Welcome to
HI Athabasca Falls
Wilderness Hostel
HI Athabasca Falls Wilderness Hostel
Highway 93 N
Jasper National Park, Alberta

Not far from the town of Jasper, HI Athabasca Falls Wilderness Hostel gets you close to nature just up river from the powerful falls. Sleep in one of three rustic cabins, shared or private, and get together with your fellow nature-lovers in the cooking cabin or around the campfire to share stories and meals.

Highlights
Walking distance to Athabasca Falls
Huge kitchen and lounge
Off-the-grid living: solar powered, fresh mountain well water, no showers
Reservations & Other Inquiries
Useful Info
Check-in: 17:00 - 22:00 (May to September) & 17:00 - 21:00 (October to April). Late arrivals cannot be accommodated.
Check-out: 10:00
The hostel is closed during the day between 10:00 to 17:00.

Help lighten our laundry load! Feel free to bring your own towel.
Amenities
Fully-equipped kitchen

Free parking

Library

Linens provided

Free wifi
All Amenities & Facilities
A glimpse of the hostel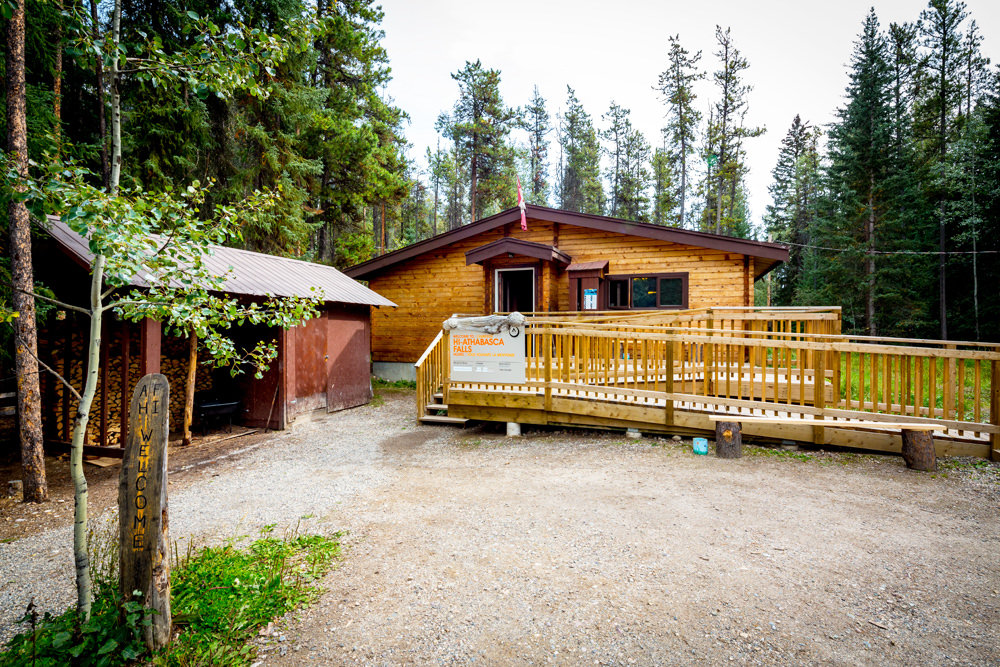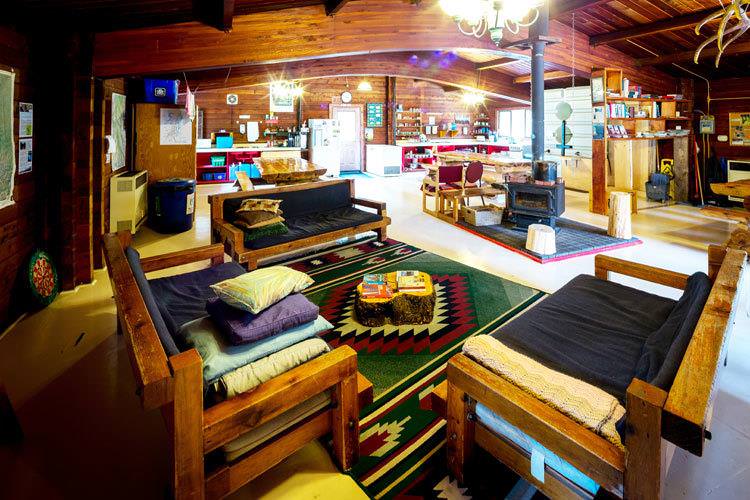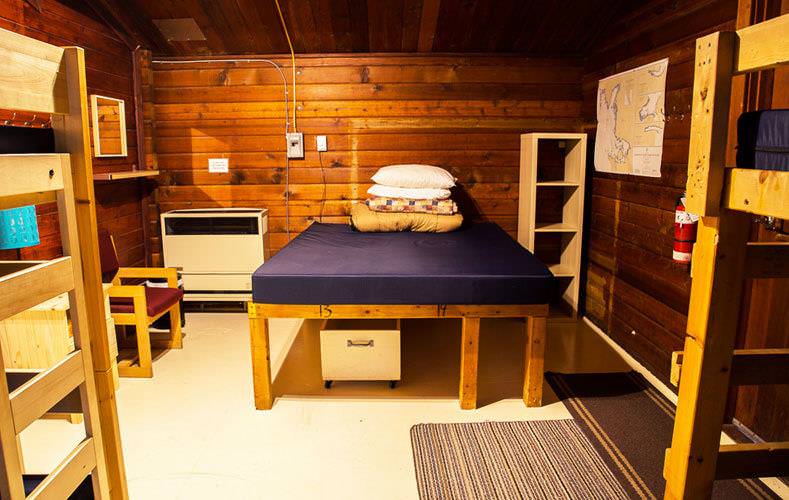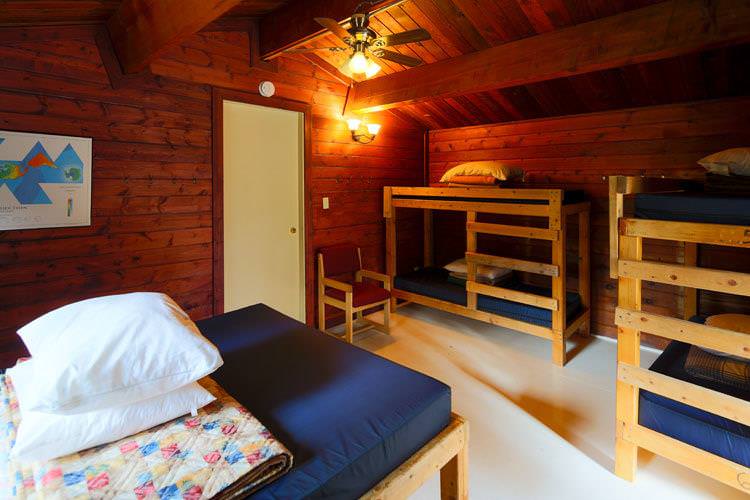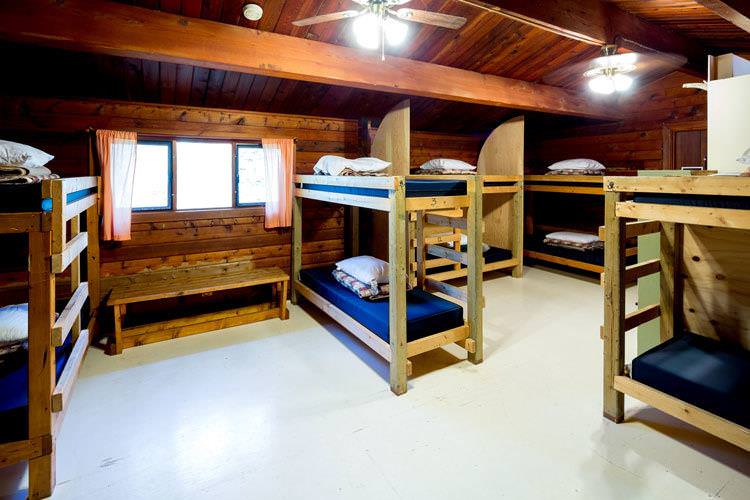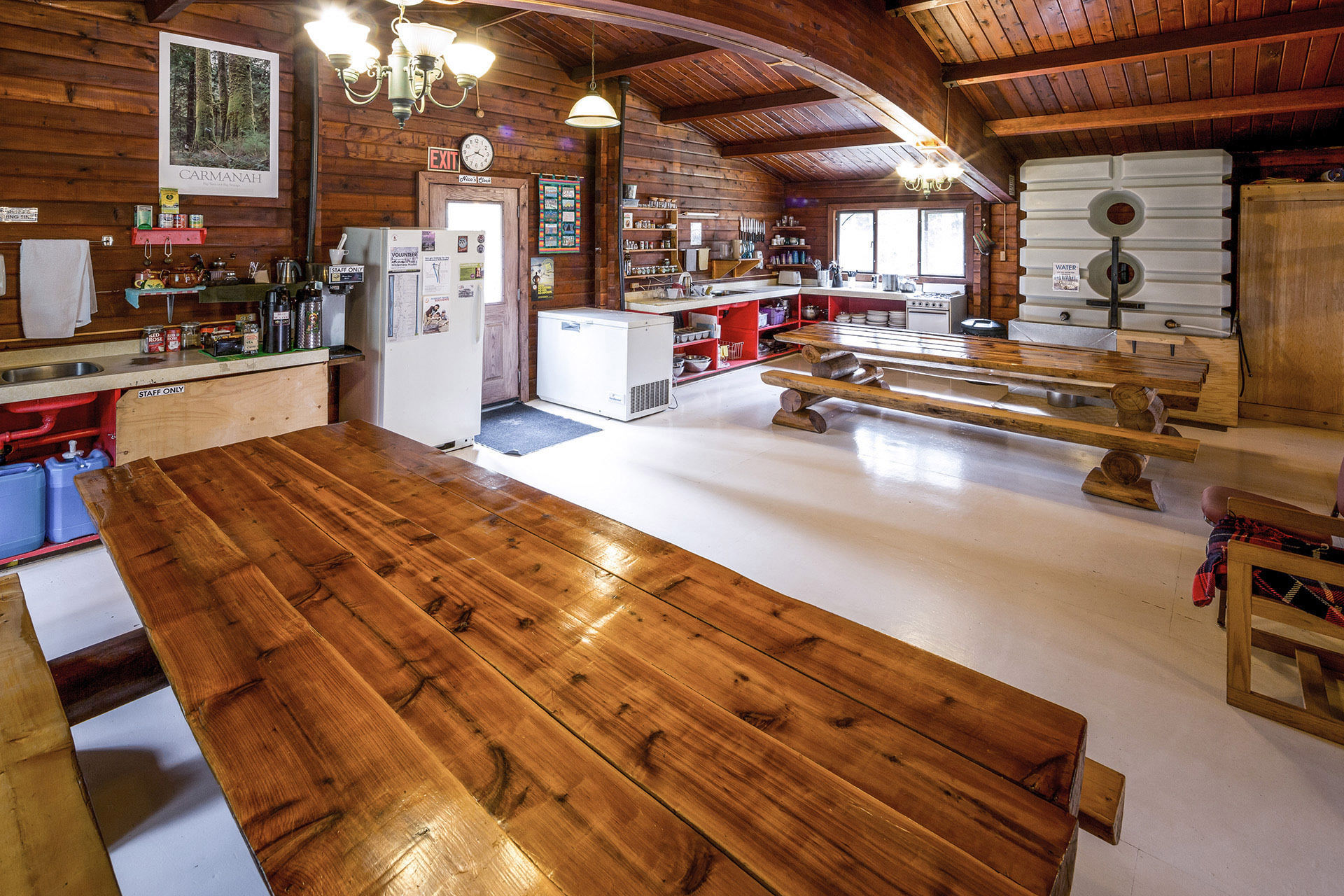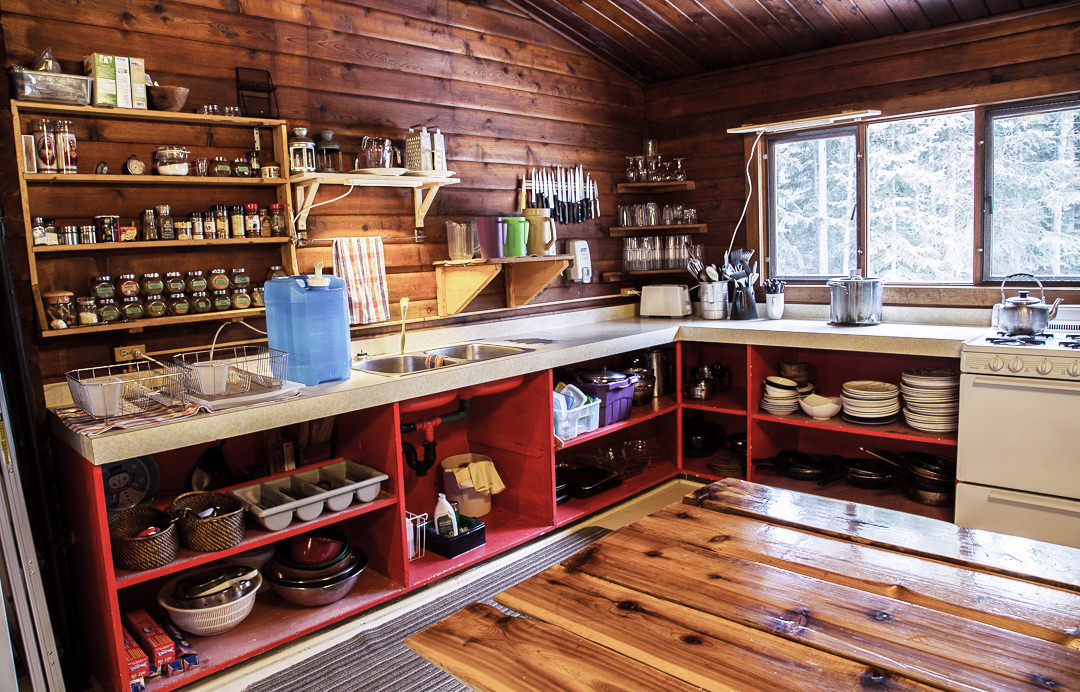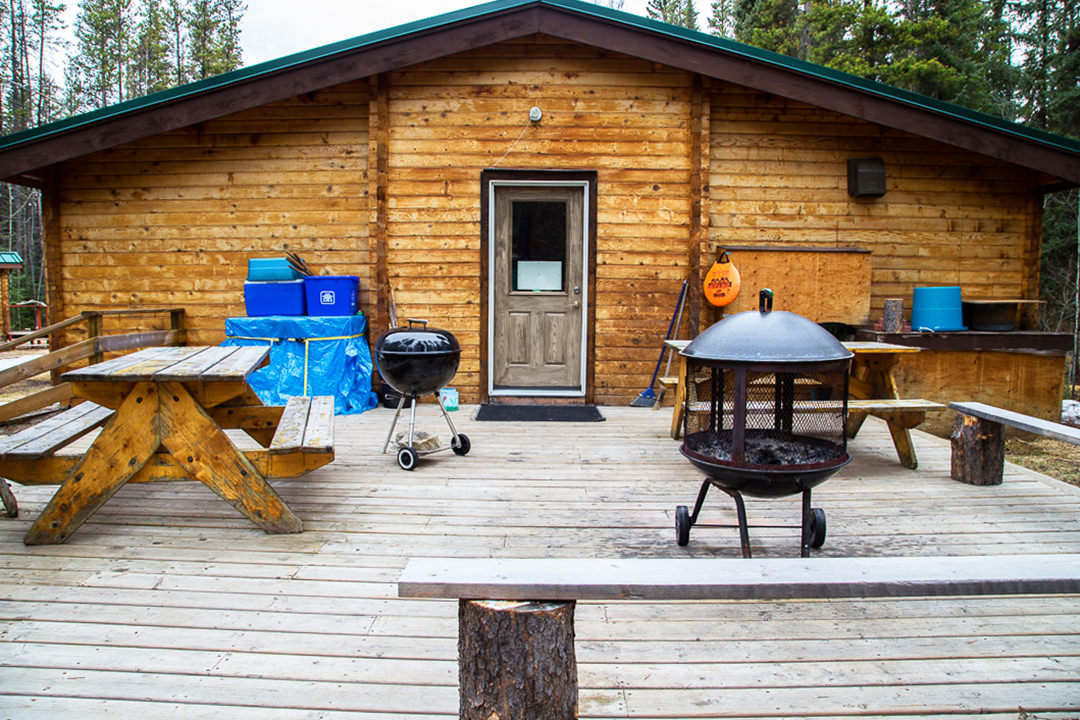 Rooms & Beds
Shared Rooms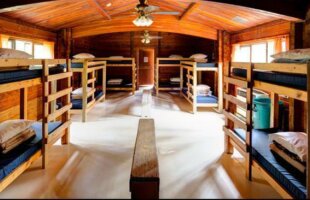 Private Rooms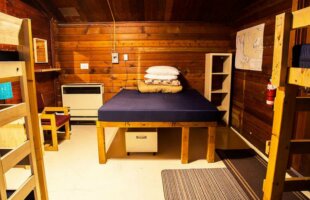 Private Room
Housed in a cedar-log cabin, these private rooms come with a double bed and two bunk beds. Great for a family or group of friends. Sleeps 6.
Check Availability
Group Bookings
HI Athabasca Falls is a basic facility, across the road from the falls of the same name and 30 minutes south of Jasper. This is one our best hostels for group visits. You'll have plenty of elbow room both outside and in our huge kitchen and common room, where your group can feast around our giant dining room tables. Please refrain from dancing on them, you'll be tempted.
Groups Information
We took our annual May long weekend trip to Jasper in the Northern Rocky Mountains and rather than stay at an expensive hotel, we chose to check out the Athabasca Falls Wilderness Hostel. What an awesome surprise it was!
Just note that there is no running water here. However, there is clean drinking water available for use, electricity, and wifi. It was relaxing, Well worth checking out. It's solar panel powered as well!
Best wilderness hostel in the rockies. Recently got solar power too which is pretty cool.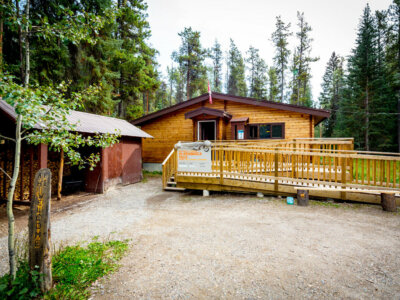 Highway 93 N, Jasper National Park
Alberta, T0E 1E0
---
A word about HI Wilderness Hostels
Learn the ins and outs of our ten special, rustic wilderness hostels in the Rockies. Find out which hostel might be best for you and what you need to know before you go.
Packages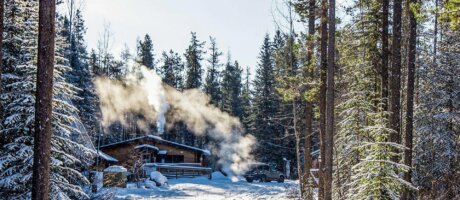 HI Athabasca Falls Wilderness Hostel
Get seven months of unlimited stays at wilderness hostels in the Rockies
Details
Related Offers & Discounts