Welcome to
HI Mosquito Creek
Wilderness Hostel
HI Mosquito Creek Wilderness Hostel
Highway 93 N
Banff National Park, Alberta

Right in the middle of Banff National Park, HI Mosquito Creek feels a bit like the middle of nowhere—and that's a great thing. After a full day of adventure in the Rockies, warm up by the fireplace or outdoor fire pit. Choose your sleeping digs from shared dorms, private rooms or an entire private family cabin.

Highlights
Get cozy by the fireplace or campfire
Direct access to snowshoeing, backcountry skiing, hiking and more outdoor adventures
Back to nature! No running water or indoor toilets here
Reservations & Other Inquiries
Useful Info
Check-in: 17:00 - 22:00 (May to September) & 17:00 - 21:00 (October to April). Late arrivals cannot be accommodated.
Check-out: 10:00

Help lighten our laundry load! Feel free to bring your own towel.

Amenities
Free parking

Kitchen

Bike storage

Sauna

Linens provided
All Amenities & Facilities
A glimpse of the hostel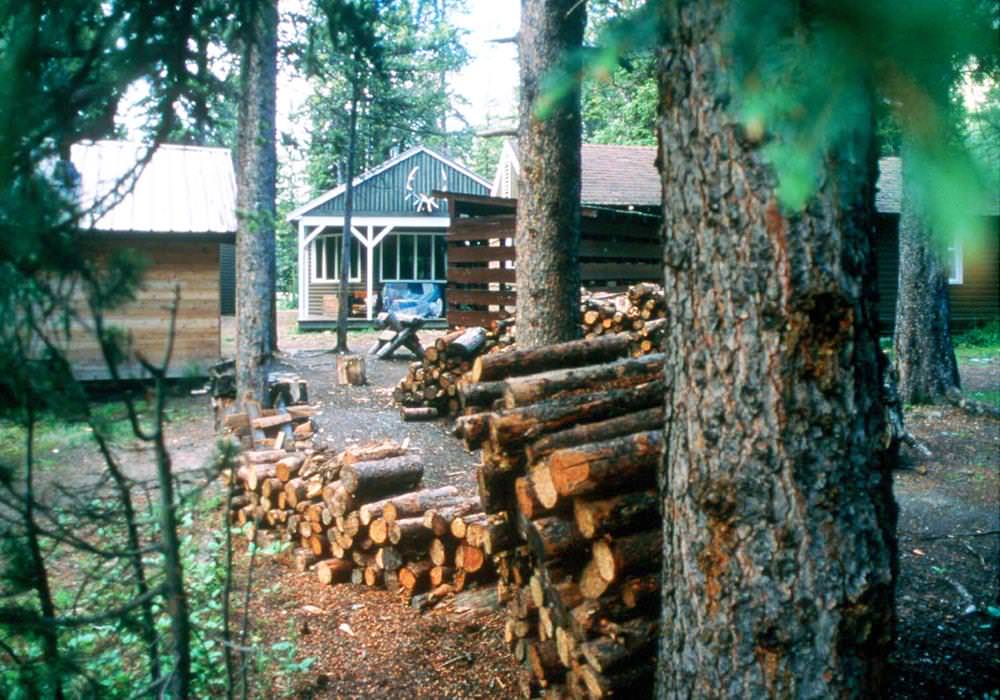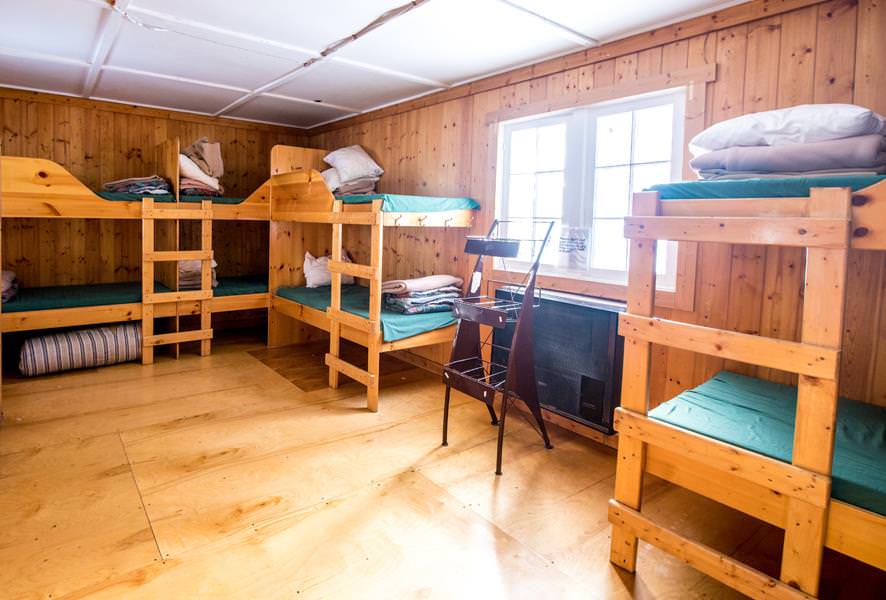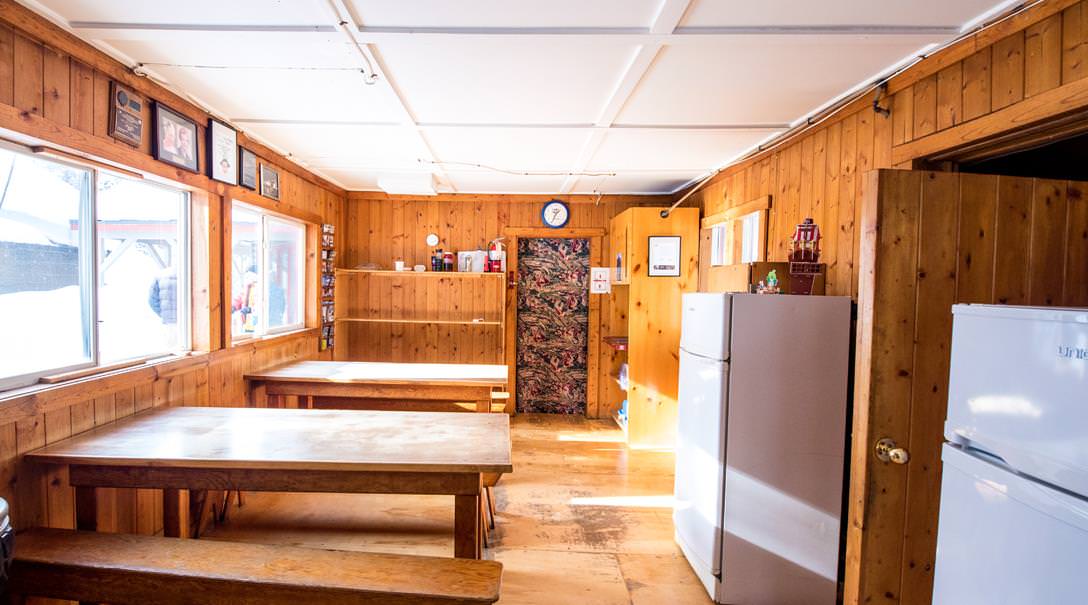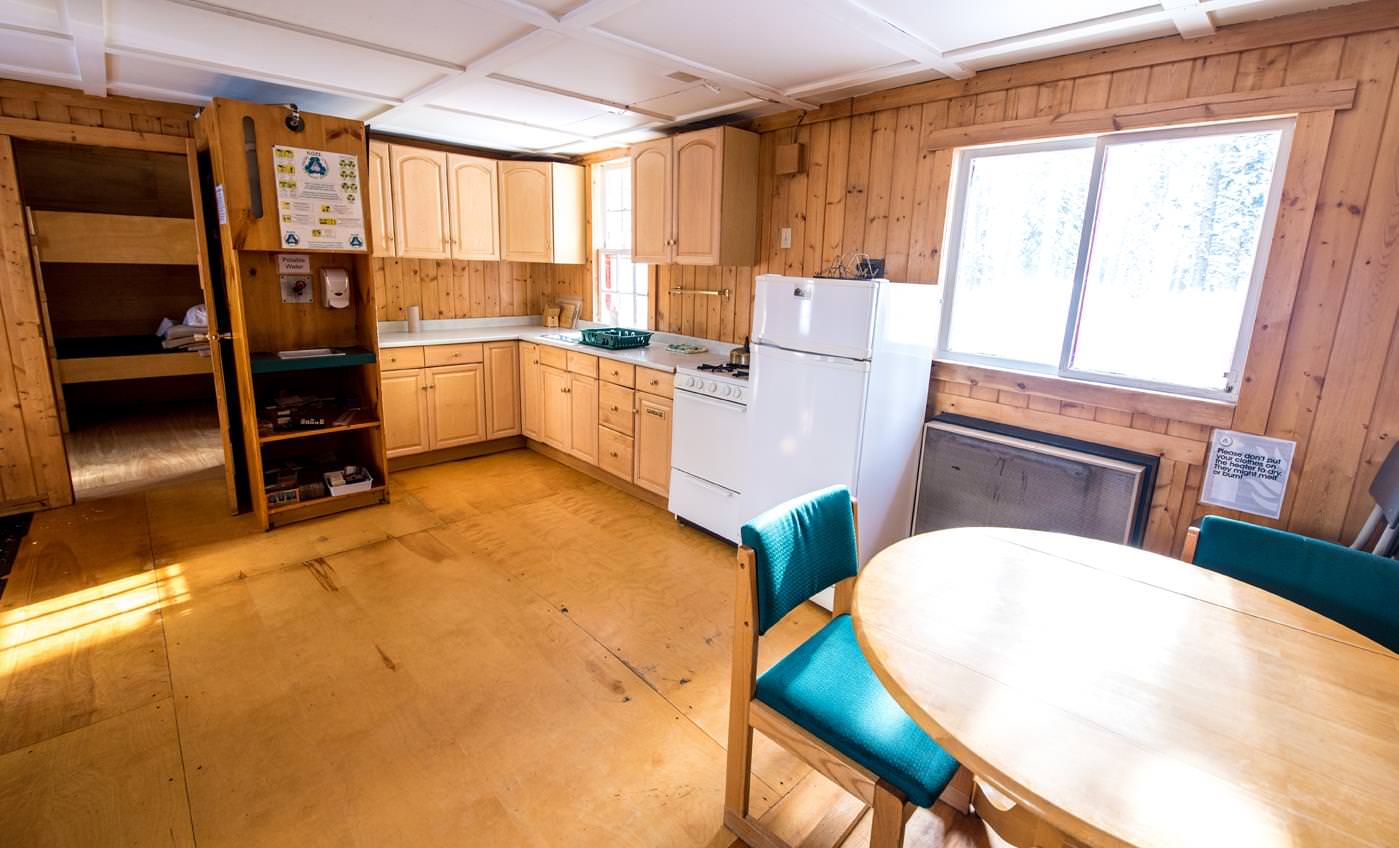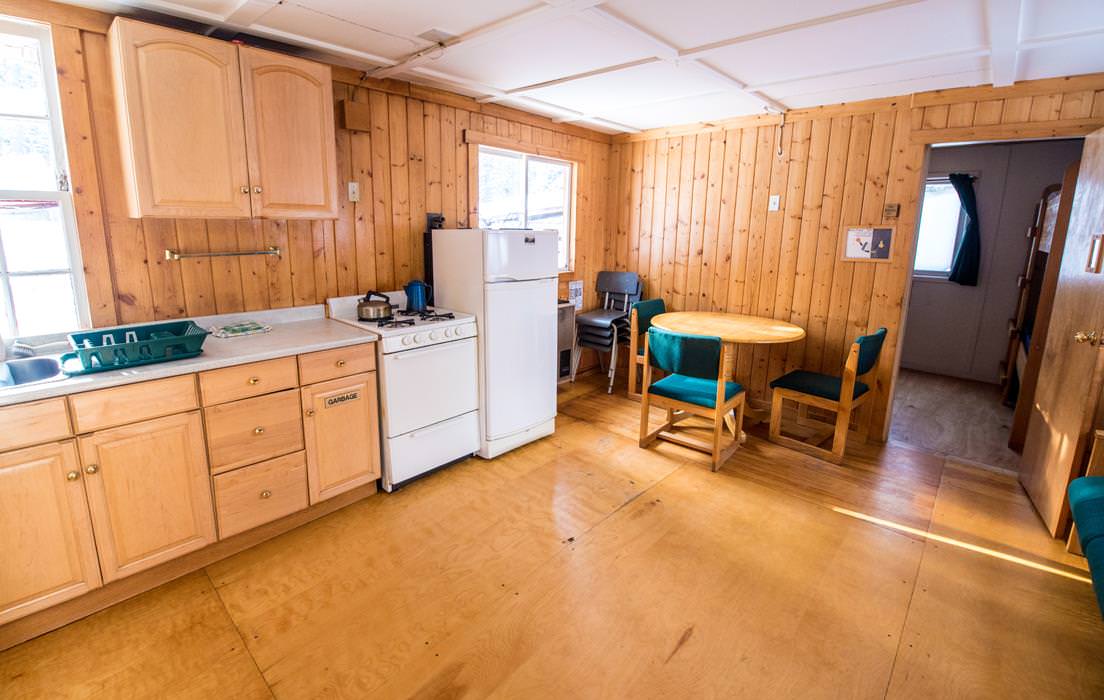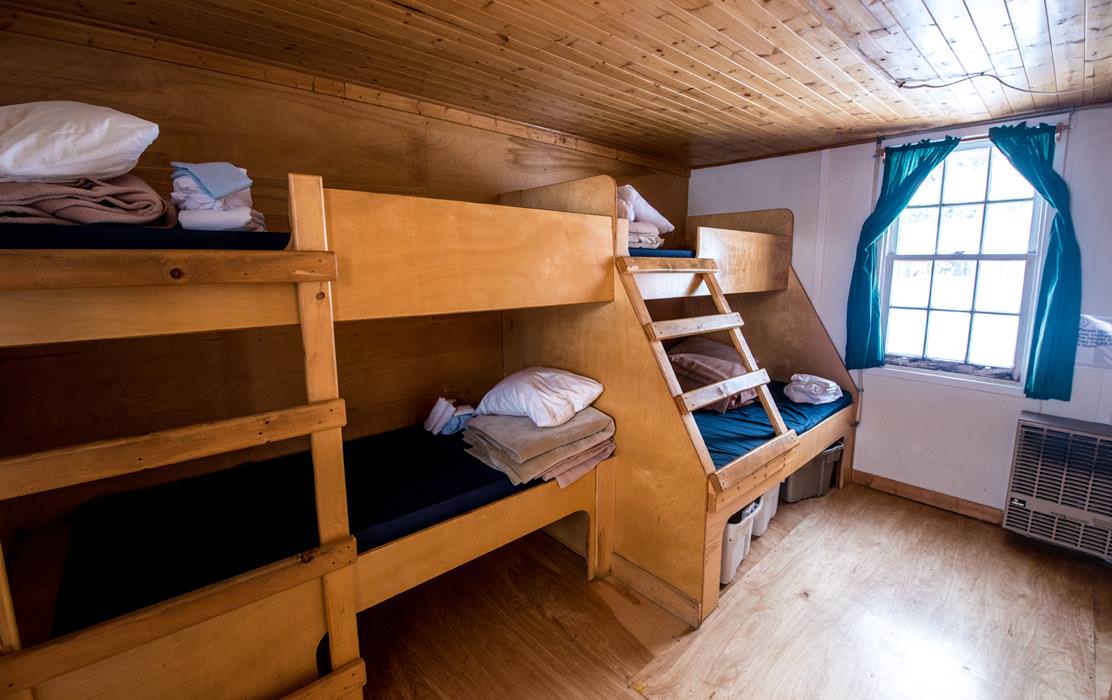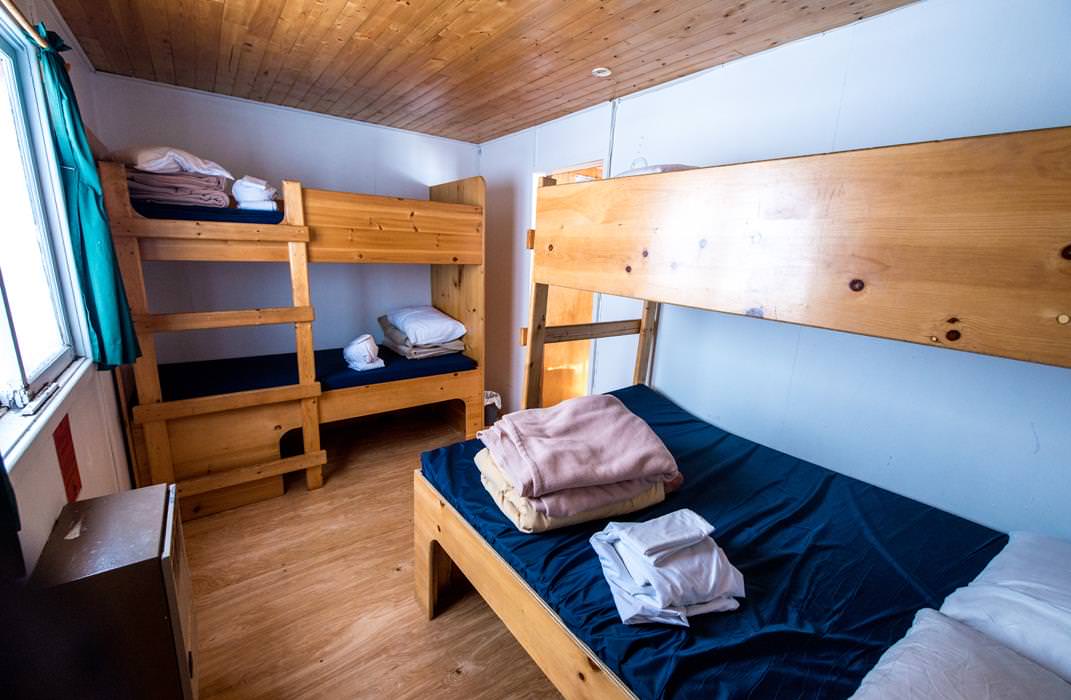 Rooms & Beds
Shared Rooms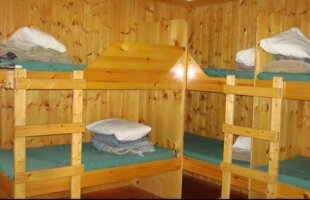 12-Bed Room
Rustic and off-the-grid, our heated, shared cabins sleep 12 in bunks with plenty of storage space. Outhouse and a wood-fired sauna are a short walk away.
Check Availability
Family Rooms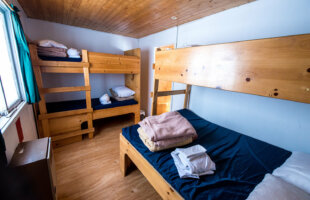 Family Room
Rustic and off-the-grid, our heated, cabin with 2 private rooms each with 1 double and 3 single beds and shared kitchen. Outhouse and a wood-fired sauna are a short walk away.
Check Availability
Outdoor enthusiasts enjoy HI Mosquito Creek's rustic feel, just 20 minutes north of Lake Louise. The hostel offers propane heating, lighting and refrigeration along with a fully equipped kitchen where groups use purified water for cooking. Explore the hiking trails during the day and don't miss the hostel's wood-burning sauna at night.
Groups Information
Best of all was the hostel's location; we could snowshoe somewhere beautiful right from our door! On our second night, we even went for a full moon snowshoe! The backcountry skiing in the area is pretty incredible too, according to other hostel guests.
It's rustic, but that is exactly what we wanted. New and very clean outhouses, firepit and a wood stove heated sauna. Sauna is great, get hot in the sauna and then make a quick run for a splash in the very cold mosquito creek!
Good base of operations if hiking in the Bow Lake area of Banff N.P.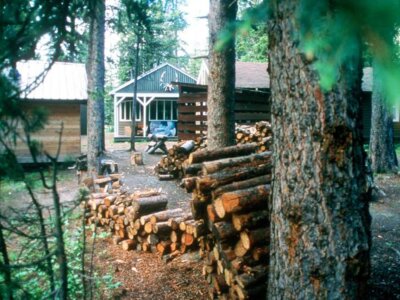 Highway 93 N, Banff National Park
Alberta, T1L 1B3
---
A word about HI Wilderness Hostels
Learn the ins and outs of our ten special, rustic wilderness hostels in the Rockies. Find out which hostel might be best for you and what you need to know before you go.
Packages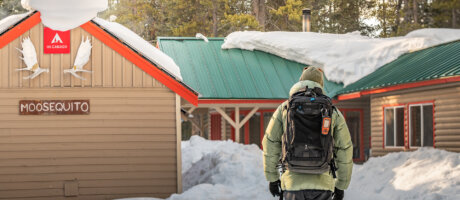 HI Mosquito Creek Wilderness Hostel
Get seven months of unlimited stays at wilderness hostels in the Rockies
Details
Related Offers & Discounts