85 years of
hostelling experience in Canada
Hostelling International Canada is part of the world's largest hostel network made up of over 3,000 hostels in 61 countries. About forty of those hostels are right here in Canada, from the Pacific to the Atlantic.
HI Canada is a not-for-profit, member-based organization and all of our hostels are regularly inspected for high quality standards.
Membership is the heart and soul of Hostelling International. An HI membership is more than just an affordable place to sleep. By joining our community of travellers, HI hostels will open the door to meeting new people, learning about amazing places and understanding different cultures. Your HI membership will help you see the world while supporting our mission.
Our Mission
To build a community of conscious travellers who share a greater understanding of people, places and cultures
Our History
The idea of hostelling wasn't new. It began in 1909 when Richard Schirrmann, a German schoolteacher, started taking his students on overnight trips to the German countryside. From there he got the idea to establish an organized movement aimed at helping students and youth experience the great outdoors and cities of the world.

Mary gave credit to her sister Catherine for bringing the concept of hostelling from Europe to Canada, but it was Mary's dream and determination that really made it happen. She set up the first hostel with the help of a horse, two cars and a tent. It cost 25 cents to spend the night. Not long after, the first hostel moved into a permanent building, more hostels were established and the Canadian Youth Hostel Association grew. Today there are 39 hostels in the network from coast to coast.

In 1987, Mary Belle Barclay, HI Canada's founder, was awarded the Order of Canada, the country's highest honour, at the age of 86.
One National, Not-for-Profit Network of Hostels in Canada
Hostelling International Canada boasts a network of 38 hostels across the country and is supported by a community of 14,000 members, many of whom remain actively involved in the association through volunteering and participating in hostel-based programs. We invite you to join our community and have a say in how the organization is governed! There is no better way to meet travellers from around the world and share your knowledge about our beautiful country.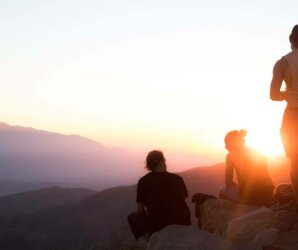 #505 - 535 Thurlow Street
Vancouver, BC V6E 3L2
Fax: 1.604.684.7184
HI Hostels Around the World