Discover Canada
Canada is a land of tall peaks, huge lakes, wild shorelines and wide, wide open spaces. It's home to thriving cities and quiet towns... not to mention the endless culture, world-renowned adventure, two official languages, good eats and friendly locals. Discover more about each province from the West Coast to the East Coast, and the nearly 8,000 kilometres in between.
Each Canadian province is truly unique.
Discover them down here.
Next: Alberta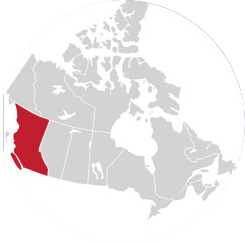 British Columbia
Canada's westernmost province is where the mountains meet the ocean. From the coastal rainforests to the peaks of the Rockies, this place is an outdoor playground. Get your city fix in Vancouver, Victoria, Kelowna and Nanaimo and your wilderness fix... literally everywhere else. Surf in Tofino, ski in Whistler, hike in the Kootenays or lake-hop in the Okanagan.
Next: Manitoba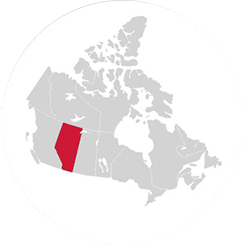 Alberta
Some of Canada's most iconic landscapes can be found inside Alberta - with its stunning glacial lakes, towering mountain peaks, wide open ranchland and a cowboy attitude to top it off. This is the home of picture-perfect Banff, Lake Louise, Jasper as well as hardworking cities of Calgary and Edmonton.
Next: Quebec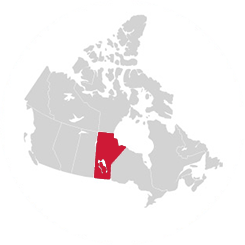 Manitoba
We have endless summer sunshine, lakes and forests. We have cold, we have snow and we have wide open prairies. We have a multicultural capital city, festivals, beautiful beaches and unique northern experiences. Be captivated by the Northern Lights, watch polar bears in their natural habitat or even snorkel with belugas. From Winnipeg to North of 53, there's tons to do in Manitoba.
Next: Nova Scotia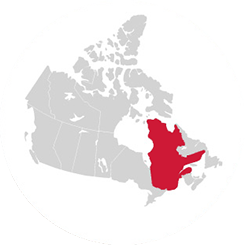 Quebec
La belle province is Canada's only French-first province, with a ton of European flare and its own unique history. Explore the cities of Montréal, Québec City and Trois Rivières, and get your outdoors fix in the Laurentian Mountains or along the St Lawrence River that runs straight to the Atlantic Ocean.
Next: Prince Edward Island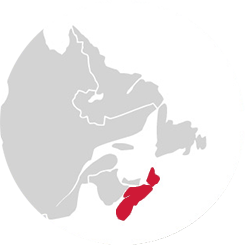 Nova Scotia
Nova Scotia juts off the edge of Canada into the Atlantic Ocean, giving it more than its fair share of coastline. The capital Halifax has a ton of history, culture and, uh, shwarma to keep you going while the road trip wonderland of Cape Breton will wow you again and again.
Next: Newfoundland and Labrador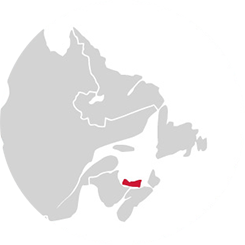 Prince Edward Island
PEI is Canada's smallest province, a tiny island in the Maritimes with a population under 150,000. Windswept red-sand beaches stretch around the island and life moves at a bit of a slower pace. Explore the landscapes that inspired the Anne of Green Gables stories and enjoy the arts and culture of Charlottetown.
Newfoundland and Labrador
On Canada's eastern edge, Newfoundland & Labrador stand guard at the edge of the Atlantic Ocean. Explore fishing villages and catch glimpses of whales, icebergs and wildlife. Newfoundlanders are a warm bunch, and they're all too happy to make you an honourary Newfoundlander with a good old-fashioned screech-in at a legendary kitchen party.