The best Canadian hostels for every style of traveller
For a certain type of person, travelling is the ultimate joy. Our discussions about travel may commonly focus on where to go—particularly for those of us with a destination bucket list longer than bag check lineups. Sure, we can focus on the question of where (camping in the Canadian Rockies, anyone? Or would you much prefer wine tasting in France?) but it's also important to consider the how, what and why: How do you want to spend your time, what you expect from your adventures, and why you want to travel in the first place.
Our interests while exploring new places vary. While some people like to relax on a beach and soak up the sun, others prefer to explore new cultures and immerse themselves in the local scene. Some may be foodies, seeking out the best local cuisine, while others may be adventure seekers, looking for their next adrenaline rush. There are even those who travel for the sole purpose of taking stunning Instagram photos.
Which style of traveller are you? And based on that, where should you book your next Canadian adventure? Here are 12 types of travellers and our (totally not biased) recommendations of where to visit:

Outdoor adventurer
Are you the type who loves being close to nature and values the environment? Perhaps you prefer to use your vacation days outside exploring through adrenaline-fuelled activities like hiking, rock climbing, kayaking, or camping. Basically, if it's outside, you're in, right? Some of your besties may opt to stay in high-end hotels with even higher thread count sheets but not you! Give you a pair of hiking boots, a thermos of hot coffee and you're good to go!
You would never ever get on a return flight without summiting the highest mountain nearby, swimming in the lake near your hostel, or getting just a little too sunburnt on the quest to find a rumoured cave.
Where to stay:

HI Whistler
You want jaw-dropping mountains? Check. You want slopes that make your heart skip a beat? Double check. Hiking trails that lead to unbeatable views? Triple check. Sounds like HI Whistler is your perfect base camp. Rent a bike right from the hostel and go off exploring, or score exclusive HI discounts on adventure gear rentals and local experiences.

HI Canada's Wilderness Hostels
These rustic hostels offer a back-to-basics experience, allowing you to appreciate the beauty of life's simple pleasures. No screens, no distractions—just you, nature, and good vibes. With various locations throughout the Rockies, you can explore the great outdoors right at your doorstep, and when the sun sets, gather 'round the fire and swap stories of your adventures.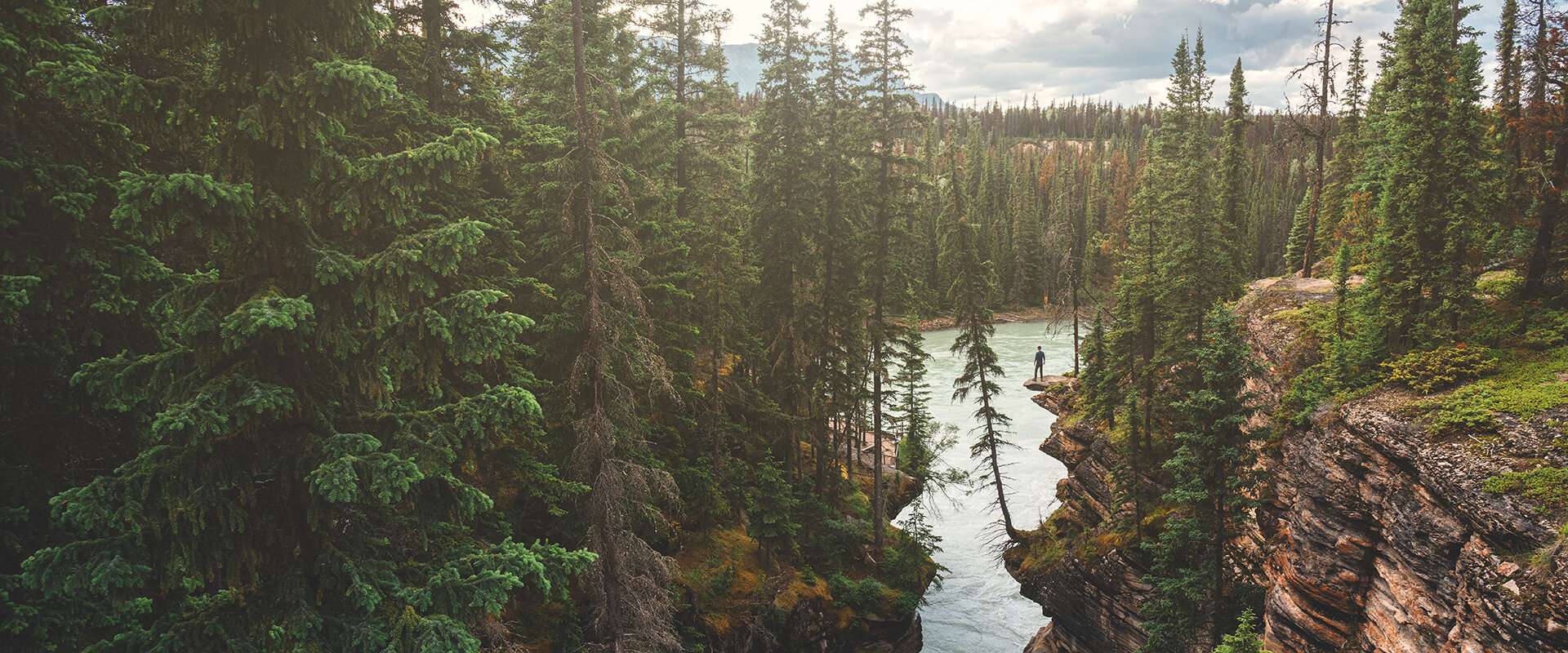 City explorer
As a city traveller, you're always on the go, armed with a downloaded Google map of your city of choice and an Uber waiting outside of your hostel ready to take you anywhere on your list of attractions. Whether you're in Vancouver, Toronto, or London, big-city energy and skyscrapers never overwhelm you. You breeze through crowded streets, stopping to snap a selfie with every statue and landmark. And, you love to indulge in local cuisine and soak up the culture. (You don't show up in a big city without having read all the restaurant reviews and rankings of the best bars, galleries, and dinner spots.) Whether you're exploring a new neighbourhood or dancing the night away at a club, time getting to know a new city makes for the best memories.
Where to stay:
HI Vancouver Downtown
Renovated and re-opening this summer, HI Vancouver celebrates everything there is to love about one of Canada's largest cities. With its prime location in the West End, you'll have easy access to the beach, Stanley Park, and the lively bustle of downtown. Whether you're seeking vibrant nightlife, top museums and galleries, or beautiful city skylines, it's all within walking distance.

HI Quebec, Auberge Internationale de Quebec
Situated in the heart of Old Quebec, this unique hostel is surrounded by charming cobblestone streets and historic buildings that hold Canada's oldest stories. And we guarantee there will always be something to do–HI Quebec hosts tons of activities like pub crawls, walking tours, and even day trips to the breathtaking Montmorency Falls.
HI Edmonton
Conveniently located just off a bustling main street in Edmonton's lively Old Strathcona neighbourhood, this hostel is right in the heart of the city's vibrant arts and entertainment scene. Explore the nearby River Valley parks system, which happens to be North America's largest continuous urban parkland–or if you're up for some shopping or thrilling adventures, just hop on a bus and head over to the famous West Edmonton Mall.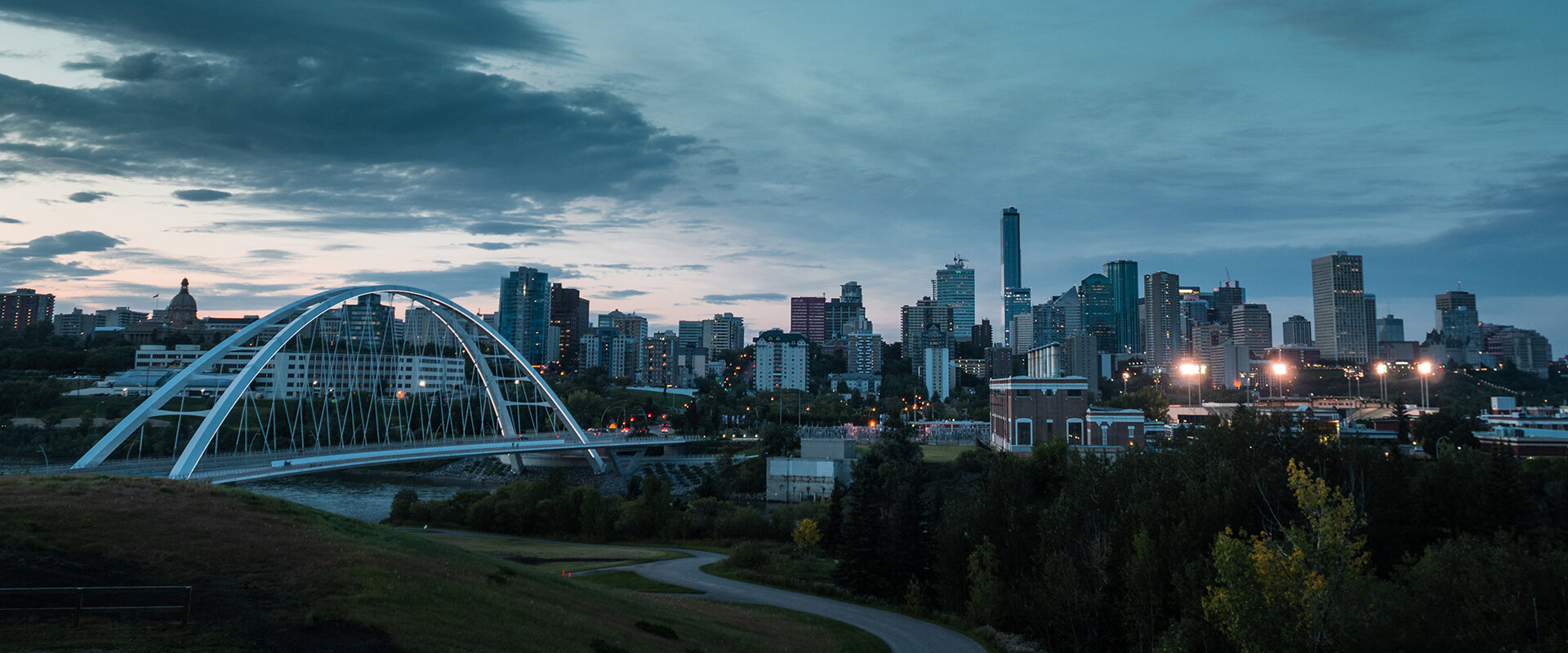 Social butterfly
Whether it's a pub crawl, karaoke night, group hike, or rainy day spent playing jenga in the hostel kitchen, just say the word and you're there. You're a social butterfly who loves to connect with people from all over the world (and you probably speak at least two languages conversationally… or try to). You seek out hostels (duh!), community events, and local hangouts to meet other travellers and locals alike. You thrive on hearing their stories, sharing your own, learning about their cultures, and cracking jokes.
Nobody needs an icebreaker when you're around and your friends love travelling with you because you can turn an average Wednesday evening into a wild time with a flock of newly-met friends. For you, travel isn't just about seeing new places, but also about building relationships and creating memories with people from different backgrounds. Your social feeds are proof with faces of friends from far-flung corners all around the world!
Where to stay:
HI Banff Alpine Centre
It's nearly impossible not to meet like-minded travellers at HI Banff. The hostel has a lot of cool common areas and outdoor spaces where you can hang out and share stories with hostellers from all over the world. Plus they host a TON of fun activities–the staff will have you hiking up mountains, belting out off-key tunes at karaoke nights, and stumbling through unforgettable pub crawls. Show up ready to be social and to meet some of the coolest backpackers you've ever crossed paths with. That's a promise.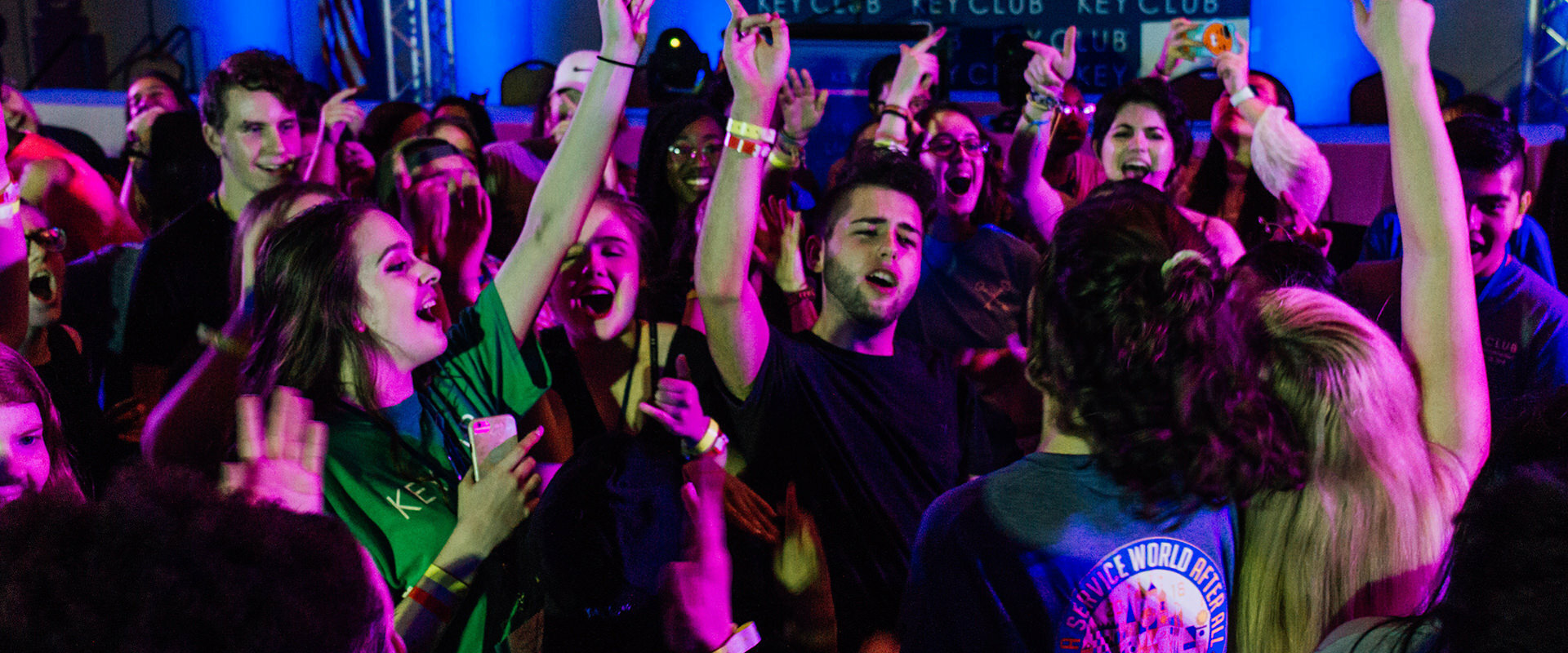 Cyclist
As an avid cyclist, you explore on two wheels. Hey, you'd never even think to rent a car and at home, you don't even own one. Your trusty bike has taken you everywhere, from bustling cities to tranquil countryside, to mountainous Canadian landscapes. No buses, taxis or trains for you: you're way more down for feeling the sun on your face as you pedal your way through scenic routes and less-trodden paths. You're fit, fuss-free, strong, super independent and you don't need any frills in order to have a great trip. Plus, you're resourceful and have been known to fix a tire in the middle of nowhere or cycle an extra 15 kilometres to find the best local lunch spot.
If this sounds like you so far, you also know when to stop to admire a stunning vista or chat with locals about their culture and way of life. Conquering steep inclines and rocky terrain with grit and determination doesn't bother you. Overly fancy restaurants and hyped-up tourist spots do.
Where to stay:
HI Fernie, Raging Elk Adventure Lodging
Whether it's mountain biking in the summer or fat biking in the winter–Fernie is all about biking. With tons of trails and a vibrant biking community, you can expect a calendar packed with cool biking events, races, and festivals throughout the year. On top of it all, the hostel's central location and social vibe makes for perfect spot to kick back and connect with fellow riders.
HI Cumberland, Riding Fool Hostel
If you love mountain biking, you're going to love Cumberland. Located on Vancouver Island, it's Canada's hidden gem when it comes to premium biking trails. The hostel has amenities that cater specifically to bikers, including a bike wash station and gear storage–and there's even a bike shop in the same building.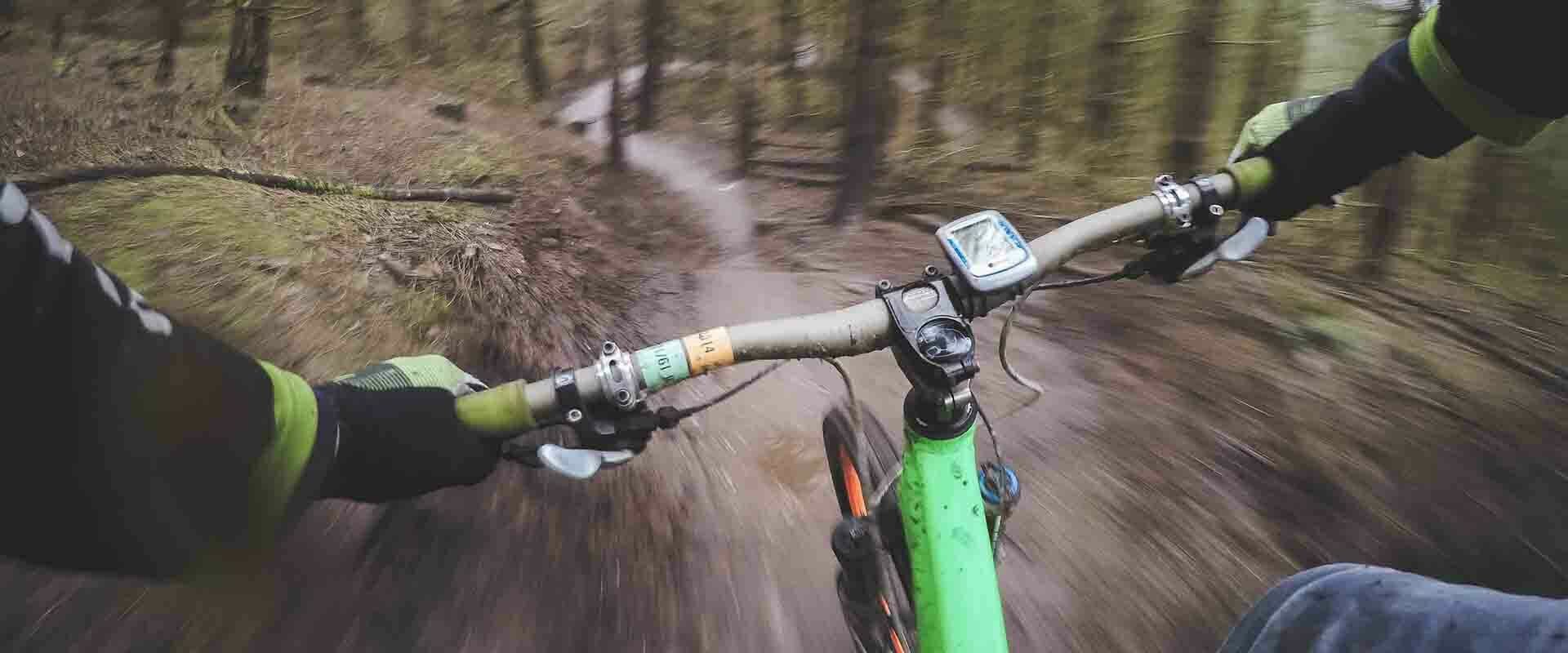 Photographer
You're not just in it for the 'gram! Photography for you is a lifestyle and what leads the way when you're deciding not only where to go, but what to do there. Already, you've captured wildlife in the Amazon, slice-of-life portraits on the streets of New York, and bustling markets in Morocco. No matter where you're headed, you always arrive with your camera in hand, capturing the world one shot at a time. You see beauty in everything, from grand landscapes to tiny details, and you're always on the hunt for the perfect angle and lighting (hence why you're often late to lunch meet-ups with travel buddies or you're delaying the hike to get the *perfect* shot). You're the person in the group most likely to wake up early or stay up late to capture the perfect sunrise or sunset.
Plus, you come home with the best stories since you're always seeking offbeat locations to find the perfect shot (sometimes you venture where you shouldn't but your secret's safe with us…). You're not satisfied with cliché postcard views… you want to capture the essence and personality of each place you visit. Your photos really reveal the souls of the places you explore.
Where to stay:
HI Lake Louise Alpine Centre
Gotta photograph that lake, right? It's no surprise that countless visitors flock here with their cameras because this place is a photographer's dream. If shooting stunning landscapes, wildlife, or starry night skies is your thing, don't miss out! With HI Lake Louise as your starting point, you can easily explore and capture the stunning beauty of three remarkable National parks: Banff, Yoho and Jasper.
HI St. John's
Think rugged coastlines, towering cliffs, puffins, whales, icebergs, and more. Plus, the cultural vibe is awesome, with charming fishing villages and colorful houses. HI St. John's offers quaint accommodations in its own colourful building–a great place to review your photographs and recharge the camera batteries.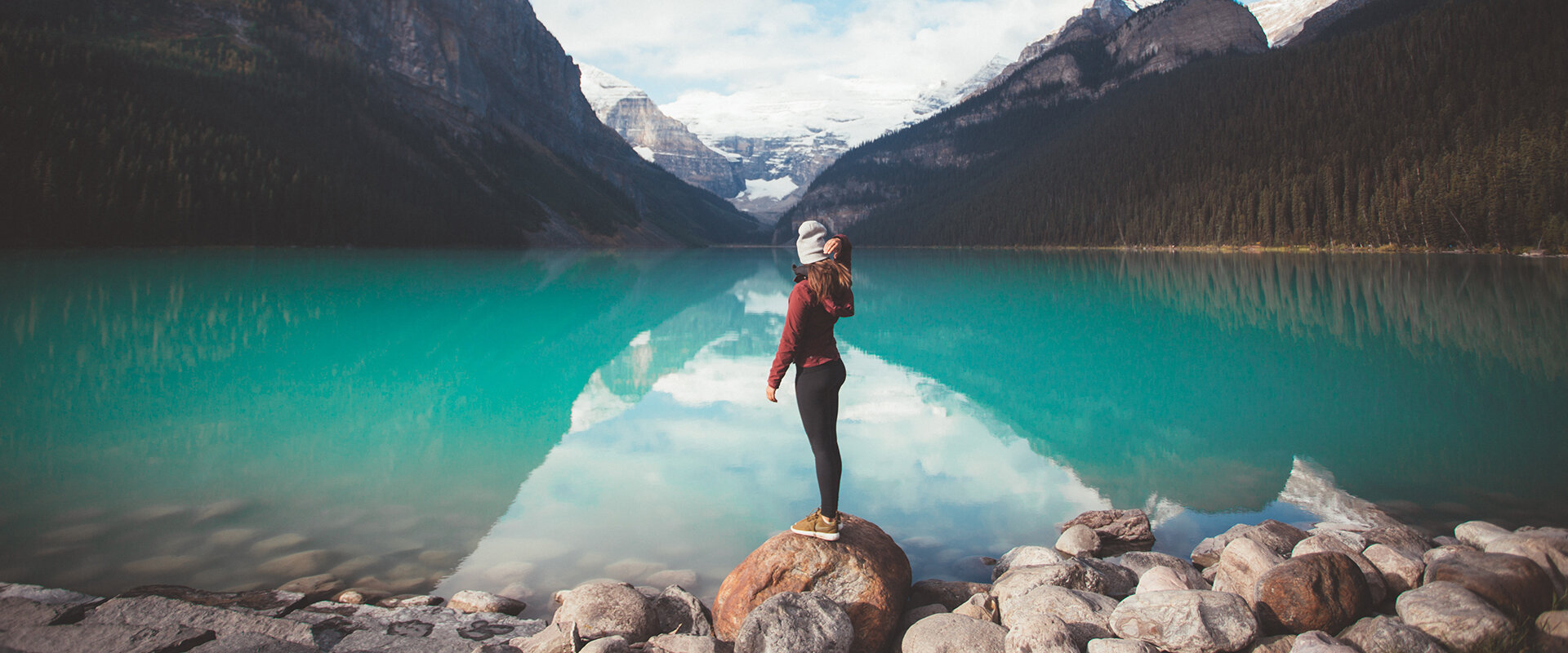 Solo traveller
Solo trips can be the best trips because you have only yourself and your time to worry about. No need to spend the afternoon doing an activity you're less than thrilled about because on a solo trip, no compromises will be necessary. When travelling alone, you're comfortable in your own skin. Requesting a table for one or striking up a chat with the bartender aren't things that phase you. And you enjoy your own company whether you choose to be on the lookout for the next great adventure or follow your instincts and discover hidden gems that most tourists miss.
And when you need a break from all the exploration, you're happy to curl up with a good book or simply sit in a cafe and people-watch. Because you're so confident, you're probably also a well-seasoned traveller who has seen some pretty stellar places around the world.
Where to stay:
HI Halifax, Heritage House (re-opening late 2023!)
There's something to be said about East Coast hospitality; it's kinda like a big, comforting hug that makes you feel right at home. Halifax locals here are known for their warmth and friendliness, making it a welcoming and inclusive destination for solo travellers–and its no different at HI Halifax. This destination's youthful and vibrant energy perfectly matches the adventurous free spirit.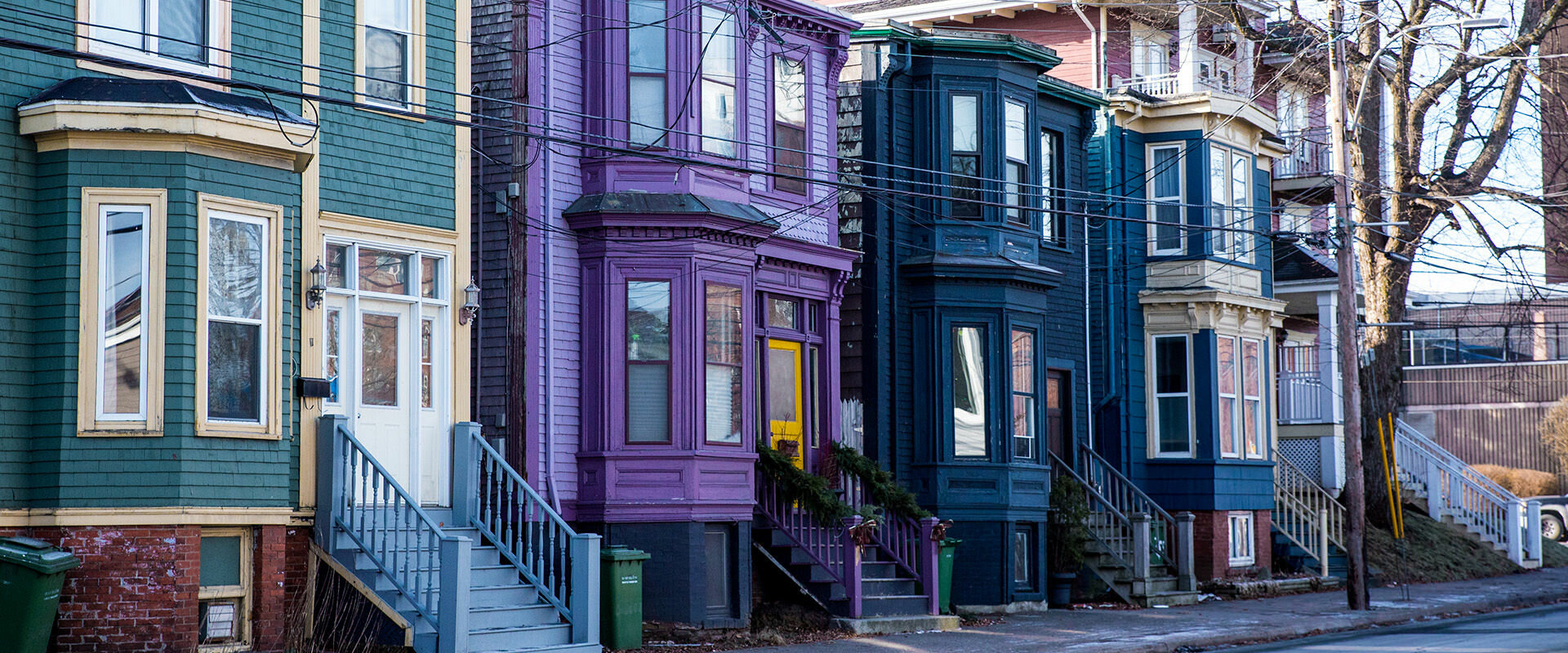 Couple's retreat
When it comes to travel, you're not really interested in going at it alone and crowded spaces with big social vibes aren't your thing. You prefer to use travelling as a way to deepen your connection with your partner and create unforgettable memories. Quality time is definitely your love language. For that reason, your trips often look like sharing experiences with your boo and seeking out romantic destinations and activities. (Yes you book the couples' massages and sunset dinners on the beach. No, you're not ashamed of it.) Your living room totally has a gallery wall of photos of the two of you sightseeing all around the world.
Where to stay:
HI Jasper
Romance in the Rockies, anyone? Tucked away in the mountains, Jasper is the ultimate setting for a romantic escape. At HI Jasper, you'll find cozy and modern private rooms, the perfect place for any couple to unwind and recharge after a full day of mountain adventures.

HI Penticton
With scenic lakes and mountain views, Penticton is perfect for romantic walks and lakeside picnics. You can't miss the opportunity to explore the local wineries, cideries and fruit markets. And when it comes to accommodation, HI Penticton is a cozy hostel for couples seeking a homely and snug getaway.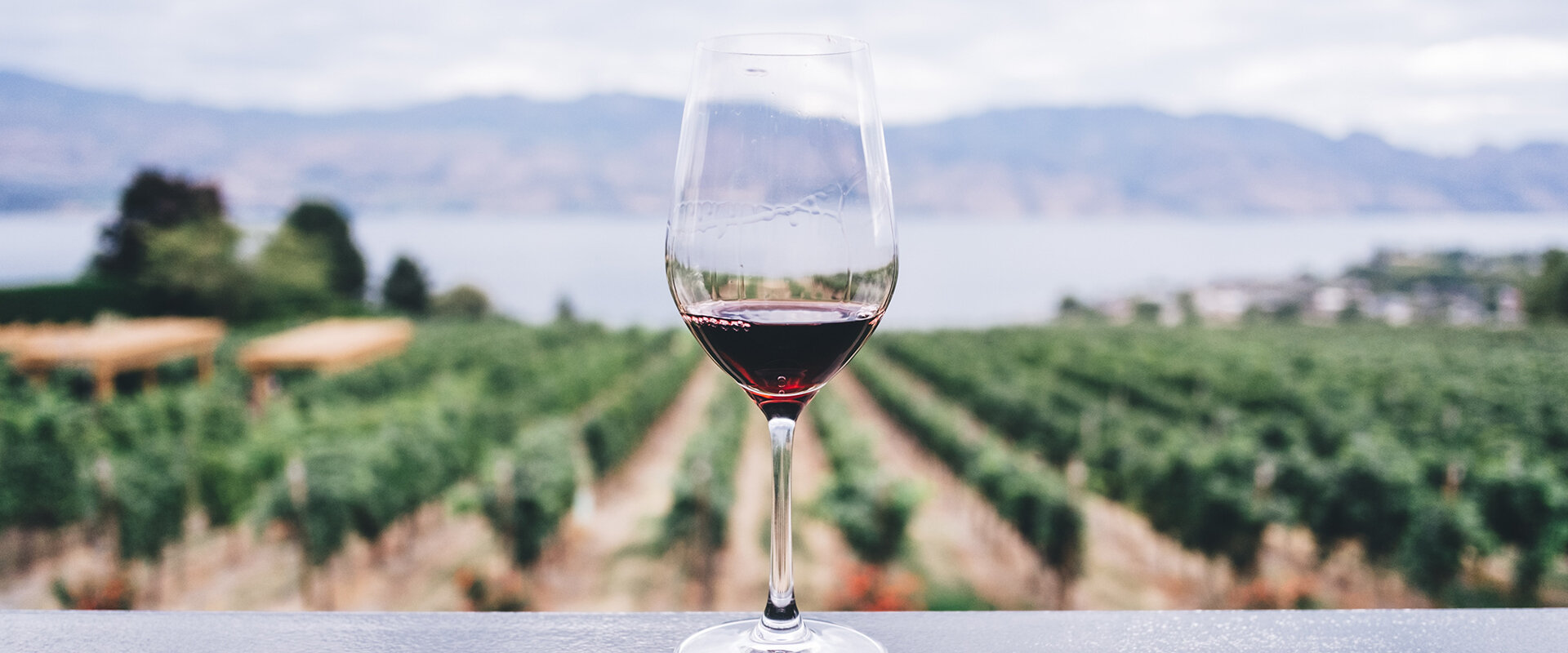 Bookworm
If you're the kind of person who would never go on vacation without a book, a non-fiction read, a magazine, and an extra one just in case. (Doesn't matter that you're just going away for a couple of days, they'll all get read!) Some people say that the pages of a book offer the best escape but really, you're all about escaping to a destination you really want to visit and then unwinding through reading while you're there. You're happy to spend long hours on a train or flight, lost in the pages of a good novel.
Upon arrival, you usually seek out cozy cafes and state-of-the-art libraries. You have a deep appreciation for local literature so you probably already know which writers grew up nearby and if you're multilingual, you usually try to find a book in the local language. (What better way to get a grasp on local slang?) Through reading, you discover new perspectives and cultures. Isn't that what travel is supposed to be about anyway?
Where to stay:
HI Calgary
This hostel is located right next door to the Calgary Central Library, one of Canada's coolest-looking libraries for those who love architecture as much as books. And when the library closes, simply hop on back to the hostel and dive right back into your book in the quiet and cozy common room.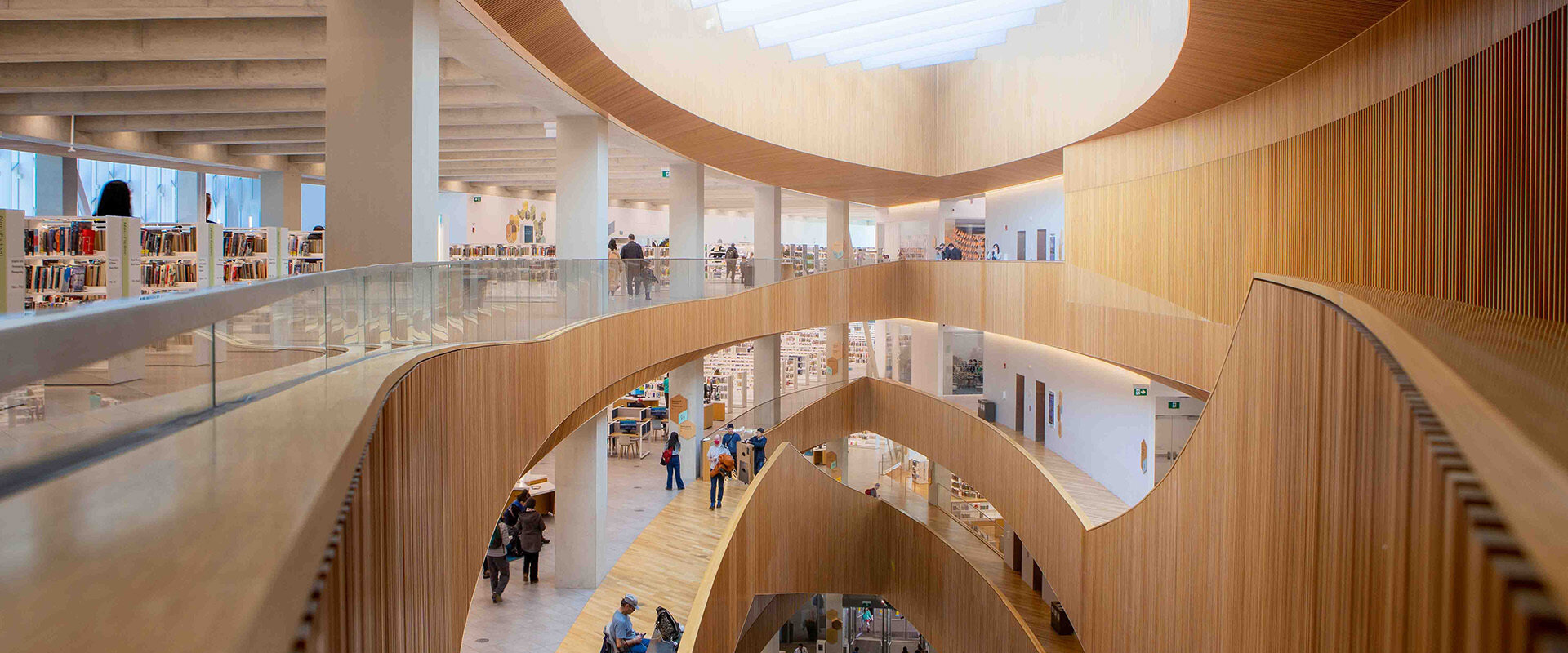 Digital nomad
Sure, it might sound cliche but the world really is your office. And no, you're not exactly working from beaches all the time but you're bound to seek out coffee shops, co-working spaces, or even from a hammock in a treehouse so that you can meet deadlines from wherever you happen to be. You have the freedom to explore new destinations without worrying about taking time off work and for that reason, you really have the best job ever. Travel truly is a way of life! As a digital nomad, you make the rules: living life on your own terms, and being flexible so that you can work from anywhere (ok, well, almost…) so long as you have your laptop and a trustworthy wifi connection.
You're that person who shows up at the hostel and immediately looks for the best naturally-lit workspaces and charging ports. You also have the self-discipline to know when to let the group go ahead as you stay back and put concentrated efforts into the latest work project. You're the embodiment of the modern-day adventurer, living life to the fullest, one destination at a time. It's not about work-life balance, but work-life blend. (And yes, that sounds cheesy, but if there's one language digital nomads are fluent in, it's cheesiness.)
Where to stay:
HI Vancouver Downtown
Cafes, wifi, and fellow digital nomads won't be in short supply in this metropolitan Canadian city. Plus. our newly-renovated hostel offers its own comfy co-working stations or quiet spaces where you can set up your laptop and get stuff done. Need a break from the screen? No problem! Head out the hostel door for a stroll through Stanley Park or hit up the nearby trendy neighbourhoods for some local inspiration.
Foodie
Some travellers chase world-renowned art and architecture like the Eiffel Tower, Taj Mahal, The Great Wall of China or van Gogh works. You… on the other hand, chase after chilli dogs, donair, fusion foods, and Michelin Star restaurants. You're a foodie traveller, plain and simple. You're that person in the group always on the lookout for the best local cuisine. You appreciate new places based on their authentic dishes that are specific to each region. Your travel "must dos" include finding markets, food festivals, and local restaurants to try everything from classic regional dishes to trendy fusion cuisine.
You're always eager to learn about the history and traditions behind each dish and you'd never turn your nose up at anything that is served on your dinner plate. Dietary restrictions are a huge no for you. For you, food is more than just sustenance and nutritional value—it's a way to connect with and understand others. With your adventurous spirit and insatiable appetite, you're the ultimate foodie traveller. Friends with allergies or picky eaters are never invited on your trips! (Sorry, but chicky nuggies won't be on the menu.)
Where to stay:
HI Quebec, Auberge Internationale de Quebec
Quebec is Canada's culinary capital and HI Quebec is one of the more affordable options in this bustling region. From cozy little bistros serving up hearty Quebecois classics like poutine and tourtière, to trendy cafes offering artisanal coffees and freshly baked pastries, this city has got you covered.
HI Halifax, Heritage House
This maritime location is a paradise for food enthusiasts, and if you're on the hunt for donair, this is where you'll find it. But don't stop there—Halifax is also a haven for seafood lovers, with its fresh-from-the-ocean lobster, succulent scallops, and mouthwatering fish and chips.
HI Vancouver Downtown
Vancouver is a city for foodies. Whether you're craving Asian-inspired flavours, farm-to-table freshness, food truck grub, or you want to explore the vibrant sushi scene, Vancouver celebrates multicultural flavours and embraces local ingredients—and it knows good food. HI Vancouver Downtown is the easiest choice for travellers, located in the heart of downtown, walking distance from everything delicious.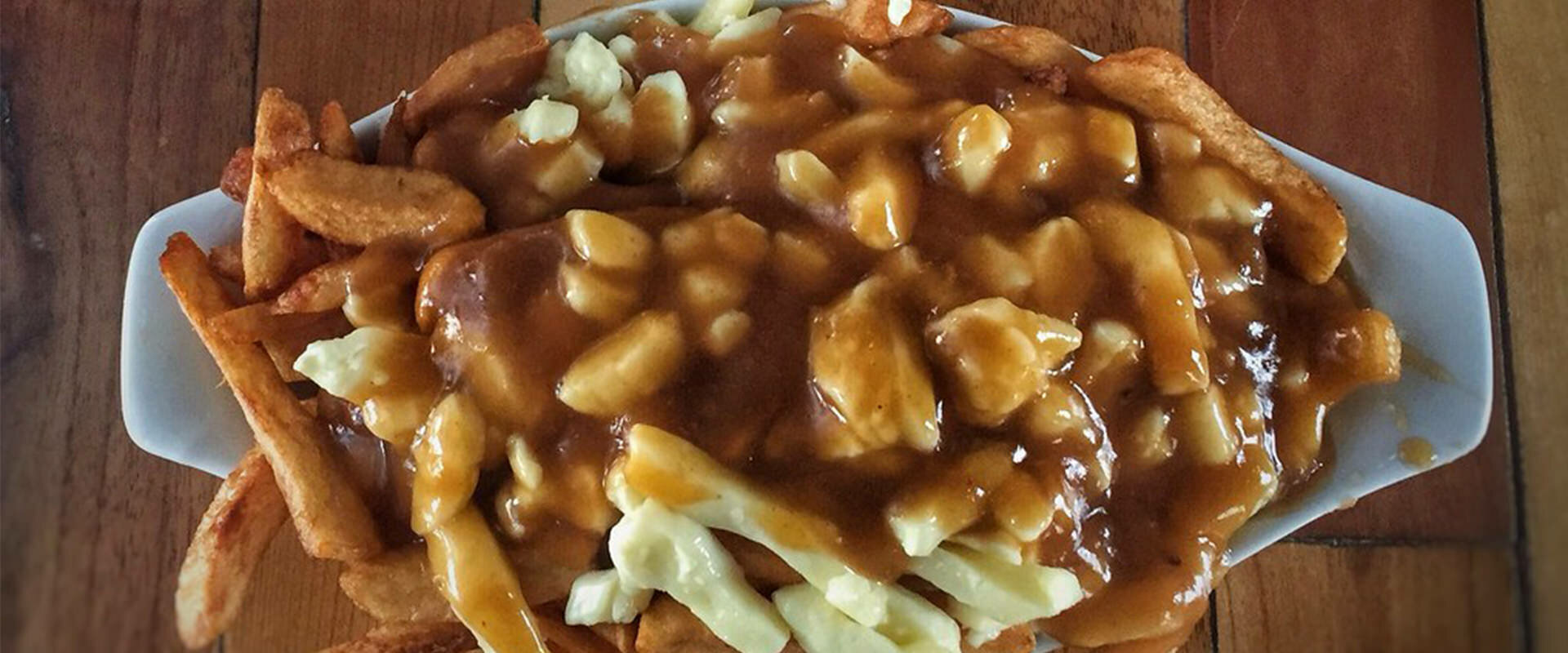 Creative
Bohemian neighbourhoods, street art, live music, galleries. If a spot has these, it's checking your boxes. Generally speaking, when you travel, you want to feel connected to the creative community and get a chance to work on creative pursuits yourself! Artists, writers, musicians and cooks are totally your people so you look to connect with these sorts of folks whether exploring Vancouver, Chicago, Buenos Aires, or wherever else you happen to be. On your trips, you seek that creative energy from others but it's also about getting that adequate downtime to recharge. Whether it's finding a quiet retreat to work on your own writing or photography project, or attending local workshops and events, a focus of your travels is to find new sources of inspiration and collaboration.
Where to stay:
HI Nelson, Dancing Bear Inn
Nelson has an artsy, vibrant charm that draws creatives of all kinds, and the hostel embraces and supports local artists by frequently showcasing their artwork on its walls and hosting pop-up art markets. It's a place where art is not only appreciated but actively celebrated, making it a perfect destination for anyone seeking artistic inspiration and community.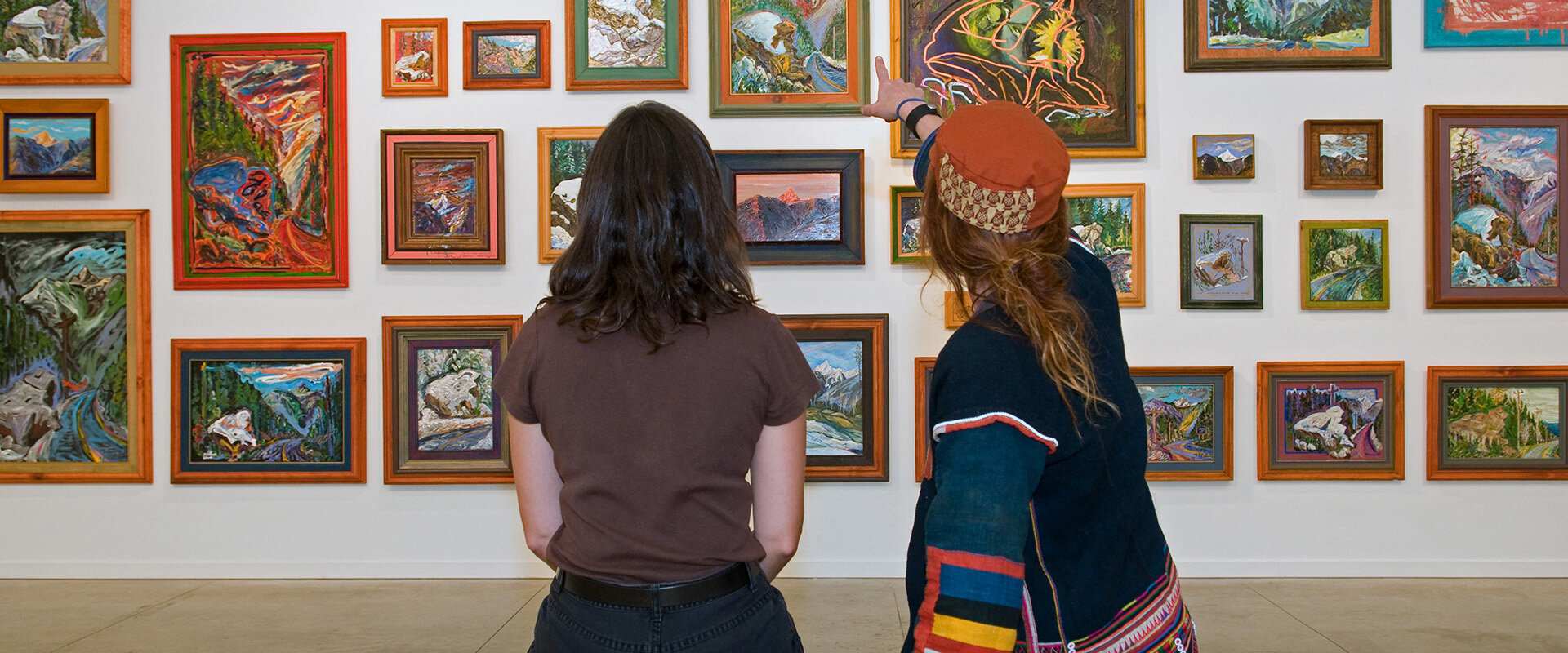 Beach bum
If there's one thing you just totally don't understand, it's people who jam-pack their vacations with miles-long itineraries and schedules planned to the tee. Ummmm hello, it's supposed to be a vacation!? Navigating complicated public transit systems? Nope. Museums? Hard pass. Working out? Not a chance. You're here for good times and beach vibes only.
You're the ultimate beach bum traveller, happiest when you're soaking up the sun and drinking some beachy dranks. You live for lazy afternoons lounging on the beach, reading a book or simply people-watching. And ok, you'll do a workout if that looks like riding the waves or kayaking along the coast. You crave fresh seafood, cold beers at sunset, and enjoying the laid-back vibe of beach life. That's not such a tall request, right? You plan all your trips around which spot is most likely to give you the best chance to feel the warm sun on your skin and the cool ocean breeze in your hair. You'd never be caught dead on a ski hill.
Where to stay:
HI Tofino, Whalers on the Point Guesthouse
Chill on Chesterman Beach or ride the waves at Cox Bay, either way—a beach bum will thrive in Tofino. You won't find a better-located hostel either, situated on the wharf over looking Clayoquot Sound where, if you're lucky, you can spot whales right from the common room. Rent a bike and you're at the nearest beach in minutes. Or, wander 2 minutes into town and enjoy that fresh, fresh seafood and a cold drink.

HI Vancouver Jericho Beach
Get the best of both the city life and the beach life. HI Vancouver Jericho Beach, open from May to October, is literally steps away from, well, Jericho Beach. Relax with a book, play beach volleyball, or just enjoy the views of the Vancouver skyline and North Shore Mountains.
HI Charlottetown Backpackers Inn
When you think PEI, you might think red sand beaches and some of the nation's best ice cream (and you'd think right)! With over 1,100 kilometres of coastline, there is no shortage of stunning beaches to sink your toes into. HI Charlottetown is a quaint, charming hostel, perfect for exploring the nearby beaches—but its location right in the downtown also offers a vibrant city scene with music, dining, and architecture to explore.
You may also like to read