Our favourite bike routes in Fernie
Fernie, a quaint mountain town nestled in the Canadian Rockies, is known for its world-class mountain biking trails. Whether you're a seasoned pro or a beginner, there's a trail for everyone in Fernie. Read on, we've rounded up our favourite bike routes for you to check out during your next trip at our hostel in Fernie.

Easy Beaver (aka Inclusive Trail)
For those looking for a leisurely ride, Easy Beaver is the perfect trail to explore. This easy, wide, gravel trail offers stunning views of the Lizard Range and surrounding valley. As you make your way through the forested sections, you'll eventually arrive at Montane Hut, where you can relax at the viewpoint bench.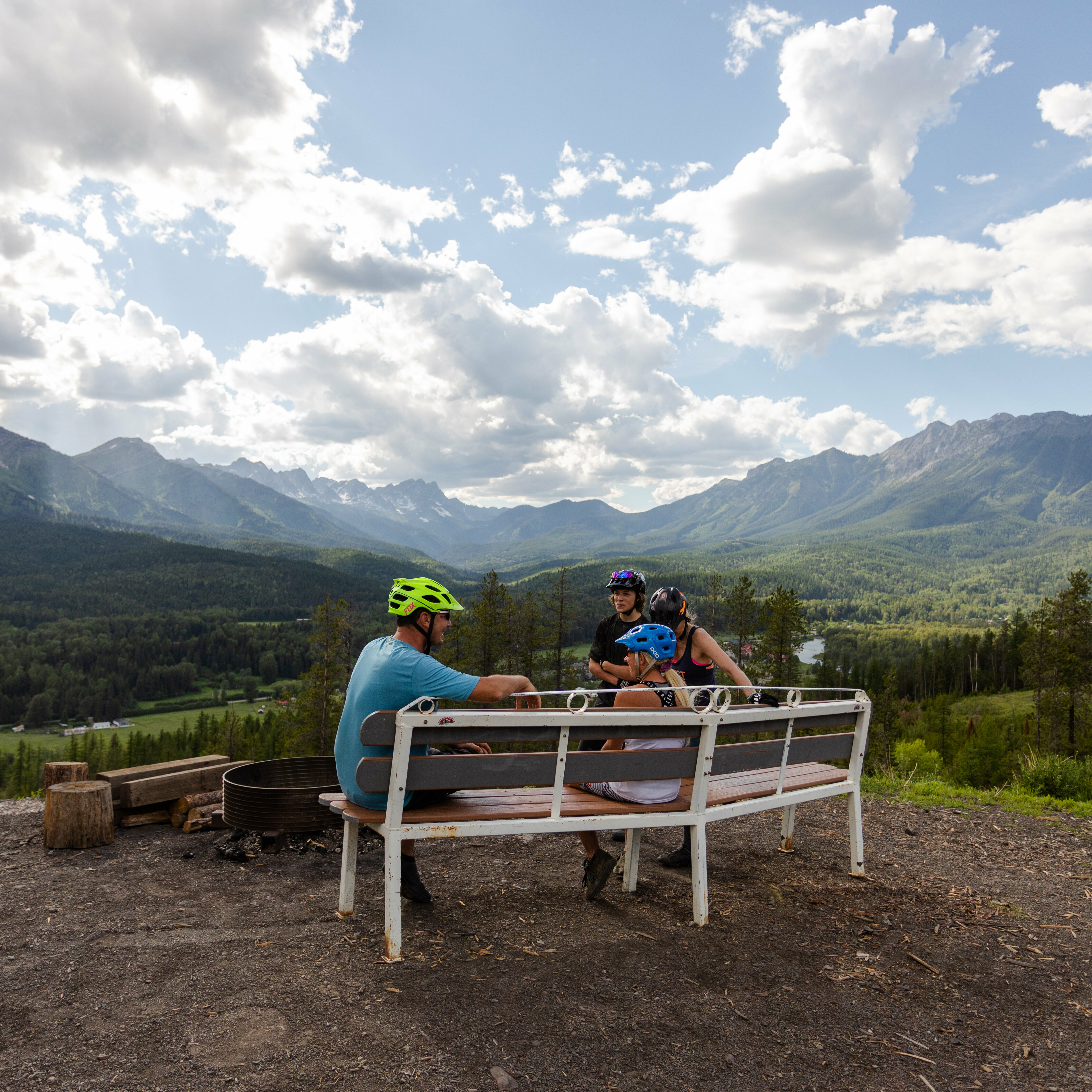 Tourism Fernie - Nick Nault
Cemetery Bypass - Kiddy Up - What's Up Doc Loop
The Cemetery Bypass - Kiddy Up - What's Up Doc Loop is an excellent option for those looking for an introduction to singletrack. This gentle switchback trail travels through forested terrain and offers a stunning viewpoint at the top of Cemetery Bypass. On your way back, make sure to stop by the outdoor splash park to cool off.
Tourism Fernie - Raven Eye
Lazy Lizard
The Lazy Lizard is a popular blue singletrack trail that starts at Mt. Fernie Provincial Park and culminates at the stunning Island Lake Lodge. The trail rewards you with a flowy downhill on your return after a sustained uphill climb. This trail takes you through old growth cedars, forests, and across creek bridge crossings.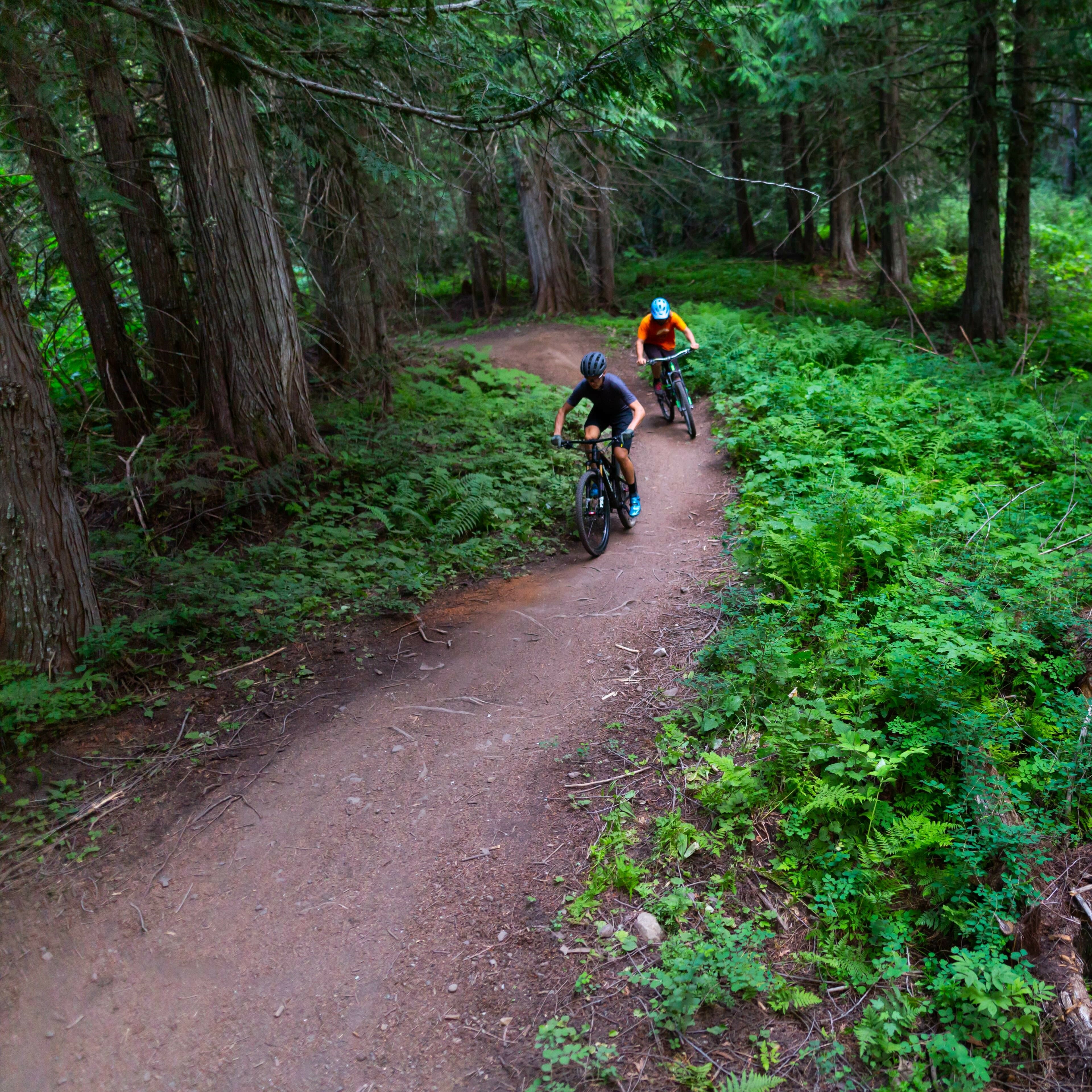 Tourism Fernie - Nick Nault
Swine Flu
Swine Flu is another popular trail in Fernie, perfect for those looking for a more technical ride. The trail is easily accessible from the Fernie Visitor Information Centre and offers a fast downhill. Be mindful, however, that dogs are not allowed on this particular trail network.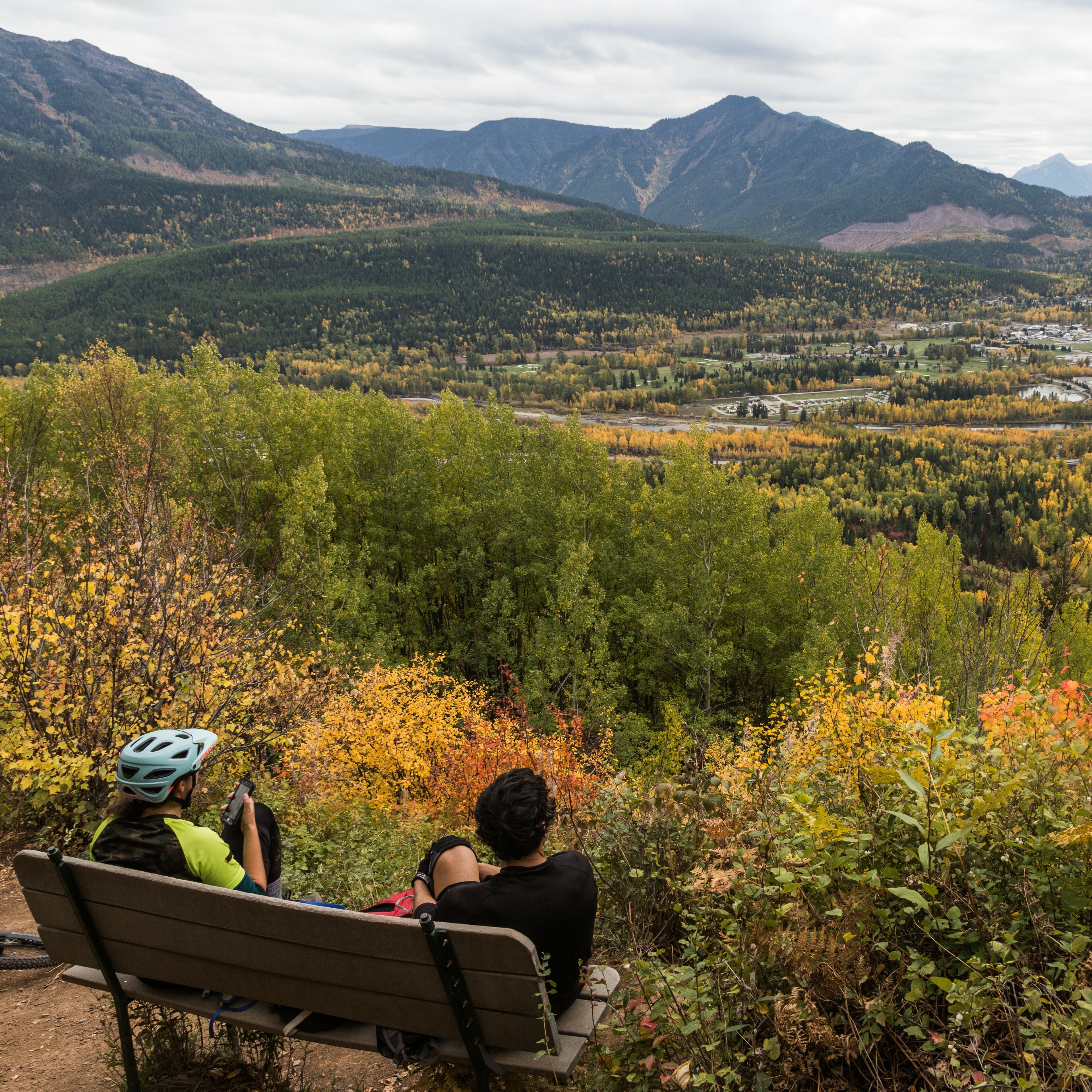 Tourism Fernie
Mt Fernie Provincial Park
If you're looking for an extensive network of trails, check out Mt. Fernie Provincial Park. You'll have options extending towards both Mt. Fernie and Fernie Alpine Resort, including popular loops like Stove Trail, Dem Bones, Sherwoody, Happy Gilmar, Old Goat, and Gorby. There is also a newly paved path that connects the town of Fernie all the way out to the Provincial Park, which takes approximately 15 minutes by bike.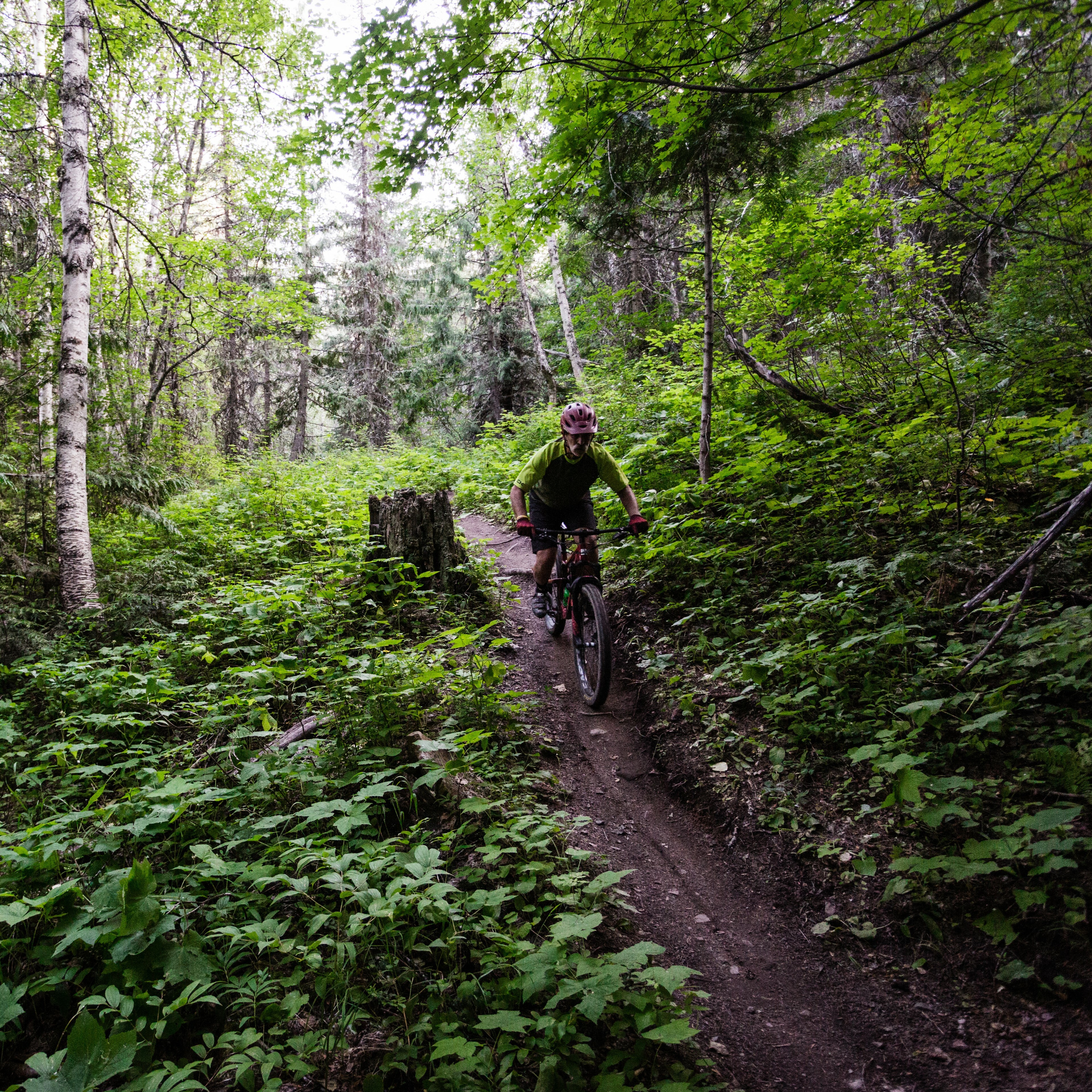 Tourism Fernie
The Fernie Alpine Resort

There's not just cross-country biking in Fernie! We can't forget about the 30+ lift-accessed downhill mountain biking trails at Fernie Alpine Resort. From late June to early September, the resort's also got bike rentals, including e-bikes, as well as coaching and camps.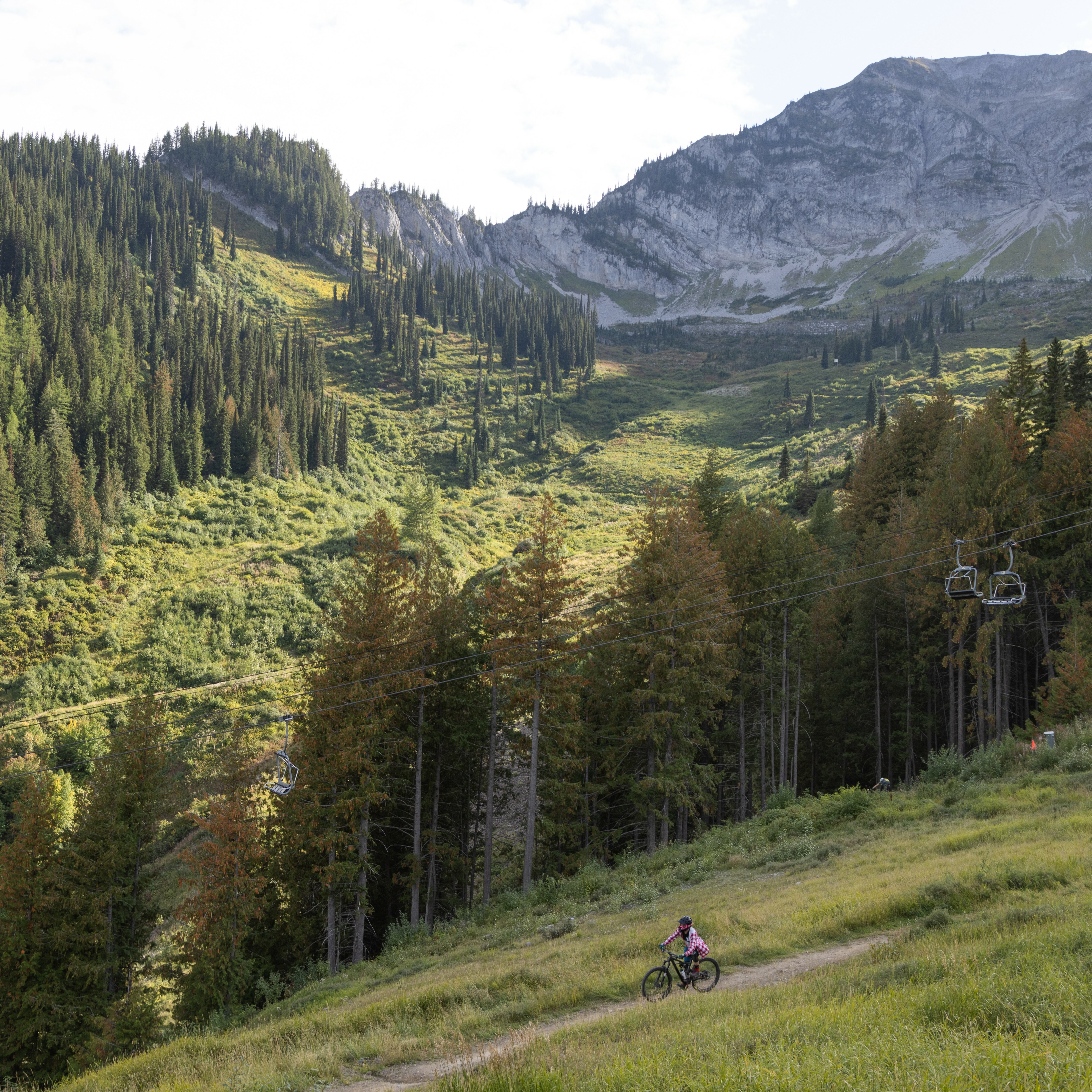 Tourism Fernie
The Dirt Jump Park & Skill Zone
Are you more into bike stunts and jumps? Check out the Dirt Jump Park & Skill Zone, centrally located within the town of Fernie, next to the skatepark. It features various-sized jumps for all levels, small pump tracks, and a skills zone with bridges, logs & beginner singletrack.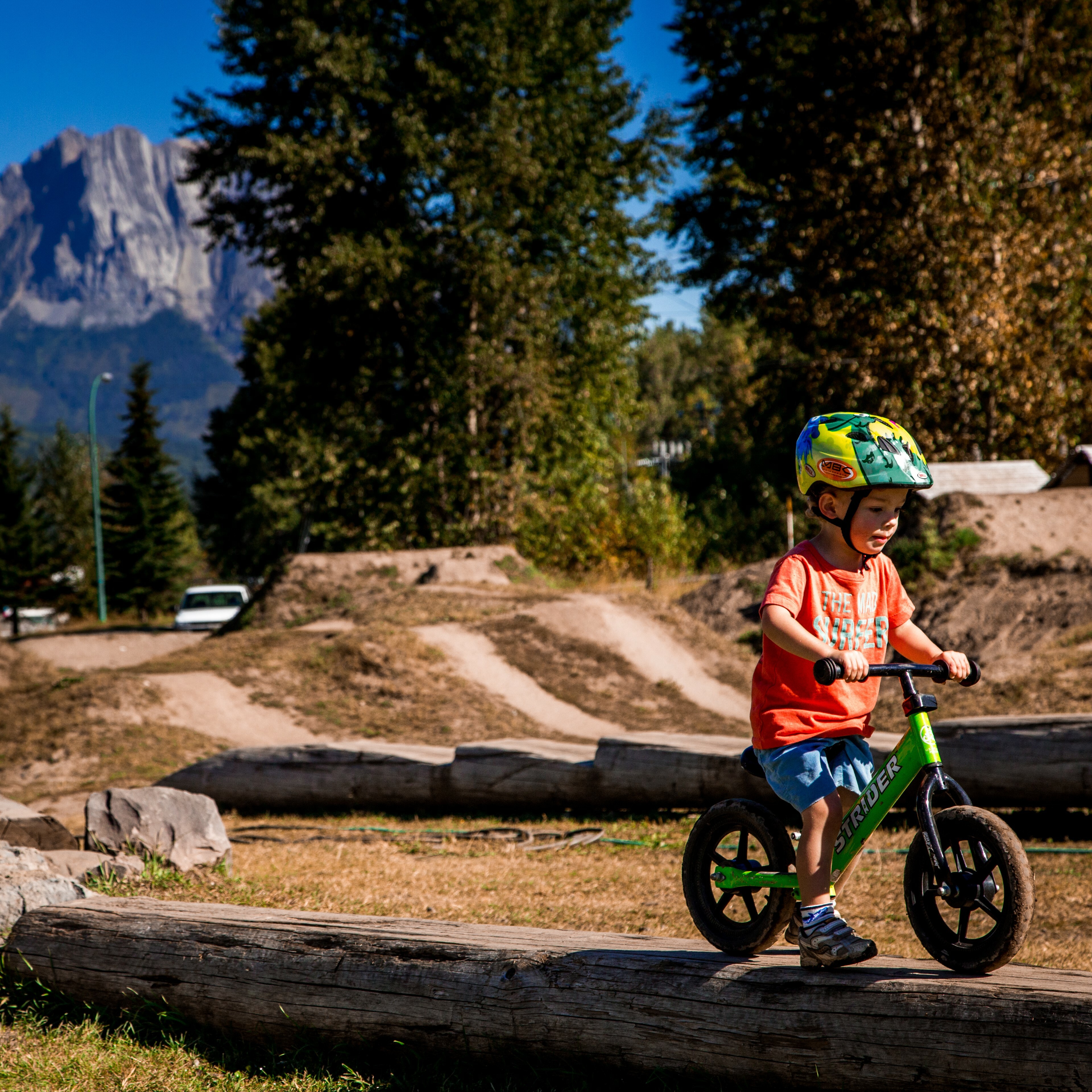 Tourism Fernie
Bonus: Bike Events

Fernie is a true destination for biking and every year there are several exciting bike events that take place throughout the summer. The Fernie Gravel Grind, a three-day event, usually takes place in late June and features multiple gravel rides catering to a range of skill levels. The TransRockies Singletrack 6 is a six-day stage race with stages 1 and 2 taking place in Fernie in July. The Fernie Dunbar Summer Series (Canadian Nationals Downhill Championships), also in July, showcases some of Canada's top downhill riders. Later in August, the TransRockies Gravel Royale brings riders through the stunning mountain terrain of the Rockies, with Stage 4 located in Fernie. And finally, there's the Wam Bam Dirt Jump Jam in early September that features riders showcasing their skills in a variety of jump categories. With so many exciting events, the summer in Fernie is undoubtedly a mecca for biking enthusiasts.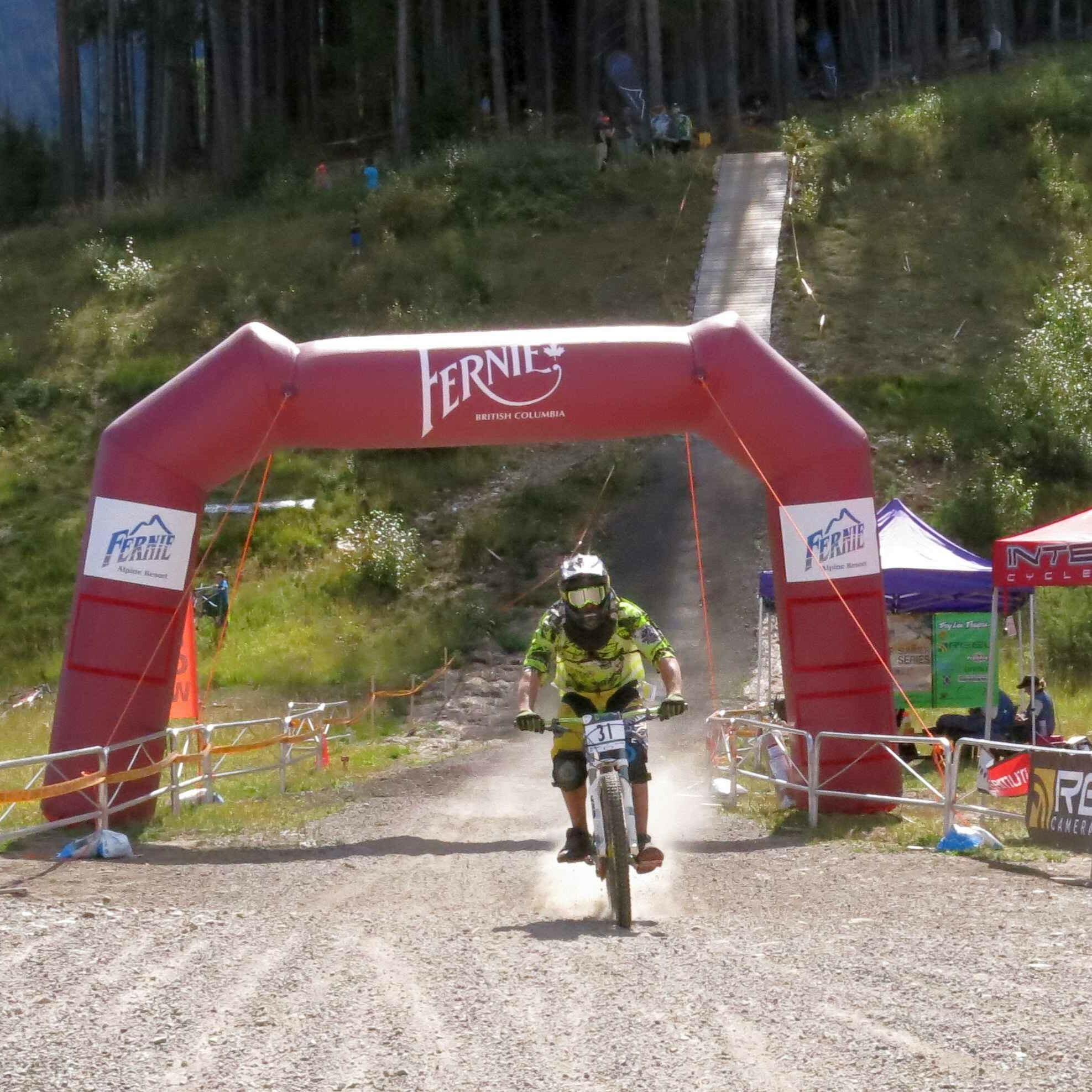 Tourism Fernie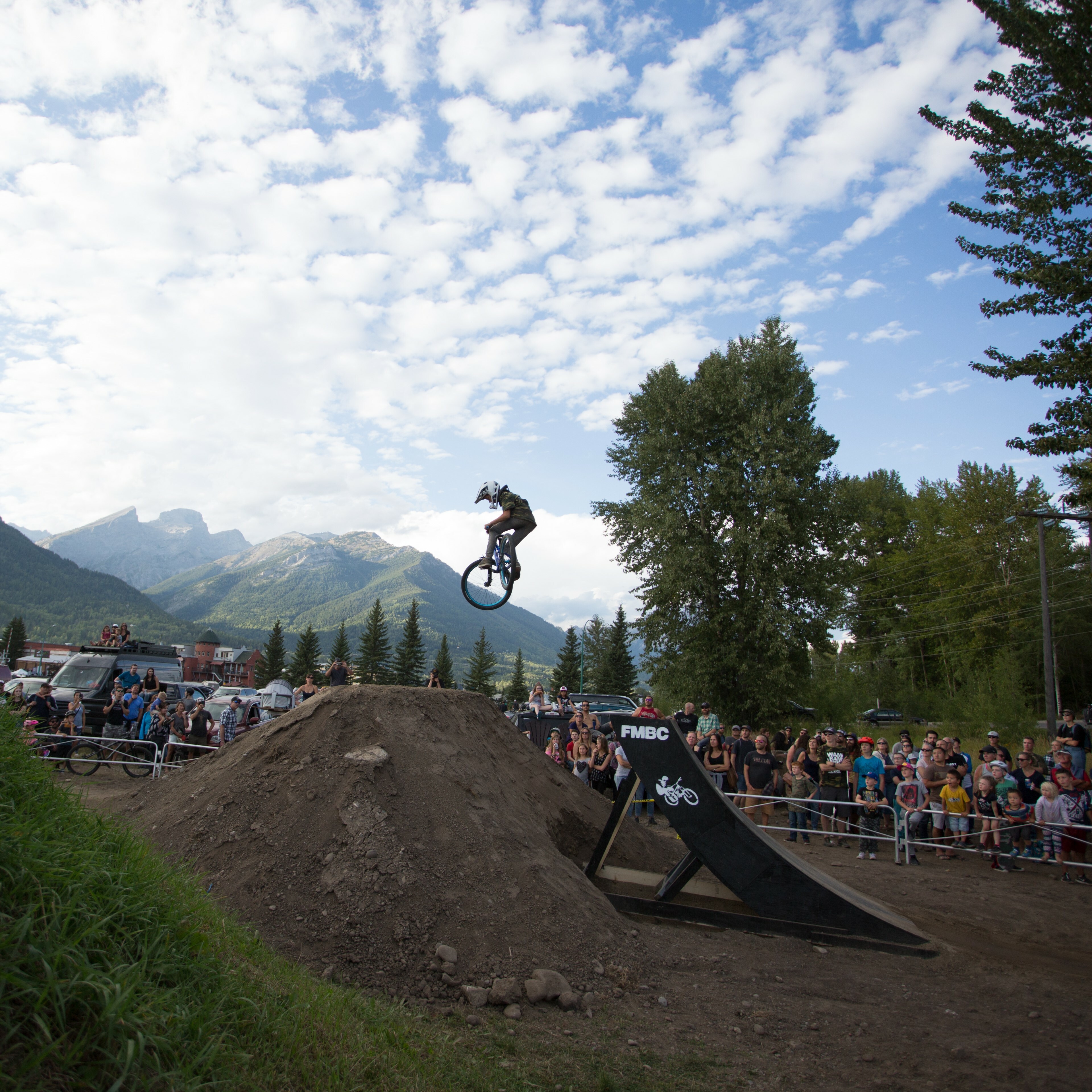 Wam Bam Dirt Jump Jam, Tourism Fernie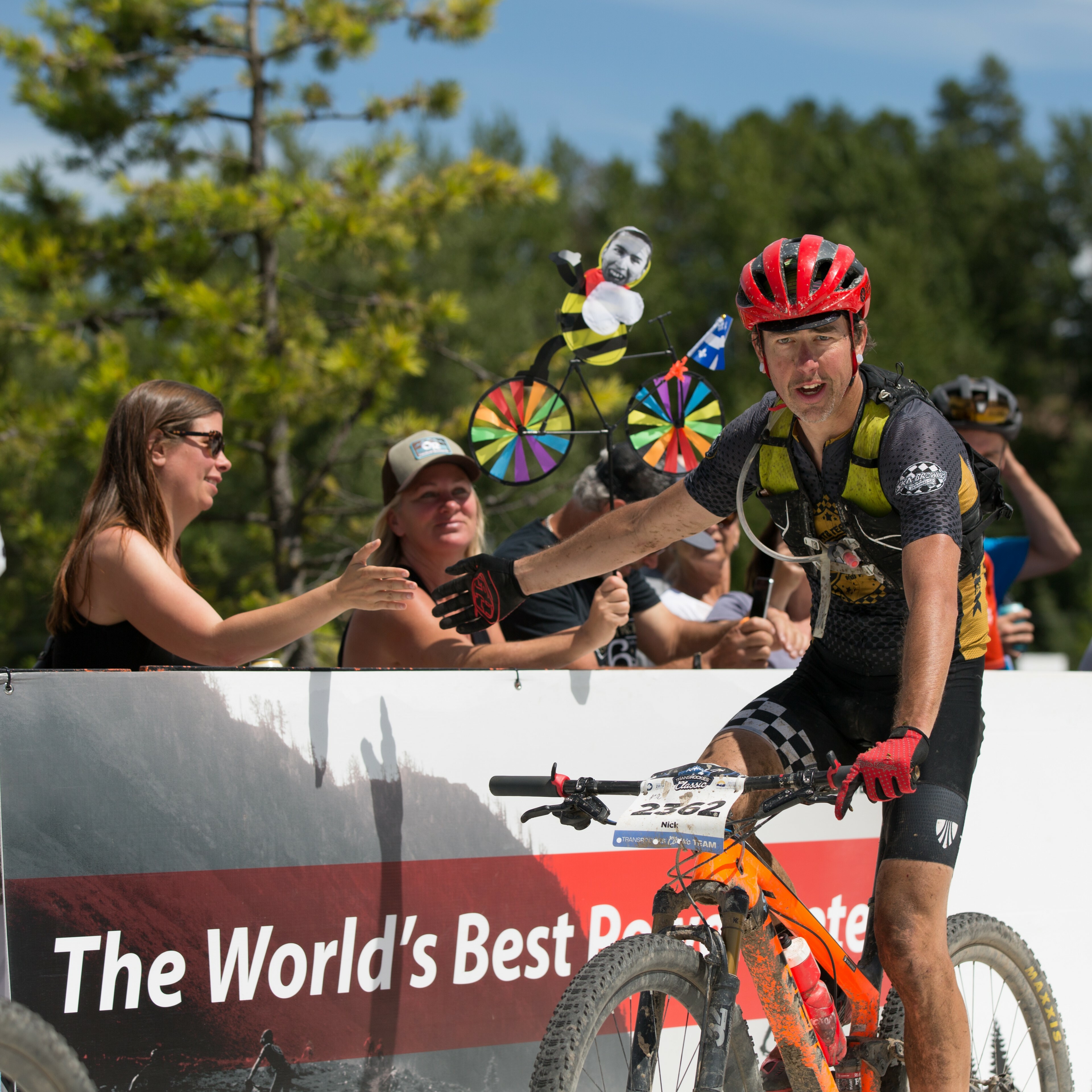 TransRockies Gravel Royale, Tourism Fernie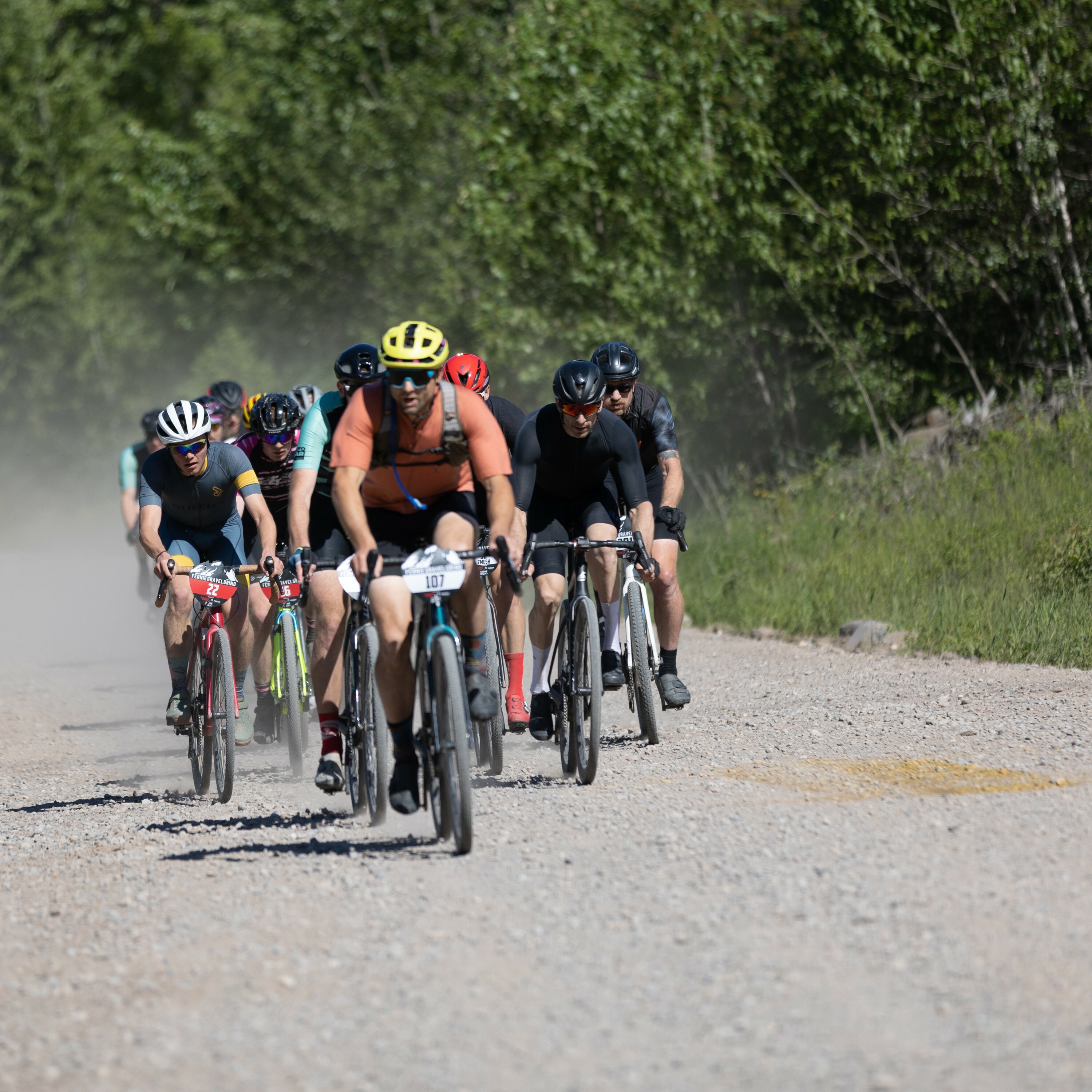 Fernie Gravel Grind, Tourism Fernie
This article is part of the
Bed & Bike
Canada by Bike
You may also like to read