HI Beauty Creek Wilderness Hostel receives funds to harness the sun
This year, thanks to the support of HI members in Canada and around the world, HI Beauty Creek Wilderness Hostel was awarded just over $3,600 from the HI Sustainability Fund in order to help support the installation of a solar power panel at the hostel. This project was recently completed, and now HI Beauty Creek is one of six wilderness hostels using alternative forms of energy to help it run.
The brand new solar panel will generate power to run LED lighting year-round, as well as two fridges and some communication devices for the hostel manager in the summer. The lights and fridges had previously been run on propane. The new solar panel will reduce the hostel's propane consumption by about 240 litres per year.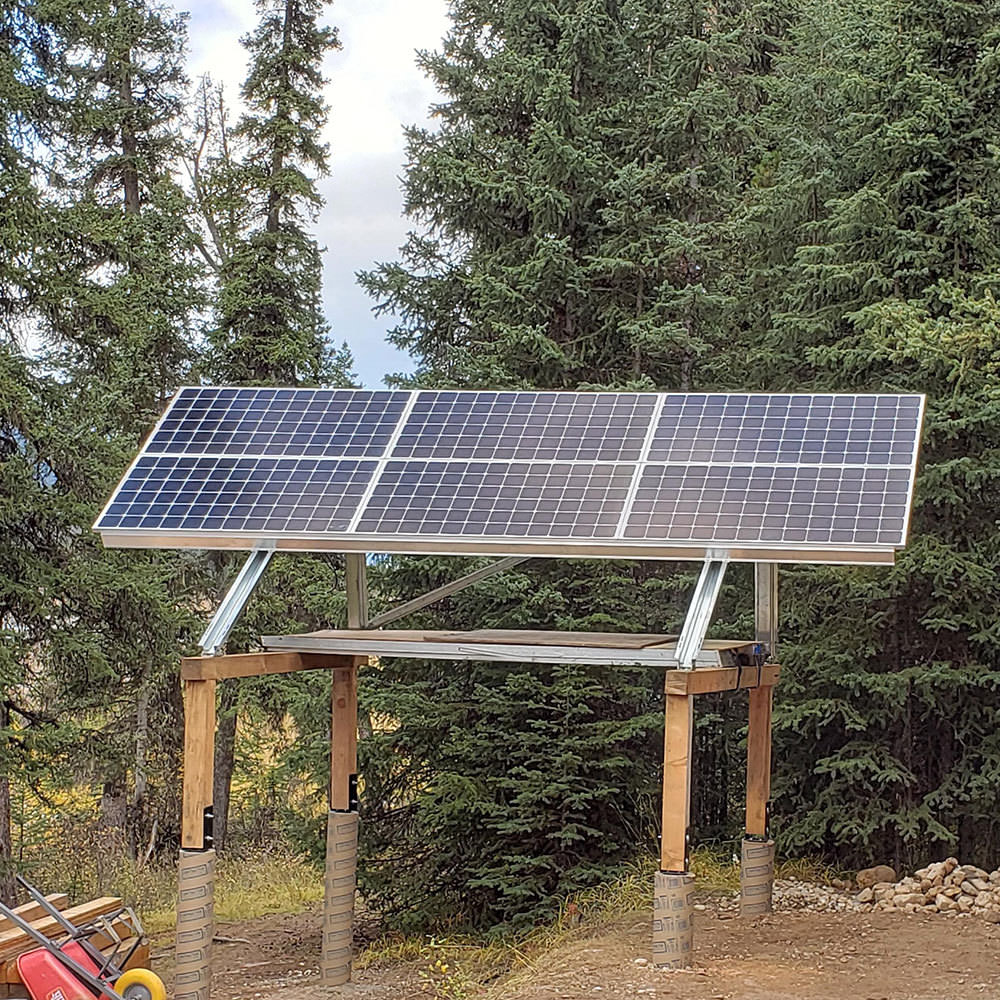 Sustainable energy sources are a priority for HI Canada, and the network of wilderness hostels in the Canadian Rockies is the perfect place for them. Already off the electric grid in these remote wilderness pockets, these small, rustic hostels typically rely on propane to power lights, appliances and heaters (in addition to some good ol' fashioned wood stoves). With the new system at HI Beauty Creek, solar power is now in play at five of ten wilderness hostels including HI Athabasca Falls, HI Mount Edith Cavell, HI Rampart Creek and HI Mosquito Creek Wilderness Hostels. Over at HI Yoho National Park, Whiskey Jack Wilderness Hostel, there's a micro-hydro system set up in a nearby creek that generates electricity to power lights and fridges through its short summer season each year. Many of these projects have benefitted from the support of the HI Sustainability Fund.
Our wilderness hostels are currently closed for individual stays, but many can be booked on a rent-a-hostel basis through this winter. Read more about HI Canada's sustainability projects.
You may also like to read