17 tips for the ultimate Rockies road trip 
With another summer of staycations in full swing, if you haven't already taken this opportunity to explore a little more of Canada, what's the big hold up? Chances are a Rockies road trip (or a re-road trip) is on your bucket list, and for good reason. And to be honest, holding off until the second half of summer, early fall was an excellent idea—good for you, smart thinking. You've timed this perfectly. There's no shortage of lists and Instagrams to inspire the places to go, but here are some of the pro-tips, drummed up from staff at our hostels in the Rockies, that'll ensure you get the most out of your trip.
Get the lay of the land
Don't just start a running list of all the hikes you want to do and lakes you want to take photos of. Do that, but also just take a few minutes and just get the lay of the land. Put your feet up and scroll through a few maps. That doesn't mean only making note of the fact that Jasper National Park is above Banff National Park, but drop some point As and point Bs into Google Maps and get a sense of how long it takes to drive between them. Once you have a good sense of where everything is and how far apart it is, then start plotting out your to-dos.
Take your time
Even if Google says it takes three-and-a-half hours to get from Banff to Jasper, don't believe it. Google doesn't account for all the stops you'll want to make along the way. Here's a pro-tip: don't do that drive in one day. You can, it's definitely within the realm of human possibility, it's just that there's so much to see and do along the way, you'll thank yourself for breaking that trip up into, say, a week—one way. Okay, not everyone has that kind of vacation time, and winter is coming, but the key here is to not waste a precious pandemic-era road trip by going too quickly. Break it up and stay at some wilderness hostels along the way.
Doubling back is always worth it
It's easy enough to treat the Icefields Parkway as a one-way trip. Maybe you drive in via Calgary, head out to Jasper and then carry on westwards, or maybe you decide to fly into Calgary, rent a car, drive up to Edmonton via Jasper and fly home from there. Or, maybe you come in via Calgary, take your time getting up to Jasper and then blow back to Calgary in one day on the way home. That's all possible—but just because you drove up the road doesn't mean there's not enough to do to fill a trip back down. We highly recommend treating the Parkway as a two-way street (it is) and hit up half your to-dos on the way up/down and the rest of them on the way back. You'll see some of the same mountains twice, but from the other direction, they look totally different. Plus, literally no one has ever complained that they saw Peyto Lake too many times.
Stock up, gas up, charge up
Between Lake Louise and Jasper, there's not a whole lot of development. So if you're taking the slow boat to Banff (or from Banff), make sure you fuel everything up before you set out—not just gas for your car, but also snacks for your human motor and electricity for your phone motor. You may not get much cell service along the way, but you'll wanna have enough juice to snap photos that you can upload once you hit the grid and the free hostel wifi again.
Respect wildlife
They're a big draw to the area, and you can almost guarantee some of them will decide to put on a show while you're there, but you have to give these guys the respect they deserve. We've already summed up how you can avoid being a jerk to wildlife on your road trips, so brush up lest you become one of those a-holes who gets rightfully fined for being a jerk to a mama bear (if she doesn't slap you with her own fine first).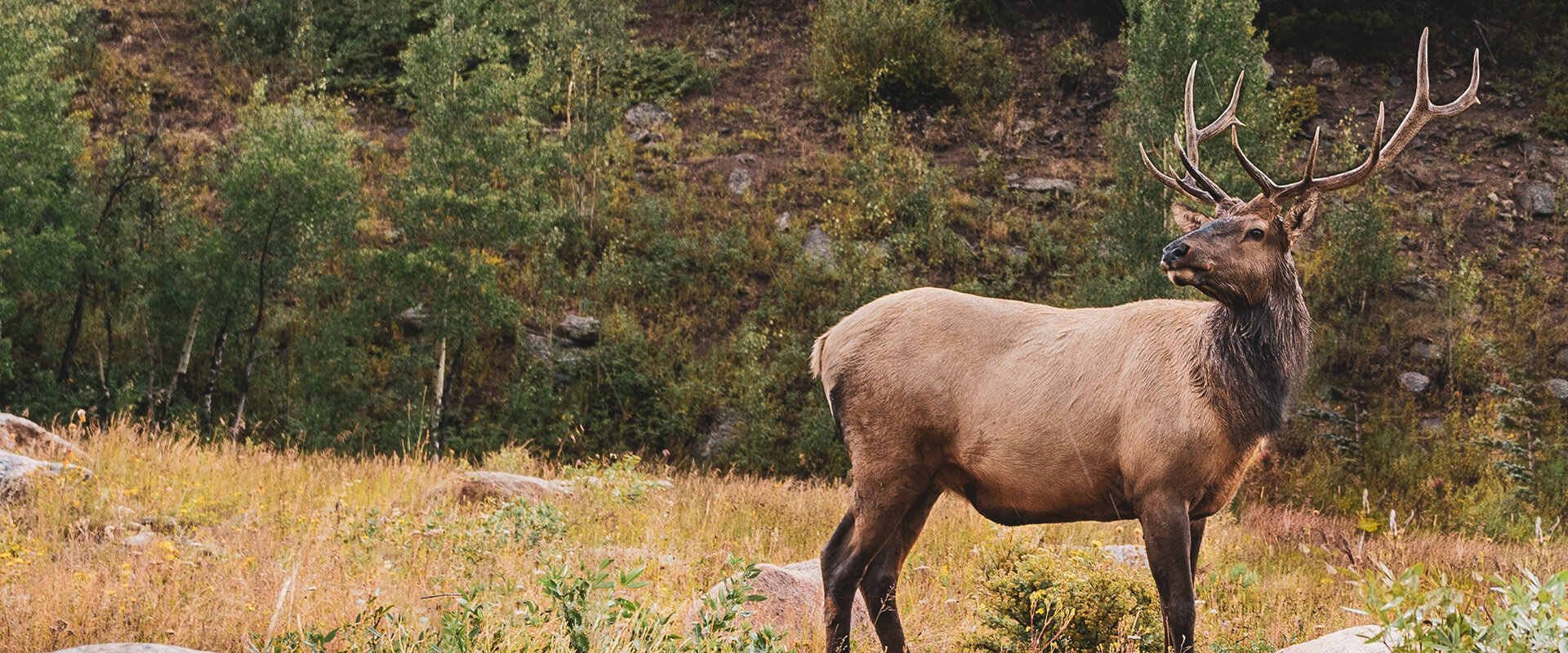 Brush up on the rules
Speaking of rules, you're probably pretty used to all the new ones we've had to adapt to over the past year and a bit. Many rules and restrictions have been lifted in Alberta, including mask mandates, but it's still a good idea to practice good social distancing and hand hygiene. Some attractions may still be operating under reduced hours (or not operating again yet at all) so it's best to do some extra research before you head out. You also still need a Parks Pass for visiting the parks, which you can buy online ahead of time. 
Take a detour
There aren't too many detours for cars in the Rockies, but when you get the chance, take it, and budget a bit of extra time for it. If your Rockies adventure isn't part of a larger east-west trajectory, it's still always worth it to deke out Highway 1 just north of Lake Louise and pop into Yoho National Park to check out Takakkaw Falls, Emerald Lake and the Natural Bridge. Rather than just stopping for gas and snacks at Saskatchewan River Crossing, head east down Highway 11 into David Thompson Country to check out Abraham Lake and Crescent Falls, and while you're at it, spend the night at HI Nordegg, Shunda Creek Hostel. On your way back to Calgary (or from there), shoot down to Kananaskis Country on Highway 40 just east of Canmore. The Icefields Parkway has a well-deserved stellar reputation, but you'd be silly to miss out on what lies along the other roads in the region.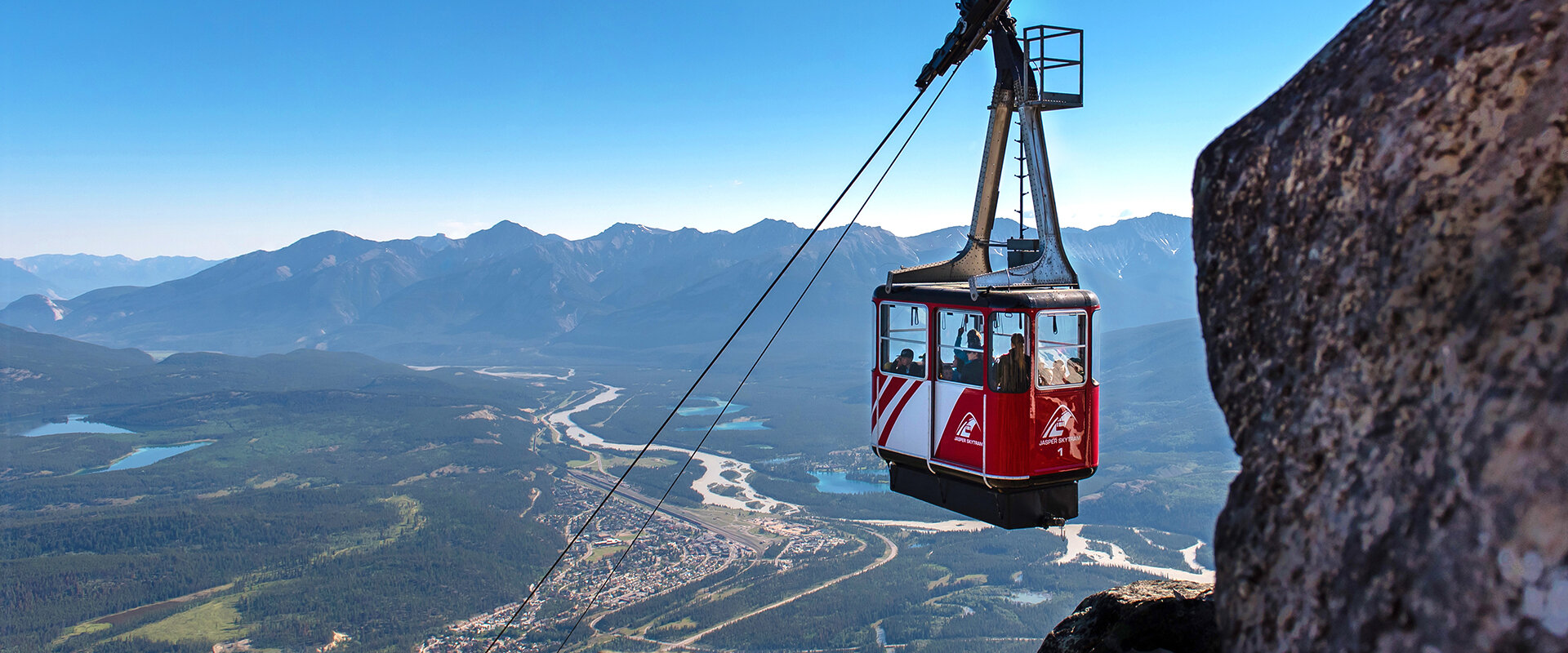 Get up high
Looking up at the mountains is impressive. Looking down from one? Also impressive. Add some variety to your vantage points and don't skip the opportunity to either climb to the top of a mountain or, in the interest of time, take a gondola to the top of one. The views are always worth it. There are gondolas in Banff, Lake Louise and Jasper that'll get you some epic views in a matter of minutes.
Go down low
Once you've taken in the views from the top of the world, go down low and see another side of it. Walk alongside canyons and wander through valleys, like Maligne Canyon, Johnston Canyon or the Valley of the Five Lakes. And then look up, look way, way up.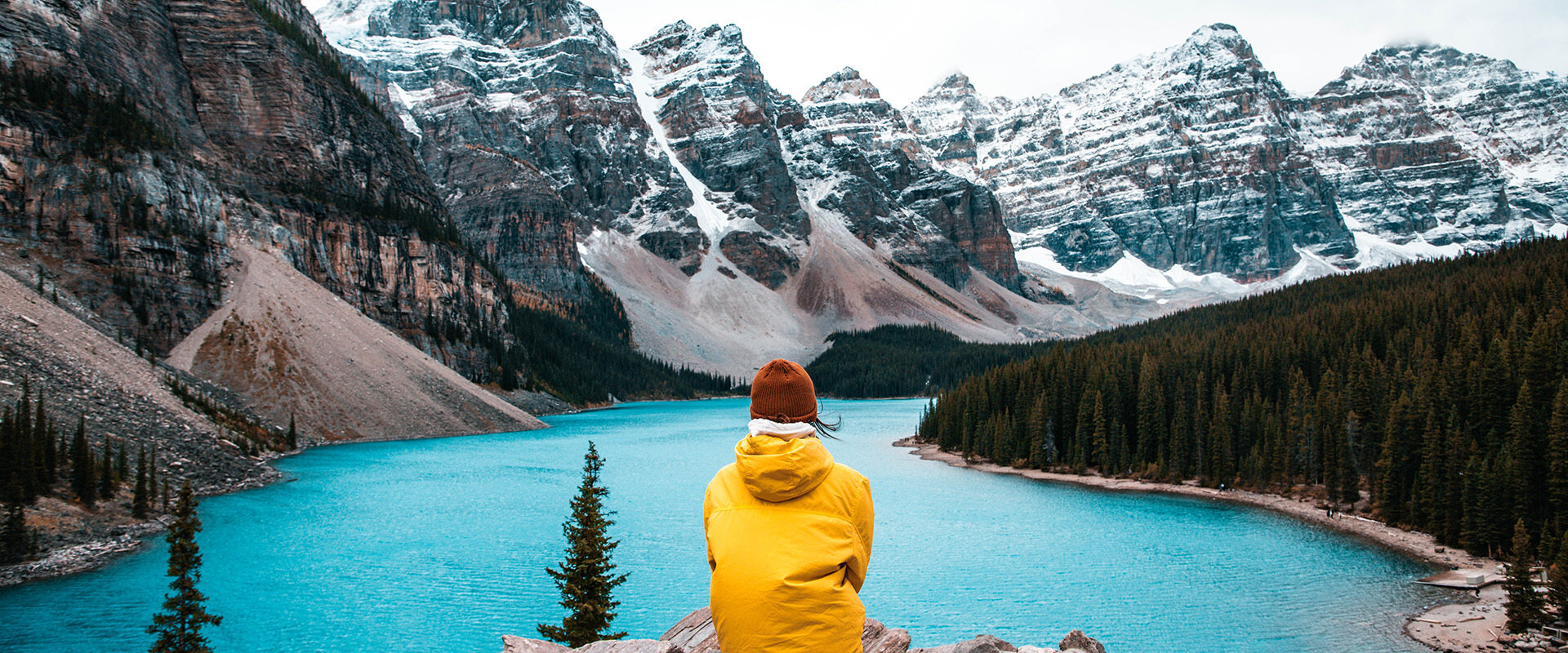 Don't snub tourist hotspots
Yeaaah, we know the parking lot at Moraine Lake can look like the 401 on a holiday weekend. And Lake Louise is swarming with aspiring influencers more than ready to drop serious money on a canoe rental. But these beautiful spots are popular for a reason. The trick isn't to avoid them completely, it's to make a few sacrifices to avoid the tourist jams, like…
Wake up early
Yup, that's the first sacrifice to make. Set your alarm for before the sun rises, and go check these hot spots as they come alive for a new day, and before the swarms descend. You'll also get to capitalize on golden hour this way. Win-win (minus the nap you'll have to take at 3 pm).
Stay up late
Maybe not on the same day, but definitely plan to stay up well after the sun sets at least a few times, especially if you're spending the night away from the lights, like at one of HI Canada's wilderness hostels along the Icefields Parkway. Jasper National Park is in a Dark Sky Preserve, so if you find yourself in the wilderness on a clear night, fuel up on coffee and find a good spot to turn your gaze skywards. You have no idea just how many stars there are in the sky until you've experienced the deepest kinds of dark.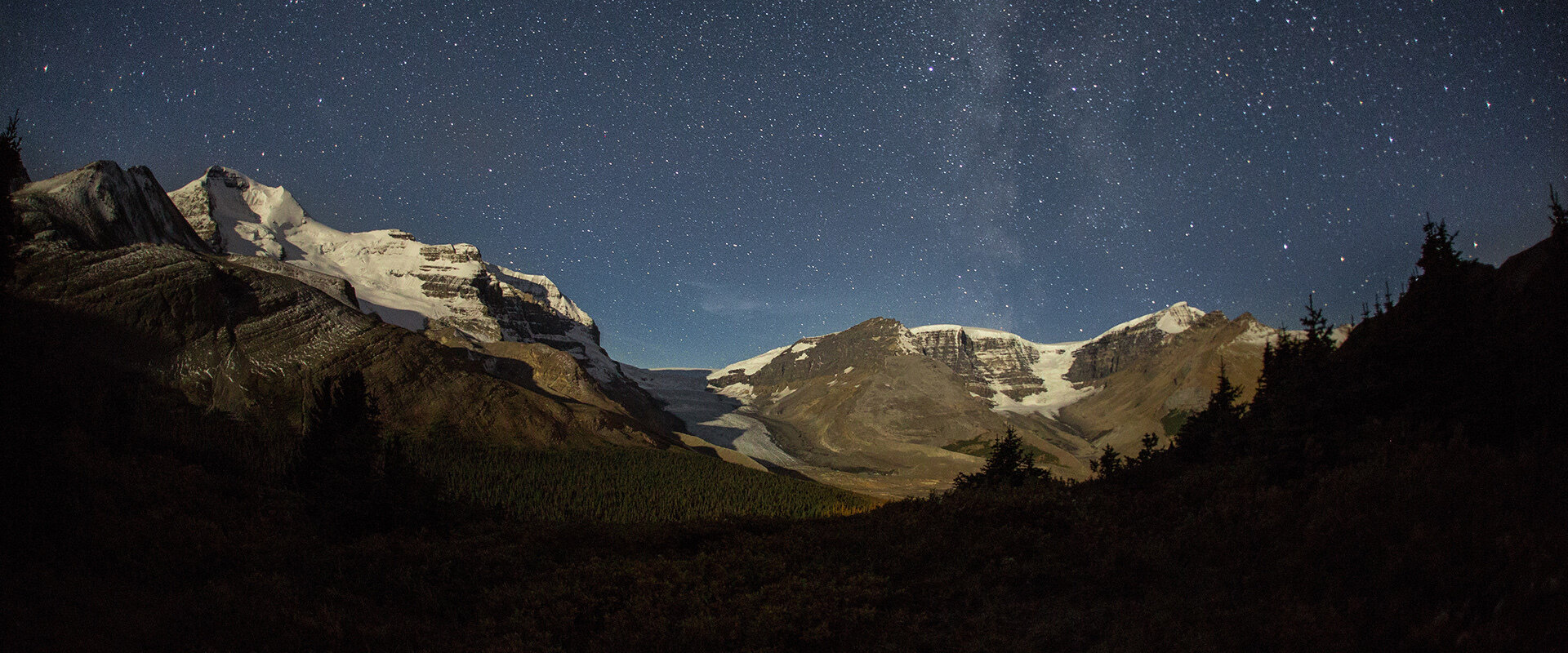 Support local
Most locals and their businesses are more than happy to see visitors back in the mix after a stretch of eerie quiet. So support these locals. Hostel staff are always happy to recommend their favourite local shops and take out spots for the perfect picnic.
Pack for all the weather
Every single weather, and there are lots of them. There are so many weathers in the Rockies, you can't possibly predict them all. So pack for all of them.
Set out on foot
Rather than washing up your breakfast dishes and packing yourselves and your daypacks into your car to find a new trailhead, make a point of setting out on foot. In the Rockies, you can't really go wrong with this approach. Whether you're spending the night at HI Banff Alpine Centre on a hilltop in town or at the quaint HI Beauty Creek Wilderness Hostel on the edge of a river, 65 km away from the nearest gas station, set out on foot in the morning and see where you get. You'll always be able to find a hike to explore or a view to admire.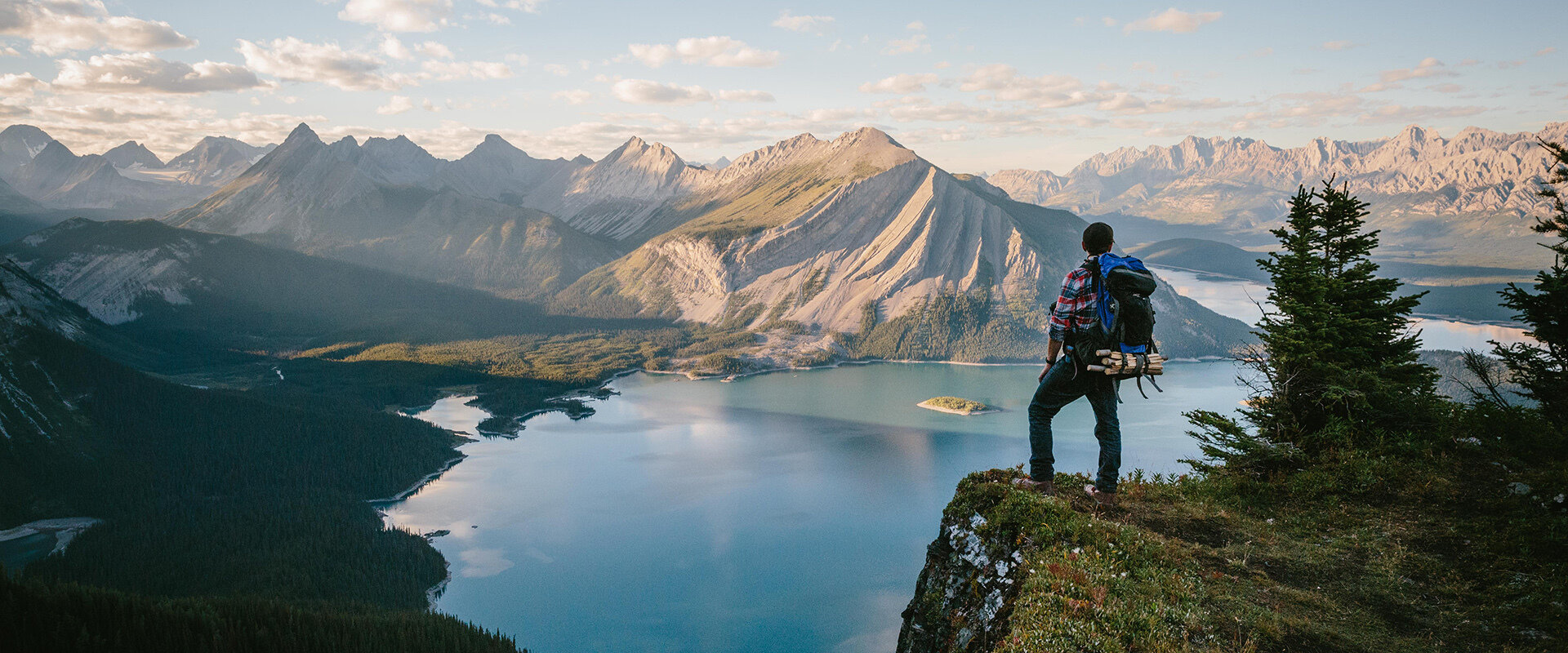 Or by bike
Lots of people think if you're going to do any biking in the mountains, you better be equipped with a mountain bike and an addiction to adrenaline, but that's definitely not the case. HI Canada's Bed & Bike project has partnered with bike shops in Banff, Lake Louise, Jasper, Canmore and Kananaskis where you can rent a bike for the day (or a few days) and explore the many cycling trails while letting your car take a well-deserved rest in the parking lot. 
Stay at hostels
With free wifi, free parking, affordable beds and some killer locations, HI hostels really do pair perfectly with the ultimate Rockies road trip. From the flagships of HI Banff Alpine Centre, HI Lake Louise Alpine Centre and HI Jasper to the ten-of-a-kind wilderness hostels along the Parkway and in Kananaskis and Yoho National Park, there really are a ton of possible itineraries to choose from. Take your time, stay awhile and really get to know this place. As always, you'll get the best rates and availability right here at hihostels.ca with flexible cancellation and no fees. Plus, HI members always save 10%.
Talk to hostel staff
HI Canada's hostel staff in the Rockies know exactly how lucky enough to call this place home, and when they're not working, they're out exploring, too. They've got a ton of tips and ideas they'd be willing to share. Just swing by the front desk and ask.
This article is part of the
Issue 2
Roadtrippin'
You may also like to read