The Wilderness Series:
Stories from HI Athabasca Falls Wilderness Hostel


Jasper National Park attracts outdoorsy travellers from all corners of the world. The park—a sprawling 11,000 square kilometres of wilderness—features pristine, turquoise glacial lakes, towering pines, biting cool air, and wildlife who roam and play along valley bottoms. Jasper is made for those who have curious hearts and an appetite for exploring the wild. Full days spent wandering through mountain trails, muscles that ache from a good afternoon of climbing, the richest forest scents, and land so rugged and untouched that you find yourself in a trance… that's what a trip to Jasper's wilderness is.
Athabasca Falls in particular is one of the gems you'll find inside this prized national park. These waters that tumble from steep heights are mesmerising, terrifying and beautiful all at once. Lucky for outdoorsy travellers, HI Athabasca Falls Wilderness Hostel sits in a cozy wooded nook just near these roaring currents. Imagine rich pine breezes, night skies speckled with bright shooting stars, and a haven that's home to international explorers as well as playful bears that roll around on the lawn. It's a slice of heaven.
Here, we chatted with manager Jeff Sasseville who has been calling HI Athabasca Falls home for a decade. Read on for insider tips on Jasper, hiking recommendations, stories from the wilderness, and an explanation on why this lodge is like heaven on earth.

. . .
Sinead: You're living and working beside Athabasca Falls in Jasper National Park. That's a pretty big bucket list destination for Canadians and foreign visitors alike. Tell me about it!
Jeff: Yeah! I've had people tell me these are the prettiest mountains they've ever seen. I've had people come here who have visited Patagonia and told me Jasper was just as pretty. I myself had always overlooked the Rockies but it's pretty authentic I have to say. I've been here at the hostel for 10 years now. It's so wild. Jasper National Park is more than 11,000 square kilometres and really once you get off the road, there's nothing but hiking trails. It's really pretty pristine which is cool.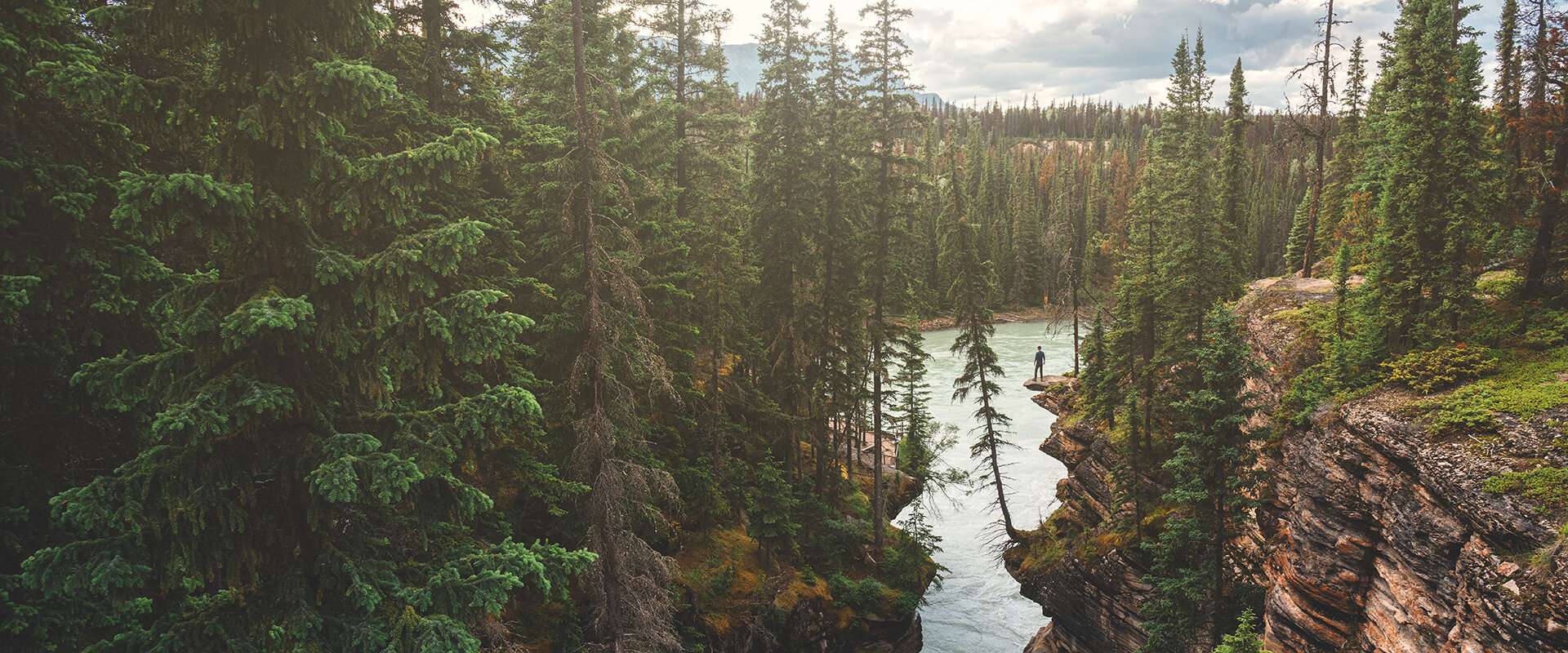 S: Ten years is a long time. What does the wilderness lifestyle look like for you?
J: My lifestyle is interesting. It can be really luxurious and quite rich. I have a little cabin on the property that's my own and it's quite pretty. I have a porch that opens out onto the forest with a private garden, big spruce trees and pines. It's quite enchanting and quiet. It's a very full experience. I'm content because it's so peaceful. You may have heard of forest bathing. [The practice of letting the body's senses absorb the sounds and smells in nature.] In the summertime, you'll have these warm days with these big pine winds and it's so rich. On those days I think to myself: "I'm just going to relax and enjoy living here." A lot of my experience is just enjoying living here. I like my cabin. I know there's quite a get-up-and-go philosophy out here, which I have too, but I also enjoy having mellow restful days.
S: Sounds beautiful. Can you describe the experience for travellers who show up at the hostel?
J: It's really green. That's one of the first things you'll notice. The hostel is surrounded by forest on all sides. We're not in a rocky area or up at high elevation, we're right in the valley with huge forests right around us. They're impenetrable jungles. It's so interesting here! Right around the hostel, there's a road coming into the property and then trails into the cabins. If you go 20 metres to the other side, no one goes out there. It's quite wild. There's a lot of wildlife out there too. They congregate in the valley bottom and walk along the river following the valley. We get bears ambling through. I've also seen wolves. As for the hostel itself, one of the reasons why I've stayed here so long is because the buildings are so beautiful. It's kind of surprising actually because in another setting you could think this is a luxury resort. We don't have showers at my hostel but the cabins are really nice.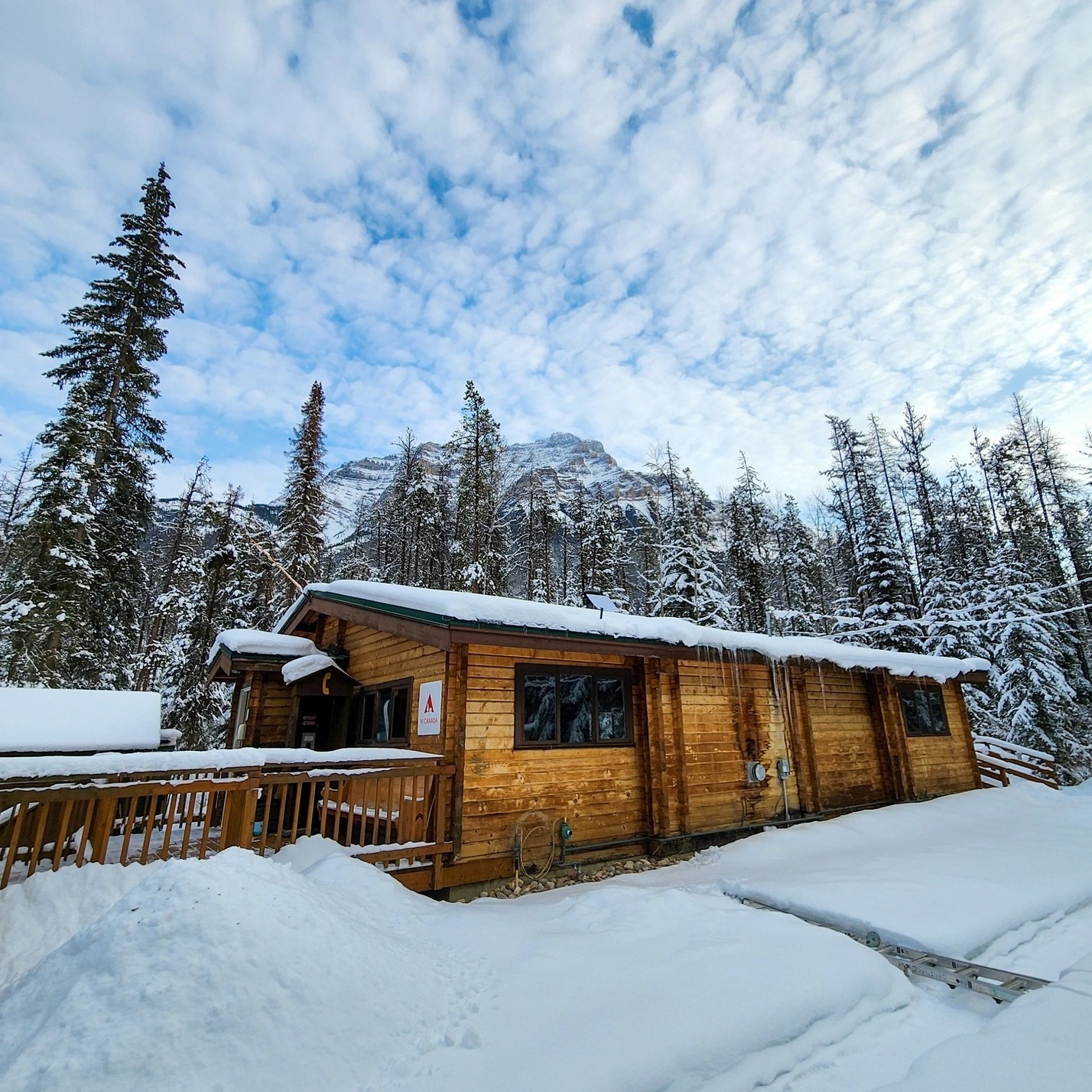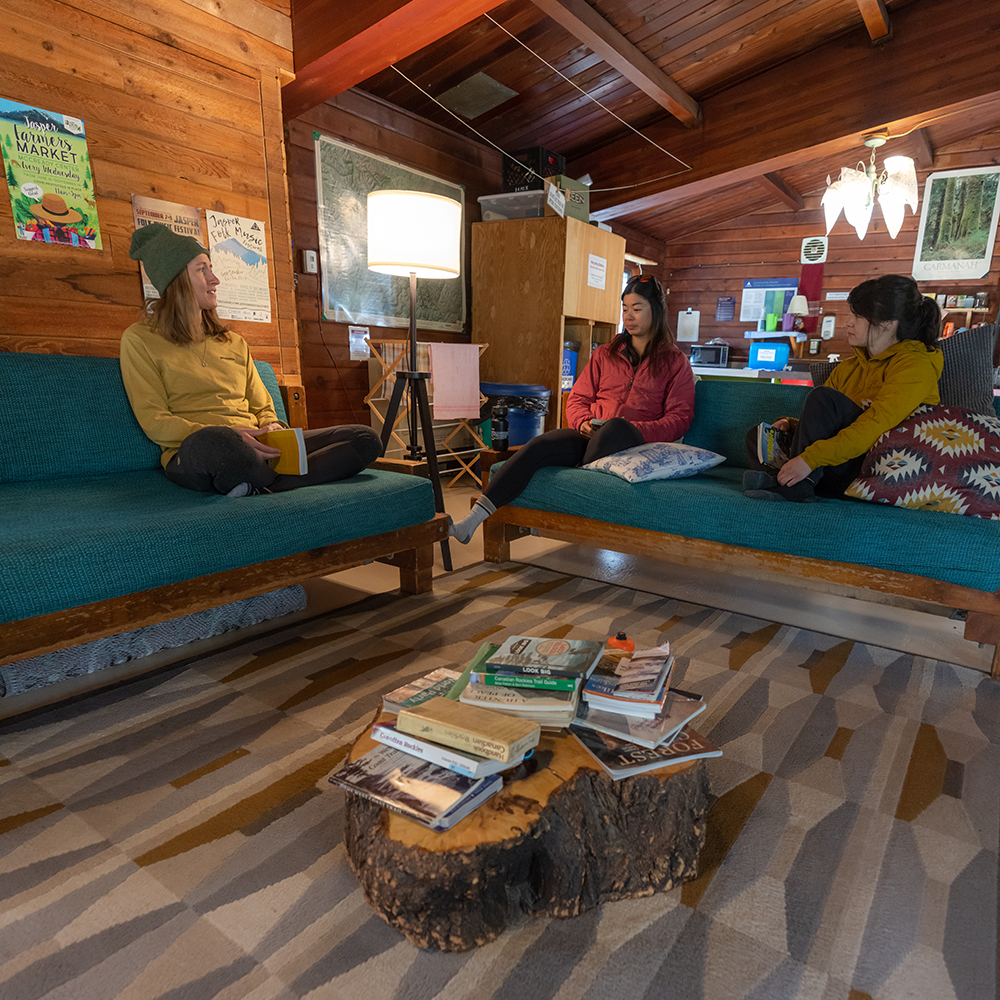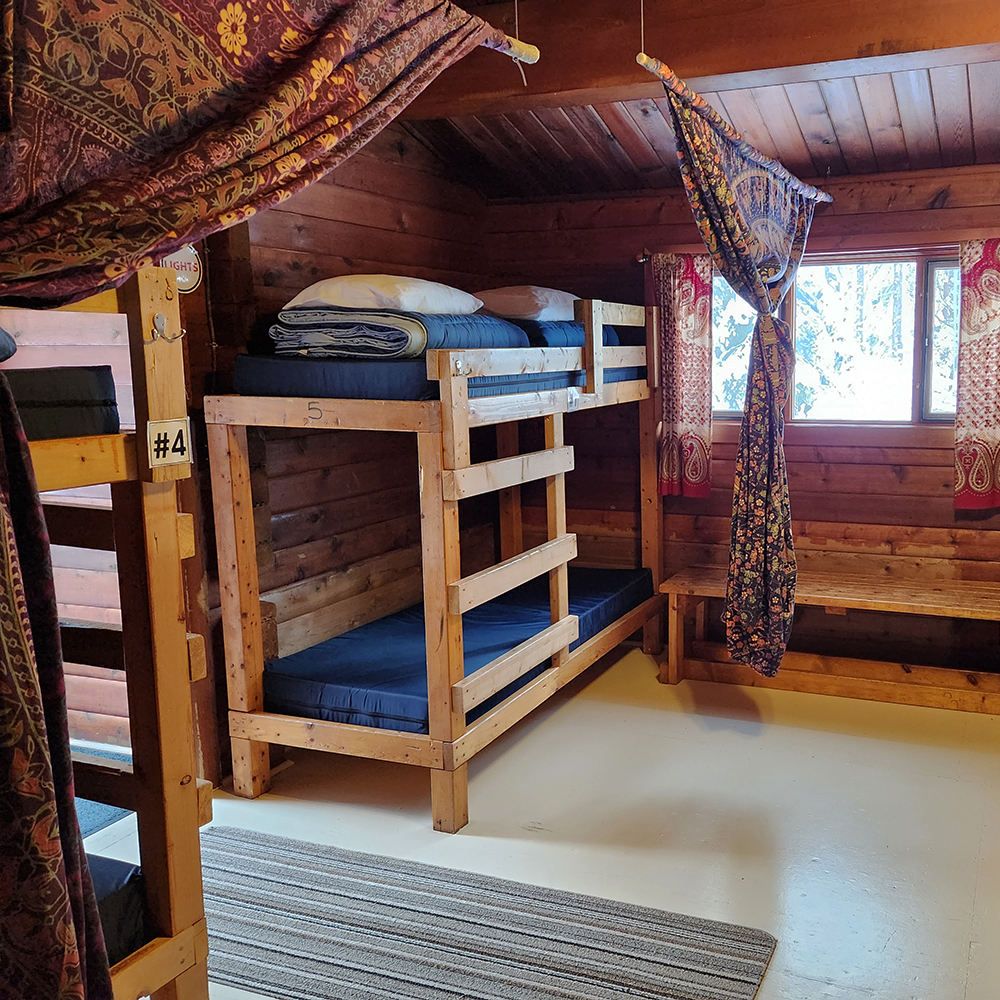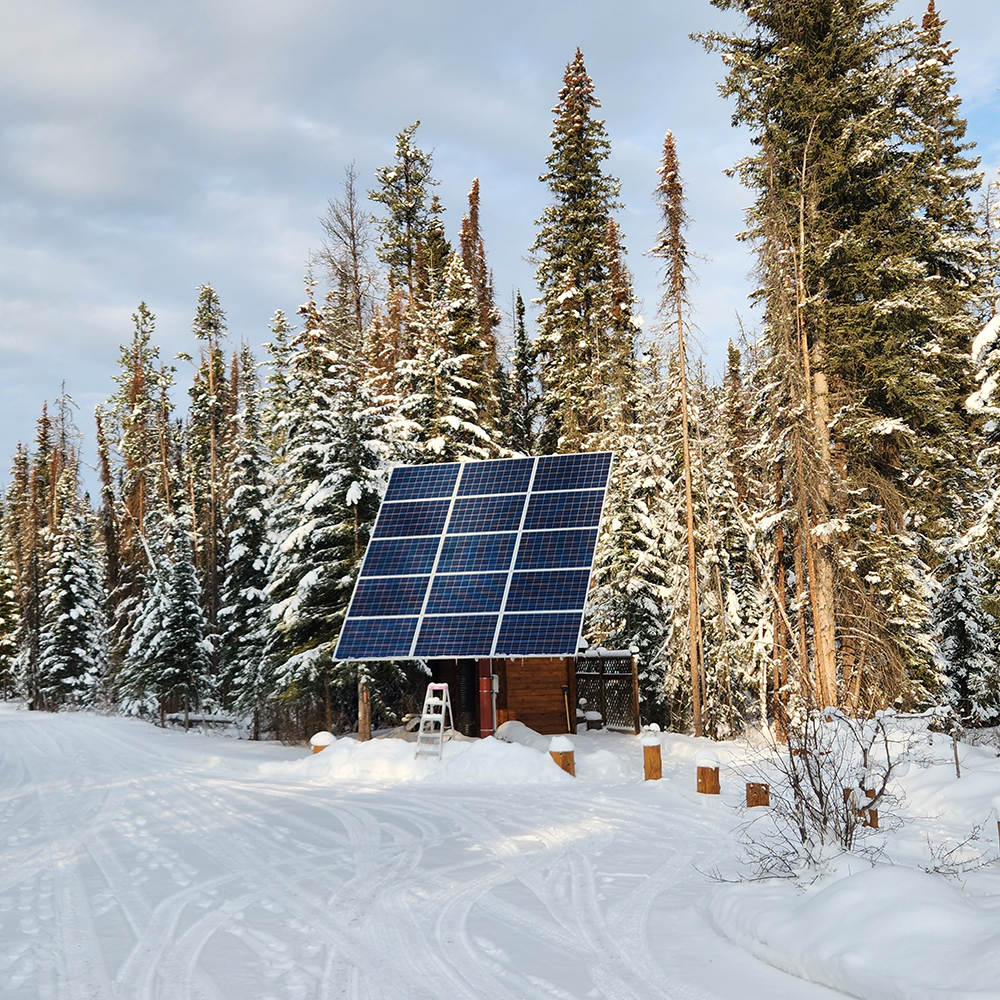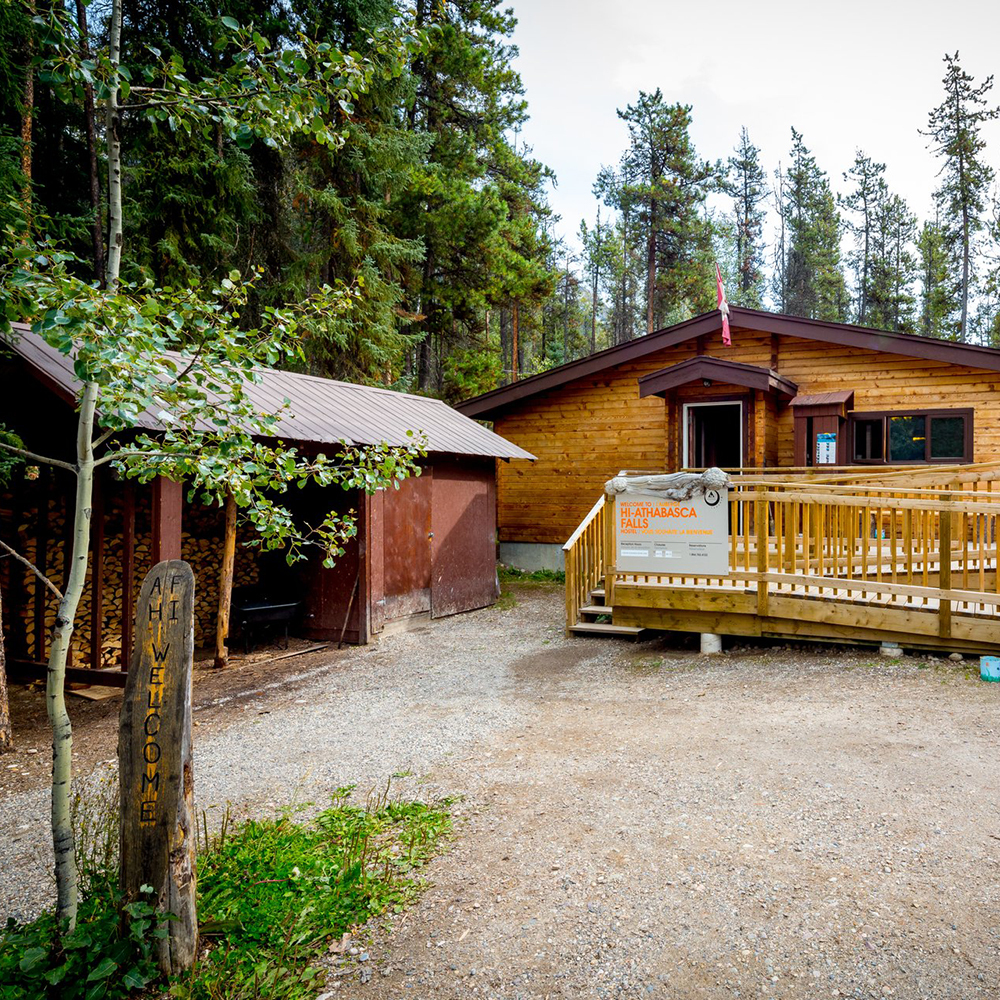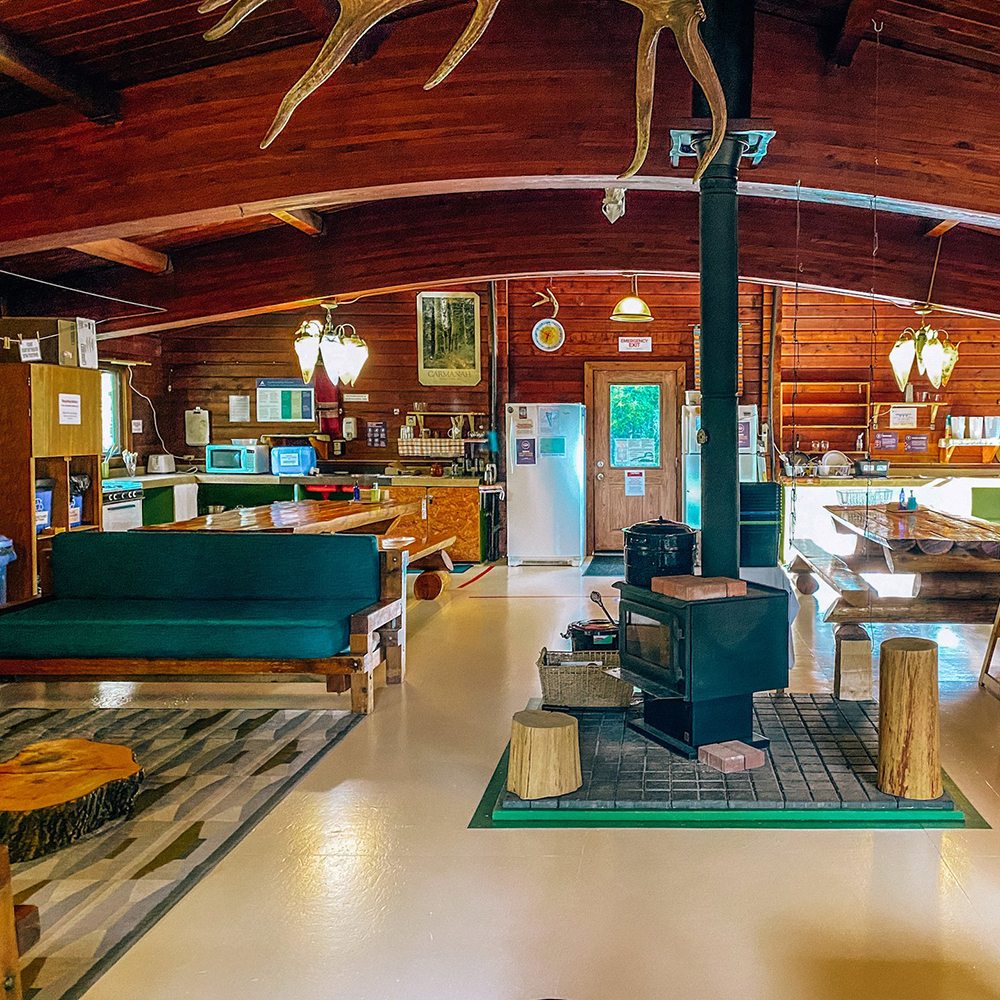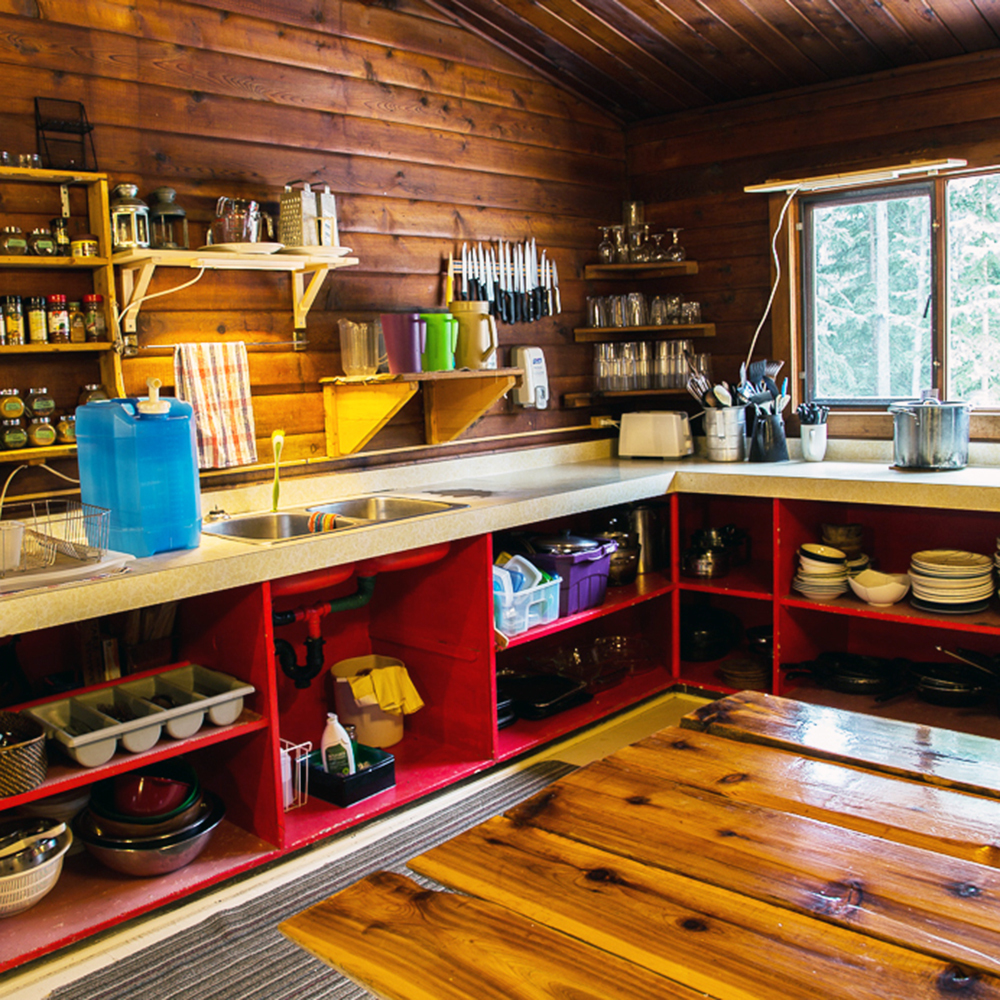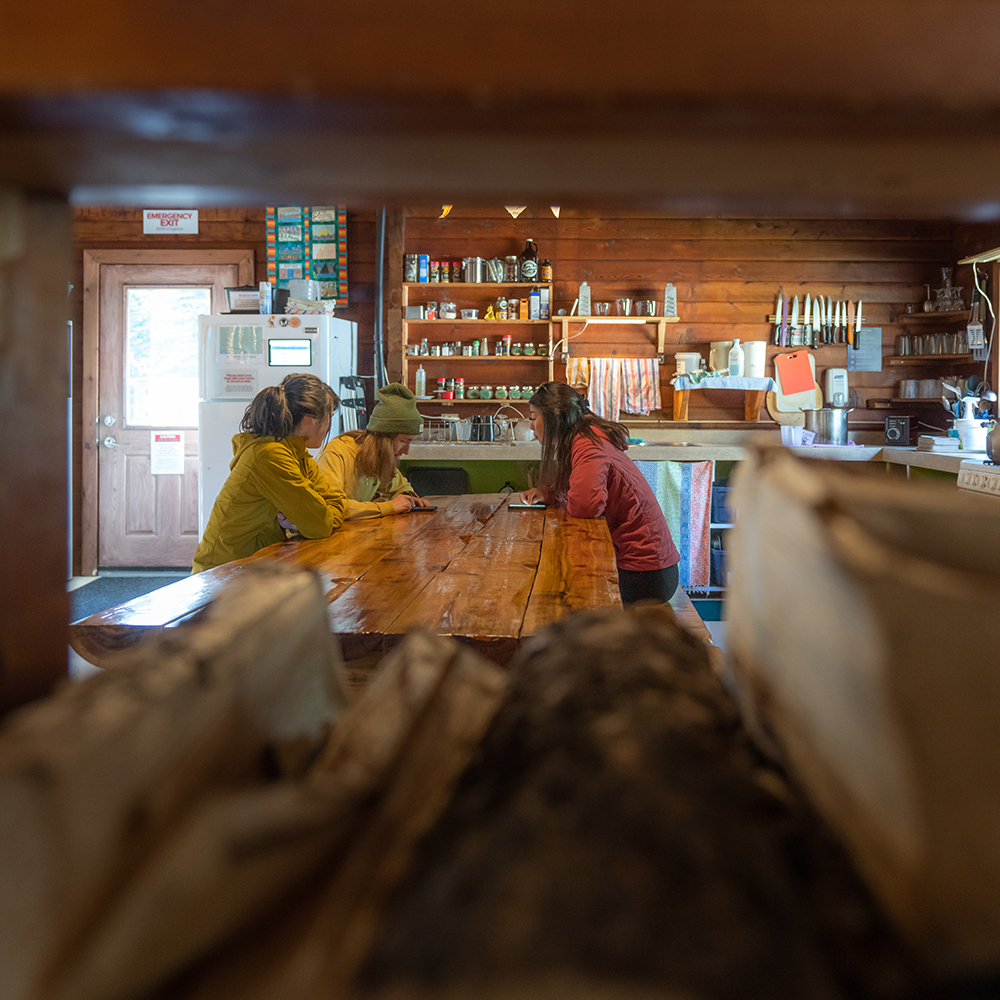 S: Who stays there? Where are the visitors coming from?
J: In the summertime, it's really international so I have people from Europe, North America, South America, and Asia. The interesting thing about here is that the summer is quite busy. This place is 50 years old and it's got some hidden memories of people coming through here down through the years. The travellers who come through here are so nice. One of the trends right now is female travellers. I'll get a group of travellers from Europe coming through and I know it's a dream for them to come over here. They put a lot into this! It's so neat to see people stay and everything is fine, relaxed, and you know special memories are being created. The memorable thing about the guests who come in here is how much they want to be here. It's really special to them—and serious too. A lot of effort goes into this!
S: When you're in Jasper, what is *the* thing to do?
J: Experiencing the landscape: the forests, the mountains, the streams, the creeks. It's so wild. It really, really is. The water here is so clean. Here at the hostel, the Athabasca Falls are about a 10-minute walk away. In summer, they're really big and roaring. You can hear them from 500 metres away. I always recommend that visitors walk down there at midnight because nobody is ever there and it's really special to go during off hours. Also, the wildlife is a big deal. For a lot of people, bears are a huge deal. Many come out here to photograph wildlife.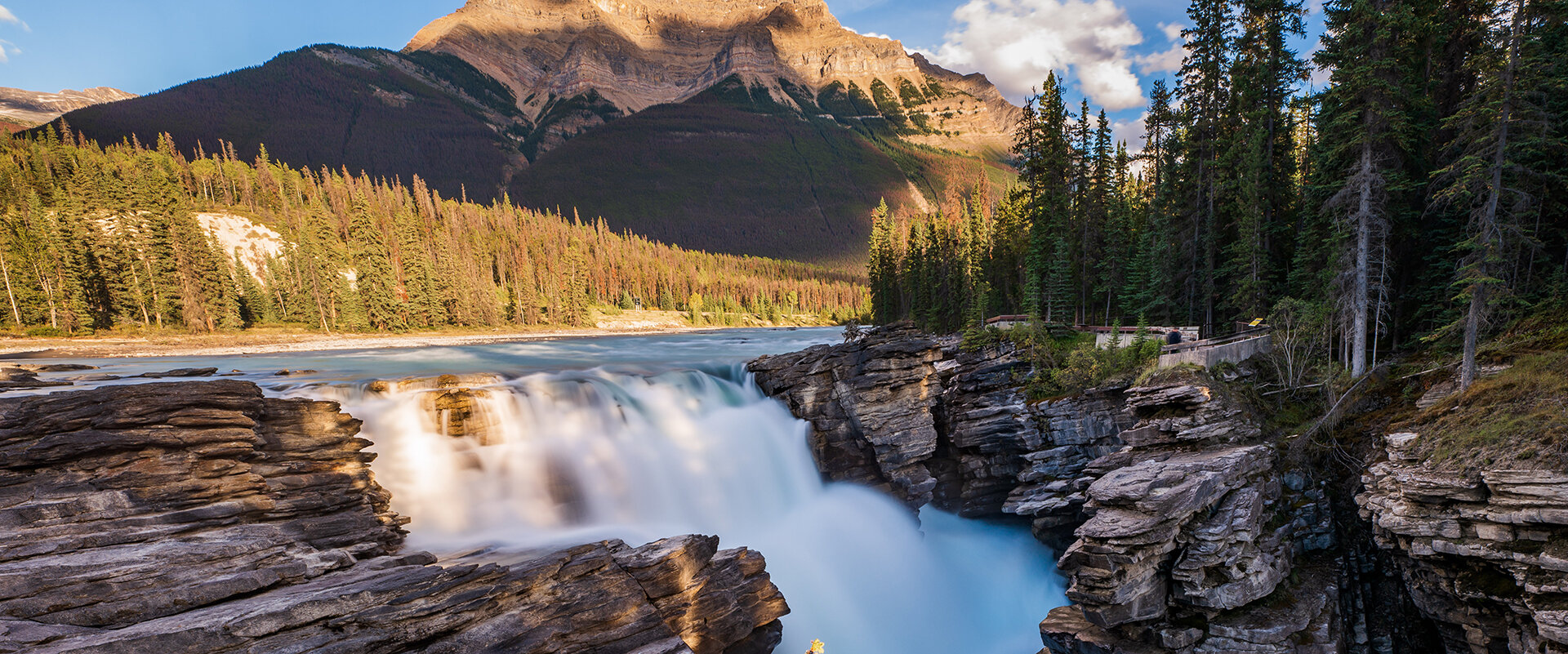 S: You've painted a pretty incredible picture.
J: Yeah. And here's the other thing. You've heard of Lake Louise of course. Sometimes there's a bit of discontent because people go and the parking lots are full and the trails can be busy. But if you put in a bit of effort and go for a three to four hour hike, it gets more dramatic… even more so if you do an overnight camping trip. It really is in the wild. I think some people don't realize how wild it can be until they see these rugged trails. It's pure wilderness which is really good and makes for a memorable experience.
S: So I wake up at HI Athabasca Falls Wilderness Hostel. What's on my to-do list?
J: Hiking is the big thing in Jasper for sure. In the winter, skiing and ice climbing. Then rock climbing and river rafting! You sometimes see rafts rolling down the river.

S: These are such important Canadian experiences: Being present and in nature.
J: Yeah! Sometimes I'm implying that nature's so dramatic out here but it's so peaceful too. You can go hiking in the forest and stop to listen and it's so quiet. If you listen carefully you might notice a squirrel or birds singing. It can be surprisingly quiet—there's just nothing other than the trees and plants growing.

S: Let's talk about some of the best memories.
J: There are certain memories that I keep close to me. Some of the happiest ones are summer nights when it's warm out just having a bonfire and stargazing. It's so nice. Imagine big trees towering around you, this warm glow of the fire, and a group of five or 10 people. Suddenly, someone looks up and you hear this exclamation and everyone sees shooting stars. Stargazing and campfires. There's really good memories there.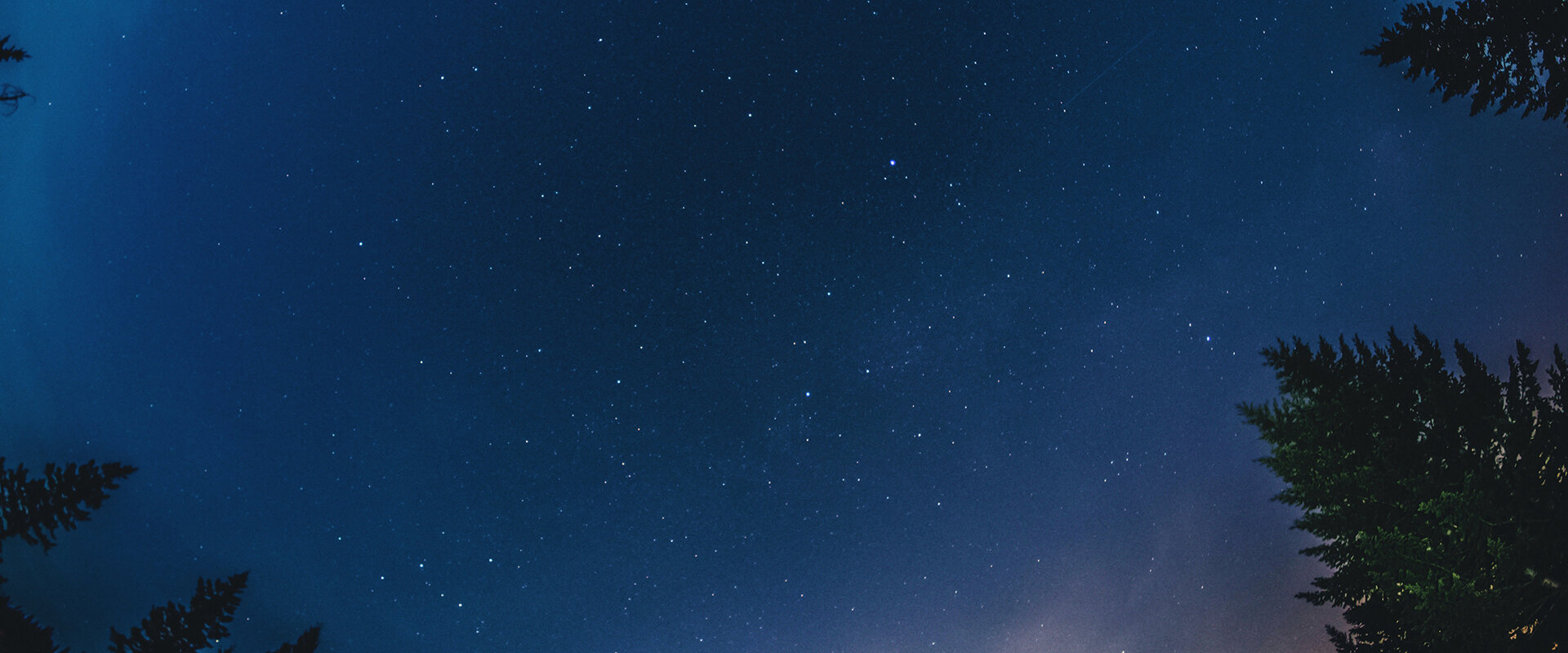 S: That's so special. You're getting at the tranquility and simplicity of being away from cities, scaling back, and appreciating the outdoors.
J: It's really neat. I've started paying attention to astrological events since moving out here because the stargazing is so good. I caught a meteor shower and when you looked at the sky, you'd see one or two shooting stars per minute. Some were big fireballs too! I also have a lot of very specific memories of bears. Bears do walk through the property. They'll come in, lay around on the lawn and eat the grass and dandelions. They love them! They'll munch away on those happily. There are good memories of people being here in the morning peering through the windows watching a bear.

S: What other types of animals do you have near the hostel?
J: We have these cute little animals called pine martens that look like ferrets. I see them doing whatever it is that they do. Last summer, I had two young elks—which is rare—but we did have two little ones running around the property playing around with each other.
S: Let's chat specifically about the hiking routes. What would you recommend? What can I do from the hostel or nearby?
J: Some of the best hiking in Jasper is in an area called Maligne Lake. From the hostel, that's about a 1.5 hour drive. There's a little restaurant and gift shop but apart from that, nothing. So it's a pretty authentic location. Some of the best hiking in Jasper is there. One thing to keep in mind is that in Jasper, things can often be an hour or two away. It's a good idea to think of the park like a little province—it's that big. It's one of the largest parks in Canada. The drives are beautiful and peaceful though. If you want to see bears, one of the best things you can do is drive up to Maligne Lake. It's a valley so bears and other wildlife gather at the valley bottom.


It really is in the wild. I think some people don't realize how wild it can be until they see these rugged trails. It's pure wilderness which makes for a memorable experience.
Right at the Athabasca Falls Hostel, I've got a cute little hike that's out the back door from the kitchen. It's a 1.5-kilometre hike back into the forest up to the view point. Some like to do that in the morning or evening. Then, the falls are an easy 10 minutes from here too and it's fun to explore that area and walk along the river. From the hostel, there's also two world-class hiking trails. It can be a long day. One is the Fryatt Valley Trail which is a pretty serious 22-kilometre hike up into an alpine valley with three campsites along the trail. Up in the alpine valley, there's a little hut there too which a person could stay at. The other one could be a long day hike which goes out to Geraldine Lake. People often hike in, camp for a night, and hike out. These two hikes are forest hikes with views of the surrounding peaks. They don't take you up to peaks. The Geraldine route takes you up into a valley. It's at a substantial elevation and you can see peaks towering around you. What's unique about that is that it's quite a lonely, quiet place. The wind is cooler, you can't see anything except the lakes and granite walls on these peaks around you.
A little farther away, there's the Skyline Trail and that's Jasper's most famous hike and can be anywhere from one to five days on that trail. That takes you up to ridges at a substantial elevation with 360-degree views of the surrounding landscape.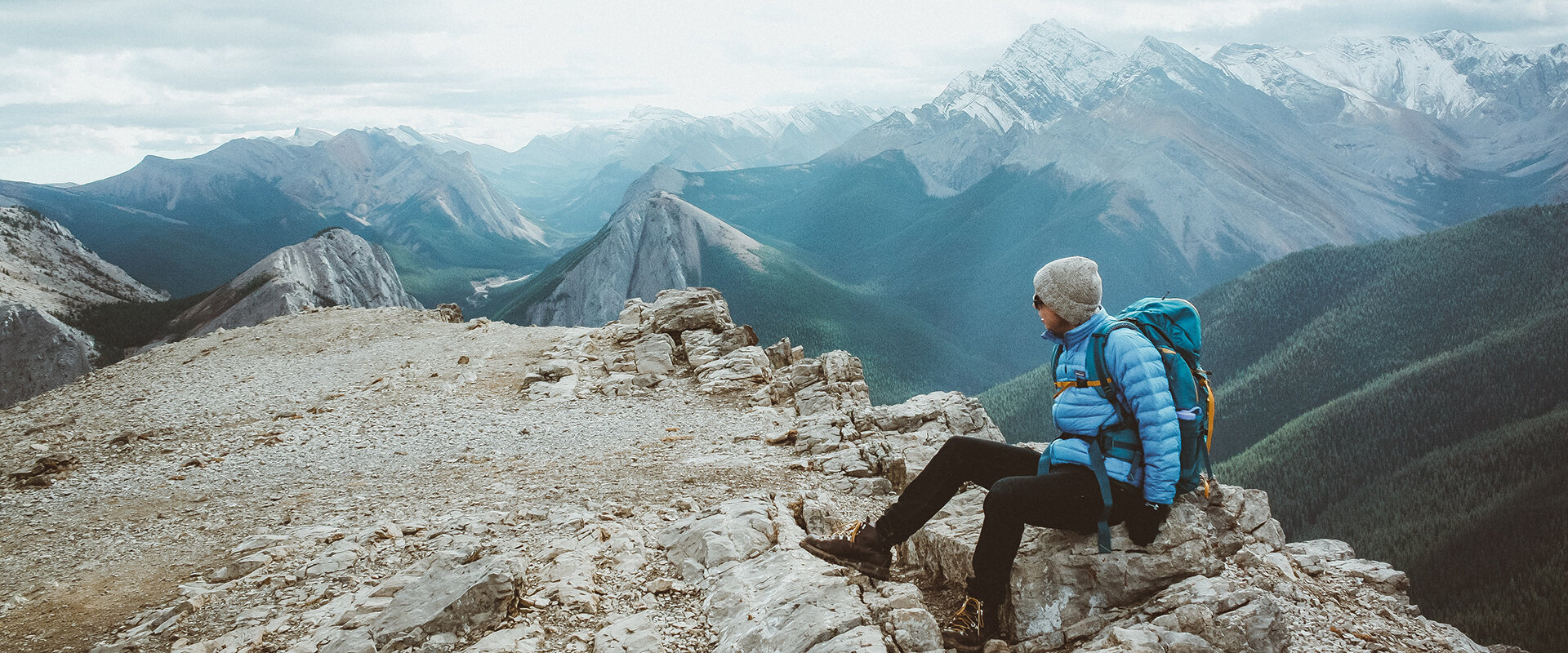 S: Sold! Let's chat about the climate in this part of Canada so foreign travellers can know what to expect.
J: Jasper is cold. Even on the hottest days in July and August, it's 30 or 35 degrees celsius in the day and then at night it drops down to 10. It gets cool. There's that pleasant feeling of wearing a T-shirt at 11p.m. at night but here it gets cold. There's definitely a coolness to it.

S: What final thoughts do you have for the traveller who is thinking of coming to HI Athabasca?
J: It's a different world. It really is away from everything. With the wilderness hostels, I can promise you that everyone is really into being out here. Everyone is cordial and polite to each other. We can easily host a family as well as a group of backpackers who keep to themselves. The larger network is cordial, respectful, and serious about being in the wilderness. It's a pretty nice vibe!
. . .
HI has ten rustic wilderness hostels tucked among the Rocky Mountains in Alberta and BC – and we're on the lookout for wilderness managers. If you're dreaming of a true Canadian wilderness experience, it might just be everything you're looking for.
You may also like to read