5 winter escape ideas waiting for you at hostels in Canada
Feeling totally done with winter yet? That usually happens right around this time of year, but there's a cure for those winter blahs: getting out and enjoying it. Bundle up, book an escape and go enjoy the best of winter in Canada with our special offers and packages across the country.
1. Hit the slopes and save
Ah, the classic winter getaway—load up the car with some friends, jam it full of ski gear and head to the hills. Some of Canada's biggest ski resorts also come with hefty accommodation costs, but not when you pick a ski town with a hostel. Take advantage of Ski & Stay deals at HI Banff Alpine Centre and HI Lake Louise Alpine Centre, and get access to some of the best skiing in the country. Travelling with a few friends? Book out a whole dorm to yourselves.
Up the Icefields Parkway in Jasper, the brand new HI Jasper is enjoying its first winter season in town and is offering a bunch of special deals for skiers. The 3 for 2 package gets you three nights and three lift tickets for the price of two. Head up midweek for more savings on a midweek ski and stay package. Marmot Basin season's passholders and Escape cardholders can also save 30% any day of the week with the promo code MARMOT.
Vancouverites may want to head up the Sea to Sky Highway with YVR Skylynx to Whistler, and save a bit of cash by staying at HI Whistler with easy bus access to the hill. 
You can also stay slopeside at RED Mountain in Rossland, BC at the new HI RED Mountain, Nowhere Special hostel. Or head a little farther east with some buddies and take advantage of the Deep, Cheap, Sleep Package at HI Fernie, Raging Elk Hostel.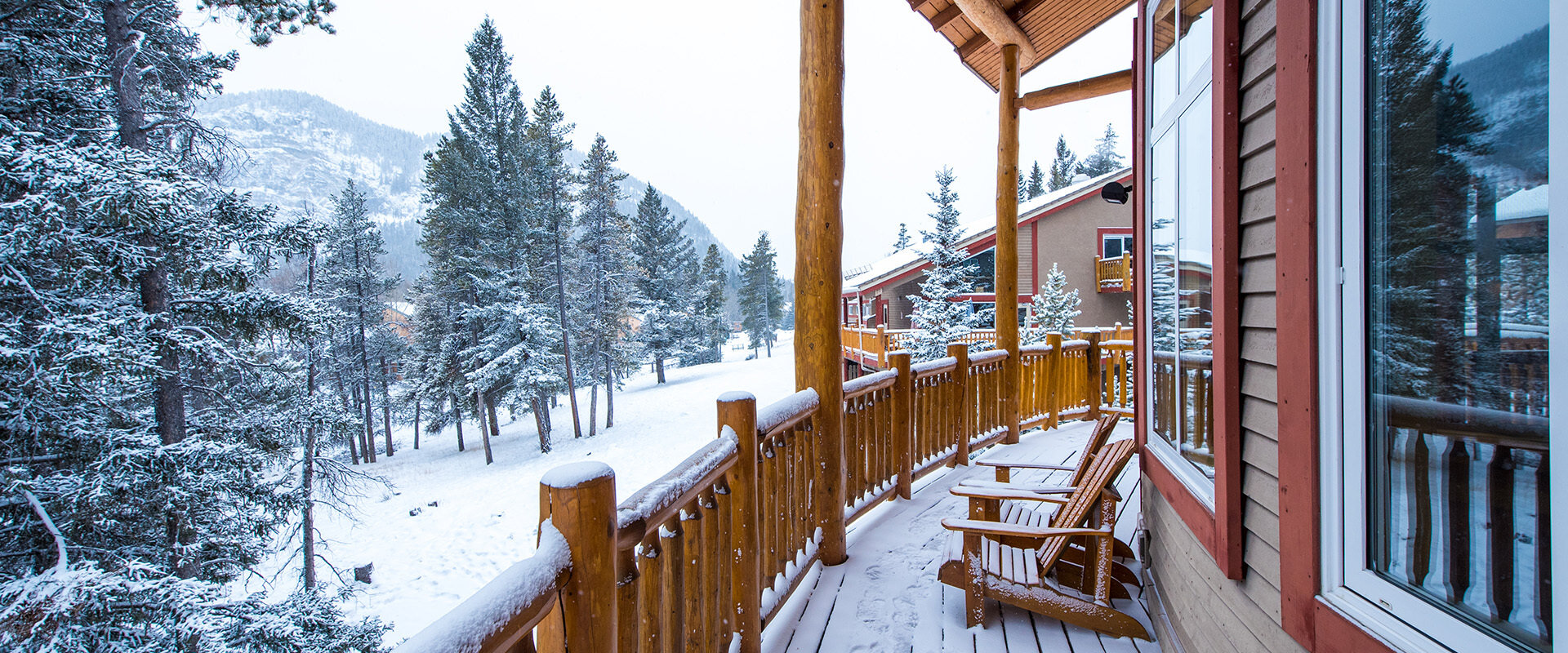 2. Go see another side of Canada's finest cities
Skiing isn't really your thing? Well, we think wintertime is a great time to explore a new city. Not only does the off-season bring all-round lower prices, but there are fewer tourists and some incredible wintery experiences to be had. 
Winter is an amazing time to see a totally different side of Calgary and Edmonton. In Calgary, go ice skating or tubing, check out some museums (HI members save $8 on admission to the TELUS Spark Science Centre)  and admire the Peace Bridge on a cool, calm, wintery night. You'll save 30% on three-night stays at HI Calgary City Centre, or stay for a week for as little as $200.
Up in Edmonton, wander through the towering Ice Castles and capture some incredible Instagram snaps. Keep your eyes turned skyward on clear nights for an aurora borealis show, go cross-country skiing in the city's River Valley or spend a blustery day having some indoor fun at the West Edmonton Mall. And when you stay for seven nights at HI Edmonton, you get your 7th night free!
3. Choose your own adventure in the wilderness
Buuuut then again there's a whole lotta wilderness that looks oh so pretty in a blanket of snow. Right now, you can save 35% off our Wilderness Hostel Season's Pass and get unlimited stays at nine wilderness hostels in the Rockies until the end of May (because winter tends to linger in the mountains). These little rustic spots are ideal base camps for backcountry adventures and off-grid escapes. If you know your way around a propane stove and can manage life without wifi, these are incredible places to get a blast of the best parts of winter.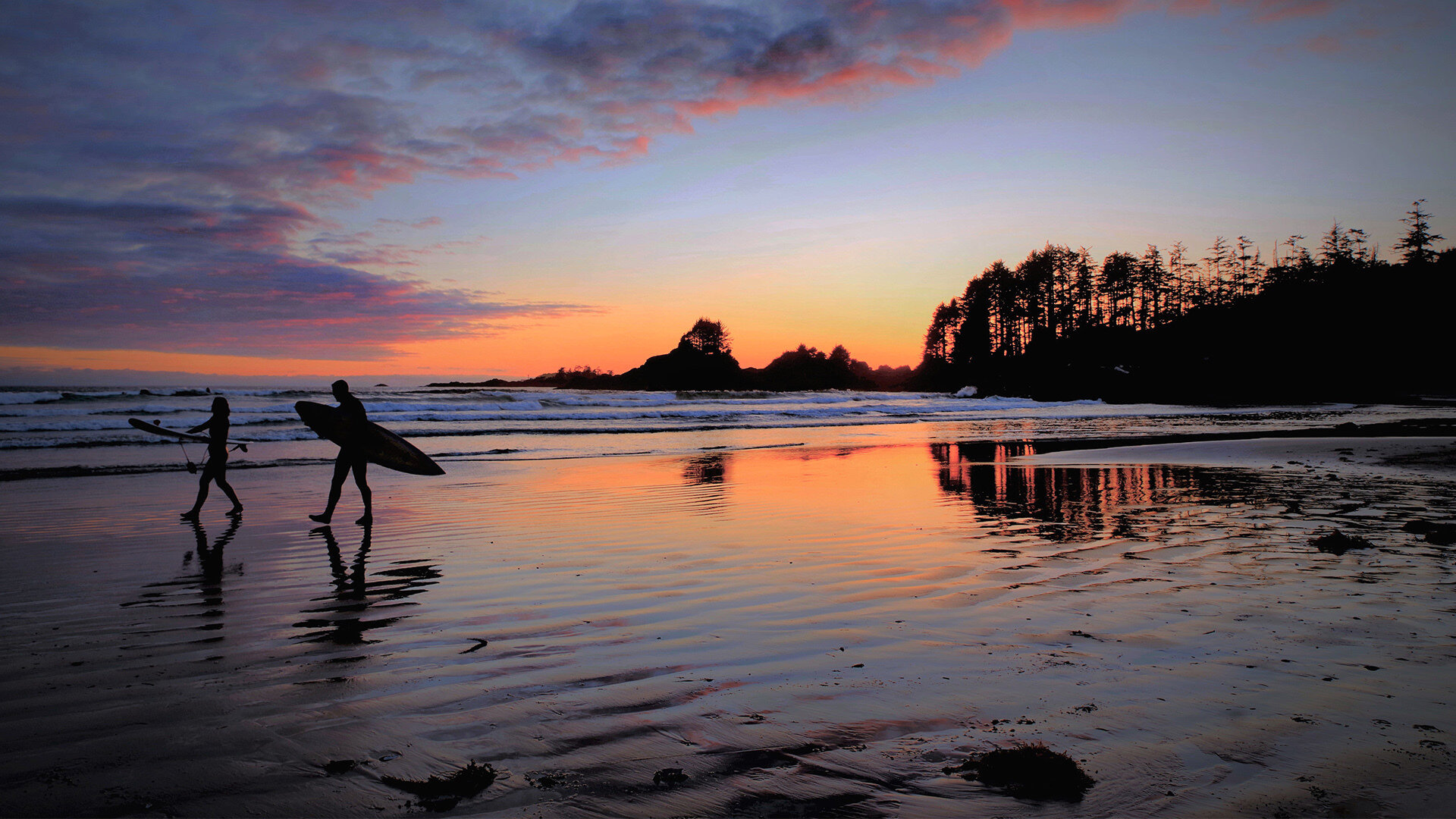 5. Get an early-bird dose of spring
And if you're just totally over winter completely, head to the promised land, I mean the West Coast, where winter is a bit of a myth and spring is already underway with flowers in bloom. Catch cherry blossom season in Vancouver, head over to Vancouver Island to see flowery Victoria start to bloom or go surfing in Tofino.
Check out all our winter packages and our favourite winter destinations at hihostels.ca/winter. And as always, get the best rates with no fees and no deposits right here.
You may also like to read