The best hostel private rooms in Canada
We all know that hostels are known for meeting strangers and spending the night with them, so to speak. Dorms are what the concept of hostelling was built on, but most hostels offer up private rooms (and then some) for travellers looking for a little more privacy or just some alone time. Plus, this past year we've made it super easy to book a whole dorm to yourself at many hostels as we've mastered the art of keeping our distance. We've got such a wide variety of private room options, we can't just describe them in a few sentences. From a private boat on land to hotel-style private rooms, check out the private room options at our hostels across Canada and find somewhere awesome to rest your head during your next trip.
Cabooses, boats, yurts and cabins — yup, at a hostel
There are no cookie-cutter hostels. Each one is a little bit different from the next and that means you can be in for some really awesome surprises when it comes to weird and wonderful places to lay your head. Cabins in Banff National Park normally go for tourist-town rates but HI Banff Alpine Centre's two private cabins start at under $200/night this summer, but they're a popular option so you'll want to snag one soon. These cabins sleep up to four in two queen beds and have a private bathroom and a sitting area with a TV and a fireplace. As guests of the hostel, you'll still get to use the shared facilities like the two kitchens inside the main buildings next door.
Ever slept in a caboose? HI Shuswap is made up of three retired CN Rail cabooses and you can book one out for yourself this summer. Inside you'll find a lot of the original fixtures, including a seat with a view in the cupola -- the observation tower the engineers used to use to make sure the train didn't separate en route. It's the perfect spot for a morning coffee (made in your caboose's kitchenette) before grabbing some free hostel pancakes and heading down to the dock for a dip or a paddle on Shuswap Lake.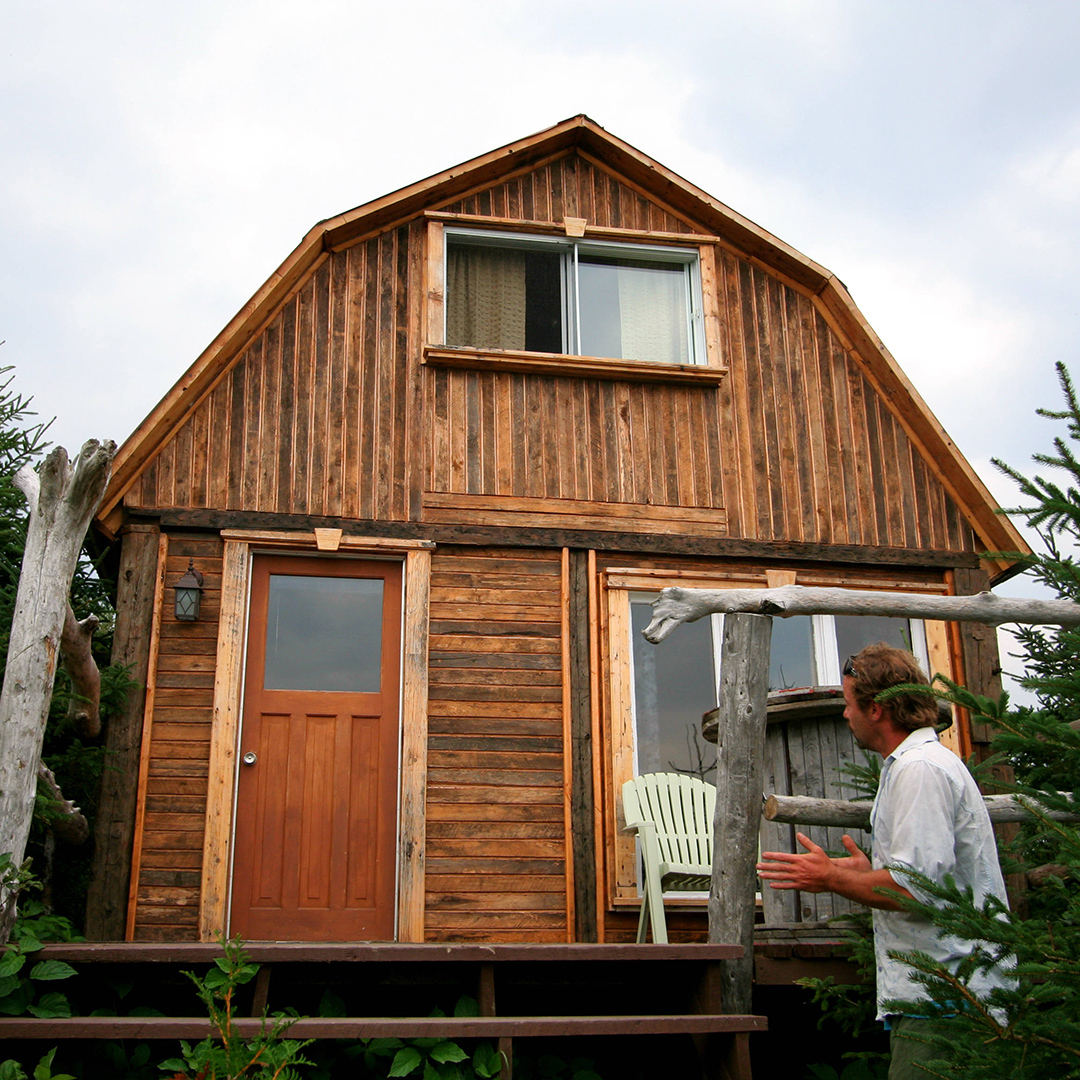 La Grange, a private cabin at HI L'Anse-au-Griffon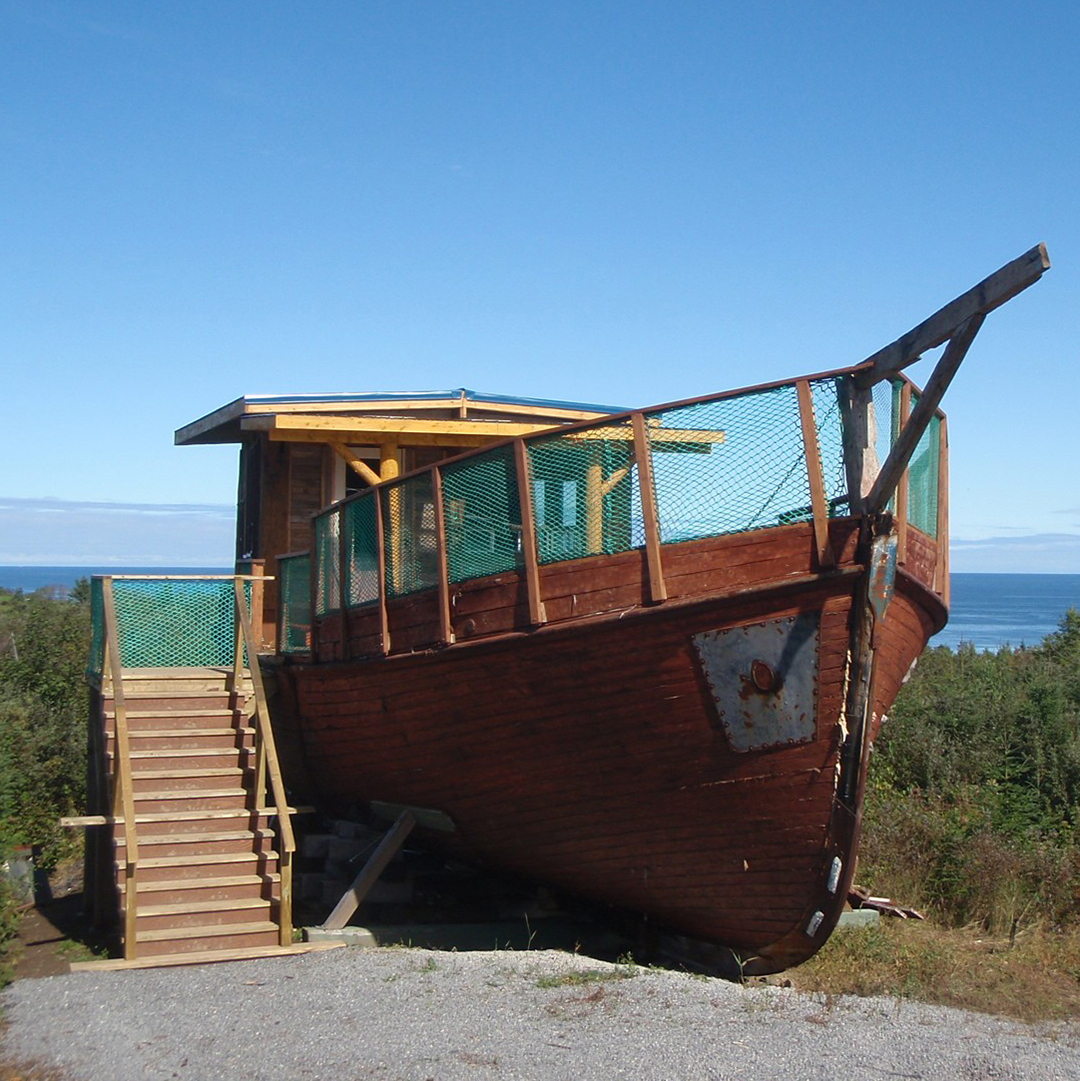 Le Griffon, an old fishing boat where you can sleep at HI L'Anse-au-Griffon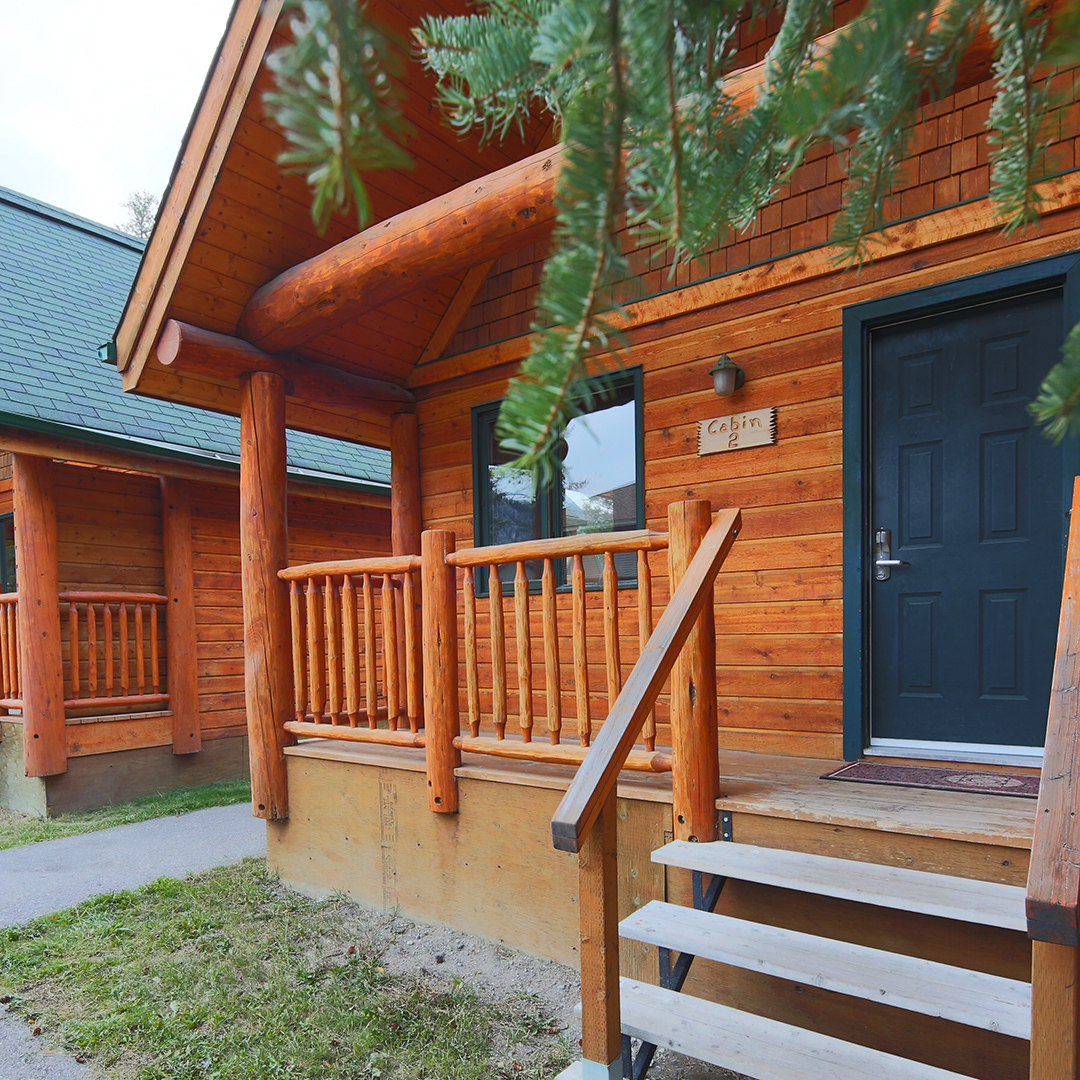 Private Cabins at HI Banff Alpine Centre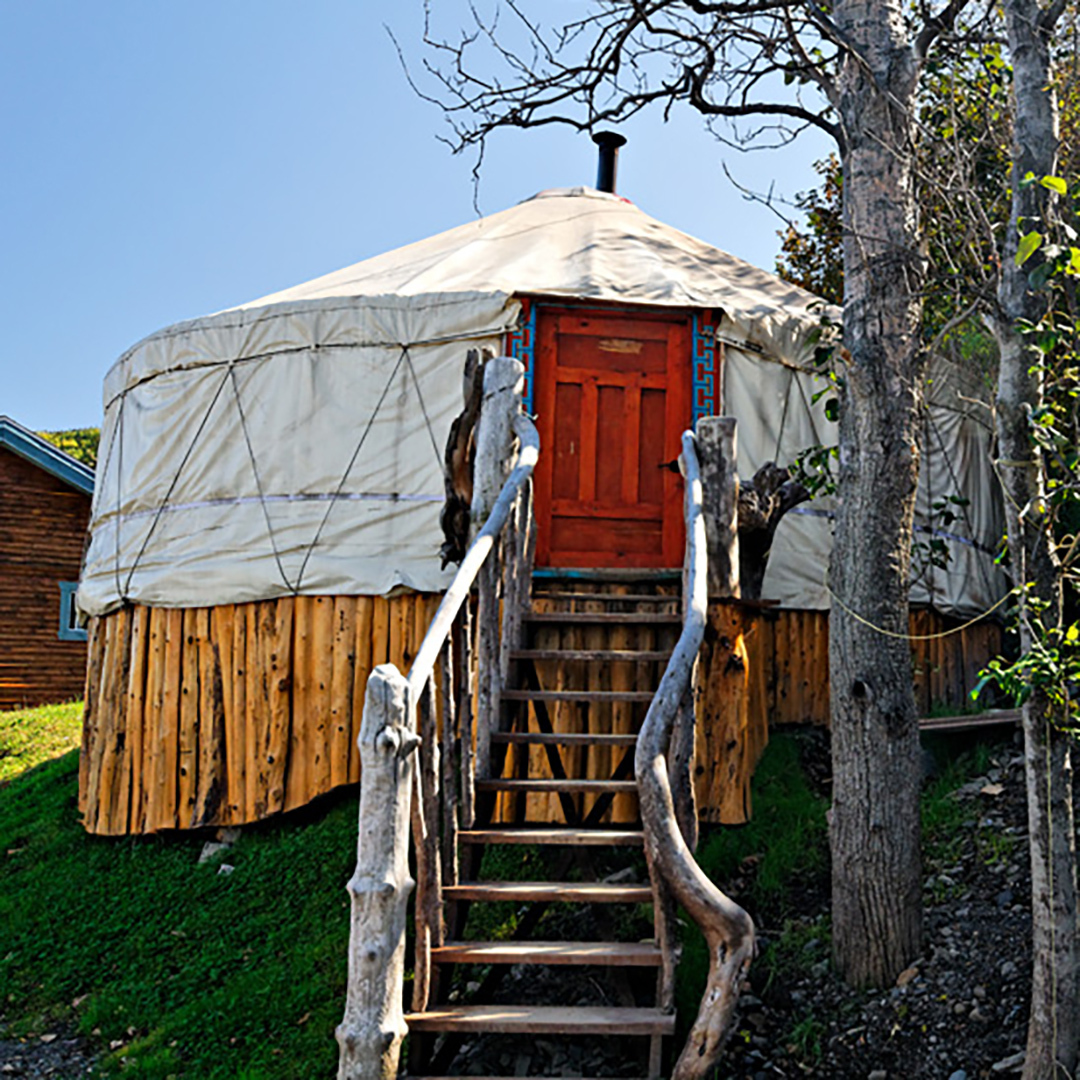 Yurt at HI Sainte-Anne-des-Monts, Sea Shack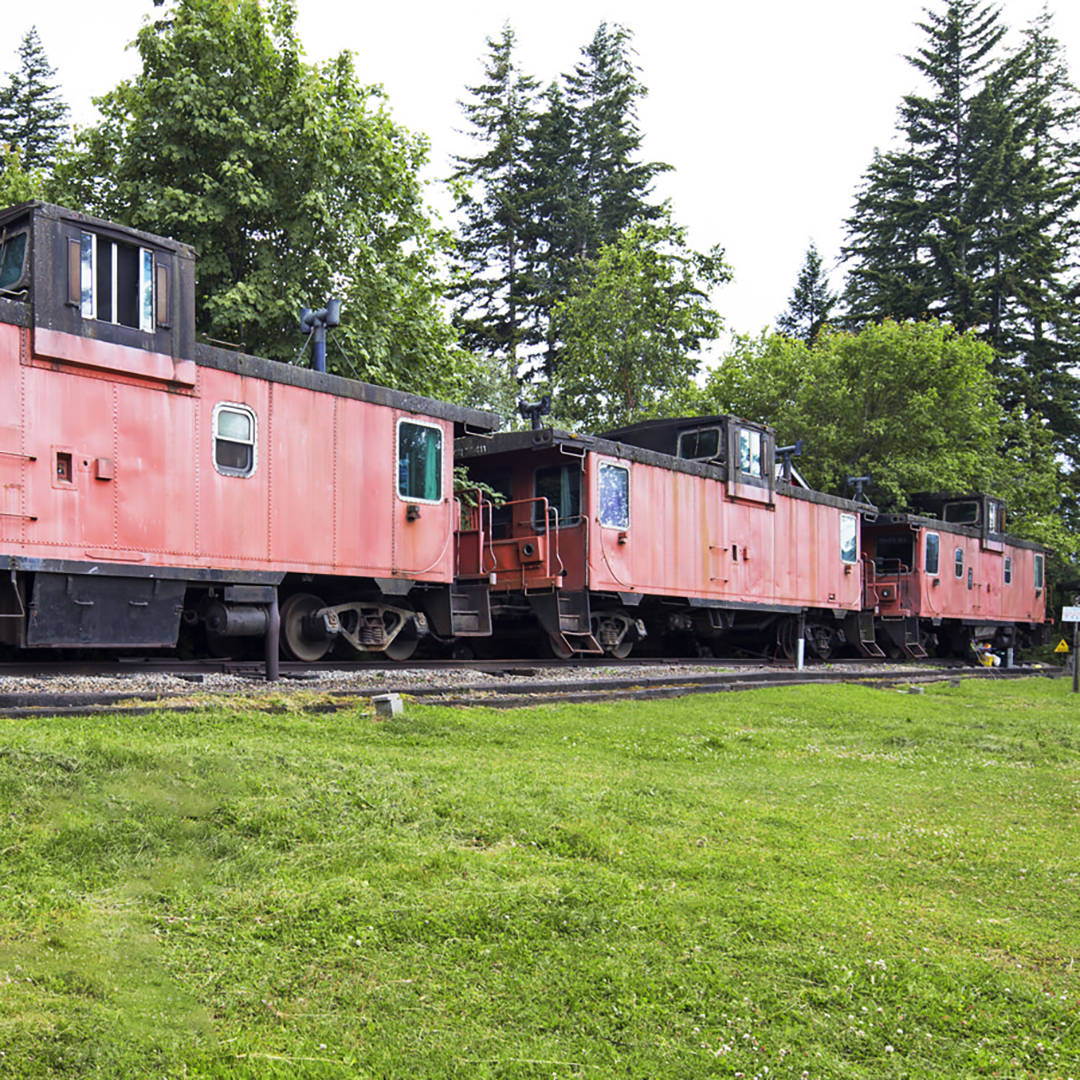 Sleep in one of these three cabooses at HI Shuswap Lake
Private dorms
We all know that dorms are the bread and butter of the hostel world. In response to the pandemic, most dorms have been converted into a private dorm option, which offers up a place to stay that is still cheaper than most hotels but also offers you a bit of extra privacy in these weird times. These private dorms are still on offer this summer and many of them give you a bit more flexibility than a hotel room, especially if you're travelling with a few friends or your family.
At our newest hostels Whistler and Jasper, dorms max out at four beds, and they're designed in a way so each bathroom is only shared by two rooms. So if you're a small group you can book two private rooms and get your own bathroom. Once you book, it's a good idea to give the hostel a shout directly to let them know you'd like your rooms together.
If you're visiting Lake Louise and like a treehouse feel to your sleeping arrangements, book one of the loft rooms, which sleep 4 or 5 in a few different configurations. Each room has a loft with ladder-access so they're great for families with big kids or groups of friends who feel like big kids. Each of these rooms shares a bathroom with just one other room.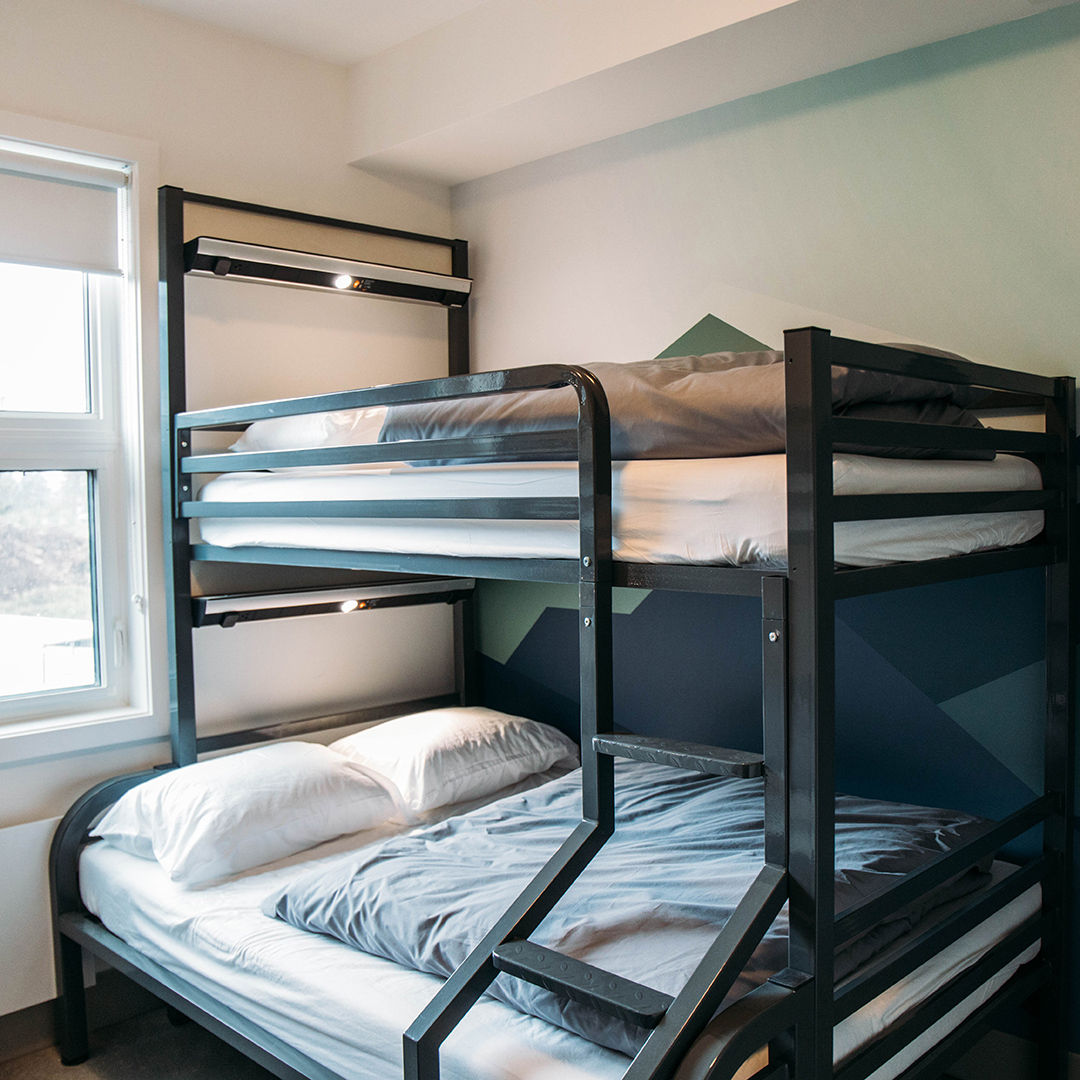 Private Dorms at HI Jasper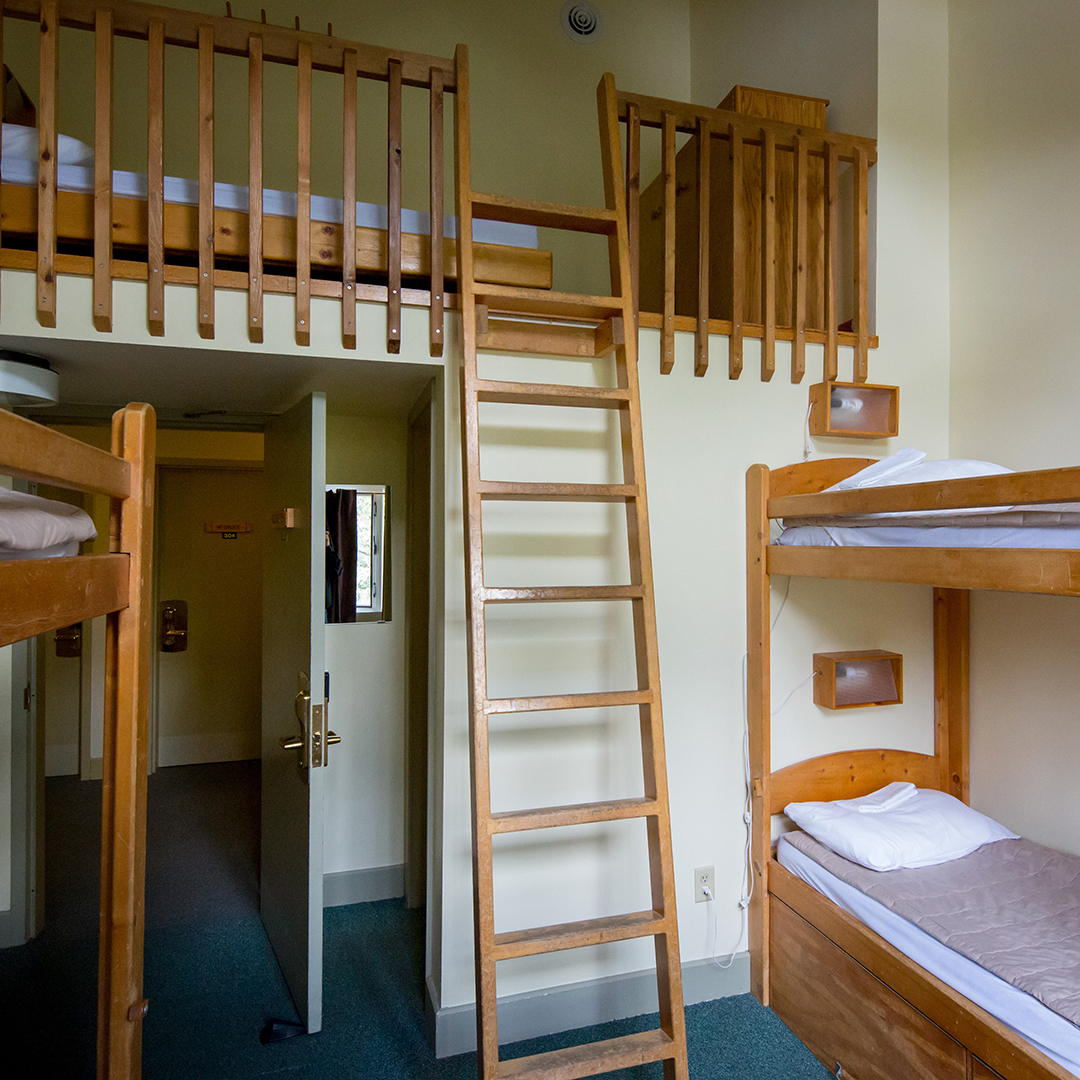 Private Dorm with a loft at HI Lake Louise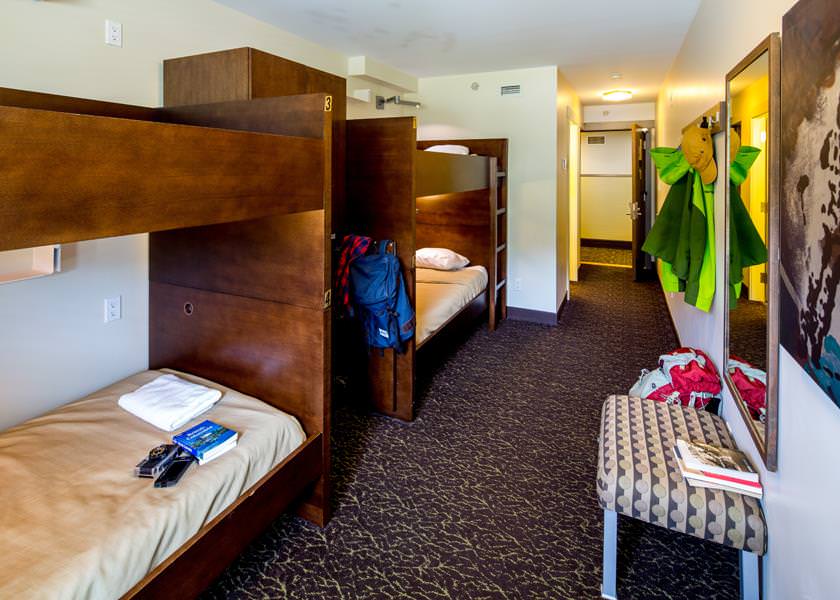 HI Whistler
The sweetest suites
So we've got wild and wonderful self-contained units, private dorms all over the place and now we've got to tell you about our suites. These are more than a private room but still within the hostel and close to all the rest of the amenities. You'll get your own private bathroom and your own kitchen or kitchenette.
At HI Vancouver Jericho Beach, a hop and a skip from the ocean, you can take over the two-bedroom Sergeant's Suite. Two two sleeping rooms each have a queen bed and a set of bunks, sleeping four people each. They're connected to a private kitchen with everything you need to self-cater plus your own private bathroom.
Into BC's interior, HI Nelson, Dancing Bear Inn offers up the cutest little Bearhaus, a self-contained apartment with mid-century stylings. There's room for four in a queen bed and a set of bunks and you'll get a kitchen, living/dining area and your own private garden entrance.
In the Rockies, just off the Icefields Parkway, you'll find our wilderness hostels—simple, rustic hostels in some amazingly remote places. At HI Mosquito Creek Wilderness Hostel north of Lake Louise, you can book the family cabin which includes two sleeping rooms and a small kitchen with all you need. The hostel doesn't have running water or indoor toilets, but it's got incredible access to Banff National Park.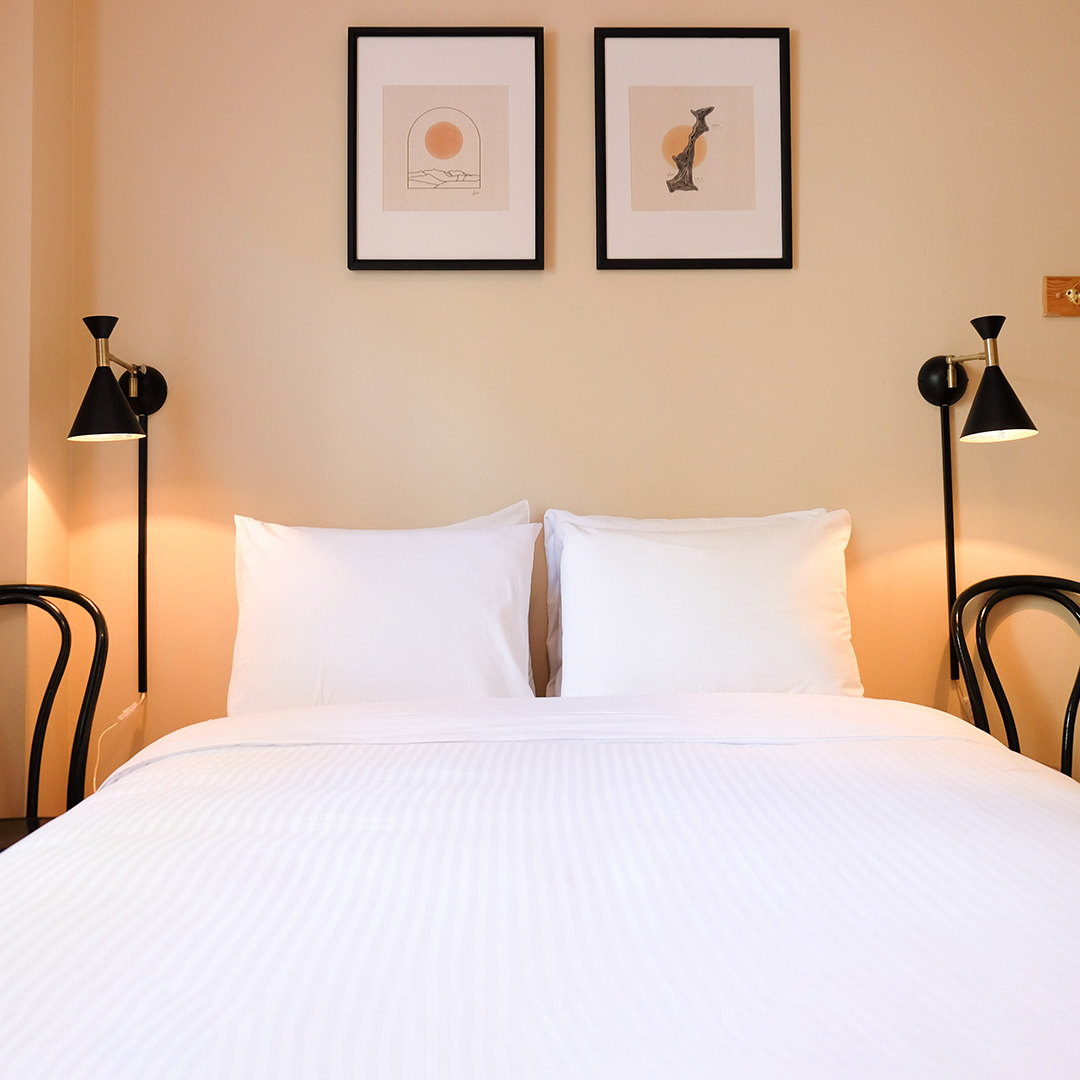 Bearhaus at HI Nelson, Dancing Bear Inn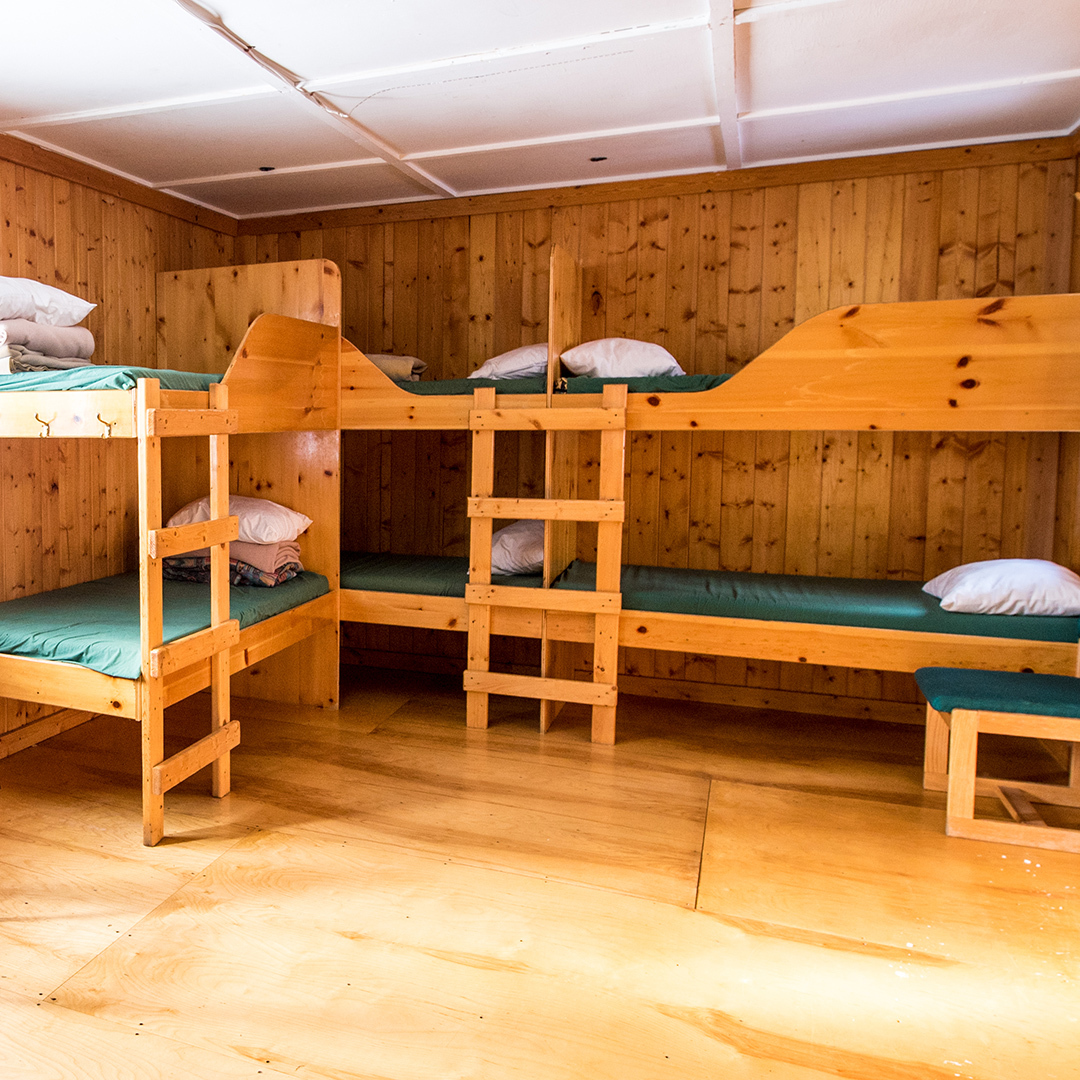 Family Cabin, HI Mosquito Creek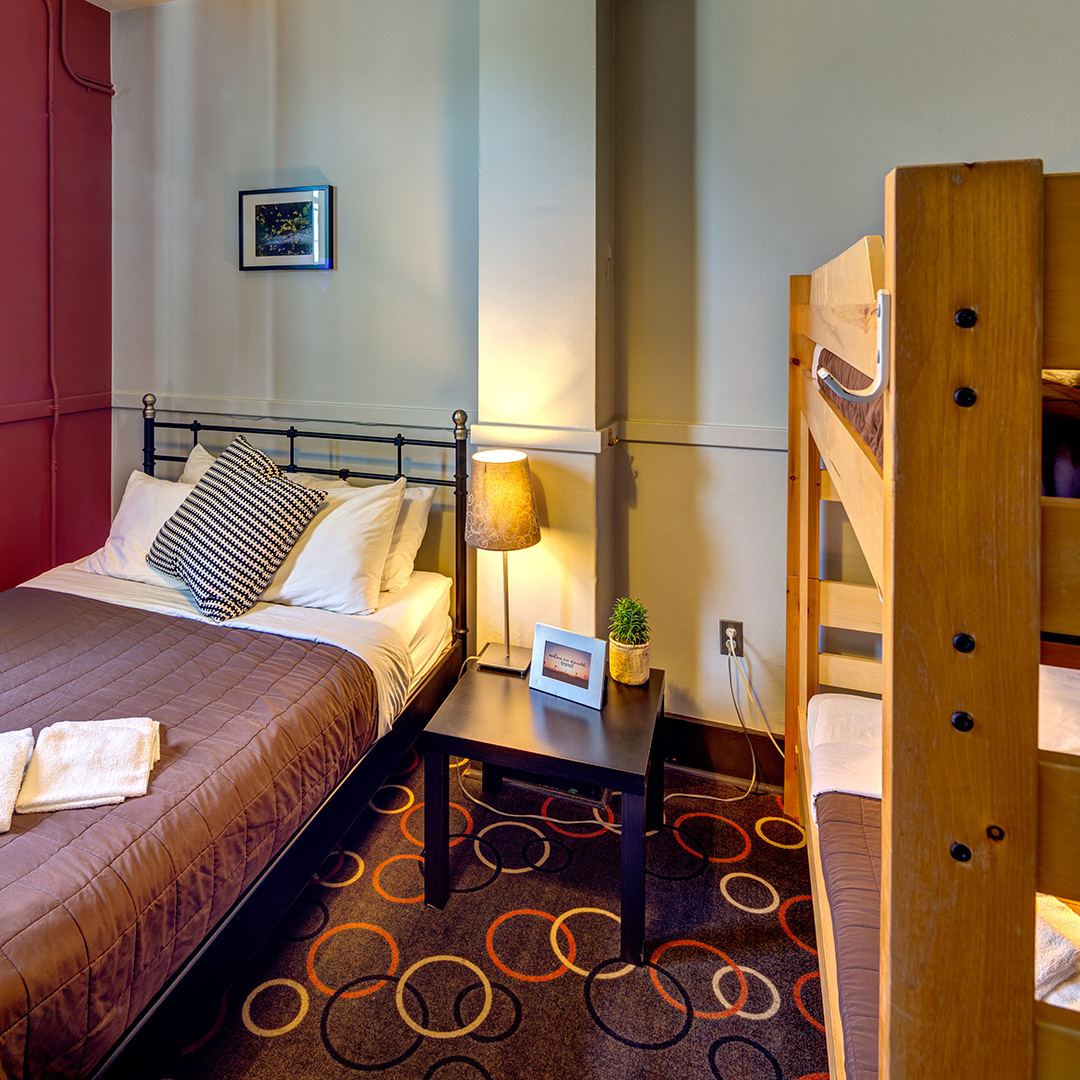 Two-bedroom Sergeant's Suite at HI Vancouver Jericho Beach
Private rooms for two
Private rooms are becoming just as much a staple of hostels as dorms and there are some really special gems to check out in the HI Canada network.
You'll find spacious private ensuite rooms at HI Quebec in quaint Old Quebec, housed inside a heritage building with large windows that peer out over the narrow street, just a short walk from the cafés and shops on the main drag. In the Charlevoix region, HI La Malbaie also offers private rooms for two or four people, with private bathrooms and above all, with a beautiful view of the sea.

Private rooms make up 49% of the rooms at the new HI Jasper, which opened in 2019. These rooms have just what you need for a budget private stay for two in the mountains: a double bed, a private ensuite washroom, a smart TV and access to the shared kitchen and lobby café for fueling up.
It's a similar situation at HI Whistler where all the corner rooms are private doubles with mountain views, a comfy bed, a TV and your own bathroom. Hop out to enjoy your DIY meal on the hostel deck outside the shared kitchen or grab some snacks and a beer at the café downstairs.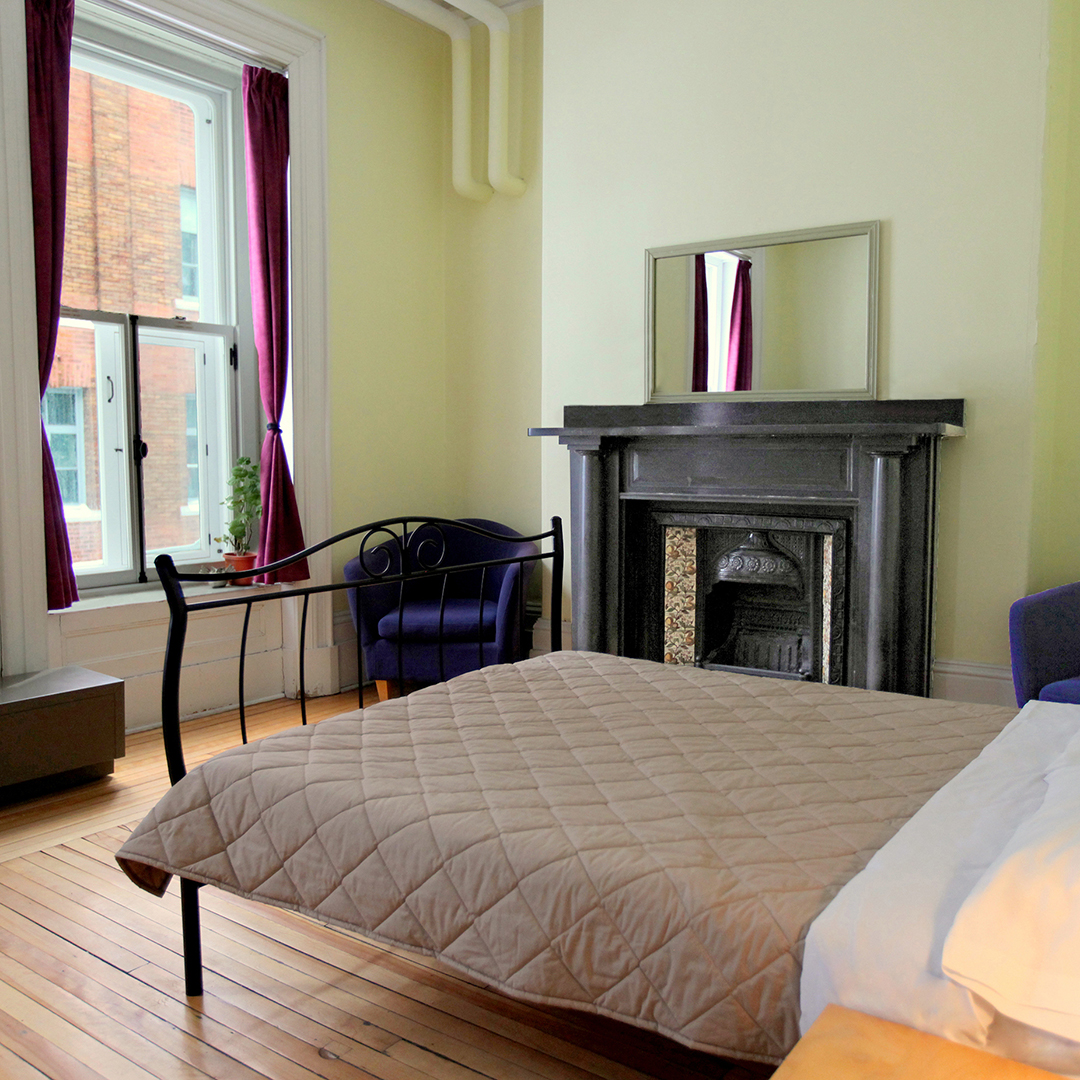 Private room at HI Quebec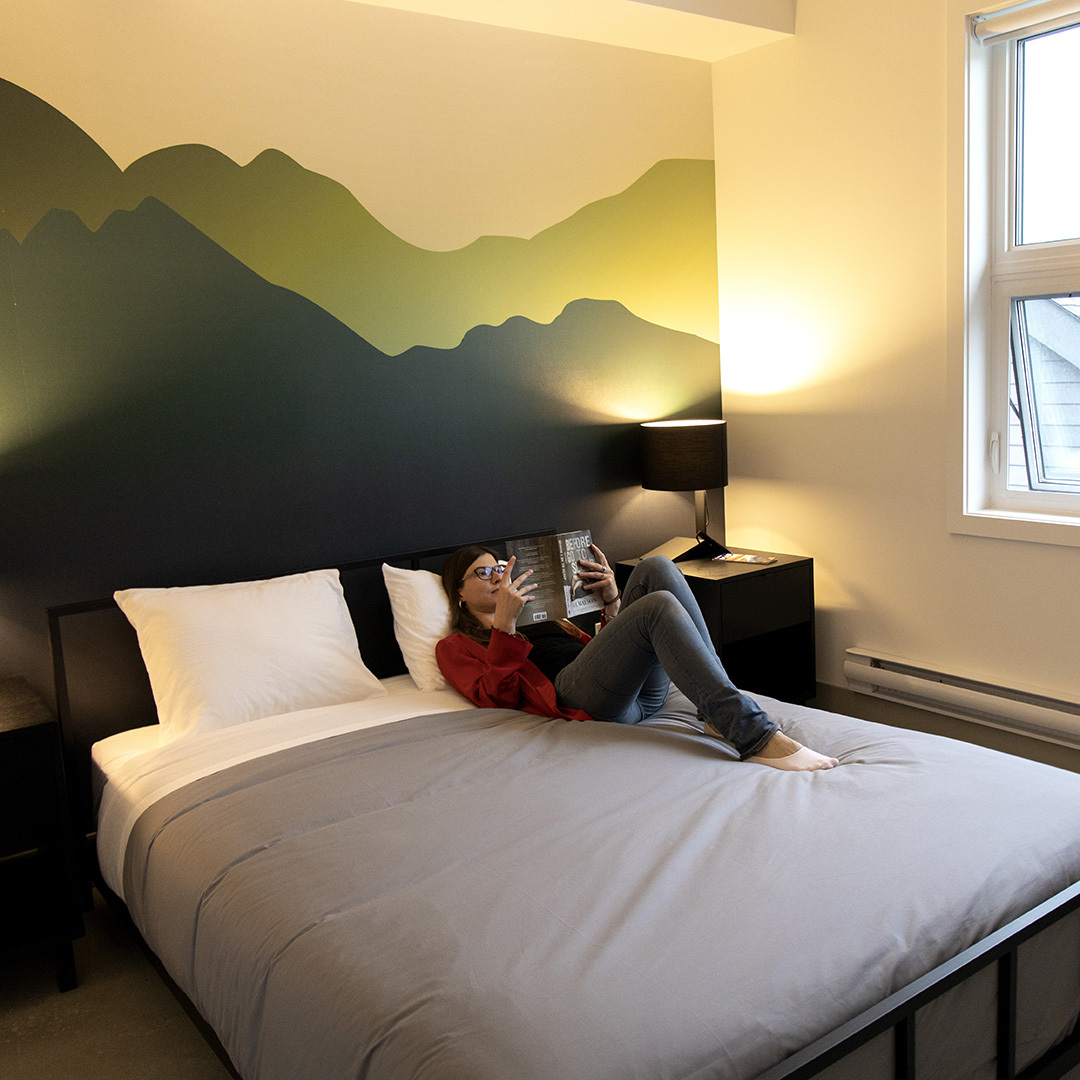 Private Room at HI Jasper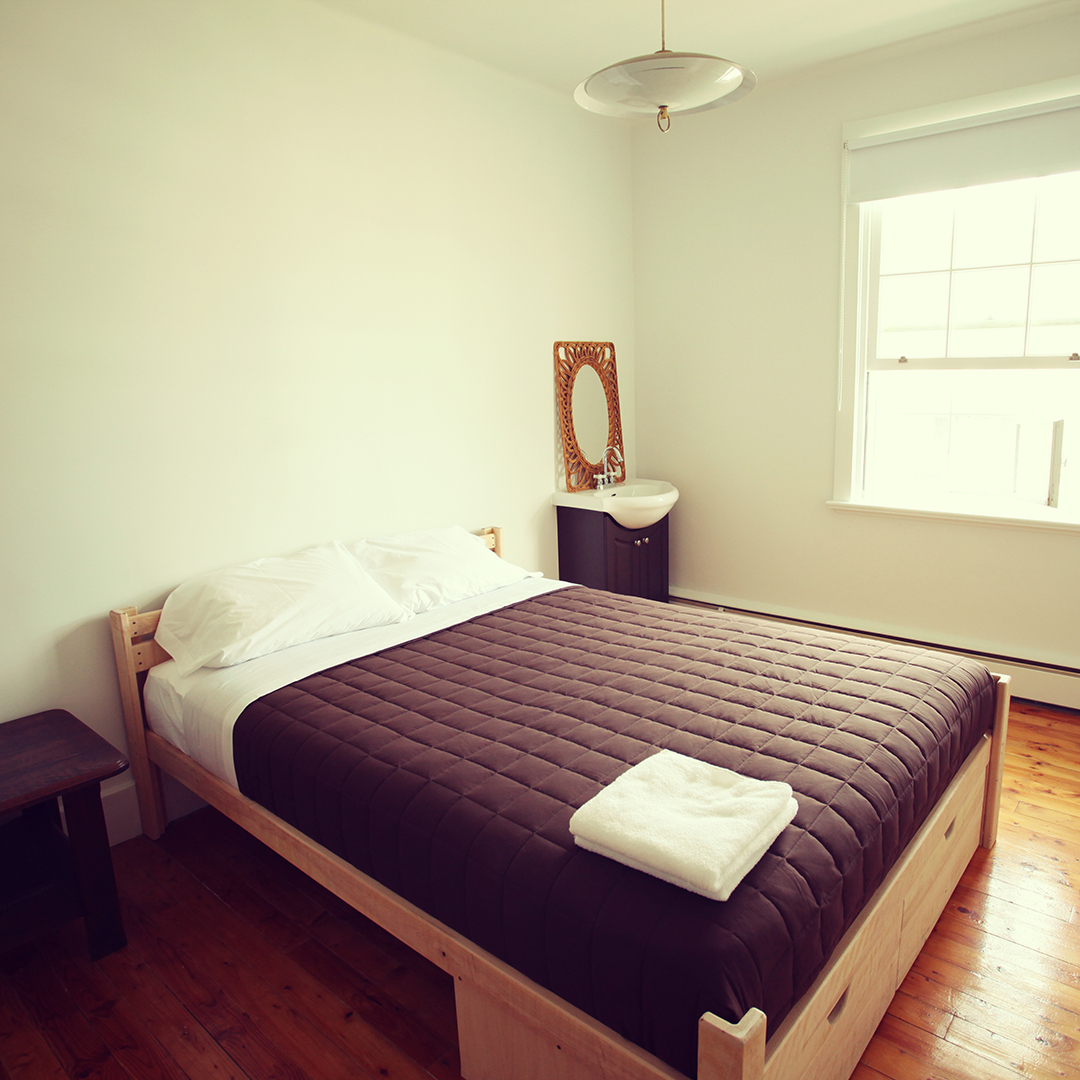 Private Room at HI La Malbaie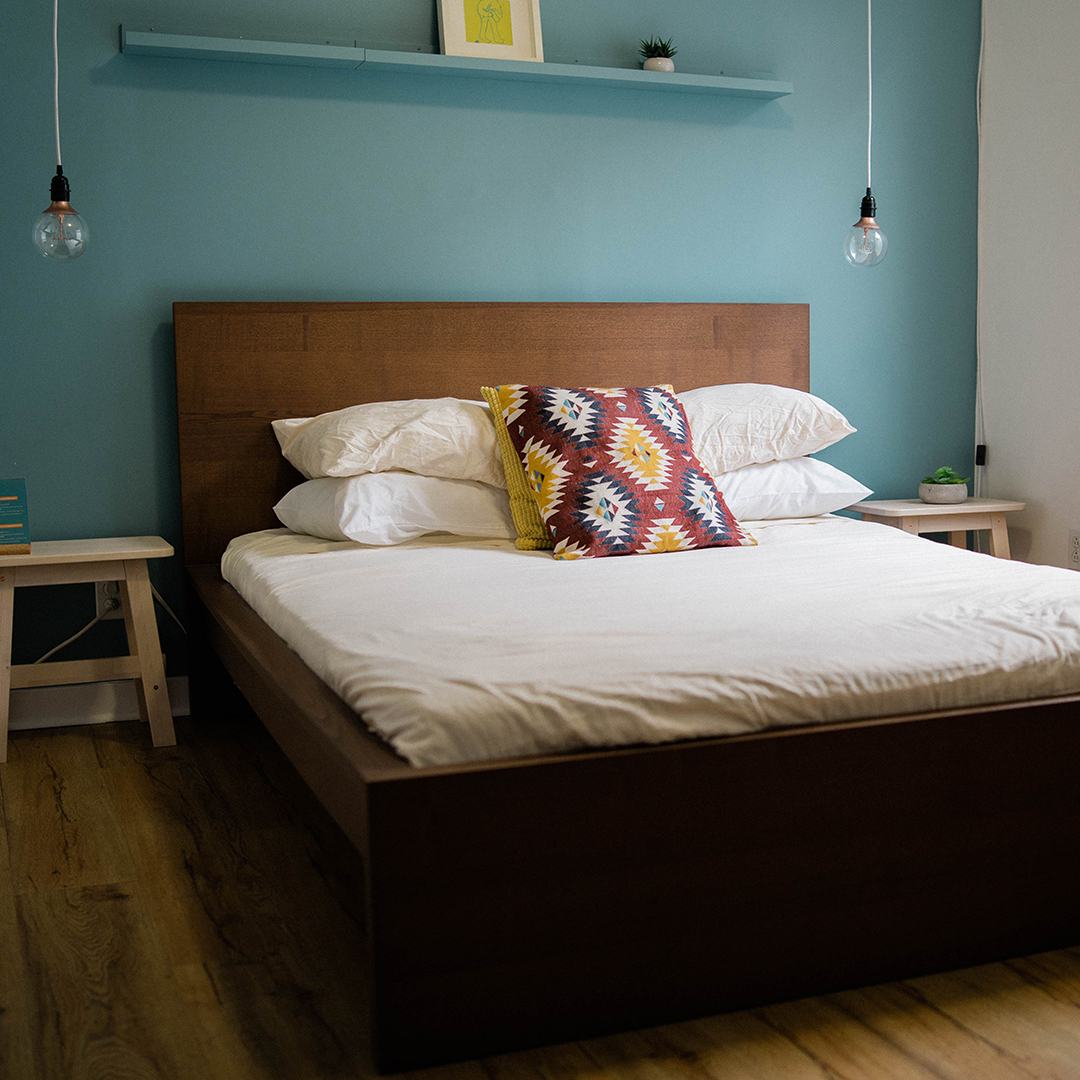 Private Room at HI Montreal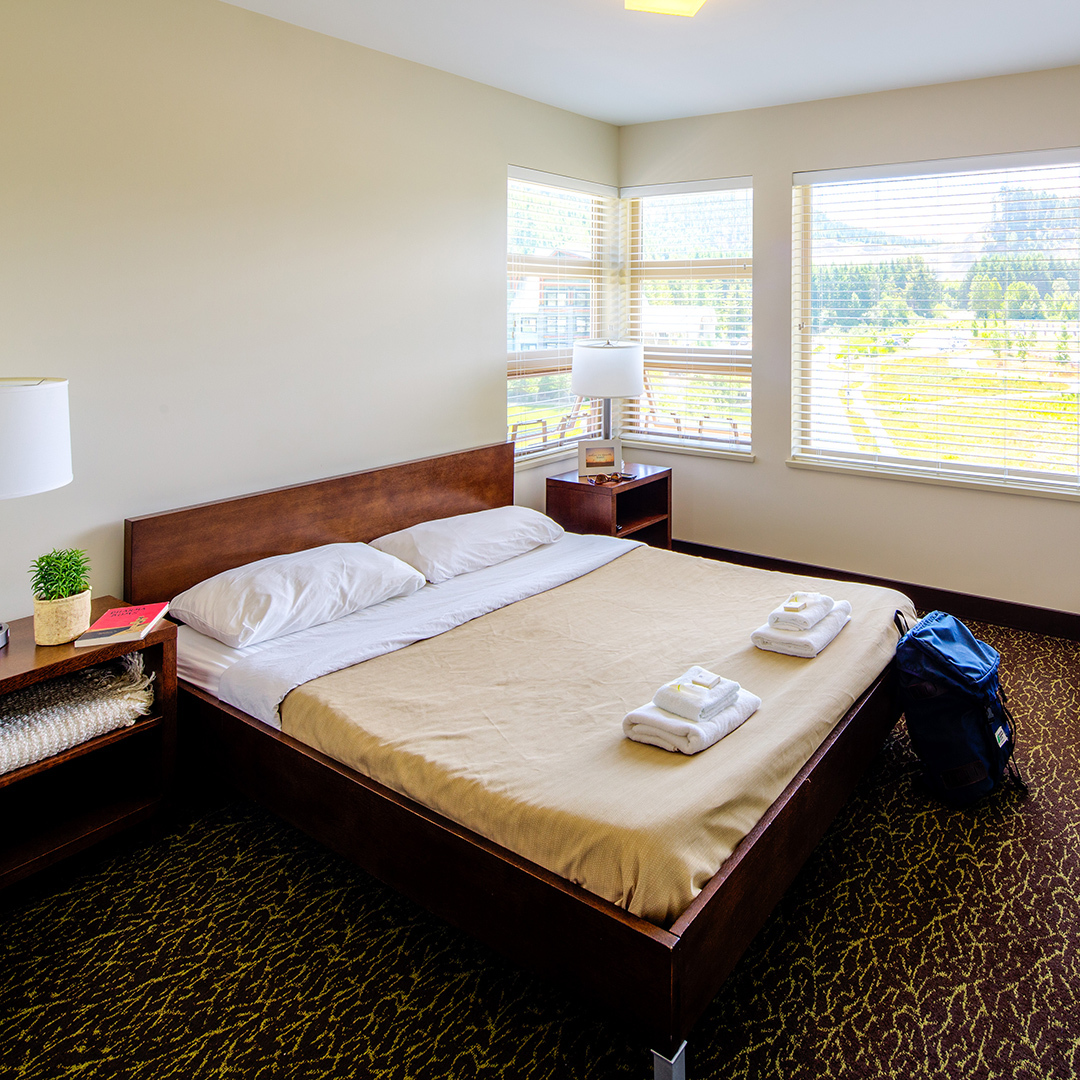 Private Room at HI Whistler
Rent-a-hostel
You can go beyond just your own private space and get your own private hostel, if that's what you're into. You can rent an entire wilderness hostel in the Rockies in Alberta. They vary in size but you can expect some simple sleeping digs for 6 to 40 (indoor gathering restrictions apply right now), a fully-equipped kitchen and your own campfire pit. Get to know the options and their amenities at hihostels.ca/rentahostel and then send over a reservation inquiry to see what's available.
You may also like to read