12 habits to master before your next trip
For the avid traveller, there's perhaps few better feelings than having a trip booked for the near future. Counting down the days until the travels begin can bring on a sense of excitement like no other. In the days and weeks before hopping on the train, bus or plane, the trip holds so much potential. Daydreams consist of all the possibilities the travels hold: sights yet to be seen, adventures waiting to be had, local cuisine to be tasted, crazy travel stories yet to be lived.

Of course, there's always the element of expectation versus reality. In the lead-up to the trip, we might be imagining only the best case scenarios and forgetting about things like tiredness, overwhelm, or feeling disoriented. That's why it can always be helpful to have a few habits or rituals in place in order to enhance the best parts of visits to foreign places. Below, 12 daily actions that'll make your next trip even more vibrant than you imagined.
Get up early
For the non early bird, this may not exactly be what you want to hear. But hear me out here. When you get up early on vacation, you're starting the day off strong and you're creating a larger window of time to experience what the destination has to offer. Rather than snoozing away some of the best hours of the day, you're perhaps halfway up a mountain, en route to a day trip location, or you've watched the sun rise while drinking your morning cappuccino. Plus, you still have the full day ahead of you for more adventures and exploration.
Do a photo or video project
A photo or video challenge can be a great way to live in the moment and keep your eyes open to the beauty around you. You may have taken note of the ample amounts of video compilations that grace social media feeds once the new year hits. Imagine doing your own version of those annual highlight reels but for your trip? Things like photo or video per day challenges help you be more mindful of the most prized moments of your travel as they unfold. Plus, you have a valuable souvenir of your trip and a project to bring out your creativity while you're away from home.
Commit to daily movement
Staying active during travel time means that you're in all likelihood keeping your energy levels up and your mind sharp. Hey, we're not talking about tortuous 5:30 a.m. sessions in the gym here. You choose a type of movement that you actually enjoy and that lends itself well to the type of travel you've opted for. That could mean a morning run along the beach, yoga in a breezy studio overlooking jungle trees, cycling through a historic old town, or hiking in the mountains. You choose!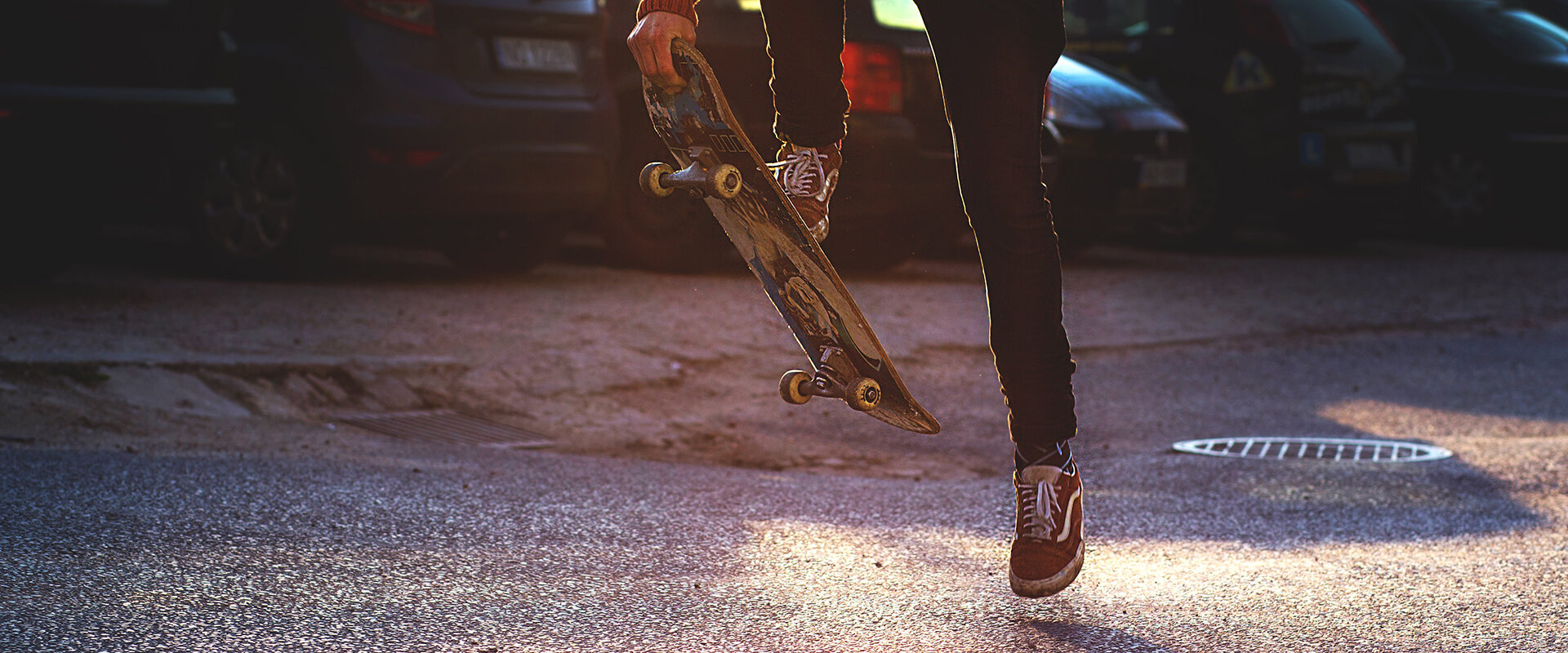 Journal in the morning
Carving out quiet time for reflection at the beginning of each day can help you get clear on what you want for that particular day, and for this trip in general. What has gone well? What hasn't? Putting pen to paper often reveals information that will be useful during this time. Travel can have a way of cluttering your mental space with all the logistics, planning, language barriers, and wanting not to skip out on once-in-a-lifetime experiences. Dedicating quiet moments away from that frenzy can be a daily ritual that adds necessary peace and tranquillity.
Learn a fact about the area
Getting the context of the place you're in means that you return home with a deeper understanding and respect for that spot. What knowledge would you gain if you committed to learning one fact per day about the area? That could be a word in the local language, a fact about the architecture, context about the history, or something about a locally made dish.
Turn off your phone
Phones and the constant bombardment of notifications (and the stress they bring) are likely part of the reason you needed a vacation in the first place. While travelling, one daily action that could make a world of difference for your mental health could be to turn off your phone for a portion of the day. Turning wi-fi off at night, switching to airplane mode for part of the afternoon, or committing to not checking your phone during lunches in the nearby plaza are all good ways to get some distance from your screens. Get that out of office message set up…
Read
Whether it's a novel, travel articles (*ahem!*), or an adventure memoir, even spending 20 minutes reading every day is a good daily ritual that instils some relaxation and downtime during a period of busy backpacking. Cozy up in a hostel common space or sprawl out on a sunny patio and immerse yourself in a page-turning story.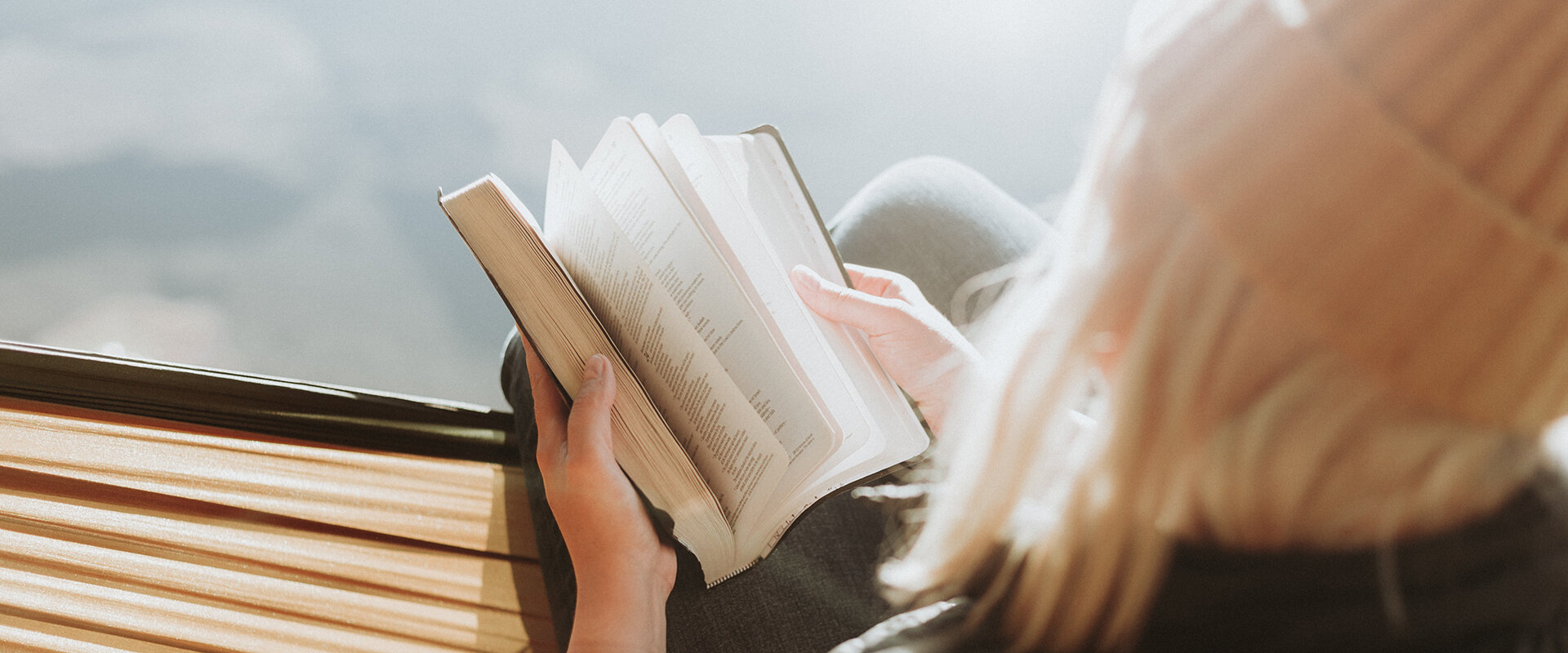 Priscilla du Preez
Get out of your comfort zone
Imagine the memories you'd make if you decided to say yes to things outside of your comfort zone. What might that look like in your case? Getting comfortable with being uncomfortable will probably open up a lot of doors. Isn't trying new things a big part of what travel is all about anyway? You probably won't be perfect at your first attempt at anything, true. However saying yes to the things that scare you is how you end up dancing tango in Argentina, swimming naked in Iceland, taking that solo motorcycle trip, or befriending other travellers in a hostel kitchen.
Do something off plan
There's a lot to be said for carefully-planned itineraries. How else are you going to make sure that you get to experience each of the adventures you've been dreaming of? That said, there's also a strong argument for spontaneity and doing things on a whim while travelling. Not having a strict plan enables you and your travel buddy to go with the flow… and oftentimes, you end up doing something better than you could have imagined. Make room to do things not according to plan and you may just happen upon Italy's best espresso, a brewery within walking distance from your hostel, or an unforgettable afternoon with a Chilean family who invited you to their backyard barbecue. Not being so strict means you actually get the opportunity to say to the random things that pop up.
Get off the beaten path
Just like being flexible with your schedule and itinerary invites incredible opportunities, the same goes for where you spend your time. Deciding to do one thing off the beaten path each day can be as easy as going for dinner away from the places with crowds and flashy menus. This is how you may end up finding a little hole-in-the-wall joint with the most delicious authentic foods you'll taste on the entire trip. Or, you might bump into a local willing to show you the best backcountry ski routes. You get the point.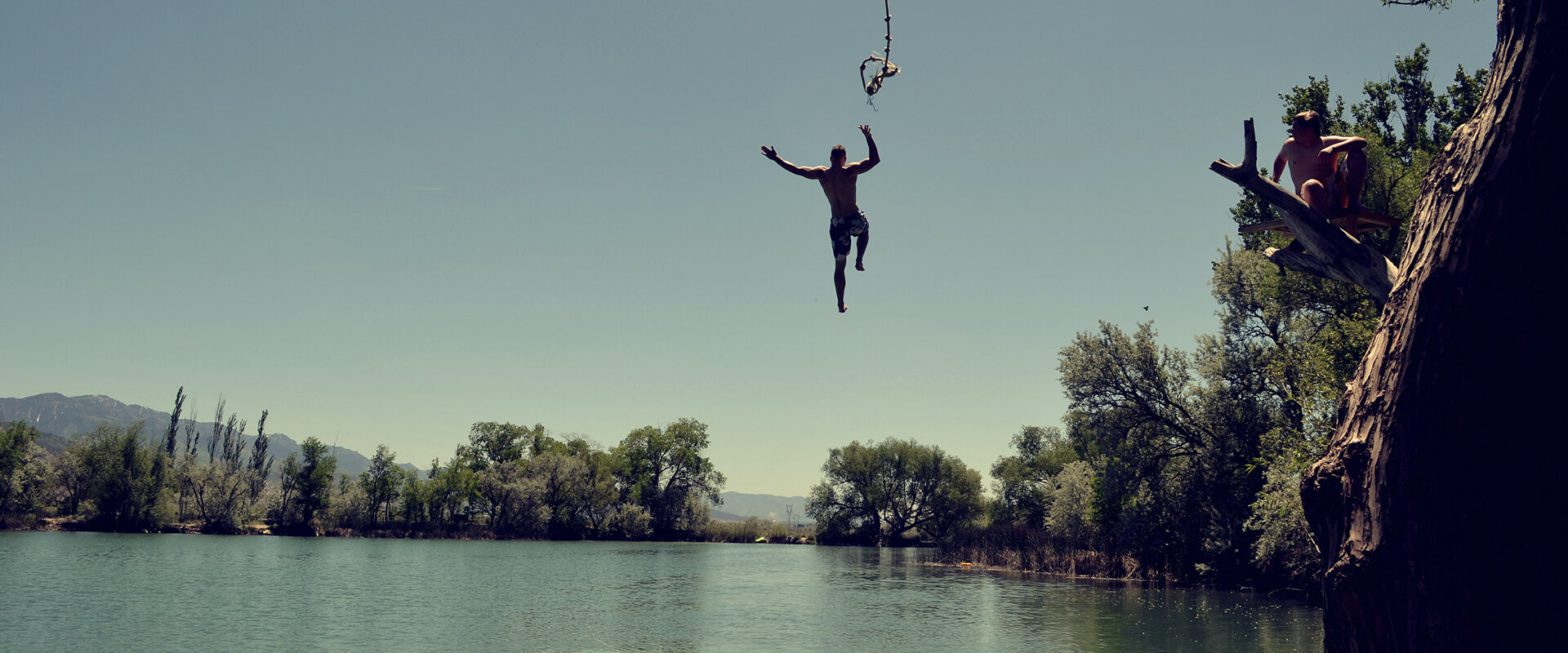 Spend time outdoors
The great outdoors provides energy, healing, endless opportunities for adventure (especially when visiting new places in Canada!), and is likely to boost your mood. Getting outside for at least part of each day during your trip—if even just for lunch al fresco—is almost too easy. Just do it. Enough said.
Try a new food or drink
Listen, restrictive diets have no place in your time spent travelling. Food is life. Food is a huge part of how we express ourselves and it plays a major role in how we experience other cultures. When visiting far-flung places, trying a new food or drink each day will give you a better understanding of local life. Visiting Quebec? Check out a local fromagerie. Camping under the stars in B.C.? Don't attend the campfire without eating at least one s'more. Don't go without wine in France or taco-less in Mexico or sushi-free in Japan. There are plenty of opportunities for adventurous eats throughout each day—don't let 'em go to waste!
You may also like to read