8 Canadian hostels within walking distance of a brewery
The taps of Canadian breweries are overflowing. At the end of 2018 there were almost 1,000 breweries across the country (995 to be exact), and as the search for local food and drink has become an essential part of experiencing a new place, sipping suds at the local brewery is now a must-do activity. We scoured Google Maps to find all the breweries that are more-or-less a 15-minute walk from hostels from Nanaimo to St. John's. So, if you're feeling crafty-beery, you can run, bike or stroll over to one of these breweries during your hostel stay.
HI St. John's, Newfoundland
Canada's most-easterly city is home to brightly-coloured houses, breathtaking ocean views and a burgeoning craft beer scene. Bannerman Brewing is housed in an old firehouse in downtown St. John's and doubles as a café serving up lattes and cod tacos. The HI St. John's on Gower Street is just around the corner from Bannerman Brewing, meaning beer is less than a two-minute walk from your bed.
HI Halifax, Nova Scotia
HI Halifax is within walking distance of not one, but three local breweries in Halifax! A seven-minute walk along Lower Water Street brings you to the Alexander Keith's Brewery, which isn't technically a craft brewery, but one of the oldest commercial breweries in the country and well worth a tour of its historic buildings (HI members get $2 off regular admission, too). At Garrison Brewing, next door to Halifax Seaport Market and eight minutes from the hostel, you can mix their famous Nut Brown and Raspberry Wheat Ales together for their off-menu Peanut Butter Jelly Time, or walk a few minutes more up Barrington Street to sample award-winning craft beer at 2 Crows Brewing.
HI Charlottetown, PEI
While HI Charlottetown Backpackers Inn is set in a house on a quiet street, it's in the middle of all the action of Prince Edward Island's historic capital city. After a day of exploring Province House and Confederation Centre for the Arts take the 18-minute stroll to Upstreet Craft Brewing for a flight of craft brews featuring taproom staples like Do Gooder APA or White Noize White IPA.
HI Quebec City, Quebec
Amongst the stone fortifications and centuries-old houses of Old Quebec, HI Quebec is a 20-minute scenic walk from two local breweries, both found in the trendy Saint-Roch neighbourhood. Korrigane, a dimly-lit brewpub serving up small-batch artisanal brews to locals and tourists alike, is a 19-minute walk away, while La Barberie, the province's first co-op microbrewery, is 15 minutes from the hostel. Hit up both these breweries on a guided Broue-Tour (HI members get $10 off).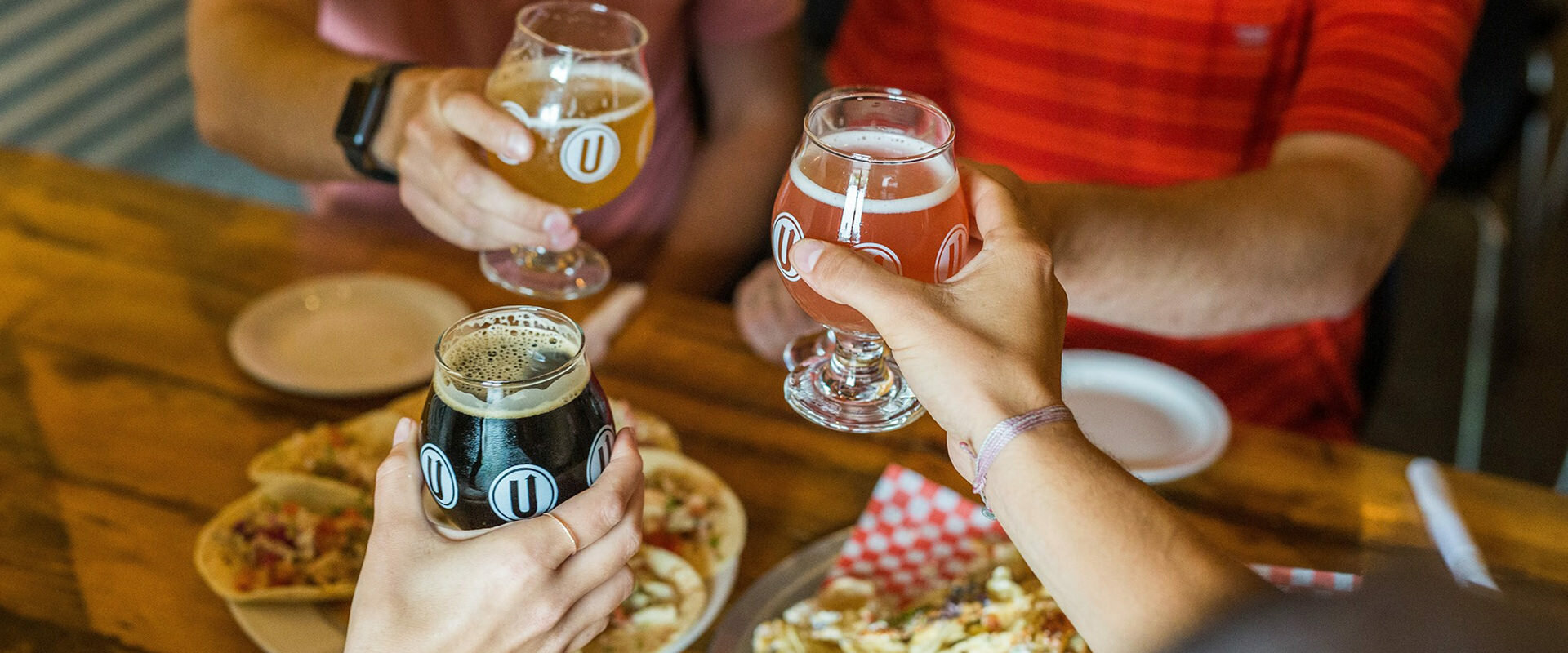 HI Canmore, Alberta
That fresh mountain air pairs well with craft beer, and after a day on the slopes or hiking along the Bow River, Sheepdog Brewing is the place for a pint in Canmore. HI Canmore, Alpine Club of Canada sits on the outskirts of this mountain town and is a 16-minute scenic stroll from the brewery, where après-skiers down pints of AMBERdextrous and Juicy Rumour New England Style IPA seven days a week
HI Whistler, British Columbia
More than two million people visit this small alpine town for world-class skiing and snowboarding, so naturally, the apres-ski scene consists of great bars, breweries and restaurants. HI Whistler is an 18-minute walk from not one but two breweries. Sip the famous sour series at Coast Mountain Brewing, while Whistler Brewing Co. has been serving suds since 1989.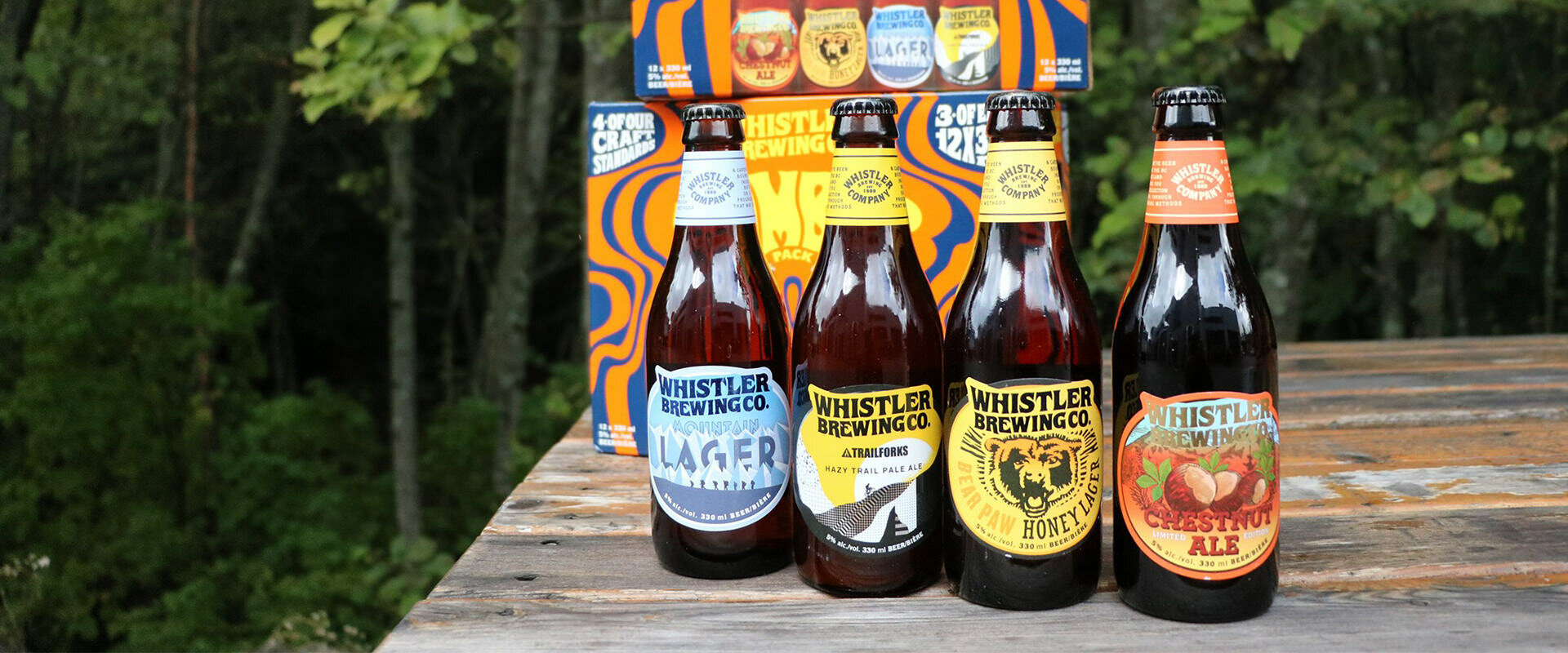 HI Nanaimo, British Columbia
Vancouver Island's gateway is home to the Nanaimo Bar Trail and a great craft beer scene. HI Nanaimo, Painted Turtle Guesthouse sits just a few minutes' walk from the Gabriola Island ferry terminal and a seven-minute walk from White Sails Brewing, one of the town's half dozen craft breweries. The brewery's waterfront taproom features beer flights filled with west coast style beers named after local landmarks like Mount Benson IPA and Snake Island Cascadian Dark Ale.
HI Penticton, British Columbia
The town name of Penticton translates to "a place to stay forever" and with three breweries within a ten-minute walk of HI Penticton, you probably will want to. The town of Penticton is actually known for its early involvement in the craft brewery scene in Canada and you can stroll to Cannery Brewing on Ellis Street, which has been open since 2001, for a Naramata Nut Brown Ale. A five-minute walk will take you to the taps of Slackwater Brewing (the town's newest brewery) and Bad Tattoo Brewing is just around the corner. 
You may also like to read