Getting naked in front of strangers in Iceland changed how I feel about my body 
Ten years ago, if you asked me what I loved most about my body, I would have struggled to come up with an answer. After having been a somewhat obese pre-teen and then a skinny teenager, in my 20s, I simply didn't think there was anything desirable about my appearance: I had a flabby stomach, stretch marks covered my arms, hips, and thighs, and I believed that the most prominent feature of my face was its dark under-eye circles. Like many women, I dressed to hide my flaws, of which I saw too many.
As an Indian woman who grew up in the Middle East, I'd come to believe that nudity, even among people of the same sex, was unacceptable, unnatural and entirely unnecessary. I hated looking at my naked body in the mirror; nudity was a no-no, even in private. The only person who'd ever seen me naked was my college sweetheart-turned-husband. I don't know when, but I'd begun to associate the female body with shame—its naked, natural state could be justified only if it was being shared with a significant other.
But like many of my other beliefs, this ended up being challenged by an experience on the road. While travelling solo in my early 20s, I threw myself into new experiences, especially those that made me uncomfortable. Would I go to a rock festival on a Swedish island I'd never been to before and spend the night on a stranger's couch? Sure. Would I wake up at 4 a.m. and hike through a forest in Nepal to attend a meditation session with Tibetan monks? Of course. "Never say never," I'd tell myself every time I hesitated, forcing myself to embrace the initial discomfort.
Still, nothing had prepared me for the first time I found myself in the women's showers and changing area at a geothermal spa in Iceland in 2016.
Sitting on a bench outside the women's changing area at the Secret Lagoon in Flúðir, I noticed how terribly slowly my fingers moved to unlace my boots. "I'll see you at the pool outside," said Sif, the lovely girlfriend of Ingo, my Icelandic friend from university, who was generously showing me around his beautiful country during my 10-day trip. A few seconds after she disappeared behind the brown door, I took a deep breath, clutched my towel and followed.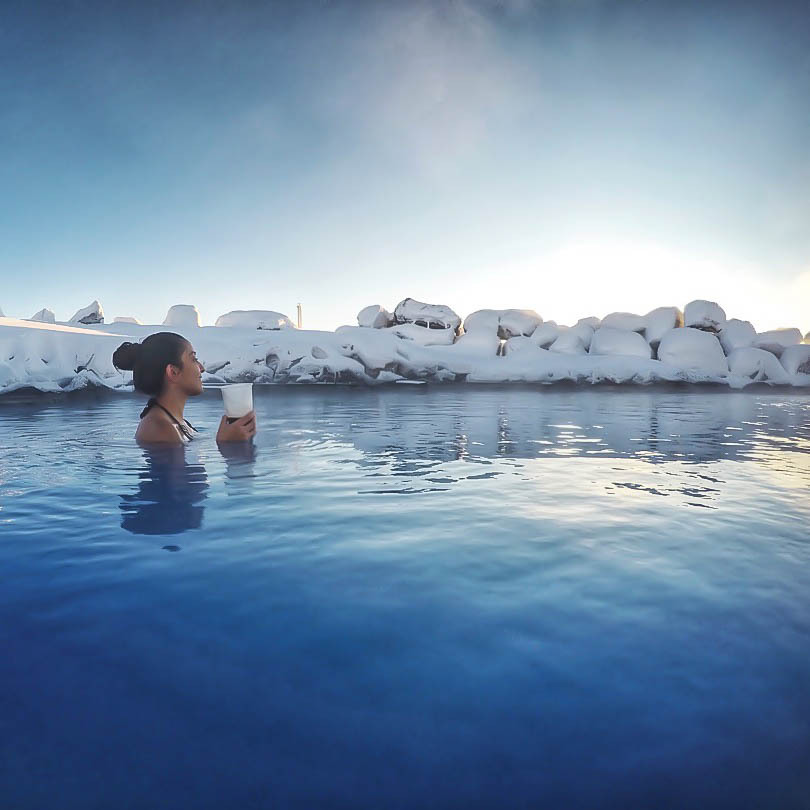 The air inside was warm and humid as the steam from the showers drifted into the locker area. Conscious of the naked bodies around me, I tried to keep my eyes glued to the floor, looking up only into my locker. Ignoring the butterflies in my stomach, I slowly, reluctantly began to undress. Off came the fleece, waterproof pants and Merino base layers, until I stood awkwardly in just my underwear, certain that the other women around me were beginning to notice that I was taking an unusually long time.

For the benefit of tourists like me, a poster clearly spelled out the rules of showering before you could walk out the door towards the geothermal pool. You needed to shower naked, and thoroughly wash your hair, armpits, crotch and toes with soap before you could put your bathing suit on and head out. The natural spring water in geothermal pools isn't treated with chlorine or other chemicals, so showering properly is the only way to keep the water clean and free of dirt and sweat.
The only problem was that there were no shower curtains or stalls, just a bunch of showers and soap dispensers next to one another in a common area.
I wasn't totally caught off guard. It wasn't like I had arrived at a geothermal spa in Iceland not having done research about locker room etiquette; research has always been my only preparation against anxiety, something I deal with in copious amounts every day. From what I'd read on travel blogs, I expected that I might have to undress in the presence of unknown women if I visited a geothermal spa that was mainly frequented by locals, not tourists. Showering naked openly created accountability towards personal and community hygiene; if you weren't scrubbing yourself clean well enough, that could be seen and frowned upon by others.
But the article I'd read was several years old, and it mentioned that there were a few spas around the country, like the Blue Lagoon, that did have one or two private cubicles with shower curtains, for the comfort of tourists. On our way to the Secret Lagoon, I had decided not to ask my friends about the shower situation there, afraid that their answer would make me back out of the entire experience. "Of course, there must be shower curtains," I told myself pretending I knew what I was talking about.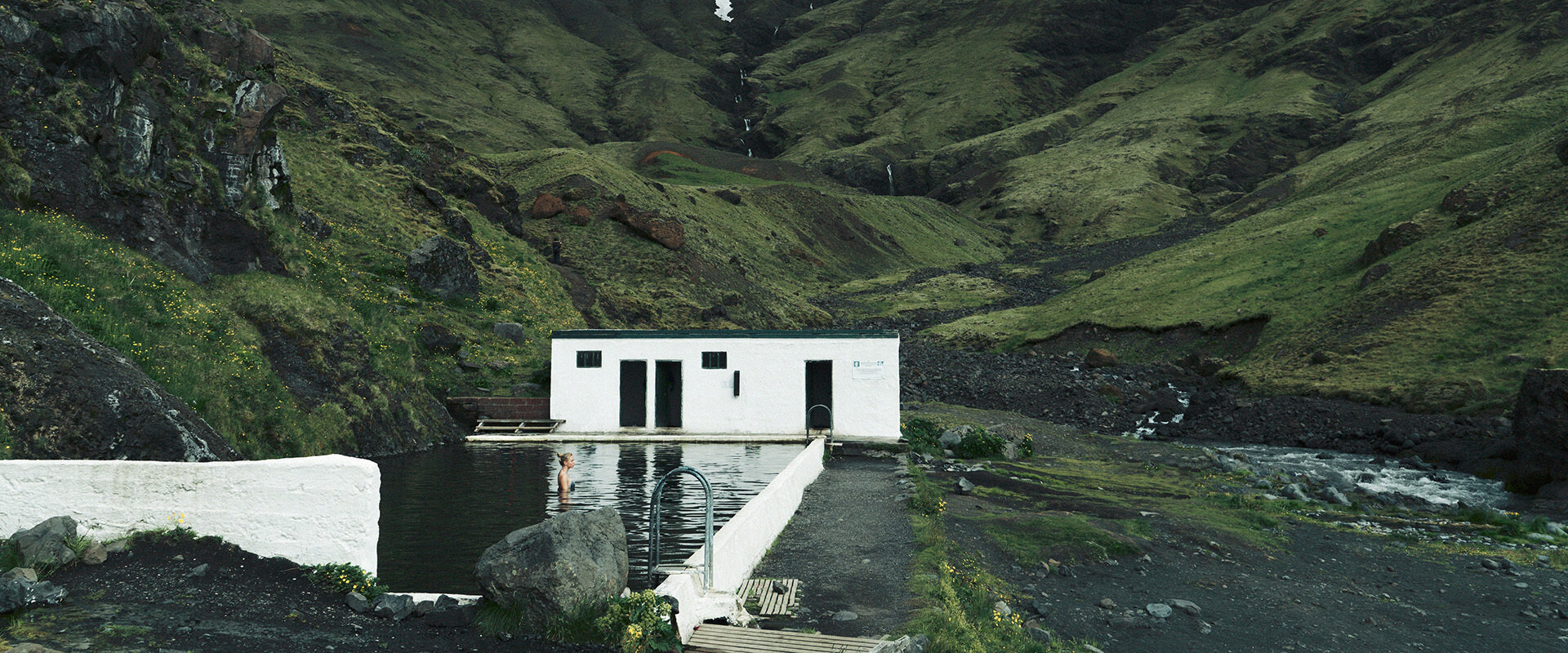 But back then, the Secret Lagoon was still something of a local secret, one I certainly wouldn't have known about had it not been for my friend. Also known as Gamla Laugin, it is the oldest natural swimming pool in Iceland and opened to locals in 1891. "We love spending time in geothermal pools and hot springs in winter," my friend Ingo had told me on our way driving there. "One evening we were in the pool at Flúðir, and we saw the Aurora Borealis dancing in the winter skies above us." I hoped I'd be as lucky with my first sighting of the Northern Lights.

He told me about how every town in Iceland, no matter how tiny the population, had a main swimming pool, while bigger cities like Reykjavik had many. Locals liked to relax in them after a long day at work, or with their family and friends on the weekends.
The country's spectacular natural landscapes and breathtaking trails are dotted with hot pots, a term that refers to pools of geothermal water, sometimes big enough for just three or four people, often maintained by the local community. Usually, they're free to use for everyone, provided they shower before getting in and leave no trace behind. This wasn't just about relaxation; the roots of this activity run deep in Icelandic culture and the locals' strong connection with the mighty forces of nature. "It's how we slow down and enjoy our incredible landscapes," Ingo had said.
He'd suggested that this spa would be a far better choice than the Blue Lagoon, which was becoming increasingly popular with tour groups. I trusted his judgment and was grateful for his insight—it gave me much more context into Icelandic culture and society than I could have ever hoped to get travelling on my own.
I suppose my friends hadn't said anything about showering naked because to them, it was such a normal thing, or perhaps they had sensed my anxiety, given that, on the way to the spa, I had been quieter than usual.
Already, over my few days there, I had observed that Icelandic culture was practical, unpretentious and had a no-nonsense quality to it; most of the time people said exactly what they thought and meant in a way that could be seen as too direct in some cultures. This down-to-earth honesty and brazenness were exactly the qualities that made my friend Ingo such a great person to be around.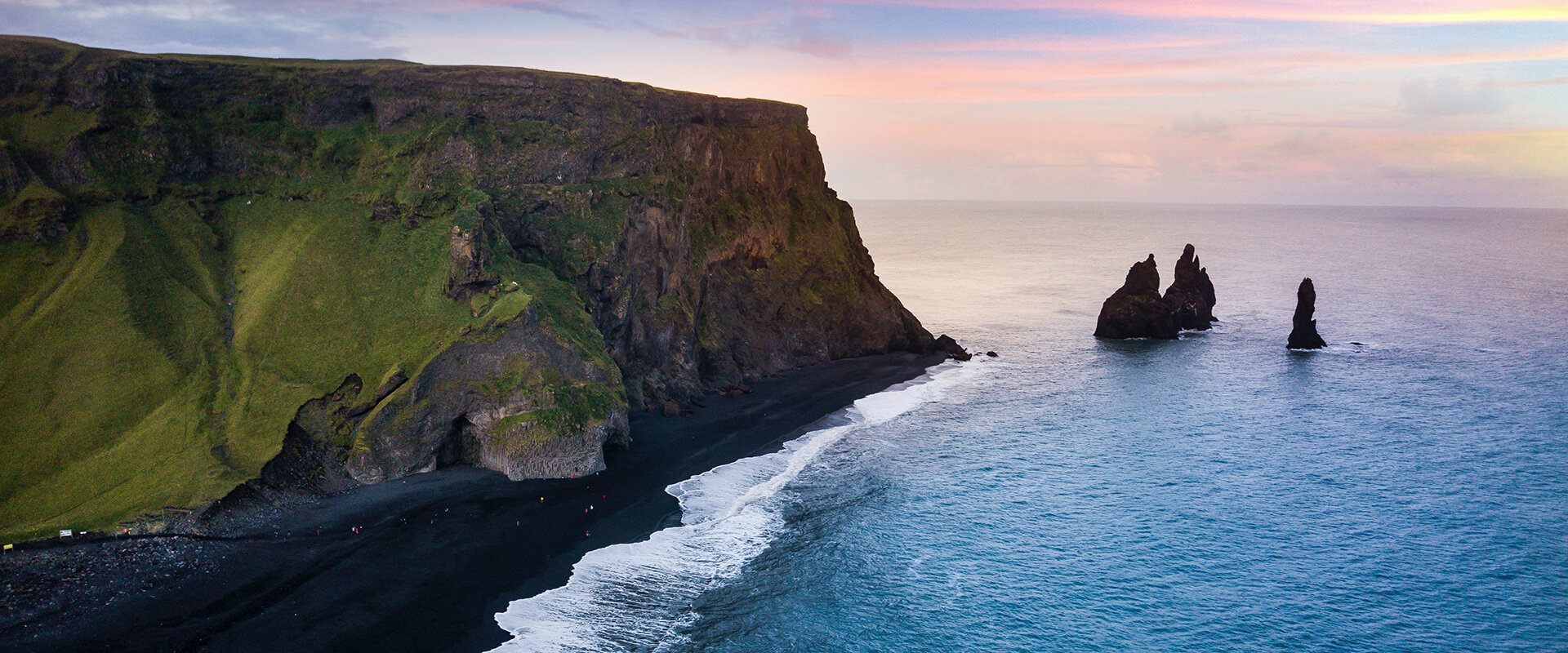 It made sense that Icelanders would be so comfortable in their own skin that nudity among the same sex wouldn't be a big deal. For the locals, showering while naked in communal, gender-segregated changing rooms was a routine, everyday matter.
Not for me.
I looked down at my flabby belly and chubby thighs, the dark hair on my arms and legs, and the bright pink polish chipping off my toenails. I'd been traveling around Iceland over the last week, eating one too many gas-station sandwiches. I hadn't exactly had the budget to eat healthy or the time to groom. Not that it had, until now, ever felt necessary, given that I was always wearing at least four layers of clothing, no matter where in Iceland I was.
Well, it was too late for regrets now.
I wondered: would my hairy Indian skin, several shades darker than the white bodies around me, stand out? In a state of nudity, would my otherness, along with my body flaws, hiding in plain sight until then, step into the spotlight for everyone to see? Would they wonder what I was doing there? I wasn't even sure I knew the answer to that question.
"One step at a time," I told my terrified self. I stripped down to my birthday suit, sure that my burning cheeks had turned a bright red. I scanned the shower area for an empty shower, then quickly walked to it and turned the faucet on.
As soon as the warm water ran down my hair and back, I closed my eyes and began to relax. The soothing force of the water drowned out the voice in my head that told me I needed to be ashamed of my body. Taking my time, I thoroughly scrubbed myself clean.
I can't explain why or how, but it began to feel like the most natural thing in the world. The other bodies around me didn't matter. Though there were no curtains separating us, it didn't feel like we were in each other's spaces. I turned off the shower, wiped myself dry and put on my bathing suit with no particular urgency.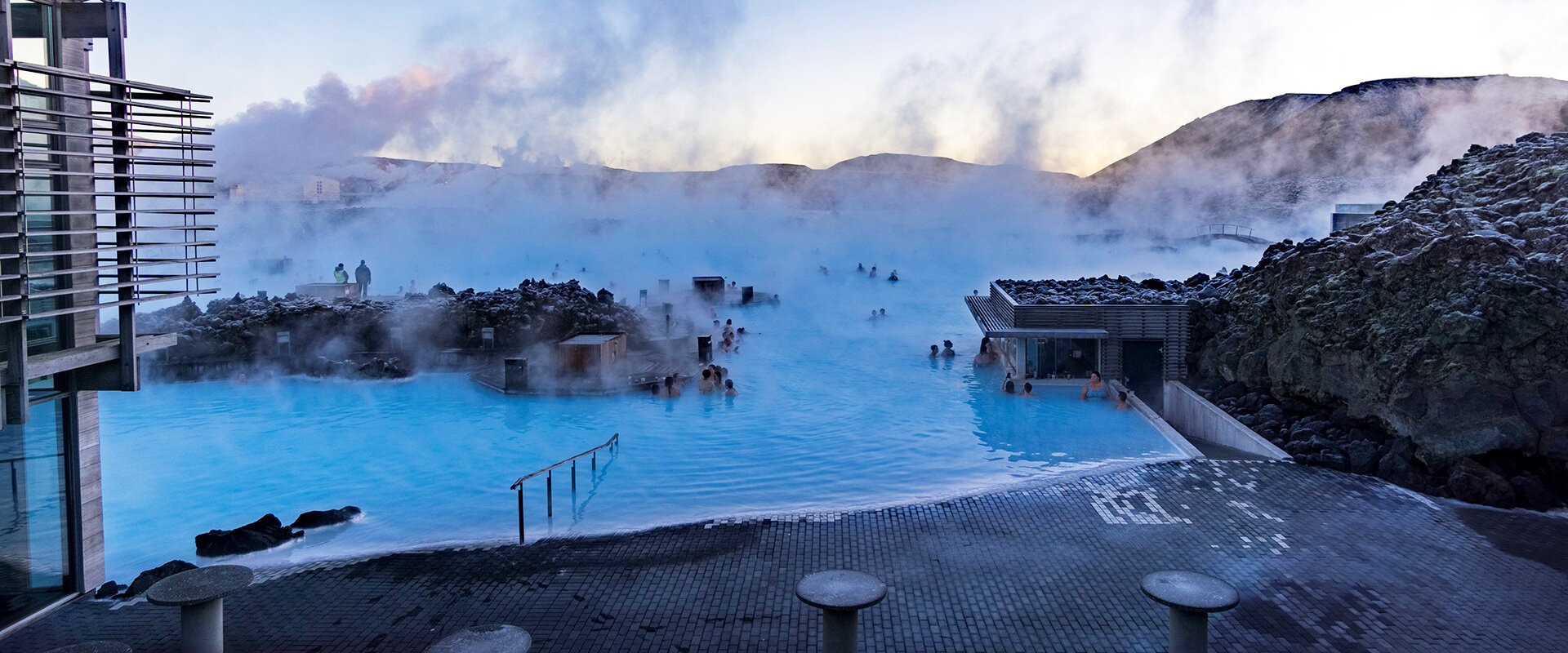 In just a few minutes, something in me had shifted. I began to see that we were just bodies—different sizes, shapes and colors, moving through a shared space in a state that was most natural. Around me, a group of teenage girlfriends chatted, a mother combed her daughter's auburn hair and a tall, blonde woman stood before a mirror filling her brows. They were all completely naked and absolutely comfortable.
I realized my attention hadn't gone to anyone's love handles, body hair or lack of body symmetry, though they were all probably there, out in the open. Suddenly, my own stretch marks, chubby thighs and strawberry legs didn't matter anymore.
The color of my skin might have been different from everyone else there, but wasn't that something to be proud of? No one in many generations in my family had ever travelled so far from home, and it still felt surreal to me that I was going to be soaking in a hot spring in Iceland, a country I'd dreamed of visiting for years!
I can't explain why or how, but it began to feel like the most natural thing in the world.

A few minutes later, dressed in my bathing suit, I joined my friends in the warm, sulfur-rich waters. The lagoon, fed by geysers from the surrounding geothermal area, was a pleasant forty degrees. The pool wasn't too crowded; a pair of friends sipped on beers at one end, and a couple sat talking on the other. A thin veil of mist hung over us, from the cold air meeting the surface of the warm water, lending a dreamy quality to the scene.

I surrendered to the comforting warmth. After a long day of glacier hiking and road tripping, my muscles began to loosen up. I felt a deep sense of gratitude for my body and how connected to nature it could make me feel in that moment. I could see why Icelanders loved spending time in hot springs and geothermal pools around the country; there was something magical about it that was hard to describe.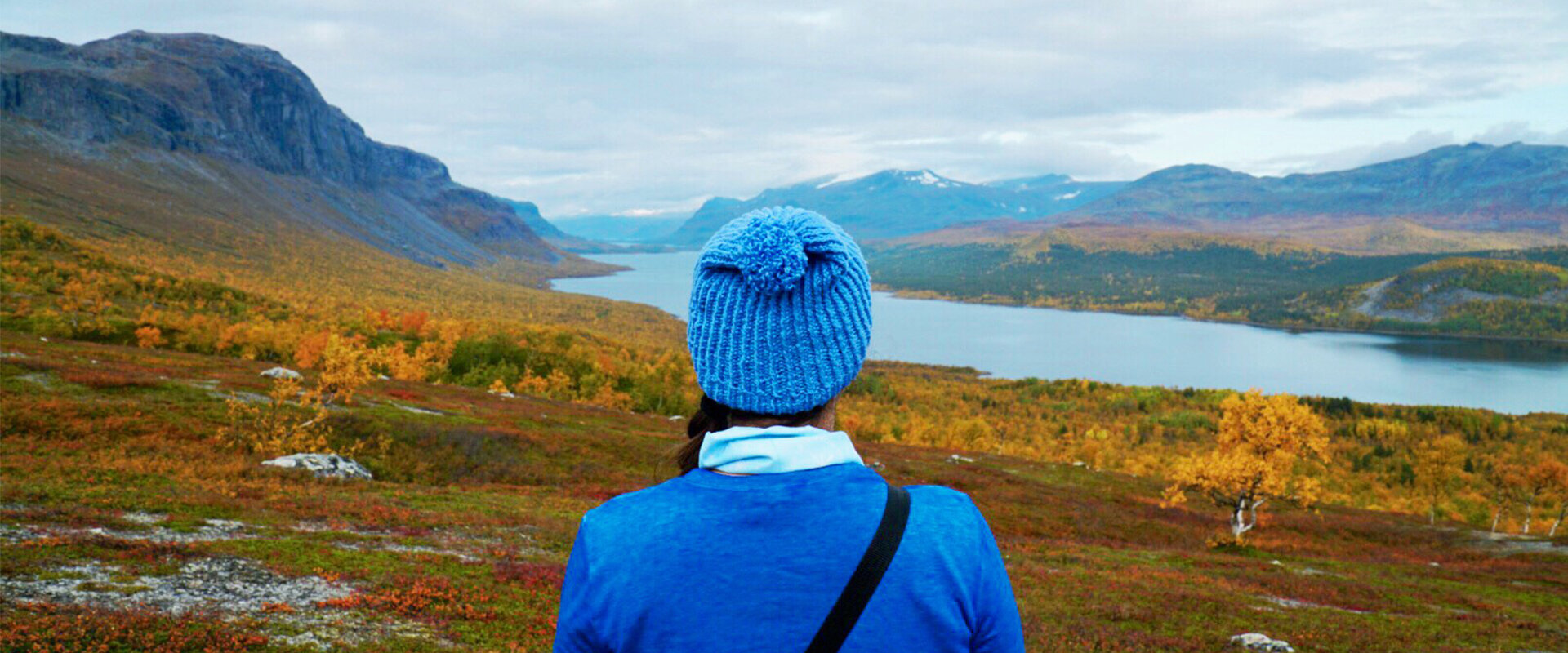 I didn't realize it at the time but that experience set into motion a new admiration for my body. I no longer associated it with shame or obsessed over its imperfections. That summer, I travelled around Europe, hiking solo in Sweden, kayaking in Slovenia and road tripping through Austria. I spent all my time outdoors and my skin turned a deeper shade of brown.
In remote islands and villages, sometimes, I stood out as the only person of color, which invited curious glances and questions. What was I doing there? How did I find out about that place? Do Indian women travel solo? Do Indian women hike? I answered, hoping that the world could learn something about women like me, just as I was learning about the world.
That summer, I truly began to see the beauty and strength of my body and marvelled at how it had adapted over time to be the vessel that helped transform my life. As an obese child who could barely get across the finish line at school races, and then a deskbound employee who would avoid the stairs, I hadn't loved or respected my body.
But that was the same body that had stepped up when I decided to make adventure a part of my life. It had carried me to spectacular viewpoints across long, arduous mountain trails, down mysterious lava caves and into dreamy geothermal pools, thousands of miles from home.
It had, through its presence in certain spaces, created a sense of belonging not just for me, but also for others like me who were trying to find their place in the world. On an island in the Stockholm Archipelago, a young cashier at the only grocery store in town had blushed when I caught him staring at my tanned skin, and said, "I'm so sorry, but I have not seen someone that looks like you. Welcome." How could I think of my body—something so resilient and powerful as imperfect or shameful?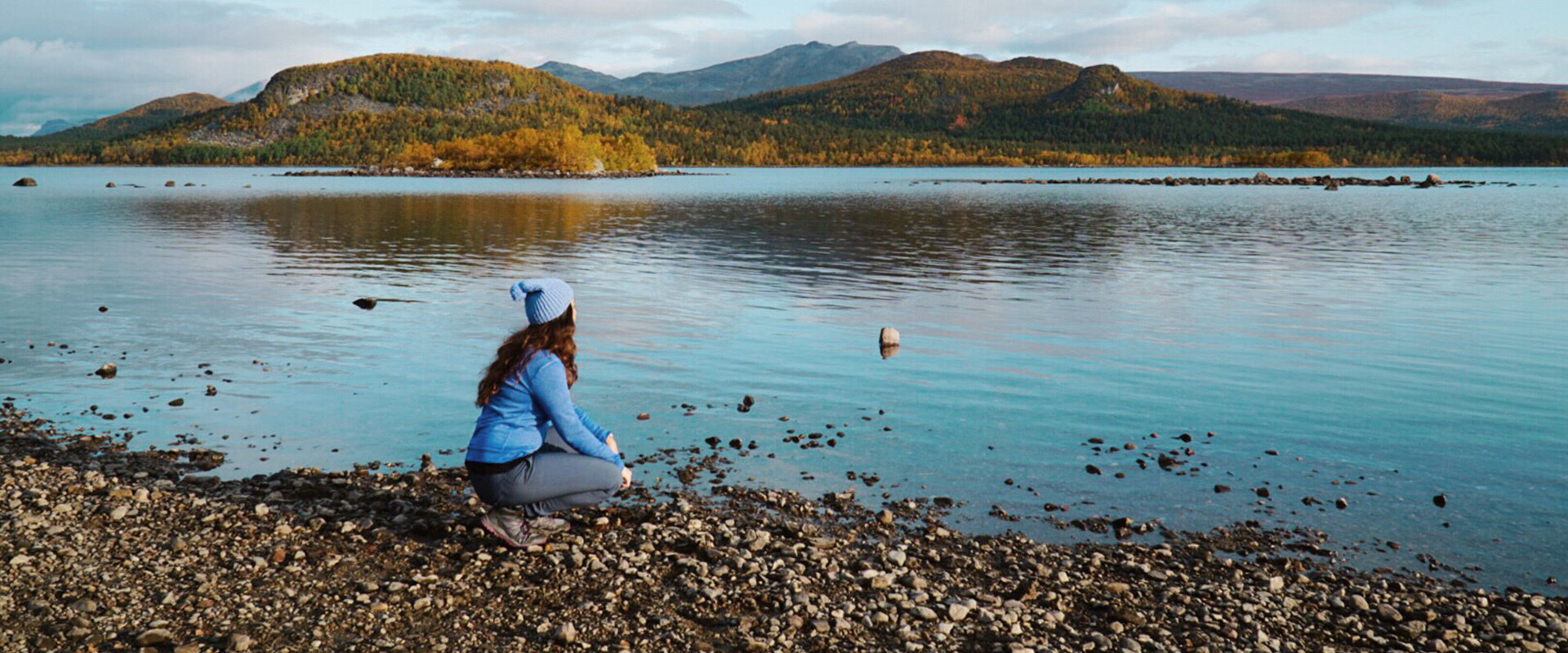 Three years later, on an autumn evening in an old timber house in Saltoluokta, north of the Arctic Circle in Swedish Lapland, I stood in the changing room leading to the women's sauna. I was one of nine women on a group adventure in the UNESCO World Heritage Site of Laponia. Built in 1918, the Saltoluokta Mountain Station, where we were spending the night, stands on the edge of two national parks, Stora Sjöfallet and Sarek, and is a popular overnight stop for hikers on the famous Kungsleden trail.
In the previous two days, our group had enjoyed fika with Lars Eriksson, a Sámi herder, on a farm surrounded by beautiful reindeers, crossed the Arctic Circle into the Sámi town of Jokkmokk, heard the stories and songs of Eva Gunnare, a forager and culture guide who treated us to her home cooking, and marvelled at the vibrant colors and jaw-dropping views that make up the many landscapes of Laponia. Strangers until two days ago and united by our love of adventure, we were getting along famously.
As the skies turned rosy, Katharina, one of our two local guides, suggested that we relax in the sauna before dinner in a few hours. "You know, it's an important part of Swedish culture, and the sauna has an amazing view," she said, "We have some beers to share," she added with a wink. While some in the group wore bathing suits, this time, I decided to follow the example of the Swedes. Was I really over feeling ashamed of my body? It was time to find out.
Sweeping aside the initial, tiny bit of hesitation, I got naked, showered, then wrapped a towel around myself, and stepped into the sauna. Inside, a panoramic window overlooked Lake Langas, a pretty expanse of blue surrounded by slopes bursting with bright reds, oranges and yellows.
We passed around bottles of beer, shared life stories and laughed until the tears came. "The bond of the sauna," someone said. With my towel now spread out below me on the bench, I realized how comfortable I felt in just my skin—love handles, bulging belly, body hair, stretch marks and all. I closed my eyes for a few minutes and felt the sweat trickle down my skin, happy, empowered and grateful for the long way I'd come.
This article is part of the
Issue 5
Long Reads
You may also like to read