8 of Canada's most delicious cheese destinations
One of the earliest nuggets of budget-travel advice I ever heard was to forgo pricey restaurants in favour of packing picnics, to take advantage of local bread, fruit, and cheese offered at manageable prices. Farmer's markets, small town bakeries, specialty food shops, delis and cheese shops are where travellers on a budget strike gold. This advice to seek out these kinds of places has always served me well and I've indulged in cheese during my travels ever since—including on all my trips across Canada. If you're a fellow dairy lover, these remarkable Canadian cheese houses should be on your wishlist.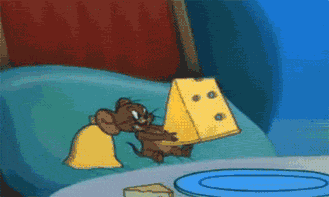 Fox Hill Cheese House: Port Williams, Nova Scotia
Southern Nova Scotia's Annapolis Valley is home to the Maritime's best fruit and wine. Cheese may soon be on that list thanks to the efforts of the Fox Hill Cheese House. This sixth-generation farm uses milk from Holstein and Jersey cows to make a variety of flavoured cheddar, Gouda, havarti, and quark cheeses (including cranberry cheddar and a dill quark dip), as well as yogurt, gelato, and fresh milk. Fox Hill also has a Halifax location so for backpackers stopping by HI Canada's Halifax location, this is well worth the visit.
Glasgow Glen Farm: New Glasgow, Prince Edward Island
P.E.I.'s oldest cheesemaker has an impressive history. For about 25 years, Martina ter Beek operated The Cheese Lady—P.E.I.'s only artisan cheese shop. Right around the time she was considering retirement, another P.E.I. foodie, Jeff McCourt, was contemplating starting a cheese business. Thankfully, the timing worked out for them to join forces! Now proudly called Glasgow Glen, the company named its extra old Gouda "Old Lady Gouda" in honour of its founder. It also sells giant cinnamon rolls and wood-oven pizzas. So don't even plan on skipping on the indulgences here! Located about 30 minutes away from Charlottetown, this is the perfect morning or afternoon excursion for backpackers staying at HI Canada Charlottetown.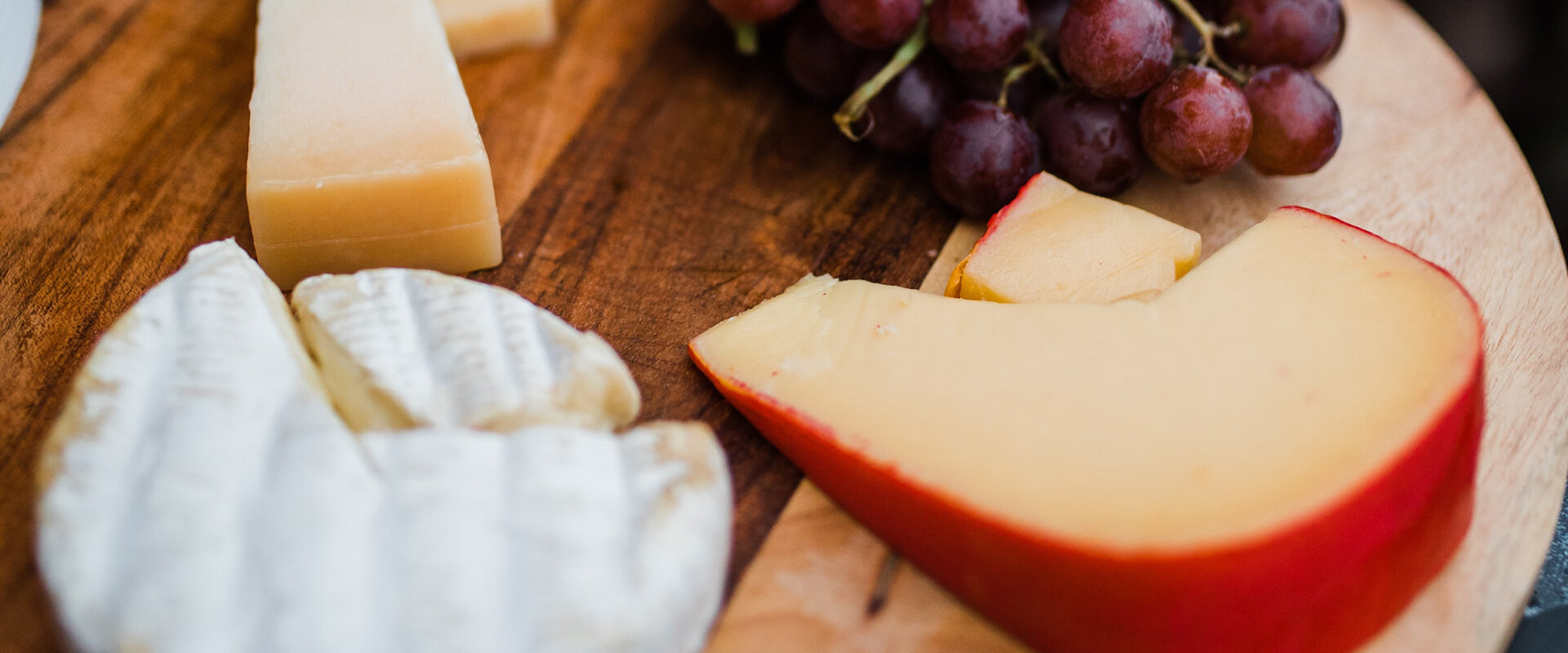 Gunn's Hill Artisan Cheese: Woodstock, Ontario
At Gunn's Hill Artisan Cheese, Shep Ysselstein carries on the cheesemaking tradition started by his grandfather who immigrated from Holland. However, Ysselstein brings a decidedly Swiss influence to the shop's wildly popular cheeses (the result of studying cheesemaking in the Swiss Alps). Gunn's Hill products can be found across Ontario but they're arguably best sampled in the store itself, especially on Fridays when fresh homemade cheese curds are available. You know what cheese curds mean? Homemade poutine making in the shared hostel kitchen later on!
Cheese Boutique: Toronto, Ontario
Family-owned Cheese Boutique has been running since 1970 and now consists of the four generations that make up the Pristine family. What started as a humble business run by Albanian immigrants is now a Canada-famous shop that sells hand-picked products, cheeses from Europe, and some of the rarest and longest aged cheeses in the country. If the Pristine family knows anything, it's how to mix traditional and newer methods to create the most mouth-watering cheeses to feed your appetite after a long day of wandering. Their cheese vault is the shop highlight where tourists can get a glimpse into the processes and cheeses that afford this shop its hard-won reputation.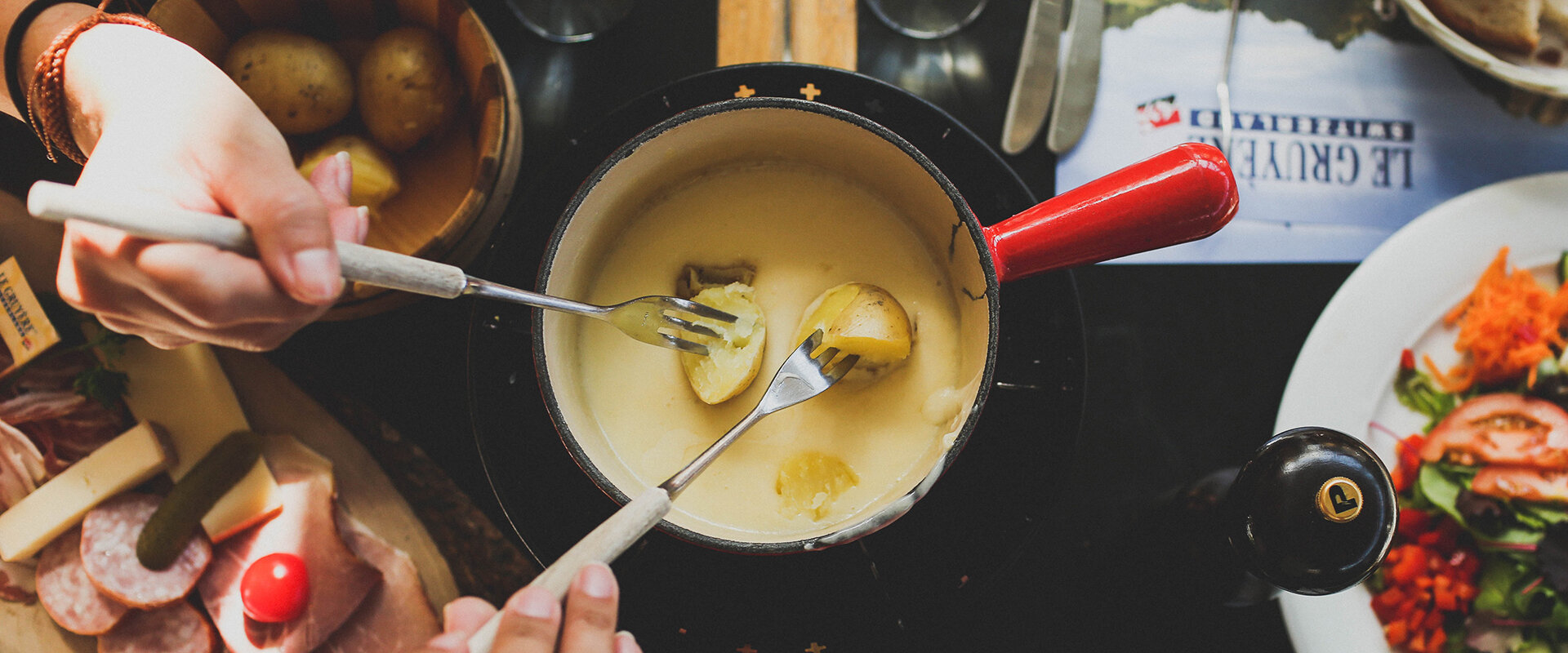 Unsplash / Angela Pham
Fromagerie Les Rivières, Quebec City, Quebec
The capital of Quebec, Quebec City, is a bucklet list destination in Canada with its quaint streets, old-world charm, French-Canadian culture, and incredible culinary offerings. Backpackers visiting this iconic Canadian city would do well to stop by Fromagerie Les Rivières. This cheese shop is a gourment food destination in the area and offers a variety of cheeses (duh) for travellers who might be looking for a foodie night in with charcuterie boards, homemade poutine, or fondue. This fromagerie sells a fondue cheese made with local beers from the Frampton Brass microbrewery as well as Le Quotidien cheddar cheese curds offered fresh every day at 10:00 a.m.

Saskatoon Spruce: Saskatoon, Saskatchewan
In Saskatoon, a small-scale cheesemaker is making a huge splash in foodie circles. Kevin Petty was inspired to start Saskatoon Spruce after visiting Switzerland for a friend's wedding but his product today reflects a different heritage altogether. A French monk living in Manitoba shared lessons in the art of making traditional Trappist cheese and Petty was hooked. The result is a European-style raw milk cheese with a sharp flavour. The key secret ingredient? Spruce boards. These boards from northern Saskatchewan hold the aging cheese and add a dose of local flavour. Passionate foodies can find Petty's products in fine food shops across the province.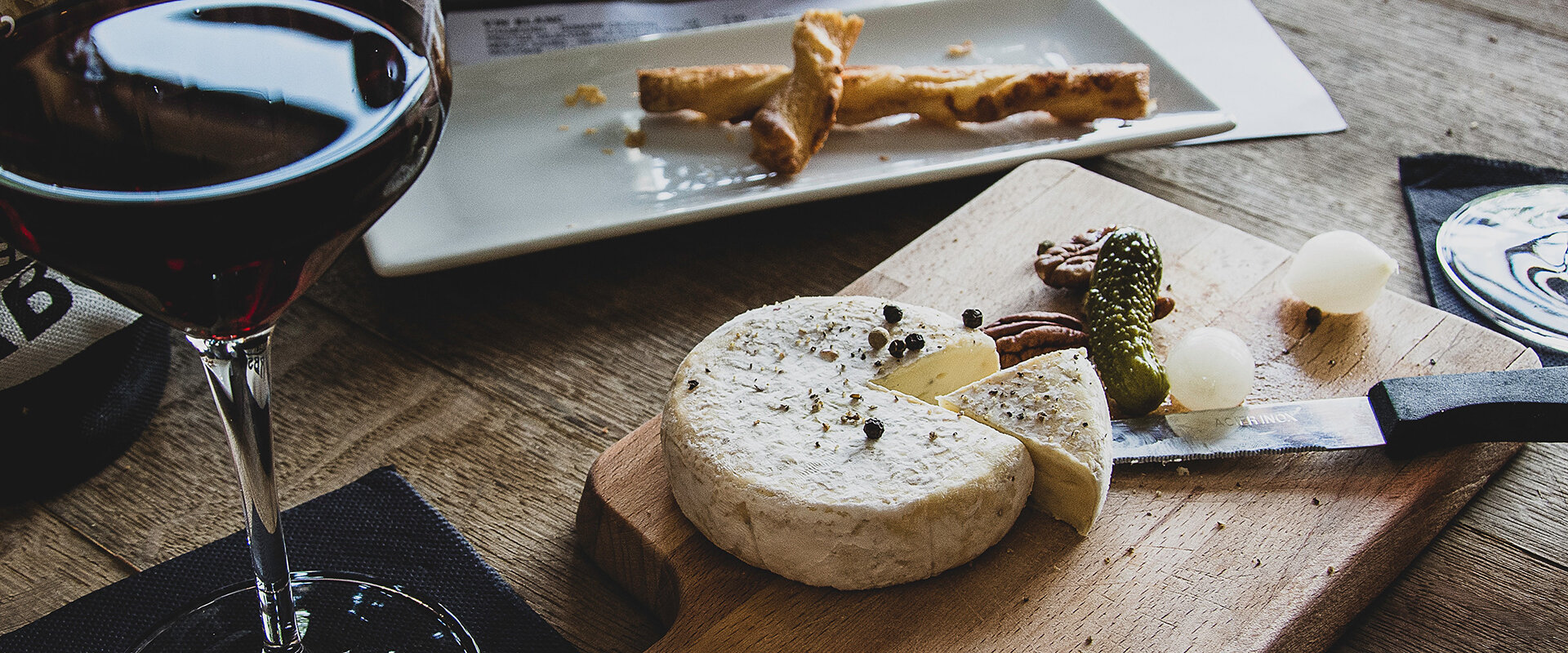 Unsplash / Camille Brodard
Poplar Grove Cheese, Penticton, British Columbia
When on a scavengar hunt for the best brie, Swiss, cheddar, and goat cheeses, it's a mistake not to indulge in at least one glass of wine paired intentionally with your smorgasbord. The Okanagan is where some of B.C.'s best wines are produced and as such, travellers interested in pinot noirs, merlots, or chardonnays might find themselves in Penticton. On a stay here, make sure Poplar Grove Cheese is on your radar. This cheese destination is located on the pretty shores of Narmata Beach and offers visitors hand-made, small-batch, French-style cheeses. Head to their tasting room open seven days a week to sample three cheeses paired with three local wines.
Triple Island Farm, Cherryville, British Columbia
Since 2001, Triple Island Farms has produced delicious Dutch-style cheeses using unpasteurized milk from grass-fed cows. Their signature products include Maasdammer (which they describe as "a Dutch version of the cheese we all call Swiss"—a nod to the holes hidden within the cheese wheel), Edam, and Gouda. Fans particularly love Triple Island's unique flavoured Goudas (including a red chilli infused with ghost peppers). If you can't make it to the Cherryville farm, you can find the company at the Kelowna and Vernon farmer's markets.
You may also like to read