Beyond poutine: 8 foods you have to try on your next trip to Québec
So you've arrived in La Belle Province (a.k.a. Quebec!) and you're looking forward to finally trying that world-famous, gravy-smothered poutine that you've heard so much about. Ask the locals where to find the best in town, and they might answer you with an unamused smirk or eye roll. Why? Quebec is undeniably the culinary capital of Canada and has dozens of dishes worth travelling for. Yet, the only one that has garnered attention outside of the province's borders is a 3:00 a.m. comfort food.
Yes, poutine is delicious, but if you want to taste the foods that *really* make Quebecers proud of their gastronomy, you and your taste buds might do well to venture beyond the cheese curds and fries. Below, eight must-tries for your next trip to Quebec.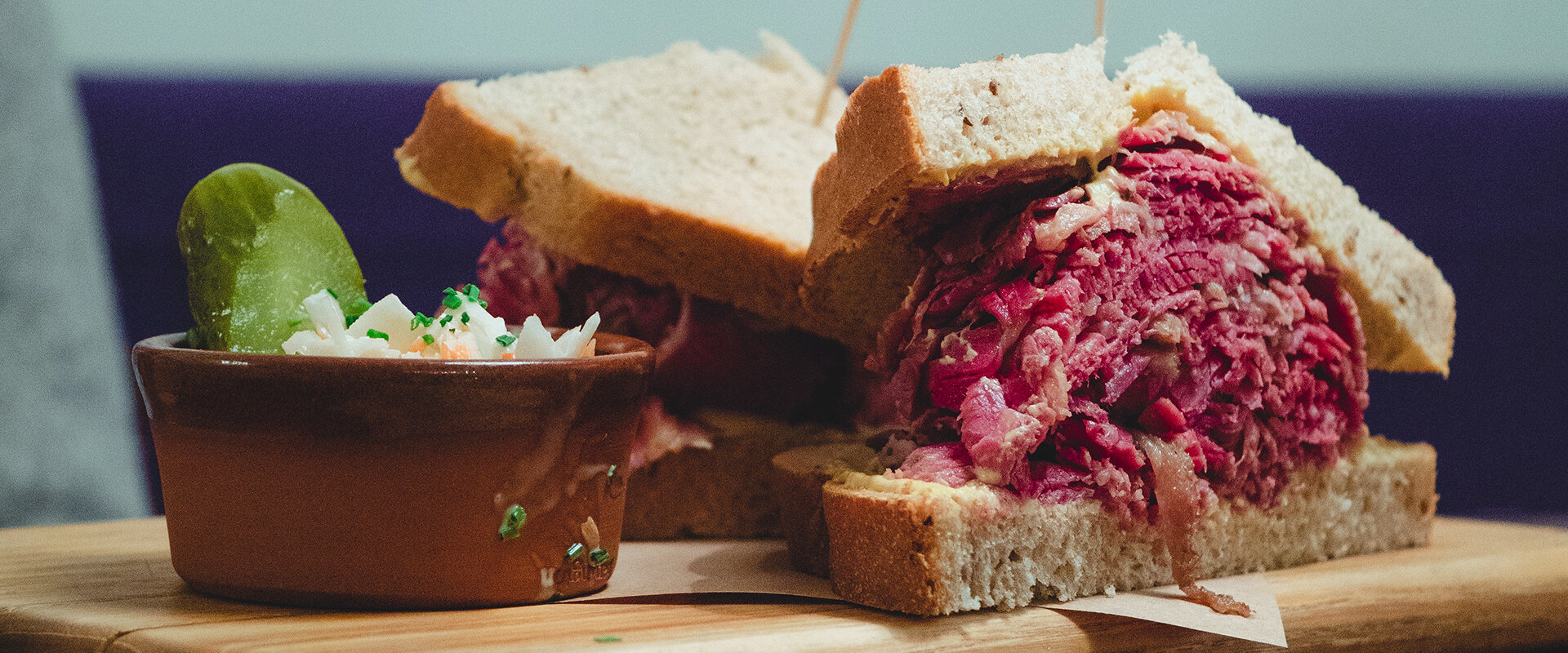 Smoked meat  sandwich
This one can be found most easily in the two biggest cities of the province: Montreal and Quebec City. This beautiful sandwich made on rye bread, overflowing with thin slices of smoked brisket and slathered with sweet mustard, is the icon of our city's delis. Served with fries, coleslaw and a quarter pickle, this dish is said to have come from Eastern European immigrants. To try it, we recommend sauntering into Brynd Smoked Meat or Phil Smoked Meat in Quebec City, and Schwartz's in Montreal (owned by none other than Celine Dion, who sometimes makes surprise appearances).
Microbrewery beers
If you're anywhere near the St. Lawrence River, there's a good chance a microbrewery sits just a stone's throw away. Believe us, it's worth the detour. Some of Quebec's breweries are in their infancy, but they're remarkably innovative and have something on tap for everyone. Don't abandon your sense of adventure here because there are certainly tasty, outside-the-box brews that may surprise you: smoked beers, St. Lawrence gose, haskap berry sour beer, and even mushroom beers to name a few.
Beyond the incredible beers, microbreweries are also appreciated for being busy gathering places where travellers might get a chance to have interesting conversations with locals. The Microbrewery Route has become so popular with Quebecers and visitors alike that you may even run into the same people from one brewery to another, hundreds of kilometres away.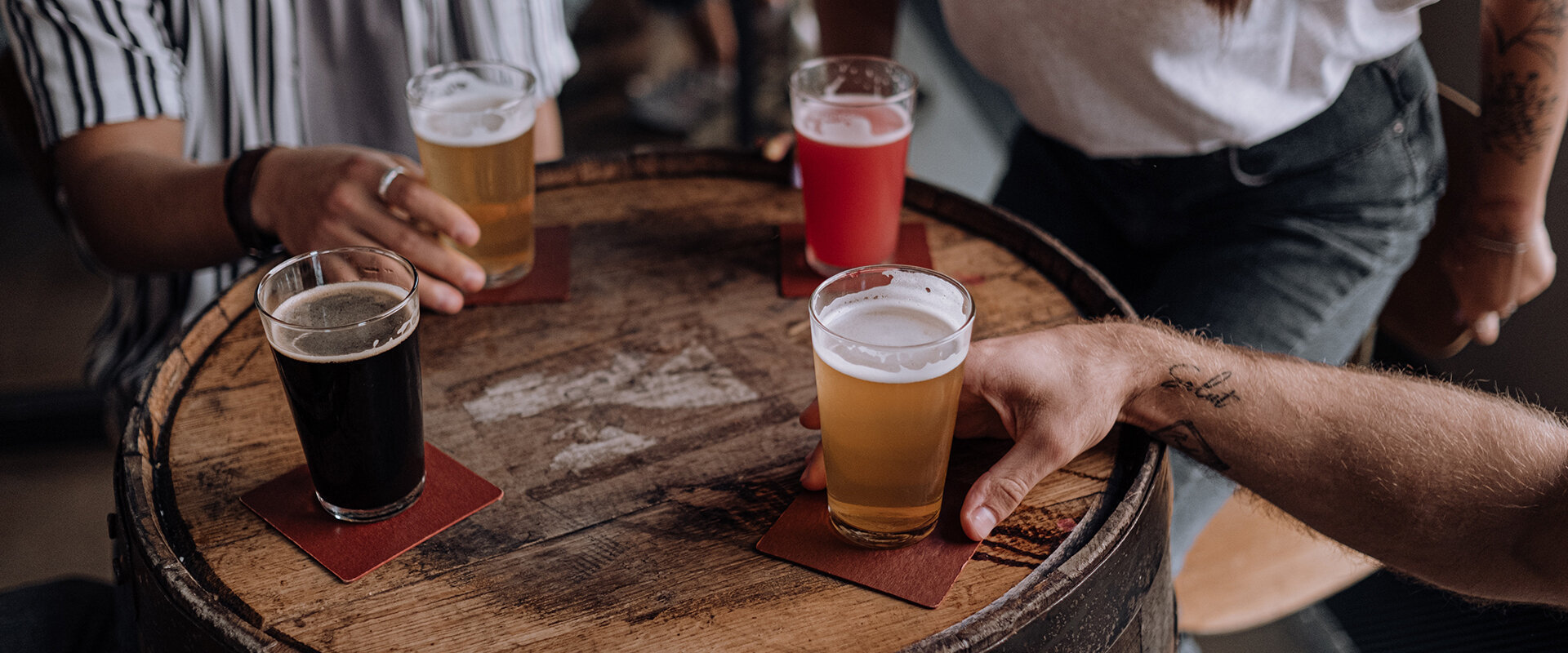 Pouding chômeur

Translating to "the unemployed's pudding," this is a good old Quebec classic. It's basically a white cake soaked in a sauce made of brown sugar and maple syrup—it's extremely sweet and extremely comforting. This dessert, made with cheap ingredients, is said to have been born in the middle of the Great Depression of the 1930's by working class families. Pouding chômeur was so popular that it spread throughout all of Quebec and is still a favourite dessert today. Since it's usually enjoyed at home with the family rather than in a restaurant, we recommend this recipe from Ricardo Cuisine to prepare it in your hostel kitchen!
Guédilles au homard
You've heard of crab cakes, but what about lobster rolls? We think the guédilles au homard (lobster rolls) are objectively more delicious. You can find them in any casse-croûte or fisherman's shack on the south shore of the St. Lawrence, especially north of Rivière-du-loup (where they also serve chicken rolls, "guédilles au poulet") and all the way to the Gaspé Peninsula. If you don't know what a lobster roll is, imagine fresh and creamy lobster salad in a hot-dog style bun, usually served with coleslaw, salad or fries.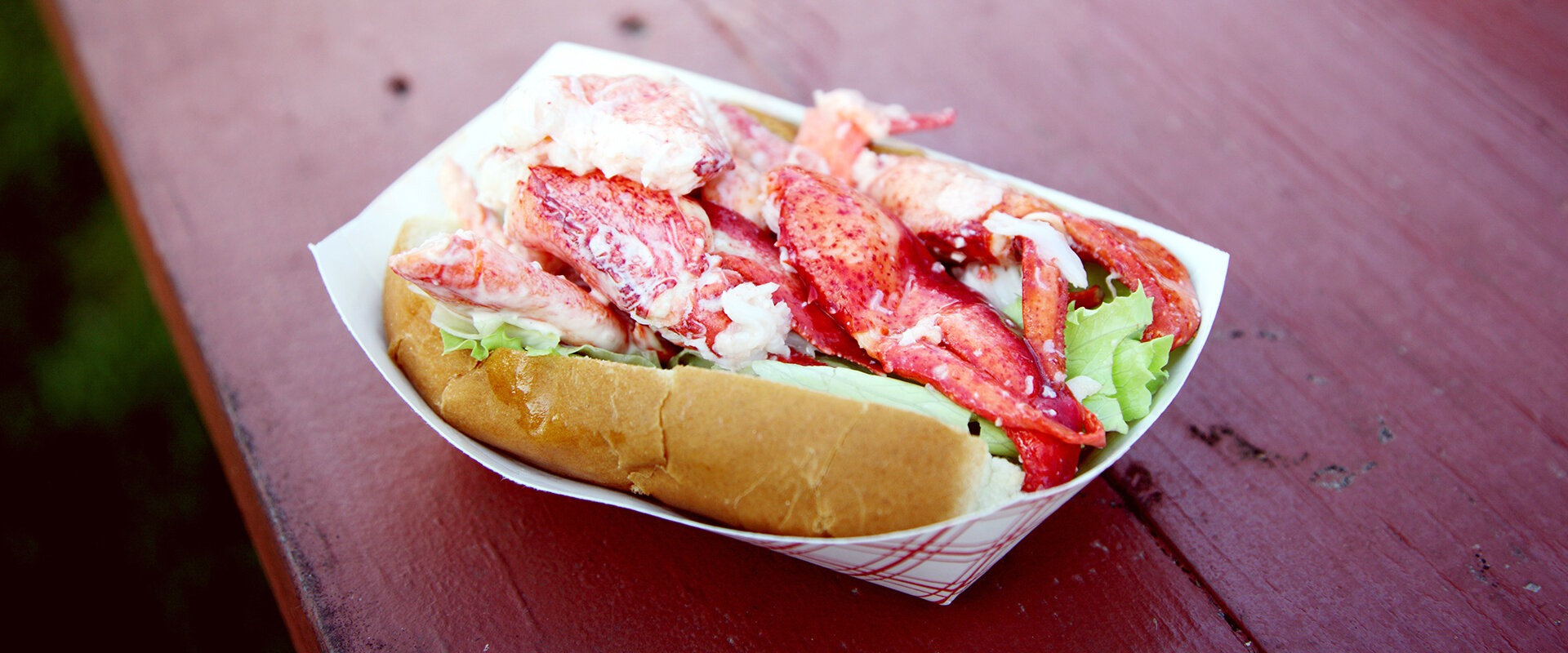 Unsplash / @sharonmccutcheon

The traditional Quebec brunch
Even if you're just staying in a hostel for a long weekend, you'll quickly realize that brunch is a pretty big deal in Quebec. It's an amazing tradition that you'll be hard-pressed not to adopt into your own lifestyle. In Quebec, most brunch restaurants are open every day (not just on Sundays!), usually from 9:00 a.m. to 1:00 p.m. so you'll be able to indulge even during a mid-week visit. Brunch menus are very diverse, but you'll always find a "traditional" option that represents what breakfast means to the true Quebecers. Imagine a French  AND an English breakfast in the same dish, and you'll get a Quebec brunch: eggs, bacon, sausages, potatoes, baked beans, ham, cretons, fruit, toast, pancakes and French toast. All of which will be covered with a good dose of maple syrup! Of course, you'll have other options on the menu too, including the popular eggs Benedict, crepes, or the breakfast poutine (yep, you read that right, and yes, it's delicious).
Montreal bagels
With demi-salted butter, smoked salmon spread, or filled as a breakfast sandwich, Montreal bagels are truly delicious. Although some will insist that the bagel originated in New York City, it was actually the Jewish-Polish immigrants in both cities who brought this little wonder with them. From there, these round-shaped baked goods evolved separately according to the local culinary culture. In Montreal, bagels are thinner, a little sweeter and especially crispier given that they're baked in wood-fired ovens. The best places to try them are Bagel Saint-Viateur and Fairmount Bagel⁠—two authentic bagel institutions where you can actually see the production process from above the service counter.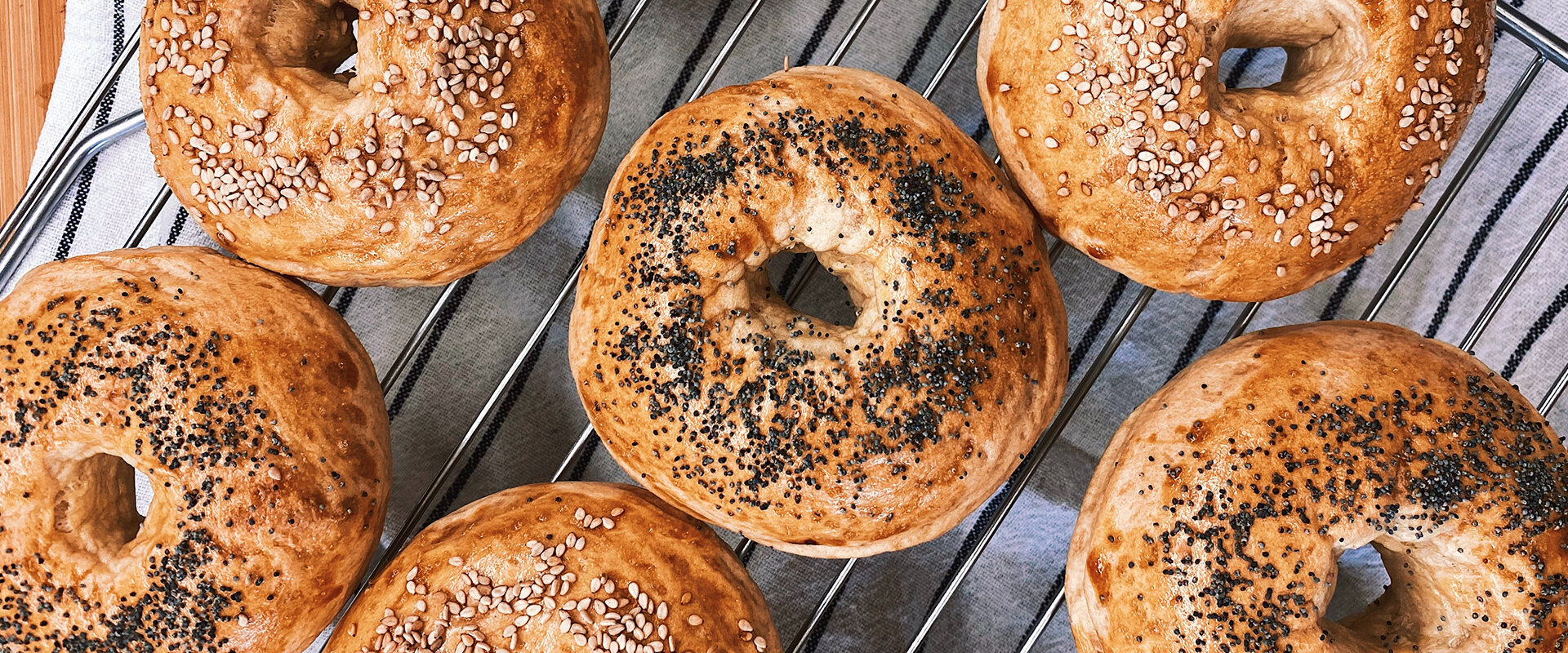 Maple butter
This list would of course be incomplete without some version of our star product: maple (which, by the way, is delicious in all its forms). Maple butter may be lesser known compared to the syrup and the taffy, but it's just as mouth-wateringly yummy and a well-kept secret amongst Quebecers. At about $10 a jar, you'll have to be careful not to eat it all by the spoonful if you want to be able to try it on your toast or share it with hostel buddies the next morning. You can easily find this golden treat at any supermarket, and even in pharmacies!
Cheese curds
If by now you still have eyes only for the poutine, you might as well try its star ingredient—cheese curds—on their own. Did you know that the cheese used to make poutine is eaten by itself as a snack in Quebec? It's called "squick-squick cheese" (because of the sound it makes on your teeth when you eat it), cheese crumbs, or cheese curds. It can be eaten as a snack, as an aperitif, or on the go during a road trip since you can find it not only in grocery stores, but also in many convenience stores. To taste this fresh cheddar cheese, you can even go directly to the creamery for a visit and a tasting, like at the Laiterie de Coaticook or at the Laiterie de Charlevoix. Don't forget: the "squickier" it is, the fresher!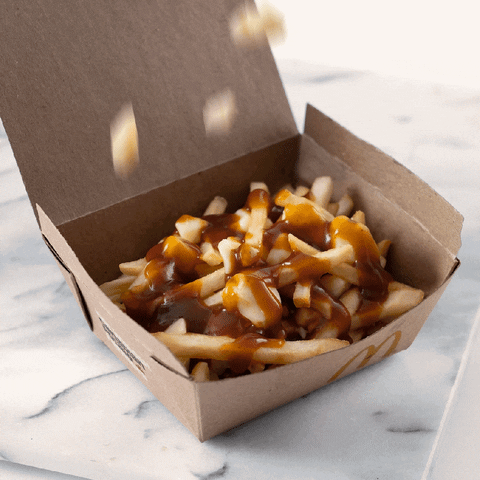 You may also like to read