September 21, 2022
#SayHIforPeace
On September 21st, as part of the UN's International Day of Peace, HI Canada and HI hostels around the world are joining forces to celebrate how hostels bring people together to create a more peaceful world every day.
In support of the United Nations' International Day of Peace, observed annually on September 21st, Hostelling International has launched the Say HI for Peace campaign.

Say HI for Peace
This year, HI Canada will be donating $1 from every stay booked at participating hostels on September 21st to the Indigenous Women Outdoors whose mission is to hold space for Indigenous women to connect with outdoor landscapes and activities.
Empowering young people around the world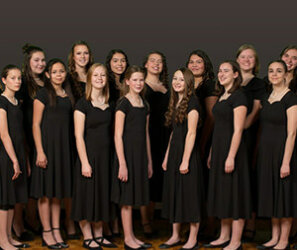 In 2018, Say HI for Peace (formerly Sleep for Peace) raised $2,118 at Canadian hostels. Some of these funds helped the Cardston Girls Choir, an all-female vocal ensemble of 16 teenagers from Alberta, head to Europe to partake in several artistic gatherings like the World Peace Choir Festival. A Solo Travel grant was also awarded to a young woman travelling to Mongolia to study and embark on a cycling adventure from Mongolia to Kazakhstan.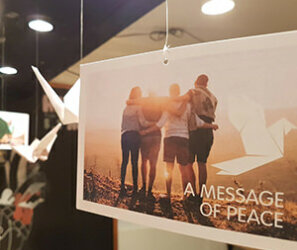 Since 2013, Hostelling International has celebrated the UN International Day of Peace, through the campaign Say HI for Peace (formerly Sleep For Peace). The campaign has steadily grown over the years and is now celebrated in HI hostels across the world! From contests to in-hostel activities and donations to peace-building charities, Say HI for Peace aims to celebrate how our hostels play a vital role in celebrating peace and cultural awareness every single day, all over the world.
Read more in our magazine