20 optimistic and hopeful places you should visit (eventually)
"The darkest hour is just before the dawn." False. But we all understand the meaning behind this cheesy motivational saying, which feels especially timely as the sun sets on 2020. While many of us take a break for the holidays, scientists and healthcare professionals are busy beavering away on COVID-19 vaccines that will help the world return to something resembling normal. And as soon as they do, we won't need much encouragement to travel again—particularly to places that reflect the new era of hope and optimism we're sure to enter once the clouds of coronavirus clear. Awe-inspiring natural wonders. Monuments to courage and discovery. Cities that have bounced back from war and devastation. Welcome to 20 optimistic places around the world you should visit… eventually.
Berlin Wall, Germany
For 28 years, more than 150 kilometres of concrete divided the German capital. Then on November 9th, 1989, its collapse symbolised the thawing of the Cold War. Protesters rejoiced. Families reunited. David Hasselhoff crooned. And for the past three decades, travellers have flocked to the remaining pieces of the wall, now caked in colourful murals masking the original grey slabs like at the open-air East Side Gallery.
Bwindi Impenetrable National Park, Uganda
While humans may yet experience a post-lockdown baby boom (what else were cooped-up couples meant to do?), gorillas in Uganda are already delivering theirs. The Bwindi Impenetrable National Park's 400 mountain gorillas represent half the world's population of this endangered species, and they've added seven new babies in 2020—up from the two we'd normally expect. See, this year hasn't been all bad news. When tourism in Uganda opens up again, you can track gorillas with the help of a tour operator approved by the Association of Uganda Tour Operators.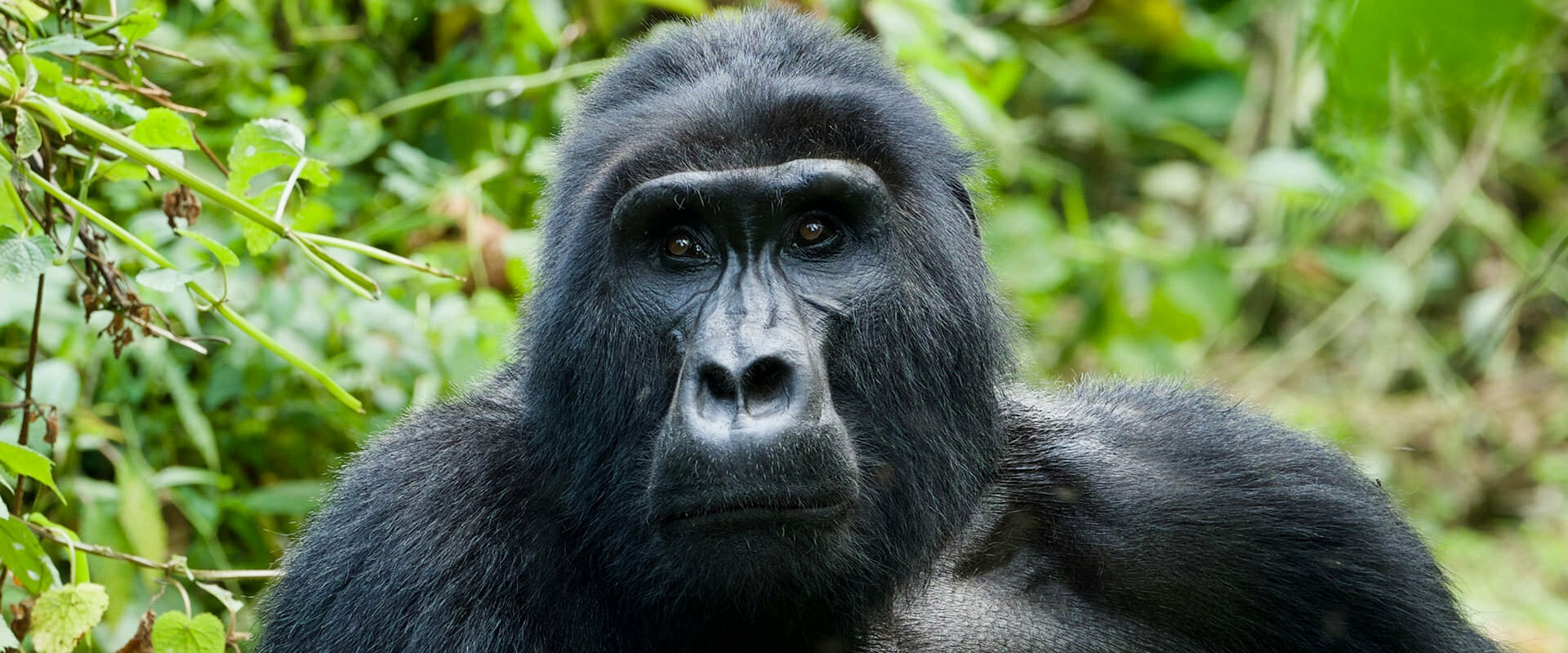 Machu Picchu, Peru
Hidden in the Andes Mountains not far from the Peruvian city of Cusco, this 15th century citadel was abandoned by the Incas about 100 years after they built it. And while Spanish conquistadors destroyed many of its neighbours, they never got their hands on Machu Picchu. That this slice of Incan history remained untouched until a villager led an American historian here in 1911 only adds to its otherworldly appeal, which inspires all who are lucky enough to visit.
CERN, Switzerland
CERN—or the European Organization for Nuclear Research—are the geniuses that gave us the world wide web in the early '90s then the Large Hadron Collider two decades later. Science geeks can tour this mind-boggling lab on the Swiss-French border, where they're presumably working on some high-tech method to erase the memory of 2020 from our collective consciousness.
Cape Canaveral, United States
Before I visited Cape Canaveral, my knowledge of NASA was basically limited to the movie 'Armageddon' (which, as far as I'm aware, isn't even a true story). After walking out of the Kennedy Space Center, my Hollywood-addled brain could barely comprehend the scale of the achievements that originated there. Plus, you can touch an actual piece of the moon. Mind blown.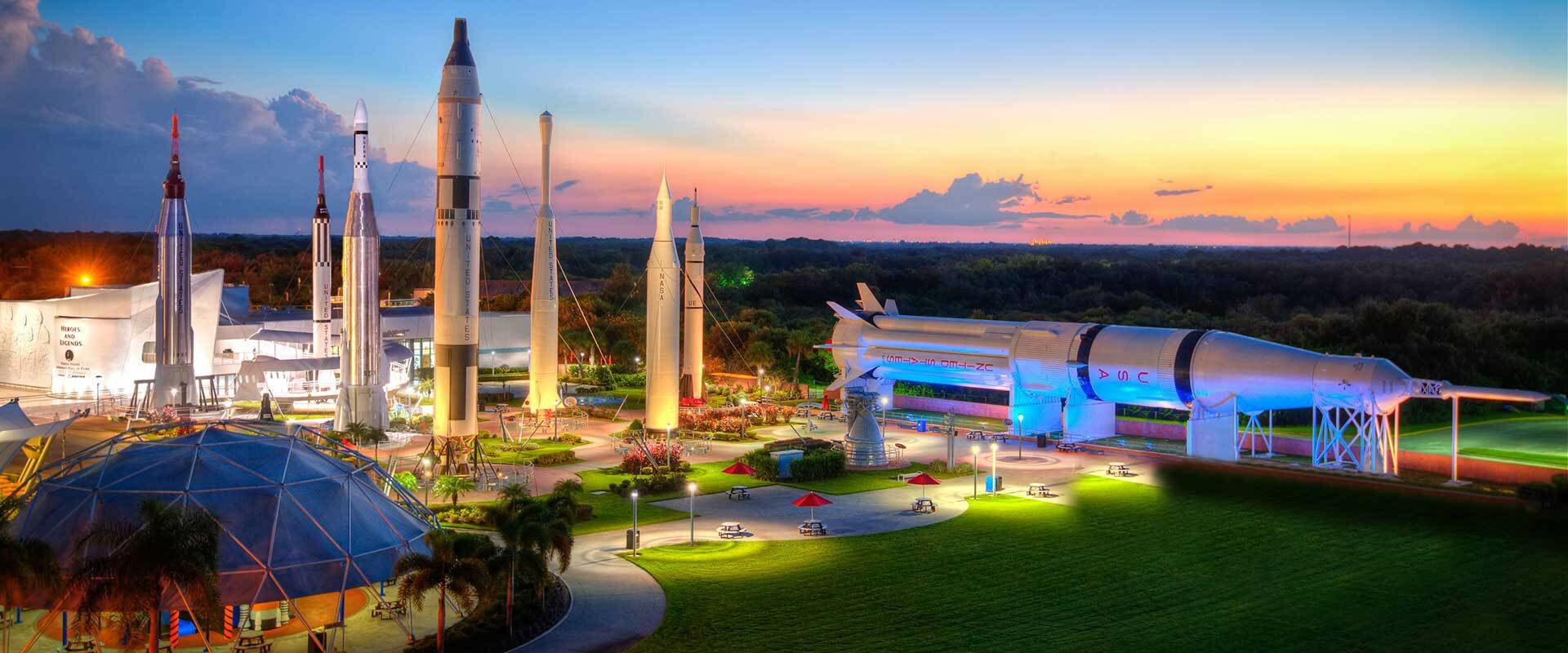 Forest of Hope, New Zealand
New Zealand has been off limits to overseas visitors since COVID-19 gripped the globe in March, but international admirers can still leave a little footprint through the Forest of Hope. The first country to leave 2020 behind (jealous!) is welcoming the new year by planting two forests full of native plants, encouraging people from around the world to donate a sapling that will grow into a tree by the time they can hop on a plane to visit.
Robben Island, South Africa
Off the coast of Cape Town lies the prison where Nelson Mandela spent the majority of his 27 years behind bars before he collected the Nobel Peace Prize and the presidency of post-apartheid South Africa. The Nelson Mandela Gateway—the ferry terminal to Robben Island—features a museum detailing the country's struggle for equality en route to Mandela's cell on the island, which now dubs itself "a symbol of the triumph of human spirit over adversity."
Golden Hand Bridge, Vietnam
If there's a more Instagrammable bridge on earth, then influencers haven't discovered it yet. Perched on the hills above Da Nang, the golden structure is suspended by two mammoth hands protruding from the mountainside, like some god of the Earth is dedicated to holding up this peerless perspective of the Vietnamese landscape.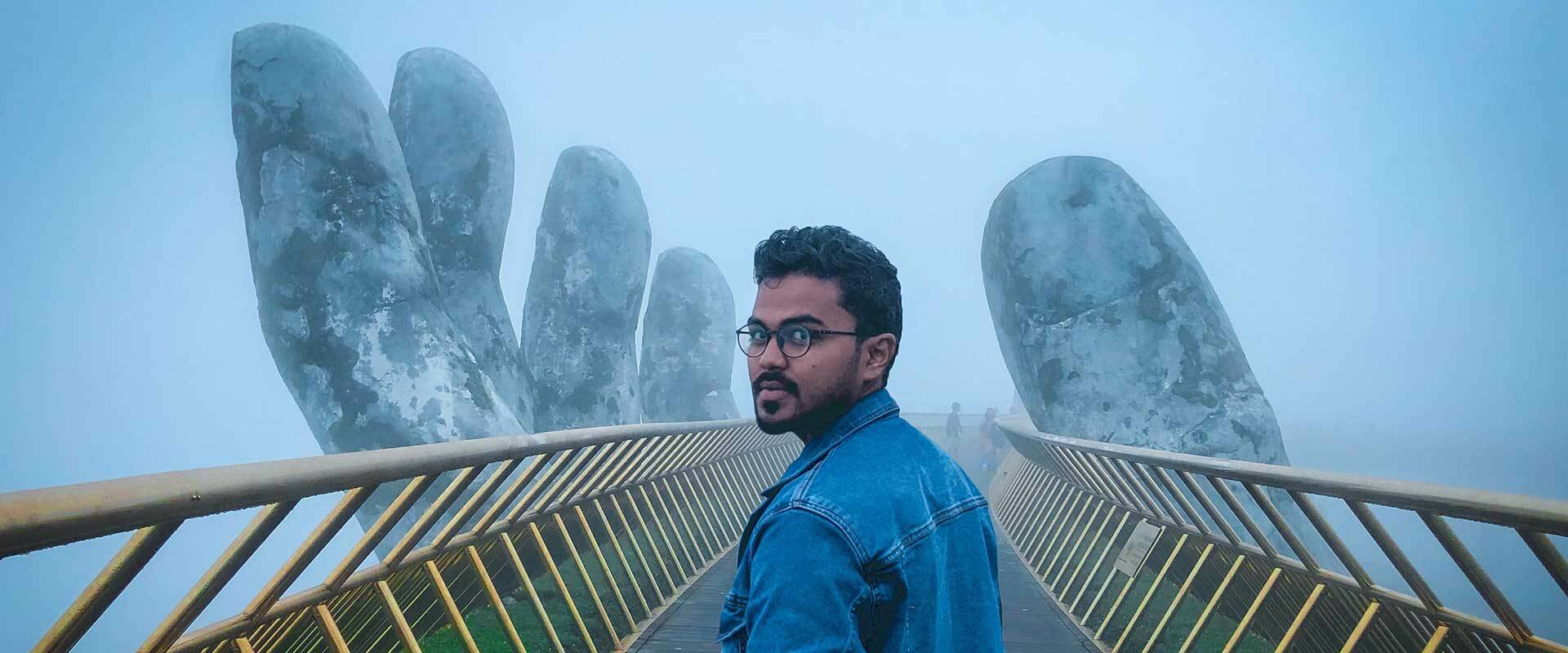 Giant's Causeway, Ireland
It's hard to believe this natural marvel is sandwiched between the Troubles-torn streets of Belfast and Derry, such is its serenity. Made up of 40,000 perfectly hexagonal columns, the Giant's Causeway was formed by volcanic activity millions of years ago—but dreamers prefer the myth of Finn MacCool, an Irish giant who built the causeway to battle (and eventually outfox) his Scottish rival.
Sarajevo, Bosnia and Herzegovina
Few cities are scarred by war as badly as the Bosnian capital, which was bombarded by a bloody siege for 1425 days in the mid '90s. So-called Sarajevo roses—mortar craters since filled with red resin that vaguely resemble flowers—dot the city's footpaths and streets. But around them blossoms one of Europe's most cosmopolitan cities: a hive of mosques, markets, microbreweries and museums documenting Sarajevo's tragic modern history and filled with welcoming and resilient locals all too eager to show you around with a smile.
The Amazon, Brazil
Forest fires, farming, logging and climate change are devastating the Amazon rainforest, but you might hold the key to saving it. Ecotourism—responsible travel designed to conserve the natural environment and support the local community—is growing in this mighty jungle. And if travellers can offer local people a more sustainable living than loggers can, this cradle of biodiversity stands a better chance of survival.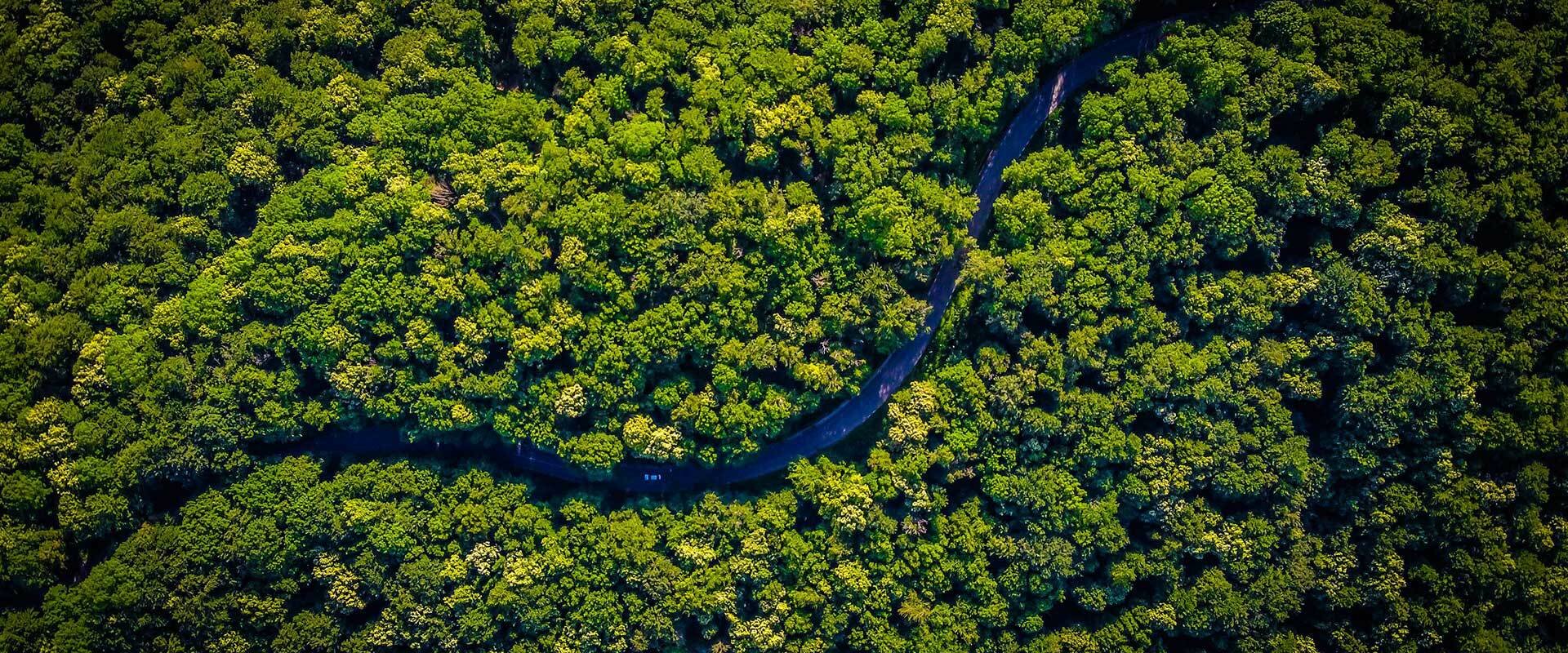 Petra and Wadi Rum, Jordan
Petra—an ancient hidden city made famous by Indiana Jones—and Wadi Rum—an even more ancient desert made even more famous by Lawrence of Arabia—both ooze enough ethereal wow factor to earn a place on any "world's most inspiring places" list. That they're an oasis from the conflict that grips the Middle East earns them a place on this one, too.
Musée Curie, France
Notre Dame, the Eiffel Tower, Versailles, the Arc de Triomphe… Paris is packed full of must-visit highlights. But when life returns to normal thanks to the dedicated scientists who come up with a COVID vaccine, it might be worth adding this little museum to your Parisian itinerary—a tribute to the Nobel Prize-hogging clan of radiological researchers housed in Marie Curie's old laboratory.
Northern Lights, Canada
When white snow descends upon Canada, so do curtains of dazzling light illuminating the night sky. Witnessing the transcendent natural light show that is Aurora Borealis is on every traveller's bucket list—and while international travel remains as up in the air as the Northern Lights themselves, 2021 is a good time to tick it off.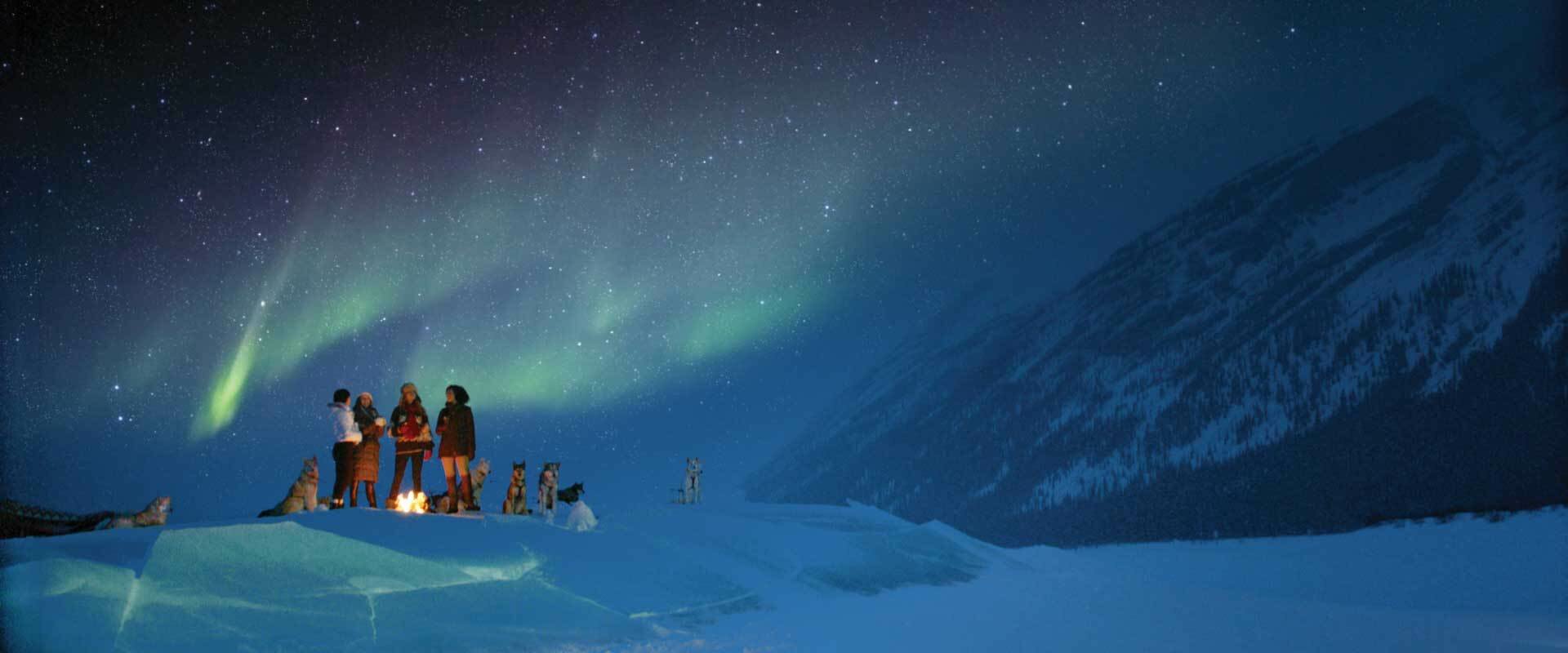 Museum of Broken Relationships, Croatia
The shards of shattered hearts form a beautiful mosaic in this Zagreb museum—one of the most unusual but strangely uplifting on earth. The idea is that former lovers send in mementos of their failed flings alongside a brief explanation. The result is a love letter to our collective ability to overcome heartbreak (which has surely prepared us to bounce back from a global pandemic too, right?!).
Hiroshima, Japan
The city's name is synonymous with the atomic bomb, but Hiroshima built the Peace Memorial Park out of the ashes of 1945 to denounce the horrors of war. This huge inner-city park houses a museum, a cenotaph and the ruins of the A-Bomb Dome to tell the stories of the victims and spread a message of peace to the visitors.
Uluru, Australia
This ancient rock in the heart of Australia is a sacred site to that country's Indigenous population—the oldest civilisation on earth, dating back more than 60,000 years. A sandstone monolith surrounded by the outback's endless red dust, Uluru shines brightest at dawn and dusk, when it appears to change colour with the sun.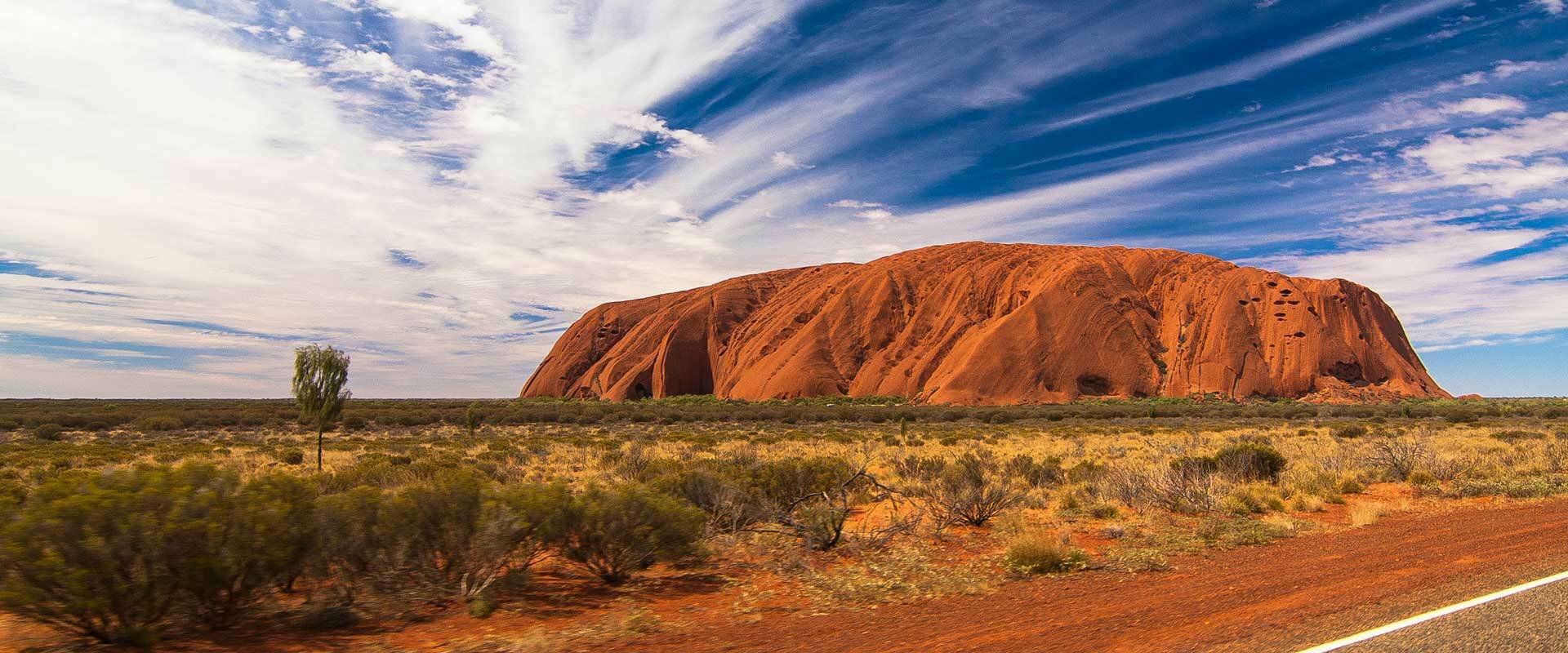 Copenhagen, Denmark
Late in 2019—just in time for its pool of visitors to dry up thanks to COVID—the Danish capital opened CopenHill: a waste-to-energy power plant littered with groundbreaking green spaces built for activities. Ever wanted to ski down an artificial slope atop the world's tallest artificial rock-climbing wall? You're in luck.
Bhutan
While developed nations continue squabbling over climate change, Bhutan is the world's only carbon-negative country, meaning they absorb more emissions than they pump out. Bhutan's constitution ensures that 60% of the country must be covered in trees and the hiking trails are as spectacular as you'd expect, especially those in the shadow of the kingdom's breathtaking mountainside temples.
London Science Museum, England
This British institution is already curating an exhibit documenting COVID-19, including a vial of the first vaccine. That's worth a visit if only to celebrate this pandemic eventually being confined to a museum after plaguing every inch of the planet for so long.

You may also like to read