What an unexpected friendship with an elderly couple taught me about travel
After an unlikely series of events, I found myself curled up on a mustard yellow chair, strongly-brewed coffee in hand, in the apartment of an elderly American couple living in Cuenca, Ecuador. My eyes were as wide as the saucer on which I placed my cup as these self-described "Old Ones" told me about a bustling Moroccan market and how, for a minimal cost, a dentist would remove a tooth, right there amongst the mountains of crimson spices and hand-crafted goods. I listened in horrified awe. Each of their stories was better than the last. So far, I'd heard about coffee ceremonies in Ethiopia, kayaking to barely touched landscapes of the US west coast, eating dinner cross-legged in a Parisian apartment barely bigger than a closet and arriving after sunset to a bed and breakfast perched on a sleepy Italian orchard.
It was May 2020. We were past the frenzied toilet paper buying part of the pandemic, and the printed cloth masks I'd purchased were an early sign of my commitment to COVID-19 precautions. It had become clear that March's two-week hunker down period was pathetically naive, though we didn't yet realize how long the pandemic would go on for. I was a temporary guest in the upstairs apartment of my neighbours Rich and Barb, a.k.a. the Old Ones, because my downstairs apartment had turned against me and grown an enchanted forest's worth of mould. None of us had left our four-storey apartment building on our charming street in the south of Cuenca other than to buy the bare essentials at the corner store. We had a 2 p.m. curfew and casual runs or park strolls were banned. While friends at home in Canada seemed to be getting reacquainted with the great outdoors, my great outdoors had moved indoors and grown a puke-green layer all over my purses, jackets and shoes.
Rich and Barb insisted I temporarily moved upstairs to their apartment, and thus began an unlikely friendship. Though I eventually moved to a new apartment, this unexpected pandemic bubble that we formed under crappy circumstances continues to this day, and it changed how I think about travel... and life in general for that matter. Between the Saturday afternoon lunches and Tuesday evening glasses of wine, my day-to-day chats with Rich and Barb revealed some pretty heavy life lessons that emerged during the hours I spent giggling in lockdown with these two Old Ones.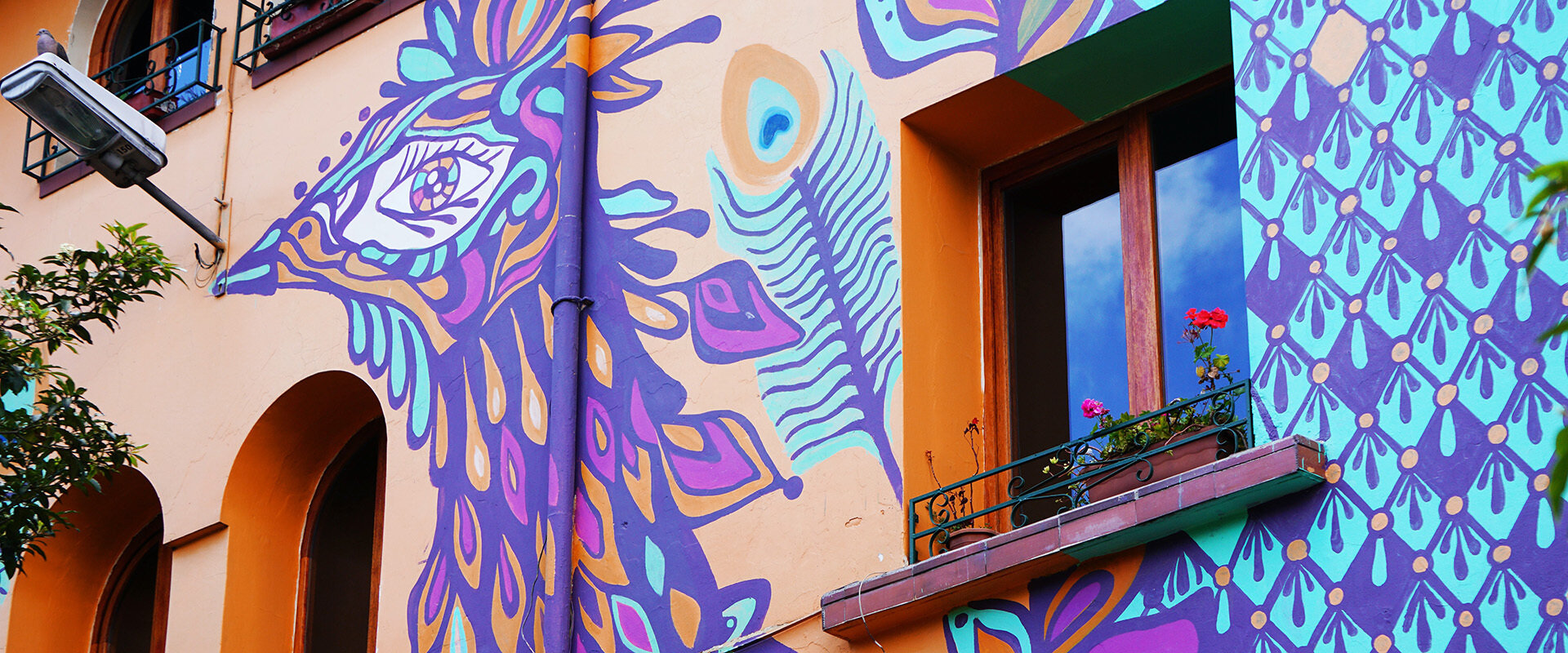 If you decide to do something, then you can
I met Rich and Barb on a crisp, blue day in March just as the COVID-19 headlines were starting to become more serious. I was in my apartment boiling water for tea when Rich appeared at my back door. I came out to say hello when a sharply dressed Barb turned the corner. They said they were visiting Ecuador for a month, staying in the apartment above mine and that they used to live here a couple of years back.
When borders closed and we went into lockdown, we calmly stayed put while travellers around the world anxiously booked flights home. Rich and Barn had family back at home in Kentucky, but both they and their loved ones felt it was probably best for the duo to stay put. When weeks of COVID bedlam turned into months and political tensions in the US worsened, Barb simply said that she and Rich would probably end up hosting Thanksgiving and Christmas in Ecuador. It was followed by a casual, "and I might as well buy some more t-shirts."
Their "one-month" trip has lasted a year and a half so far. I took this casual attitude as a really great example of both mind-over-matter and learning to go with the flow in situations where there's little else you can do. Anytime I've checked in on their decision to stay, they say the same thing: "We are comfortable in our apartment and it seems we're better off here anyway." Years ago, they lived in huts in Ethiopia with much fewer amenities so, by contrast, Cuenca is tame anyway.
Never let an old person live in your body
One evening, I sat down to a gorgeous salmon dinner with my newly adopted grandparents and Richard grinned. "Now, have you ever gone for a camel ride?" I hadn't and told him as much. "Oh boy!" he says to me. "Now that's something you have to try." He proceeds to tell me about his camel ride through the Moroccan desert, about the (at best) wobbly ride balancing on a camel hump and trying not to get thrown off during the steep, steep climb up the sand dunes. Rich makes sure my imagination won't leave gaps and even acts it out leaning dramatically backwards on his chair, his left foot flails in the air, his arms jerk forwards from the force of the imaginary slope-savvy camel that is now in the dining room. Riding a camel, I decide, seems like total chaos. "How long ago did you do that?" I ask, expecting that this happened maybe at some point in the 80s. "Well that was just a couple years ago!" he says.
I nearly spit out my water. Richard is 88, though going on 25.
"Well if you think that's a good one, you should hear about our ziplining trip here a couple of years ago in Ecuador," Barb, 78, tells me. She proceeds to tell me about the time they harnessed up to sail above the treetops through cloud forests in Ecuador. I picture the Old Ones' white hair streaking through the trees like lightning. Whizzing above tree canopies and dangling above life-threatening gorges isn't exactly an activity commonly favoured by seniors. Barb came to this realization too after inviting the young woman behind her to jump the queue ahead of her. "Well, she wasn't ziplining at all," says Barb. "She was an EMT."
That's when I learned that if the adventure is to continue, you can never let an old person live in your body.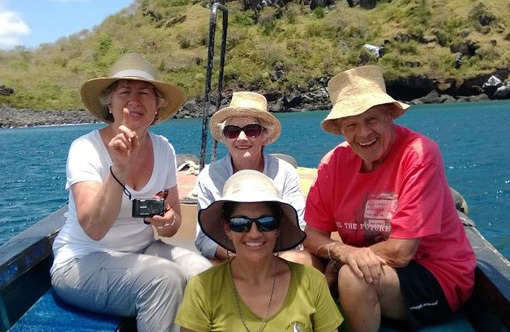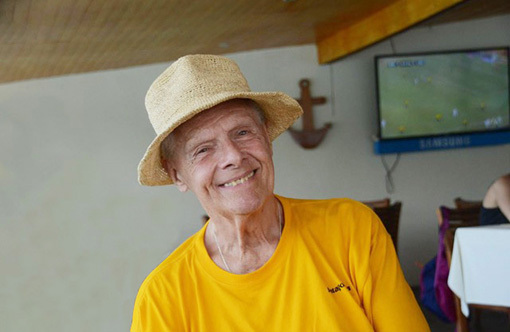 Don't let your age impede your sense of adventure
Though I've now moved into a new apartment, I still regularly visit Rich and Barb. Before I even sat down at lunch one day recently, Rich was bursting with excitement about a discovery he made on a trip to the coast. "Boy, you missed a heck of a trip! We've got some booze and it'll knock your socks off! Seriously, you gotta come over but bring your 'jammies if you drink this stuff!" Spoiler alert: I have yet to drink this sock-knocking booze and I'm slightly wary knowing that Barb found it roadside by a banana field and that it's made from sugar cane, my personal least favourite. I looked at Barb for an explanation but all I got was a shrug and a "Well, I think it's neat."
Here's the thing: there are so many people in their late twenties and thirties who have less of a sense of adventure than the Old Ones and, in my hours with Rich and Barb, I've really come to see the value in staying open-minded, inviting adventure, staying sharp and certainly never becoming apathetic. It's this same ingredient that, when sharing a story about sipping beers in Germany or learning history in Prague, compels Richard to say, "I'd like to go back there." Or, when a friend shares with us her experience on a cross-continental bike trip, he says he'd like to try it but that he's too old… and then asks the logistical "how to" questions as if he's planning to do it anyway.
Forget social expectations, live how YOU want
While I was sipping my morning coffee with Barb on a sunny May day, out strolled Richard on his way to the bakery. (I offered to do grocery runs, but this offer was unsurprisingly rejected. Richard doesn't seem to like being treated like an "old person," so I keep my mouth shut. Mostly.) He put on his hat, gloves, mask up to his eyes and, my personal favourite, his backpack. "He loves that awful backpack," Barb later said to me via text and when I read it, I could basically see her teasing grin. I'm sure this black bag has caught more than just my attention. The weathered, patch-covered sack is something you'd expect on the shoulders of a twenty-something traveller roaming from hostel to hostel, country to country… and less from a man approaching 90. (If you ask me, between the backpacker and Richard, I think Richard wears it better.)
That's the thing about the Old Ones: there's always some little detail that surprises you. "I'm like the crazy aunt in the attic," Barb once said to me as we were laughing at yet another of their memories. She might be right but then again, just because society doesn't expect something of you doesn't mean it's wrong. In other words: you do you.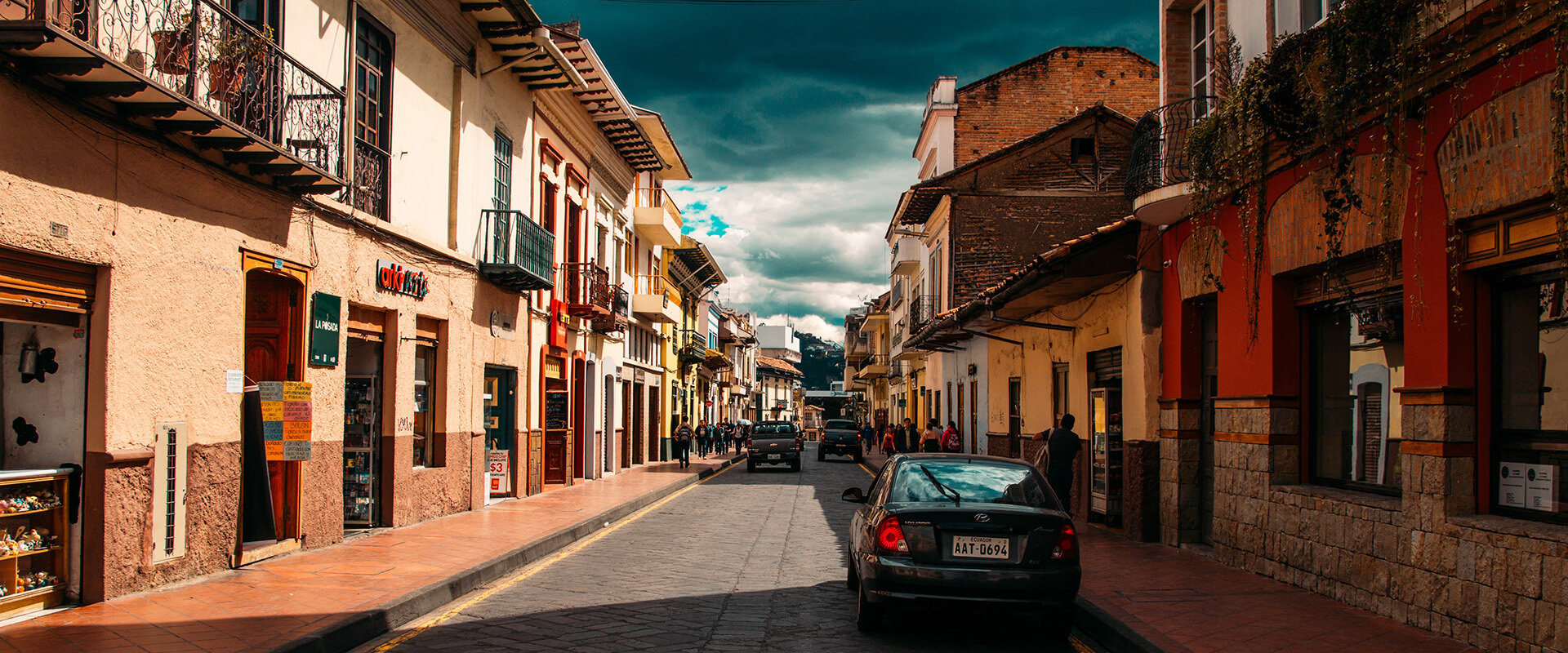 Live outside of your comfort zone
There's something about Ecuador's inconsistent weather that I just love: one minute the sun's out and it's hot; the next minute, clouds blow in off the mountains and the temperature drops. We were sitting in the living room on one of those typically chilly Andean nights. Barb and I were cozy in alpaca wool sitting next to the fire, sipping wine. I wondered out loud about feeling as though the life I've chosen in Ecuador is far from normal and that sometimes I worry about the unknowns it leaves me with. At the same time, my lifestyle here brings me much more happiness than the one I left behind in Toronto three years ago, which felt monotonous and alarmingly blah. At the time, I went with my gut, booked a one-way ticket and packed my bags. And even though the future would be unknown regardless of where I call home, planting roots (even small ones) in an unlikely destination sometimes still feels like a leap of faith.
When I say this out loud, Barb seems to get it immediately. She mentions her two divorces and the time in the 80s when she travelled to Peru on her own, prompting a family friend to muse, "Well, Barb was always a little… different." She draws the outline of a small square with her two index fingers in the air. "Most of the people I meet back home are boring. They just stayed in their little box all their life. I never know what to talk to them about. I feel like an alien, but you can't stay in a little box."
I think of this often. I've already been living abroad longer than I planned. When I walk on mountaintops above the clouds, I'm amazed that the Andes can offer all this—free for the taking for anyone willing to go. I turned 30 in April and despite my best intentions, that milestone knocked me off my feet. Societal norms say I should be home by now, putting in roots deeper than the ones I've planted here. I started to doubt what my inner voice was telling me—what it has always been telling me—which is that I need to see and experience the world first-hand. The 26-year-old version of me set foot in Colombia without a lick of Spanish but led with a confidence that said "I know I can do this." In April though, I let the big 30 get the best of me. When I shared this with the Old Ones, they just laughed. "Well, ask Richard how he's feeling. In two years, he'll be 90!" said Barb. Somehow, it was as if to say: "Haven't we taught you anything?" They definitely have. In this time when no one could go anywhere, they taught me that the things that I've learned through my travels and the person I've evolved into will come with me across borders and through the years to come. Maybe I will ride rogue camels through the desert or drink the knock-your-socks-off banana-field booze after all.
You may also like to read