I'm a Canadian "stuck" abroad right now, and here's what I miss the most about home
I'm a Canadian who's been nesting abroad in Ecuador for six months and counting. When borders around the world started to shutter in March, I, like many, filled my fridge and cupboards and hunkered down for a couple of locked-down and anxiety-filled weeks. As the weeks slipped by, March turned into April, which turned into May, and I flipped the pages of my Canadian Geographic calendar pausing for a moment on the first of each month to admire yet another Canadian landscape I had missed out on in 2020.
The pandemic has become a time warp of sorts where the weeks seem to fly by. By June, realizing (or finally admitting) that we were all really truly in this for the long haul, I got myself a riverside apartment and filled it with plants, new rugs, a cozy couch and a patio table so that when all else was cancelled, I could at least drink in views of Andean ridges. I stopped waiting for family and friends to visit and I scrapped notions of heading back north for summer... or Christmas. Though in theory I could have returned to Canada, but given that I live in Ecuador and wasn't just on vacation at the time, travel wasn't essential enough to necessitate hopping on a humanitarian flight. Now that there are fewer flight options entirely, the prospect of hours on a public bus to travel to international airports with a likely stop in the US is enough to deter me. So, I stay put in my home some 2,400-metres up in the mountains in Cuenca, Ecuador and while it's lovely... I'm still nostalgic for Canada.
With 2020 being... well... 2020, I've heard "I wish I could travel" or "I'd love to be abroad" more times than I've left my own apartment. (Okay, slight exaggeration.) Here's the thing though: Canada is awesome and as someone on lockdown abroad, I'm nostalgic for the Canadian experiences you can't replicate from afar. I think, perhaps, that now could be the time for those at home to appreciate our country and explore it (safely). Here are just a few of the things I miss the most.
Crisp fall mornings
It's that time of year when temperatures drop and that morning coffee is accompanied by crisp, clean air outside. Dewy or frosty mornings are a simple pleasure that can bring joy during Covid times, and nothing beats going for an a.m. walk in brisk but invigorating temperatures.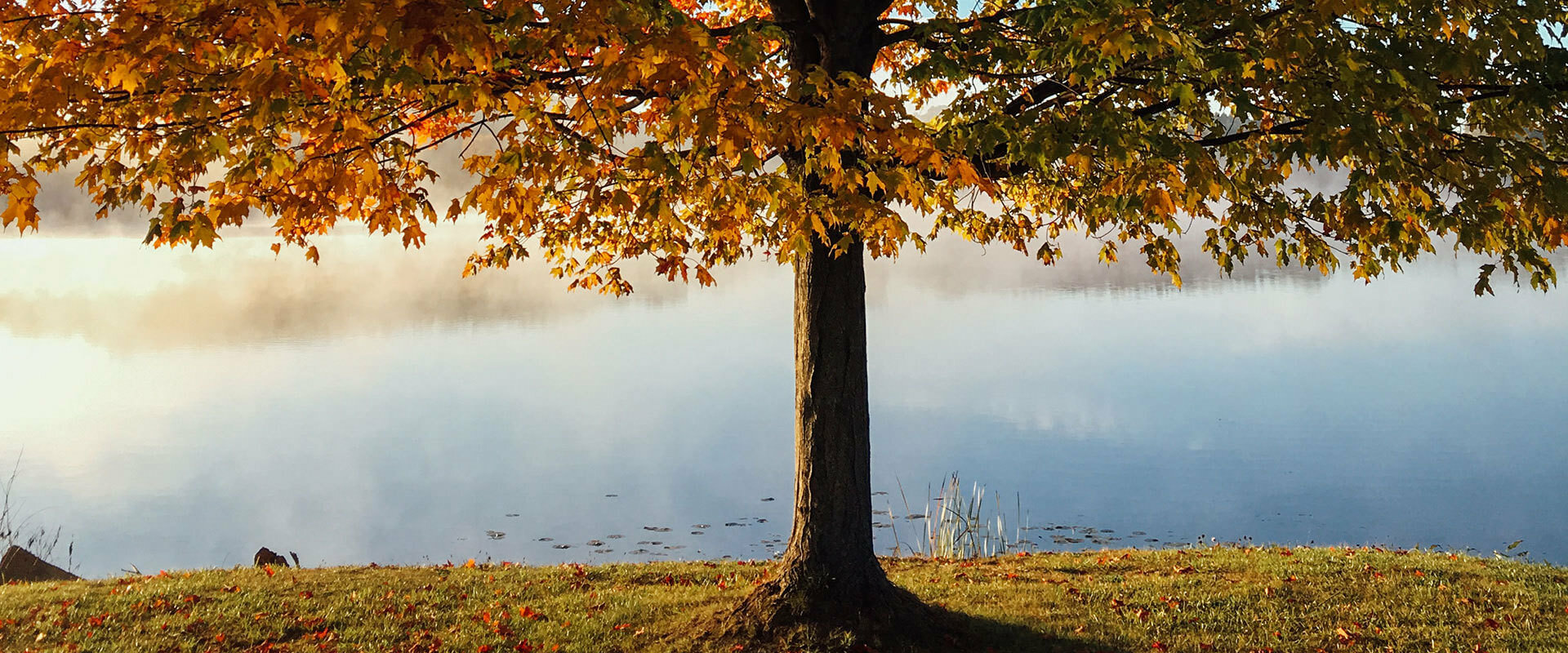 The September fall craze
Apple picking, cozy knits and pumpkin spice may be basic bitch trademarks that get an eyeroll here and there. The way I see it, there's nothing wrong with celebrating the seasons. Actually, Canada is pretty unique in the sense that it actually has distinct seasons, so why not honour them? There was a time when I admittedly scoffed my way through September and October at the all-too-predictable Instagram posts cluttering my feed. If I was home in Canada these days though, I'm willing to bet I'd be sipping hot chocolate clad in a damn knitted cardigan in the middle of a pumpkin patch somewhere.
Farmers' markets stocked with local produce
It's so easy to get stuck in that grass-is-greener mentality—especially when wanderlust is at its peak. I get it. The thing is, it can be easy to obsess over white sandy beaches and foriegn cuisine in Asia while forgetting about the incredible things in our own backyards. Like farmers' markets, for example. Near my home in Ontario, there's a market that sits on the edge of corn fields and the province's famous rolling green hills. It's a quaint, homey spot that smells like hot-from-the-oven pie and freshly-picked produce. As Canadians, we often struggle to name our national foods but a visit to a farmers' market might trigger a newfound appreciation for sweet corn, squash and apples. Honestly, I'd take a morning trip to a Canadian farmers' market complete with a piping-hot cup of apple cider over any tour these days...
To-go coffee in the morning
Man, to-go coffee is a luxury not to be taken for granted and you don't know how much you've underappreciated it until it's gone. Rising early and starting a promising day with a hot, freshly-poured brew from your favourite coffee spot is such a great way to start a day. (And yes, it's true that Tim Horton's actually tastes like home.) Sure, I might live in one of the world's best coffee regions but if you're asking for Ecuadorians to open coffee joints before 8 a.m. and for a drip coffee to be served in a take-out cup, you're dreaming. That coffee culture just doesn't exist here. There was something special about grabbing a to-go latte post-run on the weekend but I didn't realize that until I left.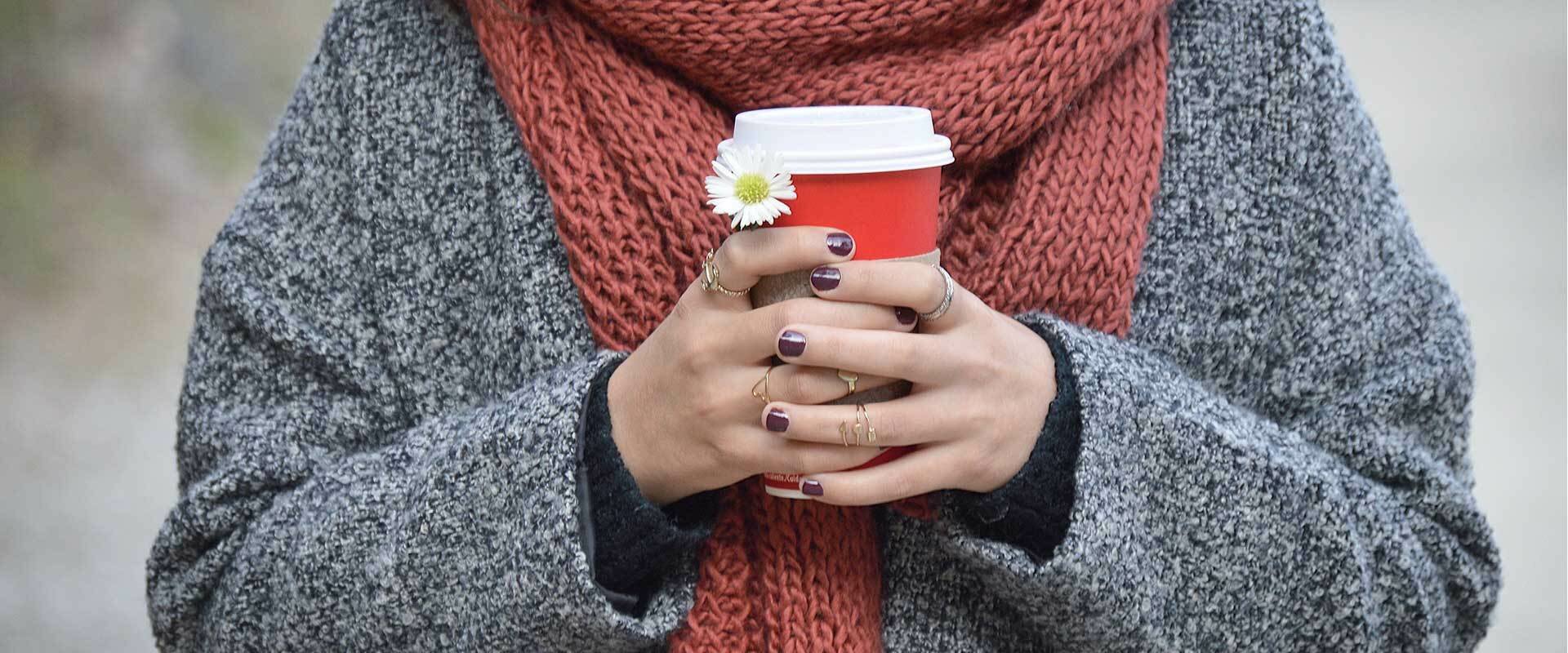 Long evenings
Okay, I know the days are getting shorter but hear me out: your evenings are still long. Yeah, the sun might not be setting at 9 p.m. like it did in late-June but compared to many parts of the world, daylight until 7:30 p.m. or 8 p.m. is a treat. On the equator, our sunny rays last until 6 p.m. give or take a few minutes. All year round. Like clockwork. Enjoying watercolour sunsets later than that is to be blessed with true Canadian beauty.
Fresh snowfalls
I'm not going to romanticize the entire winter season here. Canadian winters are long, and harsh and cold… that's true. But those peaceful Sunday afternoons when the world looks like the inside of a snowglobe are to die for. Many Canadians react to my relocation with a "I bet you don't miss winter!" Truly though, being cozy indoors and marvelling at the winter wonderland outside (and dare I say bundling up and venturing out!) is the kind of day I'd even pay money for this year.
Sipping craft beer on a sunny patio
No matter which of the provinces you plan on exploring, the craft beer scene is strong. Canadians have perfected the art of the artisanal brew, so regardless of whether you're an IPA or a pilsner person, your order is sure not to disappoint. If you'll be travelling outside of your stomping grounds in this latter part of 2020, ordering a flight of different beers from a local brewery is one of the most authentic Canadian experiences I can think of. Stick to patios for a safer time. Maybe one with a heater.
Lakeside lounging
Canada is, as we know, home to some of the best freshwater lakes in the world. Lakeside lounging isn't just a summer activity either. Find a spot by the dock, grab a book, a glass of wine and unwind with your travel buddy. Even better if there's a fire pit nearby because nothing beats the smoky scent of an early-fall bonfire to warm up on a chilly evening. Visiting Niagara Falls? Sneak away to its most underrated beauty: Niagara-On-the-Lake. Making a trip to BC? Give yourself plenty of time to enjoy its sky-blue lakes. And of course, if there's a time to go big or go home, it's at your new favourite lakeside picnic spot, so indulge in some food truck Canadian bacon-topped poutine and park yourself somewhere pretty.
Trees that glow orange in fall
If wanderlust is getting the best of you these days, keep in mind that tourists from abroad visit our country to see the amazing fall colours that are unheard of in other parts of the world. Trees that glow orange, yellow and red are one of the many things that earns Canada its reputation of being one of the most beautiful countries in the world. Sure, a one-week budget jaunt to Costa Rica would be nice but have you considered how many people are currently dreaming of a stroll through Canadian woods? At least one. Ahem.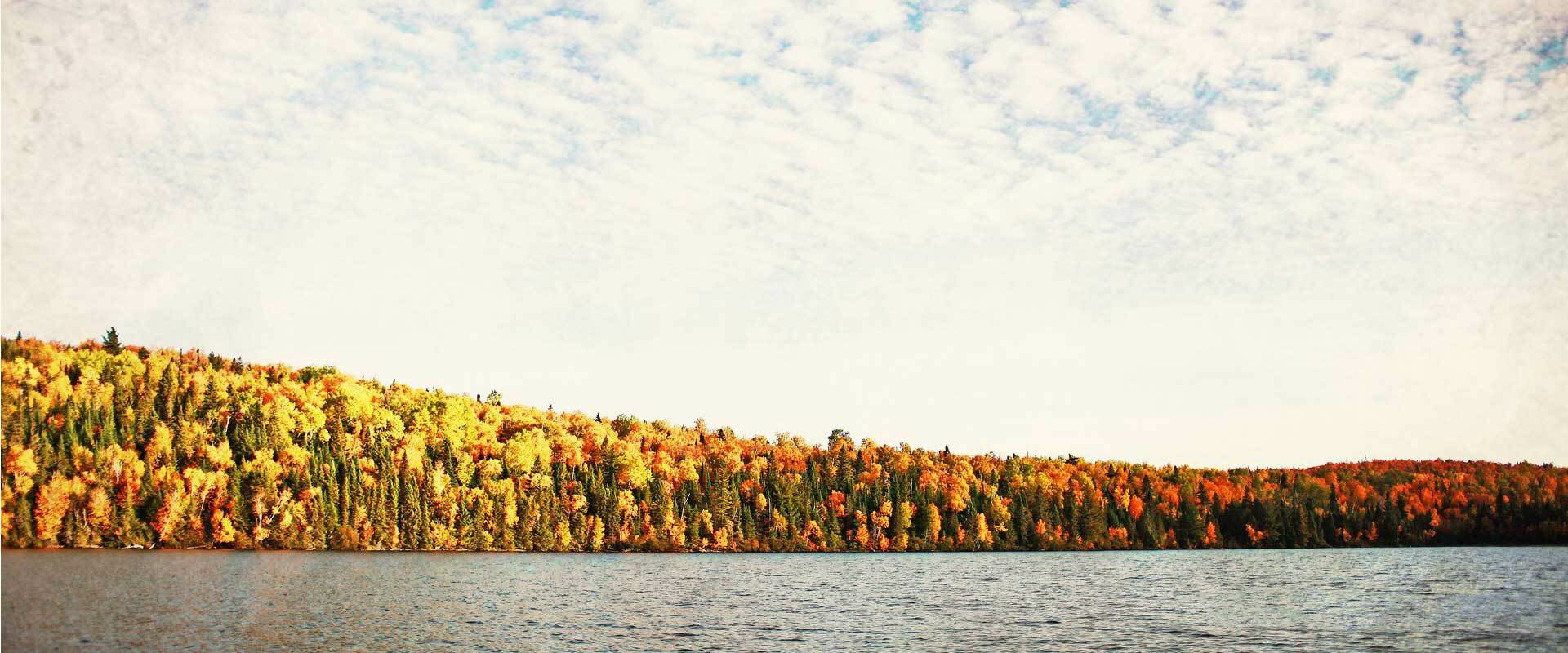 Thanksgiving!
Maybe I'm biased but we Canadians timed our Thanksgiving way better than our neighbours to the south. This year may not have offered us much to look forward to but a semi-isolated Thanksgiving in mid-October is definitely something to be pumped about. And since many of us have been spending the quarantine perfecting our kitchen skills, we can probably all expect the stuffing, gravy and veggie dishes to be on point.
Being cold
Yes, I actually miss being cold. Canadian weather wakes you up and gives you that extra little push. Getting outside and enjoying our country—its parks, beaches, trails, cafes and city storefronts—isn't just for summer. (And so often, it's best when you get these spaces all to yourself.) And returning to heated indoors with soups, teas and comfort foods made just for cold weather makes it all so worth it.
Busting out the skis!
I learned to ski in the snow-capped mountains in Alberta and BC. The mountains in Canada's west are a really special place where powder snow is in fresh daily supply and the air smells like fresh pine. Carving S-shaped turns in freshly fallen snow and taking in Rocky Mountain views from the chairlift are truly Canadian experiences. To miss out is to shortchange yourself—seriously. By the time I moved to Ontario with my family, we took winter trips to Quebec strapping on the skis, checking out the incredible ice sculptures and revelling in the French Canadian culture and top-notch food scene. (French-Canadian comfort foods make the icy chill well worth it.) Not into downhill skiing? Kick it cross-country style and explore nearby woods on a snowy day in the next months.
I've accepted that, in my case, international travel on this side of the New Year likely isn't going to happen. None of us know how this coronavirus era is going to turn out, but I can only think that ten years from now, being locked down in Ecuador will make for interesting conversation. These days, though, I'll have to be satisfied with the images on my calendar as I flip by Cape Breton, Kananaskis and Mont Tremblant month after month as I ride out this pandemic in my home away from home.
You may also like to read