7 ways to befriend locals in a ski town
The snow is falling and that means one thing: it's time to ski. Winter in Canada opens up a whole world of adventures and fun. While some may be tempted to hibernate until April, others are ready for downhill and cross-country ski adventures through the pines. The snow is going to be sticking around for a while so you and your travel buddies might as well take advantage of Canada's infamous cold weather and get outdoors.
Whether you're spending the season near the Rockies, a few weeks trudging through snow-blanketed mountains in B.C., or you've earmarked dates to ski and fill up on French-Canadian cuisine in Quebec, your ski season is sure not to disappoint.
The only thing better than hitting the powdery slopes is doing it with friends. Specifically, locals. Those who are from (or live in) ski towns across Canada will know which runs to try, which to avoid, and which spots are the best for your après-ski socializing. Don't know how to meet locals? Read on for our suggestions below!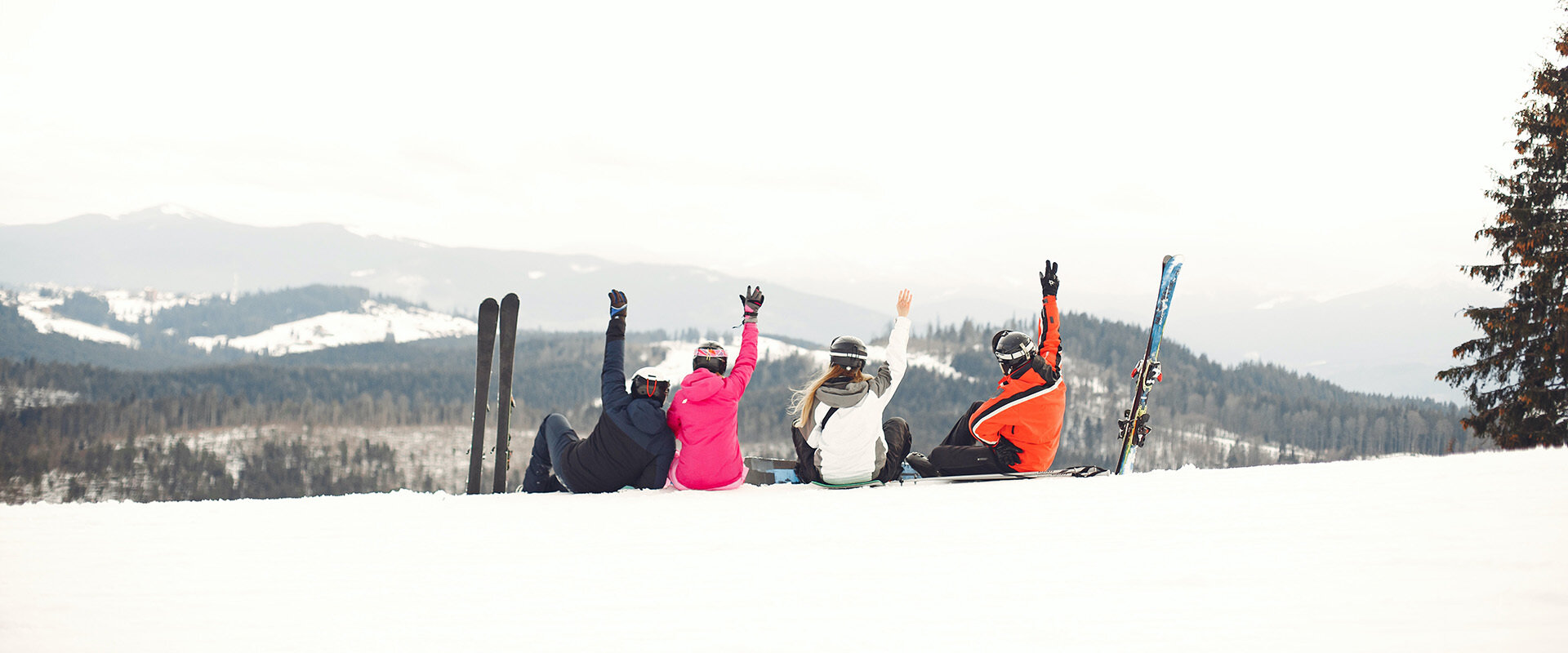 Enroll in a safety course

If you're on a working holiday visa or you're spending the season in the ski town of your choice, you have time to get a little more invested in the local lifestyle. If you're a seasoned skier or snowboarder who is well able to handle yourself in the mountains, backcountry skiing or boarding might be for you. If you're looking to get off the literal beaten path this winter, enroll in a safety course before you go. Here, you'll not only meet like-minded locals, but you'll secure a group of people who know where to go, what threats to be aware of, and how to backcountry ski safely. Since you'll have already done the course, you're not just taking their word for it either.
Dine at low-key restaurants
After a day on the mountains (in the frigid cold no less), you're bound to work up quite the appetite. Every ski resort (and the vicinity surrounding it) will have some obvious spots to satisfy your growling stomach. Aim to find somewhere more low-key, off the resort and away from the crowds. That's where you're more likely to bump into people who live nearby and who can give you a better glimpse into what's so special about their town.

© Destination BC / Andrew Strain
Head to the sauna
Sore legs muscles call for a day at the spa. A lot of Canadian ski towns (particularly those in Alberta and B.C.) have hot springs, pools, and saunas where you can unwind when you're not up in the mountains carbing your tracks through the fresh powder. These are always good places to get to know locals who are into health, fitness, and wellness. Strike up a conversation with whoever is next to you. Ask them where the best local cafe is or which chef's specials you shouldn't miss.
Keep an eye out for weekly meet-ups
Maybe the tiny little pub in town has a weekly trivia night. Or maybe the cafe you've been frequenting organizes mini artisan markets for local artists and foodies. The craft beer brewery could have a series of events happening while you're in town. Tune into things like this and show up open to meeting whoever else is there.
Check out local ride groups
If you're in town for more than just a weekend, get familiar with local ride groups. There will be plenty to choose from so just do your research, ask around, and find a group at your level. Having something like a once weekly group to hit the slopes with will likely open up your social circle in your ski town of choice without you having to put in much effort.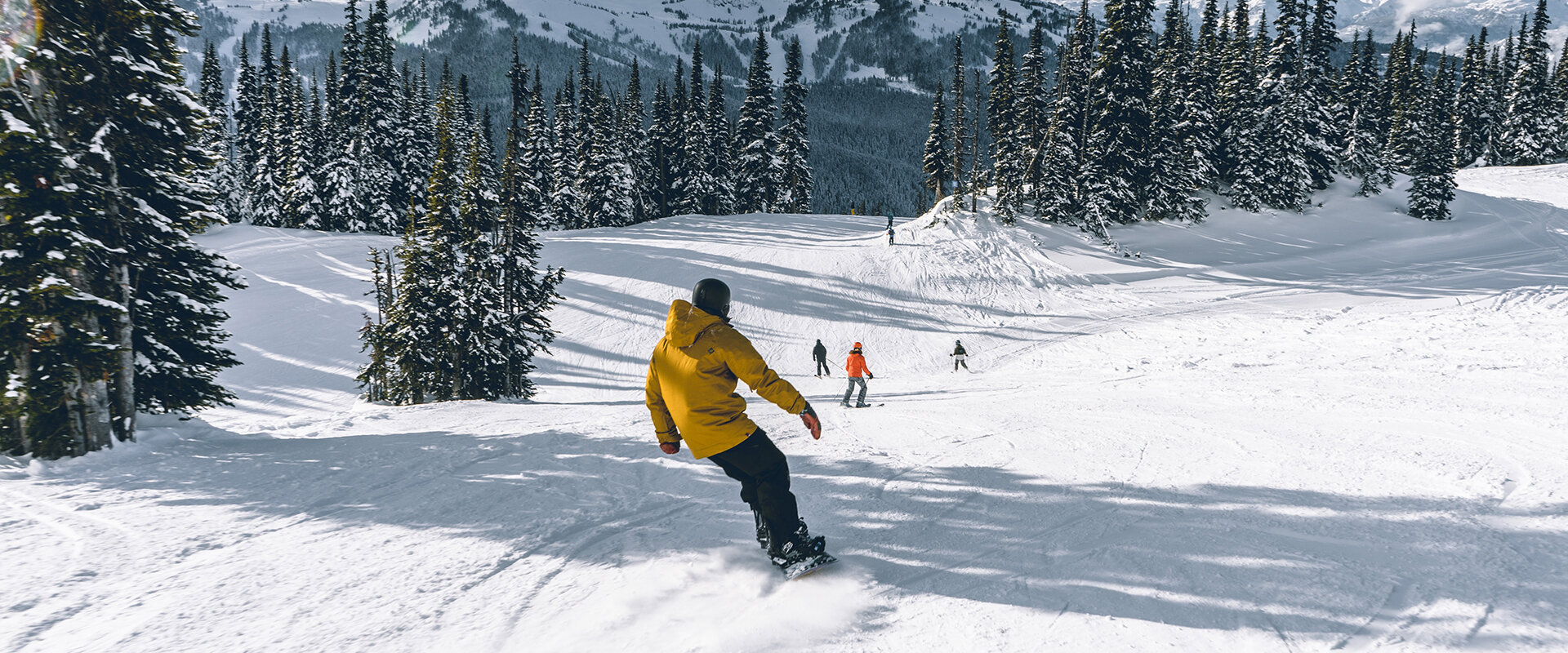 Unsplash / Benjamin Hayward
Search for groups on social

Instagram and Facebook are two of the best resources for finding events, like-minded friends, and locals who may be willing to show you the ropes. The best thing about finding something like a group on Instagram is that you'll be able to check out past events or meet-ups so you know what you're getting into. Maybe there's someone who knows the best spots for backcountry riding and you can browse through their pictures from the mountain to see if it's a fit. If you're a traveller who stays fit through activities like running or hiking, there could be something like a local cross-country skiing group where you can get in some cross training. Yoga studios are also great places to work out the aches and pains from over-used muscles.
Ask around!
As most backpackers know, it usually works in your favour to be open-minded, strike up conversations, and be the first to break the ice. Arriving in a new destination with curiosity and a genuine will to learn more about this place and its people is something that others will sense. Don't be shy to chat with your bartender, barista, the person who works at the front desk in your hostel, or fellow skiers on the chairlift. Oftentimes, this is how you end up getting invited to a potluck party or find out about the best place to hang out on a Friday night.
You may also like to read