10 cheap and tasty eats in Québec City
You're in Quebec City, one of the oldest cities in Canada, surrounded by cool architecture, lively bars, friendly Québécois, and some of the best food in the entire country. Exploring Quebec City's quaint pubs and vibrant culinary scene is the dream life—even more so for backpackers who discover how to do so while sticking to a small budget.

While the city's historic atmosphere entices travellers from around the world, the food scene quickly captures their imaginations and appetites. Quebec City restaurants are known for featuring Quebec terroir (products grown, raised, and made in the province), from small casse-crôutes (read snack bar with fast, cheap eats) to fine dining.
If you're staying at Auberge Internationale de Québec, you're in Old Quebec's upper town, close to the fortification walls, Château Frontenac, and streets filled with shops, restaurants, and bars. It's always a good place to start your foodie adventures in Quebec City. But don't stop there! This city has tasty affordable eats in every neighbourhood. Arrive with curious taste buds and a growling stomach.
1. Chez Ashton
Chez Ashton is a casse-croûte icon in Quebec City. It's known for poutine, but they have pub favourites like burgers and hot dogs, too. A 16oz poutine will cost from $11 to $14 (smaller poutines start at $6), and comes in an aluminium tin which keeps everything piping hot and delicious. In winter, Chez Ashton offers specials based on the weather. If it's -15ºC, the poutine is 15% off. For backpackers not used to Canada's harsh sub-zero temperatures, that'll make the windchill more tolerable. (Well, sort of…)
Location: 54 Côte du Palais, Old Quebec
2. Snack Bar St-Jean
Snack Bar St-Jean is located in Saint-Jean-Baptiste, a short walk from Old Quebec's upper town. It's a favourite casse-croûte among locals, especially after a night of drinking—it's open until 4 a.m., and until 5 a.m. on Fridays and Saturdays. Poutines are $7 to $23 (for a massive poutine that can easily be shared amongst new hostel dorm friends).
Location: 780 Rue Saint-Jean, Saint-Jean-Baptiste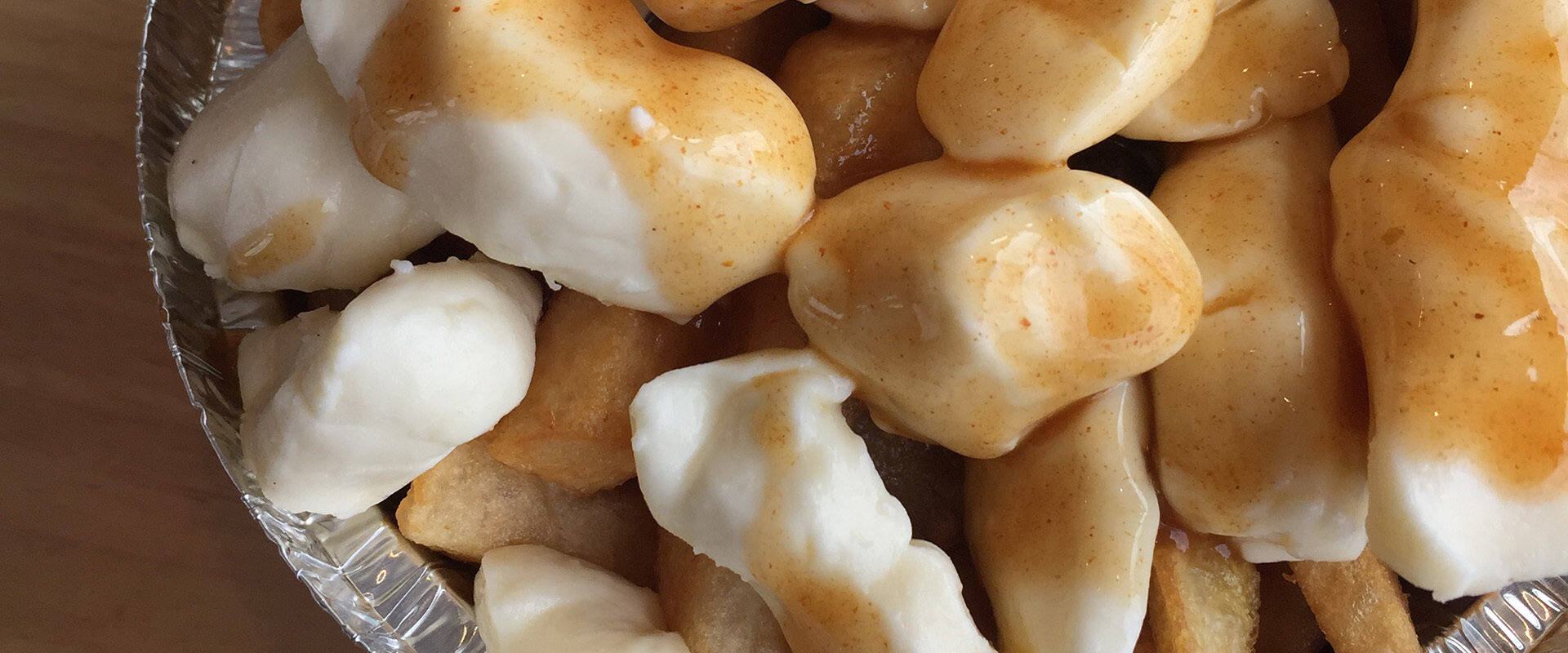 3. Bureau de Poste
Bureau de Poste in Saint-Roch is another local favourite. This restaurant is open every day, including Christmas and New Year's day so if you're hostel-hopping over the holidays, this should be a bucket-list spot. The kitchen is open until 2 a.m., making it a popular pitstop after the bar. Inside, the vibe is quite eclectic, and the staff are super cool. Plus, everything on the food menu is under $10, and drinks are under $13. If feeling indecisive, go for the fried chicken sandwich—it's quite delicious!
Location: 296 Rue Saint-Joseph Est, Saint-Roch
4. Chez Gaston
Chez Gaston is another casse-croûte of note. It's a tiny place and serves up yummy poutine and burgers. Poutines range from $6 to $20, and you can grab a basic burger for $3.95 ($4.25 if you want cheese). Craving a hot dog? It's only $2.50! These are great eats that'll silence the tummy rumbles for very little cash (meaning you can save your dollars for adventures and sightseeing in the coming days).
Location: 332 Rue Dorchester, Saint-Roch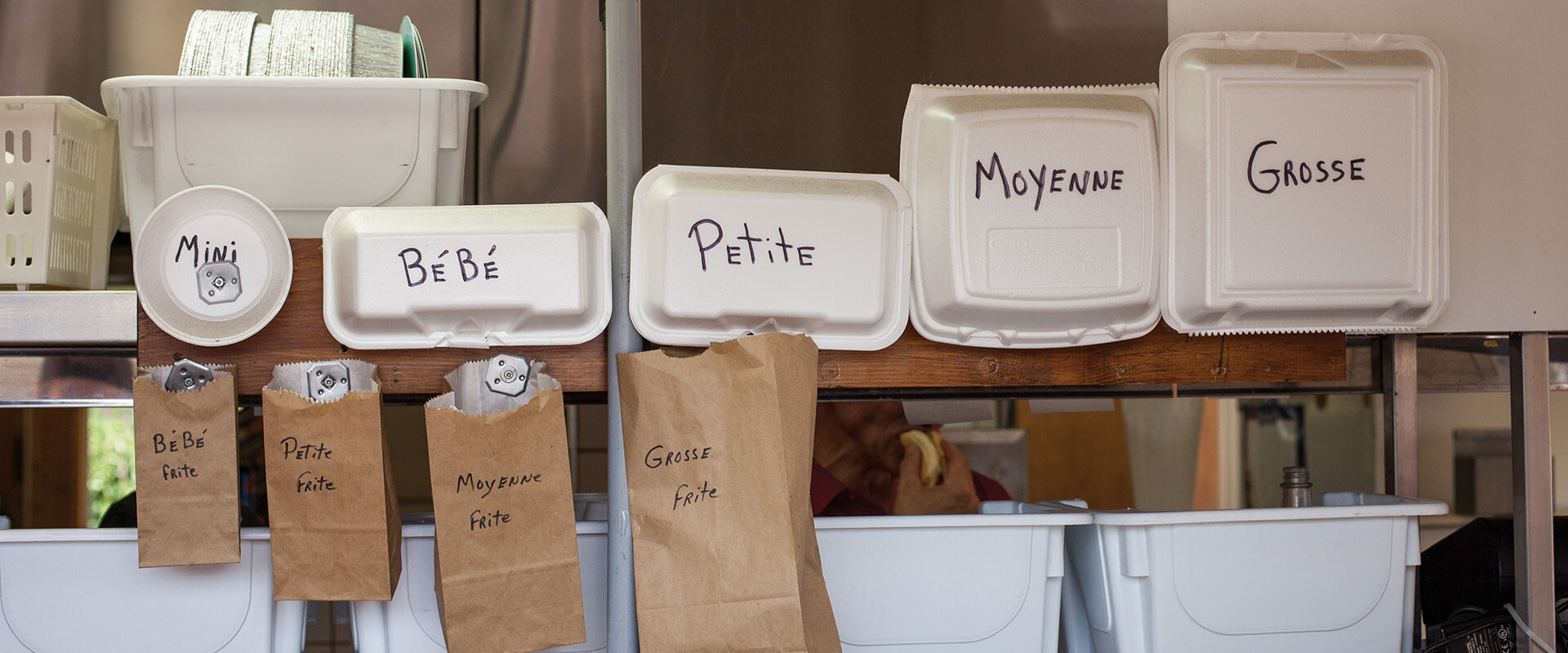 © Brand Canada
5. Buffet de l'Antiquaire
Buffet de l'Antiquaire is an iconic diner which has been serving up classic Québécois foods for over 40 years. The breakfast poutine is the main character here and a perfect morning-after meal. That said, a classic diner breakfast of two eggs, bacon, sausage, ham and beans is only $12. Lunch serves up burgers, and poutines for under $15. Consider splurging for tourtière, a traditional meat pie for $22.50. You and your travel buddies won't regret digging into a slice on a cold Quebec winter day.
Location: 95 Rue Saint-Paul, Old Port
6. Tora-Ya Ramen
Tora-Ya Ramen serves up mouth-watering ramen in Saint-Roch, and is easily the best ramen shop in the city. Big bowls of umami-packed ramens are $15 to $17 here. They have karaage chicken, gyoza and takoyaki, too. Yum!
Location: 75 Rue Saint-Joseph Est, Saint-Roch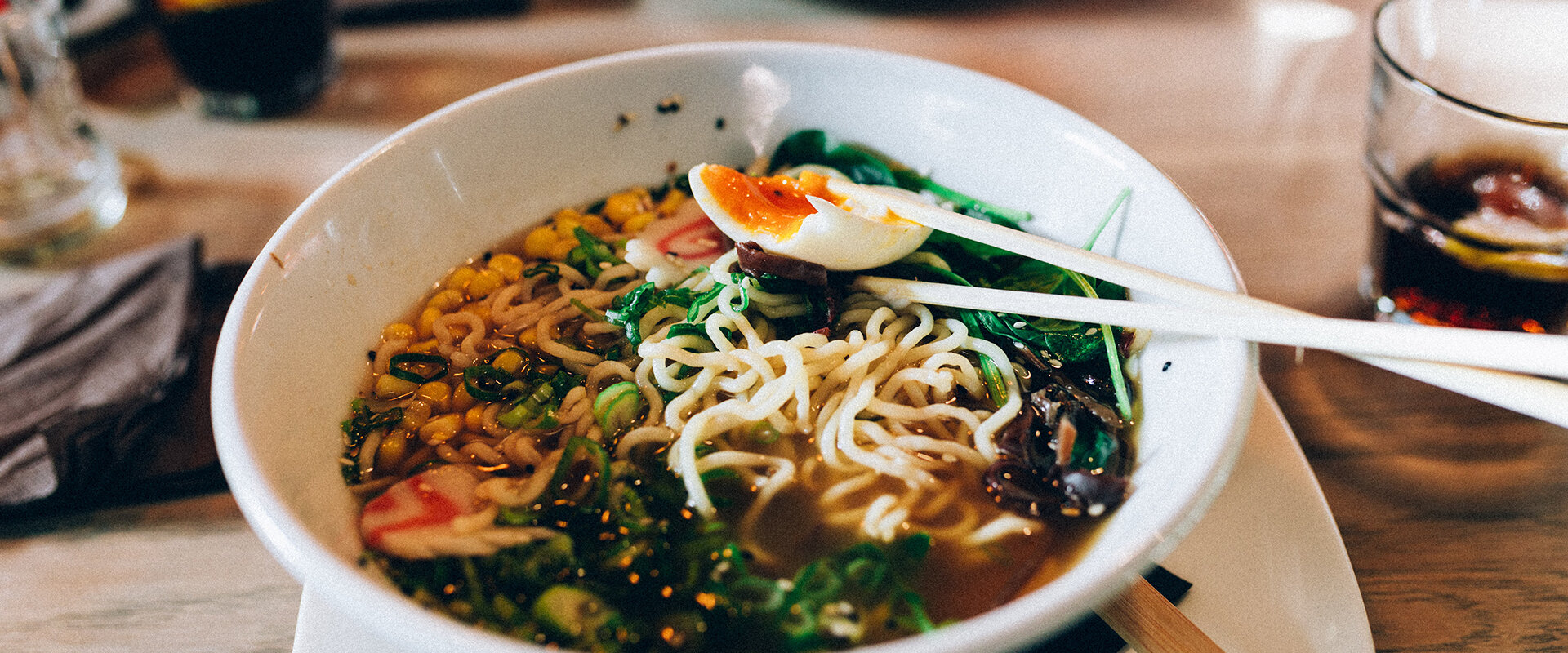 Unsplash / Volkan Kacmaz
7. Babeurre Délicatesses
Babeurre Délicatesses is a newcomer in the neighbourhood of Limoulou. Its bright pink exterior will catch your eye, but the lunch, pastries, and scones will delight your tummy. Everything here is under $15. Show up at lunchtime for a delicious sandwich or grab an unforgettable savoury scone. There are no bad choices.
Location: 1200 3e Avenue, Limoilou
8. Pub L'Oncle Antoine
Pub L'Oncle Antoine is a must in Old Quebec. You'll find it in Place-Royale, in an 18th-century building. It looks like a cave inside, and serves up $10 mulled wine (which is something you must drink while visiting Quebec during the cold months, by the way). A pint of beer will set you back just $8.25. The French onion soup here is a must, it's homemade and only $12.75.

Location: 29 Rue Saint-Pierre, Old Quebec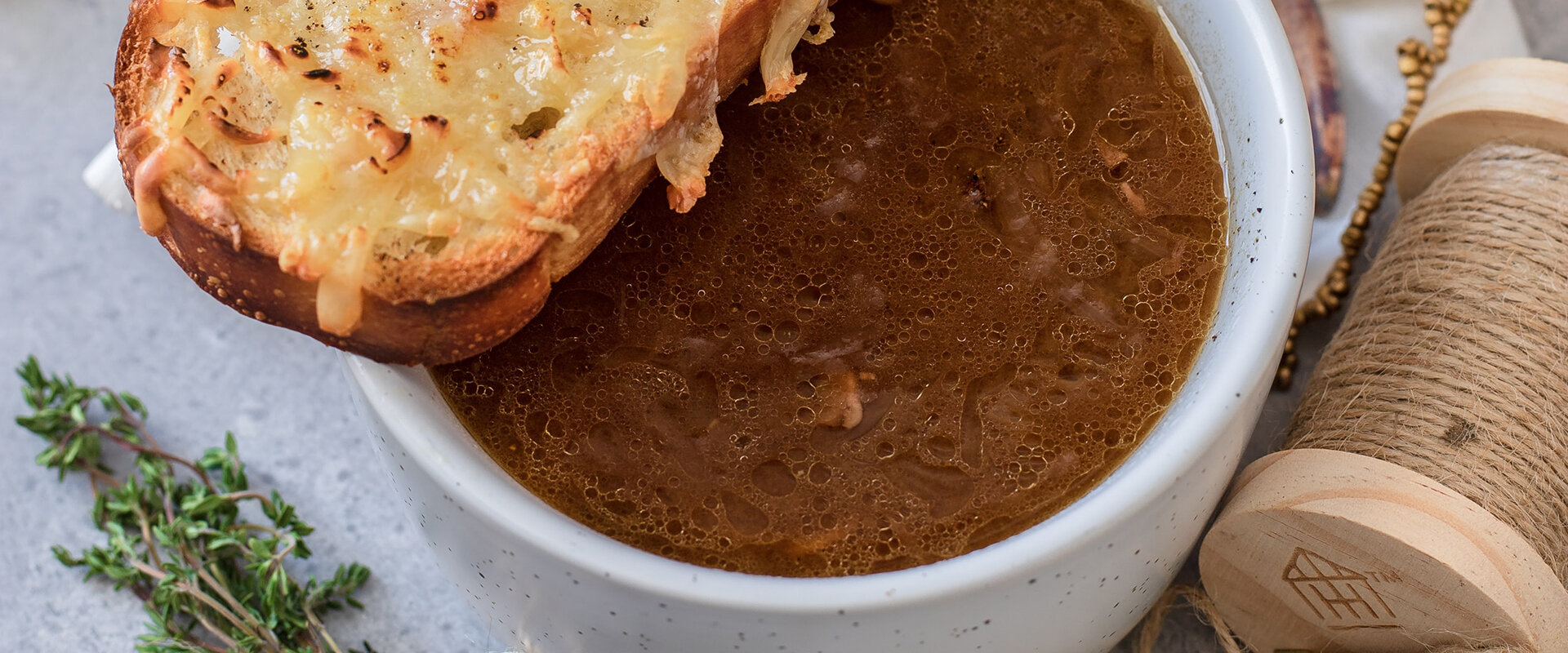 Unsplash / Dana Devolk
9. Deux22
Deux22 in Saint-Roch is a clothing store, tequila bar, and Mexican restaurant. It's a quirky spot with good food and drinks. Go for the $15 breakfasts and $11 cocktails. The rest of the food menu features tacos, burritos, and quesadillas for under $20. Tequila and Mezcal shots range from $4 to $19.
Location: 222 Rue Saint-Joseph Est, Saint-Roch
10. Taverne Jos Dion
Taverne Jos Dion is one of the oldest operating bars in Quebec City. It's small, a little kooky, and has a personality of its own. You'll see an animal's… erm… rear end mounted above the ladies room, the head above the men's. (Don't ask?) At one time, women weren't even allowed to drink here so all the more reason for female travel buddies to cheers to a second round. The bar is 89 years old so needless to say, it has some history! Drinks are cheap and the locals are characters. Bottoms up!
Location: 65 Rue Saint-Joseph Est
You may also like to read