Let's all start thinking of travel as a form of self-care
In 2016, I took a trip to the lush and flower-covered city of Medellín, Colombia. It was equal parts thrilling and intimidating—a place so new to me it was both enchantingly novel and frustratingly unfamiliar. I sat under frigid waters cascading from a cliff edge. At night, I salsa danced at bars downtown. That trip would change me for the better because it took my life as I knew it and shook all its parts loose. I boarded my flight to Medellín content enough with my day-to-day. I returned home with a need to demand more for myself. More excitement, more outdoor adventure, more culture, more language, more physical challenge, more time in the sun.
I've never doubted the power of travel since. Our cultural conversation about travel tends to paint it as an experience of luxury and indulgence. It's often seen as self-entitled, greedy, gluttonous. In fairness, it certainly can be all of those things. But it can also be a worthwhile self-care practice—one where we challenge who we are, who we're meant to be, and take the time to rest so that we can make those changes. Self-care is about growth and relaxation. It's time to pause, reconnect, reflect and take a mental break. Travel—be it weeks abroad or a long weekend in your own province—offers all of those things. So why not think of travel as a self-care prescription? Below, a few reasons why travel is better self-care than your brown-sugar face mask.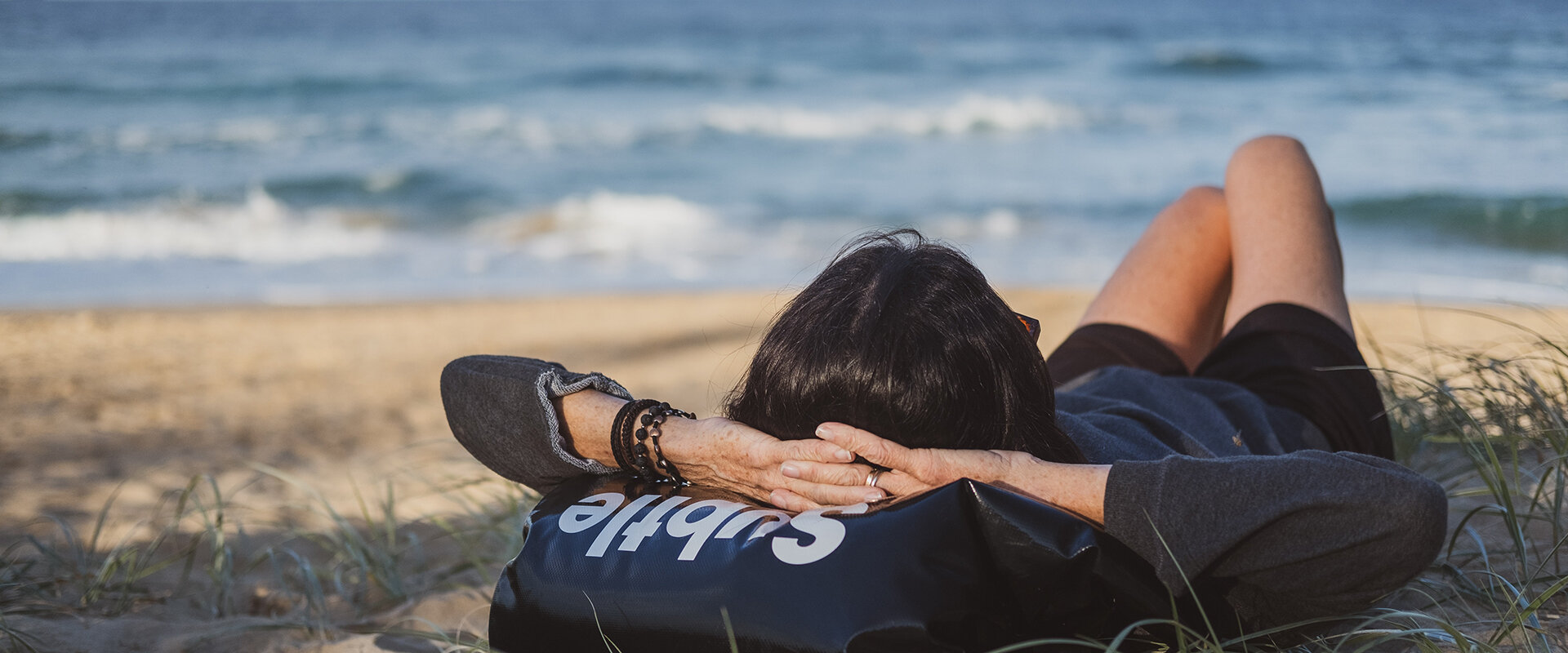 Sometimes a change of scenery is all you need
Whether you're kayaking through mangroves, gazing at cerulean waters or exploring rural Canadian gems on a pair of ice skates, sometimes a change in scenery is all you need in order to reset. We become complacent when every single one of our days looks identical. A departure from the norm is often the thing needed in order to press reset. How often has time away from your desk, your kitchen, your clutter, your screens given you the chance to feel inspired again?
Changed views, in my opinion, are a great antidote to any kind of rut. Of course, that can seriously be as easy as hitting play on one of Netflix's many travel-focused shows (I recommend Magical Andes or Street Food Latin America. It's no secret what part of the world has won my heart…) or adding a travel memoir or two to your nightstand.
Planning an escape gives you something to look forward to
When I returned home to Canada from that 2016 trip to Colombia, I felt something beyond a mere case of the post-travel blues. I had a serious feeling that my time in Toronto was coming to an end and that I needed to start a new chapter in South America. As far-fetched as that seemed at the time, I jumped into making that dream a reality when the feeling didn't go away. I spent a lot of 2017 frustrated, unhappy and emotionally burnt-out. I decided to plan a life abroad in Colombia for the start of 2018. That planning—reading the travel blogs, learning my first words in Spanish, pouring over photos of Colombia—that gave me both purpose and something to look forward to when things felt otherwise grey.
On a bad day, I'd imagine spending my hard-earned money exploring sun-scorched Cartagena or partying with future friends in Medellín's town squares. On bitter cold days, I ran with snow crunching underfoot and Latin music blasting in my ears. Planning travel can be a great escape from a stark reality. At the start of 2022, many of us are in quarantine yet again. Positive test results pushed travel plans for many of us (myself included). And so, I really think that given the state of things, looking towards travel the way I did five years ago can become a reliable self-care ritual that you can commit to beyond just your days away from home.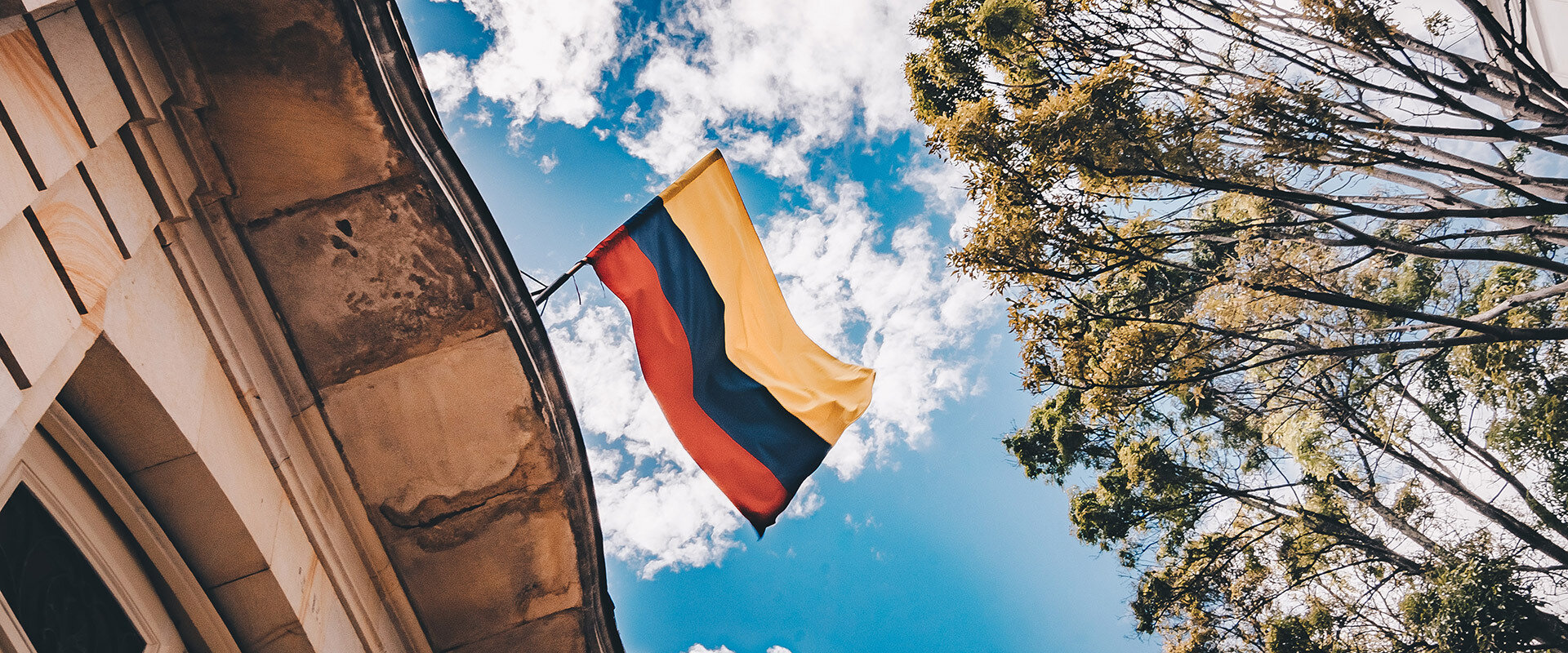 Travel forces you to grow
The personal growth that comes with travel might be one of the most clichéd perks of getting away from your typical stomping grounds. But it's true that casting your net wider will change you for the better. We are supposed to change, to become better versions of ourselves, and evolve. To allow this change to happen is probably one of the best types of self-care you can give yourself.
Since leaning into my dream to live in South America, I've changed several times over. I learned that I love hiking in the mountains, and I've stood at the tops of incredible volcanoes. I made new friends from England, South Africa, Ukraine, the U.S., Ecuador and Colombia—each bringing new perspectives I wouldn't have otherwise been exposed to. I'm now conversational in a language which, for most of my life, I had never considered even trying to learn. I'm stronger, more resilient and the most independent I've ever been.
There was a time not long ago when I sat on my terrace during a lunch break. The sight of the mountains where I hike was in front of me and the river path where I run was on my right. My apartment, now filled with my belongings, has become a home. I thought about how far I've come since showing up in this country with nothing but a backpack and I thought about what the 2017 version of myself would think if she could see me now. I've changed several times over since then. Doing things that lead to personal growth, in my opinion, is one of the highest forms of self-care.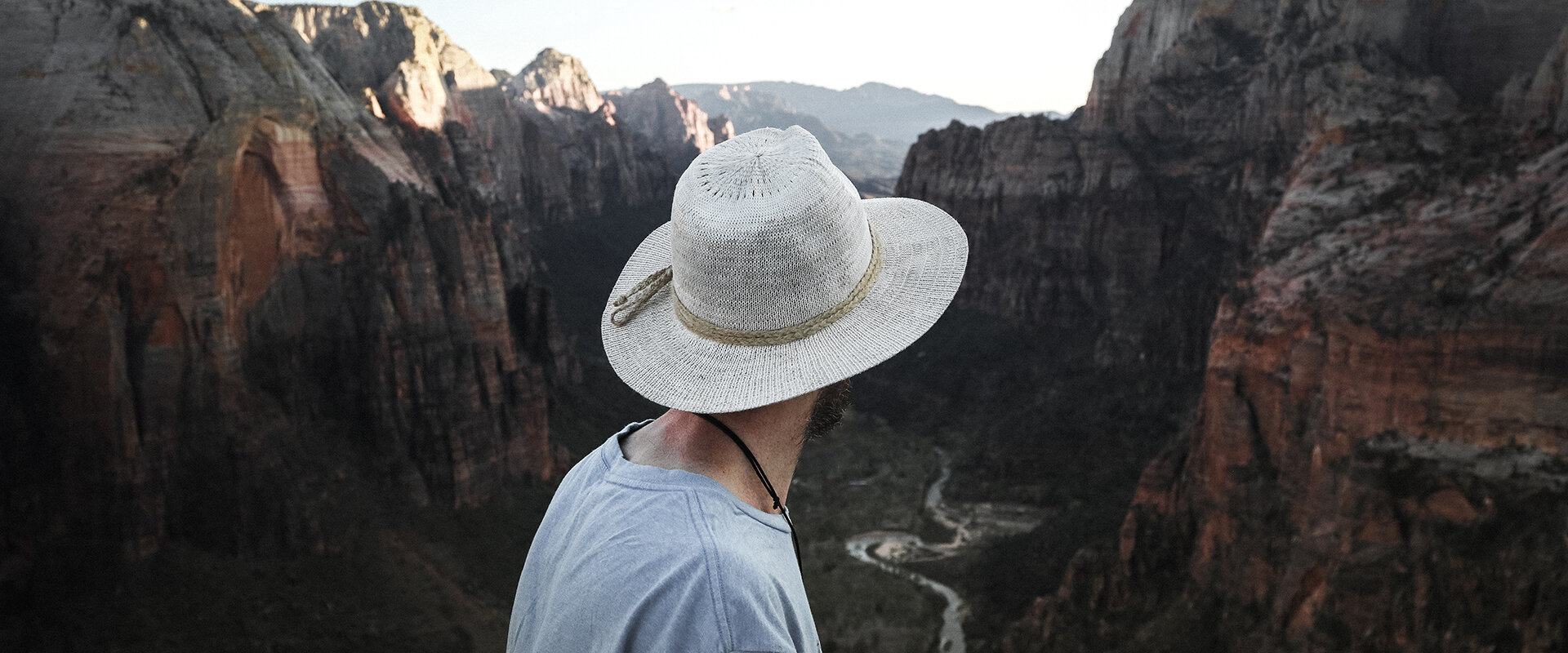 Problem solving and navigating culture shock boosts confidence
I won't ever forget my first couple weeks in Medellin after I moved there. I felt intimidated by everything: the language, standing out in a crowd, navigating an unfamiliar city, ordering empanadas from a vendor on my street. Everything seemed to require an effort. I felt like I wasn't cut out for it. I honestly remember thinking to myself that I wasn't a very good traveller, that I wasn't the type of person meant to be doing this. I thought about the travellers I had met. The people who had backpacked South and Central America or Southeast Asia. I thought about folks I had met in hostels who took to the language with ease and had a go-to app for every travel-oriented need. They seemed so savvy. I was totally out of my comfort zone. Nobody tells you about that inevitable feeling.
Six months later, I moved to Ecuador with a backpack, beginner-level Spanish and way more confidence. Today, I would feel comfortable moving around this part of the world or another. I apartment hunted in my second language during a pandemic. I took a trip to the Amazon and I got lost. I make mistakes and bounce back all the time. When I don't have the vocabulary to say something, I learn it. I've befriended people in my neighbourhood. I learned how to negotiate. When you travel, you get out of your comfort zone but slowly, you become comfortable with things that used to be unfamiliar. Before you know it, you become a much more confident person as a result.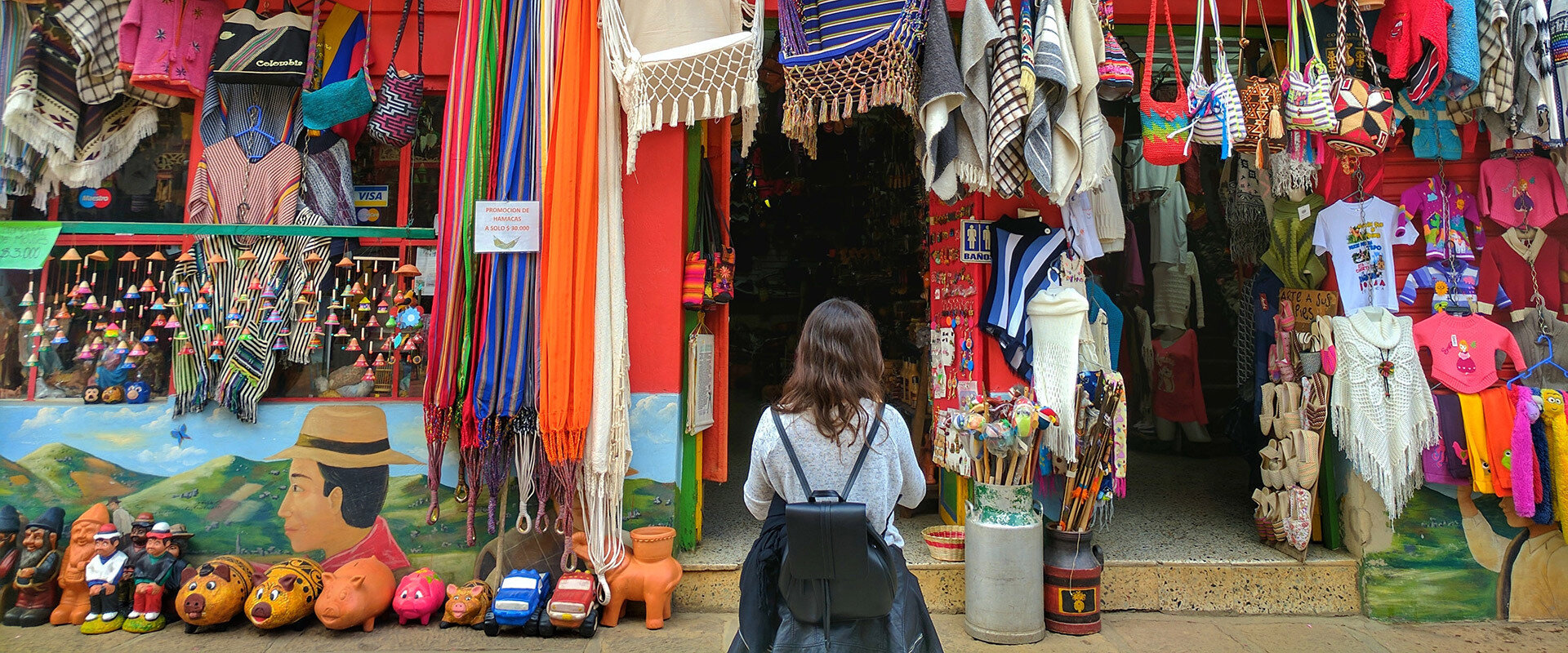 Breaks in your routine create space for clarity
You may love what your day-to-day already looks like and that's great. However, getting an opportunity to spend your days outside of your well-established routine is the self-care you may not even know you need. A Wednesday afternoon on vacation might be spent doing nothing other than lounging while watching a snowy scene outside of a ski chalet. A Saturday morning trying out a new activity on a weekend trip might be just the thing to create space for something new in your life that you may not have otherwise thought about.
This past June, I committed to a 6 a.m. wake-up (something I only do for outdoor activities and flights). I was going to a nearby province with a small group of friends where we would hike to the top of a mountain that supposedly sat above clouds that pooled around this particular peak like an ocean. We hiked up the steeply-inclined trail stopping to admire wildflowers along the way. Sure enough, at the top, the clouds gathered stretching out across the landscape as far as my eyes could see. Below, the quaint yellow church marked the starting point of the trail so we could see how far we had come. It was a truly breathtaking moment. Standing at the top, I thought about how many days like that I've experienced over recent years and how each one makes me feel such a strong sense of gratitude.
Prior to my travels, I hadn't experienced hikes like these at all. That's the thing: spending time away from home and deep-rooted routines gives space for a new hobby, new mindset or new passion.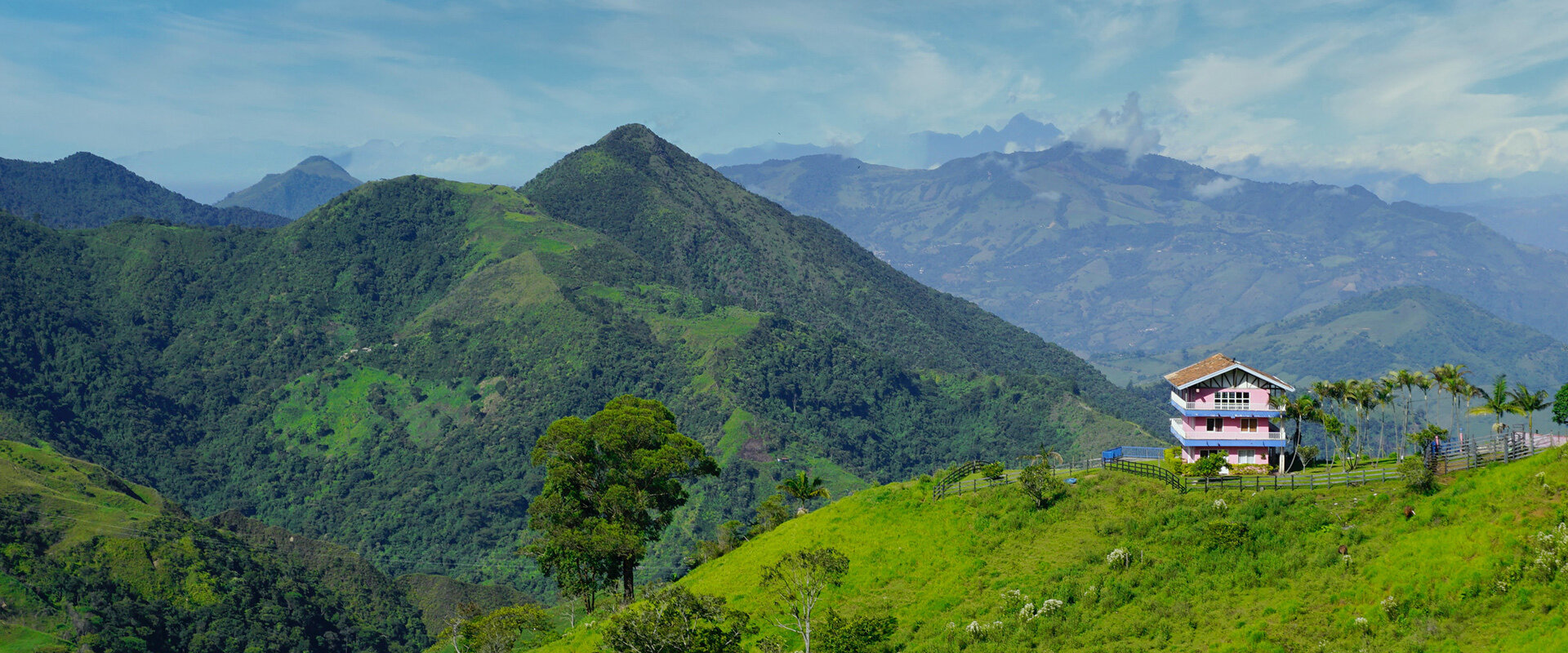 I didn't know it at the time, but the 2016 vacation I took to Colombia was the best thing I could have done for myself in terms of self-care that year. That trip triggered something beyond a mere case of wanderlust: it showed me that another part of the world—another way of life—was seriously calling me. Travel as a form of self-care got me through the blah period that followed: the year-plus when I was getting ready to be somewhere else and when those plans and preparations were the most exciting thing I had going on.
Travel put me in a setting and a headspace so far from what I was used to that it encouraged me to dream of a life that offered more. That abundance mindset has prompted many shifts since. I've become a better version of myself many times over thanks to the radical self-care that travels prompts. In an age where a bad news cycles has things feeling discouraging and bleak, I can't think of a better way to commit to your mental wellness.
You may also like to read