How to feel like you're travelling even when you're not
Staying home is really good at fighting the spread of Covid-19. It's not so good, however, at battling the travel bug. And while nothing can replace the real-life experience of travelling, there's no shortage of ways to keep the travel flame burning in lockdown.
Big-ticket attractions across the globe are throwing open their digital doors. Kindles and Netflix accounts are getting a serious work-out as cooped-up globetrotters seek their wanderlust fix. Long lost travel photos are seeing new light, and long forgotten travel buddies are receiving out-of-the-blue FaceTime calls. From virtual tours and Vietnamese food to digital catch-ups and Duolingo lessons, scratch your itchy feet with these 10 ways to feel like you're travelling from your living room.
Read an epic travel tale
The pages of a novel can be even more evocative than those online tours, especially for readers who pick a title from our list of top travel tomes. Hop on Paul Theroux's epic overland journeys from London to the Pacific or Cairo to Cape Town. Join Jack Kerouac riding the rails of the States, or Bill Bryson's sunburned sojourn Down Under. Thumb through the memoirs that inspired films like The Beach and Wild. Read wanderlust-inducing works by Canadian authors Elisabeth Eaves and Emily St. John Mandel. Hey, even the whimsical, wandering rhymes of Dr. Seuss look pretty appealing after weeks in lockdown.
And binge on travel TV, too
How many times has the word 'travel' been typed into the Netflix search bar since this whole thing began? That's impossible to answer. What are Netflix's top travel titles? That question's a little easier. Expedition Happiness, Street Food, The Kindness Diaries, Somebody Feed Phil—*takes deep breath*—Chasing Coral, Our Planet and Breakfast, Lunch and Dinner are among our picks. Elsewhere, flicks like The Motorcycle Diaries, Amélie, Lost in Translation, In Bruges and The Secret Life of Walter Mitty just take you to a place, as do TV shows like Long Way Round, An Idiot Abroad and everything Anthony Bourdain has ever done. Schedule sorted.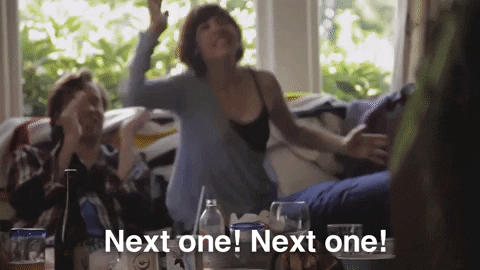 Reconnect with an old travel pal
You know when you're flicking through Facebook and you spot some Portuguese posted by that dude you met in a São Paulo hostel six years ago? Or that girl who's now an investment banker in London? Or that really annoying guy with a man bun and a patchy beard who somehow seems to travel 12 months a year? Give them a call (even the annoying guy—he might reveal how he affords it). Any backpacker who's been on the road long enough has accumulated more Facebook friends than passport stamps, so why not reconnect with them? We've all got plenty of time on our hands, if you haven't noticed, and FaceTiming them is so much less creepy than Facebook stalking their 'Greek Islands 2017' album on Facebook at 1.30 am and accidentally hitting the like button.
Bury your head in a Lonely Planet
There's something about flipping through the pages of the modern-day travel bible that's just intoxicating. The lyrical descriptions of exotic destinations. The immaculately researched pro tips. The glowing reviews of Hostelling International properties (our favourite part, but admittedly, we're a little biased). Flipping through a Lonely Planet, the anticipation of the trip is almost as satisfying as the trip itself. Almost. And fun fact: Hostelling International members get 20% off the entire Lonely Planet range for all your iso-based travel inspo. Choose a random destination, get the guide and plan a make-believe trip down to the nitty gritty details like where you'll restock on groceries on day 8.
Sort your old travel photos
Unless you're some kind of neurotic, spreadsheet-loving, organizational machine, chances are you've got clumps of old travel snaps saved on your phone, your camera, your laptop, your memory cards and your dusty old external hard drive you haven't plugged in for five years. There's no better time to organize them than now. Back them up properly, bin the junk you'll never look back on, or even throw the good stuff in an actual photo album. Old school? Yes. Tedious? Sure. A better keepsake than thousands of files labelled DSC_00092865.jpg, DSC_00092866.jpg and so forth? Absolutely.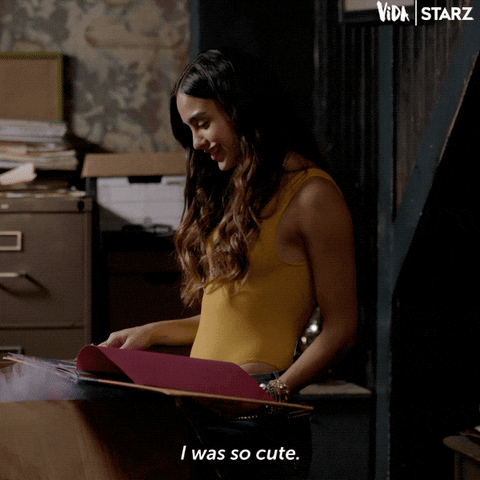 Plan your next trip
Look, the lockdown could last a little while, so this point might be a tad optimistic. But day dreaming about all the trips to come is a useful way of surviving your umpteenth week in social isolation. Scour Instagram for dream destinations. Build a Pinterest board to thread together an itinerary. Research boring things like visas and insurance now that you've got nothing better to do. And draw up a list of all the places you want to put your feet up with a glass of wine in a few years, reminiscing about that time we were all locked up at home and had to get our travel fix through YouTube videos and Netflix binges. 
Learn a new language
If your tongue's not too busy indulging in a home-made souvlaki or a house-fermented ceviche, time to teach it a new language—because wrapping your brain around foreign words is one part of travel that even coronavirus can't rob us of. Apps like Duolingo, quality paid courses such as Babbel, Mondly and Memrise, plus millions of YouTube videos are your teachers. Just think how impressive you'll look ordering an Aperol Spritz in Italian on the Amalfi Coast during your next trip.
Cook some exotic food
These days, your kitchen is as powerful a passport as your wifi connection, and your fridge is a window to the world. Eating is half the experience of travel, so even if you're not standing in Istanbul's Grand Bazaar or some cosy Dublin pub, there's nothing stopping you from tucking into a döner kebab or a pint of Guinness. Transport your taste buds with Vietnamese phở, French pastries, Japanese sushi, German pork knuckle or Tom Hanks yourself an overly Vegemited slice of Aussie toast. And even if you're not a handy chef, order take-out from your local Thai, Italian or Indian joint—small businesses could sure use the love right now.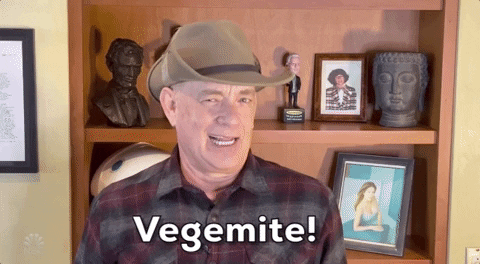 Write your bucket list
Another silver lining on this whole coronavirus cloud is the chance to realise just how precious travel is, and how lucky we are to be able to do it (at least when pandemics aren't pressing pause on the planet). So grasp this opportunity to write up the list of places you're desperate to visit before checking in to the departure terminal of life. Include some realistic goals—for Canadians, explore your own backyard once we're allowed to travel domestically again but while question marks may linger over international trips—as well as some more aspirational ones, whether that be conquering Everest base camp or cruising to Antarctica, for example.
You may also like to read