12 awesome Canadian places you can visit right now from home, on your couch, alone
We allll know that travelling for fun is a luxury and that we can hit pause on our travel plans in the interest of quelling a global pandemic. Still, it sucks not to be able to head out for a weekend, or a week, or six weeks or a year right now, especially if you've been counting down to your now-postponed departure date for a long time. If coronavirus interrupted your travel plans, we commend you for making the right decision to stay home (or resigning yourself to borders closing around the world). You don't need to stop thinking about travel, though. Here are some of our favourite ways to experience some of Canada's best travel spots from the comfort of the couch you may or may not be having regular one-sided conversations with. No judgement.
Some of these are 360 videos that you can scroll around if you're browsing on a computer, or move your phone if you're on mobile or have planned ahead and bought a Google cardboard viewer. Others are navigable Google Street Views that you can 'walk' around at your leisure. For any of the Google Street View options, navigate to that location on the map, click the yellow guy in the corner, hover him above the map to see blue lines where Google Street View options are available, and start exploring from there.
1. Skiing at Lake Louise (360)
Like every other ski resort in Canada, Lake Louise Ski Resort is closed for now, right when the spring season was getting going. Gear up in your living room and hit the slopes with your new long-haired, mustachioed best friend for some sweet virtual turns at one of Canada's best ski spots.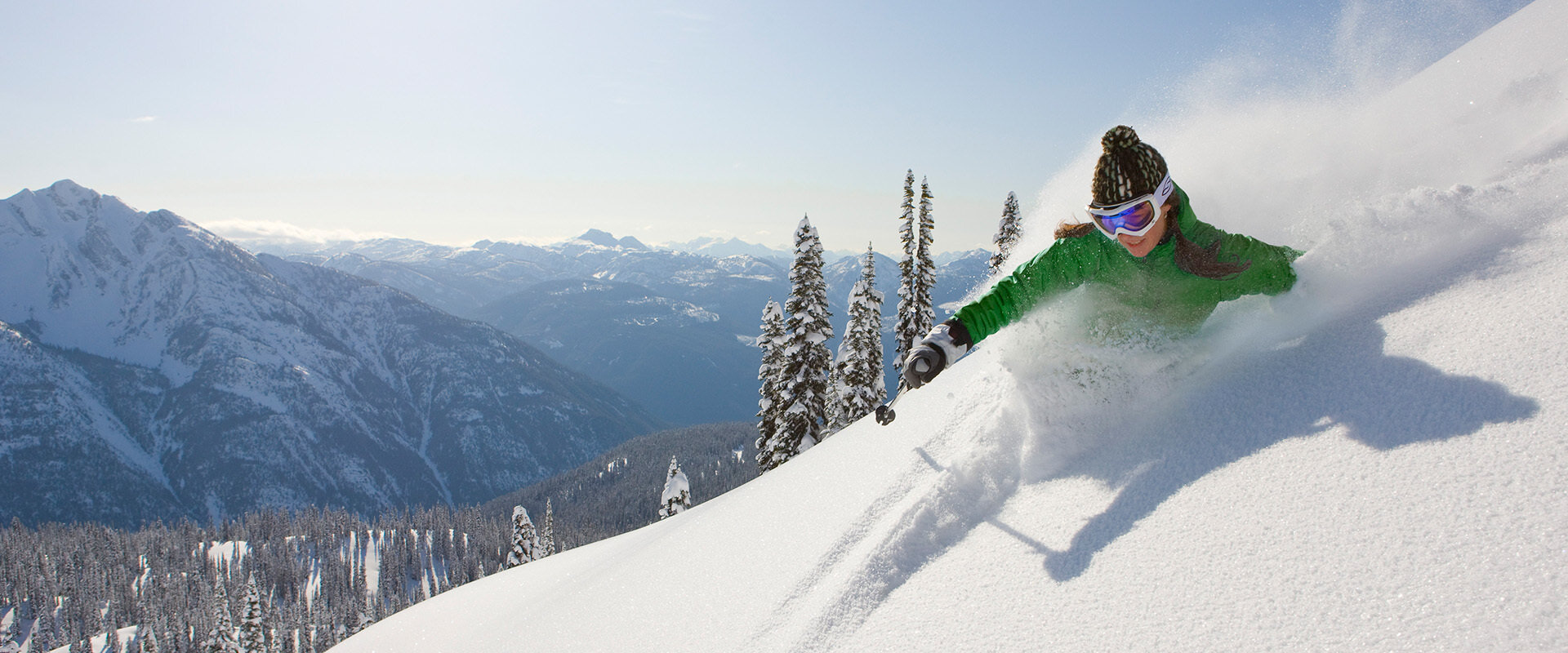 2. Moraine Lake and Lake Louise (Google)
We kind of think the virtual approach to Banff National Park's most popular lakes might be better than going in person. Google walk your way to the lookout at Moraine Lake with zero people in your way, or wander around the edge of Lake Louise with just a few other completely silent and non-moving people. In person, you'd be dodging cameras and cursing selfie sticks, which you can still pretend to do if it makes you feel better.
3. Watch Niagara Falls (360)
Grab a spray bottle and a fan and fire up this 360 video of Niagara Falls for an up-close look at this famous landmark. Shirk border closures and take a look from both the Canadian and American sides, just don't rotate your view all the way behind you or you'll get creeped out by all the people standing SO CLOSE TO EACH OTHER.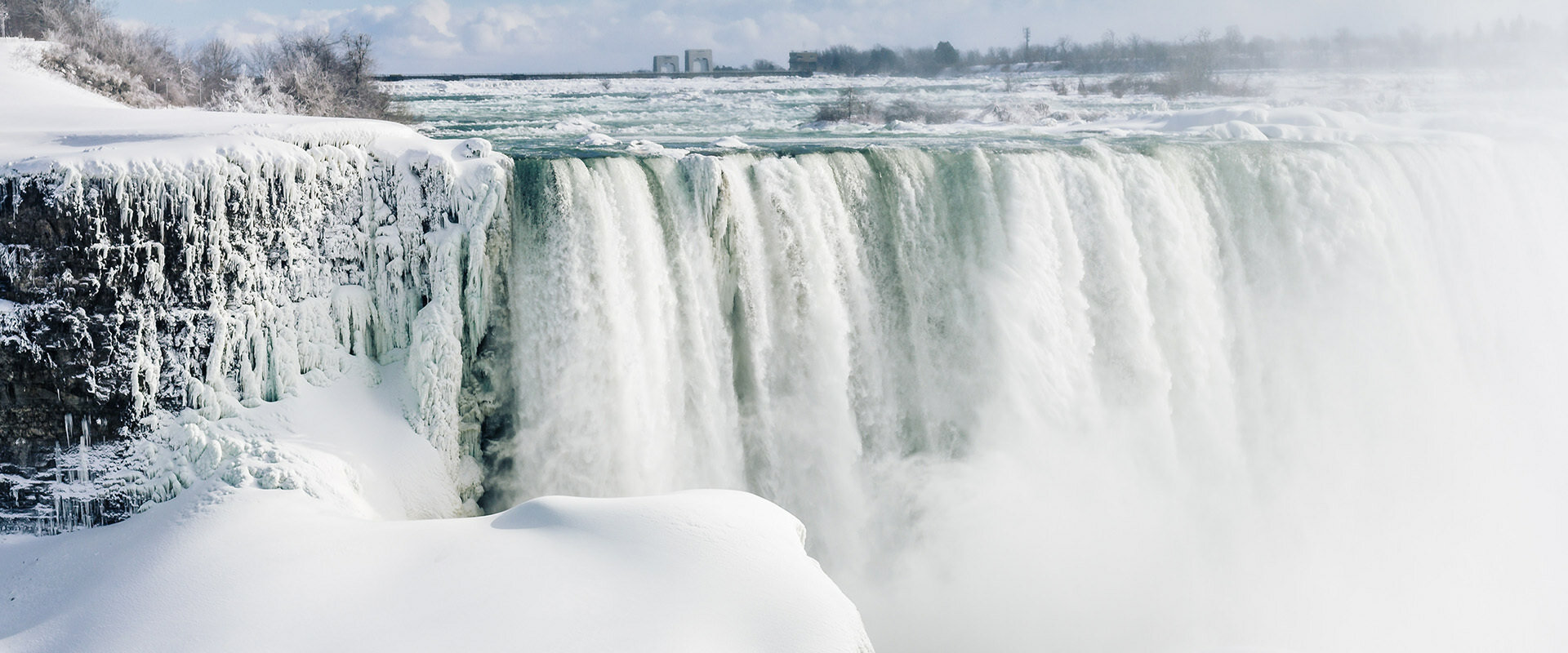 4. Gwaii Haanas National Park Reserve and Haida Heritage Site (Google)
You can "walk" around a few spots within this incredible national park reserve in Haida Gwaii, including some of the old Haida villages on islands throughout the reserve. Check out the totems at Ninstints and more. View the whole area on Google Maps, click the yellow guy in the corner and drag him over the map to explore anywhere the blue line goes.
5. Walk to Mount Royal (360)
Take a winter stroll up to the top of Mount Royal in Montreal and take in some birds-eye city views. This tour comes with a soundtrack that we invite you to write your own lyrics to. If you view this one full-screen or project it to your TV, you can snap a selfie of yourself in front of the Montreal skyline and add it to your pandemic scrapbook.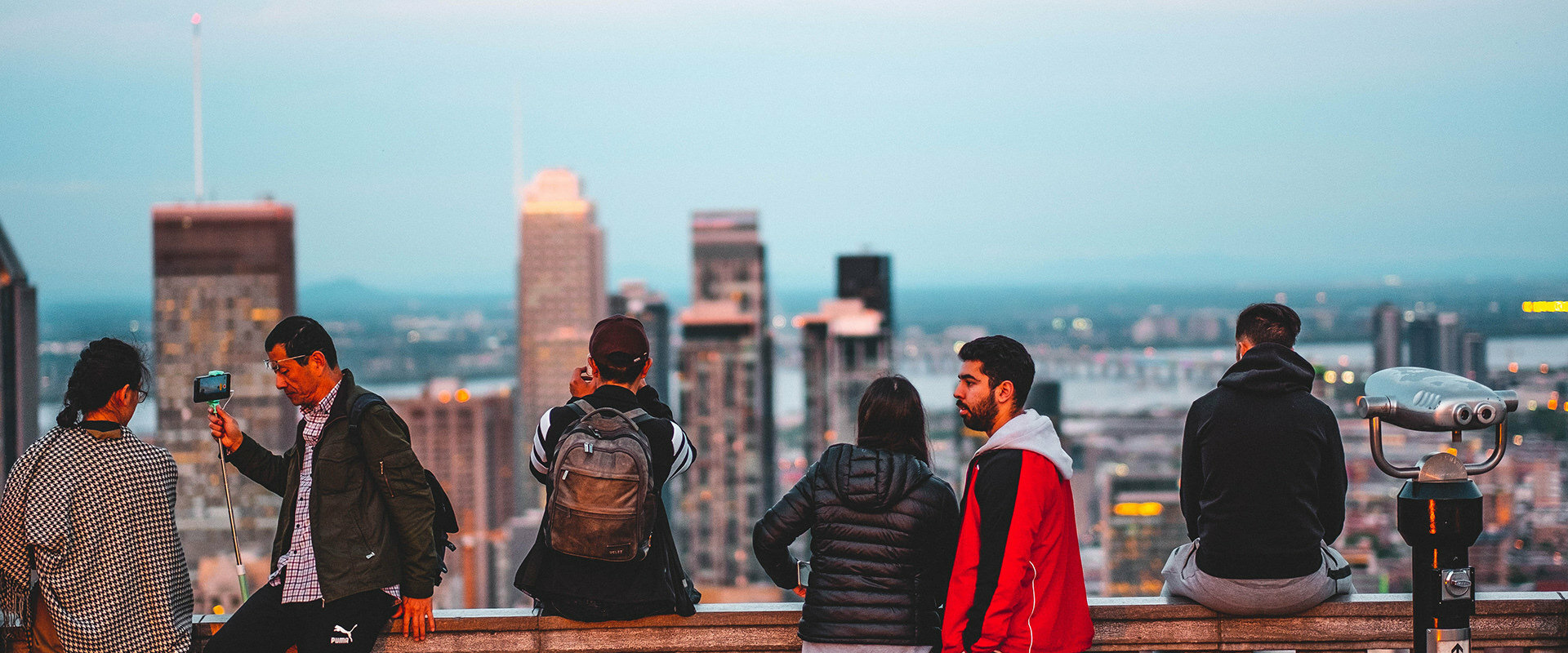 6. West Coast Trail (Google)
The West Coast Trail is one of the most beautiful hikes on the planet. The downside is that you have to use your legs a lot to do it. Orrrr, you could do it on a screen. Same views, zero exertion. Win win. Try lying your broom on the floor and balancing on it as you cross the virtual suspension bridges.
7. Dogsledding in Kananaskis (360)
Maybe you weren't quite done with winter when we all had to retreat to our homes, so get another little blast on a dogsledding trip through the foothills of the Rockies in Kananaskis Country.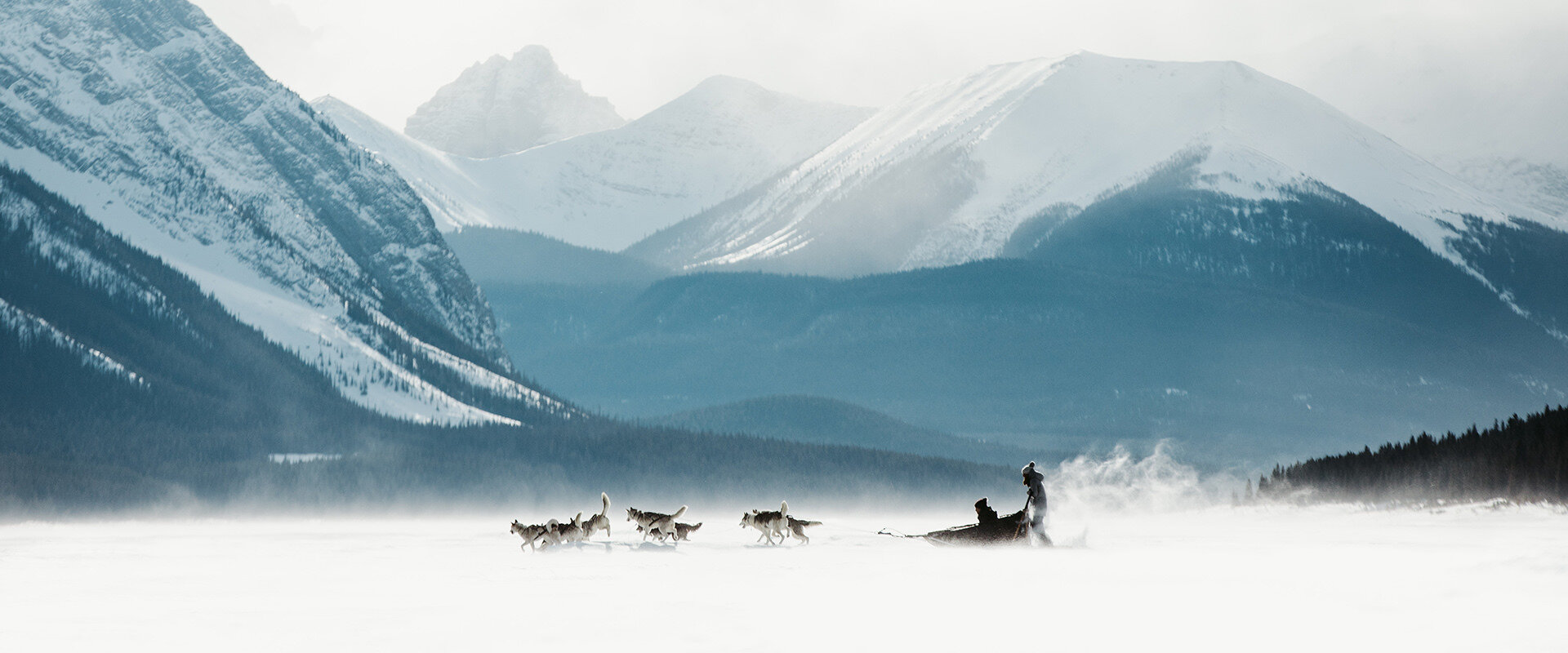 8. Forillon National Park (Google)
Wander through the forest and pop out at viewpoints overlooking the St Lawrence River at Land's End in Forillon National Park on the Gaspé Peninsula. See if you can find the lighthouse, and then add all of those place names to your bucket list for a later date.
9. Vancouver Art Gallery (Google)
Wander the halls and galleries of the VAG to fuel your art fix while museums are closed. Start with the Douglas Coupland exhibit to learn more about this West Coast icon.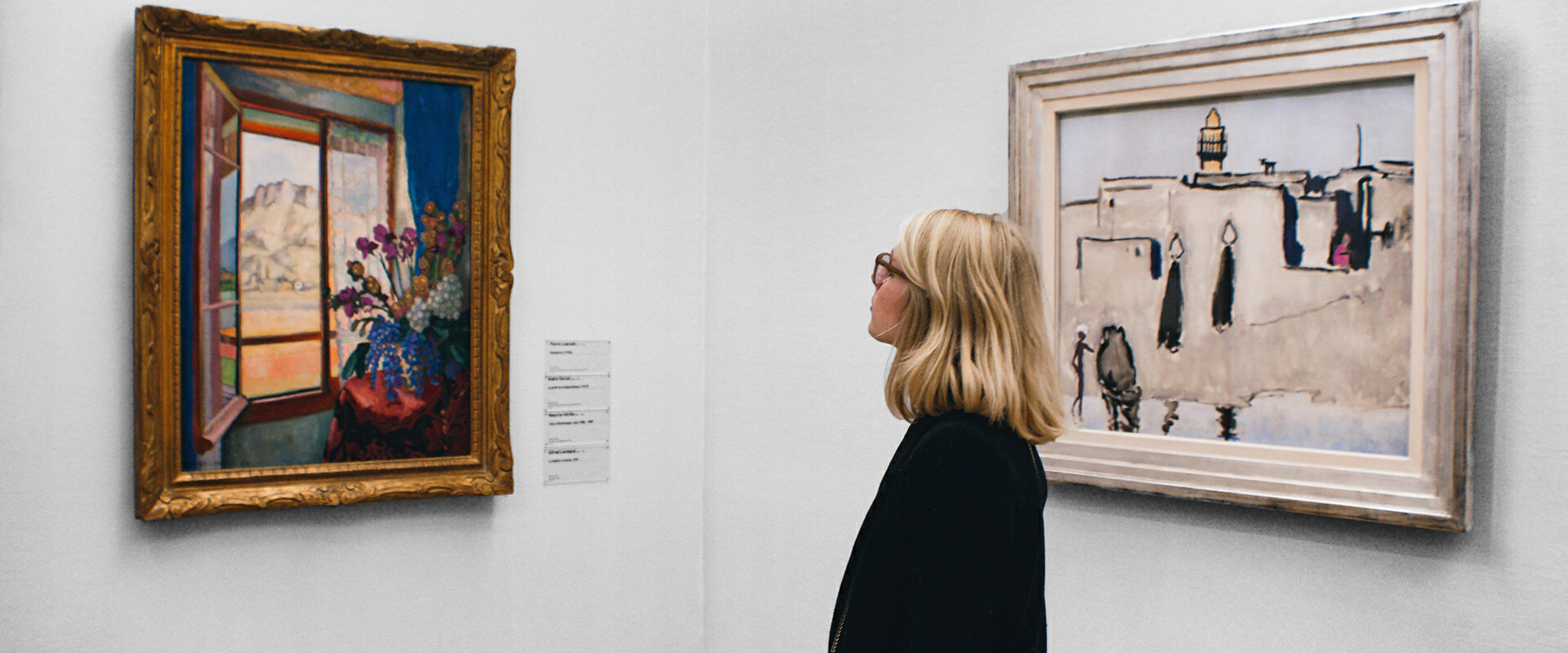 10. Fortress of Louisbourg (Google)
Virtually walk around inside the walls of a near-empty Fortress of Louisbourg on Nova Scotia's south coast and check out the 18th century buildings and fortifications. You can even wander inside some of the buildings. There don't seem to be many in-character staff in the Google edition, so you'll need to dress up in your finest 18th century French army garb on your own. You probably had plans to do that today anyway.
11. Banff Upper Hot Springs (Google)
Not only can you wander around the pool, you magically get the whole place to yourself! If you zoom in to the water super fast, it feels a bit like you're jumping in. Wear a bathing suit and hold a steaming cup of hot tea next to your face for the full experience. Better yet, if you have a waterproof phone, tour this one in the bath.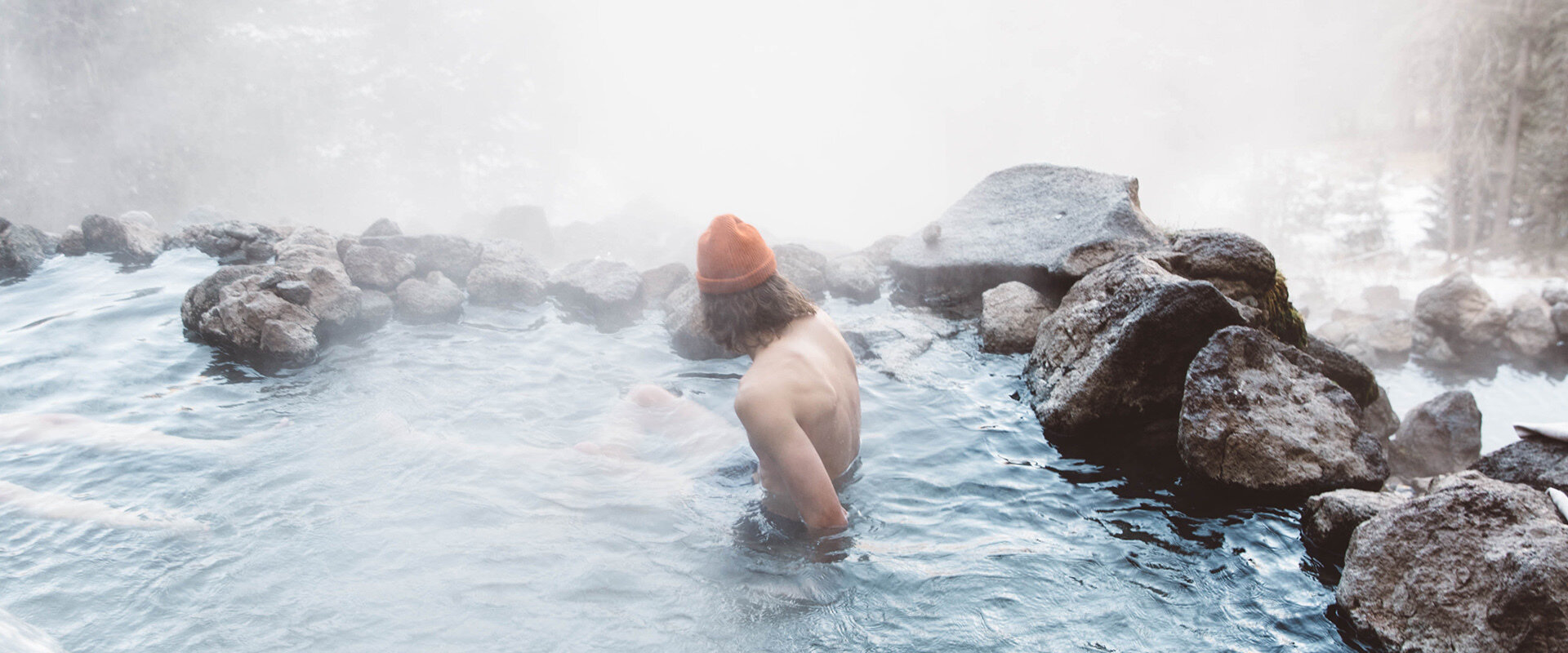 12. Takakkaw Falls (Google)
Normally you get a front row seat to these incredible falls when you stay at HI Yoho National Park, Whiskey Jack Wilderness Hostel. But there's no electricity there. Also it's closed. Pro tip: Lie next to your toilet and flush it to get the sensation of roaring falls tumbling high above you.
You may also like to read