Why you should stick with hostels in your 30s
Thirty. The year that society holds above our heads as the deadline for success. It's also the year that many 20-somethings fear more than anything. By 30 we should have sorted out our lives, have a good job, a mortgage and certainly a relationship that is headed somewhere serious. It's definitely not a year that you should be running off to backpack around the world, which is exactly what I chose to do with my 31st year.
Months before I celebrated my own dreaded thirtieth birthday, I had just broken up with my long-term boyfriend. We had so many plans together, including a trip to Mexico but it just wasn't working out. It took one awful weekend at a wedding for me to admit that to myself. After we ended things, I felt more free than I had in years. Instead of dreading my new singledom and the end of my 20s, I decided I'd make my thirty-first year one to remember. I booked three trips that year, one to Bermuda that I paid for with a flight credit from my cancelled Mexico trip. Then, a girls' weekend in New York. And finally, I booked a seven-week solo backpacking trip through South America. It was my dream and I was finally free to fulfill it.
I was no stranger to this kind of travel (I had done a southeast Asian adventure in my early 20s), but I was definitely nervous about backpacking solo again. I had read online that thieves would regularly steal your bag out of the back seat of taxis from the airport so you can understand how nervous I was that I was being picked up by a total stranger (one that I requested from the hostel) at two in the morning.
Hostelling in your 30s can be intimidating. You're not the young, carefree, partier you were in your 20s.
But beyond the normal foreign country jitters, I was nervous about staying in a dorm room at a hostel again, after all I hadn't backpacked solo in almost a decade. I knew I would be considered 'old' within the hostelling community. A veteran perhaps. Hostelling in your 30s can be intimidating. You're not necessarily the young, carefree, partier you were in your 20s. Also, as your coupled friends are splitting private rooms with their significant others or friends with families are renting entire houses for vacations, travelling solo can be a bit financially draining.That doesn't mean that you can't still travel on a budget and it certainly doesn't mean you can't party and meet tons of amazing, interesting new people. While I was nervous heading into my trip, I quickly found out what I had missed about solo travel all these years. Budget travelling in your 30s is just slightly different from doing it in your 20s, and here are few things I discovered that may help you out.
Choose the right place to stay
Depending on how picky you might be, this is one of the most important parts of planning a trip. If you're like you me, you don't want to spend too much on accommodation but also still want to be comfortable and sleep at night. There are so many different hostels to choose from when travelling on a budget. The great thing is, if you do your research beforehand, you can find some great options. It's important to remember not all hostels are created equal. If you're not looking for that mid-20s party scene, don't choose a hostel with a club inside. If I can't afford a private room in a hostel or am looking to meet fellow travellers, I generally try to choose a dorm room with fewer beds, around four. The likelihood of other 30-somethings in these rooms is much higher. I never book the rooms with 12 beds anymore.
Also, if you can: book in advance. I love a spontaneous trip where rooms are booked at the last minute, but if you're planning a trip like Europe over the summer, it's best not to wait until two days before. During a recent trip to Iceland with a friend, we decided to book as we went only to find out we only had one or two options. We were lucky we found anything at all.
Pack your fave dating apps
A few years ago, while swiping through Tinder I met an Australian that was travelling through Canada. He wasn't looking for a hookup but rather was travelling solo and wanted someone to show him the sights. We've stayed friends ever since and I even had a chance to visit him in Melbourne earlier this year. If you're travelling solo in your 30s, meeting people can be a challenge. If you're single, dating apps are a great way to meet locals wherever you may be. They can show you their favourite local pub, restaurant or hike that's off the tourist path. It's also a great way to get a better understanding of a culture when you are short on time. Locals offer insights that tour companies never will. And hey, if you are just looking for that one-night stand, foreign accents never hurt! You also never know when you might find love abroad or with another traveller.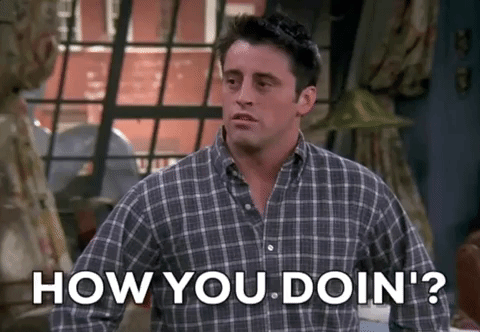 Book that walking tour
Most major cities these days offer walking tours of major historical sites. You can pay for a tour, but I recommend taking one of the free walking tours if you can. These tours are normally run by university students that will have a good grasp on the history of the city, and many hostels even run some straight from their front door. You're expected to tip at the end of your tour, but it's generally much cheaper than the paid versions. These tours are also a great way to meet other solo travellers since you spend several hours with one group. So, spot the other solo adventurer and strike up a conversation! If you're looking for something "off the beaten path" many cities have also started creating alternative walking tours. These tours will try and show you a different, less touristy side of a city. I recently took an alternative tour through Berlin and learned so much about street art and nightlife that I otherwise wouldn't have.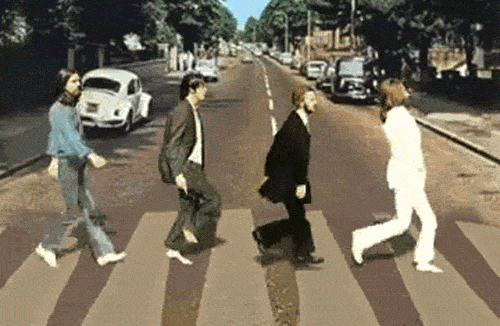 Go out
Heading out solo in your 30s can be intimidating or liberating, depending on your perspective. Women may also be concerned about safety factors. That being said, I've had some amazing nights heading out on my own. Many hostels will offer pub crawls in larger cities—these can be a lot of fun if you meet the right crowd of people. If you're not into a massive party scene, it's always nice to head to a local pub or bar. I try to chat with the bartender or read a book if I need to keep from feeling uncomfortable. It's really important to learn how to approach people. Most importantly, put down your phone. No one will ever approach someone if they're staring at their phone the whole night. Recently on a trip to Ireland, I went to a little pub below my hostel for dinner. I was nervous at first but quickly met a few other travellers and stayed the night chatting away. You can't predict or plan these nights; all you can do is be open to them.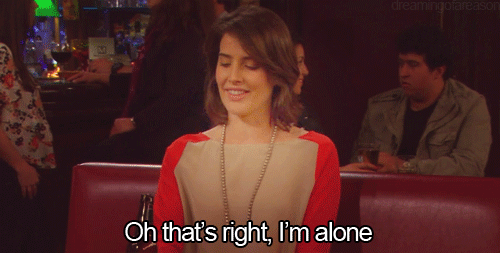 Choose the right country
Picking the right country when you're solo and on a budget is important. I was lucky enough to have a friend to head to Iceland with last year, but it would have been difficult on my own. Everything was expensive and the public transportation outside of Reykjavik is basically non-existent. I would recommend booking a tour if you want to head to more isolated regions. Do your research beforehand and try to pick an area that's easy to get around on your own. Using public transportation or paying for a guided tour is a great way to meet locals or other travellers. Often, if you pay for a local tour company to drive you from one location to another, you will meet other travellers who are heading in the same direction as you.
It is possible to travel on a budget in your 30s and its possible to do it well.
There are many ways to save money as a solo traveller and even though it's a bit more challenging, you can still meet tons of people and have a blast. Life certainly doesn't have to stop or even slow down in your 30s. It is possible to travel on a budget in your 30s and it's possible to do it well. It can be intimidating, but once you start travelling you quickly realize how many more people there are like you out there. There are so many different types of people in hostels, young and old. Even families.
Since that trip to South America, I've gone on solo trips to Mexico, Central America, Portugal and Australia. I've been travelling for over 15 years now and I've noticed more and more how many single people are doing solo trips. Travelling is a freedom that we are lucky to experience, a budget and fear of being alone shouldn't stop someone from experiencing all the world has to offer.
You may also like to read