Exploring Canada's East Coast without a car
Canada has three coasts, but there's nothing quite like the one on the eastern side of the country. Perhaps it's the rugged coasts, the small town feel—even in its cities, the deep, deep history or just that perfect scent of salt water, wind and seafood that lingers wherever you go. Whatever it is, it's a must-visit side of Canada. Unfortunately it's not quite as easy to get around without your own set of wheels as some other parts of Canada, but it's definitely possible. Here are some tips to getting the most out of your travels to Nova Scotia, Prince Edward Island and Newfoundland without a car and on a budget.
Getting there
Although flights across Canada aren't exactly cheap, it's one of your best bets for flying directly into the East Coast's main hub—Halifax. Once you arrive, you'll quickly notice that Halifax doesn't have any ride hailing services like Uber or Lyft. Instead, the cheapest option for travelling from the airport to the heart of the city the MetroX bus #320 ($4.75), though you can also catch a ride with student-friendly service Driver Dave ($35), the Airport Shuttle or take an an airport taxi ($63). 
If you're looking to start your trip in Newfoundland, you can also fly into St. John's Airport, which may be a good option as it'll potentially save you the time and expense of taking the ferry over and then a bus across the island to St. John's.
For a more leisurely ride that includes some sightseeing, you can take the VIA Rail train eastwards from Montreal and points in between. HI members can use the 12.5% discount when booking for yourself and three of your friends. The Montreal to Halifax trip takes a night and a day (just under 24 hours) and runs three times a week.
For bus options, Maritime Bus operates out of Montreal, Quebec City and a few other Quebec Stations (which you can connect to via Greyhound from Ontario locations), and services New Brunswick, Nova Scotia and Prince Edward Island. Advance reservations are recommended or required depending on where you're coming from.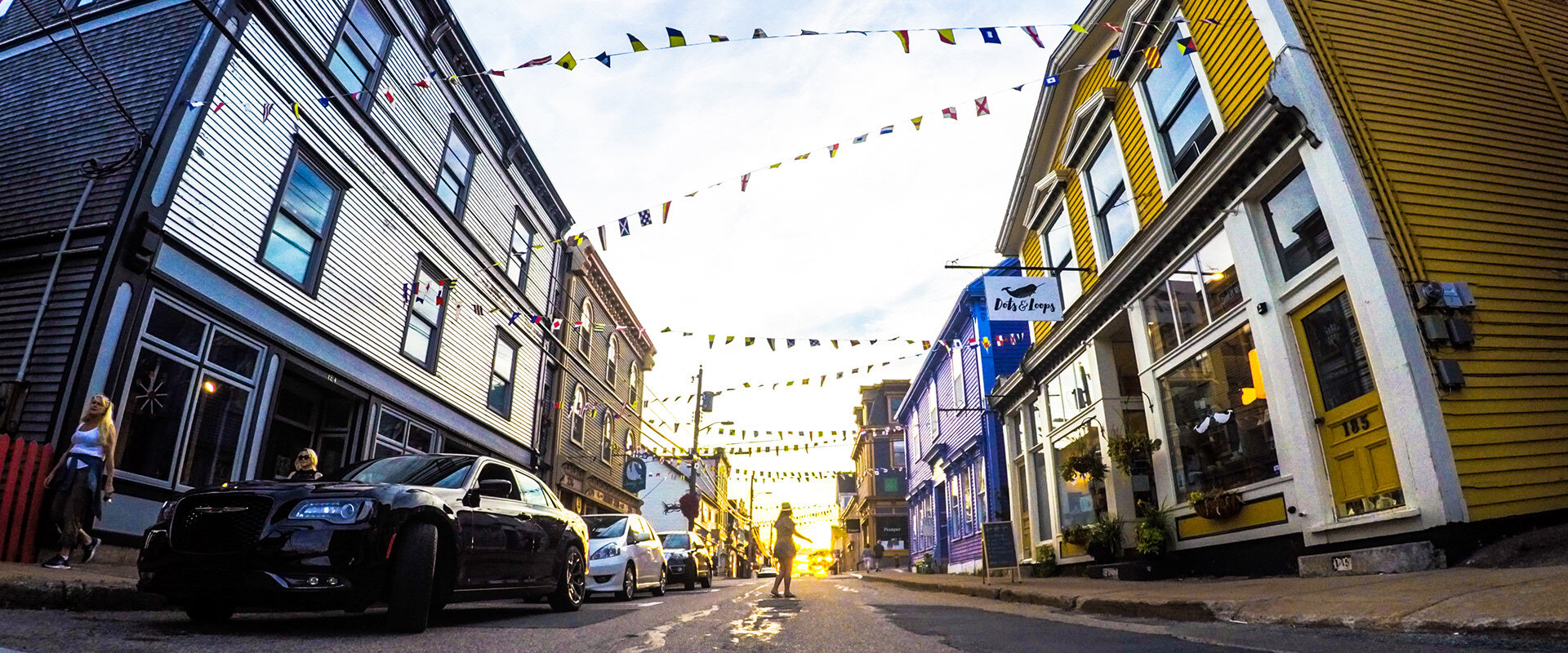 Getting around
It's not out of the question for strangers to offer you a ride in a place like Atlantic Canada. If you befriend someone with a car and have a chance to get out of the city for a day, there are lots of options. Check out the ride share board at HI Halifax for opportunities.
To explore a bit more of Nova Scotia, like the Annapolis Valley, the calling mountains and twisting highways of Cape Breton and the Cabot Trail, you can always post in the Ride Share Maritimes Facebook group, join ride-share app Poparide (HI members get $5 off their first trip) or ask around the hostel dinner table to see if anyone is going the same way. For a couple bucks for gas and a coffee, they might let you tag along.
If you're up for learning about the rich history of the Maritimes, there are also tour groups that frequent towns like Lunenburg, UNESCO World Heritage Site and home of the Bluenose ship; Port Royal, established by the French in 1605, or Kejimkujik National Park, where you can take a petroglyph tour to learn about Indigenous history.
If you want a guided tour of Nova Scotia, HI members get a 15% discount when booking with Great E.A.R.T.H. Expeditions. Their tours include everything from Lunenburg to the Cabot Trail.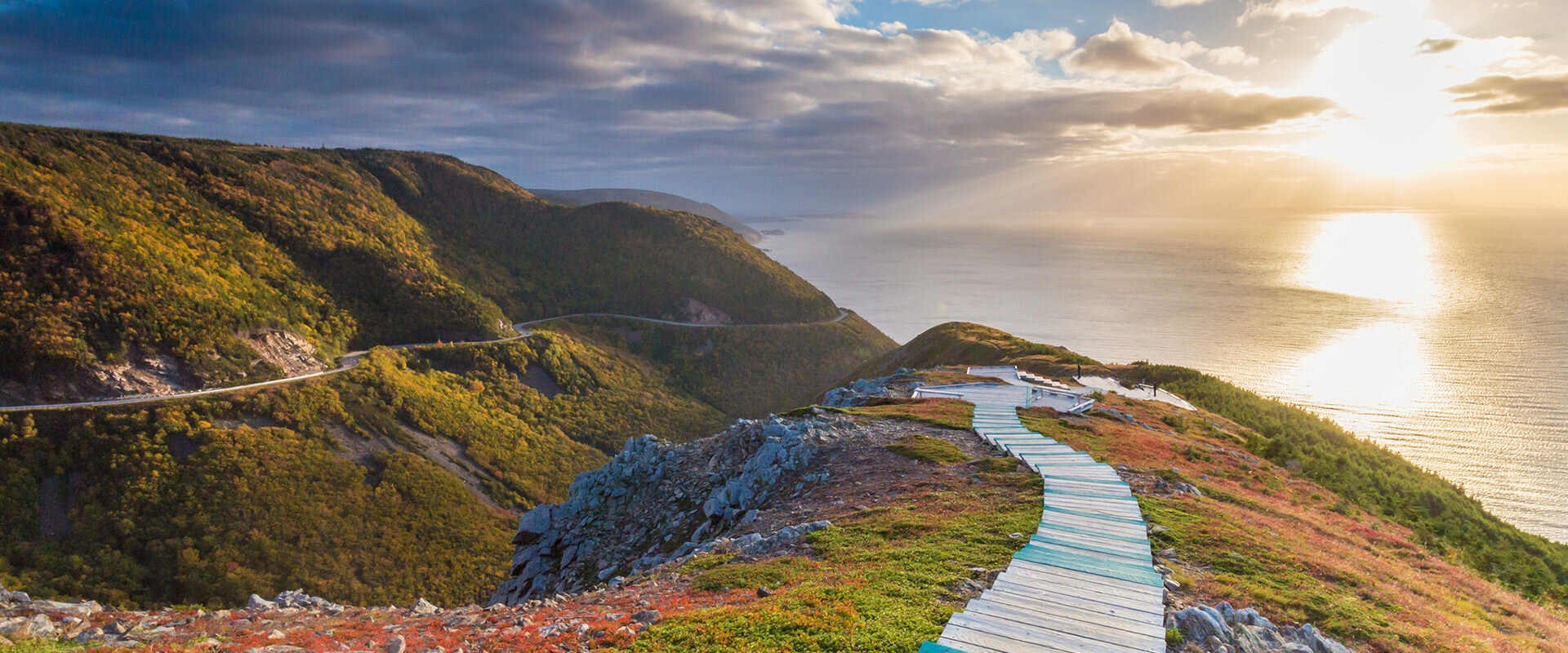 In and around Halifax
If you haven't rented a car, it's a good idea to book a room on the Halifax peninsula to ensure you're central. HI Halifax is on Barrington Street, just a five-minute walk from the train and bus stations and close to the historic downtown and waterfront.
Because Halifax was built before cars dominated cities, the downtown area is surprisingly walkable. (Get ready for some steep hills, though!) While downtown, you can visit the Seaport Farmer's Market, check out museums like the Maritime Museum of Natural History and take a tour of Citadel Hill.
A quick ferry ride ($2.75) across the Halifax Harbour will bring you to its sister city, Dartmouth. The up-and-coming area is cool, hip and young—full of lively pubs, public art installations and craft breweries.
Visitors to the East Coast are keen to get close to the water. Without even leaving downtown, you can take a water taxi to McNab's Island, an oasis for private hikes and even camping opportunities. You can also rent kayaks for free to paddle around and see the city skyline from the water.
Of course, it wouldn't be an East Coast guide without mentioning Peggy's Cove. Unfortunately, there is no city bus that travels to the tourist hot spot, which is about a 45-minute drive from downtown. Instead, reserve a spot on a half-day bus tour like Ambassatours or Grayline ($60) to make the most of it. If you're feeling ambitious, you can also rent a bicycle from Idealbikes (HI members get a 10% discount!) to make the 100 km round trip.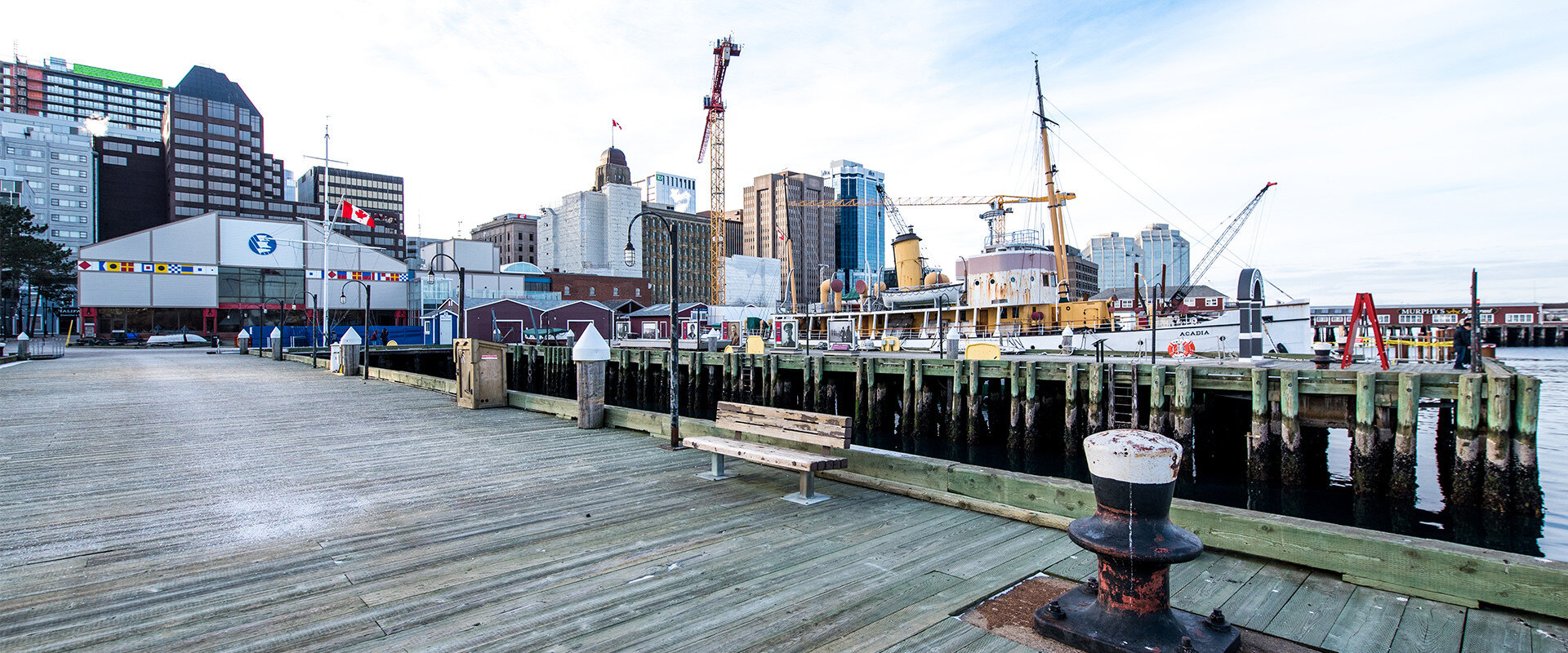 An island fit for royalty
If you're looking for a vacation full of beaches, you can travel by Maritime Bus across the Confederation Bridge to PEI. The bus hits major cities like Charlottetown and Summerside, where red sand and Anne of Green Gables are king (and queen).
Charlottetown is a walkable city, but their public transit system, T3 Transit, can help you get from the waterfront to Province House, the birthplace of confederation, quickly. HI Charlottetown also sits right in the heart of the city.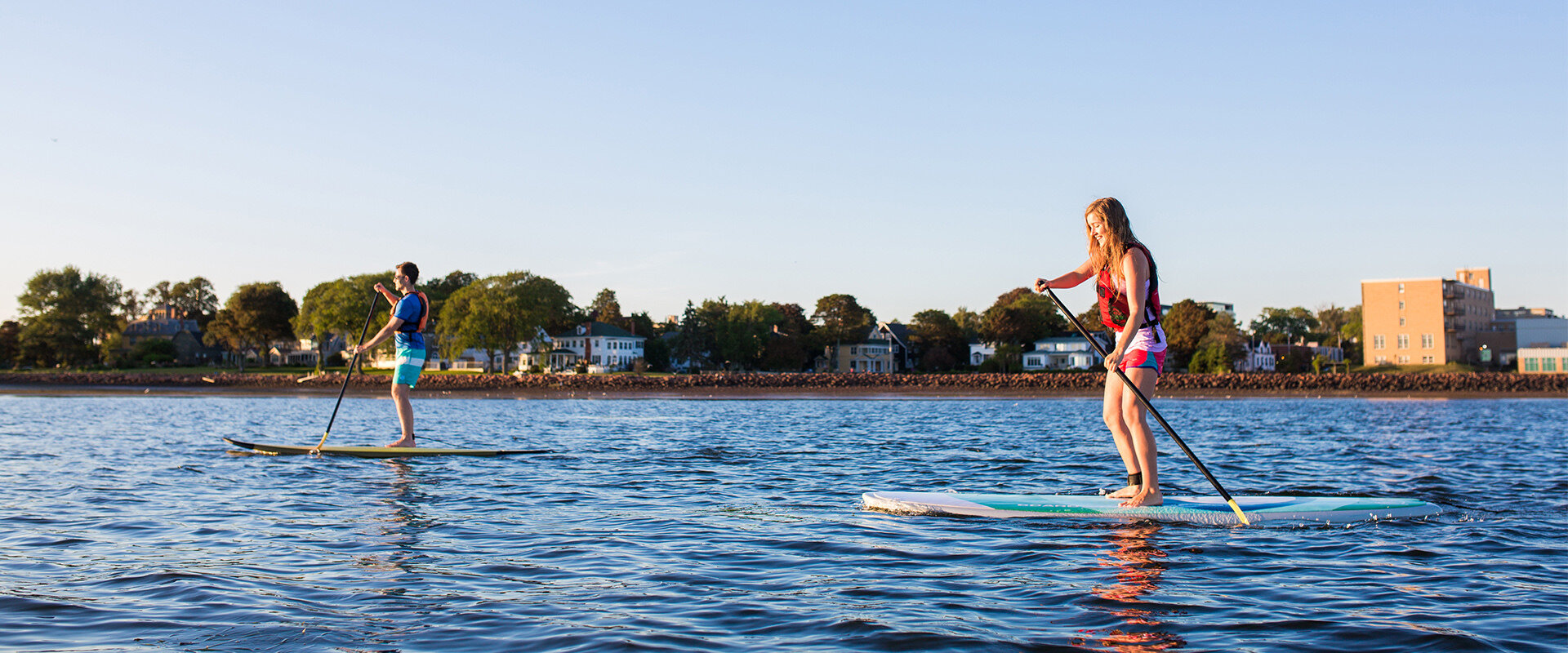 Hitting 'The Rock'
If you're already in Cape Breton, there's no excuse not to visit Newfoundland, a special spot where whale watching and iceberg spotting are just the beginning of the adventures. Maritime Bus will take you to North Sydney, where you can hop on a ferry to Port aux Basques, and take the DRL Bus across the island to the capital city, St. John's (or hop off along the way).
Jellybean Tours operates out of HI St. John's and offers private small group tours, so you can customize the perfect day trip if you want to buddy up with some friends at the hostel. 
The island is large, but taxi and shuttle services will get you almost anywhere you need to go, including the Bonavista Peninsula. Shirran's Taxi offers door-to-door service between HI St. John's and HI Bonavista. The DRL bus will hit most major routes as well, and individual companies provide access to tourist spots like Fogo Island and the infamous town of Dildo.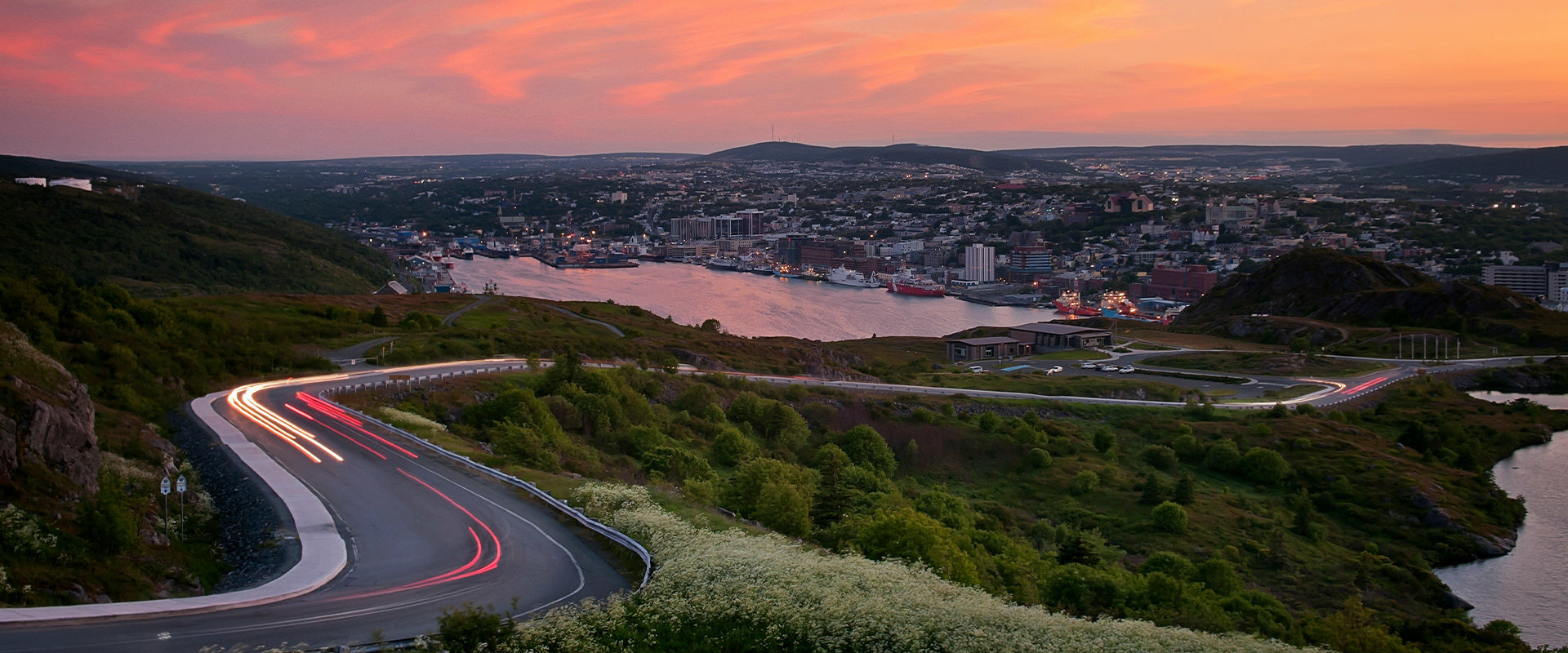 In and around St. John's
As one of the oldest cities in North America, St. John's was also built with the pedestrian in mind. HI St. John's is downtown and just a walk away from tons of attractions, including some great breweries. To explore further, Metrobus public transit will get you around, including to and from the airport. They also have a summer-only service called The Link that offers hop-on, hop-off transport that hits popular stops like Signal Hill and Qidi Vidi Village. If you're getting comfortable on foot, you can set out on the 336-kilometre East Coast Trail right from St. John's as well.
However you choose to get around, the East Coast is full of salt water, fresh seafood, and memories waiting to be made. Select a province to find out more about our East Coast hostels.
You may also like to read