Cross-Canada by rail:
All aboard The Canadian
Since moving to Canada back in 2016, after a four-year stint in Paris, I've wanted to explore more—no, all—of it. But where do you start in the second biggest country in the world? With the train, of course! Inspired by tales of cross-country travels and whispers of cheap train tickets, I decided to take The Canadian, and let VIA Rail transport me from east to west.
This being my first major solo travel experience, I tried to meticulously plan every tiny detail, which led to furiously Googling every aspect of travelling across Canada with VIA Rail. I wanted to know whether there were showers in economy (there aren't) and whether you could buy blankets and pillows on board (you can). You can find some of these details on VIA Rail's website but I wanted to know what it was really like. I still wasn't sure what to expect. So now that I've done it, I can give you all the details.
The major draws of train travel are the ticket prices and the experience. To go directly from Toronto to Vancouver, you'll pay less than $400, and if you want to do some city-hopping, a Canrailpass will set you back just over $750. The pass lets you make seven one-way trips within 60 days. If you want to visit fewer than seven cities, then buying single journeys will work out somewhere between the two. Train travel is cheaper than the faster alternative, flying, and it's much more scenic and spacious than the cheaper option, the bus.
What train travel also gives you is an adventure that you just don't get when travelling by plane, bus or car.
What train travel also gives you is an adventure that you just don't get when travelling by plane, bus or car. Other people's stories of travelling by train seem to have a recurring theme: train travel is kind of magical. And you don't have to be a trainspotter to appreciate it!
So with my tickets in hand, I embarked upon a three-week journey on The Canadian. Starting in Toronto, I stopped off at Winnipeg, Saskatoon, Edmonton, Jasper and Vancouver. I spent four nights on the train in total, and two to four nights in each city, before flying back to Toronto from Vancouver. The longest stretch on the train was the two nights between Toronto and Winnipeg, and the shortest was just over five hours between Edmonton and Jasper. In addition to the these cities, the train also stops at Sioux Lookout, Sudbury and Kamloops, plus some smaller towns so you can stock up on snacks, or go explore well off the beaten path.

While there are sleeper cars available (at an extra cost), I stuck to the regular seats in the economy section. The seats on The Canadian are surprisingly spacious, and although they don't recline all the way back, you can curl up over two seats if you don't have a neighbour. That said, they recline much more than an airline seat and they come with a footrest that pops up from under your seat. I only had a seatmate for one overnight journey, which was pretty lucky considering that I was travelling during VIA's Canada 150 promotion.
The food is pretty good for a kitchen that's rocking along a train track. They offer standard fare for $10, such as burgers, chilli and salads. The food is tasty and will fill you up. I would also suggest taking some food like fruit, cereal bars, bread and spreads, because the costs of eating in the dining cart for every meal and snack could add up.
But what about this 'experience' that everyone falls in love with? It all comes down to the people you meet, the sights on and off the train, the scenery rushing past and the places you visit.
On my journey, I met a lovely couple from a small village in southern Ontario. They were travelling on the train because he had always wanted to see the Prairies, so they'd flown to Winnipeg for his birthday and were heading to Saskatoon so that they could take in the scenery on the way. They had a group of us laughing along with their endearing stories about their kids and their jobs (one of them worked as a school bus driver and the other in a factory while also volunteering as a firefighter). They even shared a taxi with me in Saskatoon when our train arrived late.
From gliding through the vast plains of the Prairies to winding around the snow-tipped Rockies, each province is different from the last and is equally as impressive.
I met a Turkish student who was taking the train to Edmonton, so that he could continue on to Calgary where he was going to university. I got to know a girl from Vancouver who took me to all the places where locals hang out when we got there. I filled my belly with ramen at Taishoken and pancakes at Jam Cafe. We still keep in touch. They were both taking the train because they'd bought a special Canada 150 pass and were excited to be able to explore the country.
You'll probably end up chatting to tons of other travellers, so if you need a little downtime, you can pop in your earbuds and watch the changing scenery. From gliding through the vast plains of the Prairies to winding around the snow-tipped Rockies, each province is different from the last and is equally as impressive. I felt so tiny as we made our way through the giant trees in Northern Ontario and then again when we hit the endless expanse of the Prairies. Throughout the Rockies, I felt cozy and safe; I loved just curling up with my favourite music, looking out for bears. There's nothing like being on the train to make you realize just how huge Canada is.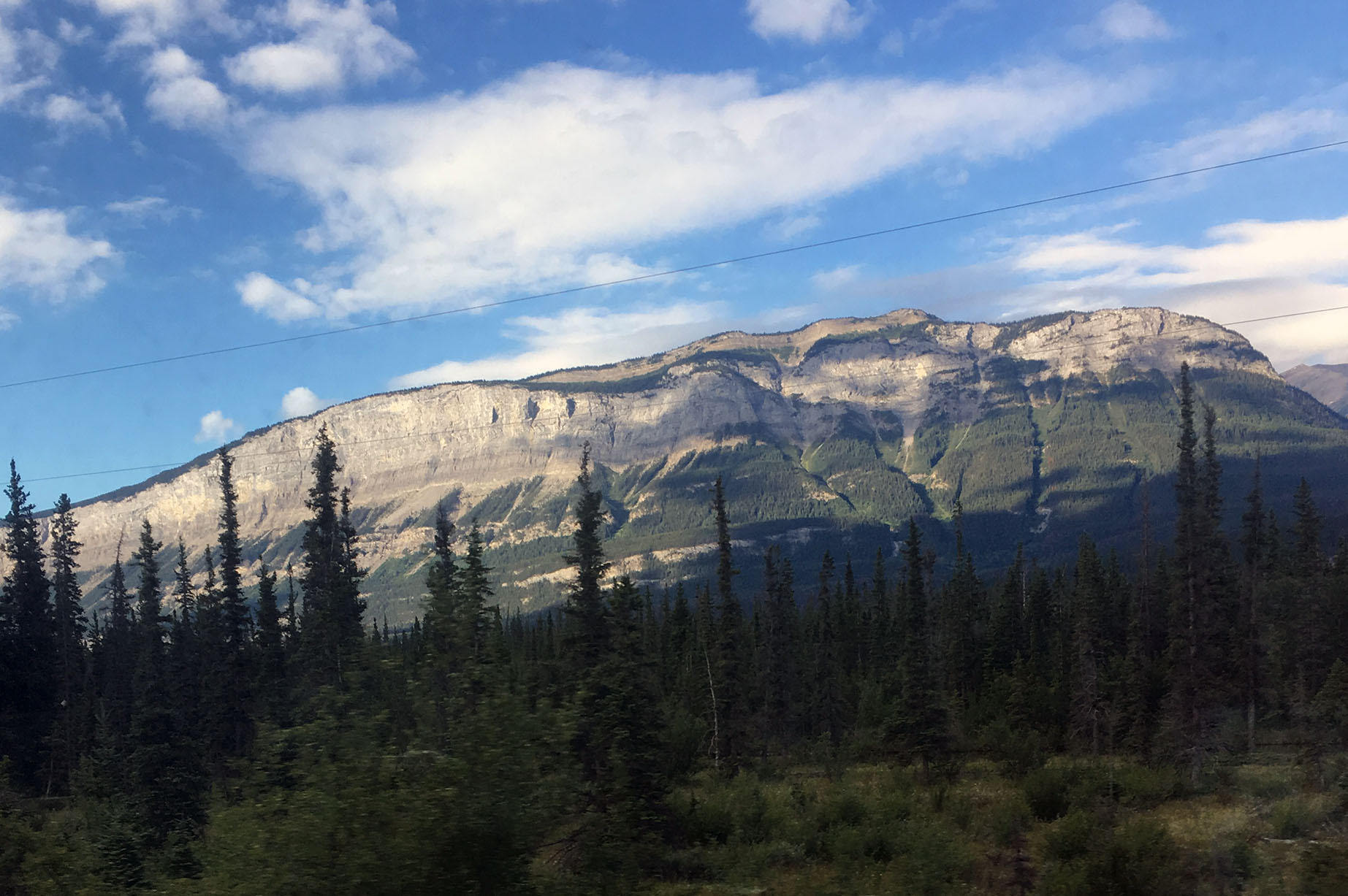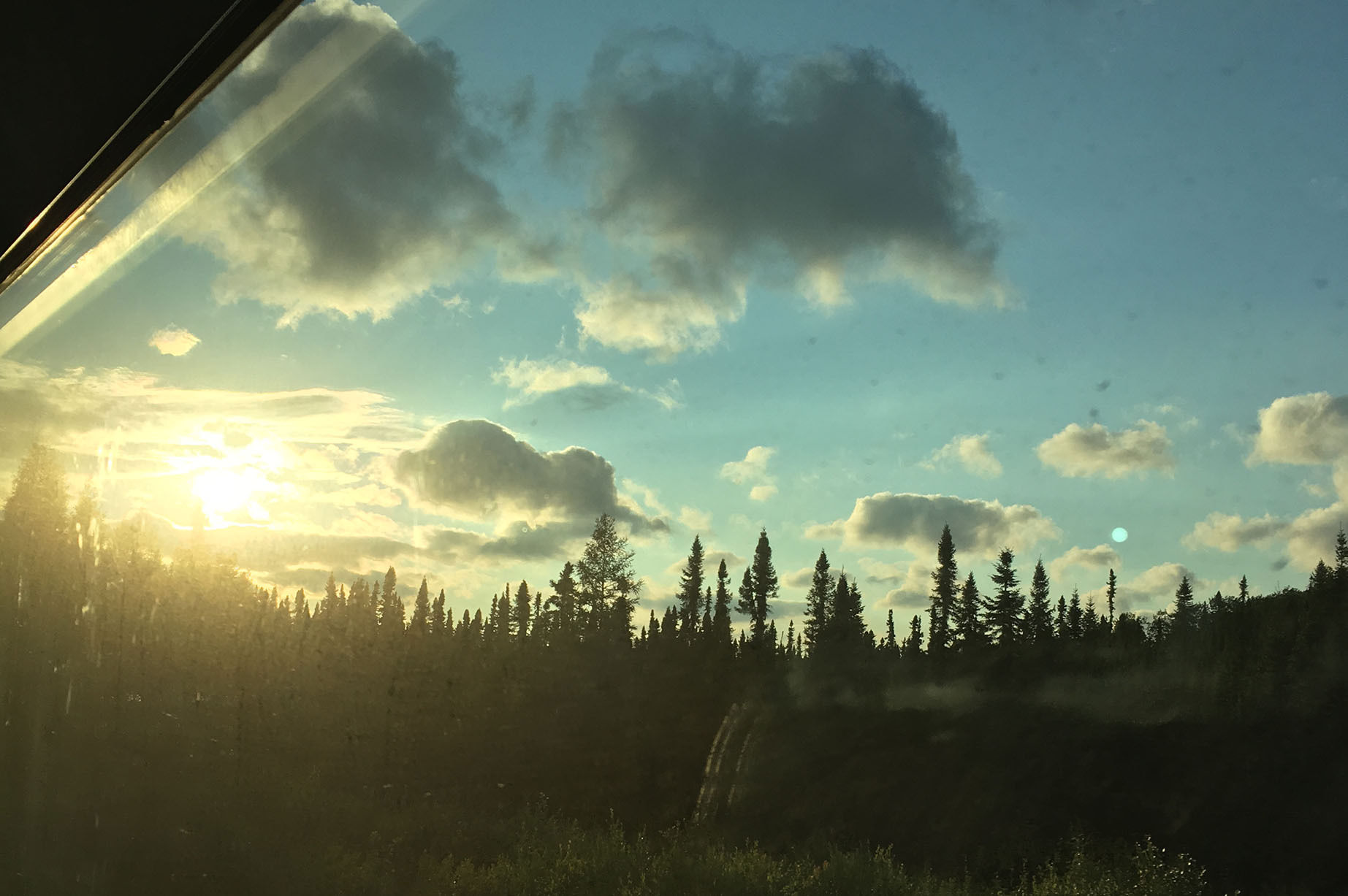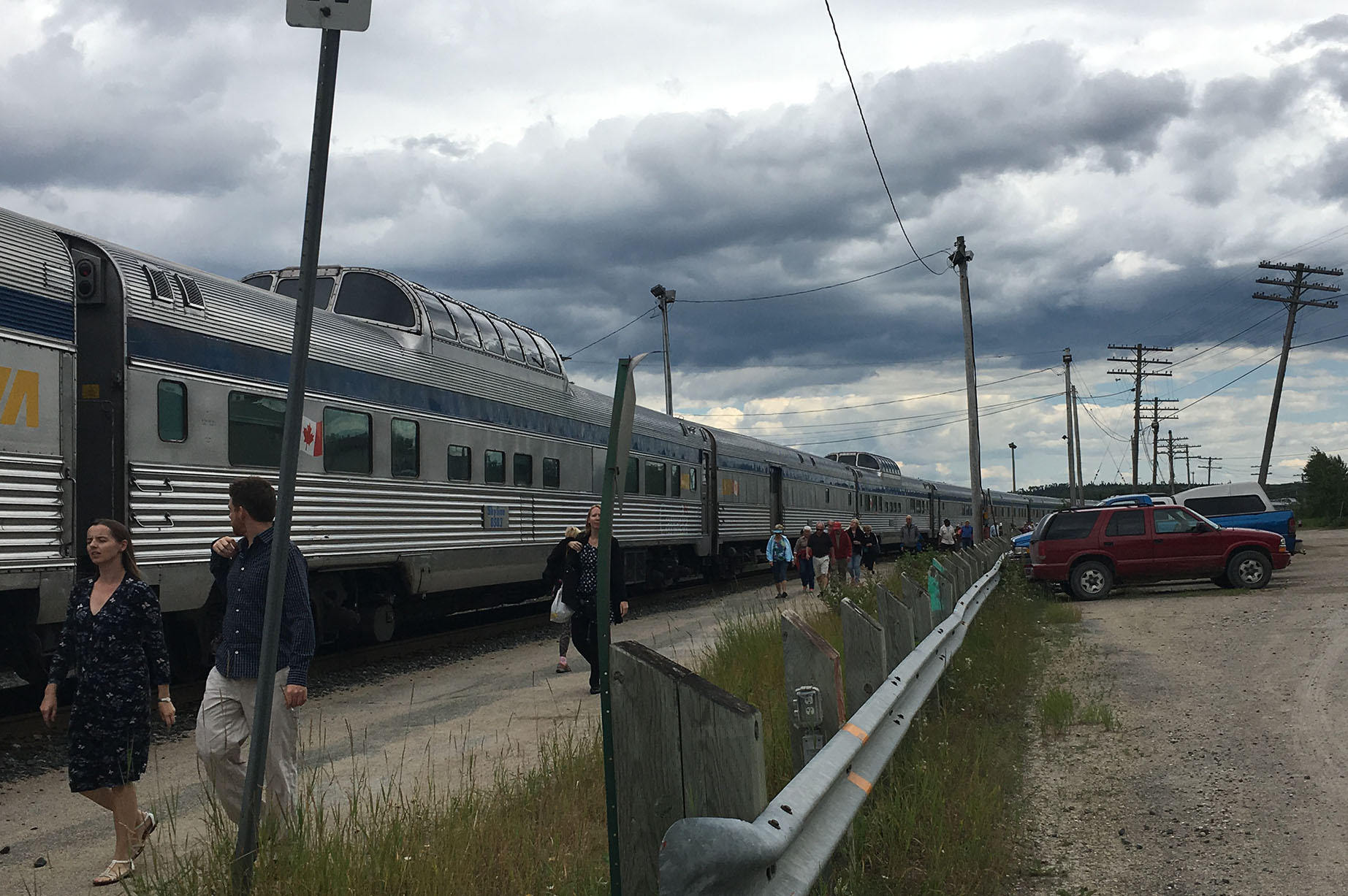 The best views are in the Skyline car which has panoramic windows. The seats do fill up during certain stretches of the journey, through the Rockies for example, but you can still pop up there and have a look. It also offers a chance to meet new people as the Skyline car is shared by everyone in the economy section (there's another one for other sections). Head up during quieter times to find enthusiastic card games and the guy who brought his guitar (there's always one).
There is no wifi on the train, and limited cell service outside the stations, but it's so easy to spend hours gazing out of the window. As for entertainment, bring your favourite books, music and your laptop as you can charge your devices in the outlets at each seat. Be prepared in case you tire of watching the beautiful landscape roll by (but really, how could you?)
Even with just two or three days in each place, I managed to cram in so much in each of the cities I visited. My must-see for Winnipeg would be the street art scene. A few companies offer walking or bus tours, but West End Biz maps out the highlights if you want to explore on your own. Over in Saskatoon, public transit isn't quite up to big-city standards, so I saw the city on foot, walking around and popping into cute coffee shops in the centre of town and the trinket shops just south of the river. In Edmonton, the Art Gallery of Alberta is an architect's dream and later I went to Whyte Avenue with a group from HI Edmonton for a few drinks (okay, a lot of drinks!). Jasper offers endless outdoor activities and I loved hiking there. I took one organized tour and ventured out with friends a few other times. My bucket list item for Jasper was to see a bear, and although we nearly got whiplash when a baby black bear ran in front of the van, we got to see it scurry up a hill! Vancouver has something for everyone from the rugged wilderness of Stanley Park to the big-city buzz to the natural beauty of the mountains and sea. It feels like there's a neighbourhood for everyone, with the contrast between an ultra-modern harbour full of glass towers and the old village feel of Gastown.

Whether you choose to do a non-stop trip or hop on and off along the way, the train always stops for a little while in each city en route. In smaller towns, you can get enough time to stretch your legs and in larger cities, you can stay for a few hours. If you do decide to stay over in any of the cities and get back on the next train, you should be prepared for delays. But perhaps the best way to prepare is to not prepare at all!

Passenger trains rent the tracks from the freight companies, so when a freight train is coming, VIA Rail trains have to stop and let them pass. Sometimes these trains can be up to three miles long, so you can imagine how long they take to chug along. Being such a long route, there are only two trains per week in the off-peak season, and three in peak season. So it makes sense that these trains can get behind schedule.
Sometimes the delays can mean that you get thrown off schedule. VIA Rail advises you not to book onward travel for the same day when taking the train and this was solid advice. I booked a bus to Calgary, 11 hours after the train was set to arrive in Edmonton. We were 12 hours late. The biggest delay that we experienced was 18 hours, which meant spending an extra night in Saskatoon.
I couldn't have imagined that an announcement would come on telling us to look out of the windows because there was a grazing moose
It really does help to be flexible; avoid pre-booking other transport and accommodation wherever possible, and keep your options open in case you need to stay an extra night somewhere. While the delays can be tough, they're manageable. VIA Rail has an app and a customer service number that will keep you updated.
When I first booked this trip, all I knew was that there would be some amazing scenery and it was an inexpensive way to travel across the country. What I didn't know was that we'd stop in Hornepayne: an Ontario township with a population of less than 2,000, in the middle of the Boreal forest. I didn't know that I'd get on the train in Jasper and then, because it left a little late, wake up the next morning among the towering peaks of the Rockies. I couldn't have imagined that I would sit down for lunch one day and as the train slowed down, an announcement would come on telling us to look out of the windows because there was a grazing moose. Being on the train itself was just as fun as the places I visited.

Whether you splash out on a sleeper cabin or hang out in economy, whether you do a non-stop journey or get a rail pass and see some of the cities along the way, travelling by train is a truly unique experience that everyone travelling Canada should add to their bucket list.

Your Turn
Want to start planning your own trip? The Canadian is only one of VIA Rail's routes in Canada, covering the trip between Toronto and Vancouver. Other routes run between southern Ontario and Quebec, out to the Maritimes, up north through Manitoba to Churchill and between Edmonton and Prince Rupert. The Canrailpass has options that let you explore the whole network, or you can explore city by city with individual tickets.
HI members save 15% on individual tickets for themselves and three of their friends. Find out more and join now.
You may also like to read