10 best places in Canada to visit in the winter 
Nowhere on Earth captures the magic of winter like Canada. Across the country, Canadians have learned to embrace the snow and ice with activities like skiing and snowboarding, ice climbing, ice skating, snowshoeing, ice carving glacier hiking, Northern Lights watching and throwing winter festivals from coast to coast. If it's snowy and magical, Canada is all about it. These are the 10 best places to enjoy the season.
1. Banff National Park
A summer travel hot spot, Moraine Lake in Banff turns into a snow globe of beauty in the winter. The lakeside mountains are covered in snow, the impossibly blue waters reflect even brighter and Banff looks straight out of Disney's Frozen. Hikes like Johnston's Canyon within Banff National Park will lead you around snow covered trails with towering icicles and frozen pools. Fancy ice-climbing a frozen waterfall or cross-country skiing? You can find it all nearby. And if you stay at HI Banff Alpine Centre, you get a free local bus pass to explore nearby attractions.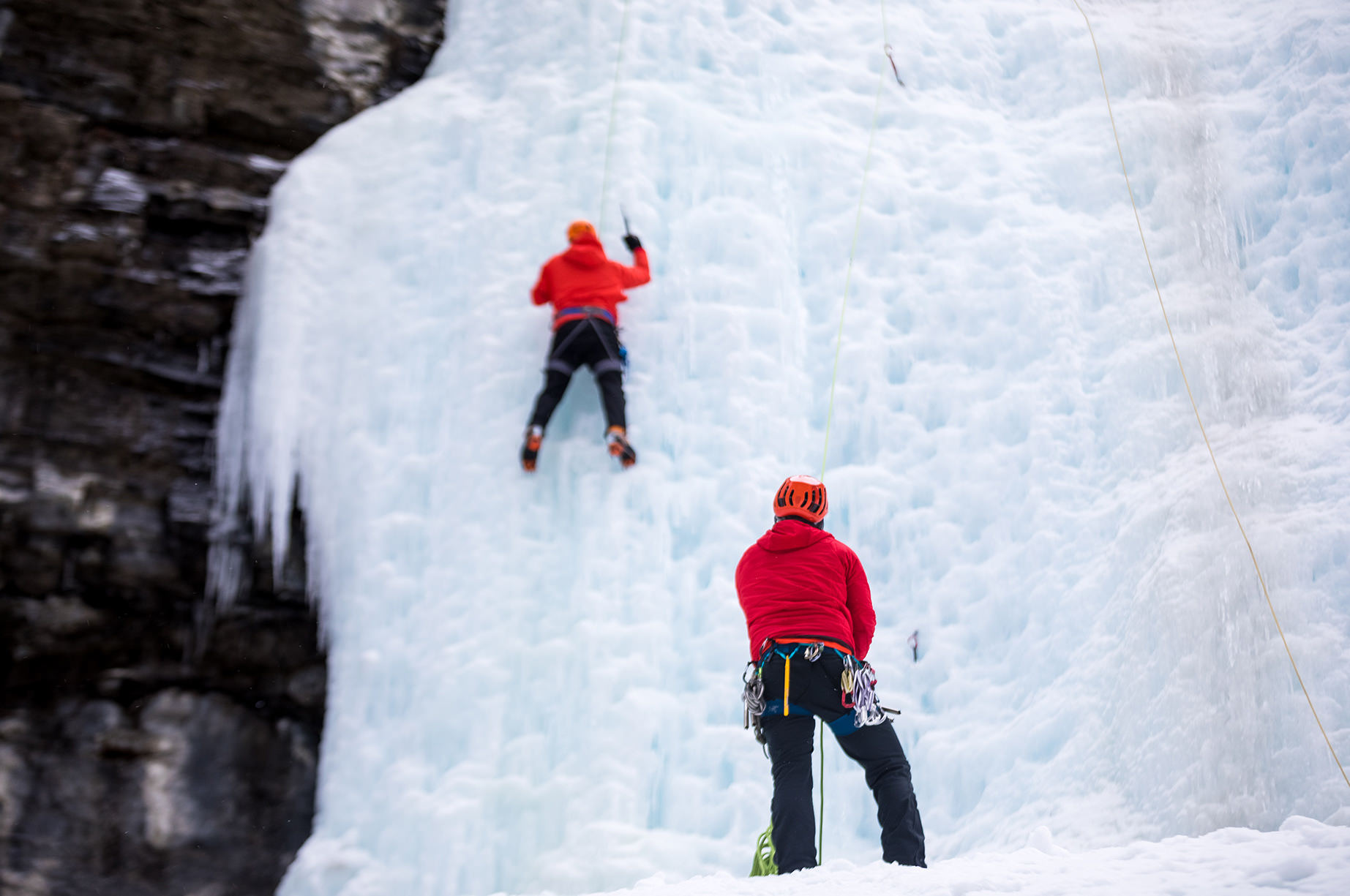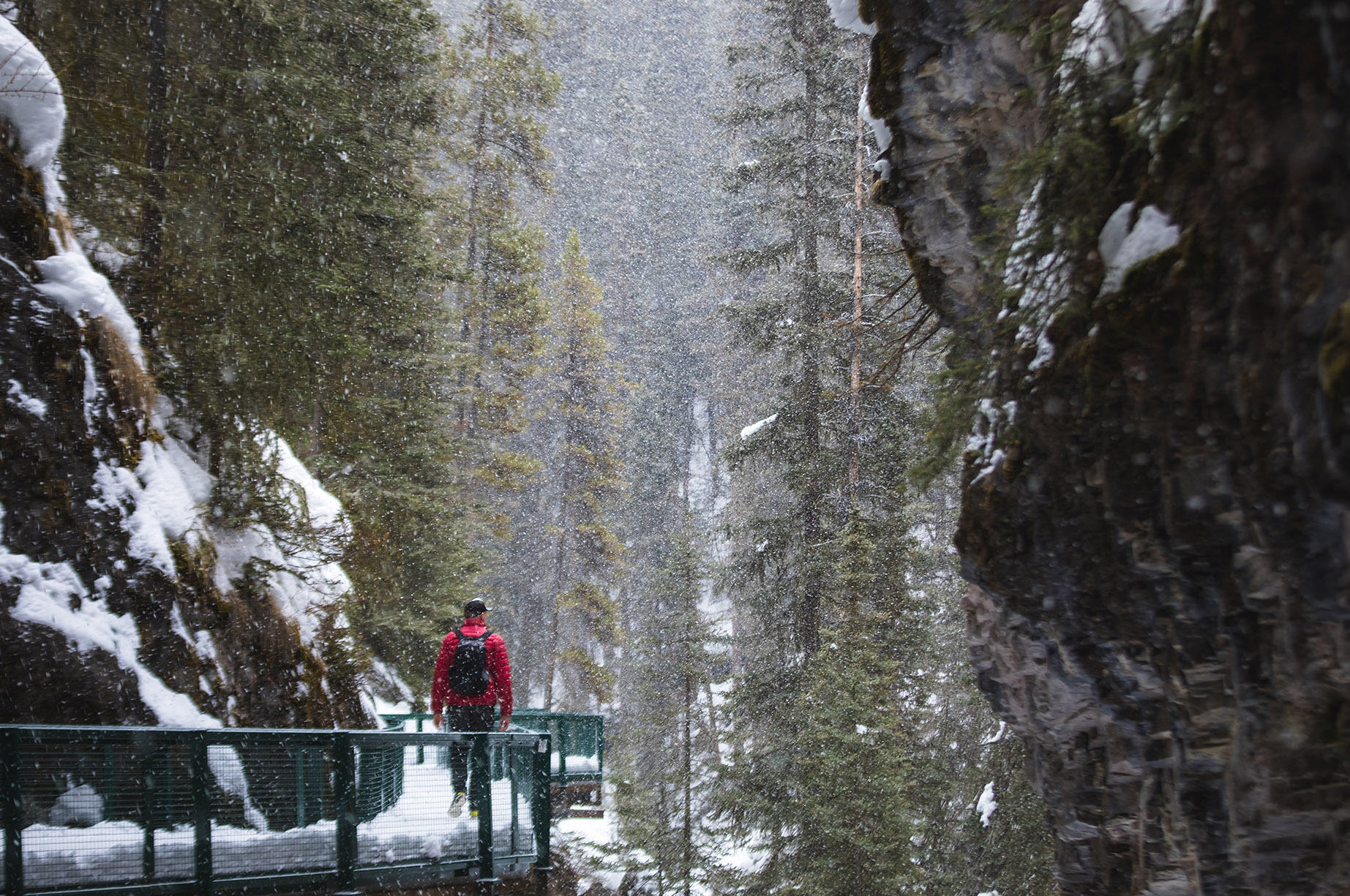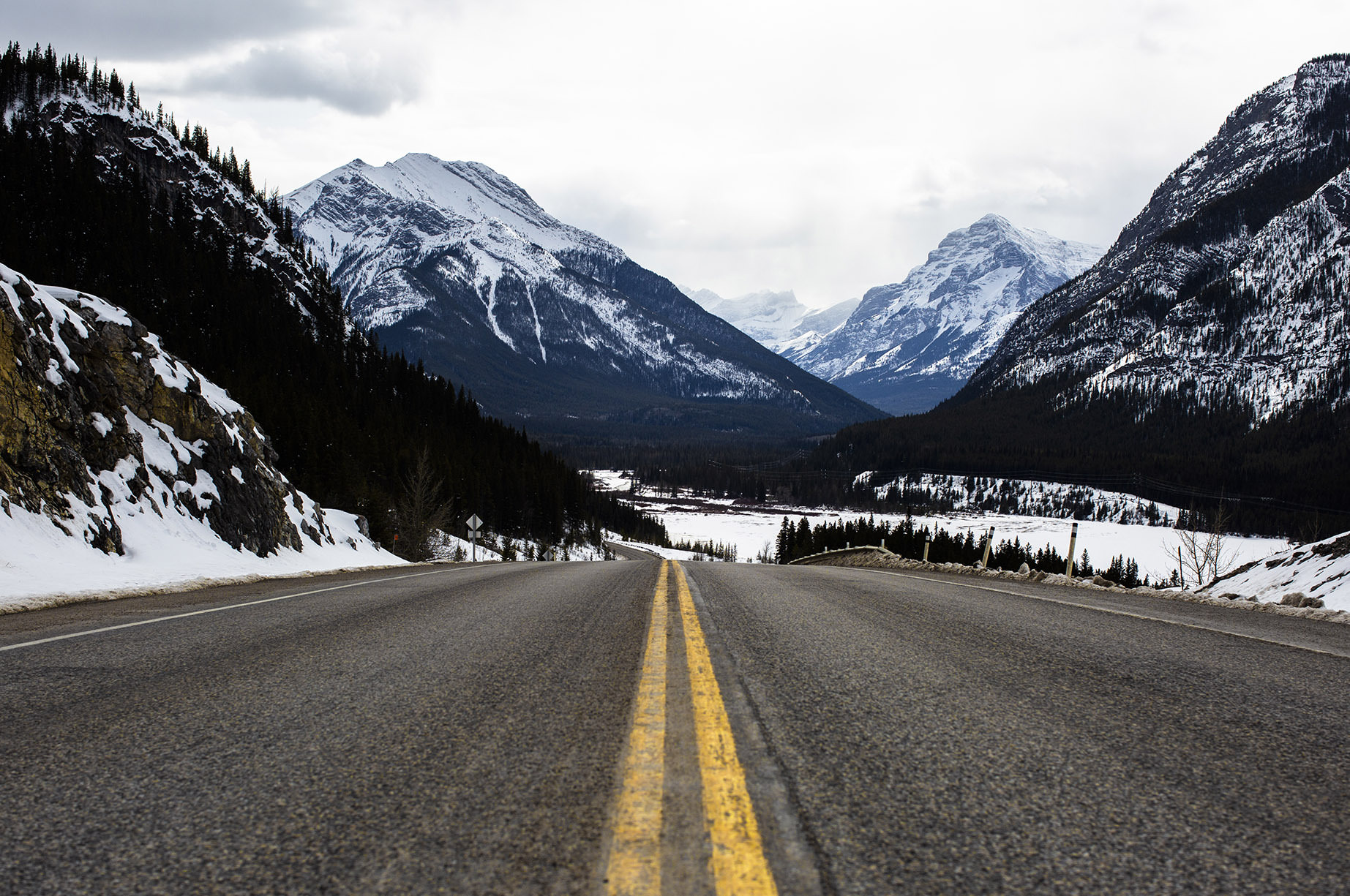 2. Lake Louise
Lake Louise, also in Banff National Park, deserves its own spot on this list solely for its aptly named Ice Magic Festival, which hosts professional ice carvers every January. Pick-wielding experts create spectacular sculptures from 300-pound blocks of ice. Visitors at HI Lake Louise Alpine Centre also have the chance to go dog sledding, ride a horse-drawn carriage, ski the surrounding hills, ice skate on frozen Lake Louise, drink a crisp beer at an ice bar or soak in a hot spring. You know, all the things winter dreams are made of.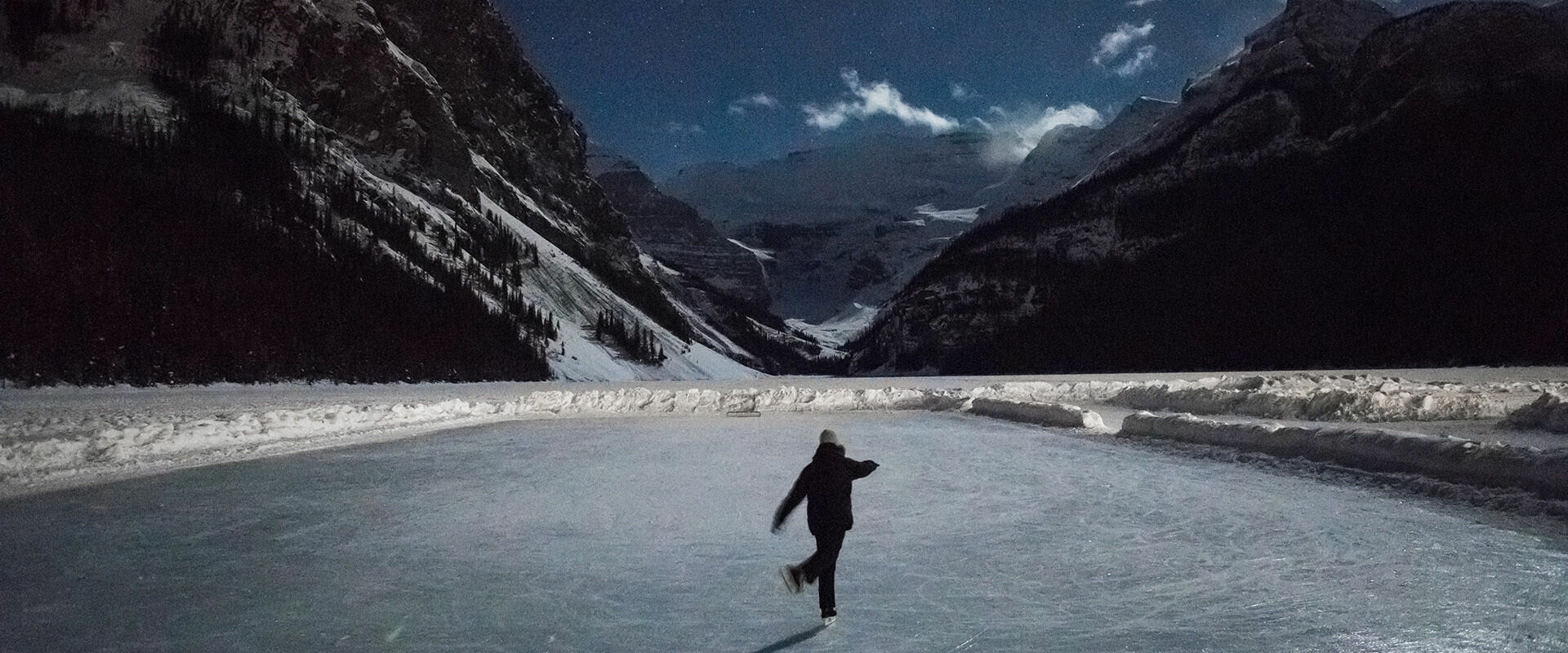 3. Niagara Falls
How do freezing temperatures, gusting winds and getting sprayed in the face with icy mist sound to you? What about experiencing the magic of Niagara Falls with fewer tourists and more nature-made ice sculptures created by the infamous Niagara mist freezing into spires and icicles. At nearby Queen Victoria Park, a 10-minute drive from HI Niagara Falls, visitors are treated to the magic of the Winter Festival of Lights from November to January. On an eight kilometre route spanning the Dufferin Islands, the main tourist districts and the edge of Niagara Falls, you'll find trees wrapped in multi-coloured lights, fountains shooting illuminated water up to eight metres in the air and glimmering Ferris Wheels.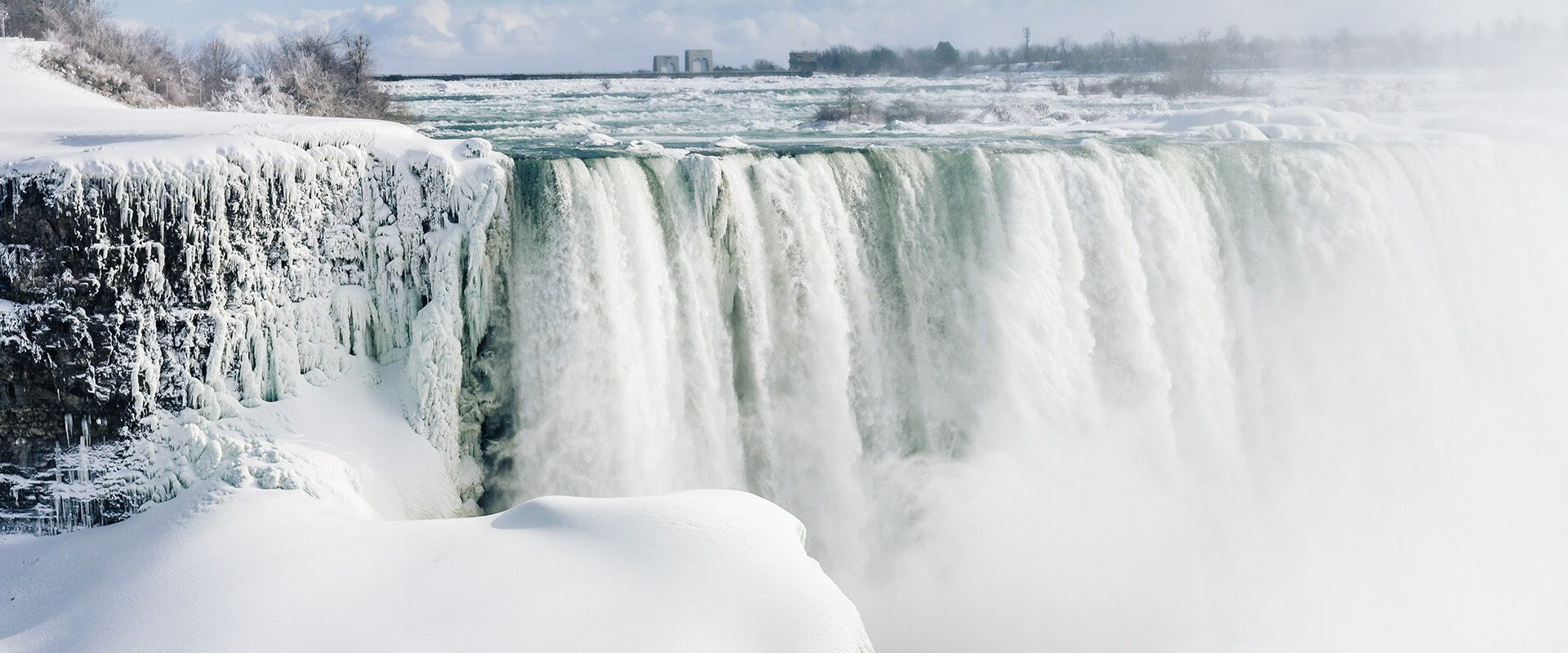 4. Québec City
Old Québec City has undeniable charm year-round, but it's at its most magical during the winter. This is as close as you'll get to a traditional French Christmas Village without leaving the continent, and HI Québec City located in the heart of Old Québec, gives you easy access to it all. Whether you're wandering the cobbled streets while holiday shopping or ringing in the New Year at Grand Allée (Québec's massive outdoor party with DJs and pyrotechnics) you can't escape the winter charm here. In February, Québec also hosts their famous Carnaval de Québec. If you catch the night parades, you might get a glimpse of Bonhomme Carnaval himself. Joie de vivre not to be missed.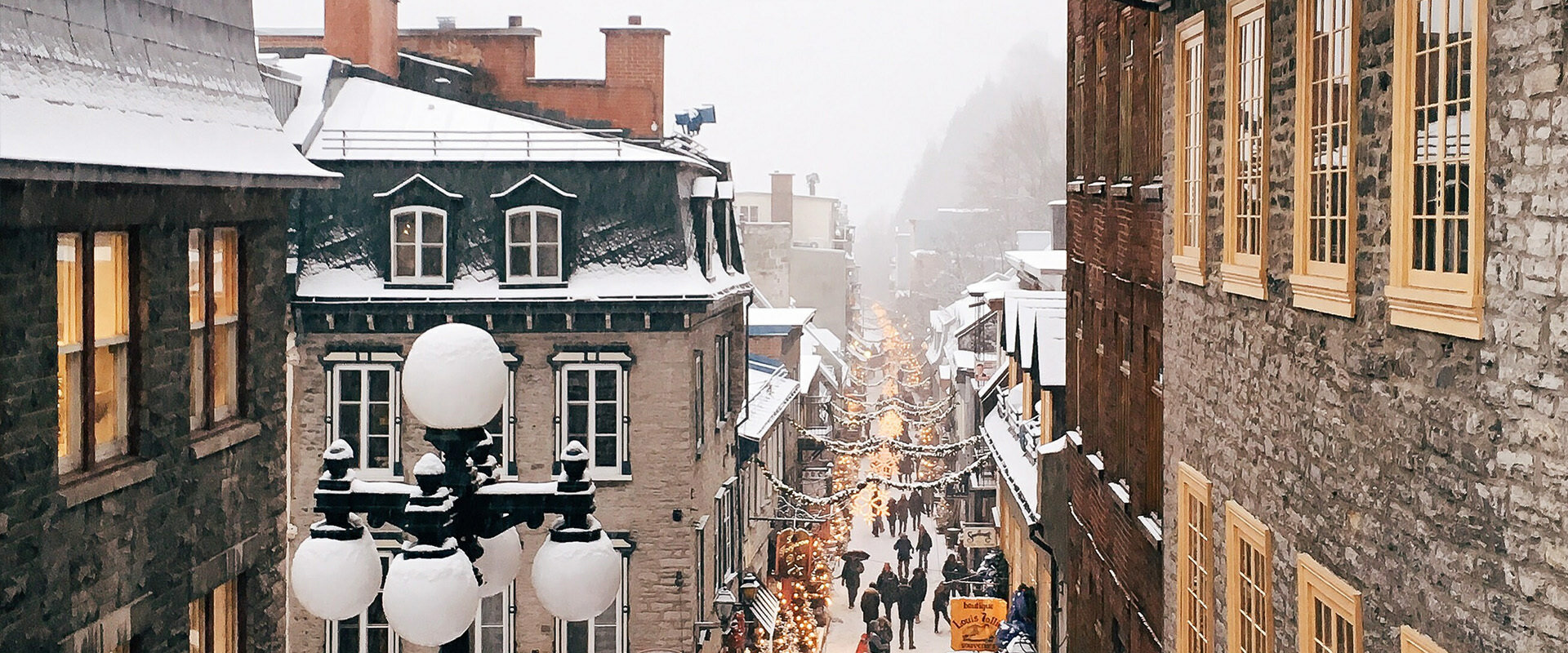 5. Atlin Provincial Park
Atlin is for those who love seclusion and adventure. One-third of Atlin Provincial Park is covered by glaciers. The best thing to do? Cross them on skis. The Atlin to Juneau Icefield Traverse is a nine-day ski traverse from Atlin, British Columbia to Juneau, Alaska. The route covers six different glaciers over 109 kilometres. If the idea of being surrounded by nothing but snow, ice and the puffs of your own breath sounds like winter magic, this one's for you. (You can also stick to Atlin's boreal forests and stunning lake and still bask in seclusion and natural beauty).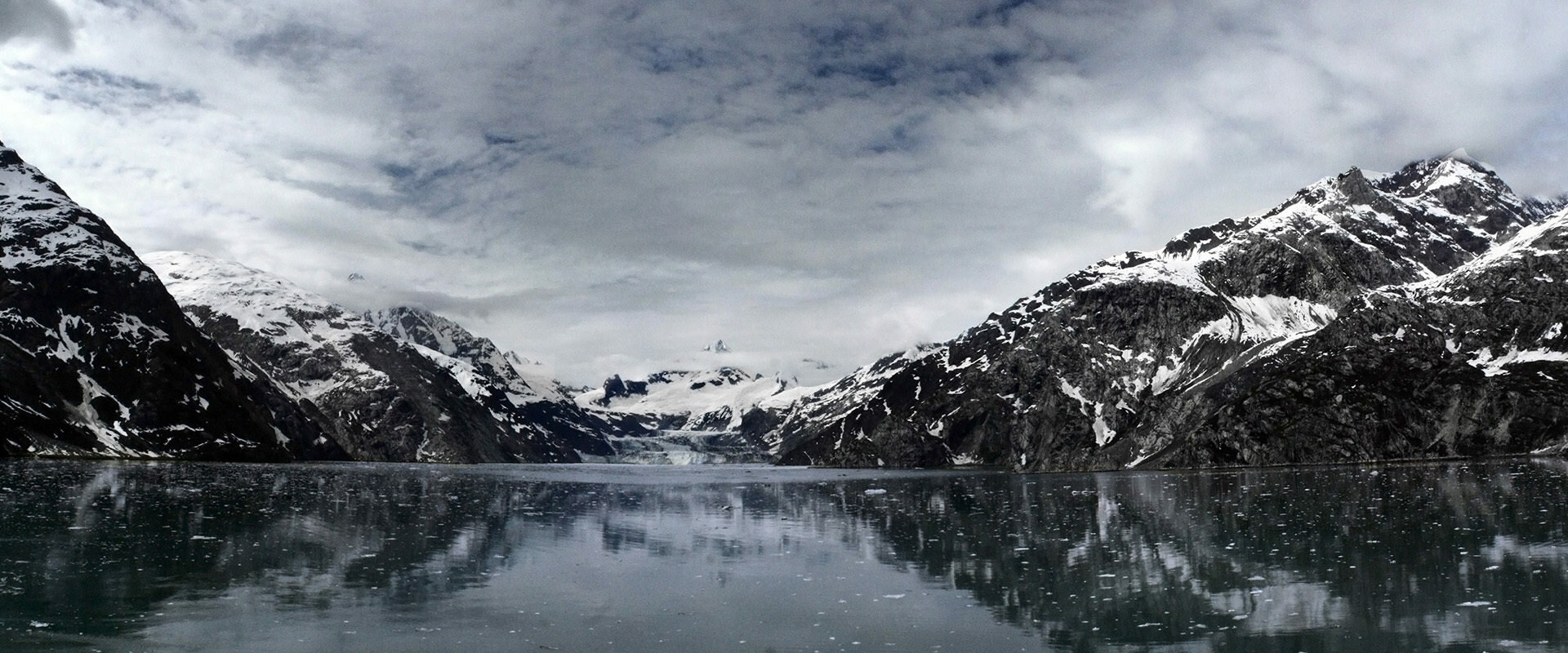 6. Yellowknife
Stay outside the city in Yellowknife during the long winter nights to enjoy the magic of the Northern Lights under the typically clear-skies. Yellowknife sits at an ideal magnetic latitude, making the lights visible more often than not throughout the year. Yellowknife takes their Aurora Borealis so seriously they've devised a system of "Northern Lighthouses" around town. Painted in green and white stripes to reflect the most common auroral colour, the lighthouses flash red to alert residents when the Northern Lights are particularly active.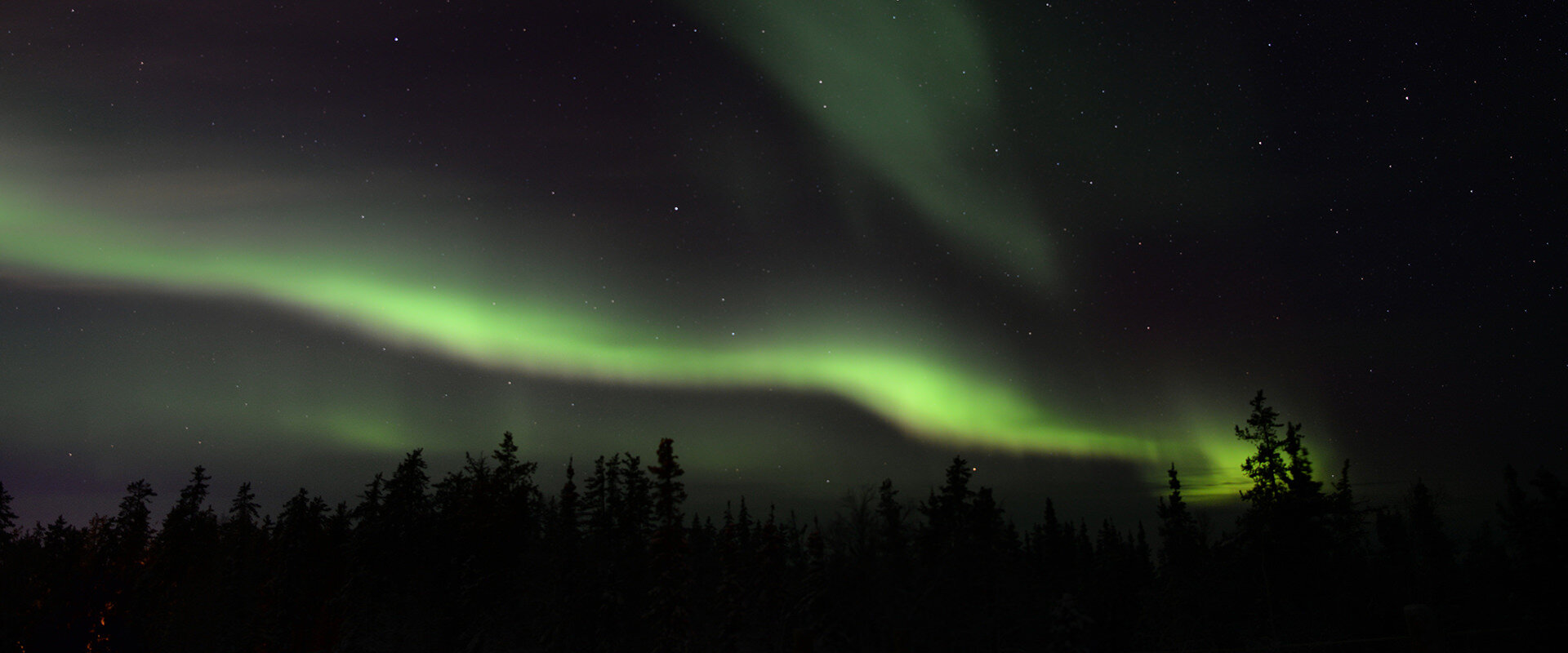 7. Whistler
Here, the perfect winter vibes and powdery slopes speak for themselves. You can't talk about magical Canadian winters without mentioning Whistler. Off the slopes, there are many opportunities for adventure, both adrenaline-inducing and relaxing. Winter zip-lining with Ziptrek Ecotours Whistler takes you flying between snow-covered trees, high above the powdery forest floor and curving creeks. Try helicopter ice cave tours, nordic skiing, bungee jumping, ice fishing, snowmobiling and more. Indoors, you can find museums, spas, shopping and restaurants ranging from award-winning steakhouses to casual eateries, like Tapley's Neighbourhood Pub. Staying at HI Whistler puts you at the centre of it all.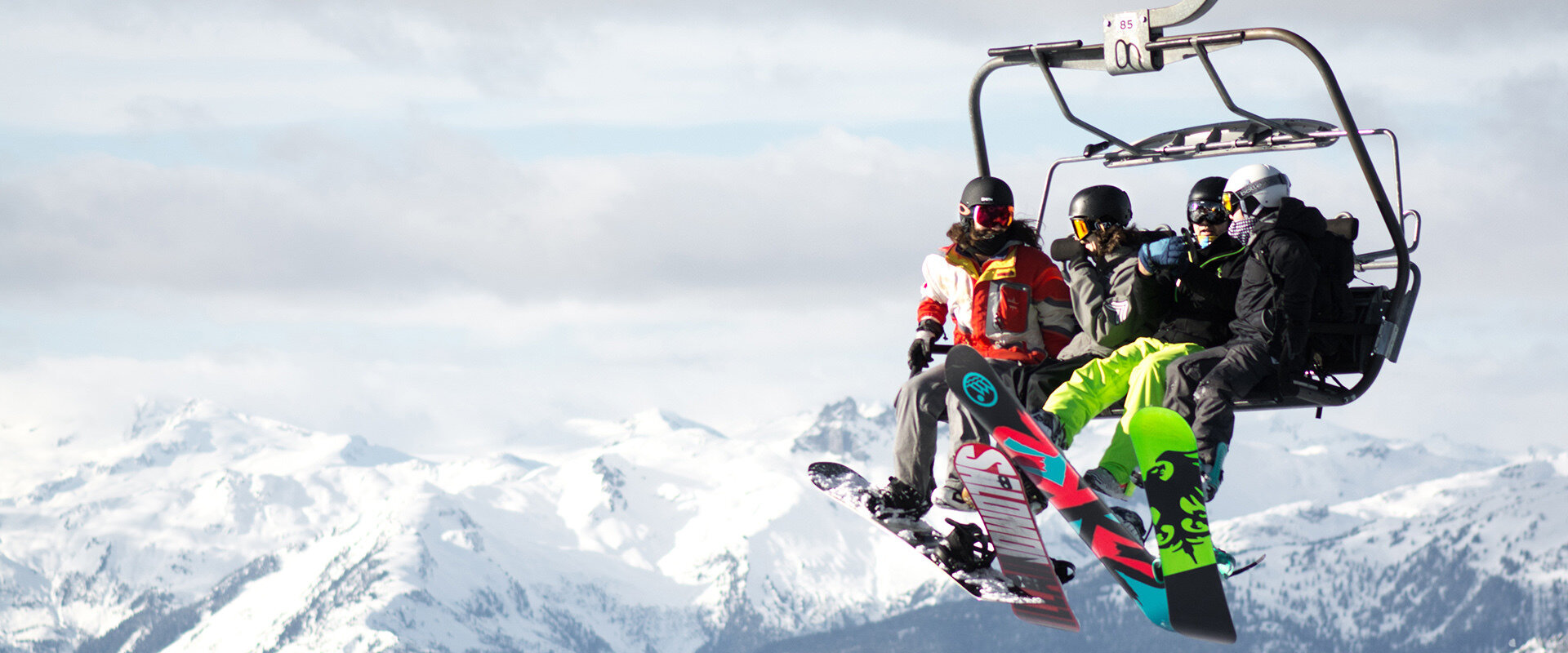 8. Ottawa
Is your idea of winter magic skating freely for eight kilometres (or the length of 90 Olympic sized skating rinks) down a frozen canal? Rideau Canal Skateway in Ottawa is the world's longest naturally frozen ice rink, and skates are rented at Dow's Lake Pavilion for cheap. In downtown Ottawa, hundreds of thousands of holiday lights glow throughout the city during the winter, including a particularly impressive display on the famous Parliament building. If you visit in February, be sure to check out Winterlude, Ottawa's winter festival just a 10-minute walk from HI Ottawa Jail, that runs for the first three weekends of the month. The festival involves outdoor DJ parties, snow sculptures, multiple Brewfests and the Snowflake Kingdom: a giant winter playground for all ages with acrobatic/trampoline shows, ice slides, dog sledding and more.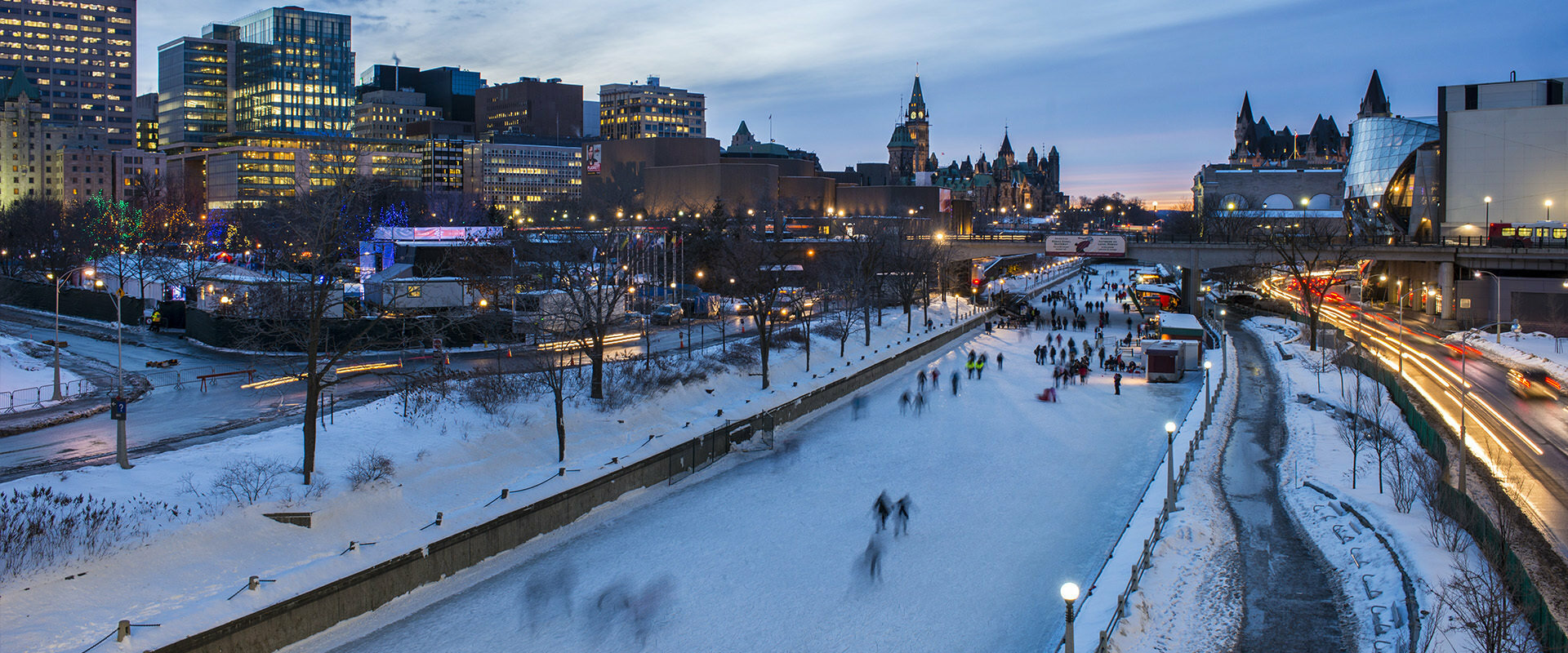 9. Edmonton
Last winter, Edmonton set a new record for the most consecutive days where the temperature fell to "zero or below." But Edmontonians have learned to embrace their winter freeze by doing the logical thing to do when temperatures are that low: building insanely massive ice sculptures. The event, Ice Castles, happens every year in Edmonton, where workers spend nights freezing thousands of icicles and then methodically structuring them into towering displays of pure winter magic. Visitors can wander beneath lofty ice ceilings and through icy tunnels. At night, strategically placed lights illuminate the ice and dazzle visitors. The rest of snowy Edmonton makes a perfect winter city playground, and HI Edmonton makes a cozy home base. Tobogganing in Rundle Park is also a must while you're here.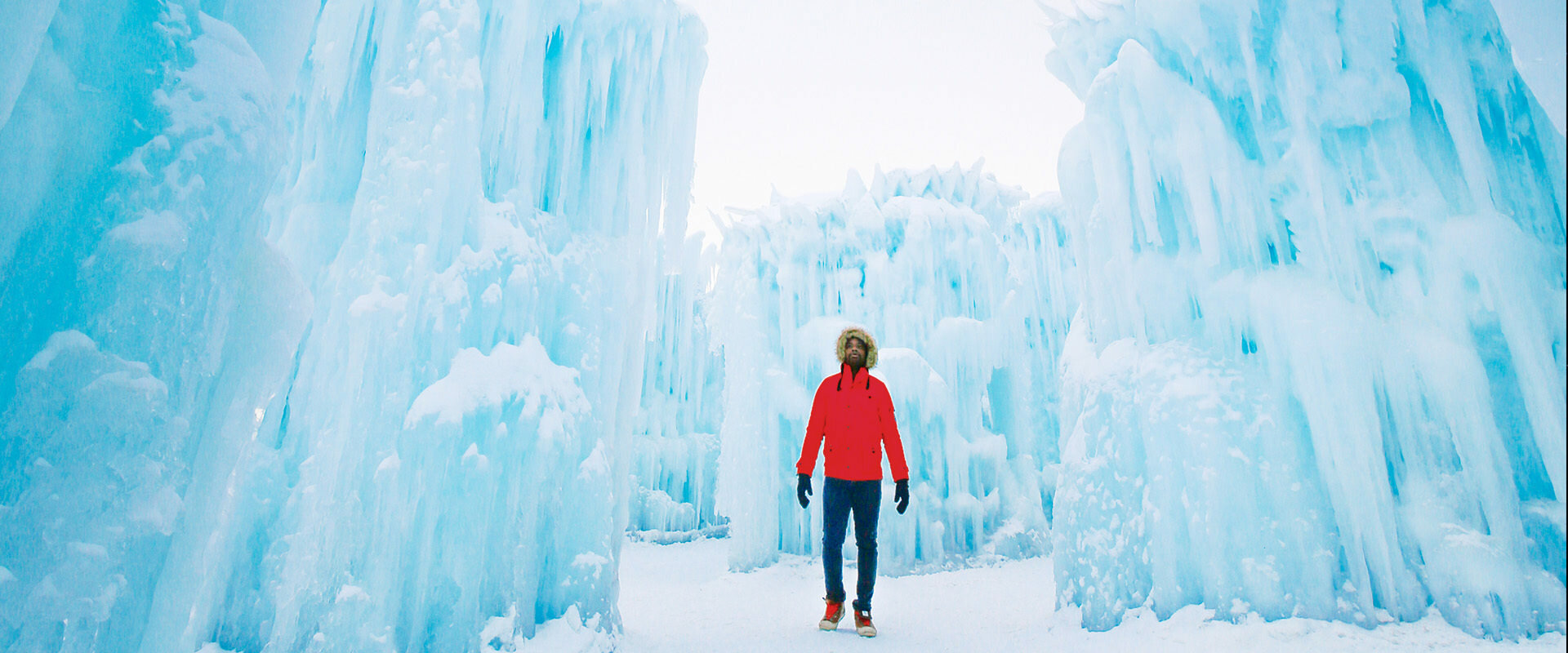 10. Whitehorse's Takhini Hot Springs
Like Yellowknife, Whitehorse is a well-known, light pollution-free spot to view the Aurora Borealis. But the two destinations have individual charms. And for Whitehorse, it's Takhini Hot Springs (28 kilometres from the city) because we all know that leisurely lounging in a hot spring is the best way to keep your eyes on the skies. Hot springs are understandably popular during Canadian winters, but Takhini Hot Springs takes it up a notch. The mineral-rich water of these hot springs is surrounded by over 80 campground sites and a hostel under a two-minute walk from the pools. Guests are encouraged to dunk their heads under the springs and then snap photos of their hair frozen into wintery, magical works of art.
You may also like to read