What's up with winter on Canada's West Coast?
When you think of winter in Canada you probably think of snow. The image of blustery, frigid, snow-blanketed landscapes is synonymous with winter in Canada—that long, dark, cold season that spans from November to March in a lot of places. But while it's true that snow and sub-zero temperatures (like way sub-zero) are a big part of winter in this country, not all of it falls within their steely grip at this time of year.
While snow is already piling up in the mountains of the West Coast, much of the far reaches of western British Columbia stay pretty darn mild even in the depths of winter with temperatures rarely dipping below zero and barely a dusting of snow on the ground. What's up with that?
In the West Coast's two biggest cities, Vancouver and Victoria, average daily high temperatures in December (typically the coldest month) are 6 and 7 degrees respectively (1 and 3 degrees are the average daily lows). Compare that to wintery Winnipeg in January, its coldest month, with average highs of -11 and lows of -19 (not accounting for wind chill). With temperatures rarely below zero, Victoria and Vancouver may only get a few days of snowfall each winter, if that, and because those lows often warm up during the day, the snow rarely sticks on the ground and accumulates.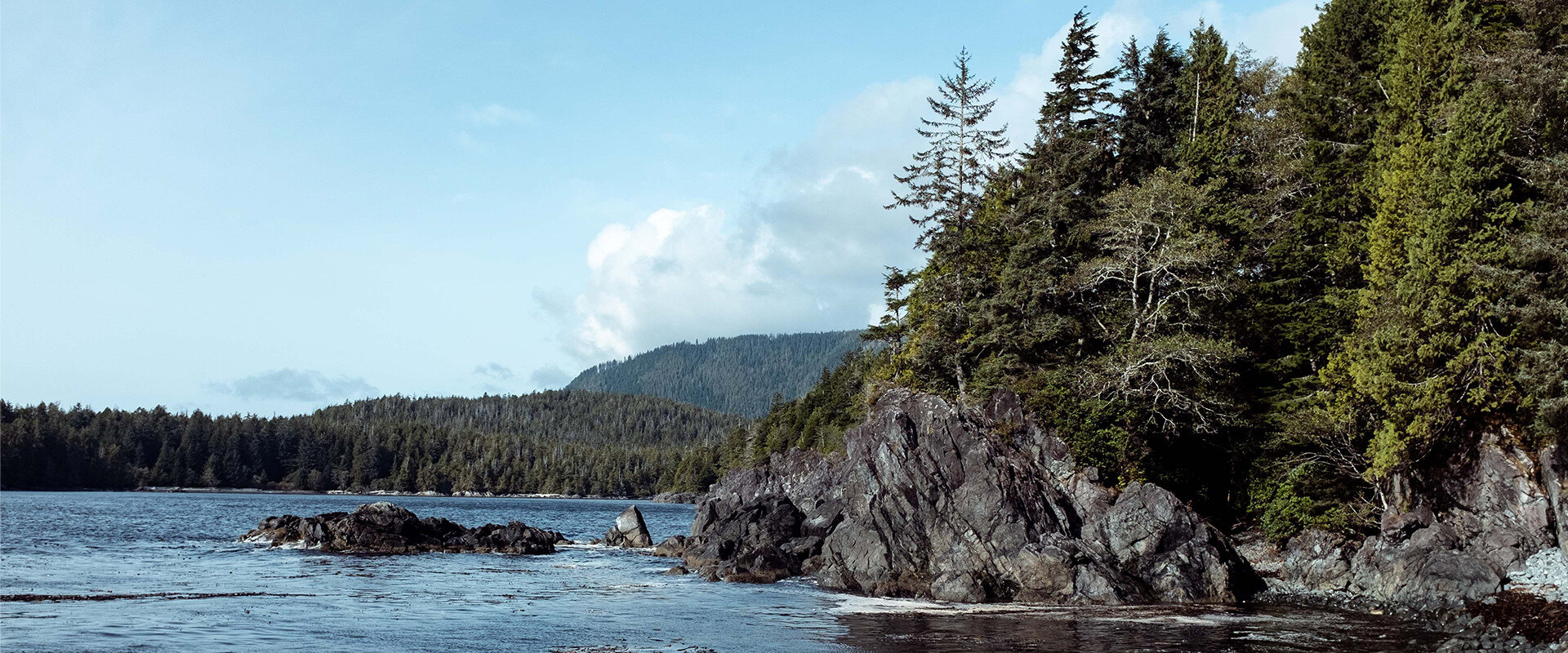 Vancouver and Victoria are at similar latitudes to other Canadian cities and actually further north than both Toronto and Montreal. But on the West Coast, the normal effects of latitude on climate don't stand a chance against the effects of BC's coastal temperate rainforest climate, a rare breed that is found on less than 1% of the planet. To put it simply, ocean currents from the North Pacific bring warm air over the coast, which keeps temperatures up year-round. 

Yeah, but, okay, you might be thinking—RAINforest, though? While the west coast isn't freezing in the winter, it can be wet and this part of Canada has a notorious reputation for its wet season.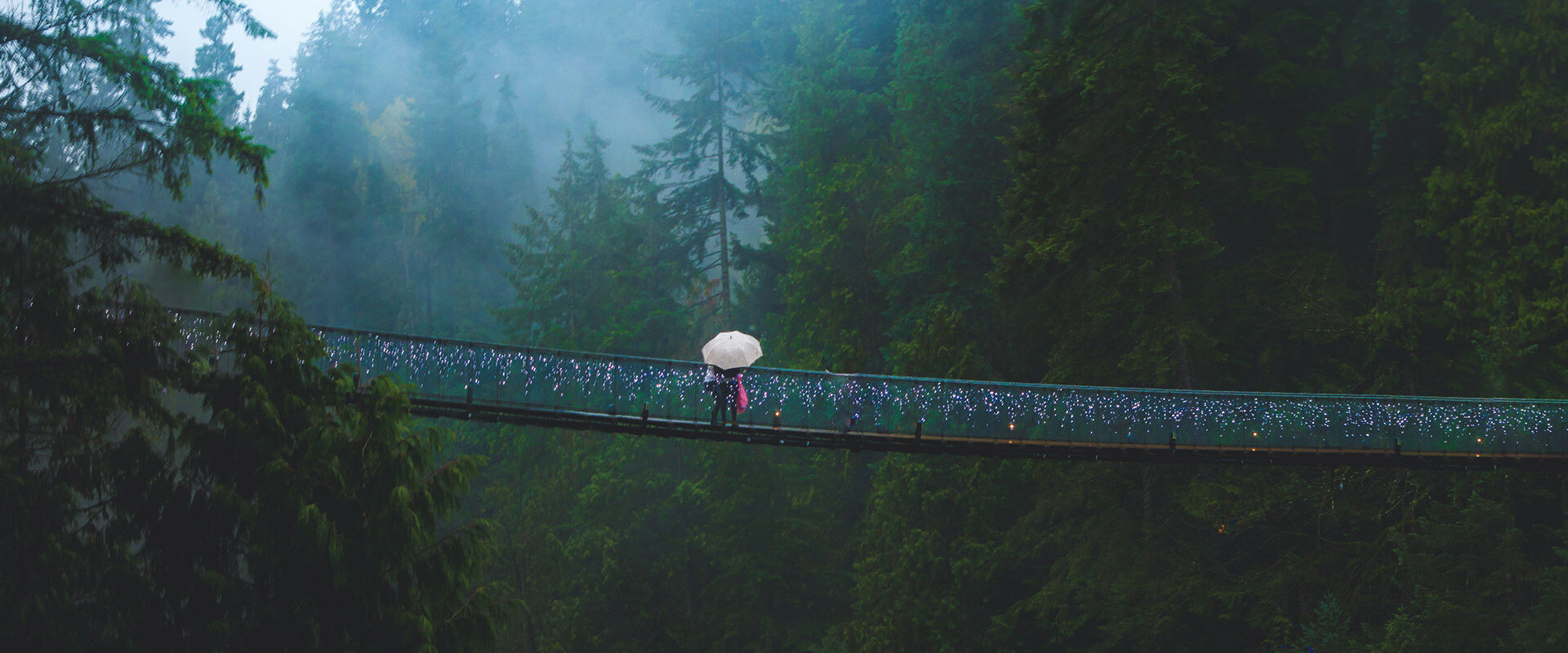 How rainy is it?
Believe it or not, Vancouver isn't the rainiest city in Canada. That honour goes to Prince Rupert in Northern BC. Vancouver gets about 1,153 mm of rain each year, in big part because of the coastal mountains that sit right beside the city, and much of it falls in the winter months. But that's less than Halifax gets on the East Coast, with 1,510 mm each year. Meanwhile Victoria on Vancouver Island only gets about 608 mm of rain each year, less than both Montreal and Toronto.
So yeah, it does rain, but it comes as no surprise to residents, and while the warmer climate means precipitation falls as rain close to sea level, up in the many mountains in the area temperatures are lower and that rain falls as snow, so you get a little bit of the best of both worlds—a warmer winter for your day-to-day city life (and dry enough if you dress appropriately), and all the snow of winter just up in the mountains. 
Even in Whistler, it can be mild, cloudy, rainy and above zero in the village but below zero, sunny and full of fresh powder above the clouds at the top of the mountains. You basically descend through different climates as you make your way down the mountain at the end of the day.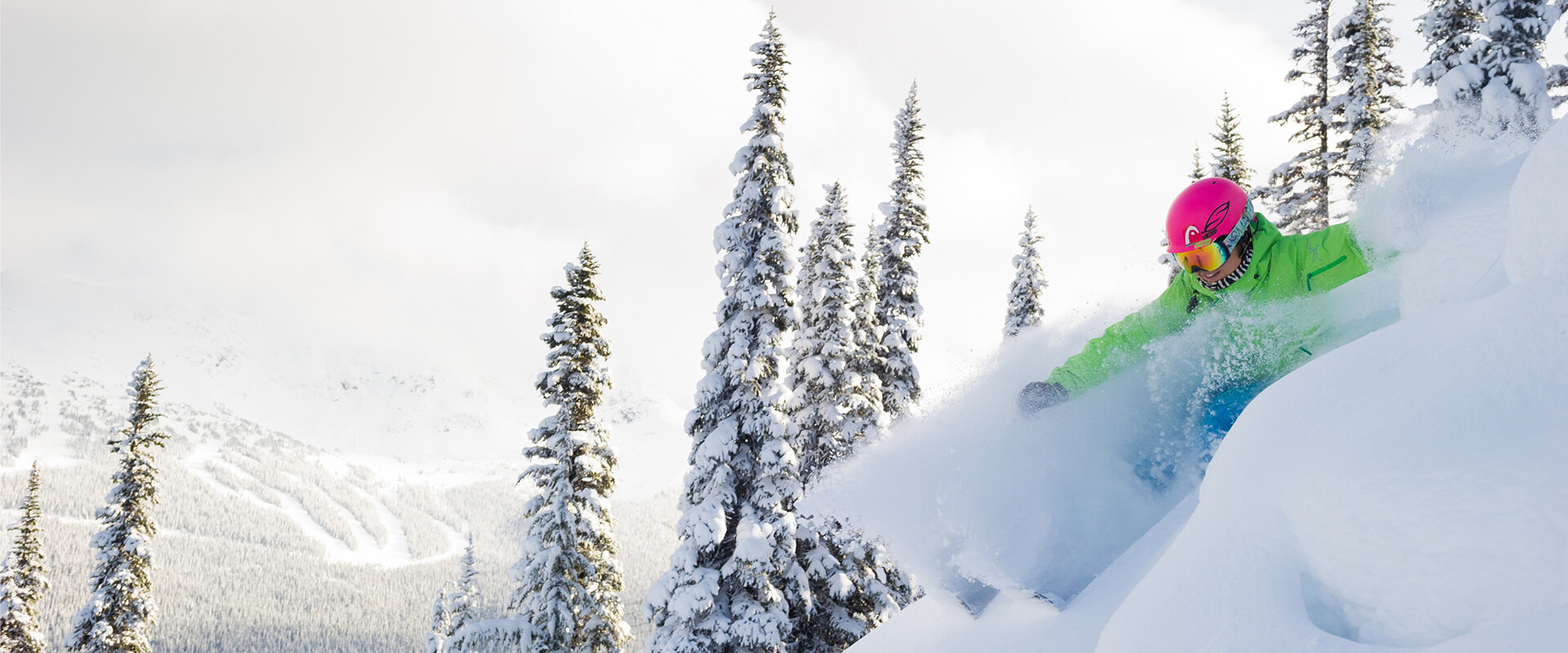 So while summer is when the West Coast truly shines, you get a totally different view of Canadian winter around here in the cooler, wetter months. And life still goes on with plenty to do. If you're not up enjoying the snow in the mountains, you'll still find people out and about enjoying the vibrantly green forest trails down below or watching the stormy Pacific Ocean churn about, or just getting on with indoor faves like shopping, eating and going out—often with only a light jacket on. And the sun still does shine on the West Coast in the winter, especially in Victoria, and when it does, it's pretty amazing.
But even with the added bummer of rain (depending on how you look at it), winter is shorter on the West Coast. Crocuses start to bloom in February as the clouds stay away for longer and longer, the ground dries up between showers as temperatures start to climb into the double digits, all while the rest of Canada is still shovelling snow. 
If you haven't yet experienced the West Coast in the winter, maybe this is the year to get a taste of the most unCanadian of Canadian winters. You in?
You may also like to read