Which classic Canadian animal are you?
Canada's wildlife is the stuff of legend, from majestic moose roaming the forest and busy beavers gliding through the water, to cheeky raccoons rummaging through garbage cans and aggressive geese attacking anything that moves with similar vigour. So, which one of these four Canadian creatures do you embody the most? This foolproof (or foolish?) quiz will reveal all.
Whom are you travelling with?
a. Me, myself and I
b. Whoever can keep up with your schedule
c. Whoever can keep up with your benders
d. A big (and loud) group of friends 
Your friends would describe you as…
a. Confident
b. Busy
c. Sneaky
d. Annoying
What's the first thing you do when you check into a hostel?
a. Strut around like you own the place
b. Plan your itinerary with military precision
c. Sniff out cheap booze ahead of a big night
d. Corner an unsuspecting victim for a chat
Who's your favourite artist?

a. Leonard Cohen
b. Celine Dion
c. Drake
d. Justin Bieber 
When you encounter drama, you…
a. Avoid it
b. Solve it
c. Who knows? You probably caused it
d. Start yelling 
When someone throws shade at you, you…
a. Shrug it off
b. Overthink it
c. Throw even meaner shade back
d. Start yelling 
What's your favourite HI Canada hostel?
a. A wilderness hostel among the mountains
b. HI Lake Louise—if there's a lake, you're in
c. HI Montréal—city life is the best life
d. HI Victoria—anything to escape winter 
Where are you heading on a night out?
a. A quiet pub
b. A busy bar crawl with as many stops as possible
c. Anywhere they're pouring a drink
d. Anywhere that tolerates you and your friends 
What's your favourite season?
a. Give me all four
b. Autumn—there's work to do before winter
c. Spring—it's easier to stay up all night when it's a little warmer
d. Summer—you hate the cold 
What are you doing in the hostel common room?
a. Reading a book
b. Uploading, renaming and editing your travel photos
c. Napping by day, pre-gaming by night
d. Talking obnoxiously loudly 
What's your favourite food?
a. Maple taffy
b. Beavertails
c. Poutine… with ketchup, you savage.
d. Leafy greens (have you mentioned yet that you're vegan?) 
Your backpack…
a. Is decorated with flag patches from around the globe
b. Is immaculately well organized
c. Smells like weed
d. Is thoughtlessly perched on someone else's bed in the dorm 
What's your favourite TV show?
a. Murdoch Mysteries
b. Schitt's Creek
c. Trailer Park Boys
d. Real Housewives 
What room type are you booking at a hostel?
a. A private in a cosy cabin
b. Who cares—you're out sightseeing
c. Who cares—you're out partying
d. A big dorm for you and your pals 
What's your dream destination?
a. The mountains
b. The lakes
c. The city
d. Anywhere that requires a long flight 
Time to tally your answers — which of the four options did you tick most often?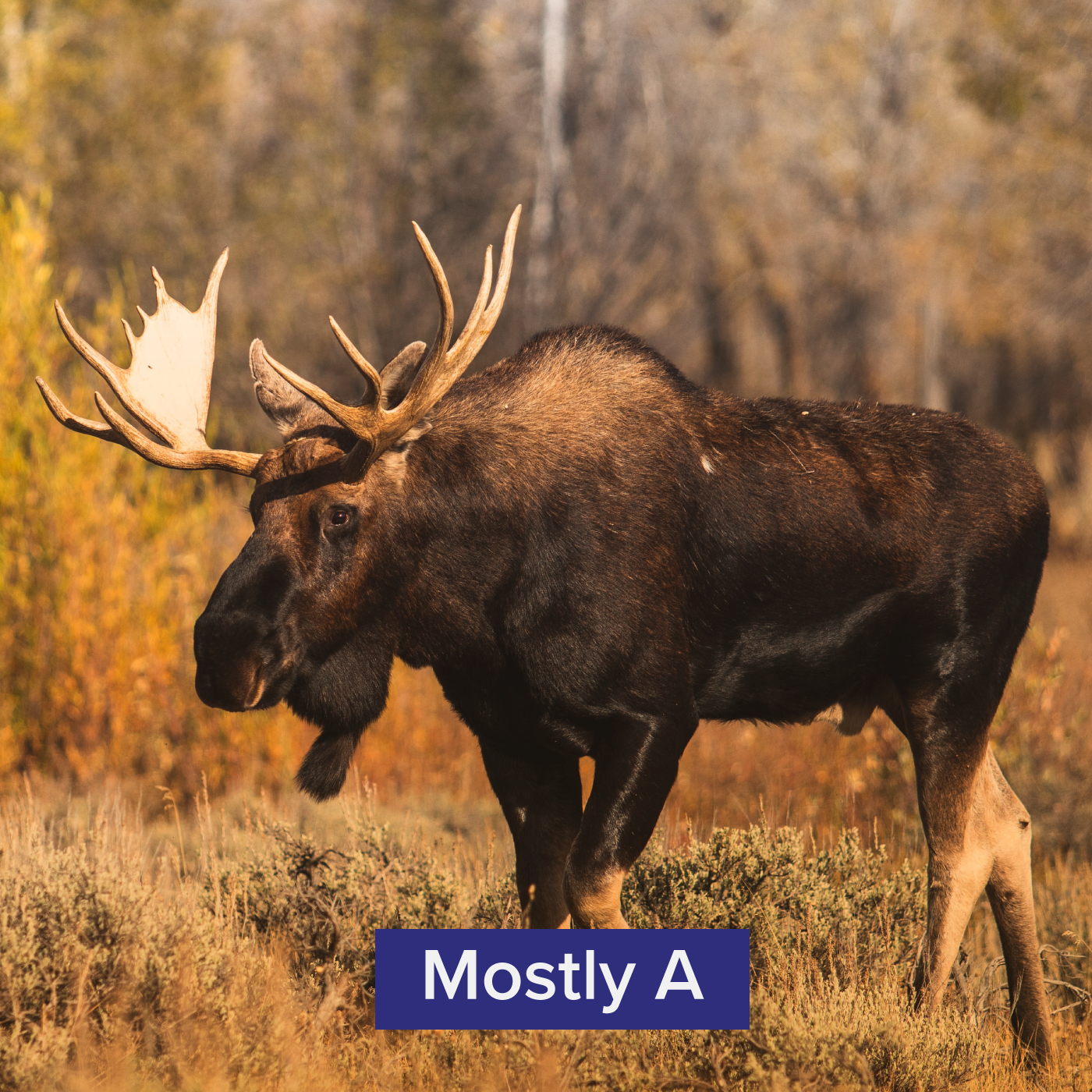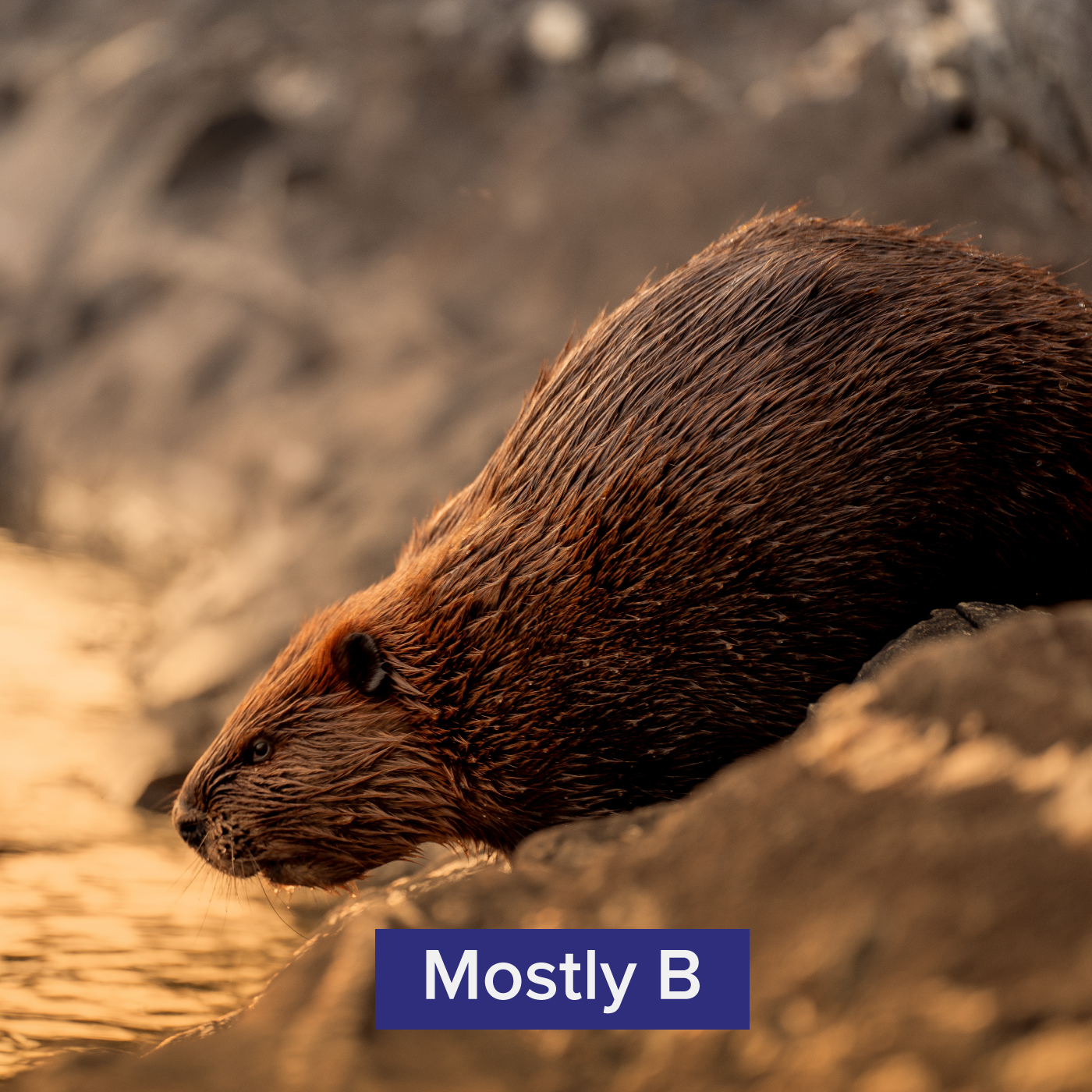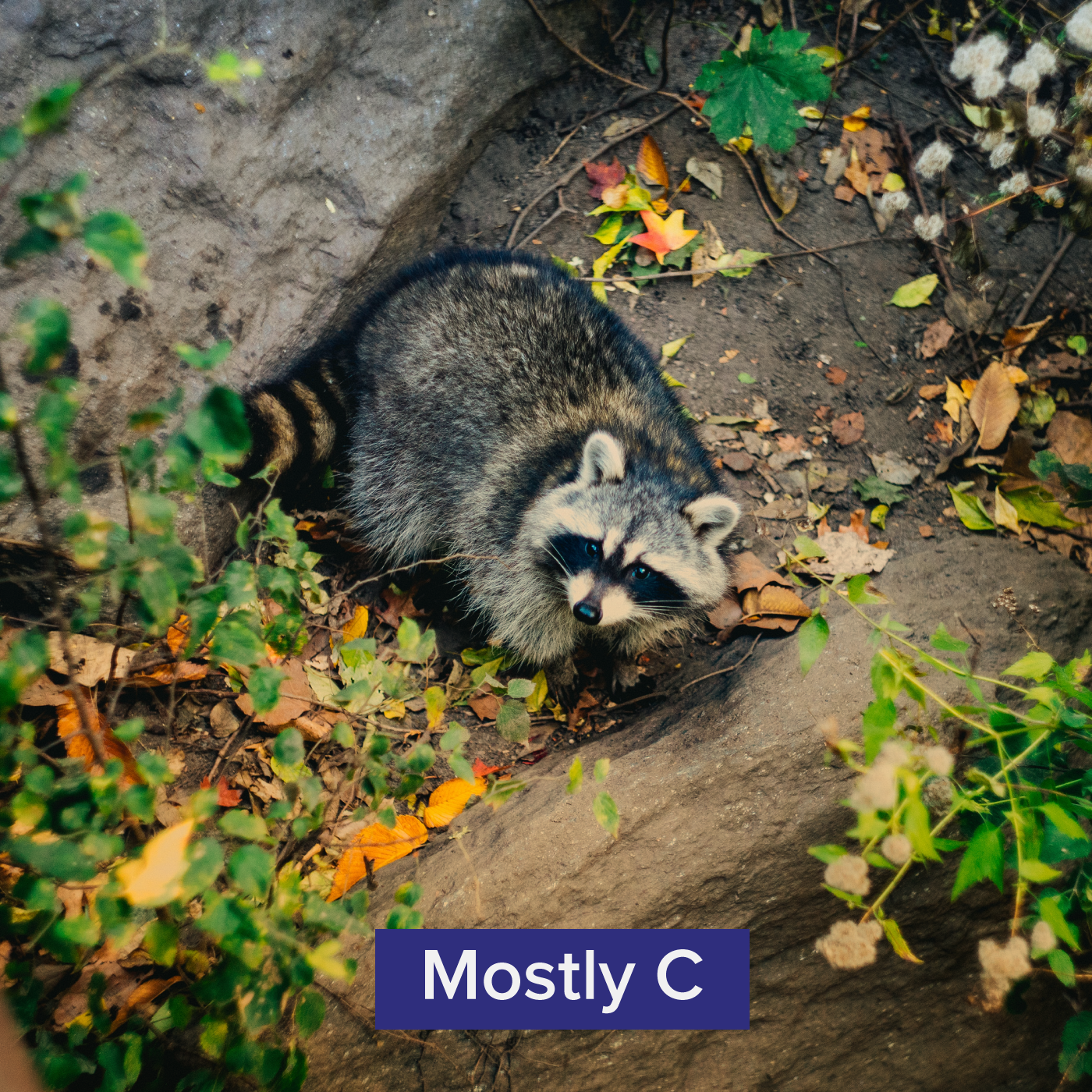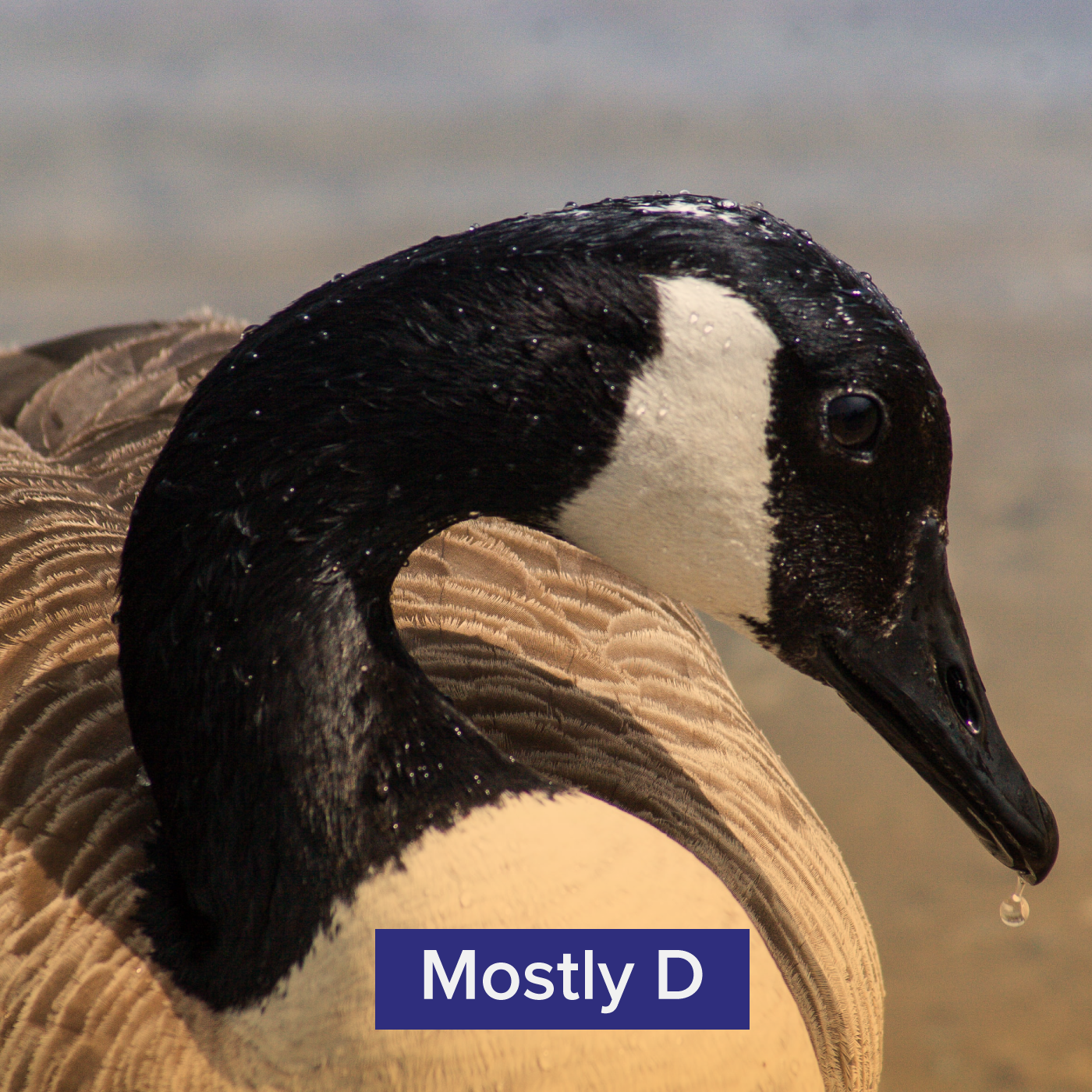 Mostly A: Moose 
Like that slightly older guy in the hostel common room who backpacked before wifi was a thing and lived to tell the tale, the moose carries themself with an air of quiet confidence. Seen sauntering alone on your road trip from Banff to Jasper, it's little surprise the moose chooses to unwind at a wilderness hostel nestled in the Rockies rather than a city stay surrounded by party animals. These massive mammals are perfectly comfortable in their own company, coolly roaming the halls of the hostel with little regard for noisy neighbours (*cough* Canada geese *cough*).
Mostly B: Beaver
Alliteration isn't the only reason why "busy beaver" is such a well-worn turn of phrase. These buck-toothed rodents would be the type of traveller who schedules their entire trip in an Excel spreadsheet and treats their Lonely Planet guidebook with near-religious reverence. And if efficient bag-packing was an Olympic sport, beavers would make sure Canada was well represented at the medal ceremony. Creative, conscientious and constantly keen, Canada's national animal naturally has its paw prints all over the map, found wherever there's water and some timber to nibble on.
Mostly C: Raccoon
Raccoons sleep all day, party all night and inevitably end their evenings with a face full of garbage, be it an unguarded garbage can or a 3 a.m. pizza slice ("Uh, are you gonna eat your crust?"). These masked bandits have no shame foraging through the free food shelf in the hostel kitchen, capitalizing on forgotten shampoo bottles in the shared bathroom and maintaining a very liberal definition of the term "private property"—if it's not nailed down, it's fair game as far as the raccoon is concerned. Strong stoner vibes from this sneaky little sucker who's dependable for a good time after dark but can't really be relied upon for much else.
Mostly D: Canada goose
Sorry, no one wants to discover that they're most like a goose. But here you are: a honking ball of pent-up aggression with an unrivalled talent for getting under people's skin. Canada geese can be kind of cute with goslings under their wing, but when they spread their wings and open their bills, it's a different story. Like the eardrum-rattling conversationalist in the corner of the hostel common room, these black-necked birds are seriously loud, especially when they're with their flock and heading on an adventure. Canada geese are drawn to parks, noisy conversations and hot-headed confrontations that threaten to boil over into a fight but always fizzle out in a fit of squawking. Canada people? Super friendly. Canada geese? Not so much.
You may also like to read