What do you think about post-pandemic travel?
Here's what you said
As you may have heard, Covid-19 laid a bit of a suckerpunch on the travel industry. And while we were sad to see all of our hostels close temporarily, we understood that it was for the greater good. From the day our doors closed, we've had our eye on recovery and we were eager to know what you—our members, readers, followers and guests—were thinking about your own travel plans. So we sent out a survey and got an incredible response. Now that we're gearing up to reopen many of our hostels across the country, we thought we'd share some of the results from our questionnaire.
Ask a bunch of travellers what they think about travel and the response is going to be pretty positive. While studies have shown that young travellers, which is our primary demographic, are most resistant to travel industry disruptors like economic downturns, we weren't sure if the same would hold true for a pandemic. Fortunately, no one's had the opportunity to study that before. 

But among our respondents (58% of whom were between 18 and 34 years old), 79% said they would be more likely than not to travel once restrictions were lifted (restrictions being either your home country's/province's restrictions or those of your intended destination). And among those who said they do intend to travel once restrictions were lifted, 35% said they'd go as far as they could (about 14 to 16% said they'd explore their own province or explore a nearby province). That said, 16% of those keen to travel said it was too early to say how far they'd feel comfortable going.
And would these respondents want to travel for just a day or two? No, 62% said they'd head out for two weeks or more. 
And what about the remaining respondents who said they weren't keen to travel right away? Their biggest concerns were worries that it wouldn't be safe, fear of a new outbreak or not having enough money to travel. 
But for those who are interested in some post-pandemic travel, 71% said they'd choose to stay in a hostel, with hotels, private rentals and camping following in the top accommodation choices.
Speaking of hostels, we asked your thoughts about those in light of the pandemic. While private room options were deemed very or extremely important by 39% of respondents, 68% felt that housekeeping measures would rank in the very or extremely important range. 
Perhaps not surprisingly, a whopping 90% said they'd feel comfortable in private room with a private ensuite in a hostel, while 37% said they'd feel comfortable in a dorm room with reduced capacity.
Among some of the distancing measures we suggested, limited capacity in kitchens, dorms and social spaces ranked the highest, though a vocal 18% said they would be happy with no distancing measures in place and they'd hostel like it was 2019, no problem.
We also gave you room to share your own thoughts in your own words. Here's a snapshot of what you had to say: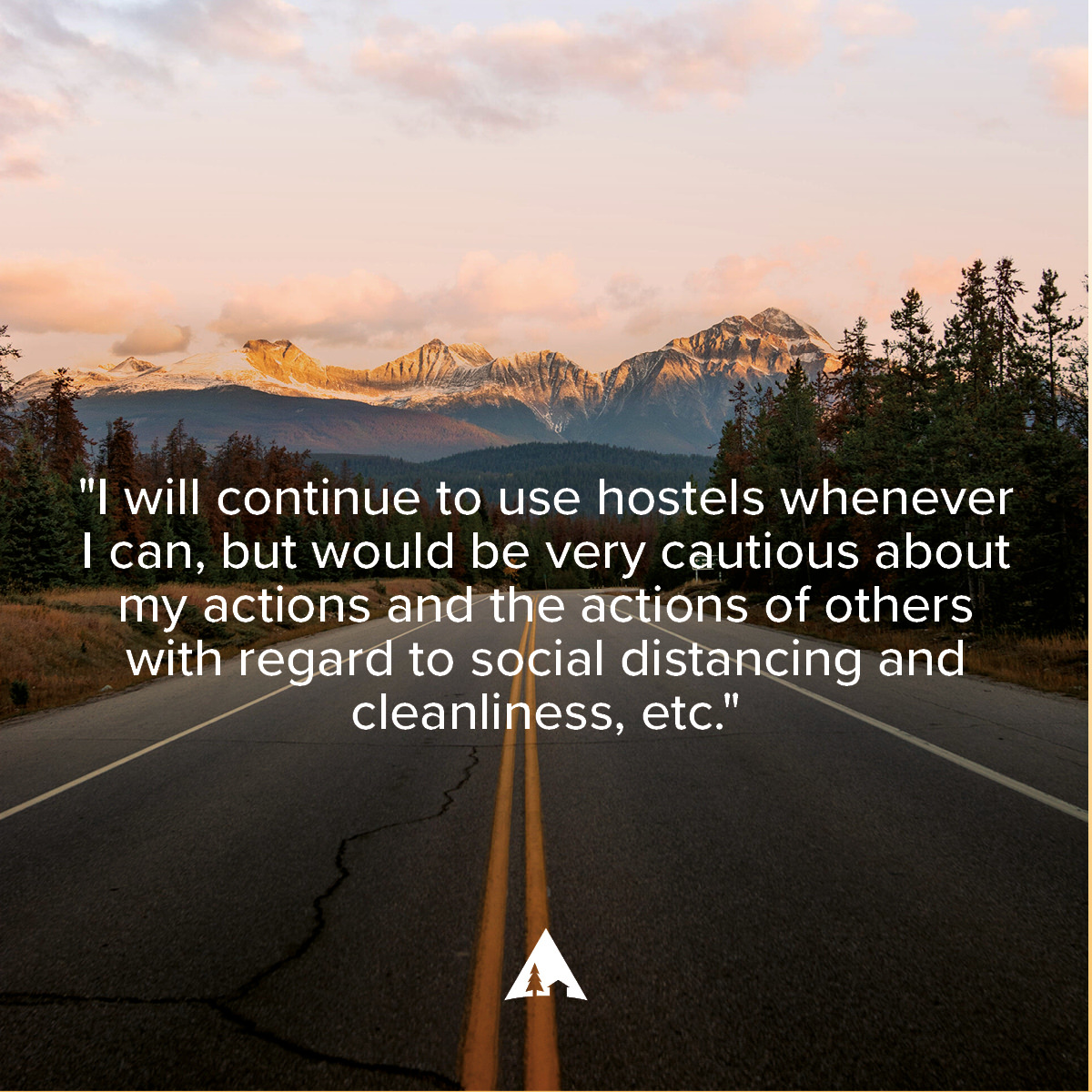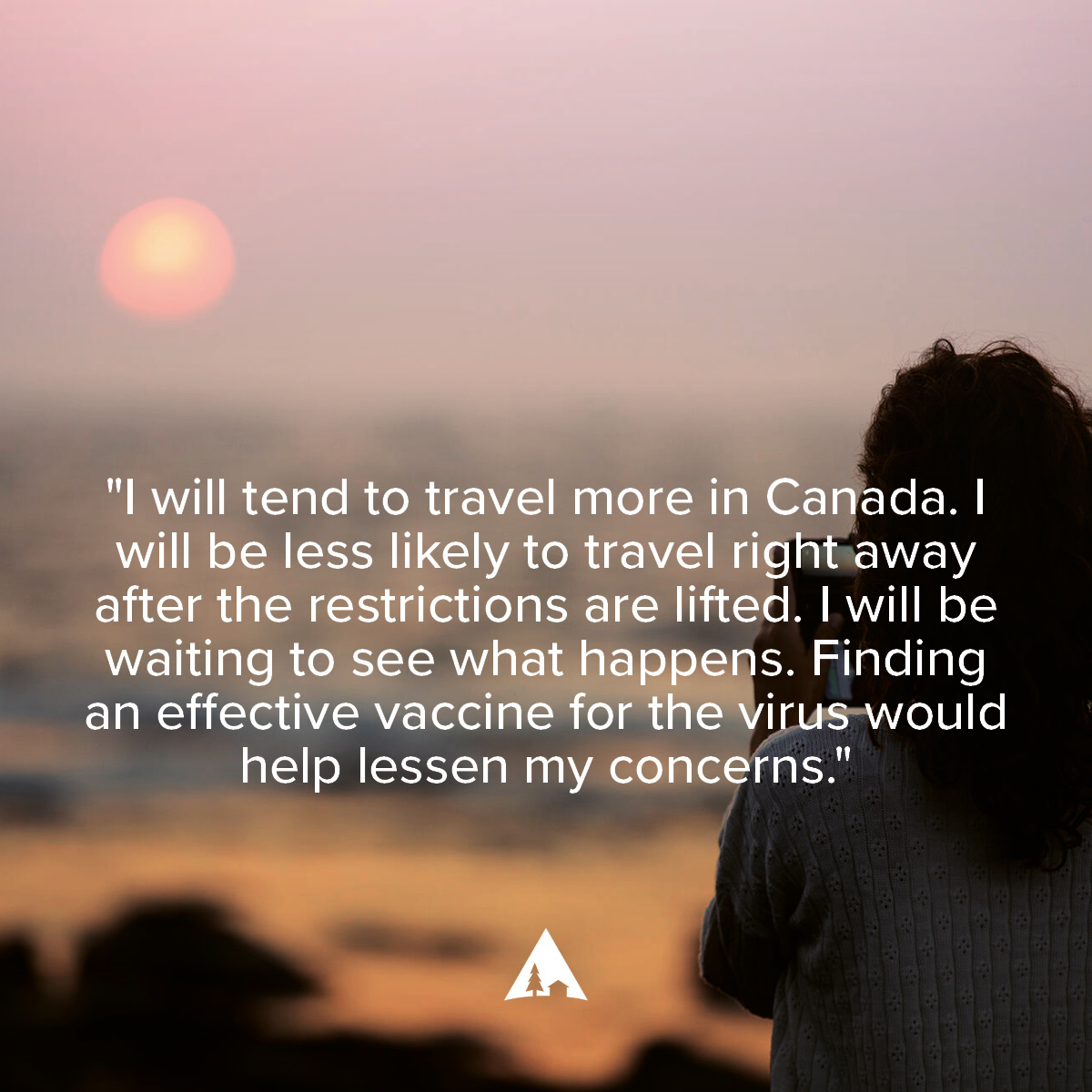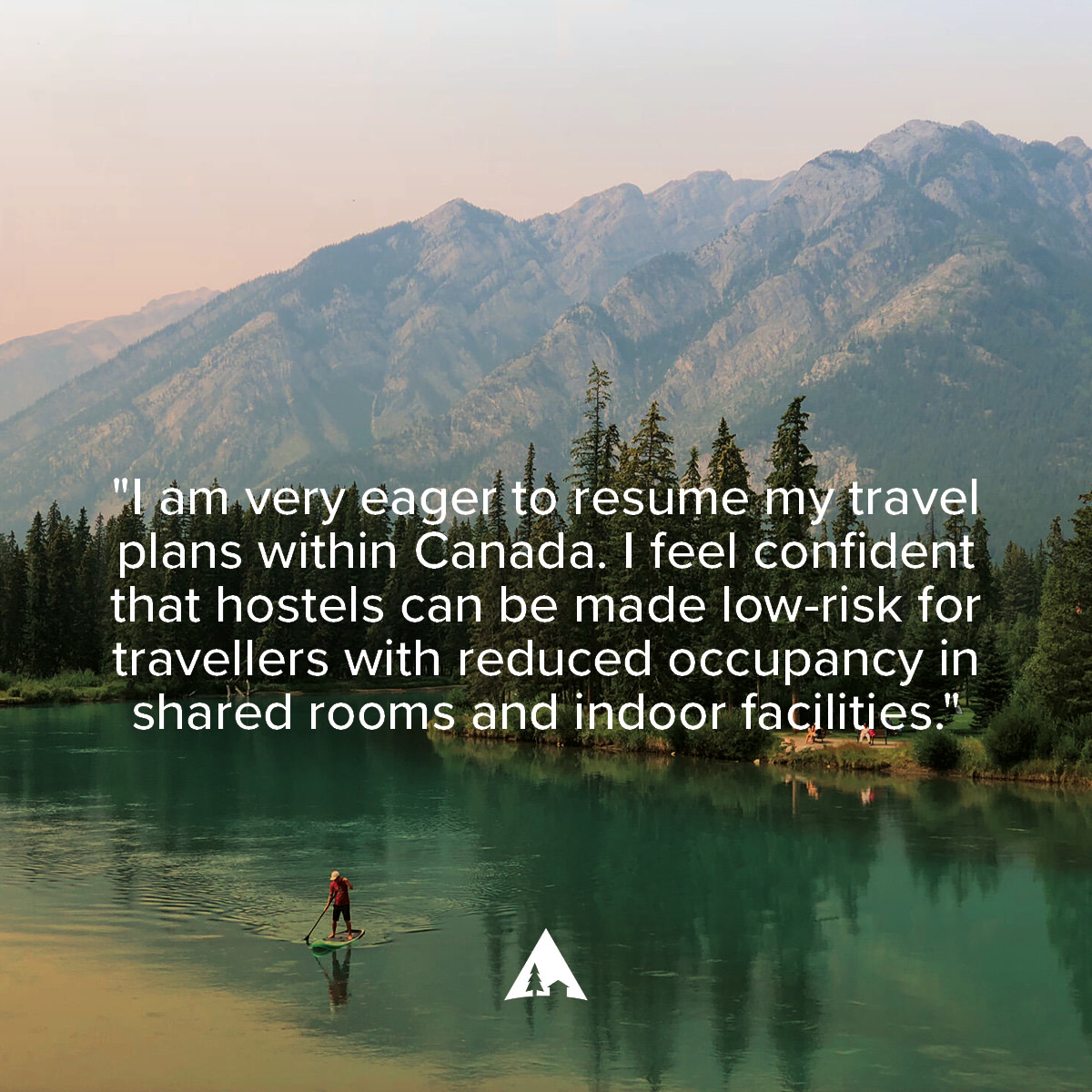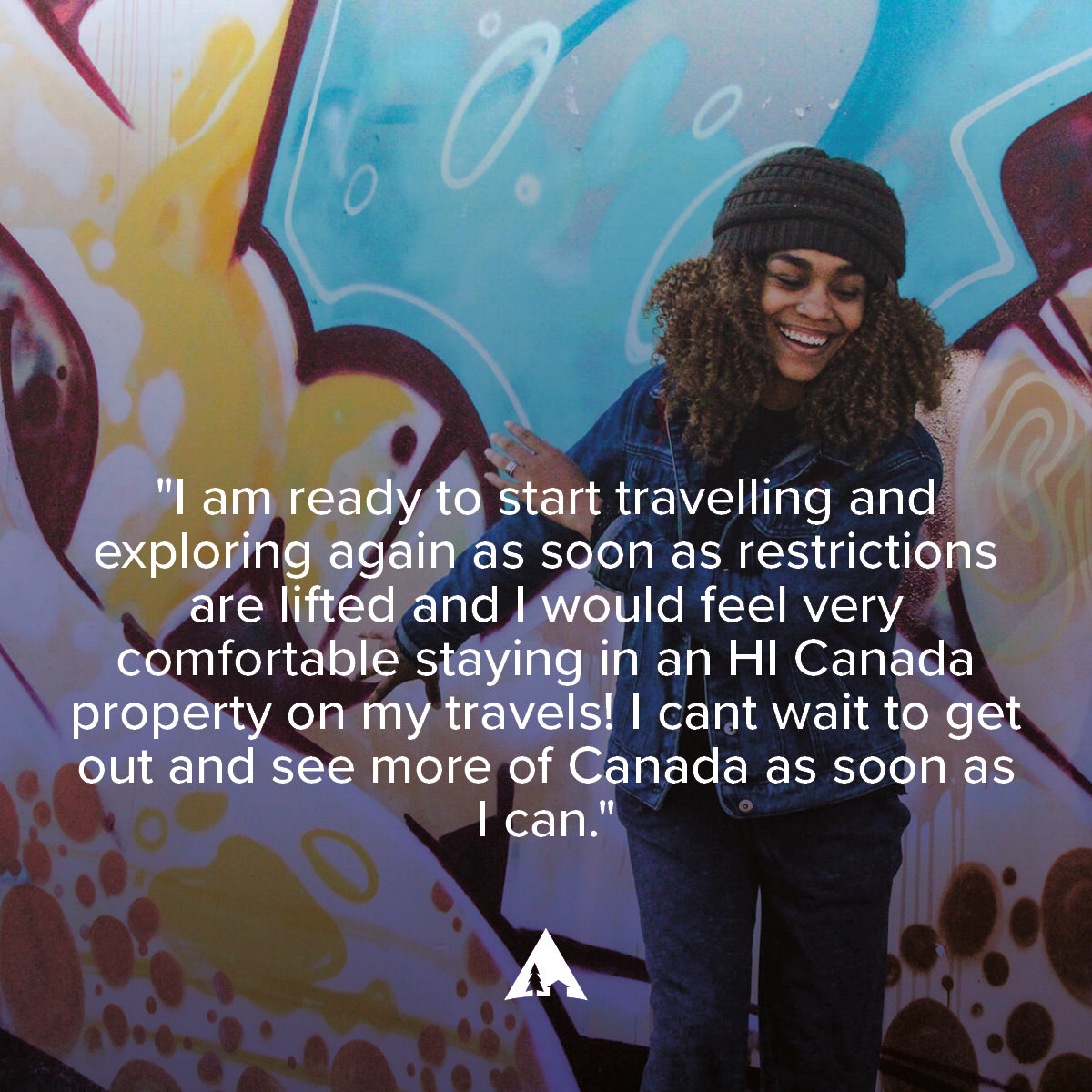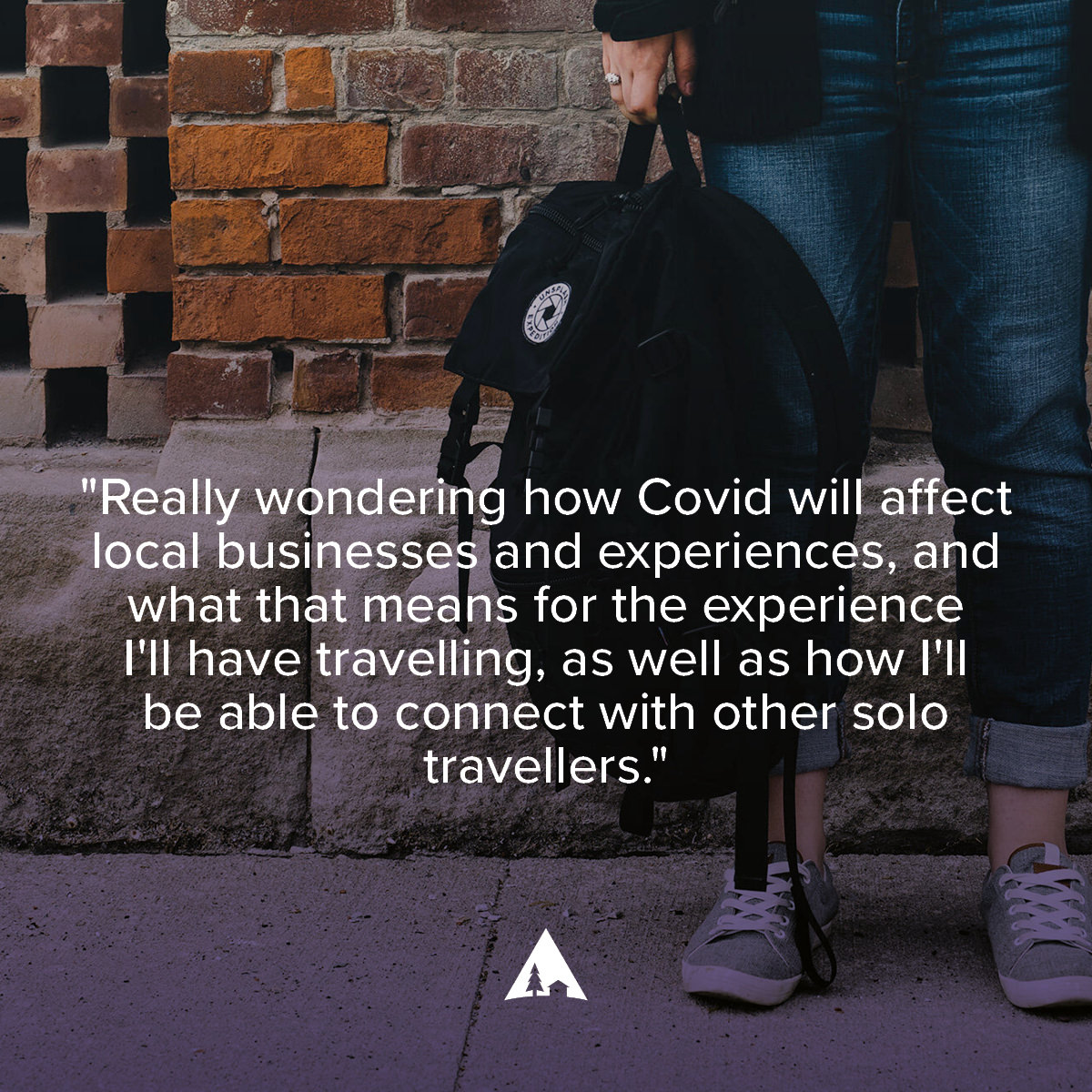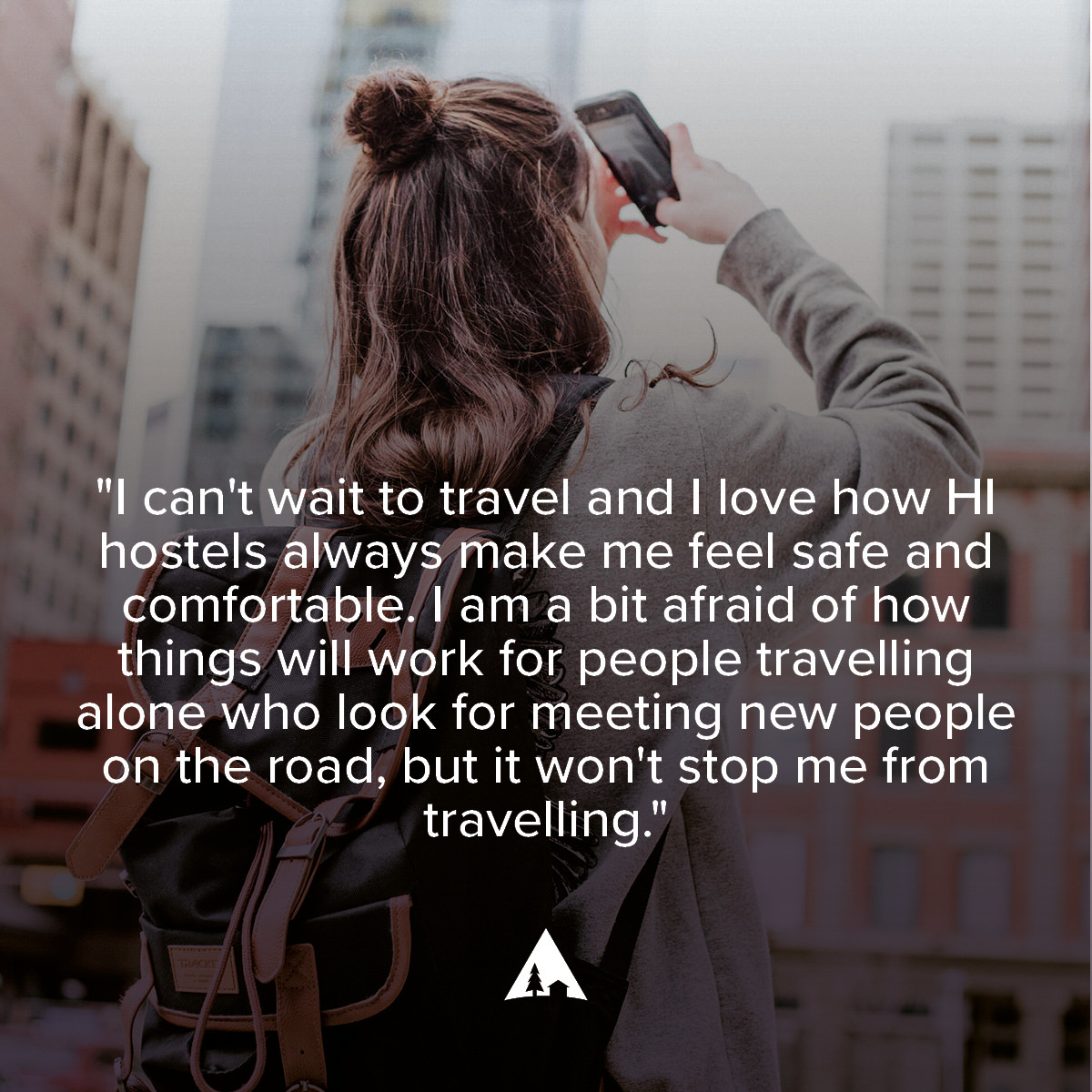 We took all of our responses to heart, and they helped us shape our strategy for a safe and comfortable reopening. We've reduced the capacity in our dorms and common spaces, increased the availability of private room options (including making your dorm room private) wherever possible, enhanced our cleaning and disinfection practices and lots more. Find out about our new safety measures in hostels and check out the link on each hostel's page to find out more about what's being done at that hostel. We feel confident and prepared to welcome you back to our hostels when you're ready to travel. We hope to see you soon! 

You may also like to read