10 hostels you're gonna want to check out in 2018
The start of a brand new year is the perfect time to start dreaming of all the places you want to go. And when you've got a whole planet to discover, narrowing down what makes this year's list can be a bit tricky. Here are some of our top recommendations for 2018—some of them are brand new hostels, renovated favourites or just awesome spots you may have never heard about before.
HI New Orleans, USA
Though it won't be open in time for Mardi Gras 2018, the brand new HI New Orleans will be open for business come fall, just a block away from the French Quarter. Two 1890s heritage buildings are being repurposed as a 126-bed hostel featuring shared and private rooms, a cafe and a community meeting space. Discover the history, good eatin' and lively entertainment of the city's oldest neighbourhood.
Sydney Central YHA, Australia
Even farther south, Australia's Sydney Central YHA underwent a massive facelift, which deserves a visit or a re-visit. The centrepiece of the makeover is a massive mural by a local street artist. Shared spaces like the kitchen and dining area, cinema room and lounge area have also undergone a floor-to-ceiling refresh. The downstairs bar, formerly known as Scubar, has been revamped as The Reef Down Under with new nautical decor and fishbowl cocktails on offer. If you've been to the hostel before, 2018 is an excellent time for a fresh visit.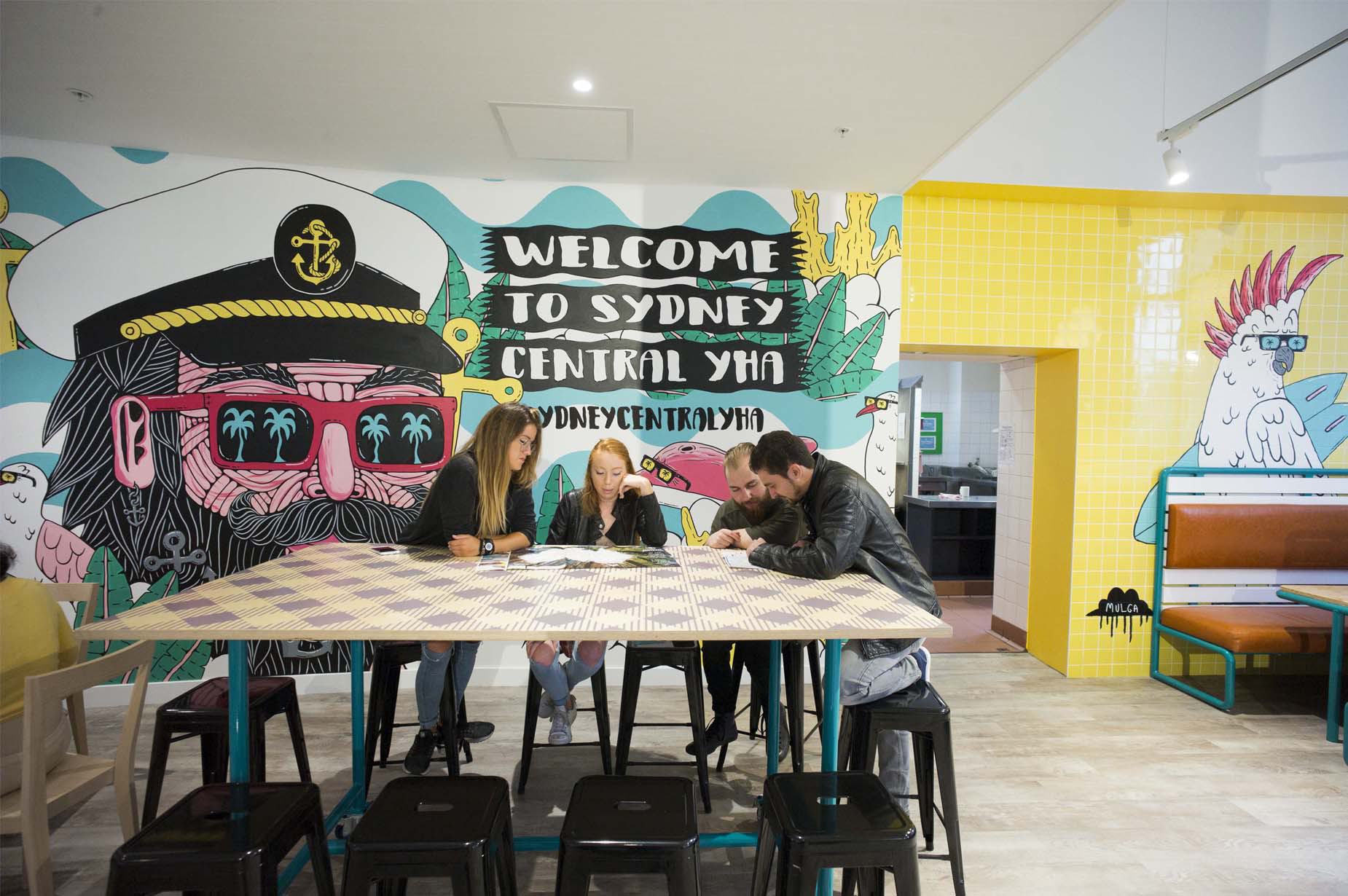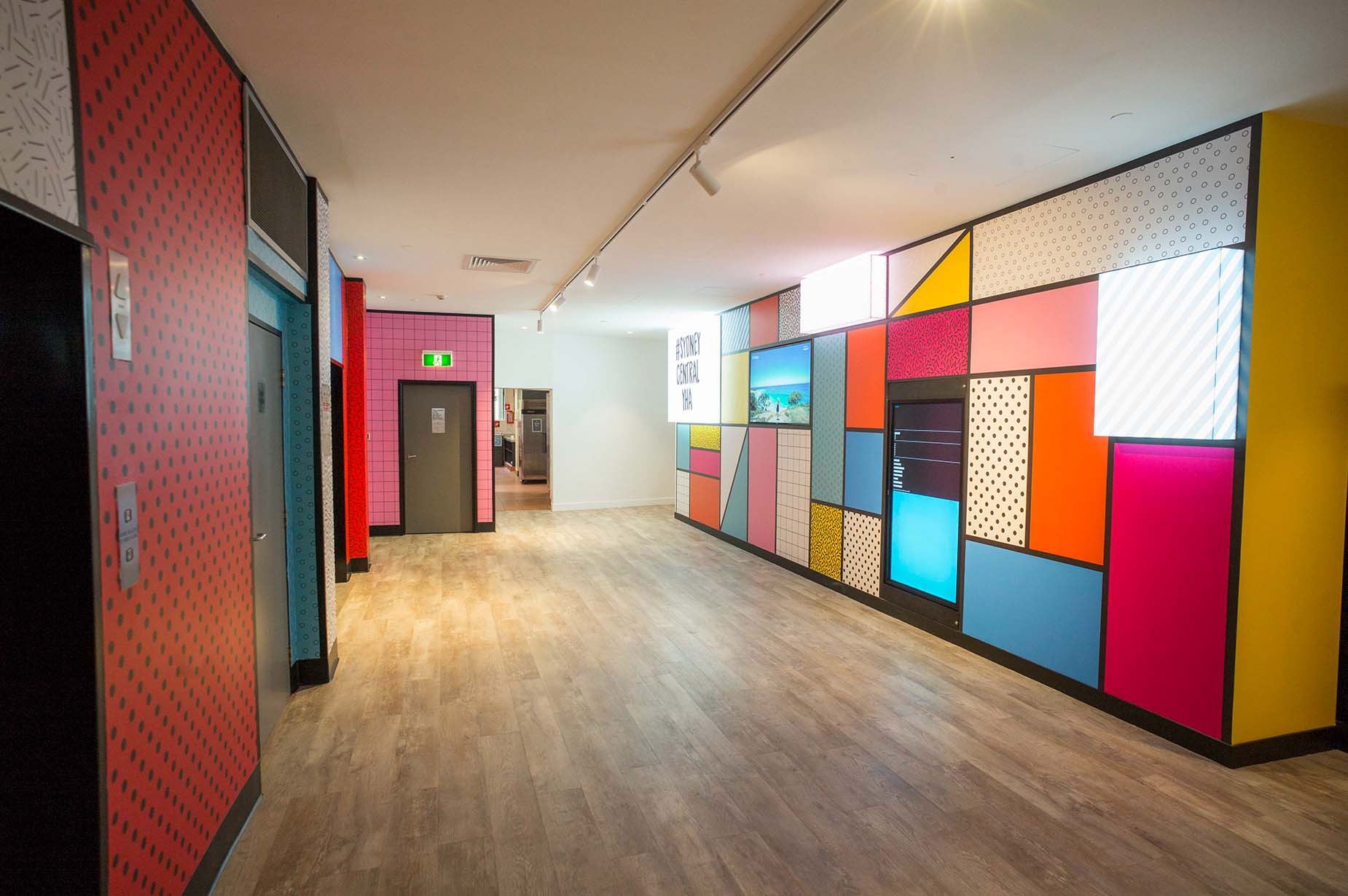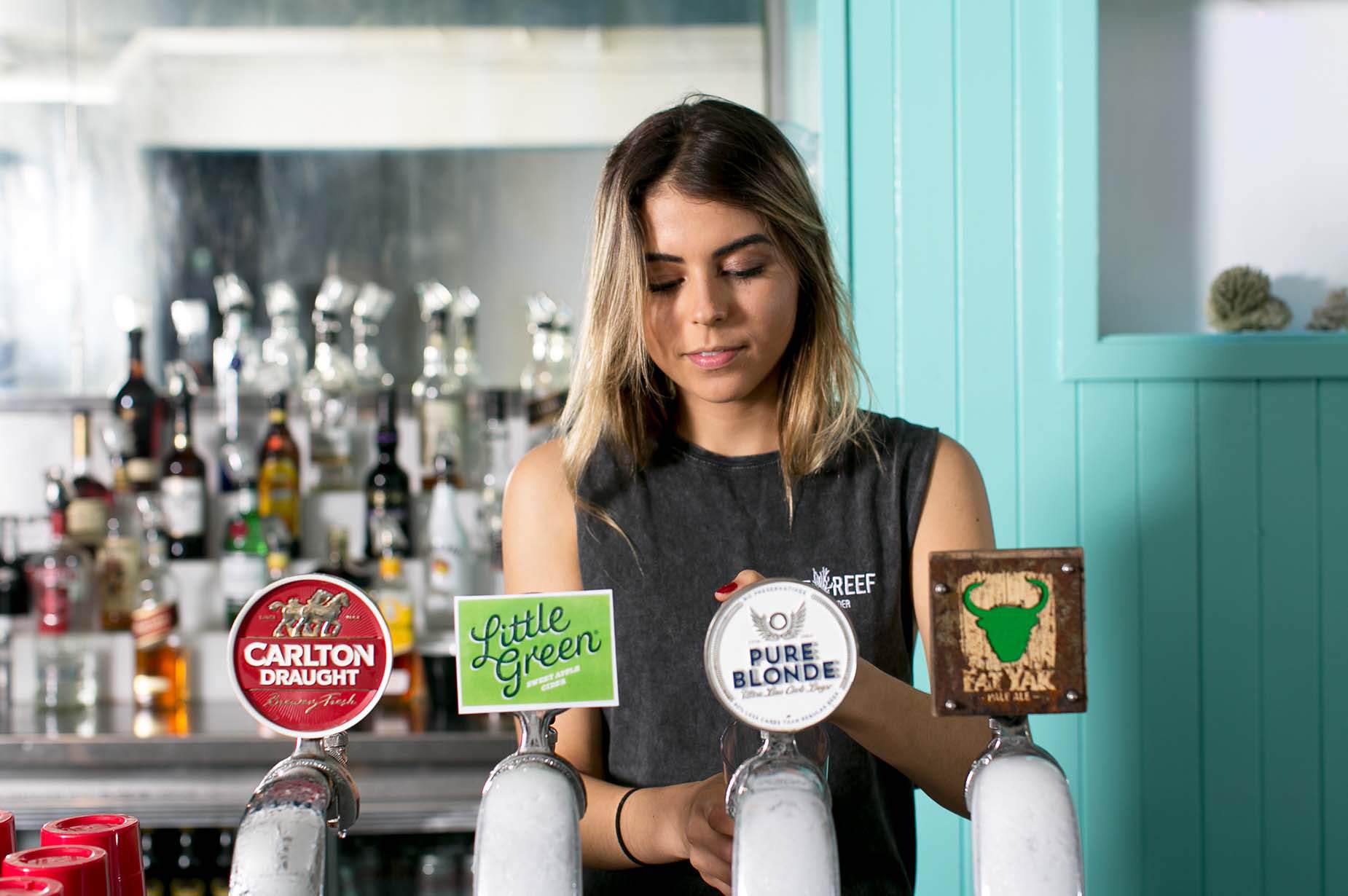 The Sill At Hadrian's Wall, England
This brand new hostel in northeastern England is part hostel, part incredible nature discovery centre. Built in partnership with the Northumberland National Park Authority, The Sill features permanent geological exhibits that will introduce you to the surrounding landscapes, plus a living grass roof you can walk around on. The hostel is right there, too, and features brand new modern amenities, with all you'd expect: a kitchen, dining area, common spaces and shared and private rooms. Nearby Hardrian's Wall is an ancient Roman fortification and there are various ruins and museums to check out in the area.
Byron Bay YHA, Australia
Back to Australia, Byron Bay YHA on New South Wales's north coast has recently expanded. A totally new wing has been added to the existing hostel, with 36 more rooms (each with its own ensuite), underground parking, a new reception area and a lush courtyard packed with trees. The existing kitchen, dining room, common spaces and pool have also been expanded. Things are definitely going to feel bigger and better in Byron Bay this year!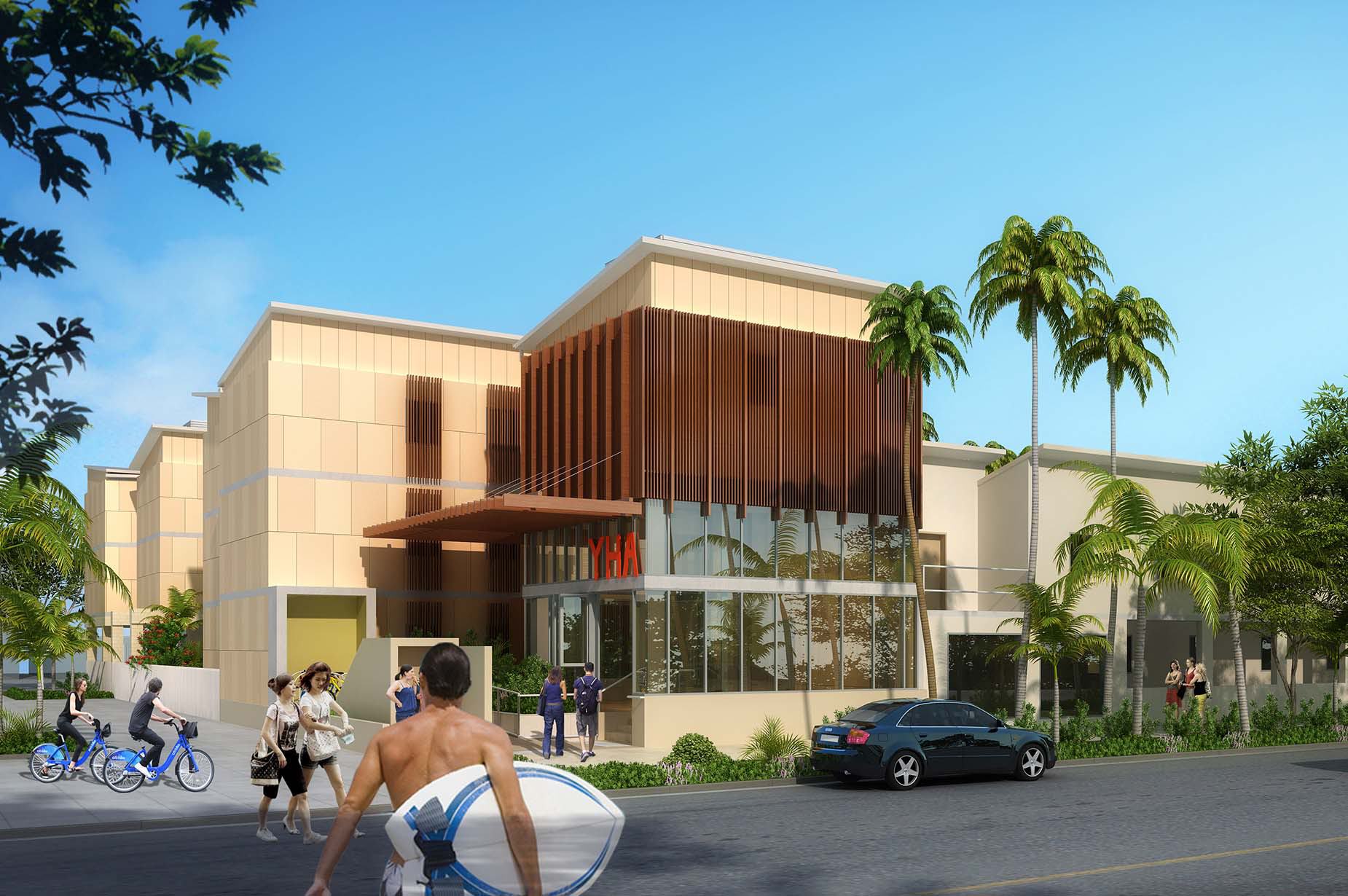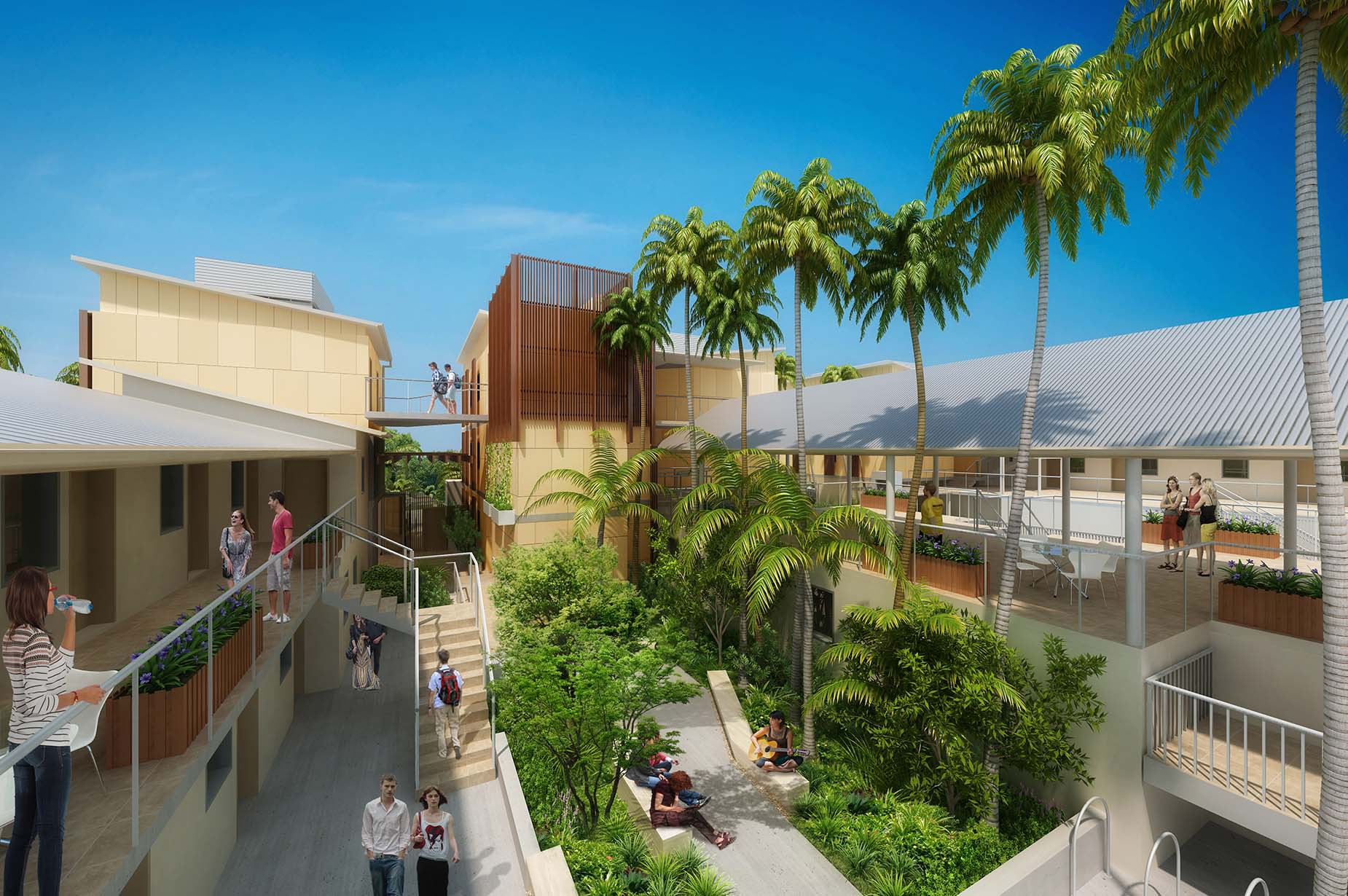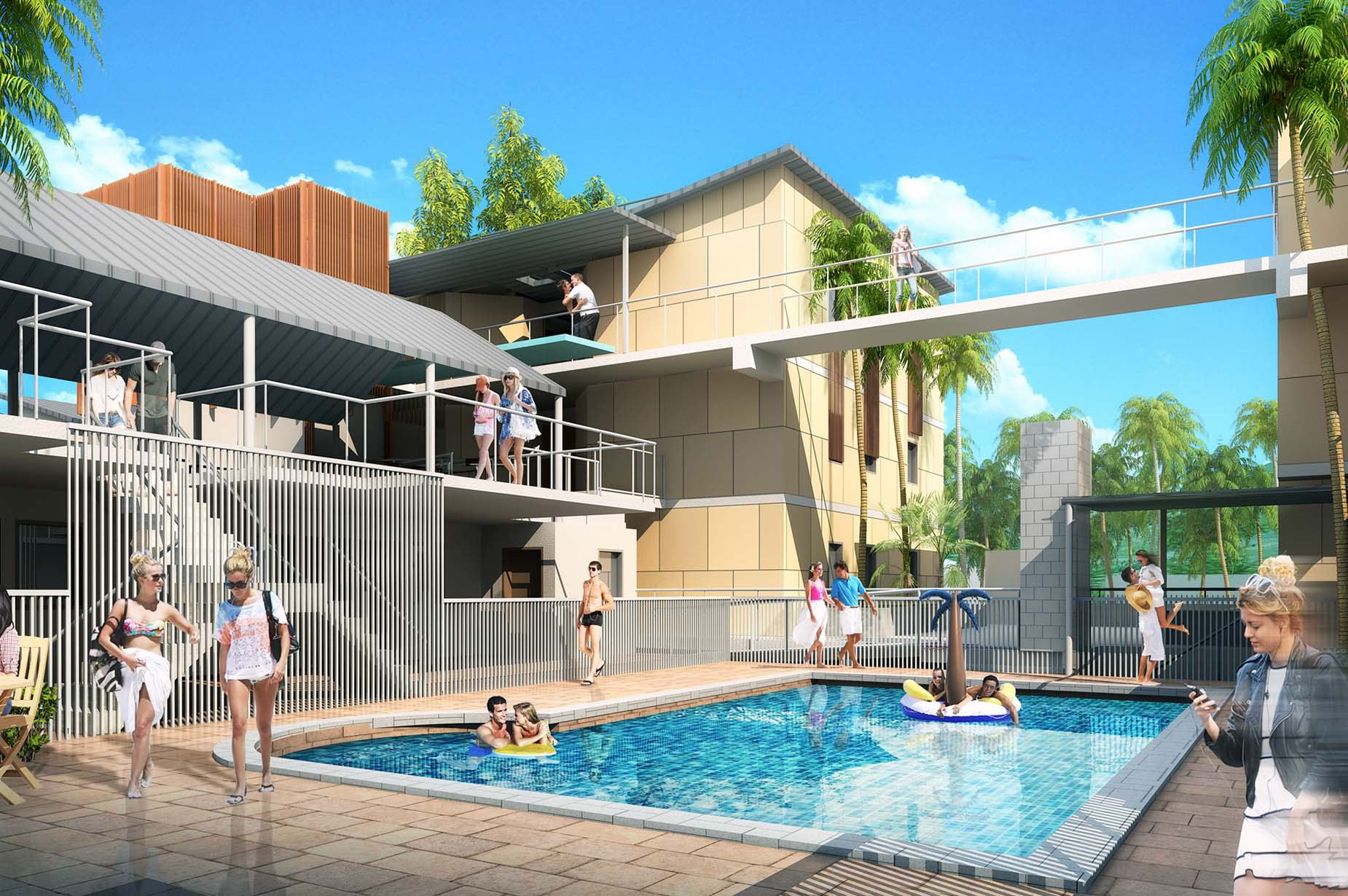 HI Rossburn, Canada
While there's no new look at HI Rossburn in Manitoba, you may not have heard about this awesome spot before. The hostel, aka 9 Finger Ranch is a fully operational cattle ranch with 60 head of cattle, 30 horses and four dogs on 1,100 acres overlooking Riding Mountain National Park (between Winnipeg and Regina). During your stay, you can head out on horseback to explore the area—everything from a two-hour ride to check on the cattle all the way up to an overnight excursion into the national park. Spend the night in a shared room, a room in the ranch house or your own cabin.
SYHA Glen Nevis, Scotland
Over in Scotland, SYHA's Glen Nevis hostel is undergoing a major overhaul, which will be ready for guests in spring 2018. The hostel will get a total exterior facelift, while inside a new open-concept lounge space with fireplace and panoramic views is in the works, plus a fully-equipped kitchen, a drying room, laundry and bike storage. At the foot of the country's highest mountain, Ben Nevis, the hostel and its renos and revamps make it an even more enticing destination for 2018.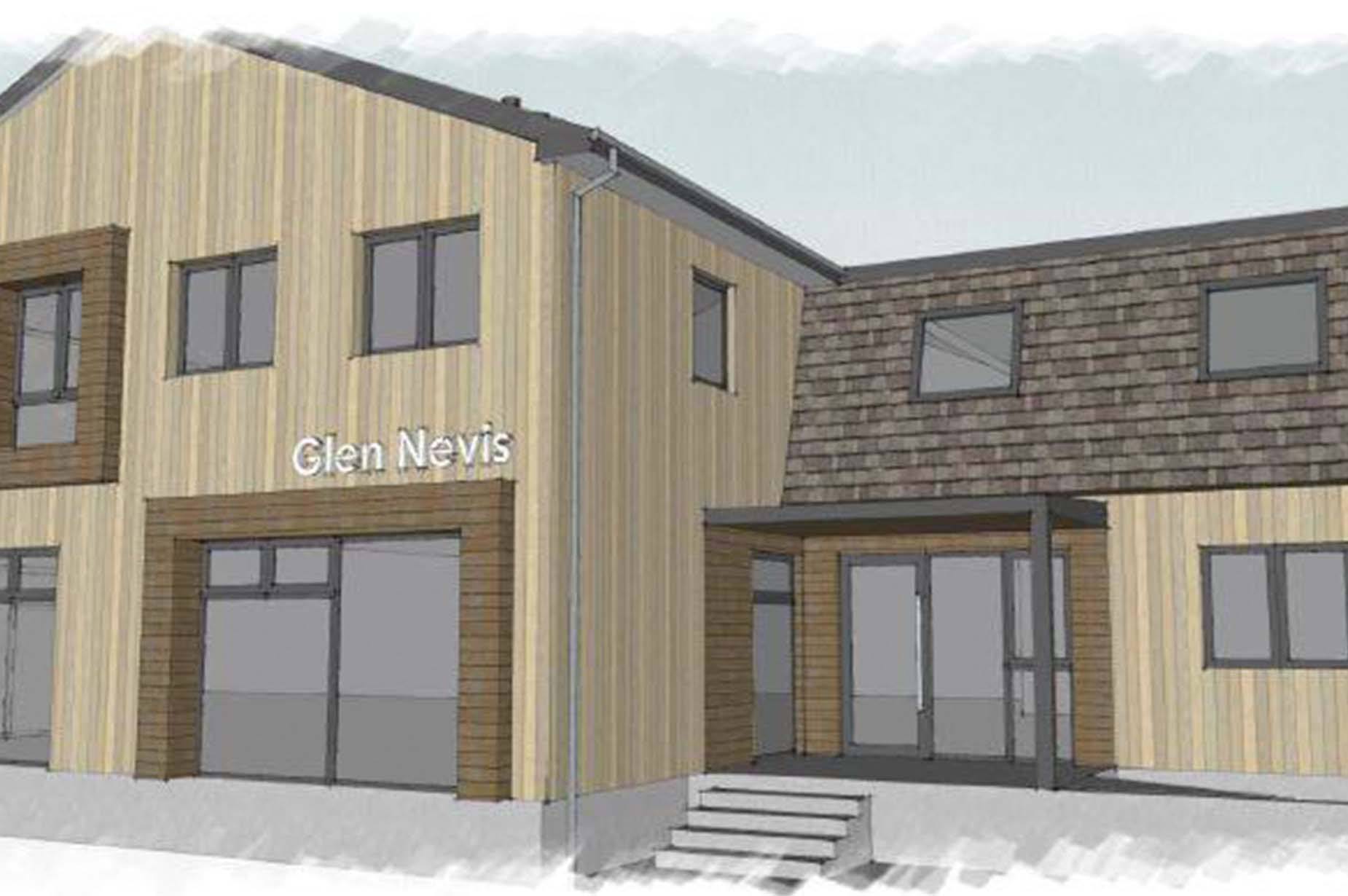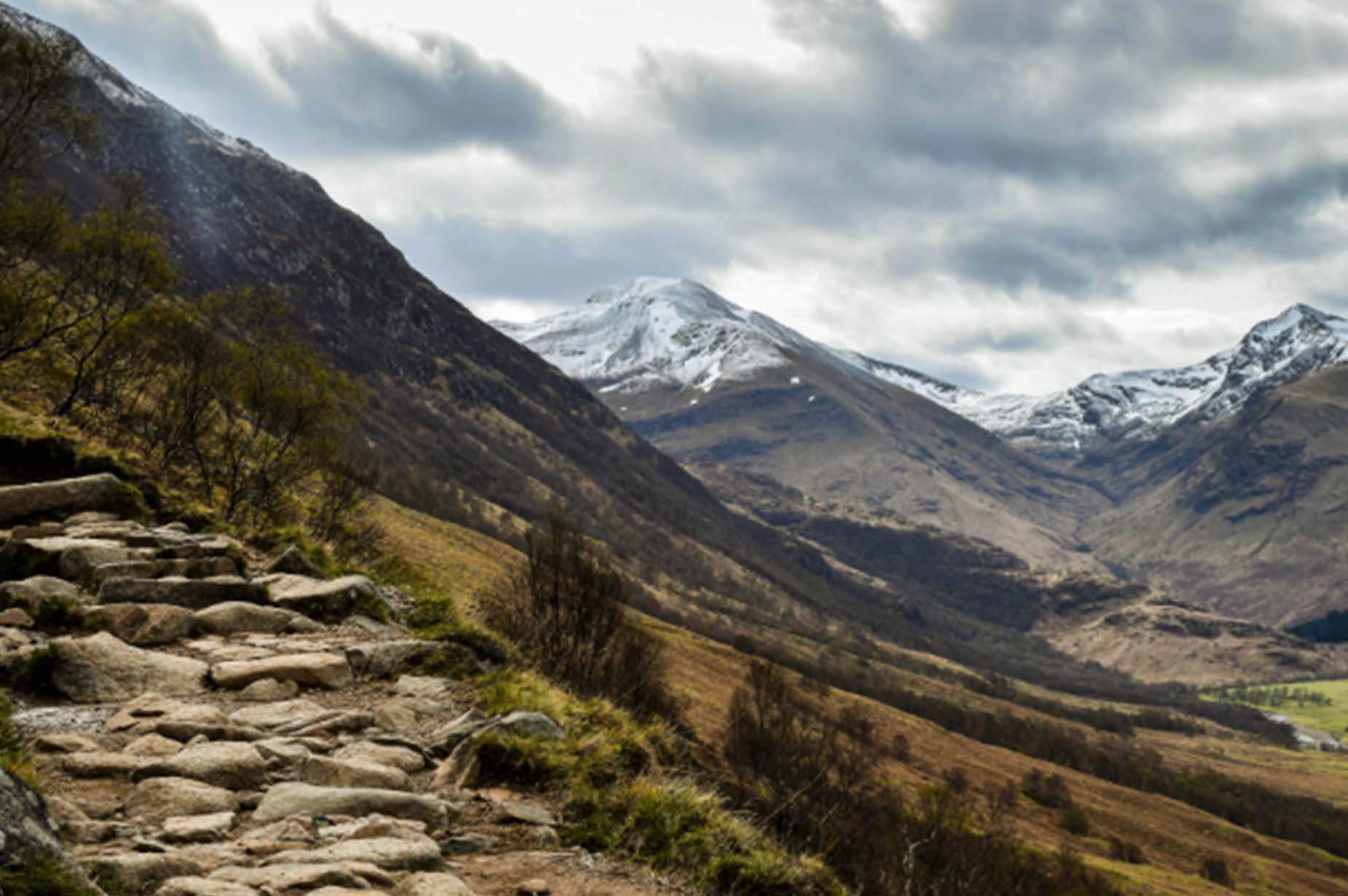 HI Castle Mountain Wilderness Hostel, Canada
What a roller coaster it's been with this one! After announcing the impending closure of HI Castle Mountain Wilderness Hostel in Banff National Park after a land claim settlement with the Siksika Nation, HI Canada has been given permission to continue to operate the hostel for another year. So HI Castle Mountain will live on through 2018! This is one of the most "luxurious" wilderness hostels in the HI network, featuring indoor toilets and hot showers. Between the towns of Banff and Lake Louise, it's super easy to get to (and perfect for cyclists).
HI Budapest Aventura Hostel, Hungary
This one is just awesome. If you're heading anywhere near Hungary in 2018, definitely check out HI Budapest Aventura Hostel. You can choose from themed rooms, like the Africa shared room with dark wood, a loft, hammocks and ropes, the India shared room with deep purples and South Asian textiles, the shared space-themed room with cosmic walls, the family room complete with a crib and toys and the private Japan room with minimalist decor and bamboo walls. Book a room here.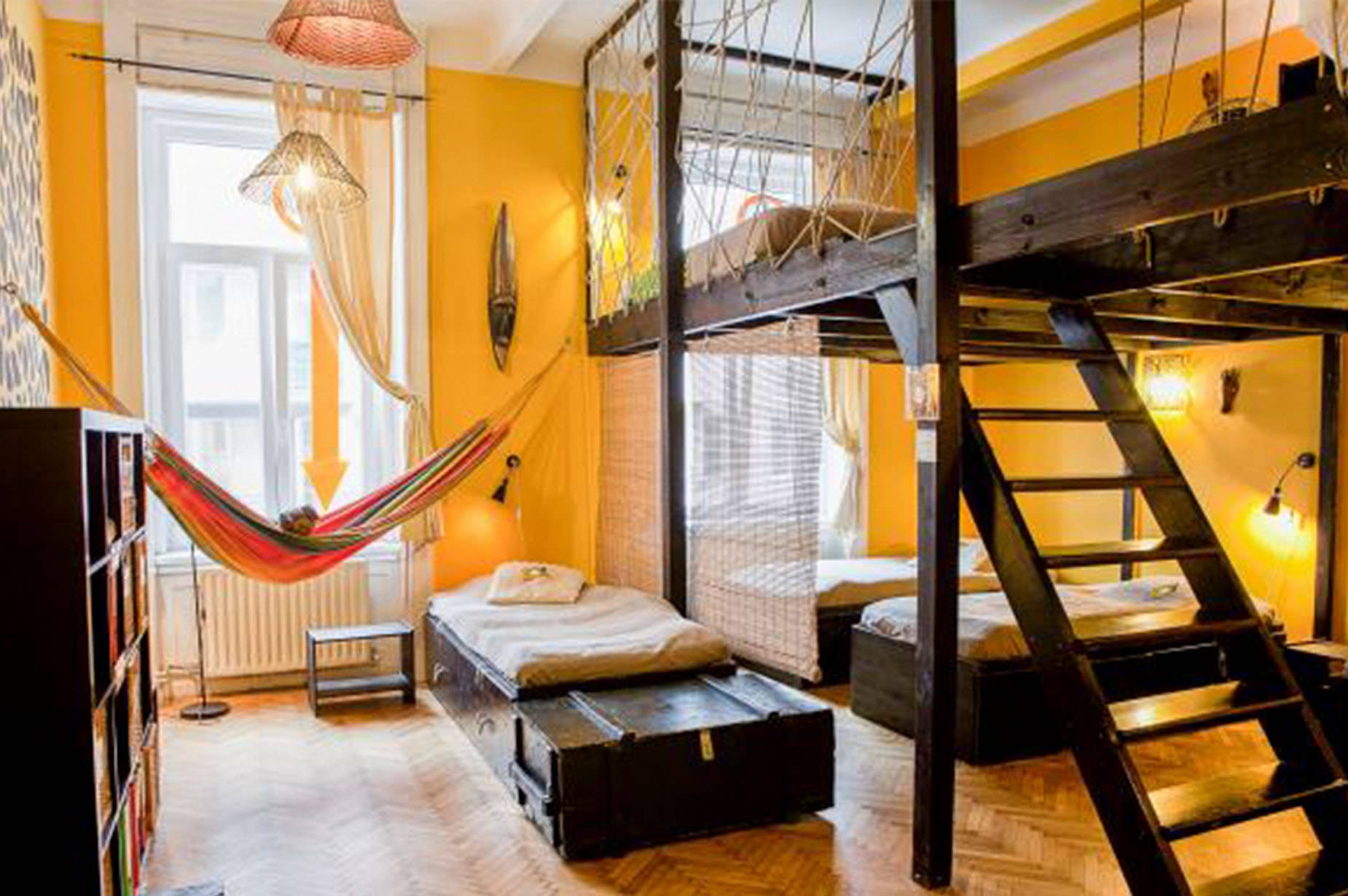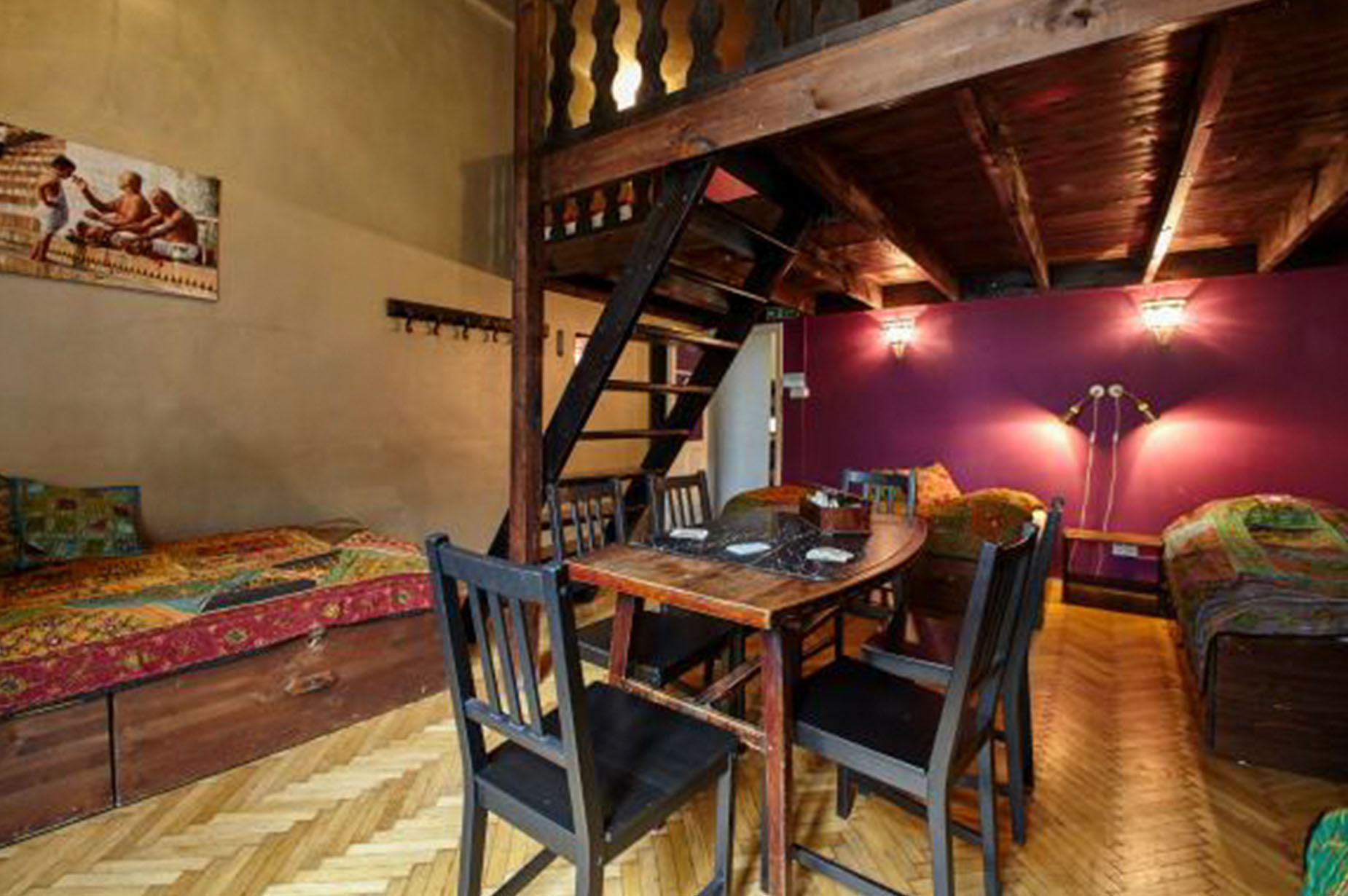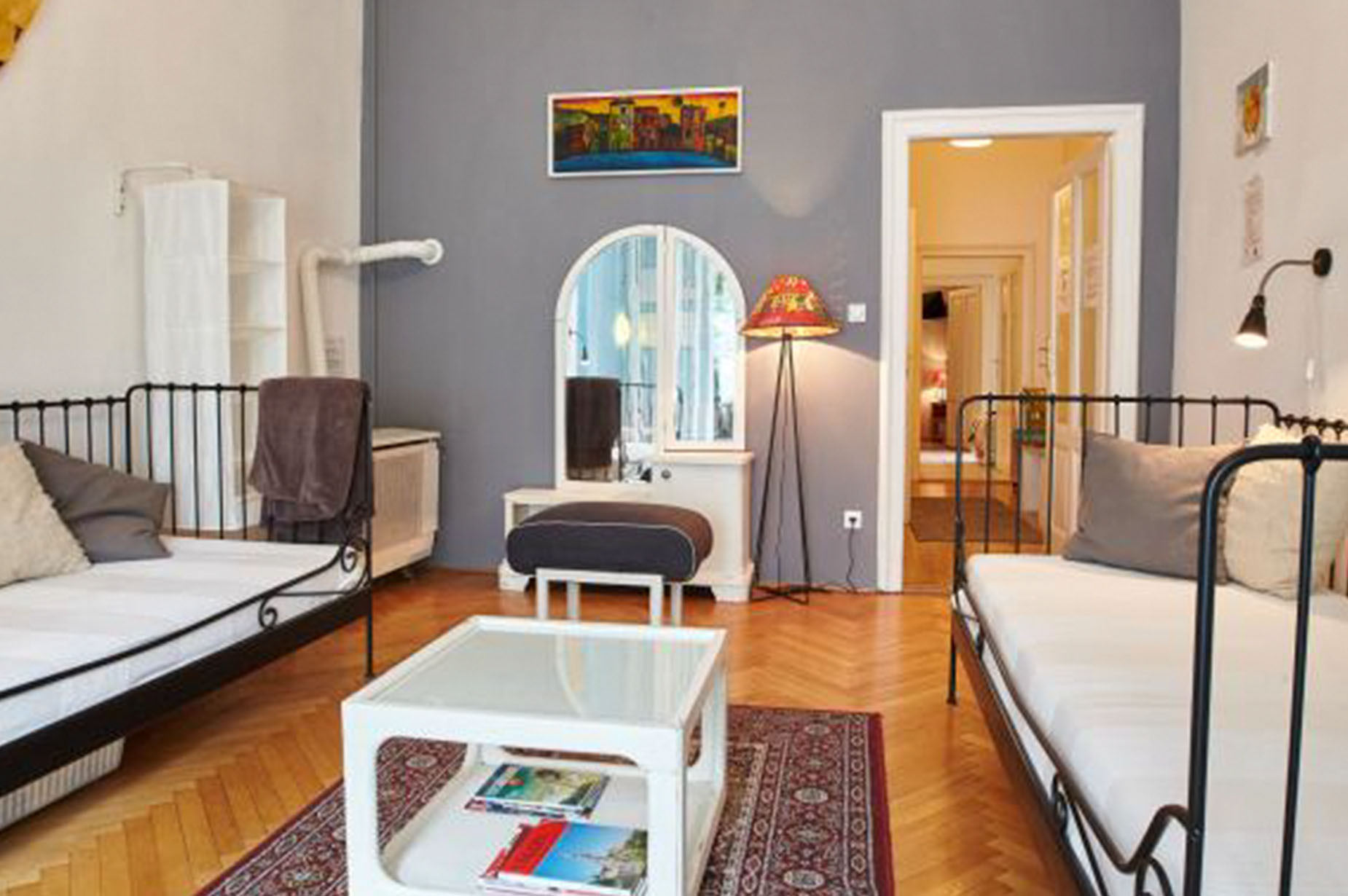 HI Edmonton, Canada
Back home in Canada, HI Edmonton has also recently had its own facelift. The whole hostel is looking fresh with new flooring and a lick of new paint, plus rooms got new features like new blinds, lighting and mirrors and the kitchens have new cupboards and food storage. It's amazing what a makeover can do to a place.
HI Flørli 4444, Norway
If you're the kind of person who thinks the more off the beaten path the better, AND you have a thing for stairs, head to Norway to visit one of the latest additions to the HI family. HI Flørli 4444 is housed inside an old hydropower plant on the edge of Lysefjord on the southern end of the country. You can only get here by ferry or boat, so plan your trip carefully, but once you're there you'll feel like you're a world away from home. One of the big attractions in Flørli is the massive 4,444-step wooden staircase up to the top of the fjord. If you want views (and you do, I promise), you're gonna have to climb for them. Book a room here.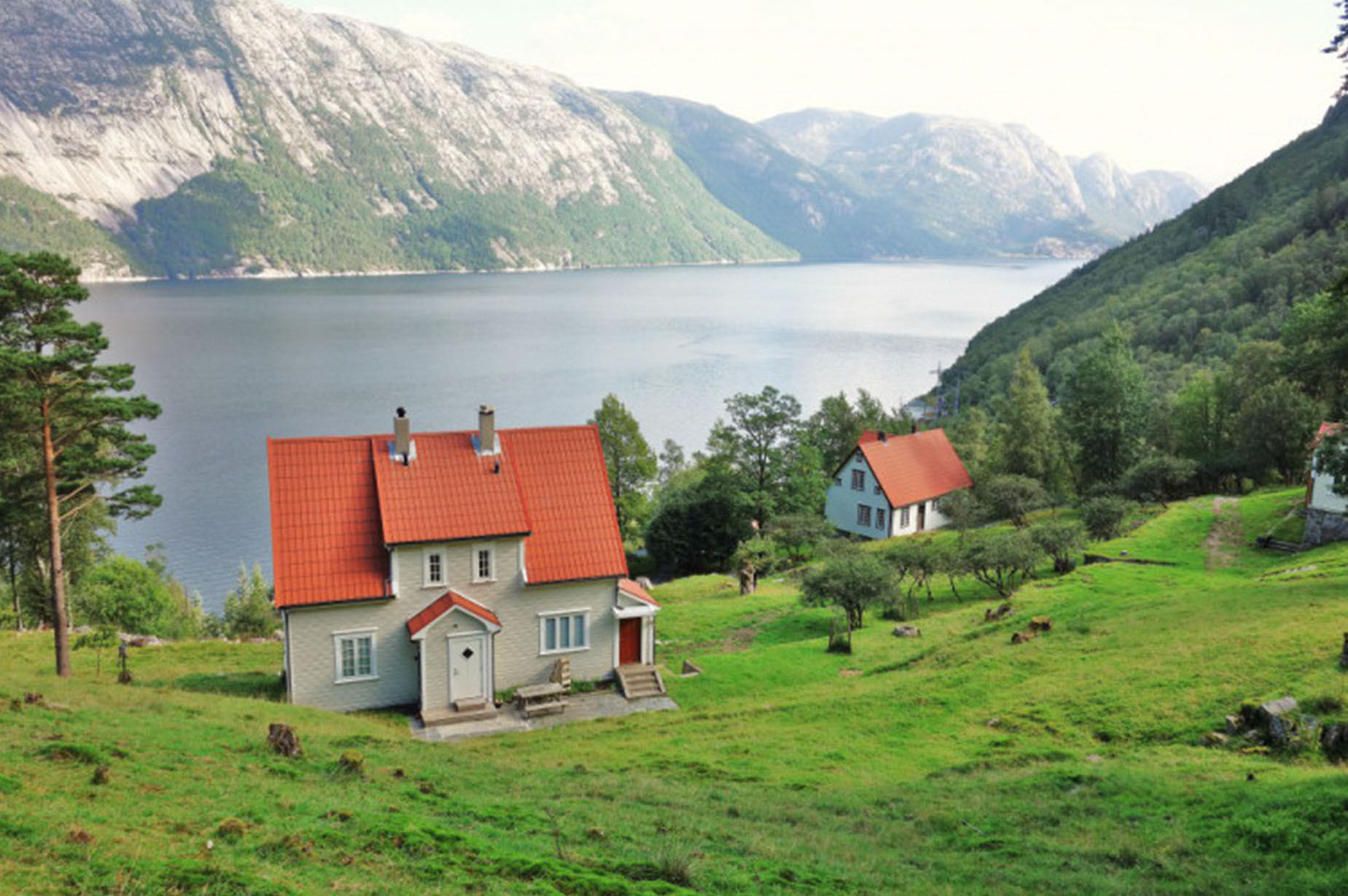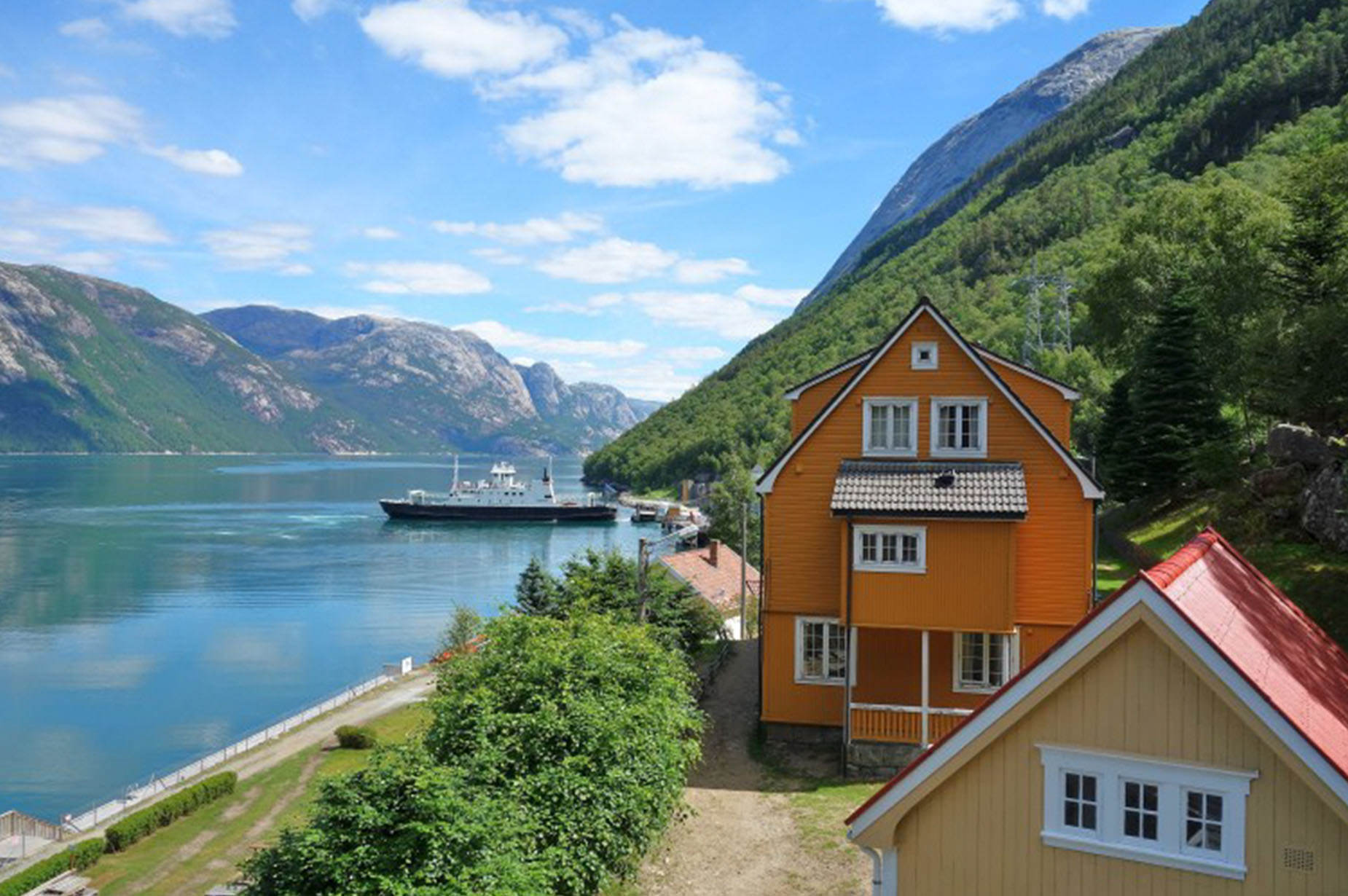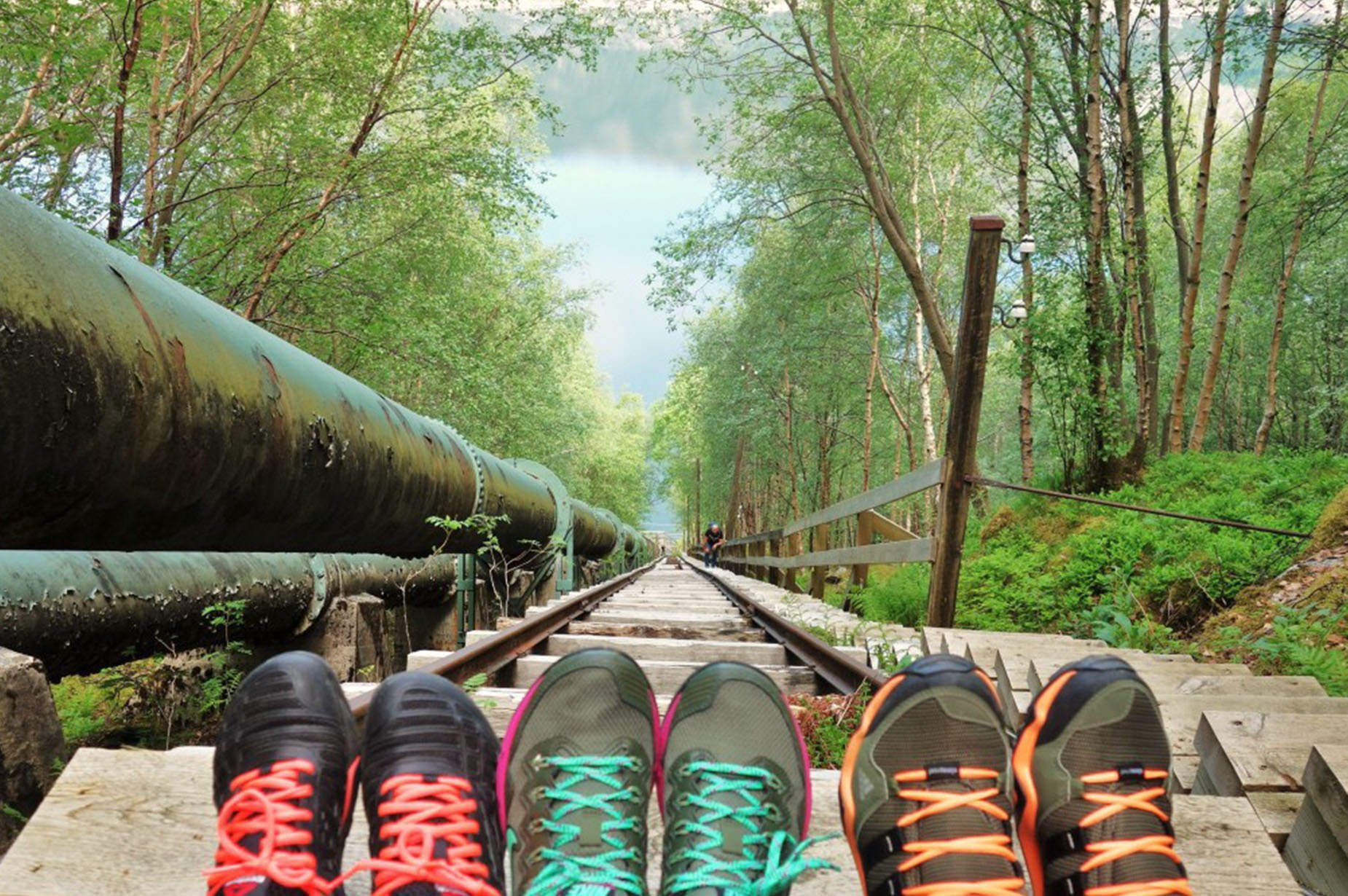 Feeling inspired? Book Canadian hostels for 2018 right here on hihostels.ca, or book hostels abroad at hihostels.com. Happy New Year and happy travels!
You may also like to read