The Canadian working holiday IRL:
Six travellers share their real experiences working at a hostel
Canada is such an amazing country with an incredible range of cultures, landscapes, cuisines and experiences to enjoy from coast to coast. Few people will throw themselves into the Real Canadian Experience better than those from far-flung places who arrive in Canada on a working holiday visa ready to milk their time for all it's worth.
Some Canadians may forget to explore their own backyards or venture to provinces they have yet to discover. That's not the case for foreign travellers though who usually arrive on Canadian soil eager to experience as much as possible.
Here, we chatted with six folks who have been wandering through Canuck country on working holiday visas to find out what they learned about themselves, Canadian culture, and which days felt like once-in-a-lifetime opportunities.
. . .
"I went to the Slush Cup in Banff to celebrate the ski season. It was crazy!"
I'm someone who has always wanted to spend time working abroad. Discovering new cultures, different landscapes and meeting new people with the same mindset as me are things I've always desired. I came to Canada after travelling for a while already. I had already done a working holiday in New Zealand and I thought either Australia or Canada could be next. When the opportunity presented itself to go to Canada, I took it. Now here I am! (Australia is next on the agenda.)

"The most rewarding part of my time in Canada was the people who I got to know."
During my time in Canada, I did so much! I kind of did a little bit of everything. I explored beautiful British Columbia and camped in the great outdoors all summer. I visited peaceful Vancouver Island, the bustling streets of Toronto, the amazing cultures of Montreal and Quebec City, and I got to see Niagara Falls. If I could choose one day to relive, it would be the Slush Cup in Banff. It was crazy! It was just a really incredible day of skiing, partying with the people I love, watching skiers jump over a swimming pool and just ending the ski season with a big bang. That's just not something you ever see! That memory really stands out.
Overall, the most rewarding part of my time in Canada was the people who I got to know. Being from France, I'm far from home so I was happy that some of them became like family to me. This experience in Canada changed me for the better. I'm more open-minded now, I've learned more about who I am, what my limits are, how I interact with others, and I've become less shy. My advice to others ready to take on their own Canadian adventure: live the dream 100%, don't worry too much about the future, and just enjoy the incredible moments.
Oh, and yes you totally can survive the -35 degree weather!
Stéphanie Consul, France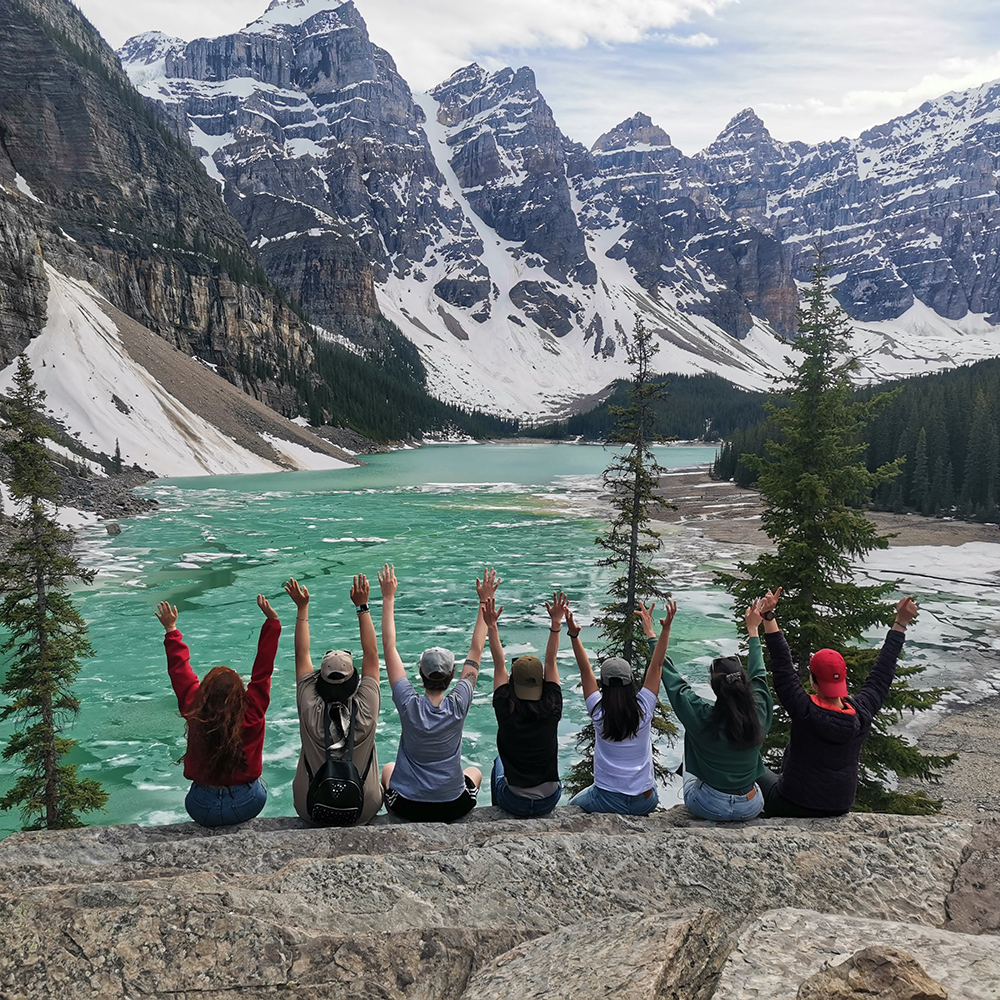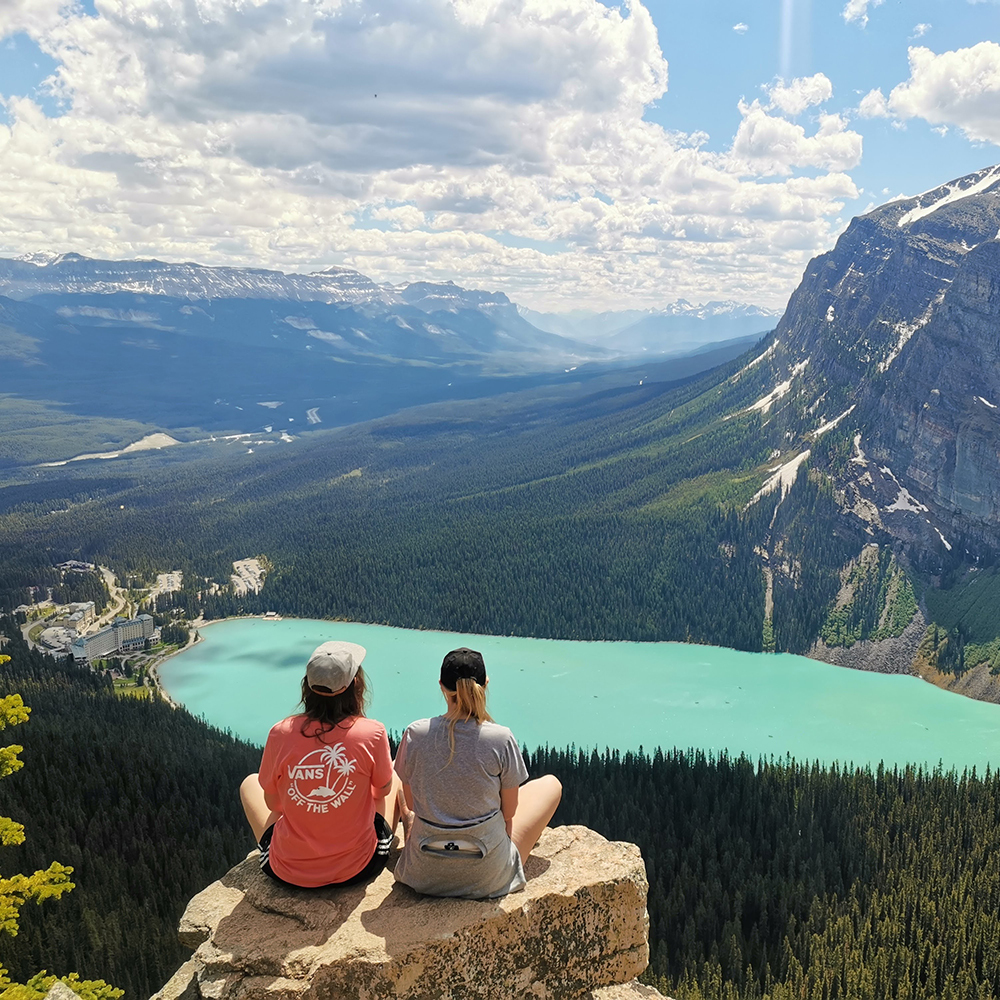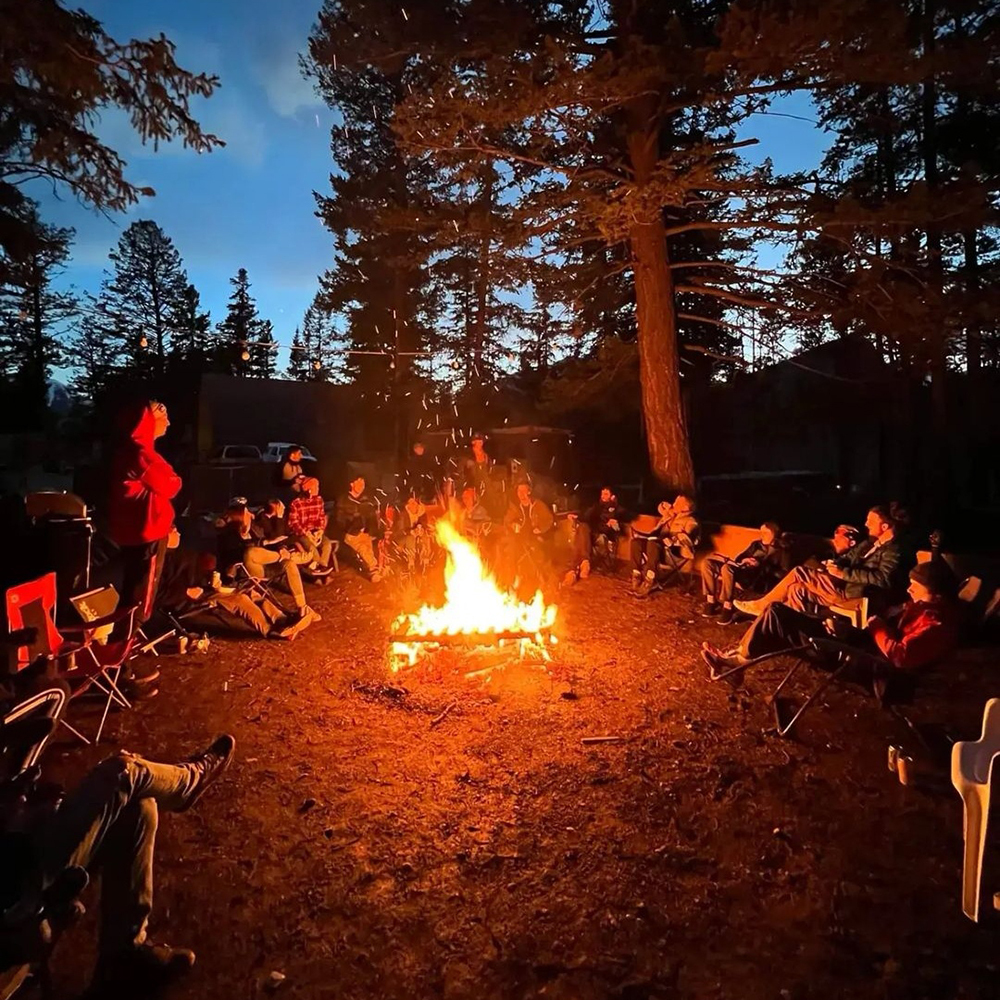 "The vibe is so relaxing, care-free and welcoming!"
I'm Adolfo, I'm 27 years old and I came from Chile to work in Calgary at the HI Canada location. I decided to commit to my role in Calgary because the vibe was very relaxing and welcoming. The people who I work with are so nice, make me feel comfortable and the shifts are always fun and pleasant.
Time has gone by so fast! It's so relaxed here at the hostel: I'm always joking around with the guys at the front desk and meeting travellers. Sure, we have a lot of work to do sometimes, but when the crew is complete, it's always a good time.
Adolfo Delgado, Chile
. . .
"I camped at the base of the glacier in Joffre Lakes Provincial Park. Most incredible morning ever."
I traveled to Canada from the UK with my girlfriend, more specifically Halifax in West Yorkshire. Canada has long been high on my list of places to go for a working holiday because of all its nature and stunning landscapes. I love to hike so Canada automatically drew me in that regard. So far, there's a long list of amazing experiences but I'd have to say the best has been hiking and camping at Joffre Lakes Provincial Park. Carrying a pack and tent for the entire trek was no easy feat but the views—particularly from the base of the glacier—made it worth it. Waking up there in the crisp, clear morning was an experience of a lifetime.

So far, my Canadian adventure has included Vancouver, Whistler, Joffre Lakes, Squamish, Banff, Calgary, Vancouver Island (Tofino), Bowen Island, Saltspring Island, Toronto, Montreal, Quebec City, Montmorency Falls and Niagara Falls. Seeing things like Niagara Falls is why I travel in the first place. Laying my eyes on this powerful waterfall was a moment I'll never forget. It's such a stunning example of raw nature at its finest.

If you're considering a working holiday in Canada, grab that opportunity with both hands
What stands out to me about Canadian culture is their love of nature and the outdoors and just how accepting they are of all people regardless of their choices in life. Also, hockey isn't just a sport here but a way of life! And, on a more serious note, I learned how important and deeply rooted the Indigenous cultures are in Canada. It's so vital to have knowledge, understanding, and respect for First Nations to ensure better equality across the country.
I feel like working holiday programs are some of the most rewarding experiences people can take part in. When I travel, I want to get an authentic feel for the place I'm visiting. That means getting to know how they do things, how they live, what challenges they face, and how all of those differ from my own experiences. During a working holiday, you gain an understanding of all of those things as you're in the country for a longer period of time. If you're considering a working holiday in Canada, grab that opportunity with both hands. Soak up the culture and lifestyle as much as possible, take your time, and spend longer periods in the places you choose to visit so that you fully appreciate that particular place. Canada is such a huge country, you won't even scratch the surface in one visit!
Steven Porter, UK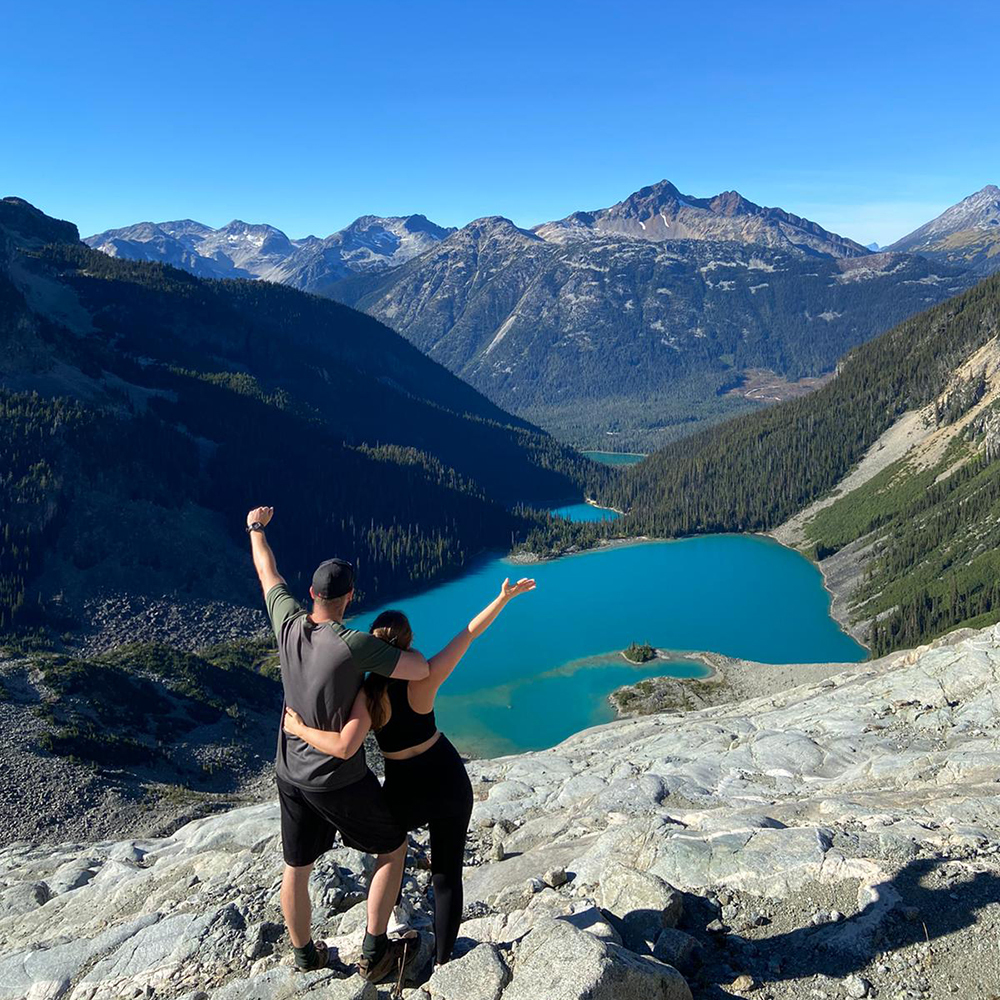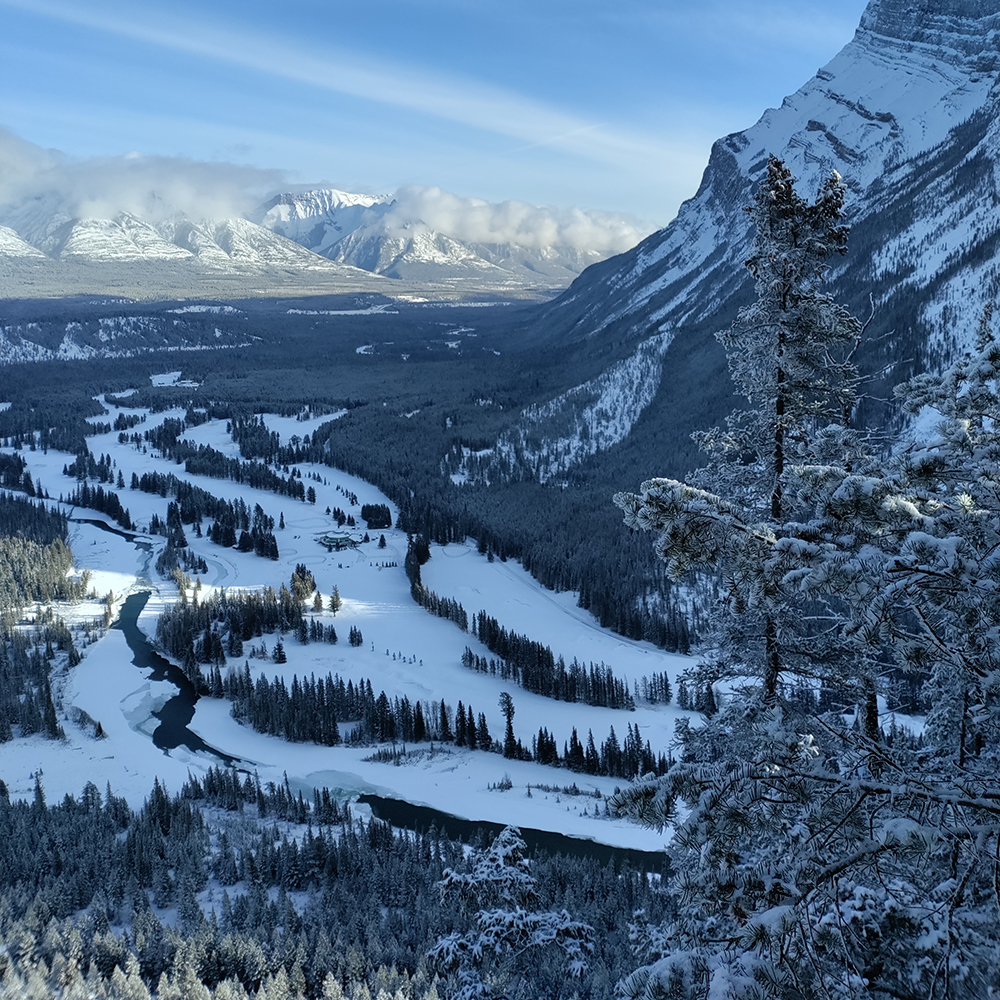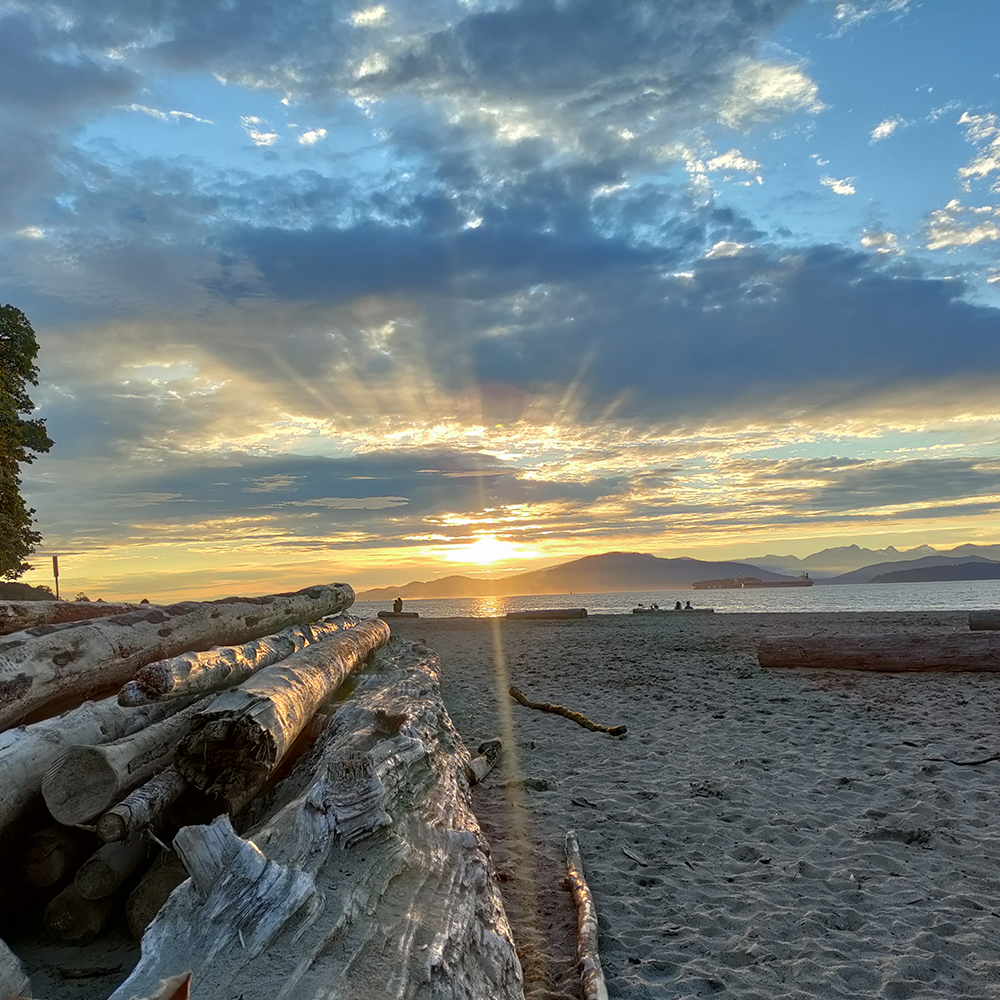 "This is just the beginning. I'm staying in Canada as long as possible!"
I'm Ivy. I came to Canada from Taiwan and I chose Calgary for my working holiday visa experience. I'm an avid traveller and came to Canada already having had some amazing adventures abroad. Prior to landing in Calgary, I had been travelling for four years in Australia and New Zealand soaking up the hostel culture and meeting fellow backpackers from far-flung places.
I'm working at HI Calgary and this is the most organized hostel I've experienced through all my travels. People here are polite, organized, and good at giving the necessary information. My job in Canada feels thorough and well-structured, which I like.
I've had some really cool experiences travelling in Canada like pampering myself at three- and four-star hotels. For me, the people here are just so kind and friendly all the time. It really has made my experience a great one. This is just the beginning for me. I'm planning to stay in Canada for as long as I can. I'm a newcomer in Calgary now, but I've fallen in love with this place!
Ivy (Wang, Pin-Han), Taiwan
. . .
"I river rafted, biked in the mountains and chilled on docks after long hikes."
I always had this strong desire to see the world. I often thought about just going somewhere completely foreign where everything would be so new, nobody knew me, and I could just explore. I'm from Poland and I always knew that I wanted to start with an English-speaking country. Canada was the place I was drawn to the most. Looking at photos of vast mountain ranges and blue blue lakes, I could really picture myself there. I mean, think about the freedom and exploration I could have in an entire year in a place like that!

During my time in this country, I got to try so many things for the first time. I went river rafting, I hiked solo, took spontaneous road trips, played cornhole (the ultimate Canadian game!), and explored the mountains on my bike. Summertime in Canada is such a precious time. I had so many movie-like moments during the hot months. I'd do anything to relive the moments after long hikes or bike rides when I sat on a dock and stared out at the lake. Or, the evenings that I spent around a campfire or stargazing on a clear night.

What's the most rewarding is knowing that I have the courage to try new things.
Something that'll stay with me forever is a light show I saw in Canmore which told the story of the buffalo. There were elements of Indigenous culture that I otherwise wouldn't have experienced. It took place during the full moon and was led by an Indigenous storyteller. The whole experience was very spiritual and gave me a tiny peek into Indigenous culture.
What's the most rewarding is knowing that I have the courage to try new things. Some of these things were scary but I did them anyway. At the time of writing this, I'm halfway through my Canadian adventure. So far, I've explored a lot of western Canada: Vancouver, Kamloops, Kelowna, Jasper (breathtaking!), Kananaskis, Yoho National Park, and Calgary (I recommend going to the infamous stampede!). Next up: Vancouver Island and Montreal.

In my time in Canada, I grew a lot. Exploring this northern country has helped me get to know myself better, slow down, tap into what I want for myself, the kind of life I want to live, and find peace in my days instead of always being so go, go, go! I also have a deeper appreciation for my home, friends and family who I really miss. If you're considering a working holiday in Canada, DO IT! Don't overthink it. Book your flight, pack your bag and go.

Estera Kujawa, Poland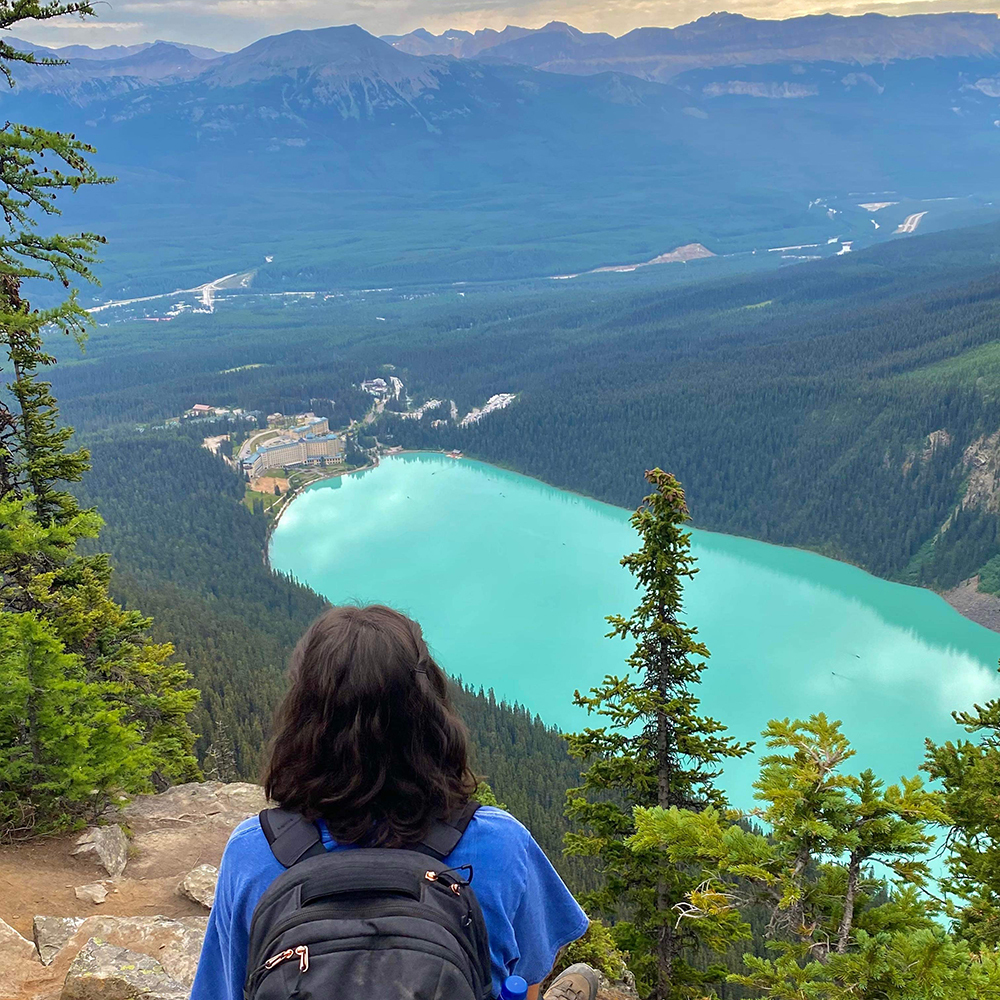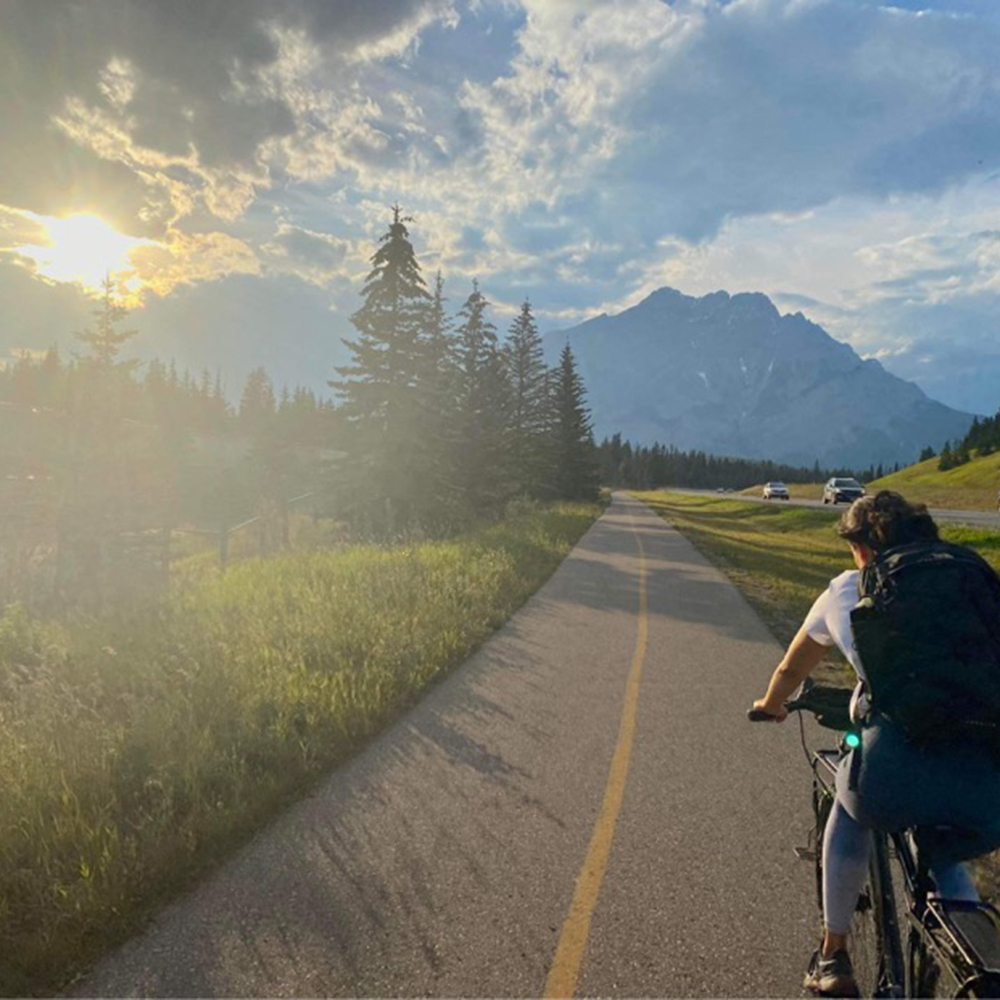 "I didn't have to even think twice about returning to Calgary."
Living, travelling, and working in another country has always been my dream. That was a huge goal for me. When I started to think about how to make that dream into a reality, the best working holiday option seemed to be in Canada. I met the requirements, got approved and started looking forward to my time abroad leaving Chile for Calgary, Alberta!
I arrived in Calgary and a fellow Chilean friend of mine introduced me to a hostel located in the heart of the city: HI Calgary. It had such a fun vibe, good energy, and friendly feel. I immediately wanted in. That became my home away from home. I was working at the hostel as a housekeeper, meeting travellers and interacting in that positive environment. My working holiday visa lasted for a year. When that time was up, I returned to Chile but I was always thinking about coming back to Canada.
Two years later, that's exactly what I did. I didn't even have to think twice about contacting my old boss and seeing if I could come back. Currently, I'm still at HI Calgary. This journey has prompted me to evolve both personally and professionally. I'm very grateful for my working holiday experience in Canada. The truth is, I lack the words to even describe how incredible everything has been—from those early days in Canada right up until now.

Natalia Palominos Gallardo, Chile
This article is part of the
Issue 4
Work It
You may also like to read