The best places to get coffee in Canada
To wake you up or to enjoy on a good day relaxing on a sofa, reading a good book (perhaps found in the bookshare at your hostel?), there is nothing better than the aroma of coffee, taste of coffee, the warmth of a cup of coffee in your hands.
It might be the colder weather, or the days getting shorter, but I've been having more and more cravings for good coffee. And even if some Europeans insist on saying that there is no good coffee in Canada, there are actually many places to visit to get your fill of caffeine… good caffeine, often organic and fair trade, even.
Here is a gourmet tour of Canada from east to west, through the best-caffeinated beverages.

Charlottetown
Although we don't automatically associate the eastern provinces with gourmet cafés, more independent shops are appearing and offering a nice place to enjoy a good drink and a bite to eat. We start with Receiver, a café with a modern look that also serves delicious breakfast sandwiches.
Halifax
In Halifax, visit Two if by the Sea for a cappuccino in a relaxing setting. With three locations (two in winter), Uncommon Grounds is also a must.
Montreal
In Montreal, you just cannot miss Myriade café—my favorite. I could write at length about my love of their Mocha's made on site. In fact, it's simple: no matter what time of the day, if I pass this place, I am simply unable to resist a good dose of chocolate & coffee!
In the popular neighborhood of Mile End, Café Olimpico has been a must for more than 40 years for its terrace and real, delicious Italian coffee. Pastel Rita is the new neighbourhood hotspot. You absolutely have to stop there, especially if you love Wes Anderson movies. For an Australian-style coffee, head towards Café Melbourne. This café is often found on the lists of favorite places of many of Montréal's Chefs. If you like buying your coffee in unusual places, don't miss La Distributrice on Le Plateau : it's located under a staircase!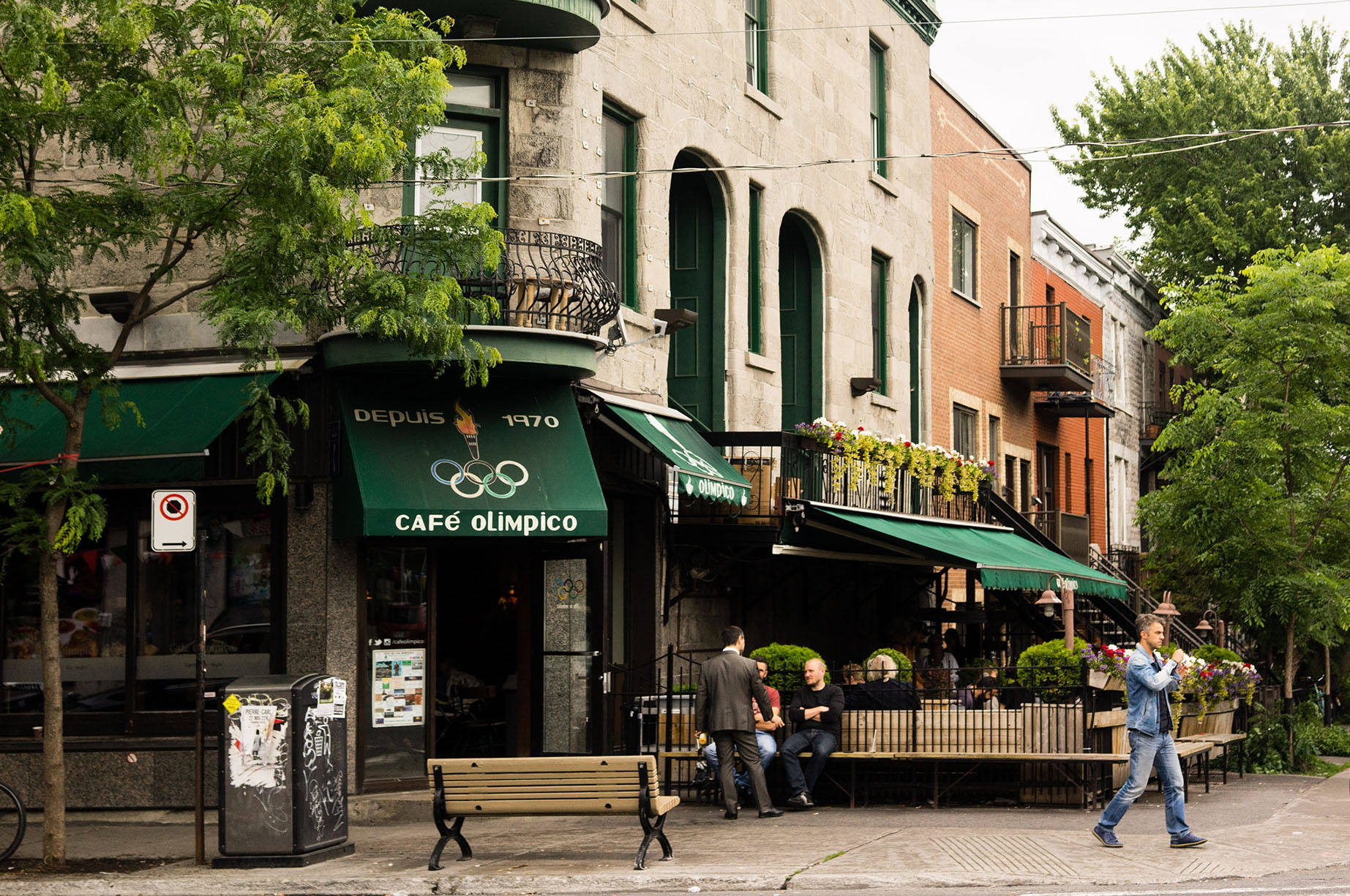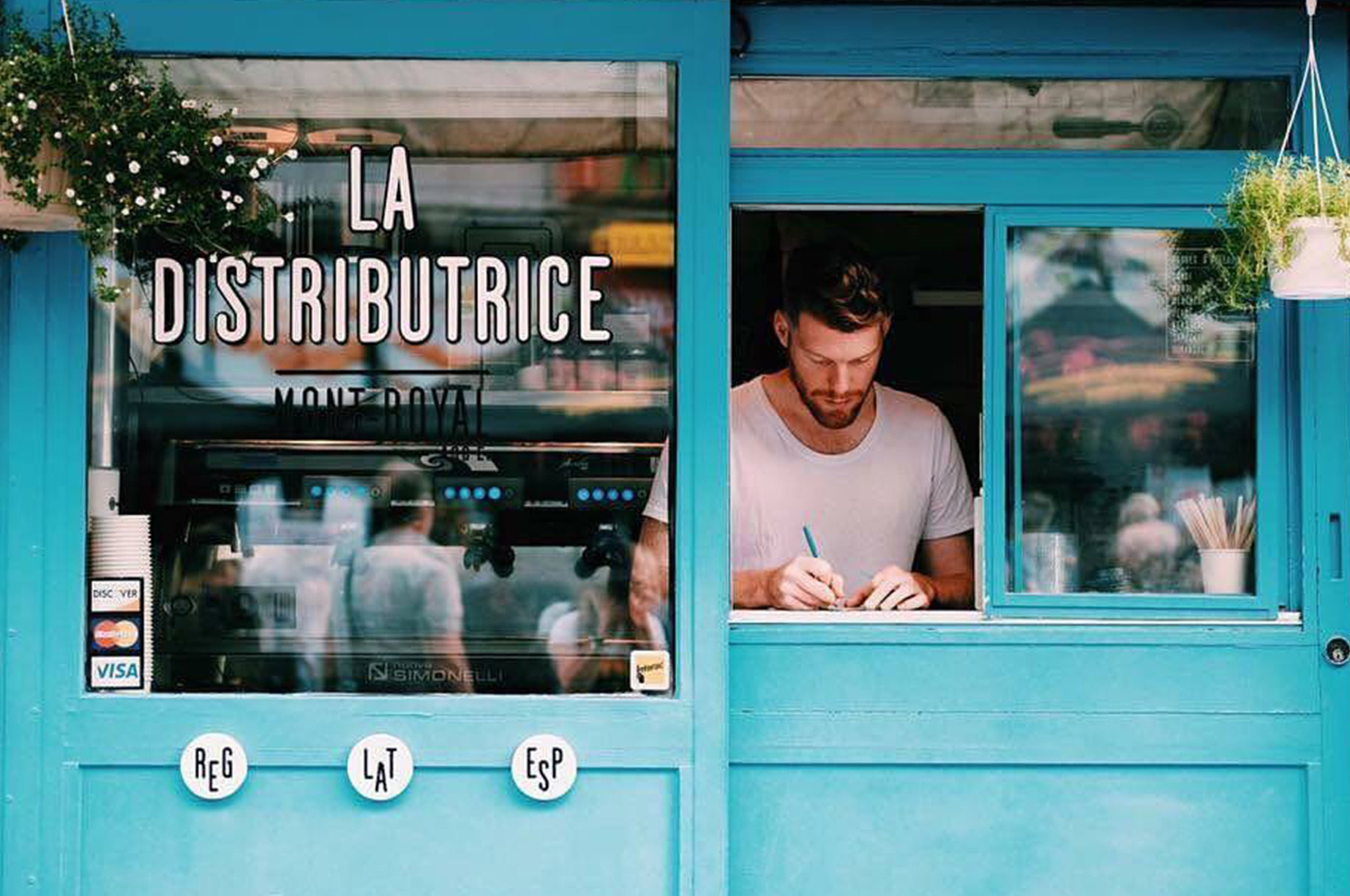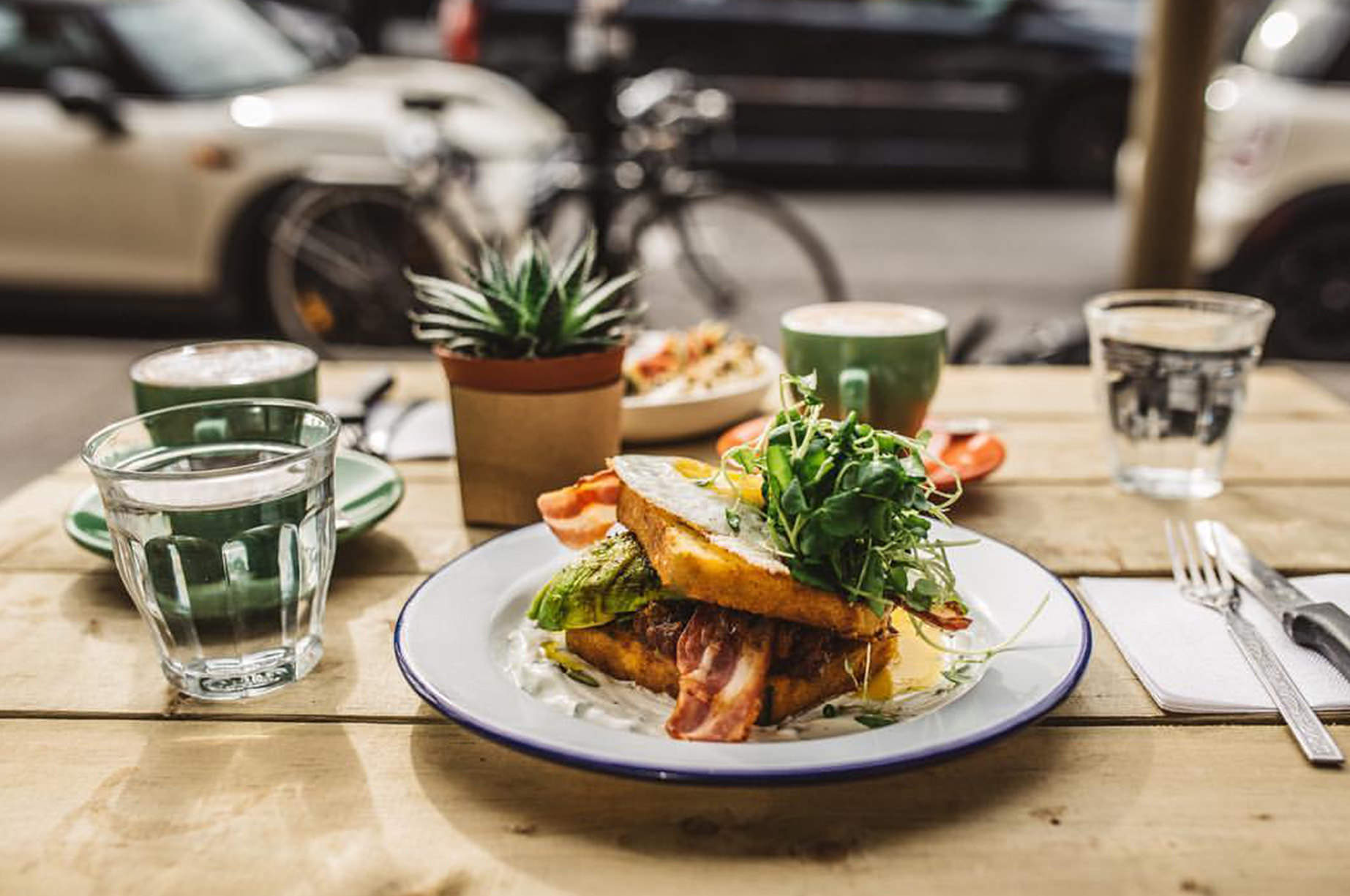 Ottawa
In the nation's capital, a visit to the Happy Goat Coffee Company is required to get an organic and fair trade coffee.
Toronto
The Queen City has no shortage of options if you're in need of caffeine. The Distillery District is a must, despite the pounding horde of tourists there for weekend brunch. Balzac's Coffee Roasters, located in a building dating from 1895, is the perfect place for one (or four) cups.
With four locations and four concepts, there is no reason not to take a trip to Sam James Coffee Bar. For a dose of nature in the city, stop at Rooster Coffee House.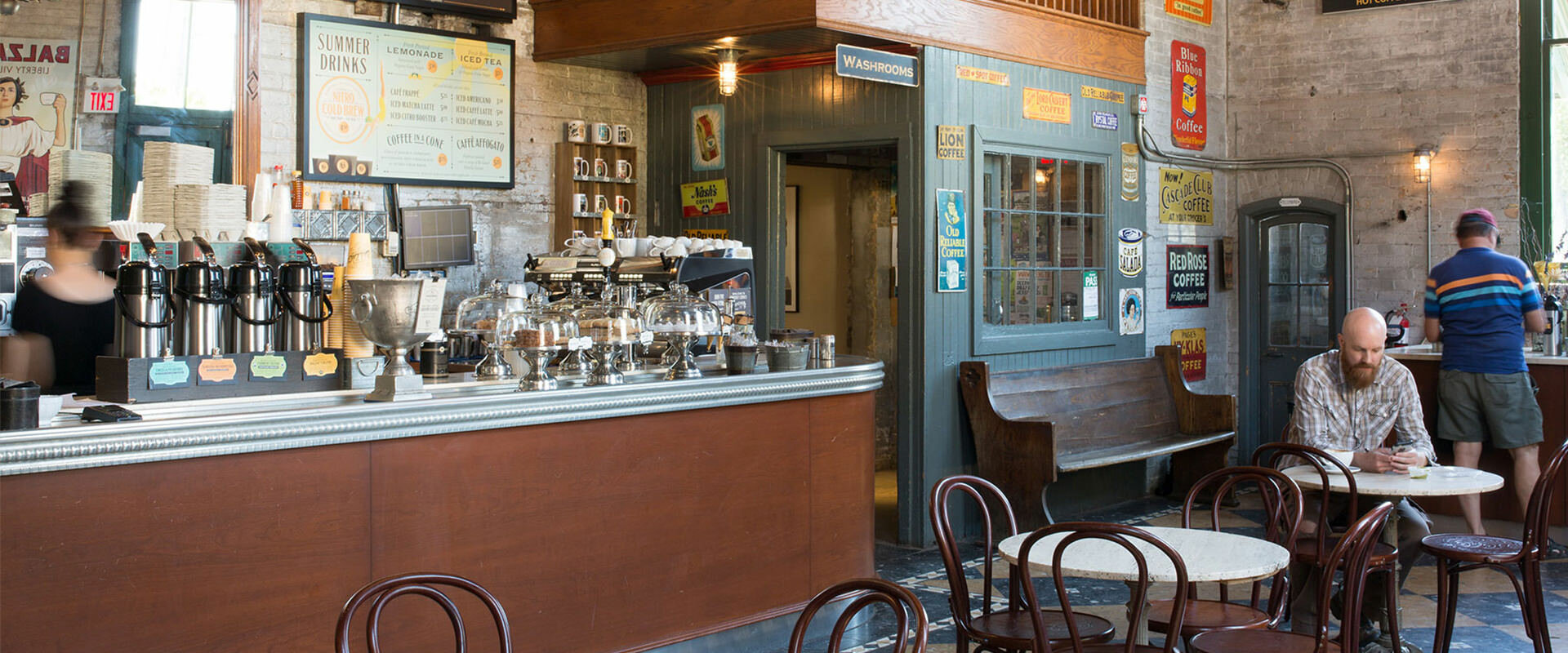 Calgary
With employees named among the best baristas in the country almost every year, the Phil & Sebastian Coffee Roasters is a must for a coffee made by real craftsmen.
Edmonton
Credo offers excellent coffee beverages in a setting decorated with works by local artists. The Elm Cafe is a perfect place for lunch with delicious sandwiches and coffee, and Leva is the place to visit to enhance your Italian – coffee, good pizza… and maybe a gelato.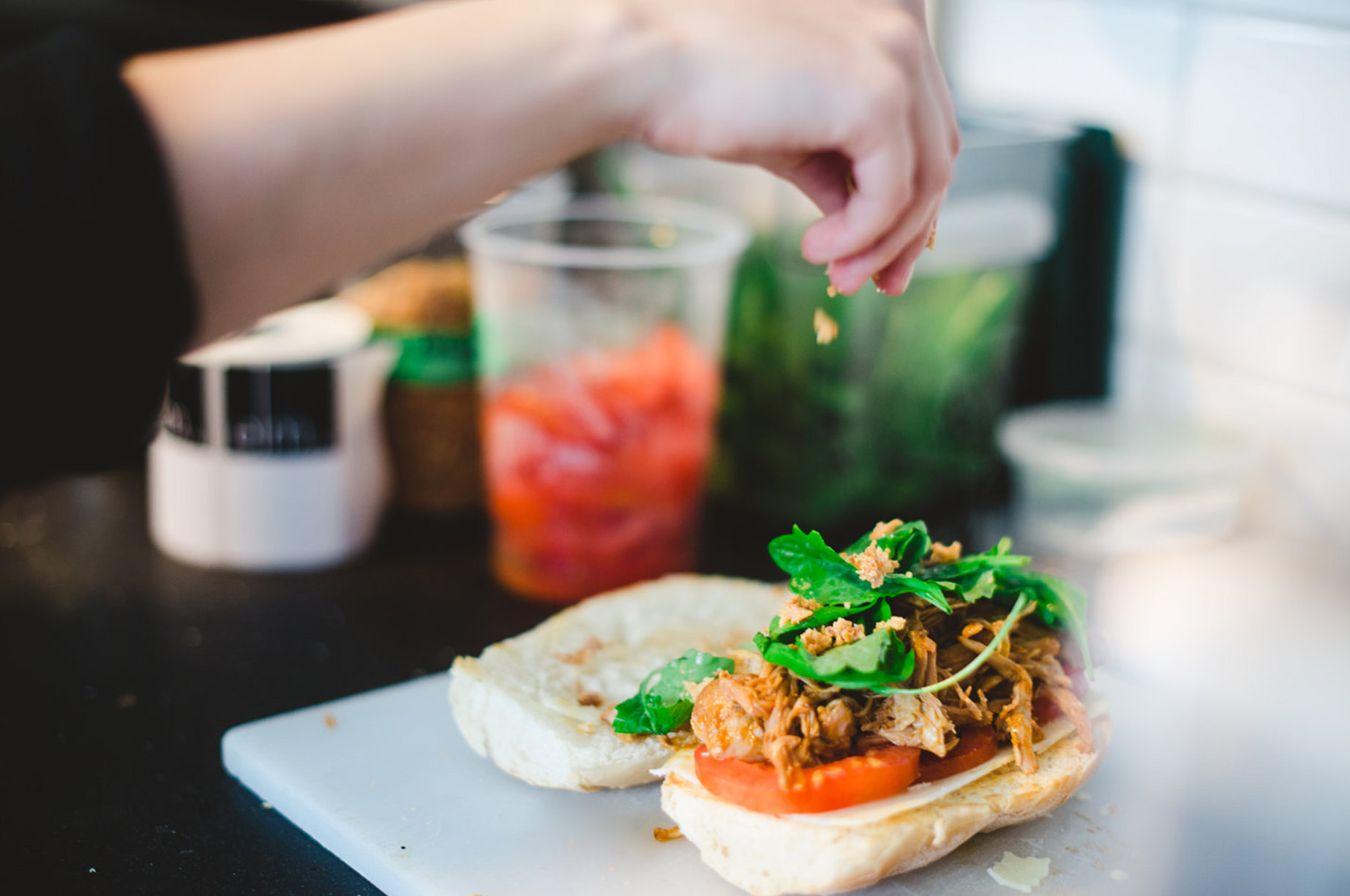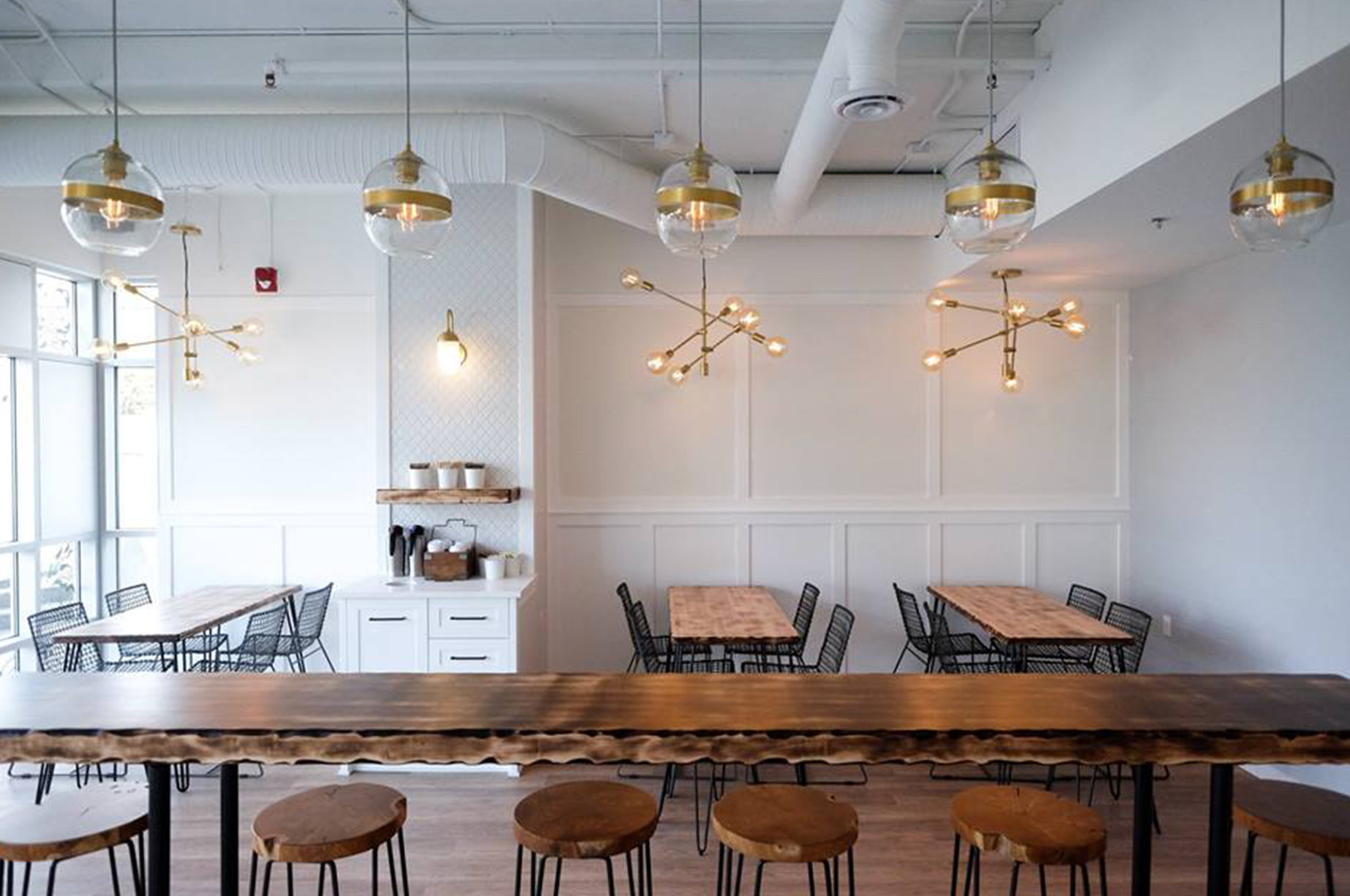 Vancouver
We can't speak of the best coffees in Canada without mentioning the 49th Parallel Coffee Roasters in Vancouver. The coffee is so good that cafes across the country use their grains (including Myriade café!). You also have to check out Prado with barista Sammy Piccol—four times named best barista in the world.
A small independent cafe, Nelson The Seagull is a trendy place to enjoy a coffee, and also to buy homemade bread. In Gastown, take a walk to Revolver, a place in the industrial setting where you can try one cup of delicious coffee.
And if you have not had enough caffeine, simply repeat the route backwards and who knows, make new discoveries.
You may also like to read