A few years ago I got my Open Water Diver certification right here at home in Montreal. It was winter, so naturally, I learned all about underwater breathing inside a deep, deep swimming pool. Then I completed my certification during the summer in a lake near Quebec City. I saw not one, not two, but three live fish! 
I know. Crazy! I should've played the lottery that day. But I didn't. And while my scuba certification has served me well in past trips to Colombia, Panama and Cuba, I wanted to use my skills in Canada, too. This time, however, I didn't want to wrap myself in a thick wetsuit and submerge myself in a dark lake. So I did a bit of research and learned that Canada has some of the most incredible snorkelling experiences in the world. Really. I couldn't keep all this info to myself. So here it goes! Heads up, this isn't your typical tropical, warm water, little fishies under-the-sea swimabout. But it can be just as unforgettable and unique.
This isn't your typical tropical, warm water, little fishies under the sea swimabout. But it can be just as unforgettable and unique.
Nova Scotia and Newfoundland
This one just got added to my bucket list. Did you know that from May until mid-October, in Nova Scotia's Cabot Trail area, you can snorkel with whales? Let me try that again: you can snorkel with w-h-a-l-e-s. You might spot huge 75-foot finback whales, humpback whales, pilot whales, minke whales or even dolphins. Similarly, snorkelling near St. John's can be a spectacular experience. Just off the coast of Newfoundland, the meeting of the cool Labrador Current and the warm Gulf Stream attracts an abundance of marine life that draws in thousands of whales and provides rich nesting grounds for millions of seabirds. Top that off with the clear and cool water, 10,000-year-old icebergs and 500-year-old shipwrecks.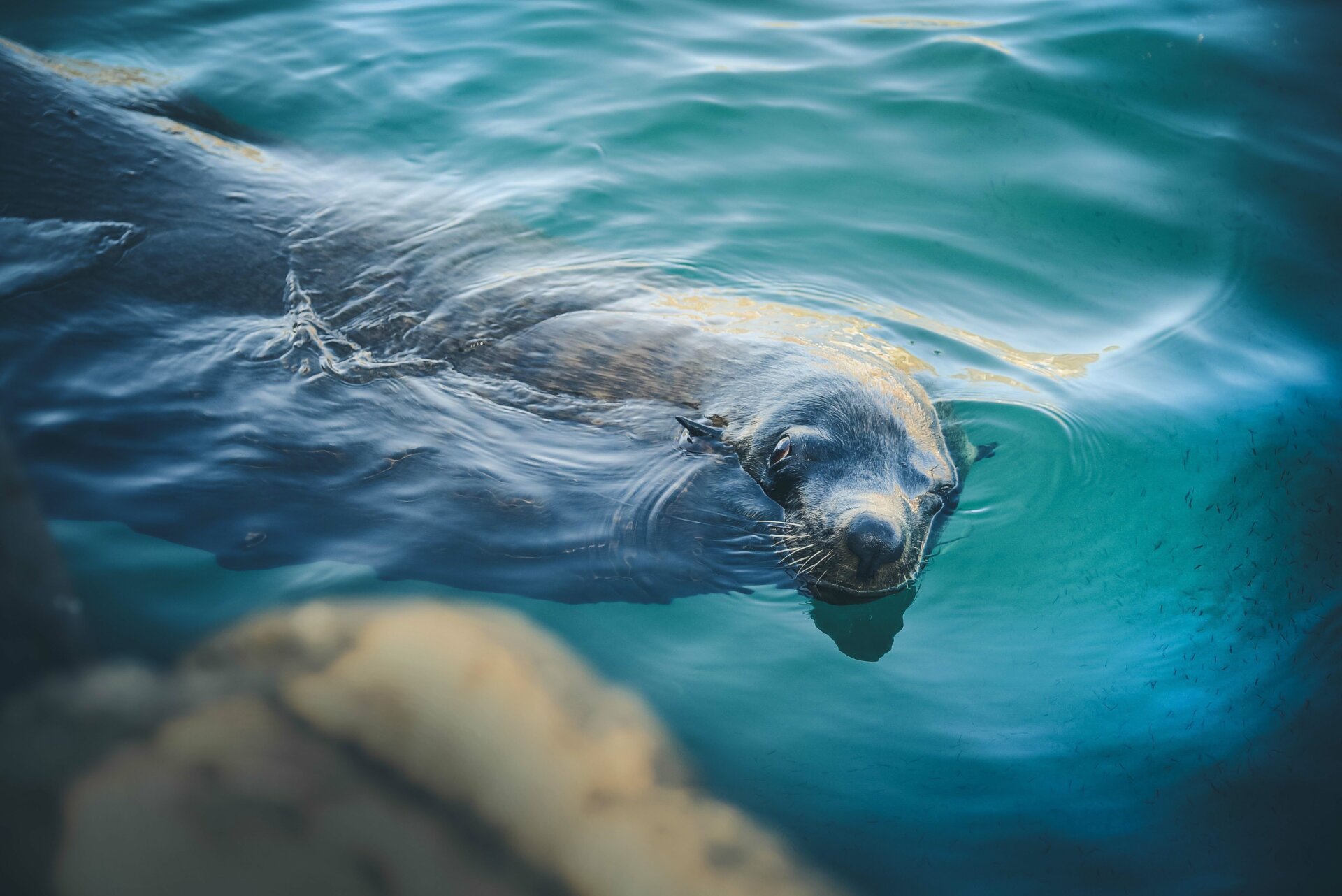 Ontario
Ontario is blessed with the incredible Great Lakes, many of which are host to all sorts of shipwrecks that attract marine life and divers. Definitely check out the wrecks of Lake Erie, the 22 historic shipwrecks protected in Fathom Five National Marine Park just off of Tobermory on the Bruce Peninsula and the Kingston shipwrecks in the St. Lawrence River.
Quebec
No, not a typo. You can snorkel in Quebec. Just like I was able to dive in Quebec! But a lot more fun: you can snorkel with seals. Don't believe me? Rick Mercer did it and reported on it. You can even combine this sure-to-be unforgettable experience with a visit to the famous Percé Rock, and a stay at one of the most beautiful off-the-beaten-path hostels, HI Anse-au-Griffon, which is located right next to Forillon Park, where the snorkeller-friendly seals are.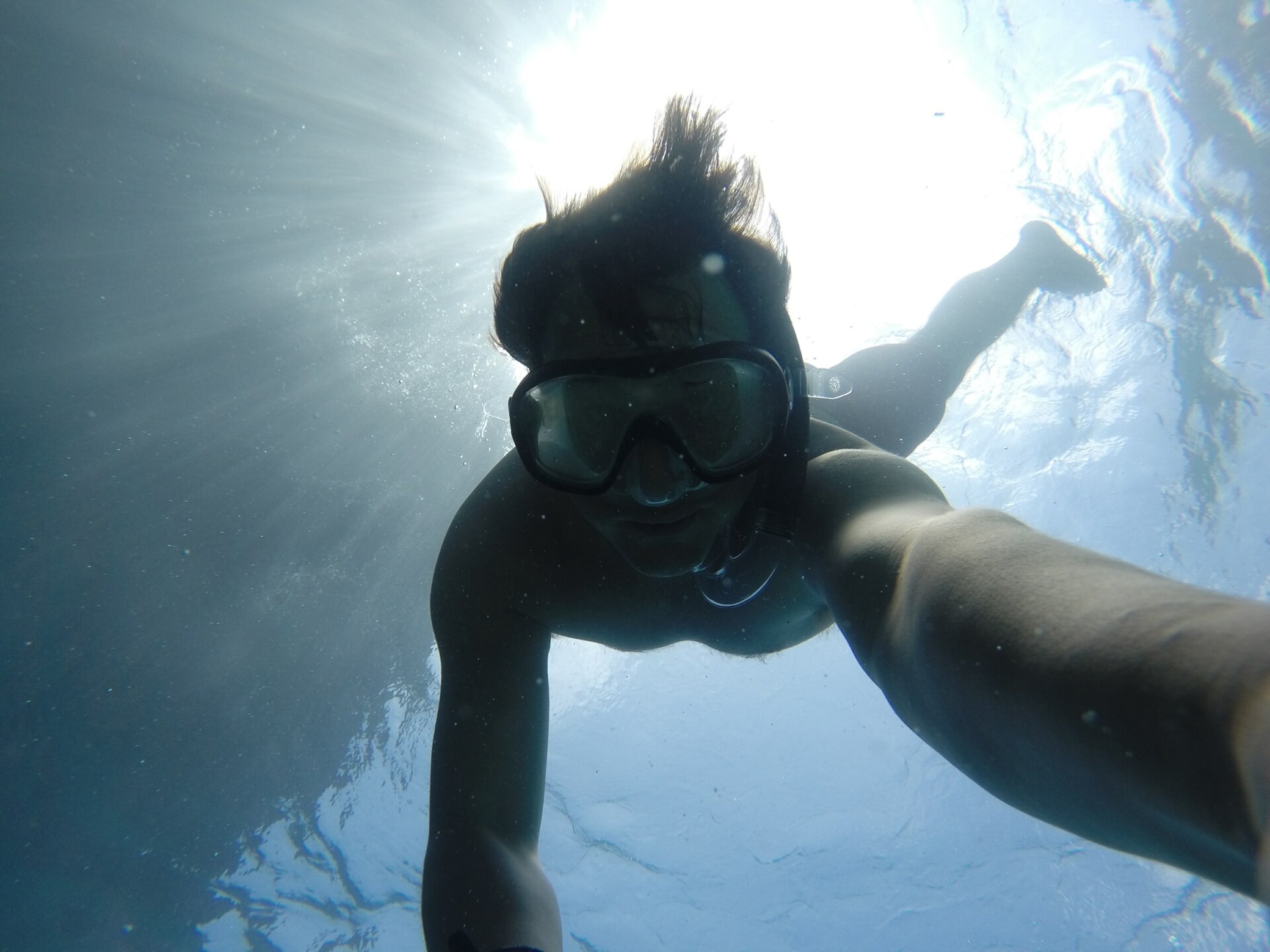 British Columbia
The Heber River is a little-known and fantastic swimming, snorkelling, freediving and scuba diving spot north of Campbell River on Vancouver Island, not too far from HI Cumberland, Riding Fool Hostel. These guys filmed their way under the water and it looks really awesome. If you aren't convinced, see what's happening in Nanaimo. Apparently, you can snorkel with seals here, too! And I can only imagine what beautiful underwater landscapes you can find snorkelling in Tofino or Victoria. The latter can have really variable visibility in the summer, ranging from 20 or 30 feet to only 2 feet. The fall and winter are of course cooler, but typically much better for visibility at the surface.  
Before you get on a boat
A quick but important disclaimer: water up here can be… refreshing (that was a euphemism for "super cold"). Be sure to inform yourself well before jumping into any body of water. Make sure you're aware of water temperature and conditions, as well as the potential dangers in the area (rocks, currents, et cetera). Be cautious. And don't ever go it alone!
Now, get your mask, tuba and fins, and book your trip!
You may also like to read