Our favourite bike routes in Lake Louise
Lake Louise is packed with things to see and do and whether you're in town for a long weekend or you're only popping in for a day before continuing through the Canadian Rockies, exploring the town on the back of a bicycle is going to be your best bet for seeing as much as possible. We've rounded up some of our favourite bike routes in Lake Louise, from little-known local spots to well-known trails offering unmatched views of the peaks and valleys that Lake Louise is known for. Here are the best spots for exploring Lake Louise on two wheels.
1. Tramline
Looking for an easy ride that'll still offer breathtaking views of the Lake Louise area? The Tramline might be up your alley. The relatively wide trail is actually a former tramway route from the 1920s (hence the name) and offers unparalleled views up and down the valley to upper Lake Louise. Note that the trail links up with the upper Lake Louise parking area which can be an alternative starting point if you want a more downhill riding experience.
Distance: 4.5 km one way
Difficulty: Easy
2. Moraine Lake Road
Now that Moraine Lake Road is closed to vehicle traffic, getting there by bike is easier than ever! Moraine Lake Road is going to be your best bet for unmatched views of the crystal clear waters of Moraine Lake—and it's a relatively easy ride for experienced cyclists to boot. Moraine Lake itself is an excellent stopping point for a packed snack and to appreciate the stunning surroundings. You should expect to cycle about two hours up and about 45 minutes back down due to the rather steep incline at the beginning of the route. An e-bike would certainly make that stretch easier.
Distance: 12 km one way
Difficulty: Intermediate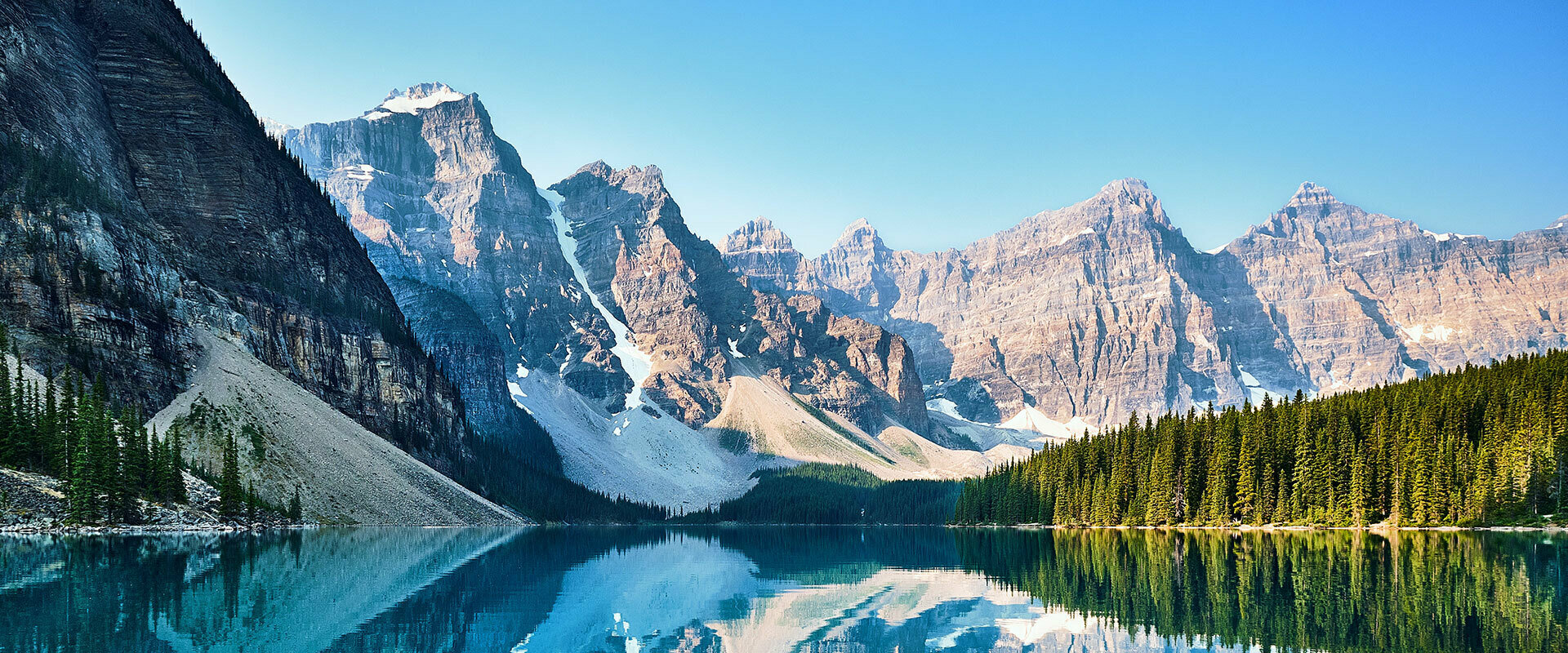 3. Ross Lake Trail
The Ross Lake Trail follows the contour of the surrounding mountain ranges as it drops down to the lake below—which means an easy ride down but a more strenuous ride back out of the lake. Although the trail is rated as medium in terms of difficulty, it still requires some skill as the paths are peppered with tree roots, rocks and a few waterway crossings.

Distance: 7.3 km one way
Difficulty: Intermediate
4. The Bow River Loop
Looking for a leisurely ride that'll suit even the most timid cyclists? Look no further than the Bow River Loop. "While the lake area doesn't boast the trails of Banff or BC it still has its share," says Ben, staff member at HI Lake Louise Alpine Centre. "The Bow River Loop is a perfect family ride with no significant elevation to worry about. It's a simple ride and a very pleasant way to get out and about."
Distance: 7.1 km roundtrip
Difficulty: Easy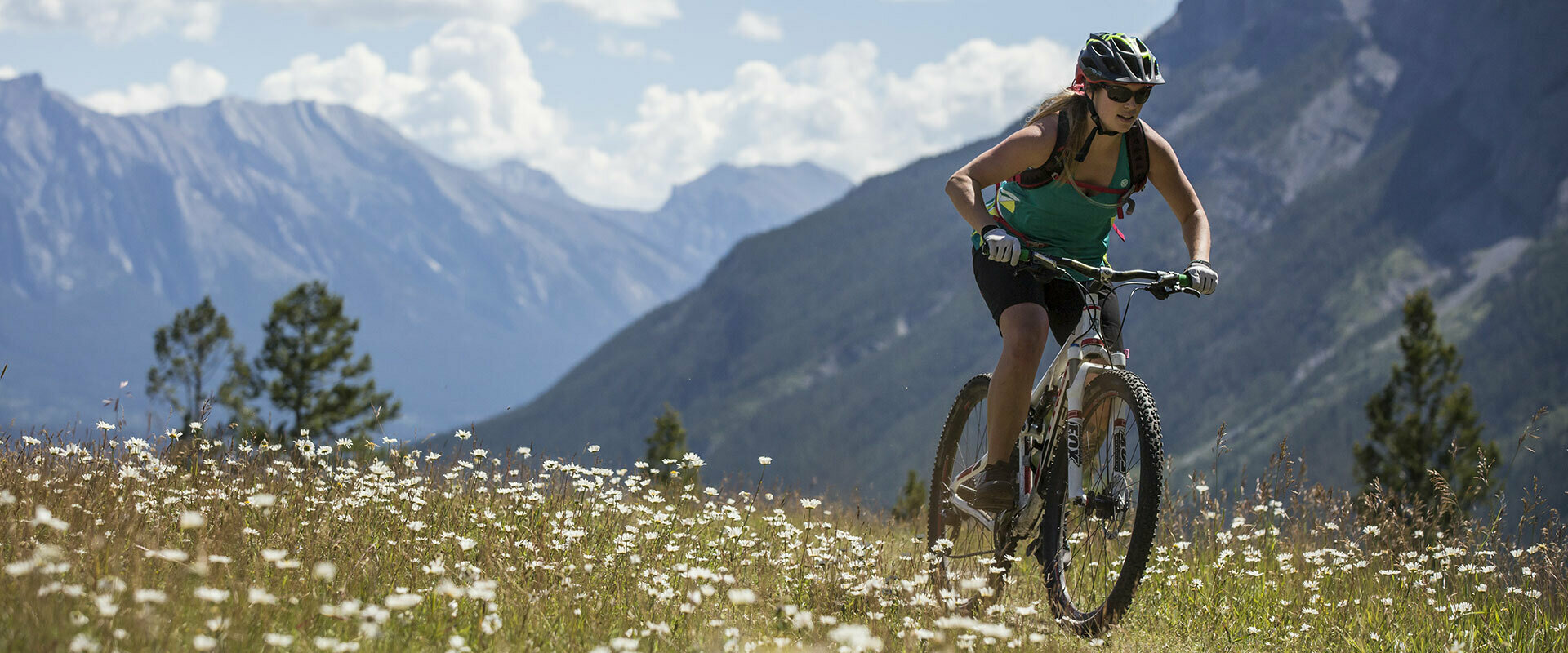 5. The Highline Trail
"The Highline Trail is my favourite in Lake Louise," says Ben. "It works its way up and over the shoulder at the end of Paradise Valley, finishing at Moraine Lake." According to Ben, The Highline is a solid uphill climb until you reach the peak of the trail, then a fun and technical ride down to the lakeshore—but it's chilling at the lake that really makes the trail so pleasant, a chance to appreciate the mountains and rest the legs before heading back up the peak and back down the other side.
Distance: 14.6 km roundtrip
Difficulty: Difficult
Save with Bed & Bike
We want to make it cheap for you to explore the Rockies by bike! HI Canada has teamed up with local bike shops to offer discounts on rentals and cycle tours. Check out our Bed & Bike project to find all our discount partners, an interactive map of bike routes, and more!
This article is part of the
Bed & Bike
Canada by Bike
You may also like to read