Our favourite bike routes in Jasper 
Some tourists bypass Jasper for sister cities Banff and Lake Louise, but the small alpine town is well worth the visit—especially if you're keen to avoid the huge hoards of tourists that bigger cities in British Columbia and Alberta often see. Jasper's natural splendour and the surrounding Canadian Rockies are just as impressive as the better-known destinations and, interestingly enough, Jasper National Park is actually significantly larger than Banff National Park. As such, Jasper is also packed with excellent mountain biking routes that allow cycling enthusiasts to forgo driving while exploring the town. Below, we've pulled together a list of some of the most beautiful (and practical) spots to bike around town.
1. Big Horn Alley
Tucked into the northeast end of Jasper Discovery Trail, Big Horn Alley is pretty quick and easy (the entire loop will take you less than two hours), but it's well worth it for the views of Lake Edith, Lake Annette and Jasper Park Lodge. Keep in mind that the trail is open to pedestrians (and even horseback riding in certain seasons) but it's wide enough for easy passing as needed.
Difficulty: Easy
Distance: 4.4 km one way
2. Lake Edith Shoreline Loop
Although the trail around Lake Edith is moderately busy around tourist season, the mountain bike trail is well worth checking out. The single-track trail can be used in both directions and takes about two hours in total to complete. Keep in mind that the trail is not paved and can sometimes see fallen trees and other foliage in the pathway.
Difficulty: Medium
Distance: 4.4 km roundtrip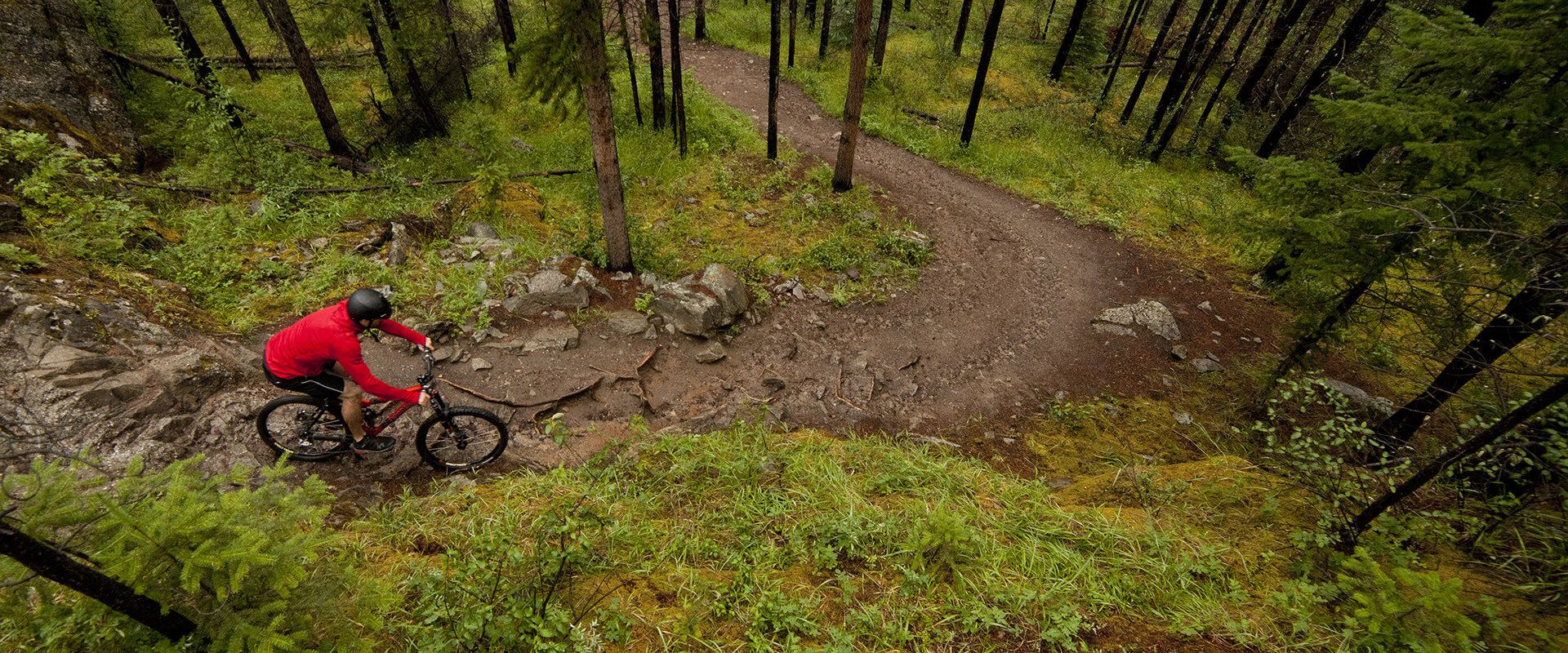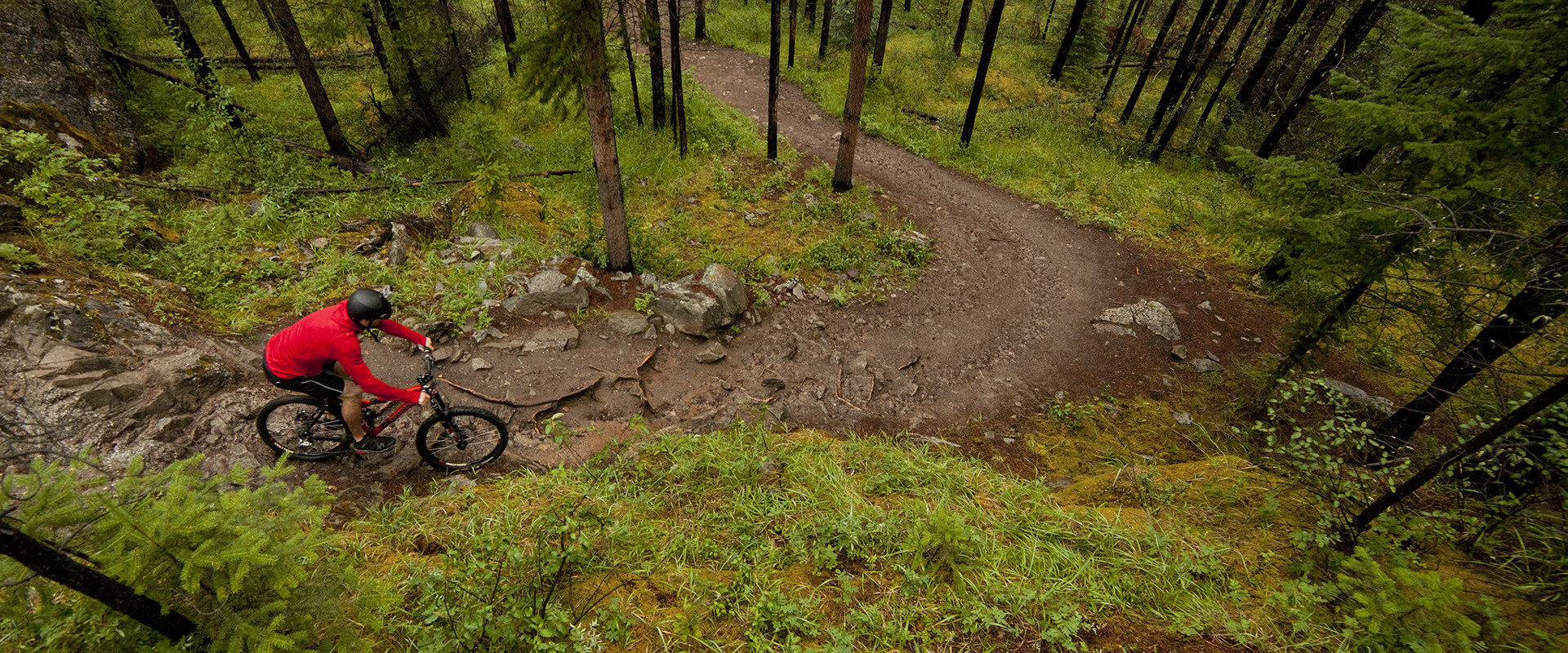 3. Lake Beauvert Loop
Mountain biking enthusiasts will particularly enjoy checking out the Lake Beauvert Loop. The scenic trail follows Lake Beauvert and Jasper Park Lodge and consists of several steep inclines, rocky portions and barely-there paths at certain points. There are also certain parts near the lake that have started to erode and will require patience and precision to cycle past.
Difficulty: Difficult
Distance: 3.5 km one way
4. The Discovery Trail
Whether you're short on time and want to see as much of Jasper as you can in a couple of hours or you're simply in search of breathtaking views (and really, who isn't?), the Discovery Trail is going to be your best bet for taking in Jasper from above. The looped trail surrounds Jasper with openings all across different parts of the town which makes it a great option for hopping on and getting around town in a hurry.
Difficulty: Easy
Distance: 8 km roundtrip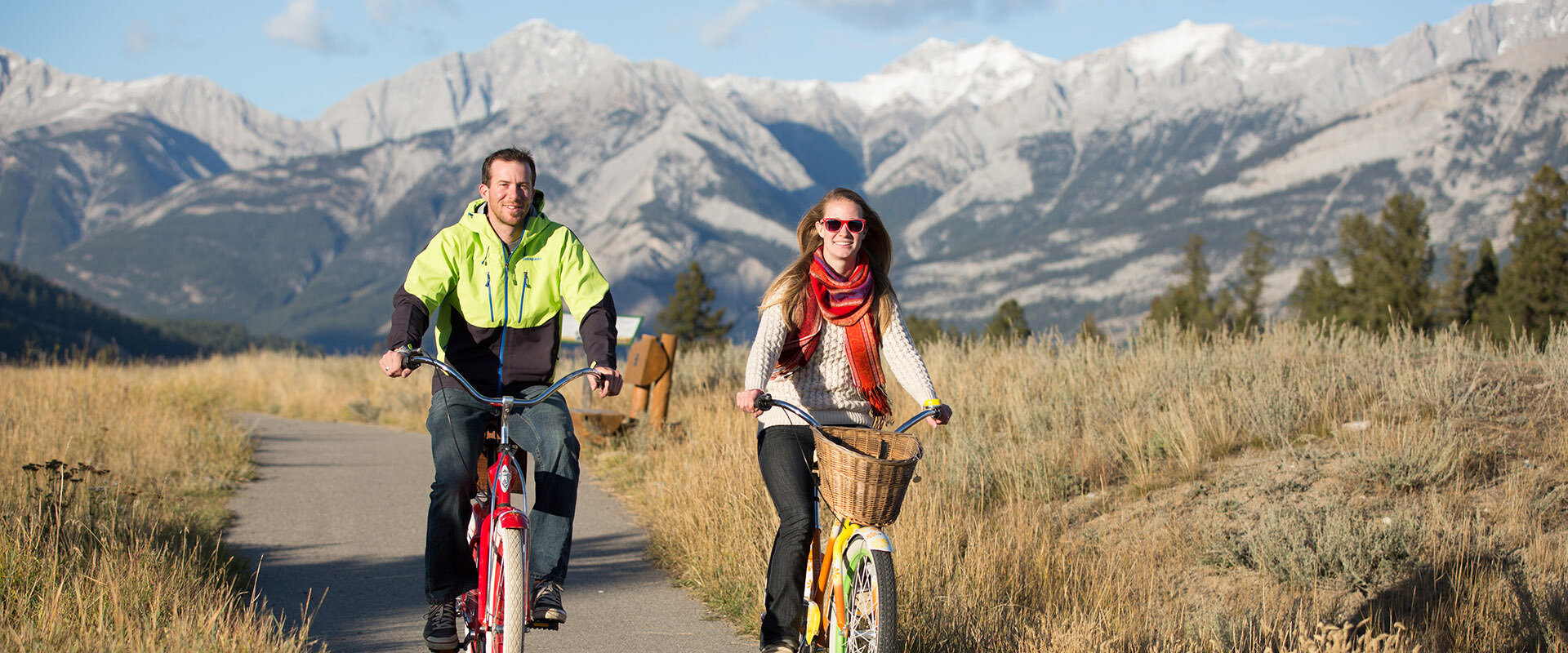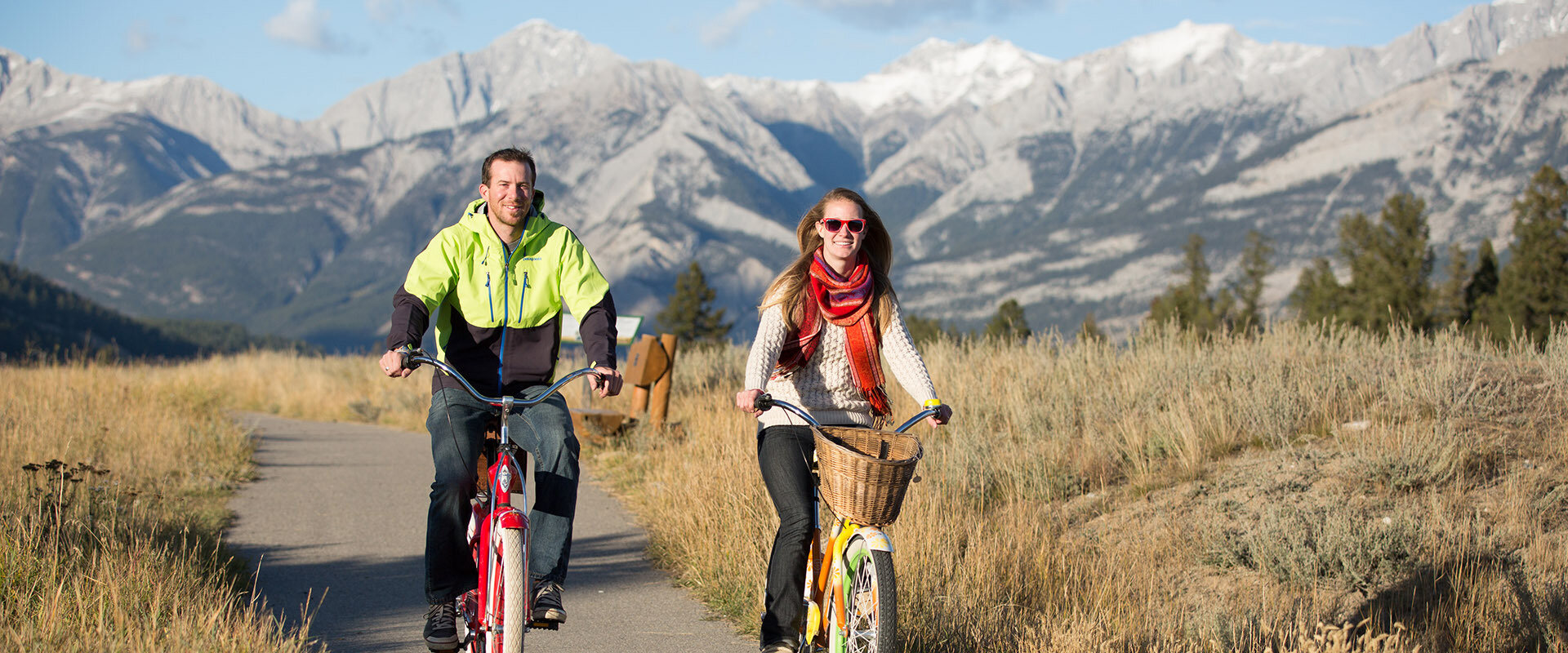 © Parks Canada - Nicole Gaboury
5. Old Fort Point Road
The Old Fort Point Road is going to be a great option for travel buddies who might be at different comfort levels on two wheels. The stunning ride can easily be completed without the need for a mountain bike (a city bike will do the trick) thanks to the extremely well-maintained trail.
Difficulty: Medium
Distance: 2.6 km one way
Save with Bed & Bike
We want to make it cheap for you to explore the Rockies by bike! HI Canada has teamed up with local bike shops to offer discounts on rentals and cycle tours. Check out our Bed & Bike project to find all our discount partners, an interactive map of bike routes, and more!
This article is part of the
Bed & Bike
Canada by Bike
You may also like to read