Our favourite bike routes in Canmore 
Just outside the southeast border of Banff National Park, Canmore has become a vibrant and striking stopping point for travellers making their way through Alberta's Rocky Mountains. The ninth-largest town in Alberta is best known for its Three Sisters and Ha Ling Peak summits as well as the Canmore Nordic Centre (originally constructed for the 1988 Winter Olympics), which makes it a logical destination for outdoor enthusiasts. Read on if you're curious to find out the best spots to explore Canmore's great outdoors on two wheels.
1. Canmore Nordic Centre
Looking for something that'll work for all the travellers in your group? The Canmore Nordic Centre offers something for every level of rider. "Follow your nose around this great area of well-marked single-track trails," suggests Ken, manager of HI Banff Alpine Centre. "You can do your more gruelling options while your lesser-driven bike partner takes the easier route and meets you at the agreed-upon signed junctions. If you ever get confused, no problem! Every trail at the Nordic Centre is mapped out on Google Maps so you can always have a quick look."
Difficulty: Easy to Difficult
Distance: Varies
2. Razor's Edge
Although this intense climb offers incredible views of Canmore and the surrounding area, the Razor's Edge trail is considered extremely difficult and certainly isn't for the faint of heart! The adrenaline-pumping mountain biking trail offers quality single-track uphill and a unique and hairy downhill. "I suggest you bring your armour and your game face!" says Ken.
Difficulty: Difficult
Distance: 6.2 km one way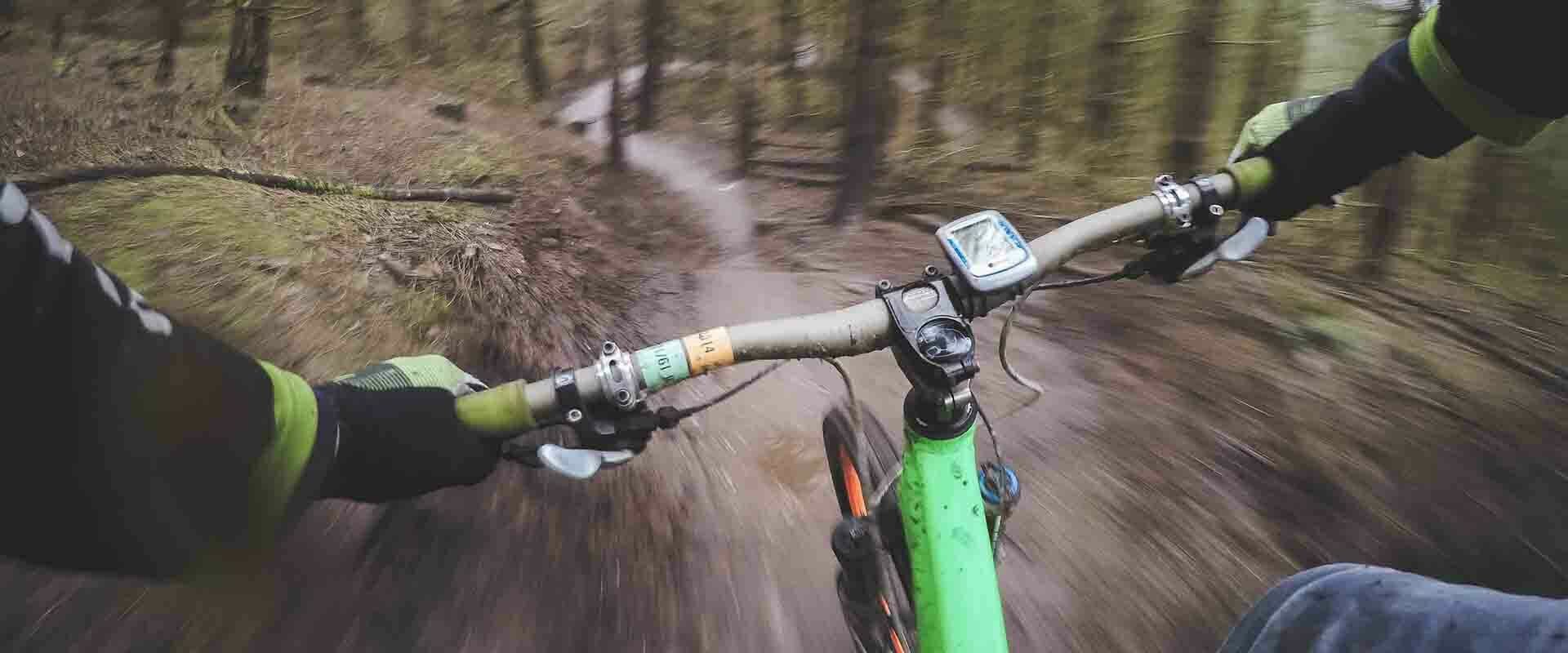 3. Riders of Rohan
According to Ken, the Riders of Rohan bike route is a boring grind uphill on a dirt road—but the killer descent makes it all worth it. Parts of the trail can be a bit slippery and rocky at certain parts but it remains clear for most of the ride. "It's not quite as hairy as Razor's Edge, but your all-mountain bike will be working hard to keep up on the way down... and so will you!"
Difficulty: Medium
Distance: 1.6 km one way
4. Banff Legacy Trail
Spanning from Canmore to Banff, the fully paved Banff Legacy Trail is an ideal option for anyone in search of a comfortable ride with plenty of rest spots for picnicking or guzzling some water alongside breathtaking views of the mountains into Banff National Park.
Difficulty: Medium
Distance: 22.3 km one way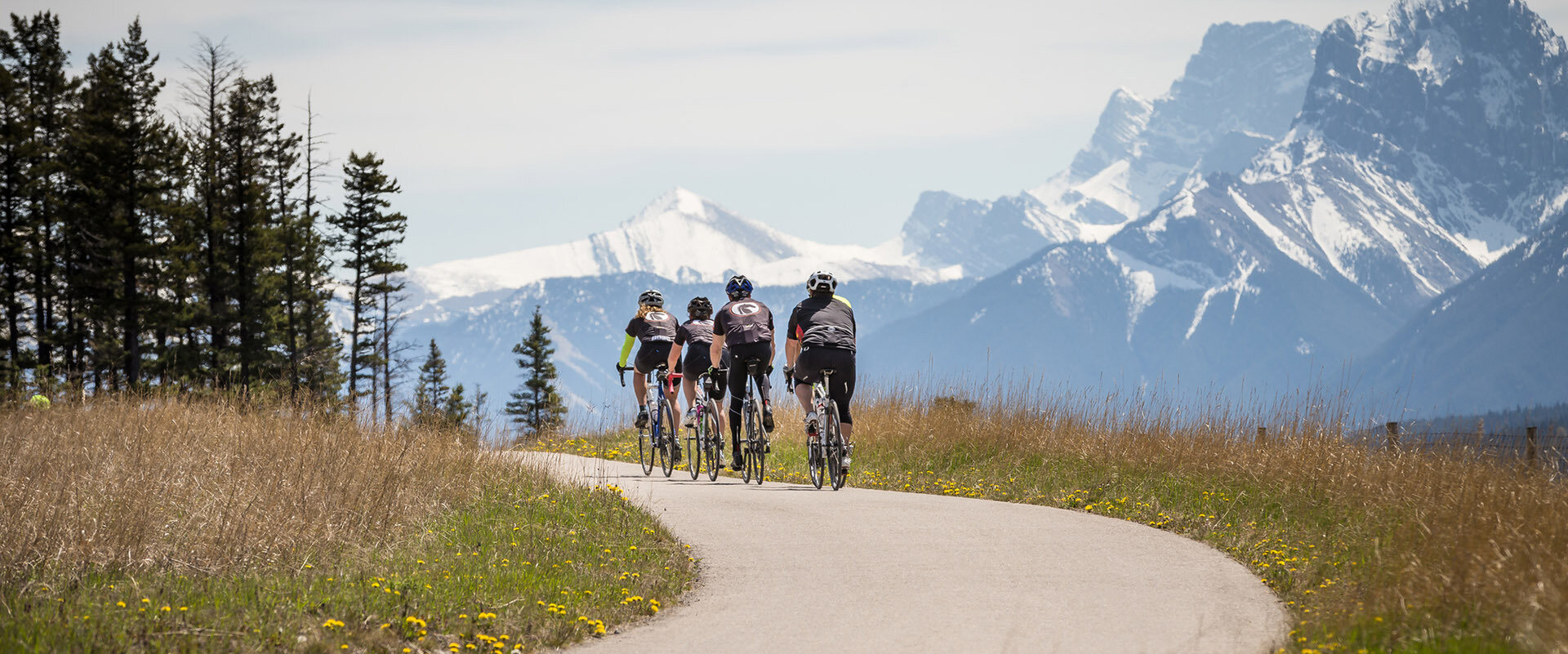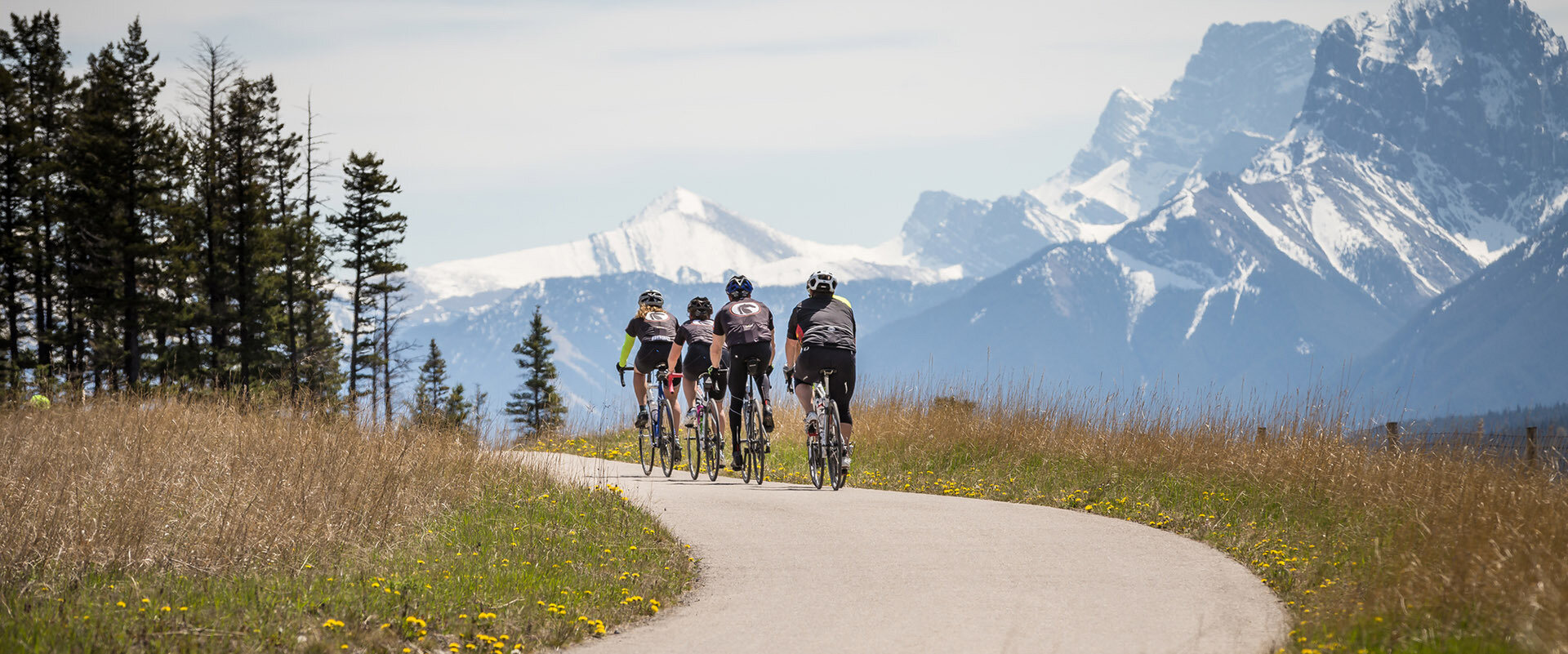 5. Highline Trail
The Highline Trail offers up a great mix of both technical uphill and flowy downhill—and also happens to be one of Canmore's best and longest descents. The centre climb up is particularly technical and challenging but Ken suggests heading left to do the East line with a great jumpy descent, then climbing it all in reverse and pass your original climb to go down the bermy West line.
Difficulty: Difficult
Distance: 6.9 km one way
Save with Bed & Bike
We want to make it cheap for you to explore the Rockies by bike! HI Canada has teamed up with local bike shops to offer discounts on rentals and cycle tours. Check out our Bed & Bike project to find all our discount partners, an interactive map of bike routes, and more!
This article is part of the
Bed & Bike
Canada by Bike
You may also like to read