Our favourite bike routes in Banff
Banff is well-known around the world for its sparkling turquoise lakes and snow-peaked mountain ranges—which makes the international destination a no-brainer for hopping on the back of a bike and exploring on two wheels. Whether you're looking for a leisurely ride or you want something a little more intense that'll get the blood pumping, we've rounded up some of the best bike routes to check out in Banff—from the Bow Valley Parkway to the Golf Course Loop.
1. Banff Legacy Trail
Spanning from the from the Banff Park East Gate all the way to the Bow Valley Parkway, the paved Banff Legacy Trail is an ideal option for anyone in search of a comfortable ride with plenty of rest spots for picnicking or guzzling some water alongside breathtaking views of the mountains and Banff National Park. The trail also links Banff and Canmore, should you be keen to explore between these two neighbouring towns.
Distance: 22.3 km one way
Difficulty: Medium
2. Lake Minnewanka Loop
The Lake Minnewanka Loop is just outside of the Banff townsite near the Trans-Canada Highway overpass. The 24-kilometre path is one of the most striking in terms of mountain and lake views—but be aware that the ride includes a pretty strenuous climb that might not be suitable for all cyclists. That said—it does come with a fun, downhill descent on the way back to town.
Distance: 24 km one way
Difficulty: Hard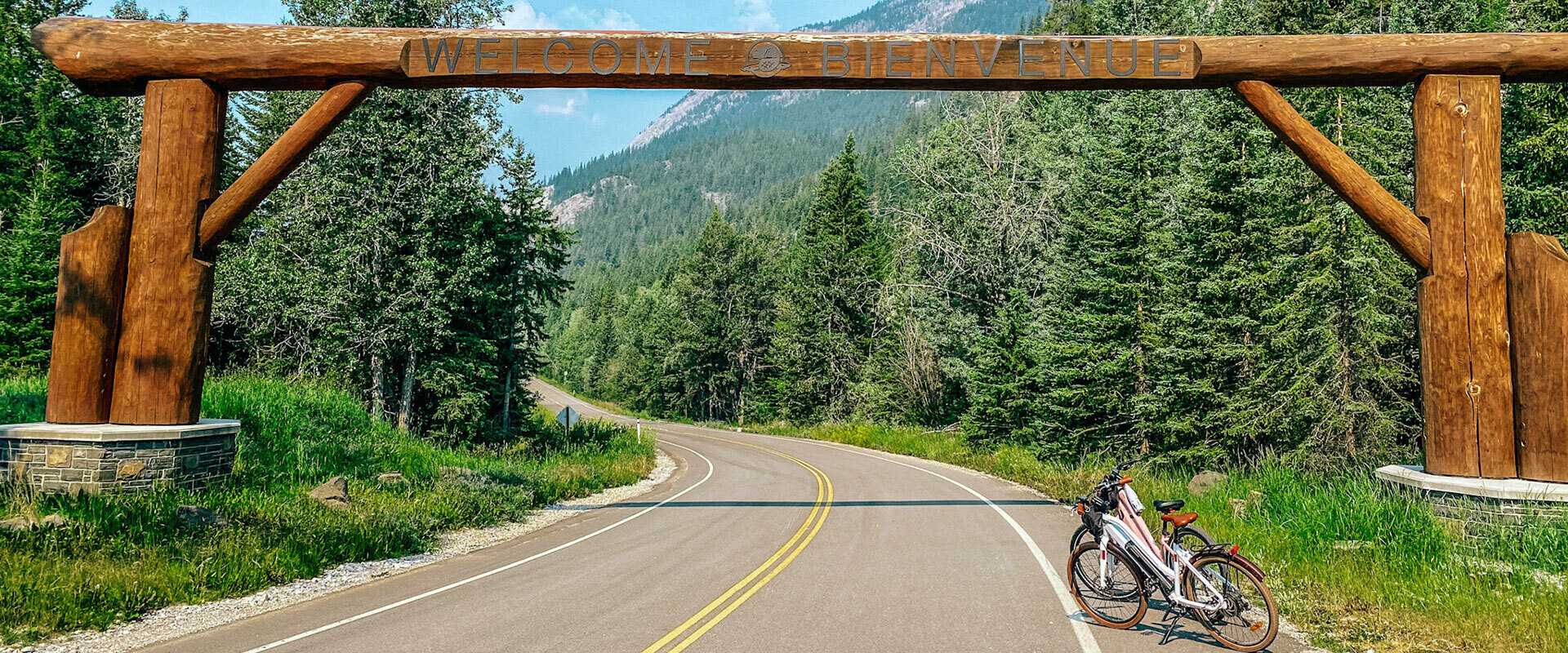 3. Bow Valley Parkway
Looking for a leisurely ride without any car traffic getting in the way? The very scenic Bow Valley Parkway is closed to all vehicle traffic from the entrance nearest Banff until Johnston Canyon every spring until late June, making it a cyclist's paradise! "With panoramic views you cannot find elsewhere, this is an experience you cannot pass up on," says Kaylee from Snowtips-Bactrax bike rental shop in Banff.
Distance: 48 km one way
Difficulty: Easy
4. Tunnel Mountain Bench Loop
Just behind HI Banff Alpine Centre, the Tunnel Mountain Bench Loop is a great introduction to single-track mountain biking. "With views you literally cannot find anywhere else in Banff, you get to experience the cruisey Coastline that hugs the Hoodoos," shares Kaylee. "It offers something for everyone with an option to dabble in downhill biking if you're seeking a challenge!"
Distance: 9.7 km one way
Difficulty: Medium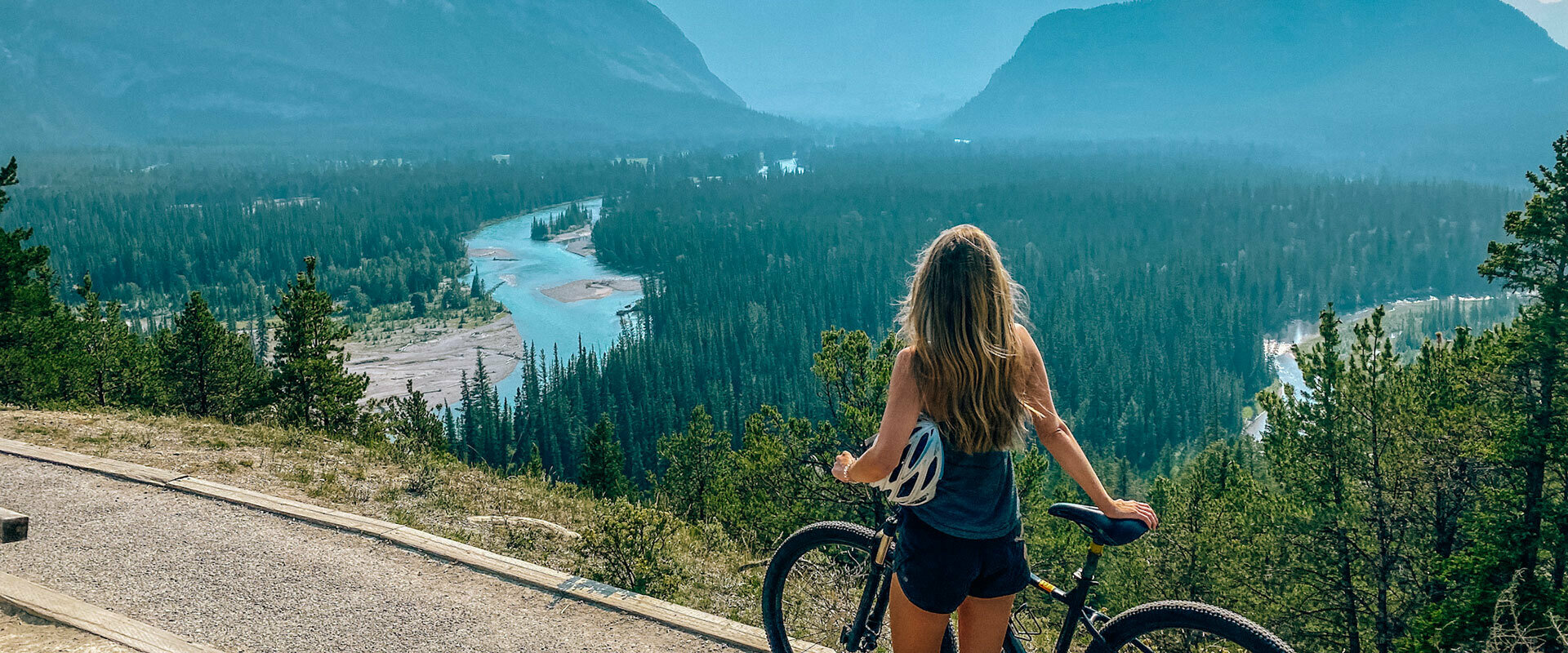 5. Golf Course Loop
"A local favourite that is extremely underestimated is the Golf Course Loop," explains Kaylee. "A quiet road that borders the Fairmont Banff Springs Golf Course, is the best bang for your buck and with limited cars driving down the road, it's great for all ages and skill levels." According to Kaylee, the Golf Course Loop also gives way to the opportunity to stop at the Bow River, a great spot to eat a packed lunch and admire Mount Rundle from its base as it towers over you.
Distance: 5 km one way
Difficulty: Easy
Save with Bed & Bike
We want to make it cheap for you to explore the Rockies by bike! HI Canada has teamed up with local bike shops to offer discounts on rentals and cycle tours. Check out our Bed & Bike project to find all our discount partners, an interactive map of bike routes, and more!
This article is part of the
Bed & Bike
Canada by Bike
You may also like to read