How to master the art of the picnic this summer 
There's something about eating outside that just feels really liberating. Whether you're getting to know a place, getting together with pals or just enjoying that perfect combo of yummy eats and a warm breeze, picnicking is a universal pastime. On top of that, you get to try fun foods, eat out on a budget and hang with your bffs. What's not to love! Wondering how to nail your picnic game this summer? Wherever you find yourself, there are a couple of key ingredients.
Know how to pick a spot
The key to a great picnic is location, location, location. You have to want to spend a couple of hours in this place eating, hanging out and enjoying the outdoors. That's why the best picnic spots always have three things in common—a mix of sun and shade so you're never too hot or too cold, a soft grassy area for ultimate comfort and wide open spaces for any extra activities. Bonus if there's a view. Even better if there's swimming!
Menu plan like a pro
Don't settle for cheese and crackers; channel your inner Parisian. Pick a cheese you can't pronounce. Pair it with some international deli meats. Choose a variety of dips and spreads—a classic hummus, a tangy tzatziki, maybe some savoury babaganoush? The world is your picnic basket. Literally. Visit a local market and throw a couple of different cuisines in there. You can even level-up with a stop at your favourite food truck or sandwich shop. It's all about being creative but portable.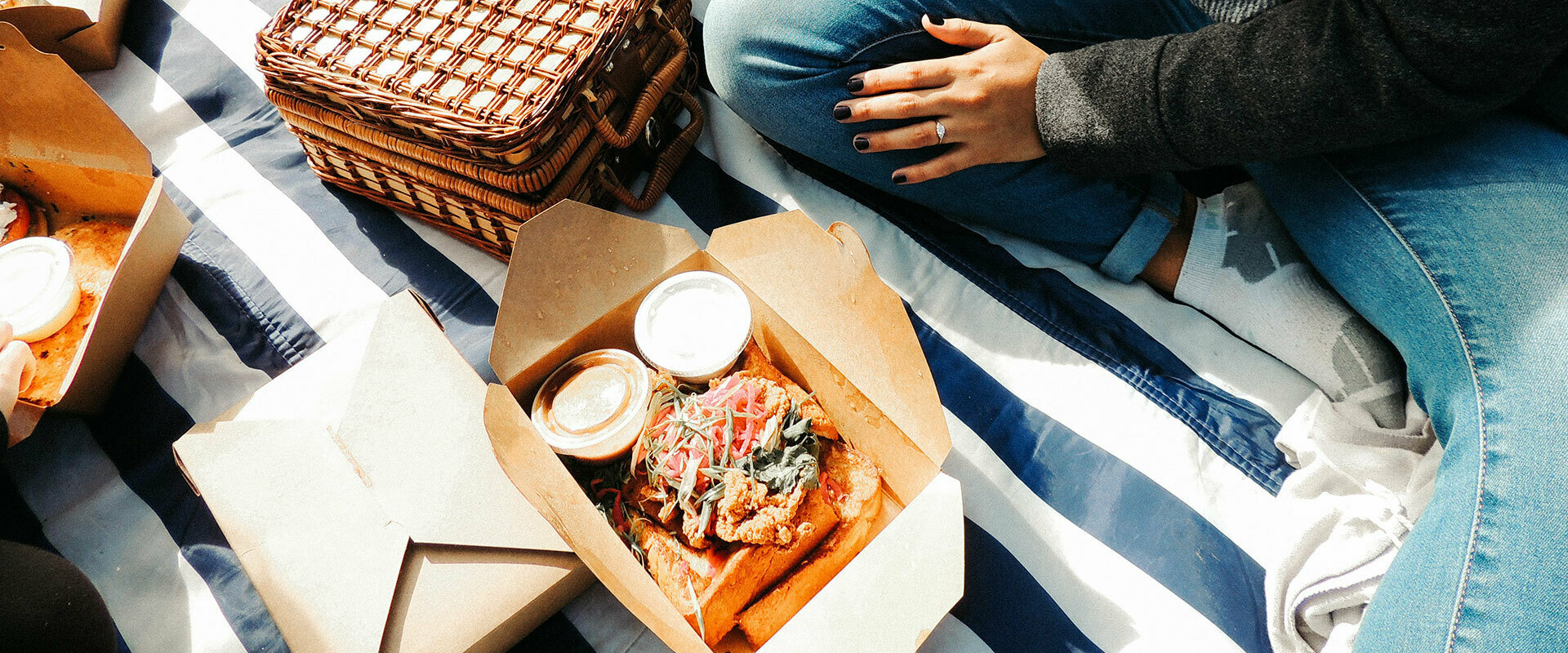 Insulate
Nothing tastes its best when it's lukewarm. Keep your cold stuff cold and your hot stuff hot by insulating everything to enjoy that food to the fullest. Want to bring cheese and cold bevvies? Stash them in a cooler with some ice packs. Craving a side of hot pulled pork? Do it, but put that goodness in a thermos. Better yet, wrap the thermos in your picnic blanket to really keep the heat in. Put your years of packing skills to use. The extra effort will be more than worth it when you get to your sought-after spot.
Outfit yourself with everything
Yeah, you heard that right: picnic blanket. It's a necessity. The best picnics never sacrifice on dining comfort so pack everything you need. Heck, bring chairs and picnic like real kings and queens. That means dishes, cutlery and napkins, of course but don't underestimate the importance of condiments. Salt and pepper, a good hot sauce or ketchup can make or break your menu. Depending who and where you are, you might also want lawn chairs, a sun shelter and a bluetooth speaker.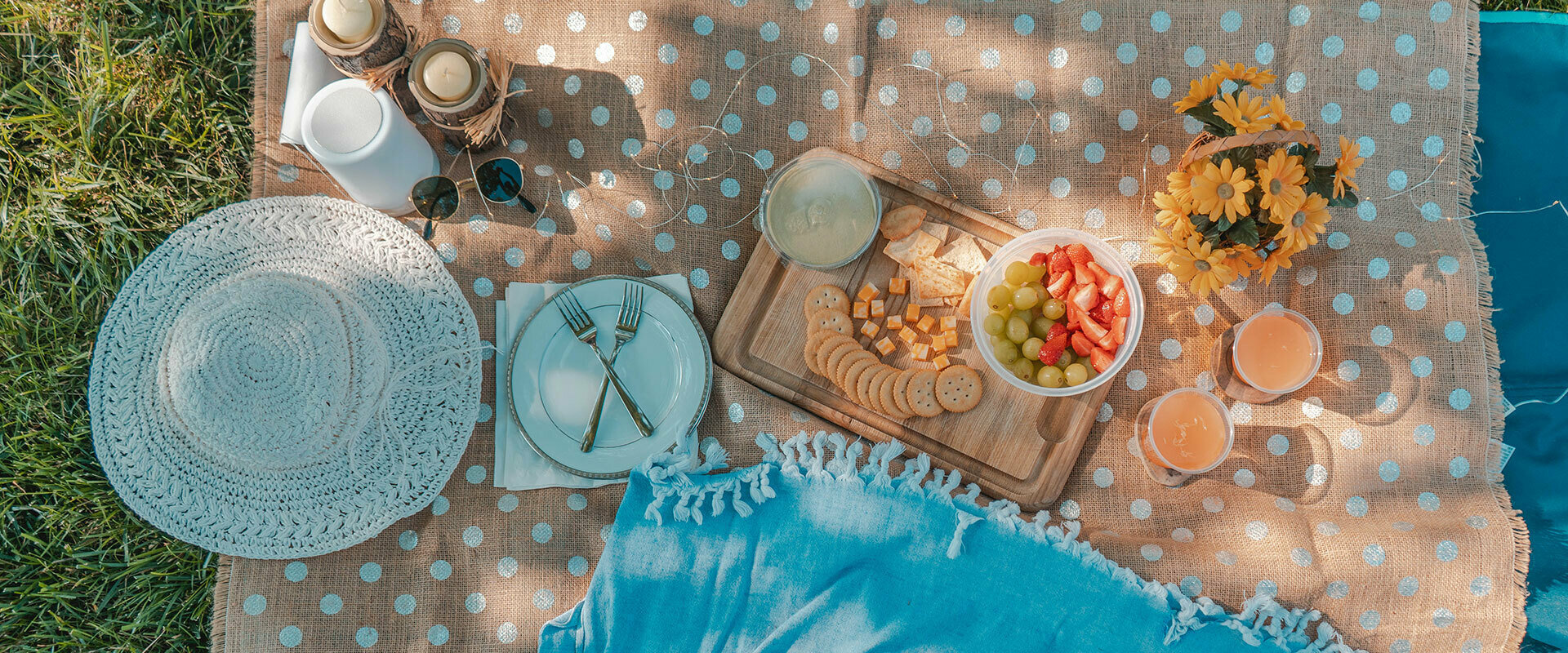 Include activities
Make it a whole afternoon affair by bringing along some crowd-pleasing activities. It could be as simple as a frisbee or a soccer ball, especially for the more active types. If you're into something lower-impact, cornhole is a classic. You might even want to fly a kite which can be surprisingly fun as an adult. Yeah, I said it. Short on wide open spaces? Don't underestimate the joy of an old-school board game like Connect 4 or some DIY charades.
Pack it out
With great picnicking comes great responsibility. Remember to pack out everything you've brought with you so that we can all keep enjoying the outdoors. Reuse your containers, put any garbage, recycling, or compost in the bins or take it all the way back home if you have to. Brought your pet? You know what to do! The goal for any outdoor endeavour is to always leave the space better than you found it.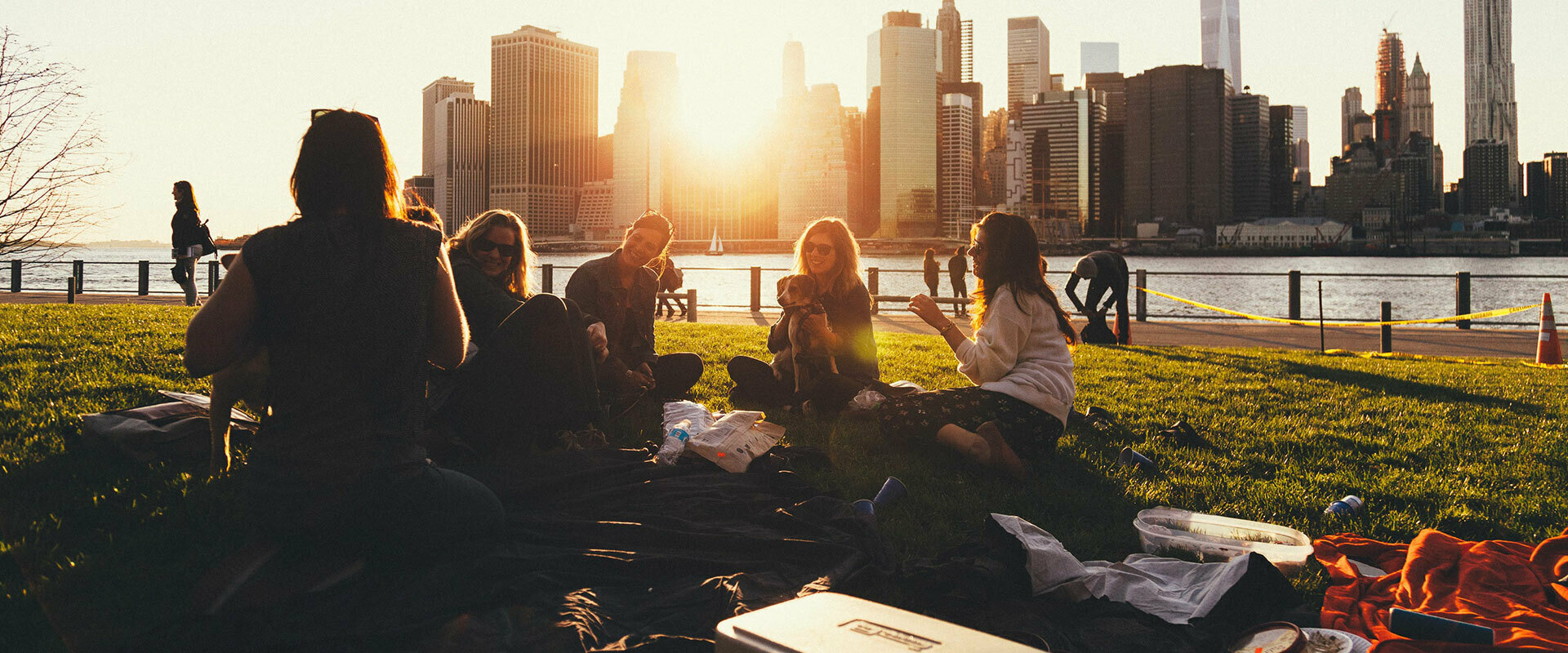 Always include dessert
It's a fact that food tastes better when you finish with something sweet. It's the whole culinary experience, you know? Don't let your picnic fall short of its gourmet potential—bring dessert! Choose something easy and abundant, it could be grapes, dates or dark chocolate. Nothing beats sliced watermelon on a hot day. Or if you're willing to make ahead, cookies or Rice Krispie squares are a perfect, shareable treat. Just remember: snackable is packable.
You may also like to read