How to keep your travel friendships alive from afar
"I've met hundreds of people out there and we don't ever say a final goodbye," legendary YouTubing vandweller Bob Wells tells Frances McDormand's character in the acclaimed 2020 film Nomadland. "We just say, 'I'll see you down the road'. And I do. Whether it's a month or a year or sometimes years, I see them again."
Well, Bob, you've articulated the nature of fleeting travel friendships way better than I ever could. When you're living out of a backpack, you make friends out of your fellow pub crawlers, tour takers and hostel dorm mates as easily as you accumulate stamps in your passport. But how do you keep the fire burning when you're back home and you don't have that bar, bus or bunk in common? Here's how to say "I'll see you down the road" and actually mean it.
Figure out what works (and what doesn't) 
Some connections can be kept alive with as little as the occasional meme via Messenger. Others only need a WhatsApp voice memo every so often, or the odd FaceTime call. Sticklers might lock in a fixed time for a weekly chat, while many travel chums see their catch-up as just a once-a-year thing, like dusting off your Christmas decorations or abandoning a New Year's resolution by the second week of January. What works for one buddy might not for another. And understand that sustaining a friendship you made on the road isn't the same as keeping up with pals at home. If you get left on read for days or weeks, don't take it personally—they're not ghosting you like your Bumble match is. It's only natural that contact isn't going to be as constant as it was when you were sharing a dorm room.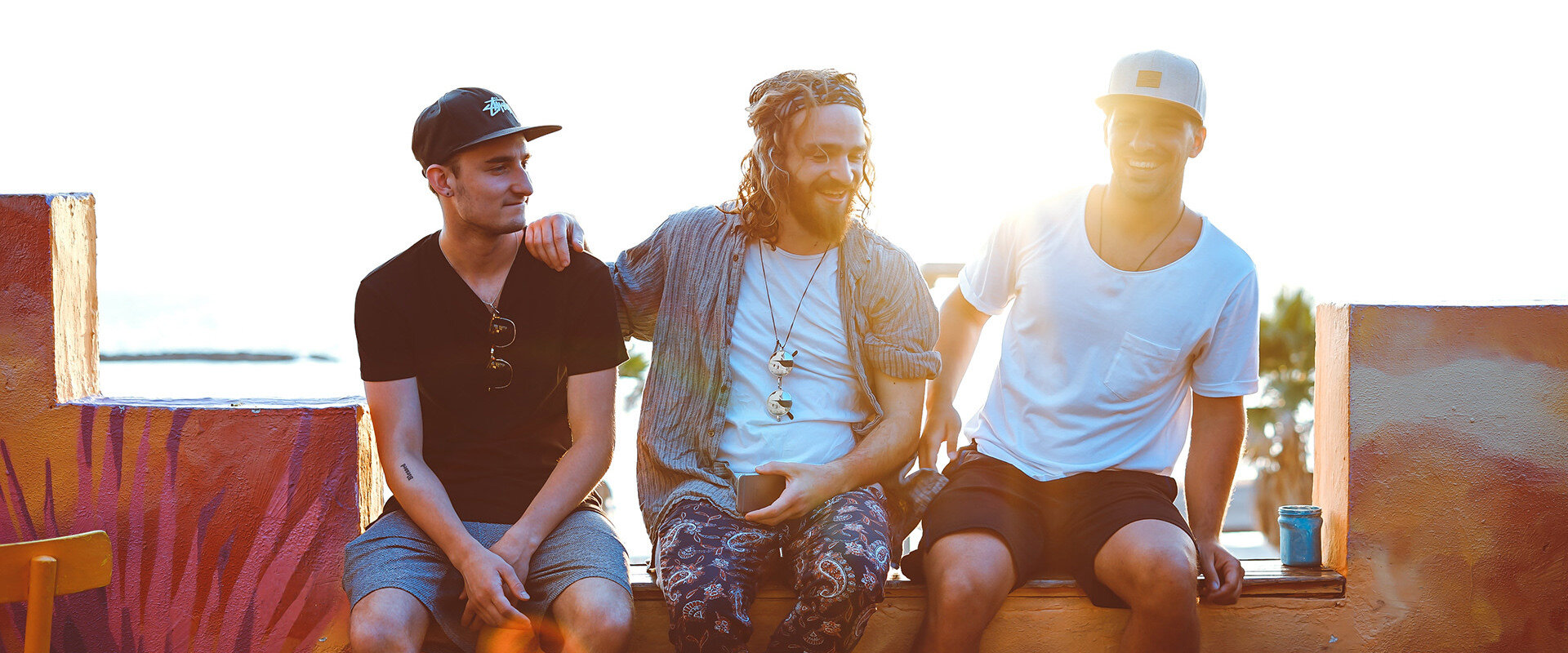 Print out old travel photos
Friends feel further away when the only time you see their face is as their profile picture slides further down your Messenger inbox with every passing day. Printing off a few photos—old school, right?—helps them feel a little more familiar, even if you're now separated by thousands of kilometres.
Go analog
Your online catch-ups might begin with gusto, but enthusiasm can evaporate faster than a globetrotter's bank of vacation days. So, when the digital communication dries up, take the analog route. The good thing about postcards? a) Every traveller loves 'em. b) There's no need to navigate the NASA-grade math it takes to arrange a Skype session that suits people in four different time zones. c) They're low effort but high impact—two lines on an unexpected postcard can leave a sweeter taste in your mouth than two hours of stilted Skype conversation punctuated by your dodgy internet dropping out. 
Or really take it up a notch—the humble handwritten letter still exists in the year 2021. For those too young to remember, a letter is like an email minus the 'e'—brick-and-mortar correspondence that's the perfect digital detox for anyone Zoomed out from the past 12 months. Again, let's be realistic about how often you'll contact your travel pals—if you're only going to get in touch every once in a while, a hand-penned note carries a lot more weight than an inbox full of messages that feel like a chore to churn through.
And the analog catch-up can stretch beyond letters and postcards. Send them a gift card to their favourite store or a voucher for a local experience (pandemic pending, of course). Order them a bunch of flowers (or a bunch of pizza). Best of all, bundle up a care package of goodies from home and send them on the international trip you wish you were taking. Pop up and say hello in the form of a bag of all-dressed chips on their doorstep.
Burrow through your Facebook friends
Believe it or not, there's more to Facebook than jealously stalking high-school acquaintances and politely ignoring older relatives' objectionable political commentary. The social network can be a great way to actually catch up with your gaggle of globetrotters. Tag an old travel snap. Share an inside joke in a group chat. Comment on a six-year-old status ("Joe Bloggs is heading to AMSTERDAM, Y'ALL!!!!!") to make the status-poster cringe with embarrassment and beam with nostalgia.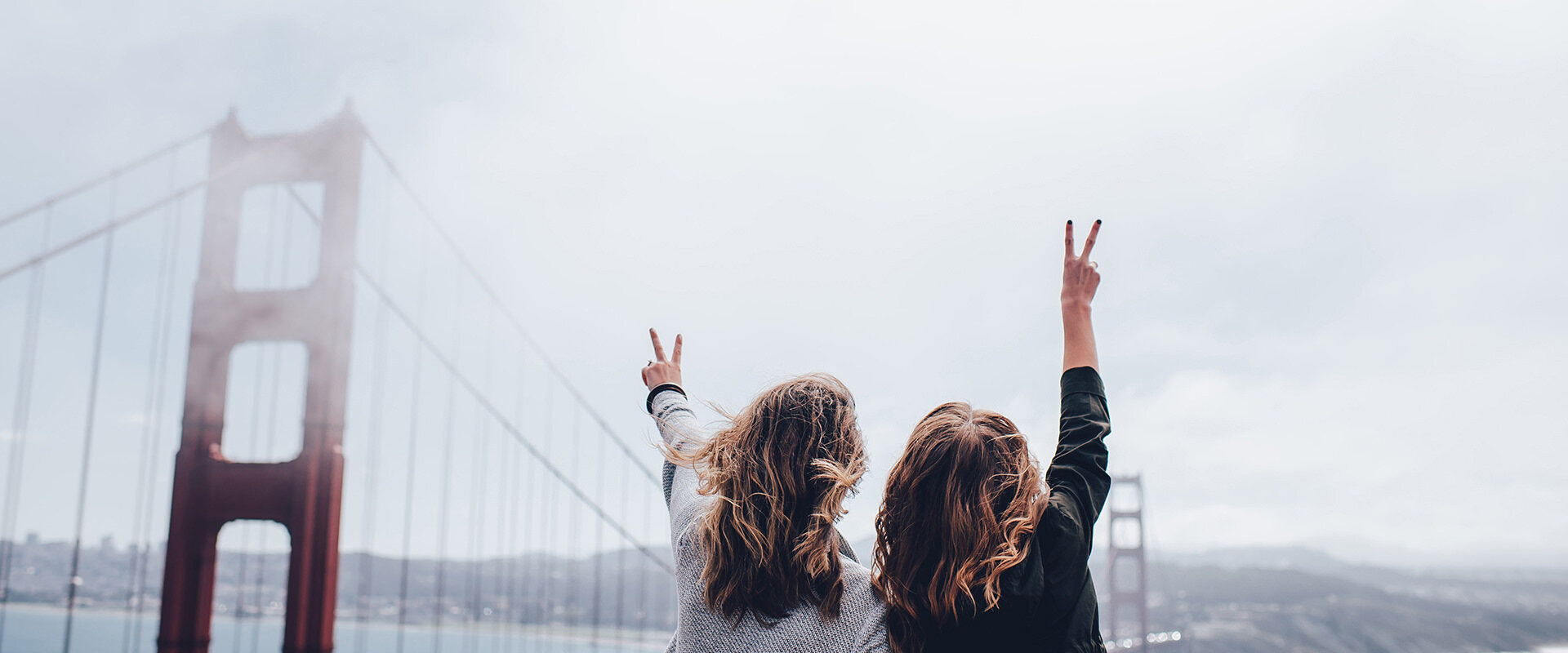 Care about their current life
There's only so many times you can reminisce about that magical week sailing the Greek Islands or hiking through the Rockies or feasting on the boulangeries of Paris before the well of nostalgia runs dry. To sustain a friendship with your old travel buddies, you need to transform into a new long-distance friend. And that means taking a genuine interest in their life, their hometown, the news in their part of the world, their family, their pets, their terrible new job, their relationship dramas, all of it. The relationship can't survive when it's confined to a travel-based time capsule.
Do something "together"
A shared activity is another great way to find some common ground even when you're on opposite sides of the world—and a better way of avoiding those awkward "sorry it's been so long!" formalities at the start of every sporadic catch-up. Start a hobby together, then compare notes on your atrociously bad baking or your atrociously bad watercolour painting or your atrociously bad guitar playing. Learn Italian or Hindi or Swahili for your next trip. Even just binge-watching a series together—and we've got some Netflix recommendations for travel fanatics right here, FYI—can give you a little something in common.
Be okay with a fadeout
Not every fleeting meeting on a hostel couch will develop into a lifelong exchange of Skype sessions, random acts of pizza and annual reunions in far-flung places. Many will fizzle out into a lifetime of purgatory in the depths of your forgotten Facebook friends list, and others won't even maintain that degree of commitment. And that's totally fine. Some of your on-the-road friends are simply that: friends for when you're on the road. Those little connections that flame out as quickly as they spark up are all part of the fabric of hostelling, where a new friend is only ever on the other level of the bunk bed.
Plan a reunion
Daydreaming about your next trip is half the fun of travel… or at least that's what I've convinced myself since we've all been grounded this past year. So tap into the thing that brought you together in the first place: a shared passion for adventure. Hatch a plan to welcome them into your home or visit them at theirs. Split the difference and meet halfway. Tick off a bucket list destination together. Throw a dart at a world map and go where it lands. Then after you reunite, you can say 'I'll see you down the road' again, and you'll know you really mean it.
You may also like to read