10 movies and shows that'll make you want to go explore Canada
While travel takes its first baby steps back to normality, plenty of us are craving a domestic escape to make up for a few months of being stuck at home. If you need a little inspiration, there's a long list of movies and TV shows that are certain to inspire a serious case of wanderlust, whether you're ready for a road trip or dreaming of exploring the Great White North from overseas. From Toronto teen dramas and Maritime mockumentaries to Vancouver adventures and coast-to-coast chronicles, these 10 shows deliver your Canada fix to the couch.
One Week
No film is quite as quintessentially Canadian as Michael McGowan's 2008 comedy-drama, which covers everything from Toronto to Tofino on the back of a motorbike. One Week follows Ben Tyler (Joshua Jackson) on his cross-country odyssey, inspired by a cancer diagnosis, an all-Canadian soundtrack, and of course, a Tim Horton's roll-up-the-rim cup instructing him to "go west, young man." Our protagonist visits a string of Canadian landmarks on the back of his vintage Norton Commando en route to Vancouver Island—each one a pitstop on the ultimate Canadian road trip.
Anne of Green Gables
Avonlea might be a fictional town, but that hasn't stopped a steady stream of visitors from flocking to Prince Edward Island ever since Anne Shirley first reared her freckly head on the big screen in the 1950s. Based on LM Montgomery's turn-of-the-century novel, Anne of Green Gables introduces us to Anne, an 11-year-old orphan sent to live with the middle-aged Cuthbert siblings who were instead expecting a boy to help them on their family farm. A bottomless list of film and TV spinoffs have shone the spotlight on PEI, including CBC's modern Anne with an E, now on Netflix.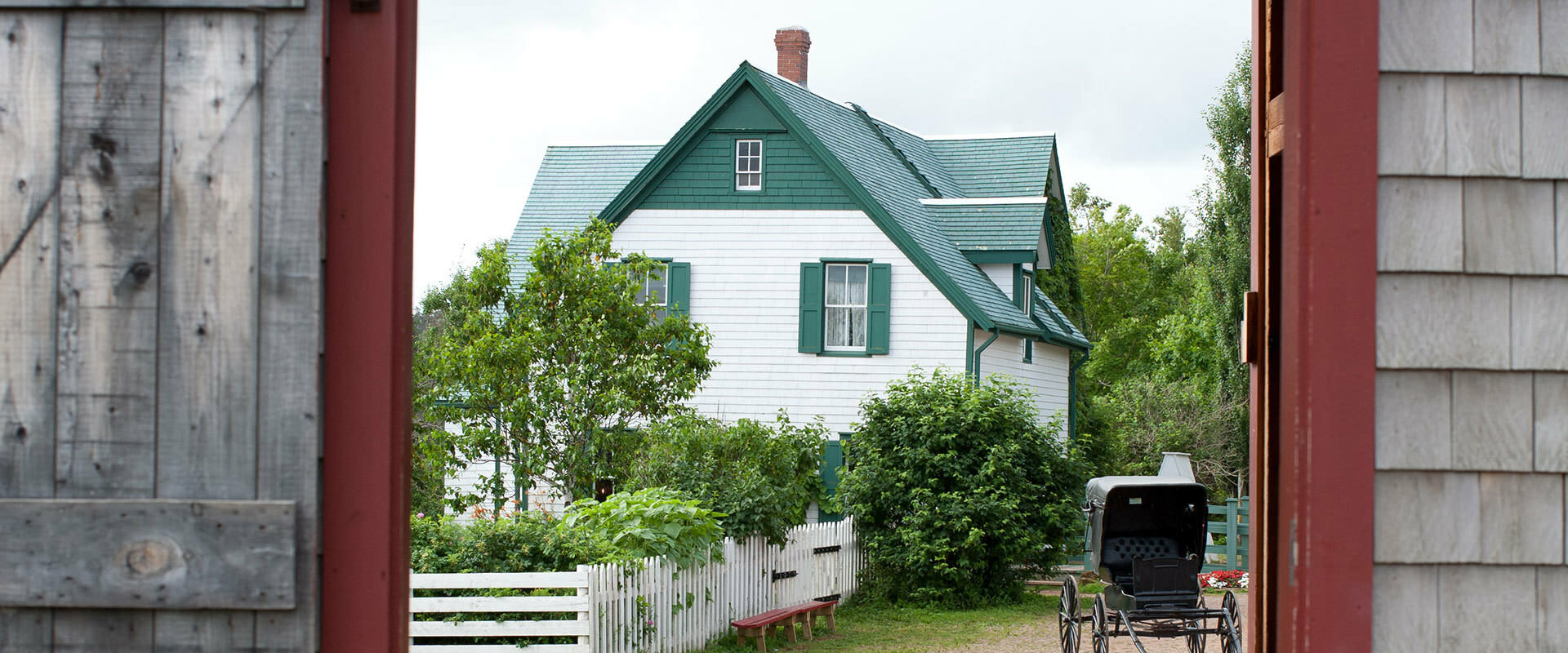 Brokeback Mountain
Ennis Del Mar (Heath Ledger) and Jack Twist (Jake Gyllenhaal) might have fallen in love in the American West, but they filmed the whole thing in the Canadian Rockies. Ang Lee's trailblazing 2005 romance—adapted from the 1997 story by legendary author Annie Proulx, who has French-Canadian roots—was set in Wyoming but shot entirely in southern Alberta, specifically the Kananaskis Range, not too far from HI Kananaskis. Brokeback Mountain itself was a mixture of Mount Lougheed south of Canmore and Fortress and Moose Mountains in Kananaskis Country.
The Revenant
This 2015 flick finally delivered Leonardo DiCaprio his elusive Oscar, and all he had to do was get mauled by a bear for the honour. Like Brokeback Mountain, The Revenant was set south of the border but filmed largely in Canada—Leo's character, 1820s frontiersman Hugh Glass, roamed the Dakotas, which were played on screen by Kananaskis Country in Alberta plus the forest around Squamish, BC. The movie is available to rent on a stack of on-demand services like Apple TV and YouTube.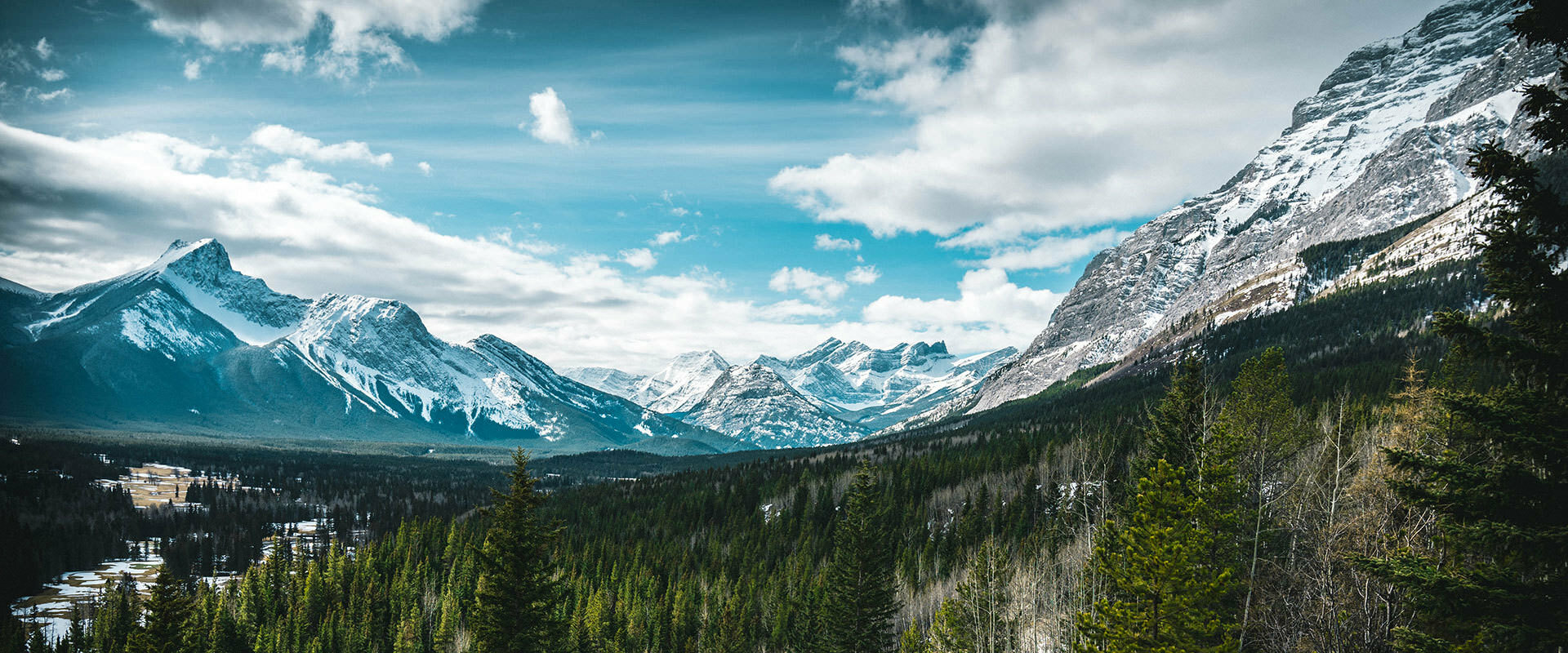 The Shipping News
When Kevin Spacey wasn't busy being Frank Underwood, Lester Burnham or *spoiler alert* Keyser Soze, he was a tragedy-beset newspaperman who moved from Poughkeepsie, New York to Newfoundland with his six-year-old daughter. Lasse Hallström's 2001 film adaptation of Annie Proulx's Pulitzer Prize-winning novel brought an all-star cast including Judi Dench, Julianne Moore and Cate Blanchett to the fictional fishing village of Kil-Claw, filmed in real-life New Bonaventure, a village in Trinity Bay on the Rock's east coast. The Shipping News shows Spacey's character Quoyle return to his long-abandoned family home, where the depiction of the cliffs, coves and unmistakable Newfoundland accent weave a love letter to Canada's easternmost province.
Bon Cop, Bad Cop
This 2006 buddy cop comedy straddles the Ontario-Quebec border, when a straight-laced Toronto cop joins forces with a fast-and-loose Montreal detective… and bilingual hockey-themed hijinks ensue. Those two cities co-star alongside Torontonian Colm Feore and Montrealer Patrick Huard in Bon Cop, Bad Cop, as the odd couple officers chase the so-called Tattoo Killer on his demented mission to preserve Canada's favourite pastime. Subtitles recommended. 
Scott Pilgrim vs. the World
As Michael Cera defeats a checklist of his dream girl's evil exes, this cult classic also ticks off a checklist of Toronto's most iconic attractions: the CN Tower, the Distillery District, Casa Loma, Baldwin Steps, Pizza Pizza, Honest Ed's (RIP), Lee's Palace, Artscape Wychwood Barns, a Second Cup coffee shop, the list goes on. A 2010 cult classic based on the graphic novels by Bryan Lee O'Malley, Scott Pilgrim vs. the World pitted a goofy musician against a series of comical combatants to win over the woman of his dreams—part Street Fighter, part Battle of the Bands, part postcard from summertime in Canada's biggest city.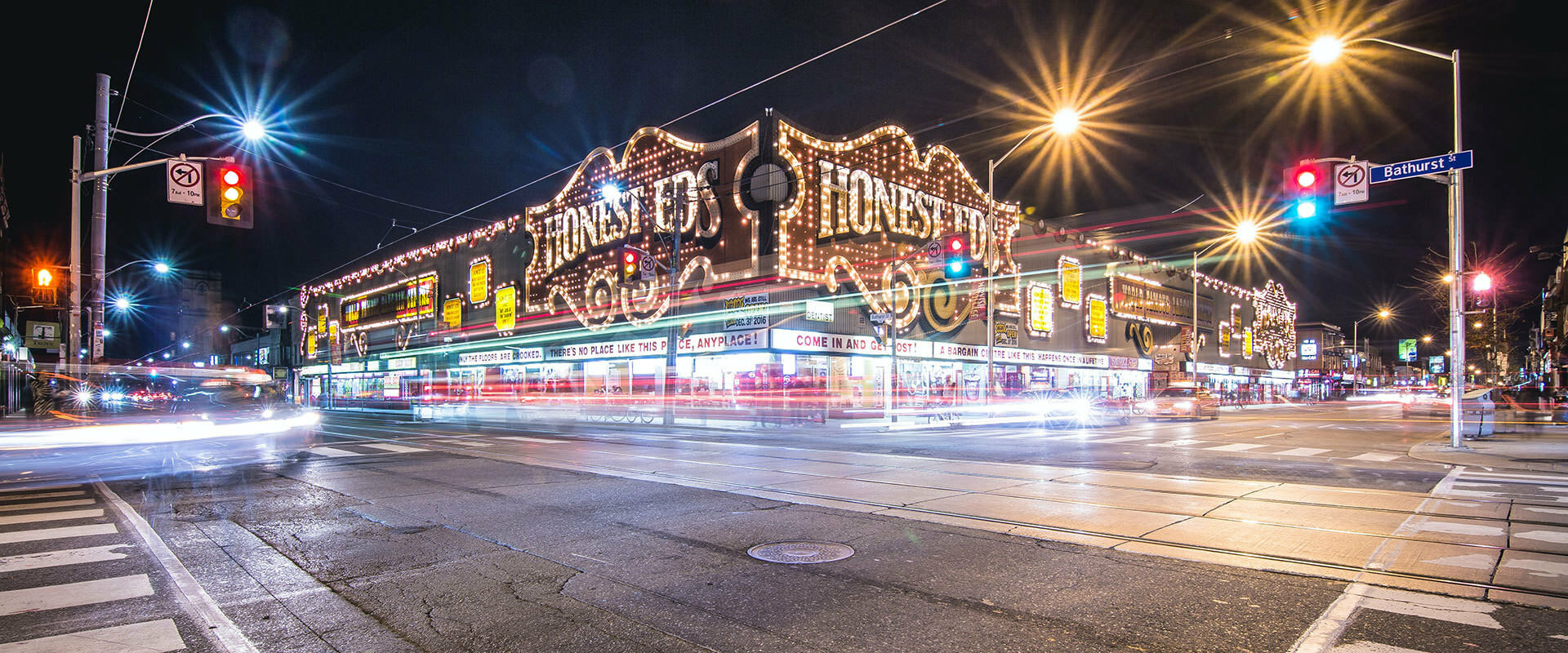 Trailer Park Boys
If you've never seen the Trailer Park Boys, it's kind of like 'The Office', if Michael Scott was a massive stoner who lived in a trailer park in the Maritimes. Set in the Sunnyvale Trailer Park located in Dartmouth, Nova Scotia, this mockumentary tracks a loveable group of petty crooks and their ill-fated get-rich-quick schemes that invariably end in a haze of rum and pot. This Canadian favourite came to life on Showcase (2001-08) before Netflix rebooted it in 2014.
Degrassi Junior High
The Degrassi universe has been rumbling along since 1979—all filmed at schools around De Grassi Street on the east side of Toronto. Degrassi: The Next Generation—the one that introduced Drake to the world—is probably the most famous (well, depending on when you were born), but its predecessor Degrassi Junior High tackled all the same gritty teen topics with a wonderfully pastel-hued late '80s Toronto as its backdrop. Plus, Encore+ streams all the eps for free on YouTube for a steaming hot bowl of nostalgia and teen angst.
21 Jump Street
Another high school in the 1980s kick-started Vancouver's reputation as Hollywood North, eventually home to The X Files, 50 Shades of Grey, Juno, Twilight, 'X-Men, Deadpool and an endless number of other big-budget projects. It all began at a now-famous high school near Vancouver—New Westminster Secondary School—with a young Johnny Depp on the original 21 Jump Street in 1987, leading a unit of baby-faced police infiltrating an apparent hot bed of high school crime.
You may also like to read