How to explore your own town like a traveller
Imagine all the joys of travelling without having to pack and unpack, deal with airport security or sit next to a snorer, not to mention the hassle of delayed flights and missed connections. An intrepid bunch though we backpackers are, sometimes it can be a logistical pain in the butt trying to plan a far-away adventure.

Of course, at some point we've all thought about staycations and exploring locally, but how many of us have actually acted like a traveller in our own towns? There's never been a better time than right now. Here are a couple of tricks to get excited (and motivated!) to travel in our most familiar places. You might think you have a pretty good handle on your hometown's major tourist attractions, but do you know how to experience it like a real traveller?
Get Inspired
What kind of research do you normally do before you go someplace new? Start there. Dig through guidebooks if you're feeling nostalgic, local libraries and thrift stores usually have more than a few. Hit up the usual spots online for top ten lists, reviews and tips from travel bloggers. Don't forget to peruse hashtags on Instagram for all that visual inspo. Does your town have a tourism board? Check out their website and social channels for tons of great suggestions. Find the things you've always known about but never done and find new things, too! Turn them into a list, a folder or a pin board to keep track.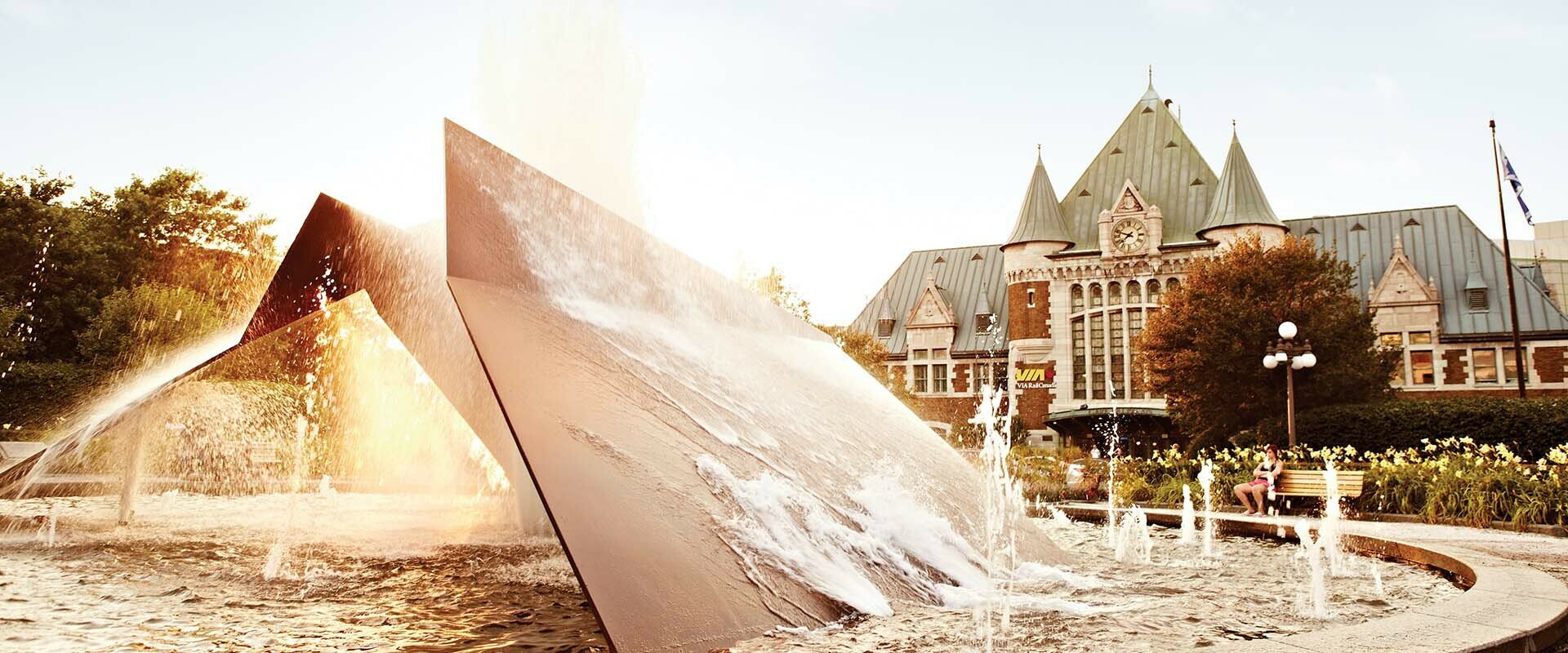 Old Quebec, Gare du Palais, Quebec City
© Destination Canada
Talk to the insiders
You know when you get off a plane, train or bus in a new city with only a vague idea of what to do next, and then fate hands you a tourism desk brimming with brochures? Recreate that experience. Make a stop at the local visitor information center or take a detour into a nearby train station or bus depot. If you want to be really authentic about it, start your travel day that way and embrace the unpredictability. Talk to the people there, ask questions and get suggestions. You're also likely to find discounts, specials and coupons.
Make an itinerary
Those things you've never done? It's probably because you never made a plan. Now's your moment to make real moves, get out there and do the things. Stick to your travel habits—if you'd normally leave your hostel with some rough ideas, guided by where your feet take you, channel that energy. Or if you plan out your travel days hour-by-hour with designated snack and meal breaks, put those skills to use. Make a whole day of it, a weekend or a couple weekends. The important thing is that, without a specific arrival date, you stick to the itinerary.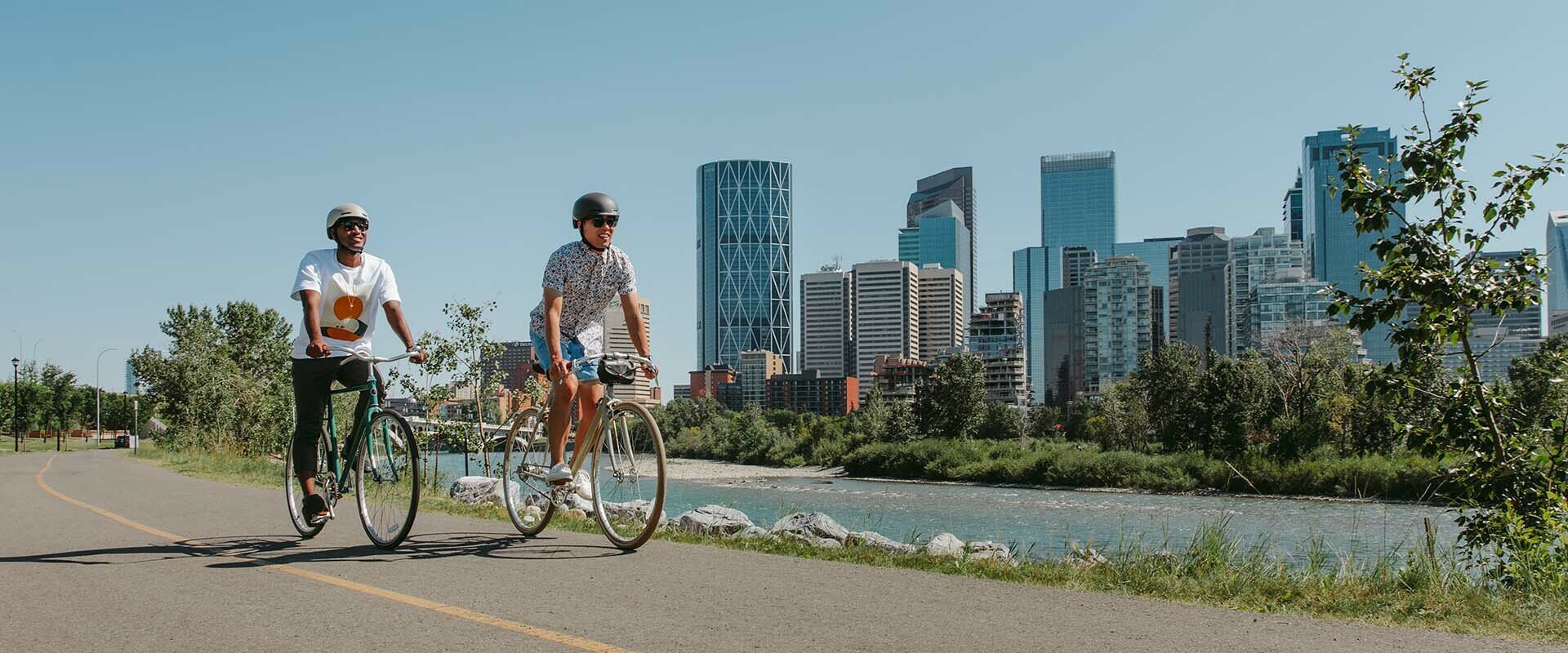 Memorial Drive in Downtown Calgary
© Travel Alberta / Mike Seehagel
Switch up your transportation
Used to driving everywhere? Get a fresh perspective by walking, using a bike share or trying an e-scooter. Moving through a space differently will change what you notice about it. If you know some routes really well, choose the backroads instead. Make wandering the real goal and avoid errands at all costs.
Talk to Everyone
At home, we often just stick to ourselves but while you're out exploring new places in your town, make a point to talk to everyone. Chat up the guy working at the hole in the wall sushi place you visit for lunch or the person standing next to you at the bus stop. Talk to strangers the way you talk to them when you're travelling and hear their ideas, suggestions and experiences while ignoring your own preconceived ideas. Don't forget that travel is also about making genuine connections with new people.
Try something new
Travel gets you out of your comfort zone, so don't let yourself off the hook just because you're in your own city. Be bold. Find some funky flavours that will transport you, make a meal stop in one of your town's ethnic neighbourhoods or stop by an international food market and cook up your own concoction like you would in a hostel. Be in the moment. Try street food. Everything is fair game, especially the things you've never tried before.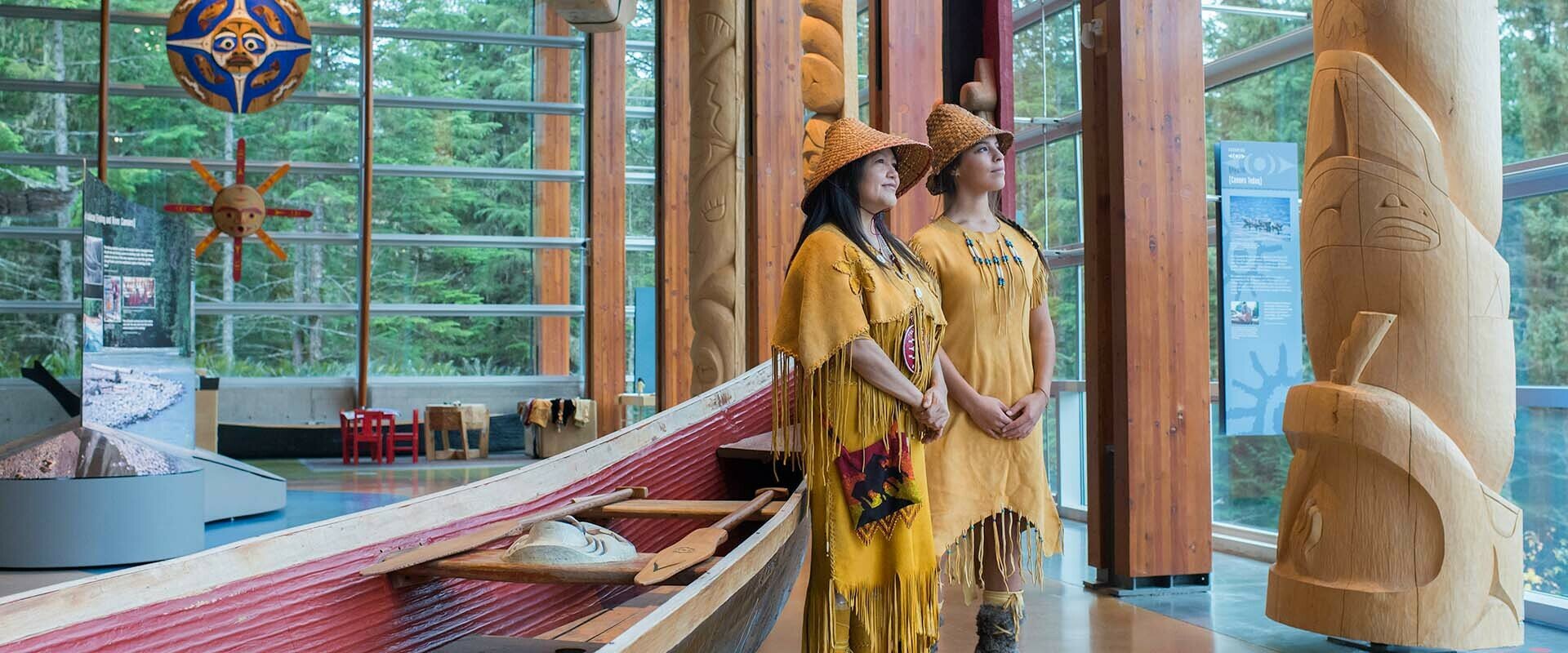 Squamish Lil'wat Cultural Centre in Whistler
© Squamish Lil'wat Cultural Centre/Blake Jorgensen
Learn the local history
What do you really know about the buildings you pass every day? We often go deeper learning about new places than we do in familiar ones. Strike up that intrigue and embrace monuments, parks and viewpoints. Read informational plaques. Lots of towns have lesser-known museums or historical landmarks. Start by focusing on one aspect of your town's history and dig into that particular area.
"Check in" somewhere, too
There's nothing like surrounding yourself with other travellers to inspire adventure. You know the vibe in the hostel common areas? That probably exists in your town, too. Exploring is a state of mind, tap into it by hanging out at your local hostel's bar or restaurant if they have one. You'll probably find backpackers from afar there. Strike up a conversation and make plans to explore somewhere new to all of you the next day.
You may also like to read