How backpacking totally changed how I feel about social media
"It's time for a selfie!" the guide declared halfway through our tour of Samui Elephant Sanctuary. I got my quick snap with Kham San, a majestic female saved from the logging industry, in exchange for a handful of fruit. I can admit that I couldn't wait to share it on social media—after all, did you even go to Thailand if you don't have the elephant photos to prove it? 
My friend and I spent ages researching ethical sanctuaries before we finally settled on our elephant retirement home in Koh Samui. Between the two of us, we must have taken three hundred photos throughout the day. The rest of our evening was spent lounging at the hostel, sharing our images and finding the perfect snap for our grids. It was harmless—we'd done something really cool and it was worth sharing. The elephants weren't being harmed or exploited. They were living their best lives, rolling in mud baths and munching through a never-ending supply of bananas. 

This was the first week of my three-month backpacking adventure in South-East Asia and Australia. It was my first time travelling long-term and I had a blast. Many of the places we visited were actually inspired by Instagram in the first place—either influencers with dazzling travel accounts or friends we met along our route. The never-ending stream of azure ocean and jungle meccas started to scramble my head—how would we ever fit all these places into our three-month itinerary? And what's the point of visiting all these beautiful locations if we don't get a snap to prove it?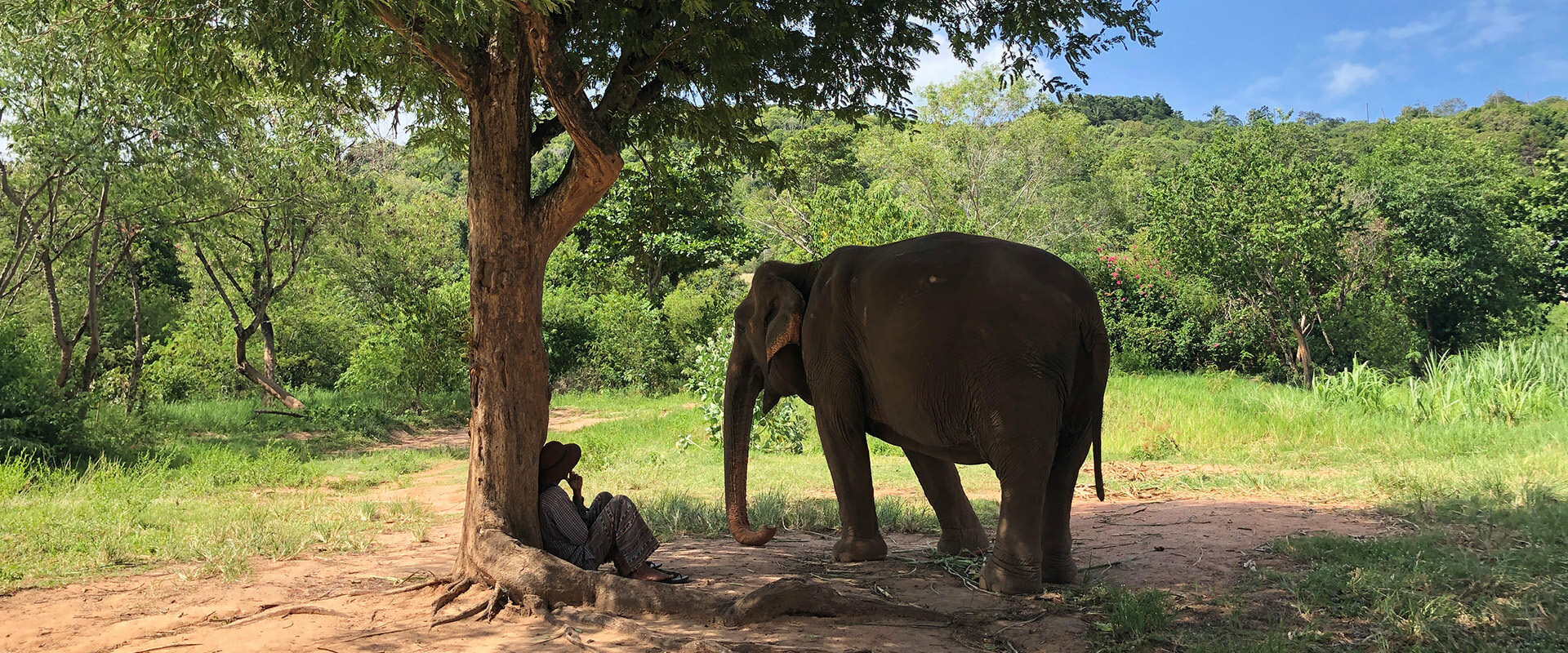 At Bangkok's Grand Palace, only a few days into our trip, I spent most of my time taking my own photos, dodging selfie sticks and avoiding staged photoshoots, instead of soaking up the tranquility and beauty of this centuries-old landmark. It wasn't the serene experience I had in mind, but that was our own fault—it was July, it was peak season and the King had just been visiting. Fresh into my trip, I was posting a photo every day, and I would document every place we visited with an Instagram story. The jealous comments from my friends were incredibly satisfying, and I loved the instant validation of their envy. 

This constant documentation was probably a bit of a surprise for them. I've always been a pedestrian Instagram user. I'm curious about my friends' lives, and I enjoy sharing the occasional story, but I never posted religiously—in fact, before my trip I barely posted at all. But by the end of it, I was overthinking every social media post, questioning my motivations behind every photo and the authenticity of the experiences I was portraying. It wasn't long before I began to view Instagram as a comparison trap with damaging implications on our mental health, travel experience and the natural landscapes we visited. And I quickly learned that images on social media only tell a fraction of the story. 
I was overthinking every social media post, questioning my motivations behind every photo and the authenticity of the experiences I was portraying.
Things really shifted for me at the top of Kelingking cliff in Nusa Penida, an island off the coast of Bali. You'd probably recognize the Instagram-famous view immediately—the crystal ocean, untouched beaches and cliff-top, arguably shaped like a T-Rex. You might think that Nusa Penida is an untouched paradise, idyllically deserted without another soul in sight—at least, that's what social media would have you believe.
Nusa Penida itself was one of my favourite places in Asia. The villages are quiet, tourists have yet to leave their mark and you can really get a sense of local life. We spent our first day exploring, meandering down lanes on scooters and climbing through the undergrowth to find the beach. Due to the treacherous roads, we booked a driver to show us the sights the following day. Our first stop was Kelingking.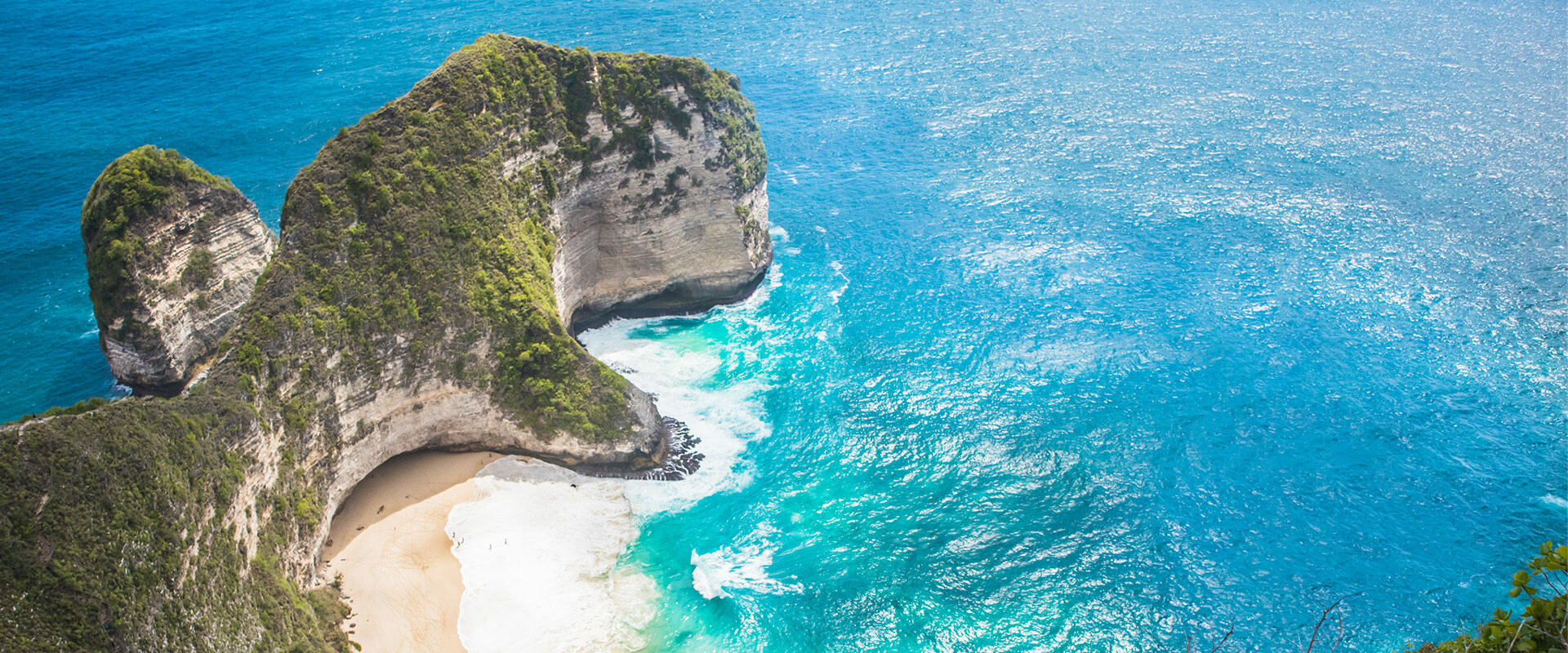 For all the visibility social media provides, it doesn't show what happens beyond the scope of the camera lens. The hundreds of photos shared from this spot are taken from exactly the same angle. What they don't show is the adjacent chaos. I stood in a line of a hundred tourists all pushing and shoving for the same shot. On a narrow ledge with a deadly drop, women in floaty dresses, flip-flops and flower crowns perched for the enviable photo opportunity after clawing their way to the front. 
The huge disparity between how Nusa Penida is portrayed on Instagram and the cut-throat reality of taking this perfect shot shocked me. The rest of the stops on our tour—Crystal Bay, Angel's Billabong, Broken Beach—offered a similar story of inauthenticity. Drones swooped around, crowds swarmed and people pushed, with a total disregard for anyone's safety. Despite the influx of tourists at these sites, the infrastructure is far from equipped to handle it. Safety measures at Kelingking are limited to a bamboo railing. The Instagram Tour of the island promising a "fun, stress-free day" could not be further from the truth.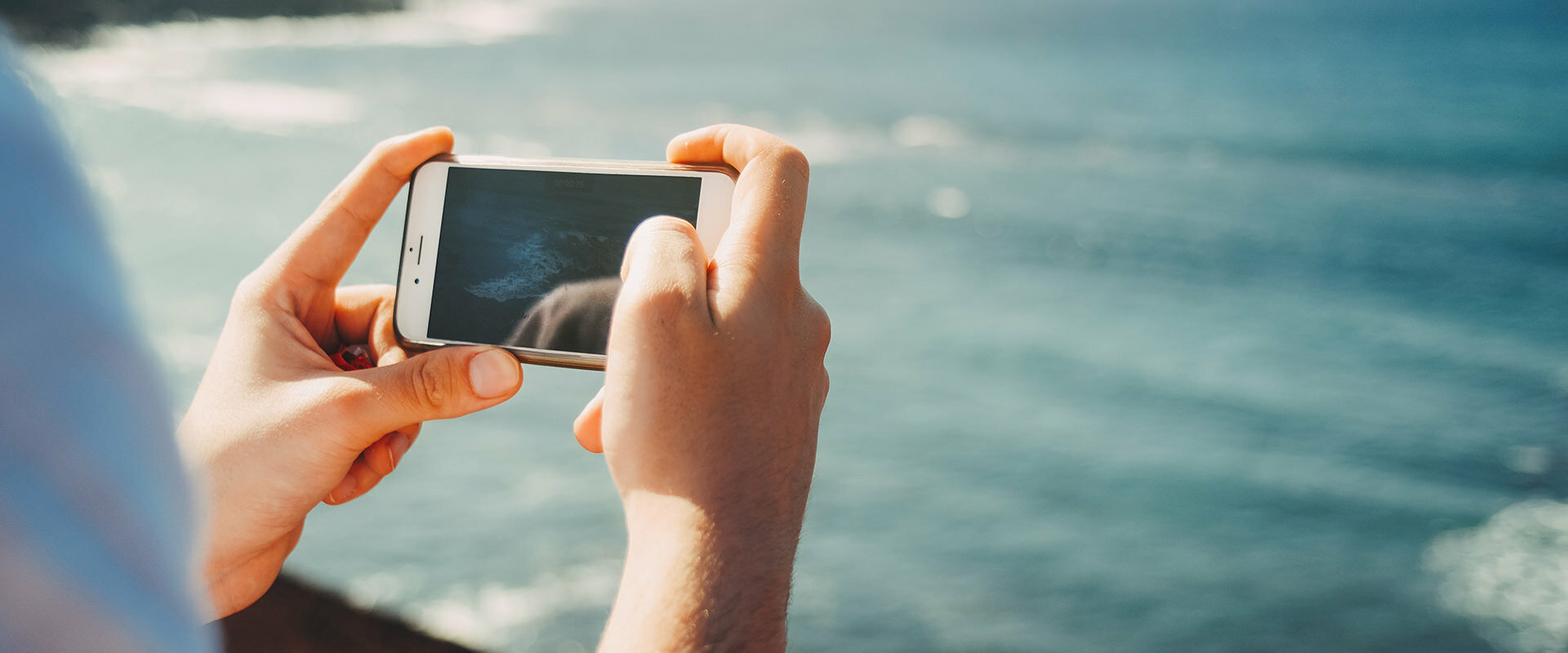 As a Literature grad and long-time fan of travel writing, I believed the gold-standard ideal of travel was disconnecting and living in the moment. It meant immersing yourself in local culture and enjoying experiences that you would never get back home. Beyond sending an out-of-office to my freelance clients, I didn't give much thought to maintaining my digital reputation. However, I realized over the course of my travels that this kind of documentation is a powerful form of social currency. According to a recent study, more than one third of millennials admit to purposefully deceiving their followers by posting images that make their trips look better than they are. 
I continued to take photos of moments of beauty. The sunsets on Gili Air, another Indonesian island, were too incredible not to share extensively on Instagram. My next destination was Australia. I spent my time Down Under reflecting on my own social media use with a sense of unease. I turned down the opportunity to pose with a koala at Currumbin Wildlife Sanctuary. At each landmark, I'd watch quietly as the thick throngs of tourists craned for their next holiday snap. I wasn't judging them; I was just as guilty.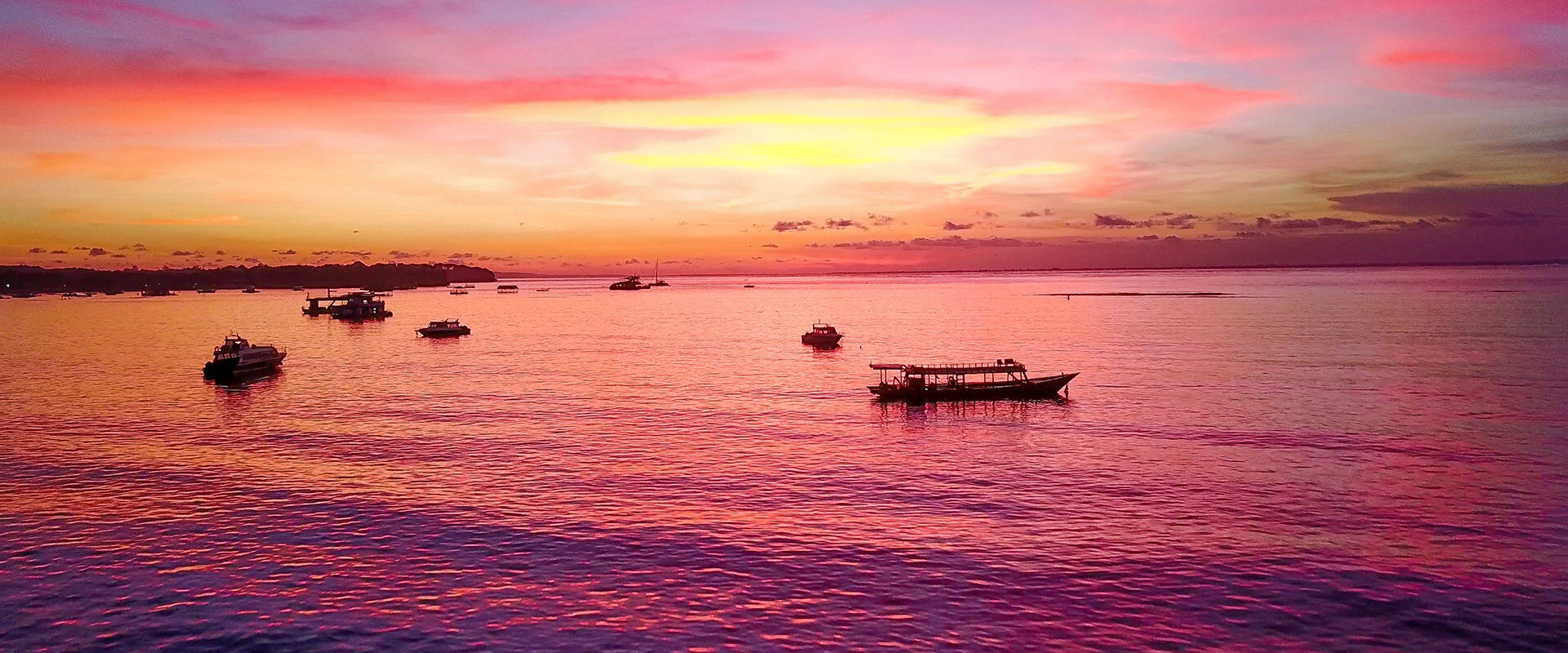 When we reached Cambodia a month later, my simmering discomfort had deepened into frustration. We jumped in a tuk-tuk at 4 am, determined to watch the sunrise over the famous Angkor Wat. We joined the impenetrable mass of tourists, all watching the events unfold through the lenses of their phones. Driven by my irritation, I elbowed my way to the front. The view was beautiful and my photos capture the moment perfectly—if we forget about the hundreds of people clamouring behind me. A few days later, I uneasily watched people taking selfies as they walked through a mass grave at the Killing Fields. I watched a woman film the glass shrine of 8,000 human skulls, complete with an animated running commentary. This time, I was judging. 
I've been home for a month and my relationship with social media has changed—hopefully for the better. Social media encourages an unnatural approach to travel, with its unattainable standards, and I believe that we need to travel mindfully. In the future, I'm going to try to visit places that aren't being showcased, and share my own experiences instead of trying to mimic others. I'm going to share photos that really show the heart and soul of a place, not just its iconic spots.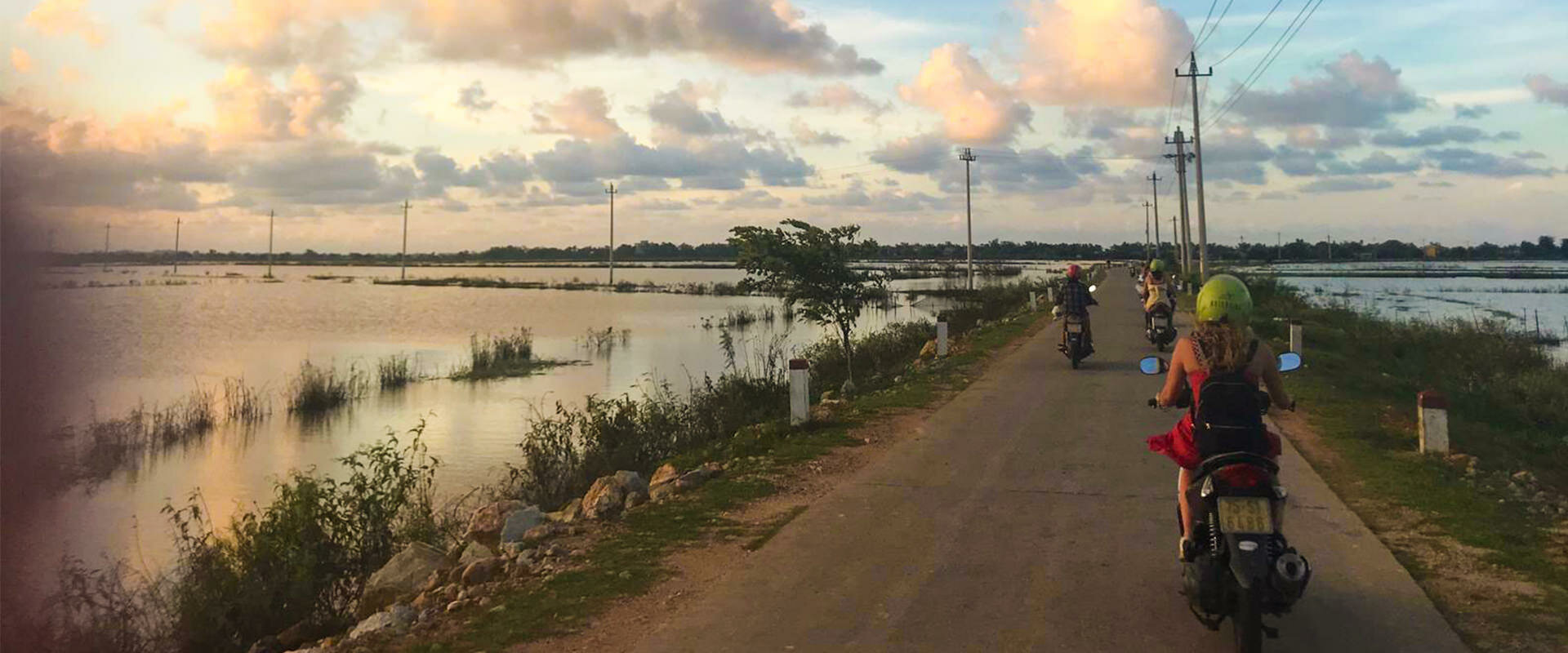 Sharing photos of your travels is nothing new—my parents still like to show me photos from their round-the-world trip in the early nineties—but the way we share our images is. We're used to the instant gratification of likes and comments, and the images we choose to present to the world become the moments we remember. The memories of our travels end up consisting of these perfectly curated highlights, stylized for the Instagram grid. The small, everyday and meaningful moments that make a trip special slip through the cracks. 
Our trip ended in Vietnam and I made sure to take photos that I would really treasure: a local creating beautiful paintings on the side of the road, or the view from our motorbike journey over the Hai Van Pass. Images that really capture the unique and fantastic feelings behind the experiences that I had. No more replicating the shots plastered all over social media—just cherished memories, natural beauty and photos that remind me of where I've been, what I've seen, and, perhaps most importantly, what I've felt. If my friends need more iconic photos, they can find plenty of them on Instagram.
This article is part of the
Issue 5
Long Reads
You may also like to read