HI heads to Puerto Rico to help with hurricane recovery
Every year, Hostelling International managers and senior staff from all across North America get together for a few days of workshops and seminars to learn from one another and share their skills, experiences and stories. This year, we decided to hold the HI Canada and HI USA managers' meetings in Puerto Rico. Yup, the same Puerto Rico that was devastated by two hurricanes eight months ago. Why? Well, they're a part of the North American family (though often overlooked as such), and they're in need of some help. By holding this annual get together there, we hoped to bring a bit of much-needed money, attention and help to the island.
So for the first time, we added a Day of Service to the agenda at this year's meetings. And on April 18, over 100 of us were divided into three groups and each was tasked with helping out with recovery efforts at three different sites.
Back in September 2017, Puerto Rico was hit by two major hurricanes within two weeks of each other—Irma and then Maria. Puerto Rico is no stranger to hurricanes. The island gets at least one a year and they're prepared for it—to the extent that hurricanes are just a fact of life for the most part. But Irma and Maria were different, so powerful and close to one another that the island's normal operating procedures just didn't stack up.
The category 5 Irma brought 179 km/h winds and 30-foot waves to the island, causing US$1 billion in damage. When Maria hit with a more direct shot two weeks later, she knocked out the island's entire power grid and caused another $780 million in damage to the island's agricultural sector alone. In total, Puerto Rico suffered over $90 billion worth of damage and its recovery has been slow, with power outages still affecting the island. We even experienced an island-wide power outage on our HI Day of Service.
This is really taking our mission of reaching out to people.
But on to the recovery efforts. First up, the Loiza Dark cacao farm and chocolate maker, about 45 minutes from San Juan, was seriously damaged by the hurricanes. Up to eight feet of floodwater devastated the cacao crops and brought along 16 to 18 inches of mucky topsoil that blanketed the area. The HI team spent the day clearing away dead and broken crops, preparing new pots and planting new trees.

"It means a lot," said Greg Coble from HI USA who helped out at the Loiza Dark farm. "We've been sitting in air-conditioned meeting rooms the last two days and this is real experience. This is really taking our mission of reaching out to people, helping them, understanding what they've been through. It means a lot."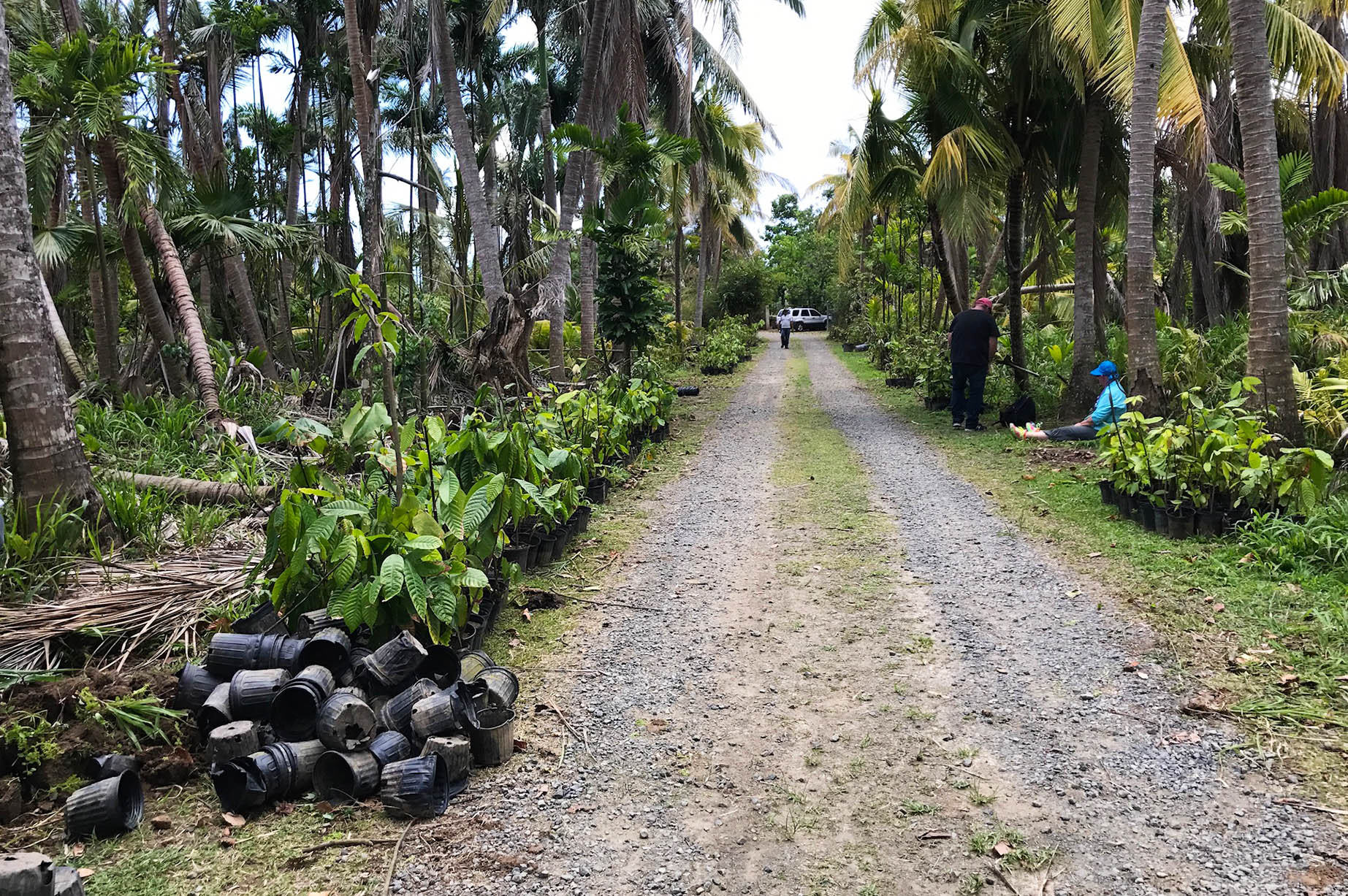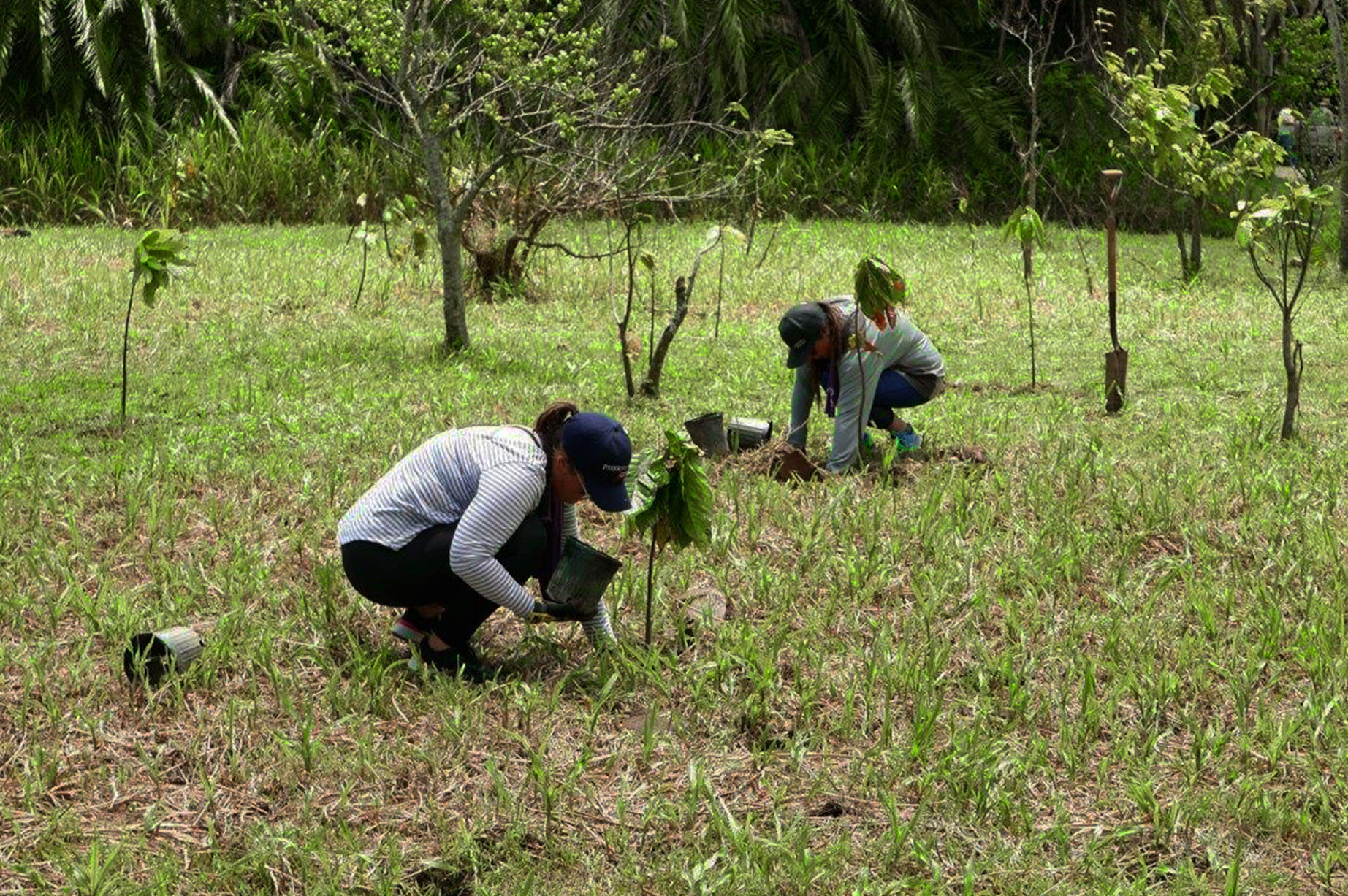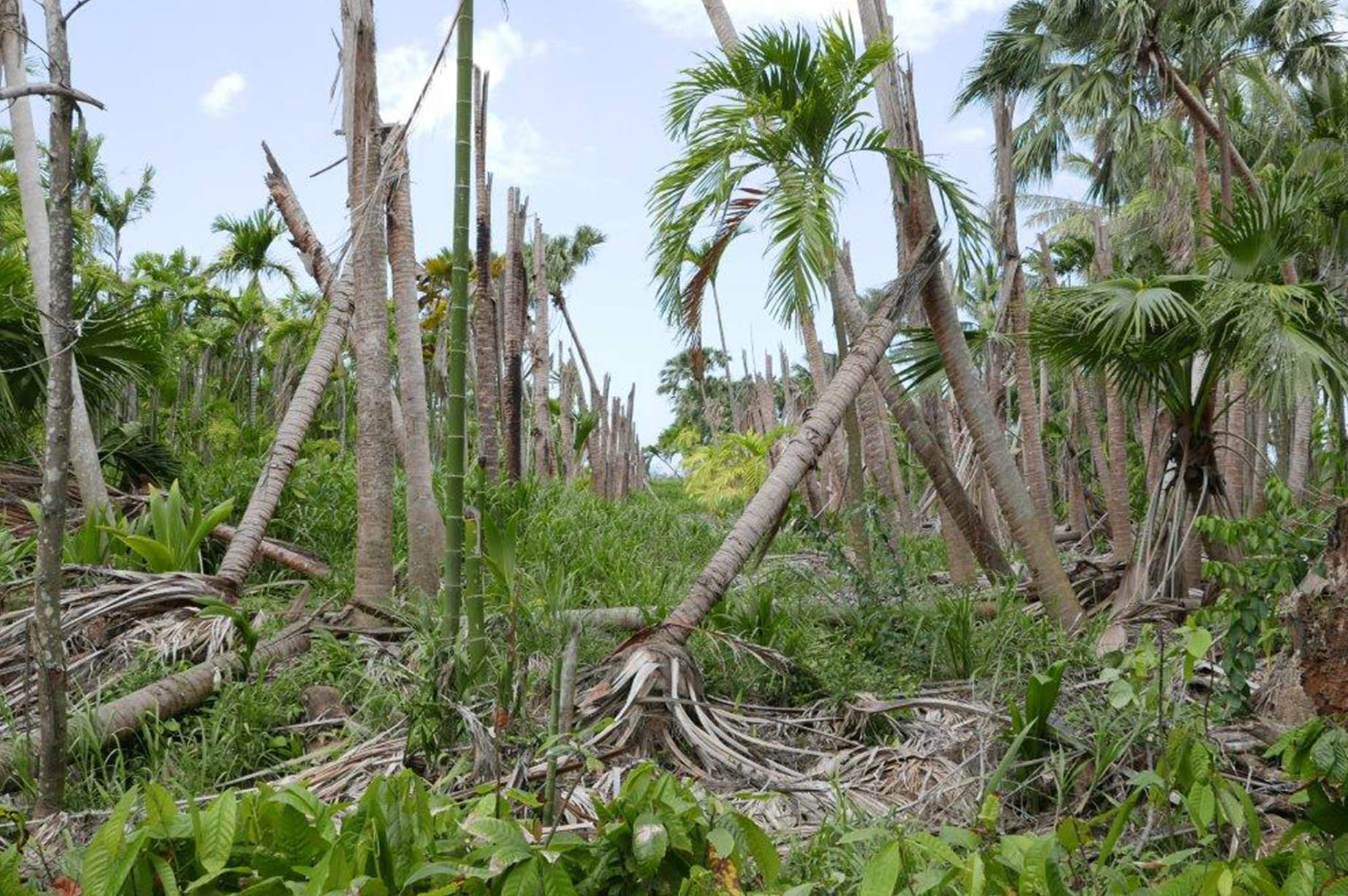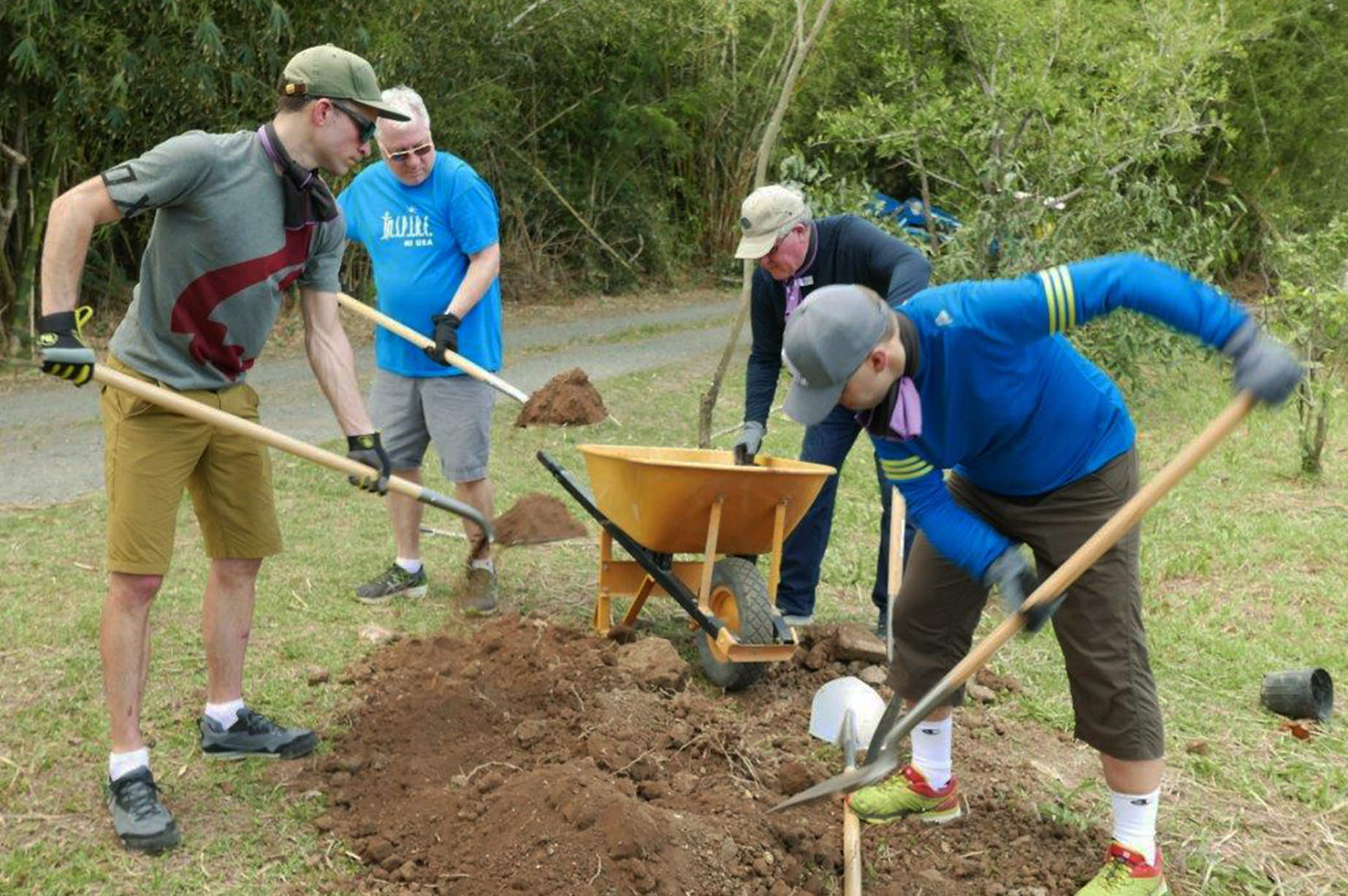 Not far away, another team headed to Happy Farms, a family farm established 18 years ago that grows fresh culinary herbs and sells them around the island. Their crops and greenhouse were destroyed by Hurricanes Irma and Maria. The HI team helped out by clearing debris and watering and harvesting sweet peppers.
Carol, one of the owners of Happy Farms explained the impact of HI's visit: "This has been like this since the storm. It's so difficult to get up and clean up and start again. We don't have the resources right now to pay people to come and do this. We have insurance, but that's not coming when you need it. Right now my husband is working with another company, so I don't see him too much, only at night and we have two kids. It's difficult. We are a team. When this happened and he was like, 'I want to quit. I don't want to start doing this. I don't know how we're going to do it.' And then you came. It was perfect timing."
The final HI team headed to Jobos Bay Nature Reserve, a 3,000-hectare protected area featuring mangroves, salt flats, forest and wetlands that is home to many endangered species including the brown pelican, peregrine falcon, hawksbill turtle and West Indian manatee. The hurricanes did significant damage to the area, including tearing the roof off the visitors centre and wiping out trails and docks. And while it's once again open to the public, the HI team spent the day clearing the trails to allow visitors to better explore the area.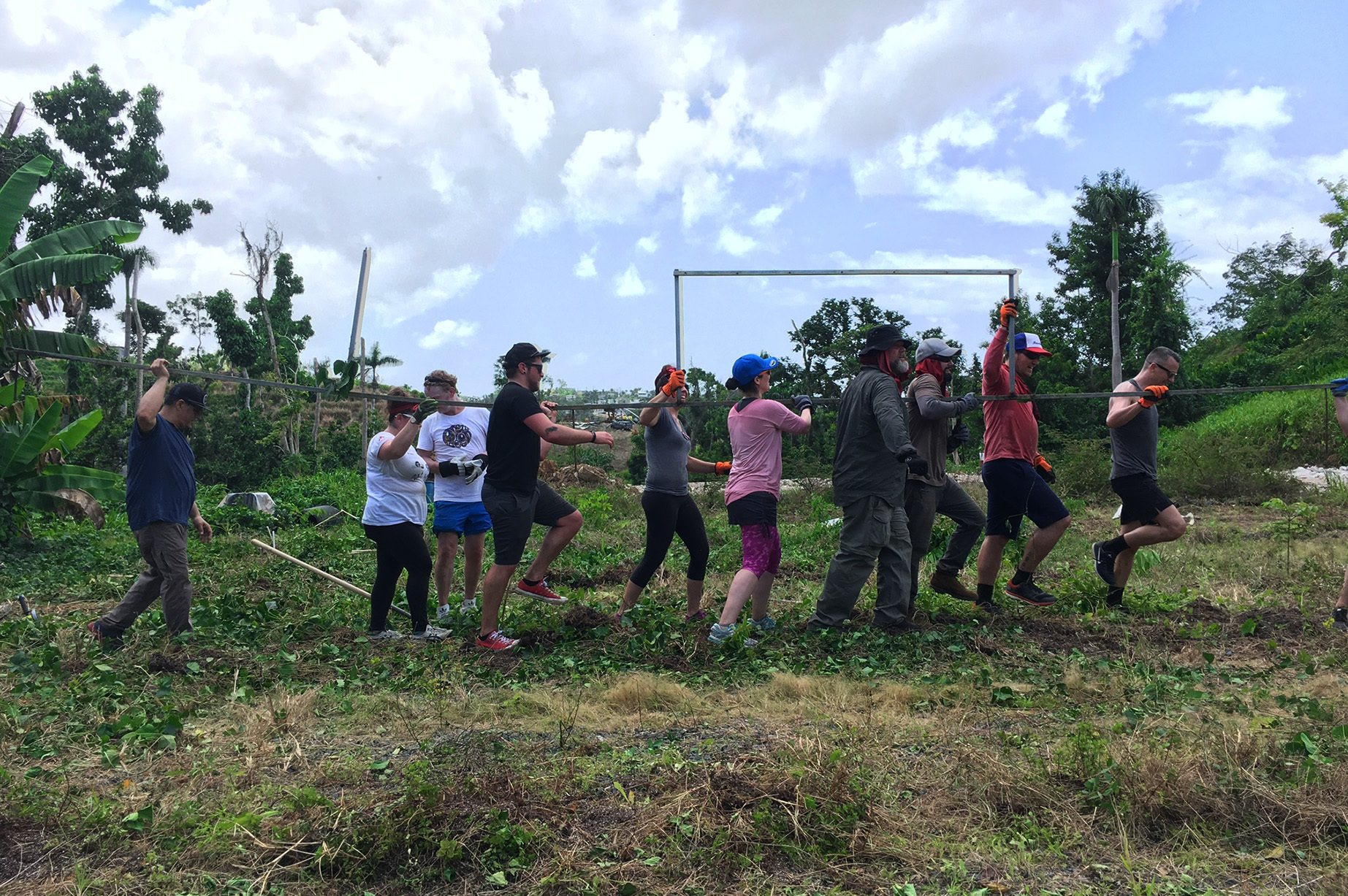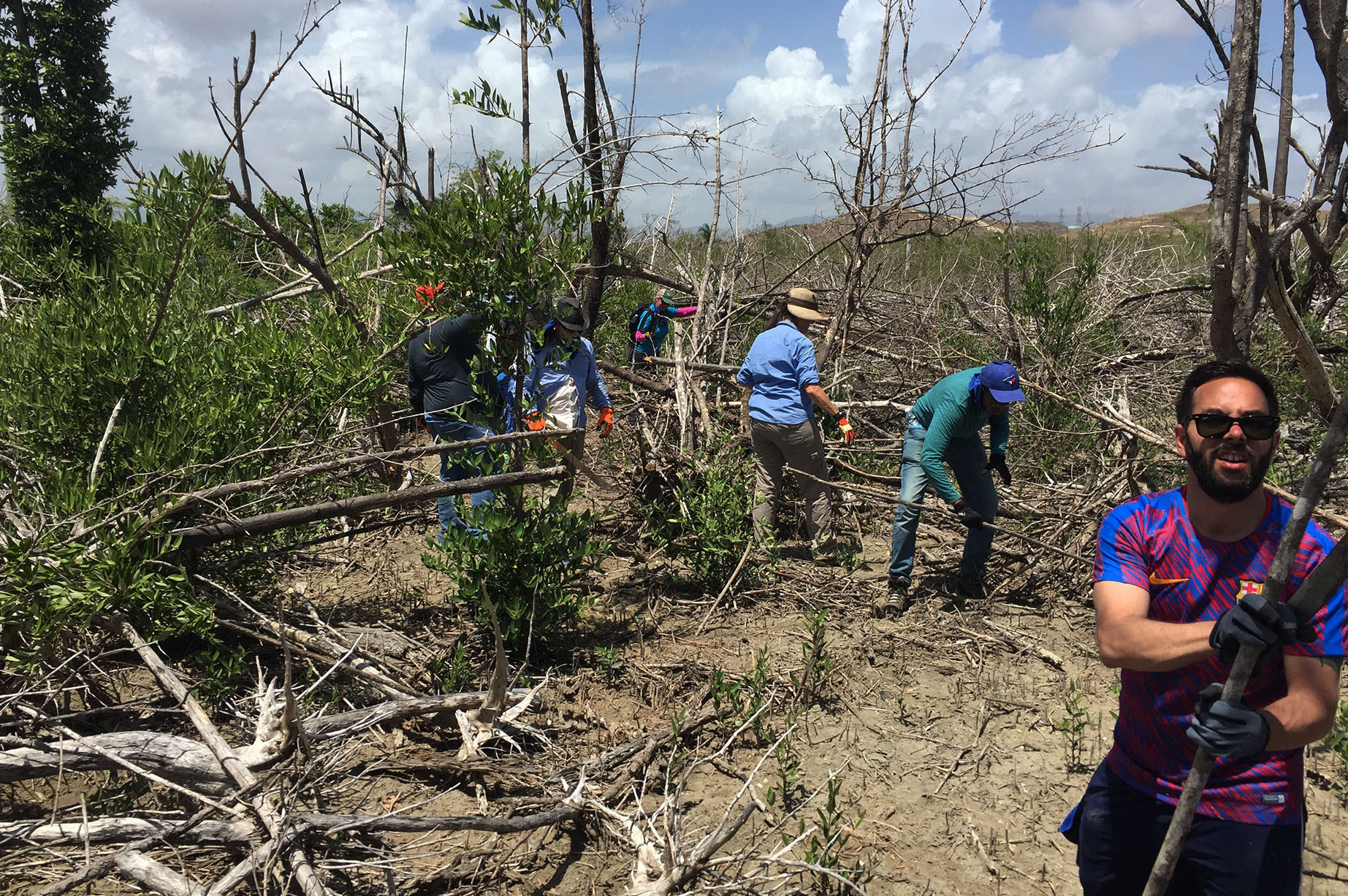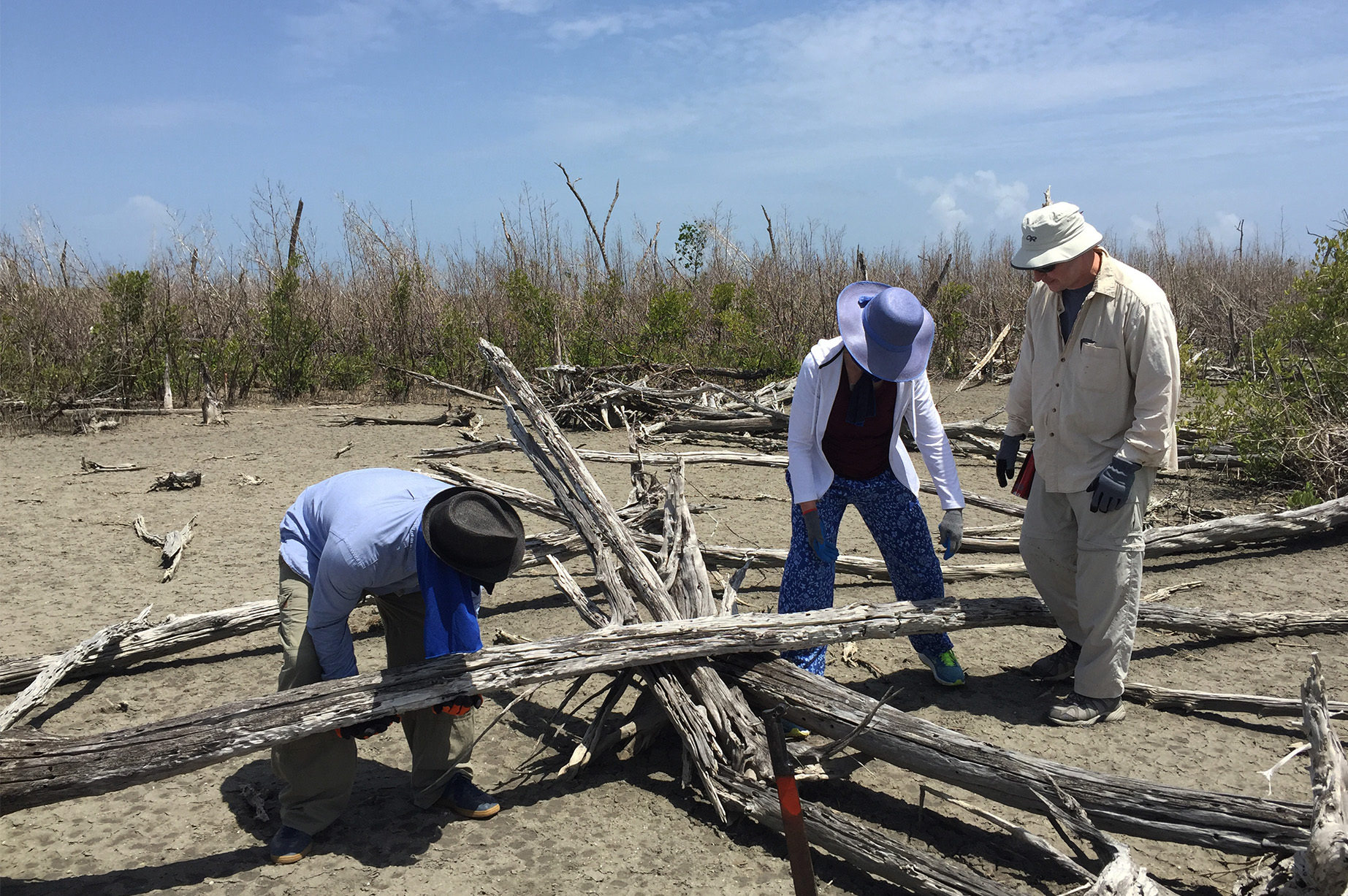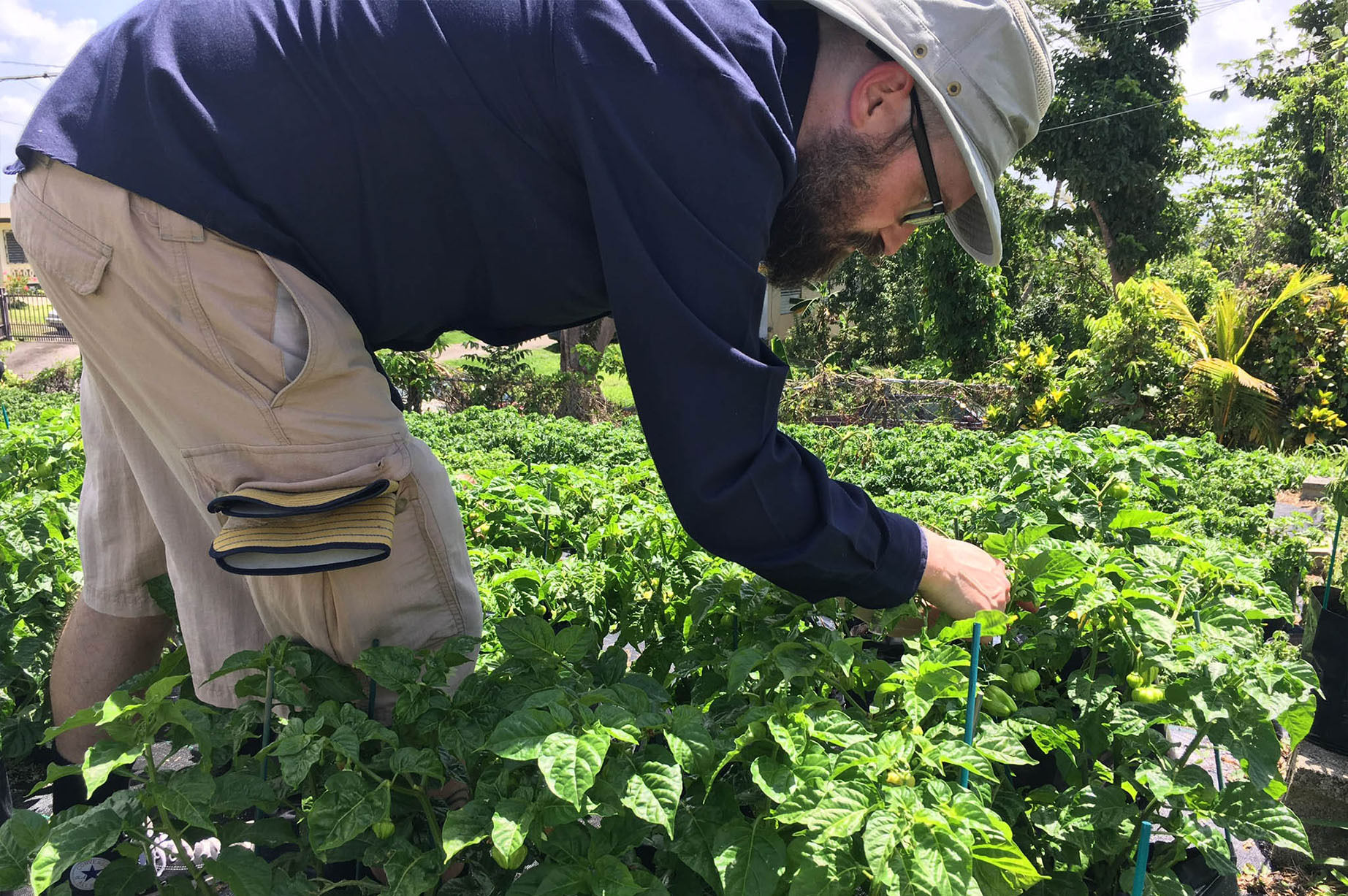 After a day of manual labour out in the sun, our biggest takeaway was after all the devastation that occurred last September, Puerto Rico is very much up and running. From the moment we arrived at the airport in San Juan, we realized that despite all the damage, Puerto Rico and its people are ready to welcome visitors again.  It's time to move on from the news you've seen or heard. Due to their amazing resilience and solidarity, the people of Puerto Rico have worked hard to get back on their feet and are moving on with life. If you're angling for a holiday, consider Puerto Rico with its rich colonial history, delicious food, lively music and most of all, warm hospitality.
My overall sense from my visit to Puerto Rico is how moved and awed I was by what I saw.
"My overall sense from my visit to Puerto Rico is how moved and awed I was by what I saw," said Shelbey Sy, Marketing Director for HI Canada Pacific Mountain Region. "Here is this little island devastated by back-to-back hurricanes, which meant no water or electricity for days and months, and yet here they are, warm and welcoming and with so much to offer any traveller. To hear their stories of survival first hand, learning how they got through those first few weeks after Maria is a testimony to their spirit, resilience and love for the island. Puerto Rico needs as much attention and support now as they did then, and so much of that can come from visitors just visiting—staying, eating, drinking, sightseeing, experiencing—all to support the local economy."

Want to help?
Puerto Rico is open, and one of the best and easiest ways to help is by visiting and spending your money there. Because the hurricanes hit right at the beginning of the island's high season, tourism has suffered and the one thing that will keep the tourism industry afloat is, well, tourists!
If you'd like to make a financial contribution, you can make an online donation to the Foundation for Puerto Rico.
Thanks to Rutrex, who organized HI Canada and HI USA's projects.
You may also like to read