13 free or cheap things you gotta do this fall in Canada
Now that you've resigned yourself to summer 2019 being officially dunzo, you can (reluctantly) get jazzed for fall. It really is one of Canada's finest seasons (definitely top 4). There's no snow or ice, you're not sweating buckets, sweaters and slippers make perfect sense once again and Mother Nature gets all dolled up in her finest 70s-style oranges, yellows and browns. Insert chef's kiss. To make the most of this fleeting season, here are some classic Canadian fall activities you can do for free or cheap.
1. Drink something warm and take it to go
Whether you buy it from a barista or brew it up yourself, add a little autumnal flavour to your favourite warm beverage, dump it into a reusable and insulated drink container and head outside into the brisk cold air. Every few steps, be sure to stick your nose as close to your bevvy (without dunking it) and inhale deeply. Mmmm spice.
2. Go pick some apples
Canada isn't exactly known as the world's primo fruit-growing country (haaay, tropical nations, we see you and your pineapples) but just when our short growing season looks like it's shuttin' 'er down for the year, the hardy apple waltzes out all "we ain't done here." And oh the varieties! I'm a gala gal myself. Head out to an orchard for a very seasonally appropriate Instagrammable day and then bake your bounty into a pie or a crumble back at your hostel later on. You'll win friends and smell wonderful.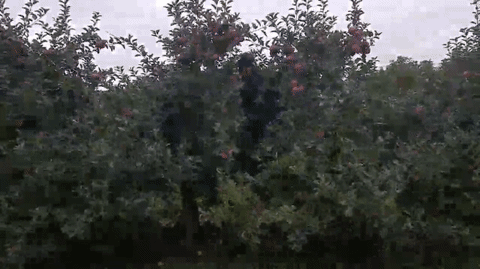 3. Head to a fall fair
The end of the fall harvest usually marks fall fair season in small towns across the country. There's always a ton to do: catch a glimpse of award-winning enormous squashes, marvel at the show cows or barf your deep-fried lunch up on a 45-year-old Zipper ride run by a heavily-tattooed man who is committed to wearing shorts even though it's single digit temperatures. Or all of the above. The more rural you get, the more authentic it'll feel. Try some of Canada's best small towns to start.
4. Host a hostel potluck
When the days start to get shorter and evenings get cooler, people tend to stick closer to their hostel around dinnertime, so gather up a small crew and divvy up dinner duties for a warm n' cozy potluck. Stick with simple dishes like chilli, or if you've got an oven handy, roast up a Turkey for you and 10 of your new friends on Thanksgiving. Pro tip: it's not illegal to have more than one Thanksgiving in a year..
5. Get ready for Halloween
Technically, it's never too early to get ready for Halloween, and you should always have at least three to five years' worth of costume ideas stored in a note on your phone. But now that it's fall, start putting this year's grand idea into motion so you're not stuck being a ghost/toga party attendee yet again. There's only so much you can do with a hostel bed sheet (and we'd really prefer if you didn't).
6. Have a campfire
Sitting next to a roaring hot fire in the evening is way more appealing when you haven't spent all day battling an obscene humidex. And it's also nice when you don't have to sprint through the below zero air to get back inside when you're done, which totally undoes all of the coziness you accumulated by the fire. Scientists have also confirmed that s'mores taste best in S'meptember.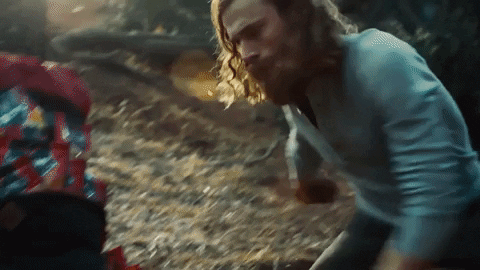 7. Head to a pumpkin patch
Catching your own pumpkin in the wild is way nicer than plucking one from the bottom a grocery store display and causing a scene. Plus, just because your arms can only carry one pumpkin at a time, that doesn't mean you're only allowed to adopt one pumpkin a year. Go back again and again. Fully indulge your hayride craving, grab one pumpkin a weekend 'til the snow flies (or you get banned).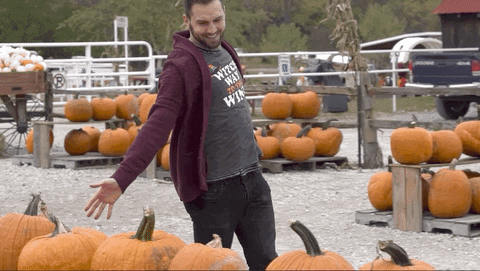 8. Learn new pumpkin carving tricks
Sure, you can't argue with a classic triangle-eyed jack-o-lantern (just try it), but have you been on Facebook in October lately? There are SO many new and improved ways to get your pumpkin decked out for the season, and if you can work at time-lapse-calibre superspeed, you could be carving the faces of the entire cast of Stranger Things into your pumpkin of choice in two minutes or less (not including ads).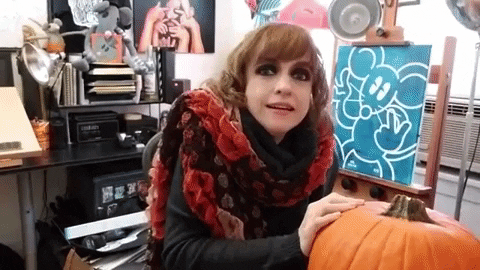 9. Roast pumpkin seeds
Not every hostel comes with the luxury of baking sheets, but if you find yourself with an oven, some pumpkin seeds and a roasting pan, collect the seeds once you're done carving your pièce de pumpkin résistance, find new and exciting ways to season them and roast 'em up for days' worth of tasty and shareable snacks. Pumpkin-spiced pumpkin seeds? It's a thing!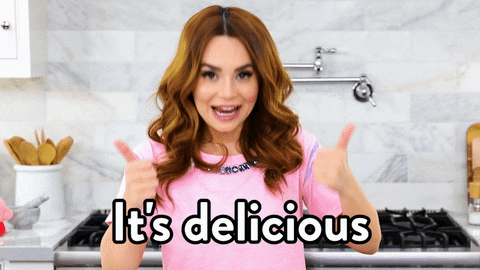 10. Tour the fall colours
Not everywhere in Canada is blessed with endless shades of orange and red in the trees come fall, but if you're in Ontario or Quebec, you're gonna want to go leaf-watching. To maximize your touring plans, check out Quebec's Fall Foliage Map or Ontario Parks' Fall Colour Tracker for real-time updates of where the best colours are when, and then head out to marvel at the beauty of trees in their PJs. If you're in Western Canada, well you might spot a few brilliant beauties here and there, or if you're in the Rockies, go larch hunting to see these special specimens at their finest.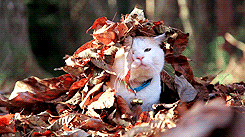 11. Go for a city stroll
Cities can be a bit oppressive in the middle of summer, but once the temperatures and the leaves start to drop, hit up your favourite urban park, wander through the crunchy leaves and practice your stress-relieving deep breathing, preferably combined with #1, #13, #9 and #10.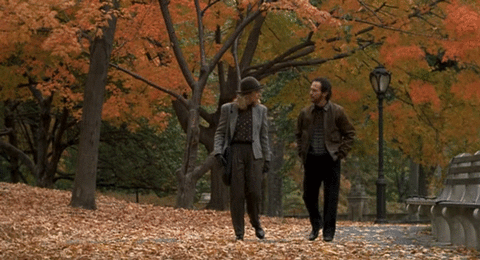 12. Hike
Okay, cities get more bearable in the fall, but climbing a mountain is also slightly easier when the sun isn't sitting basically sitting on top of you the entire time. Now that the sun has noticed the southern hemisphere again, take this opportunity to comfortably exert yourself in the great outdoors. Bonus points if you can hit up the trails on a weekday when all the families are at work and school.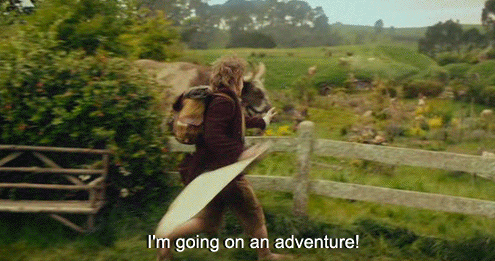 13. Wear knits
Ah, is there anything better than swapping out your summer wardrobe for all those neglected sweaters and scarves? It's like going on a shopping spree, only you already own everything and it all smells a little musty from being packed away for six months. Spruce your collection up with a visit to a thrift shop—the holy grail of amazing sweaters and Grandma-approved knitted goods.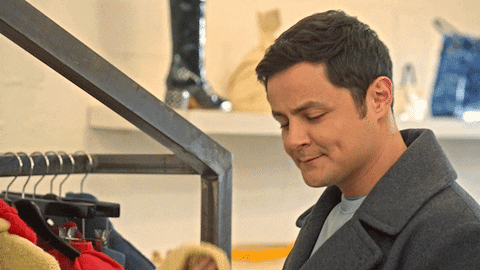 This article is part of the
Issue 1
Canada on a budget
You may also like to read