5 ways to get all up in Canada's fall colours
For a lot of us, the end of summer is bittersweet. It's the end of long, sunny, warm days, lazy evenings and weekend adventures. But it also means the beginning of fall. Less sweat! More sweaters! And, of course, fall colours. Sure you can wander the streets to admire the vibrant orange, yellow and red foliage on your favourite maple tree, but here are some of the best ways to get out there and actually do something among the trees as the seasons change
Canoeing in Algonquin Park
Ontario's Algonquin Provincial Park totally explodes with colours come fall and it all starts a little bit earlier here than spots farther south. And after the region's wetter-and-cooler-than-usual summer, fall is starting to creep in already! With over 2,000 kilometres of canoe routes, one of the best ways to get your first glimpse of fall here is from the water. Lakes and rivers carve through the forests, and you may even spot some classic Canadian wildlife like loons, moose and beavers along the way.

From HI Maynooth, on the south side of the park, head into the park on Hwy 60 and you'll find a number of outfitters that can hook you up with rental gear (though watch out for seasonal closures after Thanksgiving).
Taking the scenic route on the Cabot Trail
Nova Scotia's Cabot Trail on Cape Breton Island is pretty much a permanent fixture on every single Best Road Trip list ever. This winding road circumnavigates the Cape Breton Highlands with stellar views across the ocean and picture-perfect vantage points over the hilly terrain, which morphs from green to yellowy-orange in the fall. You can take it all in with a long, slow road trip (travel counter-clockwise to stick to the outside lane) and make frequent stops at viewpoints, or take it even slower and hike some of the local trails. Early to mid-October is usually peak colour-pop season.
Wandering Butchart Gardens in Victoria
The West Coast has a lot of things going for it but fall colour isn't really near the top of the list. Because evergreen trees reign supreme in this rainforest climate, there aren't a whole lot of leaves to turn come autumn. You'll definitely find pops here and there, but if you want a good dose of colour, head to Butchart Gardens in Victoria on Vancouver Island. It's a major tourist attraction just outside of the city, but much quieter come fall. The Garden is home to plants and trees from all over the world, with plenty of colour in the fall (especially in the Japanese Garden!)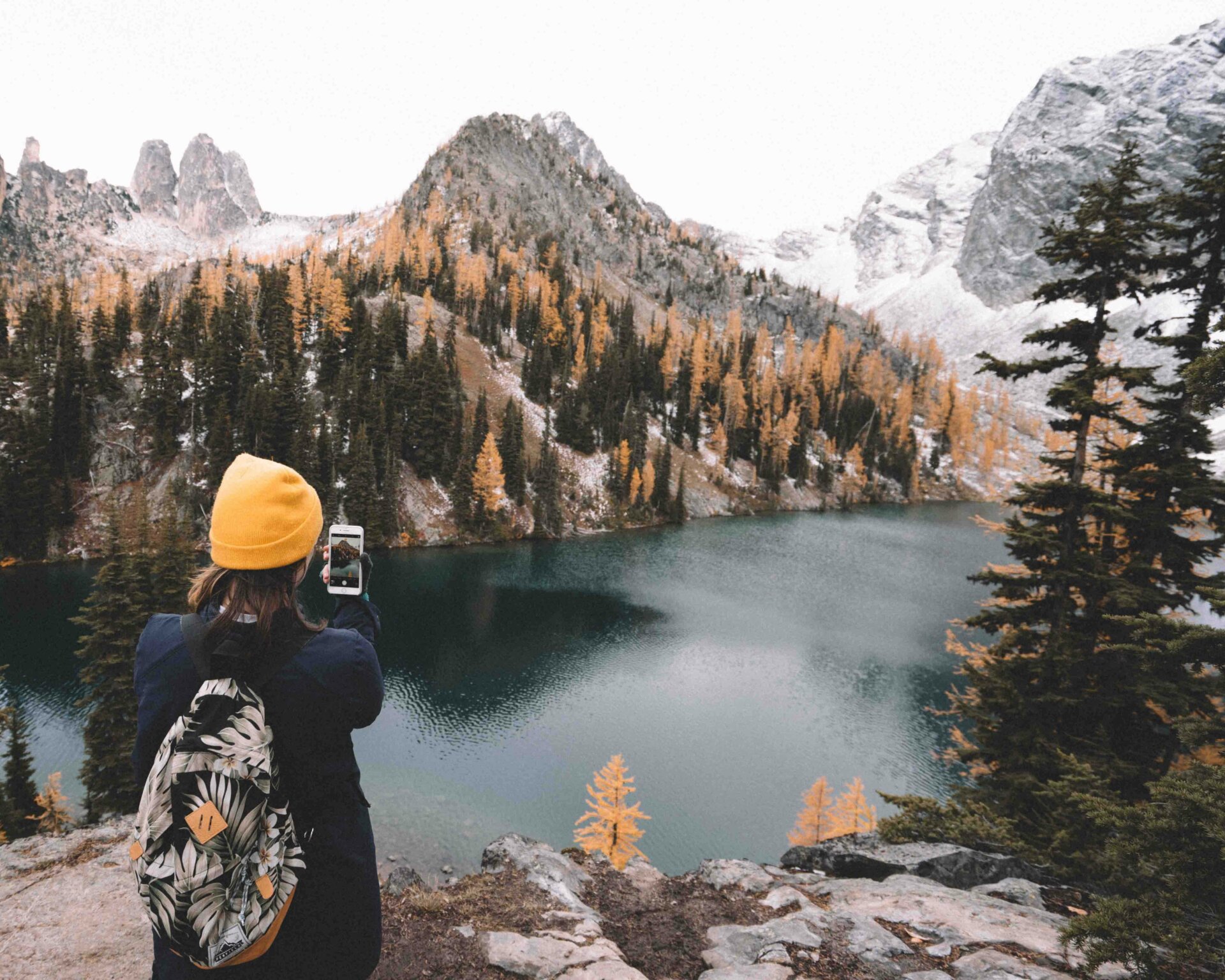 Hiking among the larches in Banff National Park
In September, the larch trees of Banff National Park turn a bright golden yellow. Normally conifers like larches are considered evergreens, and they stay green for, uh, ever, but larches are actually deciduous, and their needles turn yellow and fall off each autumn. This means you get a blast of colour among the evergreens in places like the Rockies, and photos just can't do it justice. Late September is peak yellow time, so act fast to catch this year's display. Larch Valley is one of the more popular hiking routes among these trees, but Parks Canada has a few alternate routes to try instead (or as well).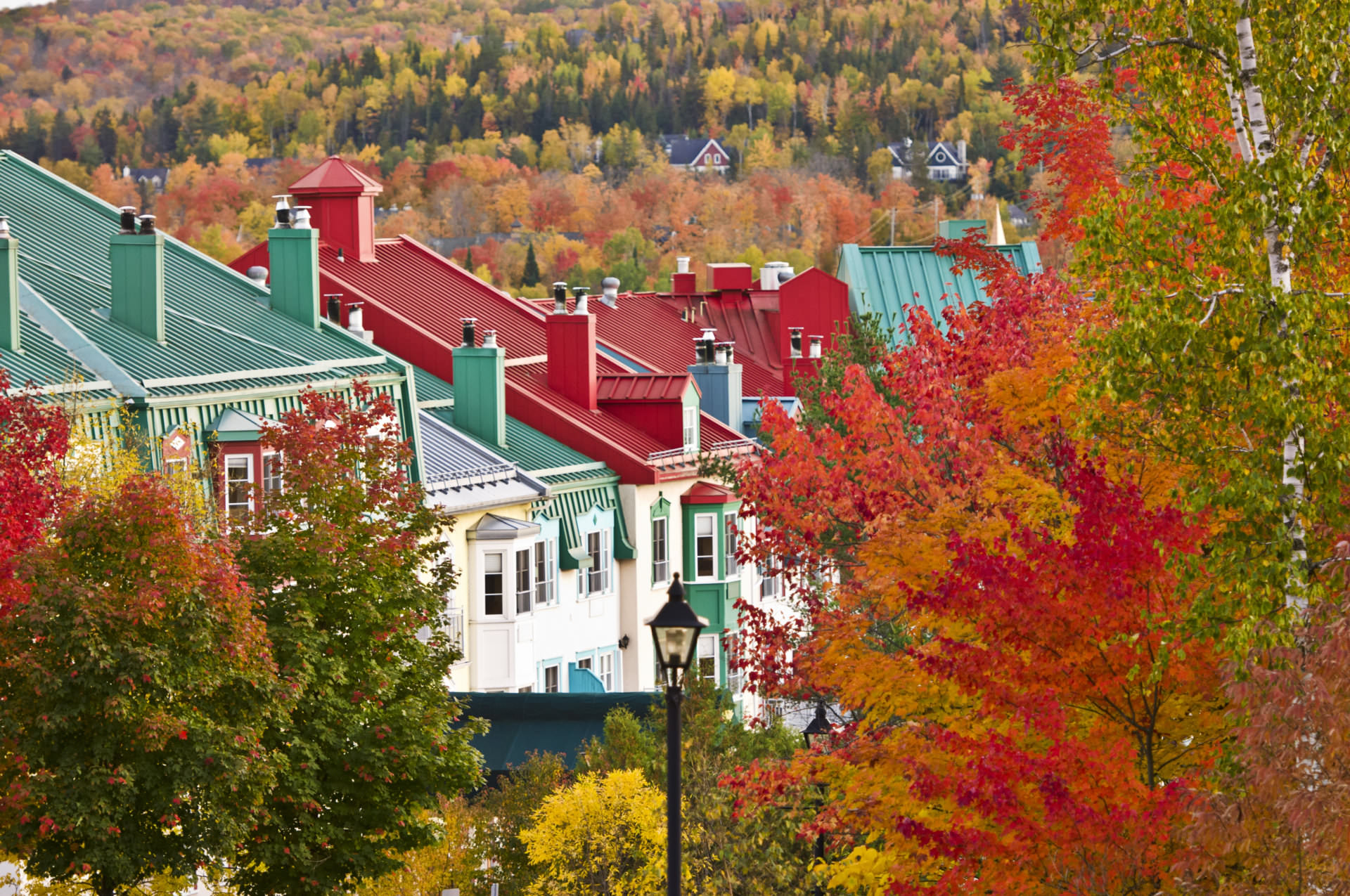 Ziplining through Mont-Tremblant
Mont-Tremblant in Quebec is mostly known as a winter destination but the ski season's opening act isn't to be missed. Fall colours flood the slopes starting in mid-September. Have you ever admired the trees while dangling upside down above them? Give it a shot with Ziptrek at Mont-Tremblant, with five separate zip lines that take you from the mountain summit, over and through the trees, down to the village. Tours run 'til mid-October.
You may also like to read