Back to the Rockies: What's changed and what's stayed the same
I have a confession to make. It took me 30 years and a pandemic to finally prompt me to visit one of the most beautiful places on the planet, even though it's in my own backyard.
Now, as a Canadian, there are truly no excuses for failing to visit the Rocky Mountains for three whole decades. While growing up in beautiful British Columbia, my family spent every summer break camping in the Okanagan. We eventually got a cottage there and escaped into the ilylic setting at every chance we could. For winter breaks, we had the privilege of vacationing in sunny destinations like Mexico and Hawaii. Then, in 2018, I became a full-time travel writer and digital nomad, travelling all around the world, my wanderlust leading me to almost 50 countries. I loved home but my soul was constantly pulled to faraway places.

As I travelled and met new people (like these absolute gems I met at an HI Affiliate hostel in Cape Town), everyone would ask the same general questions when they heard I'm from Canada. Are you super polite? Do you speak French? Have you been to the Rocky Mountains?
How embarrassing to have to say no (to the latter, mostly).
So when the pandemic hit and closed borders across the world (and therefore keeping all of us close to home) my adventure-craving soul finally got the (long overdue) nudge it needed to explore the most famous part of my beautiful home country.
Off to the Rockies I went!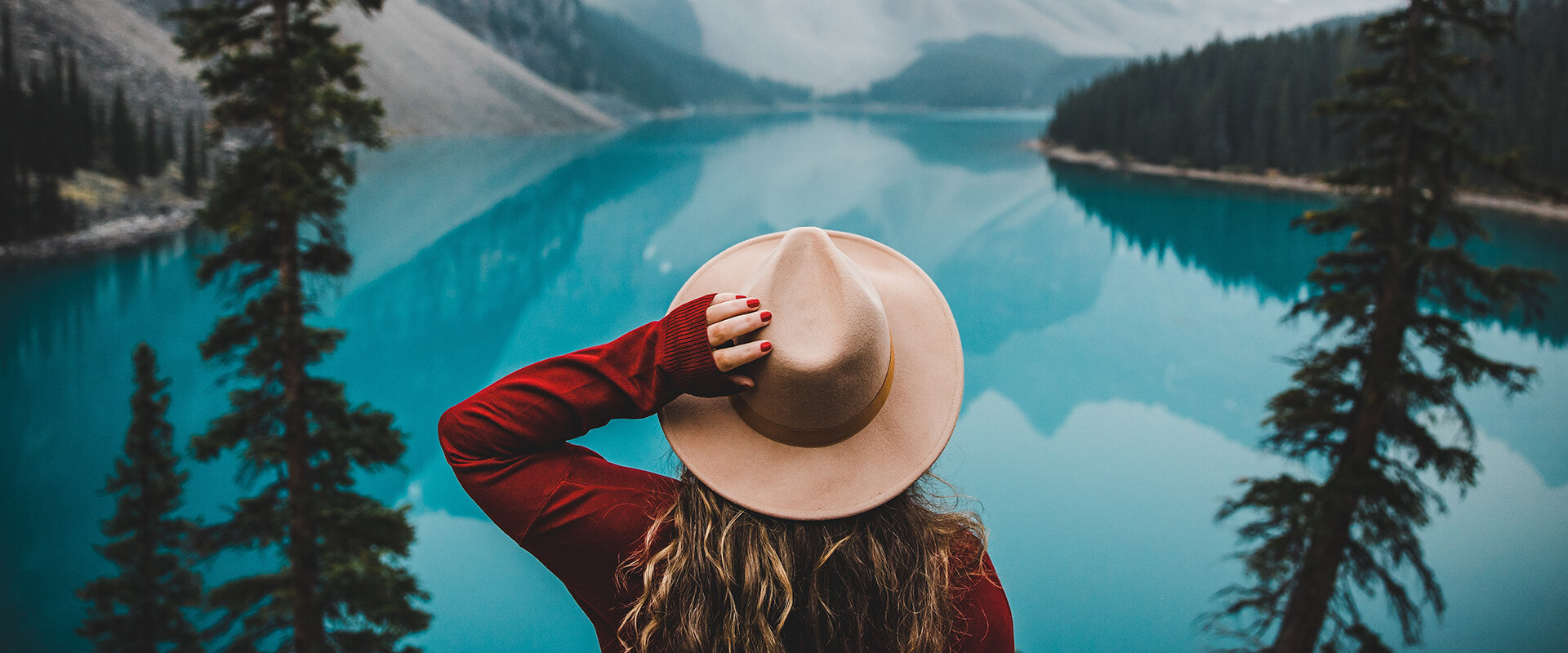 I was so excited to stay with HI Canada on my road trip (which I branded #arocky2020), and as I shared in my essay I backpacked in the Rockies this summer and here's how it went, it blew every expectation out of the water. I was in awe of the sheer magnitude of the Rocky Mountains, they just hit differently than the peaks closer to home in B.C. Higher, steeper, and…well… rockier. I saw herds of elk in Banff, moose at sunrise in Maligne, and even a black bear on the Icefields Parkway. I met a friend or two but I also enjoyed my solo time in nature, just me and the mountains, soaking in the serenity of the stunning place I was so lucky to call home.
My trip was so perfect that I vowed to make it an annual tradition, and aimed to replicate my exact itinerary the following summer (because if it ain't broke, why fix it)?

I am now based primarily in South Africa and have become quite safari obsessed. So on my 2021 Rocky Mountain road trip, I had my eyes peeled for wildlife (essentially turning my Rockies road trip into a real Canadian safari!). My highlight was seeing two moose swimming across Maligne Lake at sunrise—real Canadian magic right there. The borders were still closed, which meant international tourists were few and far between, but like myself, many Canadian explorers were taking advantage of our epic outdoor playground.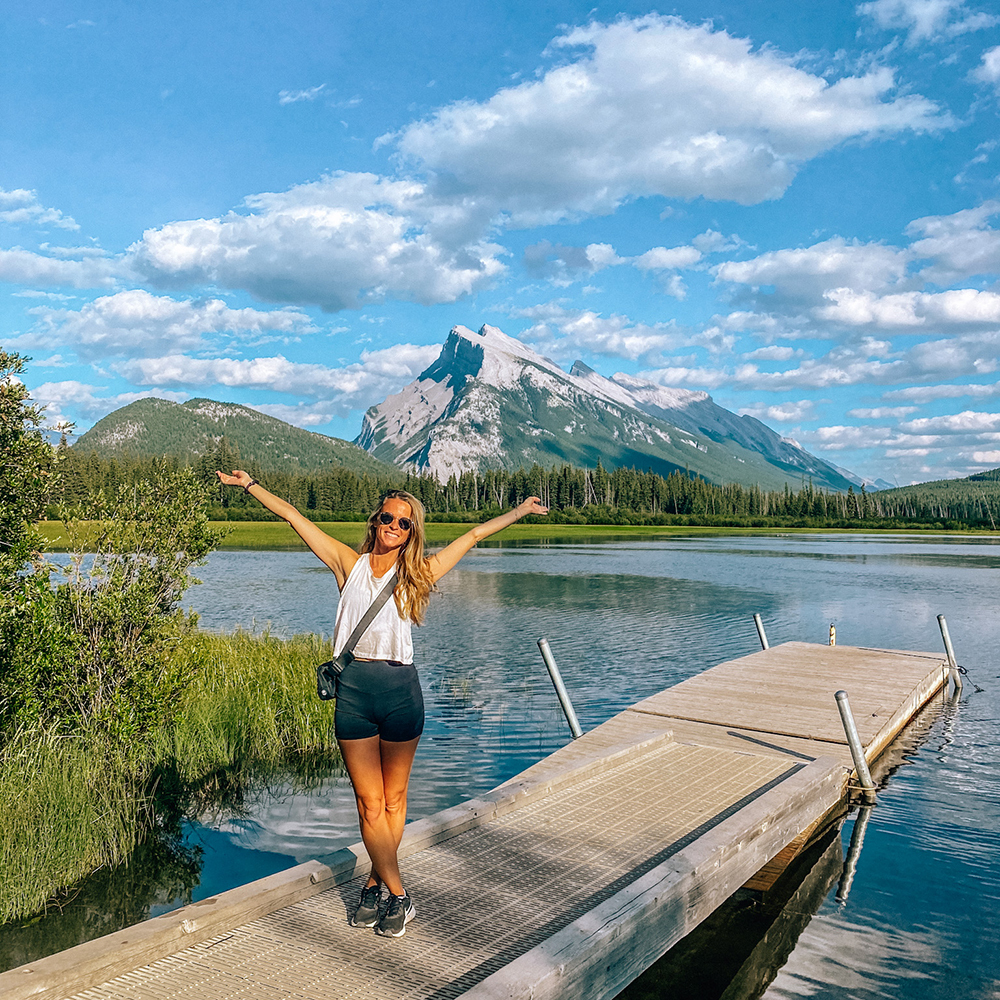 Summer 2022: My Rocky Mountains adventure
Heading into this summer of 2022, another Rockies trip was a no-brainer for me. But seeing as travel restrictions had since been lifted, I wasn't sure what to expect. I had been so spoiled on my previous trip with closed borders allowing me to enjoy the region's top attractions in peace! But the Rockies were once again calling my name. So, off I went.
There were certainly more visitors than I was used to. The streets and trails now buzzed with languages from around the world. International tourists snapped photos to send to their friends and families back home. The more I observed the international presence, the more I realized just how lucky I am to be from Canada.

The hostel vibe was much more buzzing, with group activities such as a yoga class at HI Jasper and a bike ride at HI Banff.
Lucky to have experienced the Rockies two years in a row in the quiet stillness of pandemic times. Lucky to be able to go from my home to this spectacular part of the world in less than a day's drive (and a very scenic one at that). The hostel vibe was much more buzzing, with group activities such as a yoga class at HI Jasper and a bike ride at HI Banff. There were always new friends to be made and stories to be shared in the common spaces which now functioned as places of social connection. I spoke to my fellow guests at HI hostels who had been coveting this trip for years, had had to put it off due to the pandemic, and were now finally visiting this place they had always dreamed of.
Meeting and chatting to new people is one of the most enriching parts of travel—especially if you're a solo traveller. It was so nice to have my solo time in nature but also come back to debrief about our adventures at the hostel or partake in group activities.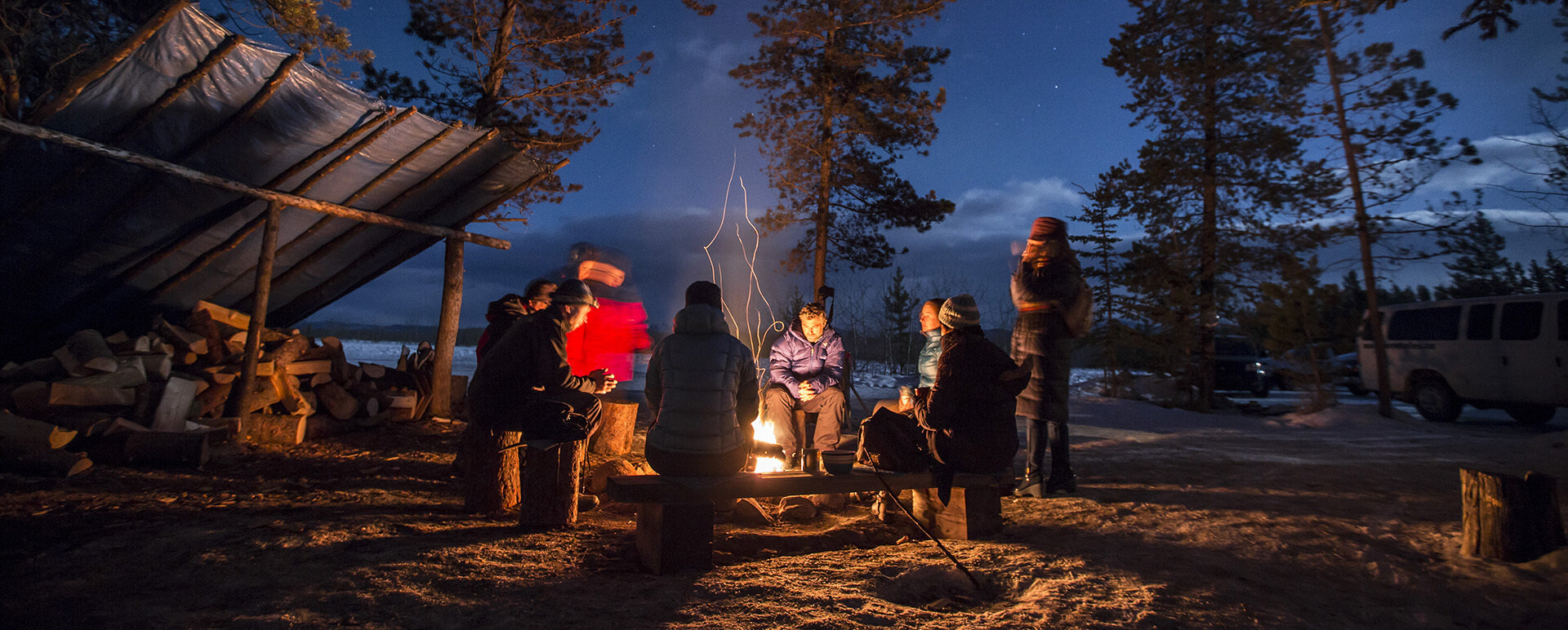 Making the most of your Rockies road trip
The energy around the Rockies is busier this year but that doesn't take away from its magic. As all my new international friends mentioned, the most unique thing about Canada is its vast natural space. There are so many places to escape to. Canada's natural spaces and untamed wilderness are yours for the taking to carve out time to connect with nature.
One of the most key tricks for finding solace in the Rockies is timing. Most international tourists explore the region via tour bus, which run from morning until night, but typically arrive at the destination starting at 8 or 9a.m. Why not set your alarm extra early to beat the crowds, and enjoy some sunrise magic while you're at it? Early mornings are when the wildlife is out, the lighting is golden, and nature is all yours.
If you're really trying to dodge the crowds, avoiding peak season is the way to go. I was shocked at how quickly things booked up during the summer months now that the pandemic is over, but again, can we blame anyone?! The Rockies are an iconic destination and I really wish that everyone in the world could experience their beauty.

It was so nice to have my solo time in nature but also come back to debrief about our adventures at the hostel or partake in group activities.
One of the factors that account for summertime popularity is the fact that families are making the most of kids' vacation time. It was very cool to see families staying at HI locations and exploring the great outdoors at every age. The level of bonding and memories to be made here on a family trip are absolutely priceless. Naturally, when the kids go back to school, crowds start to thin out. So if you're not tied to school schedules, considering shoulder season travel to these towering mountains is a great way to experience the region.
Another Rocky Mountain hack I learned this year is to scout out the lesser-travelled trails. Of course, many travellers flock to Lake Louise and Lake Moraine, but I was still able to find solitude at the ever-so-peaceful Two Jack Lake in Banff every evening, and had a picnic breakfast all to myself at the beautiful Lac Beauvert in Jasper. There are so many spots left to be explored in Banff and Jasper, and the Icefields Parkway is so much more than just a route between the towns, it's a destination on its own.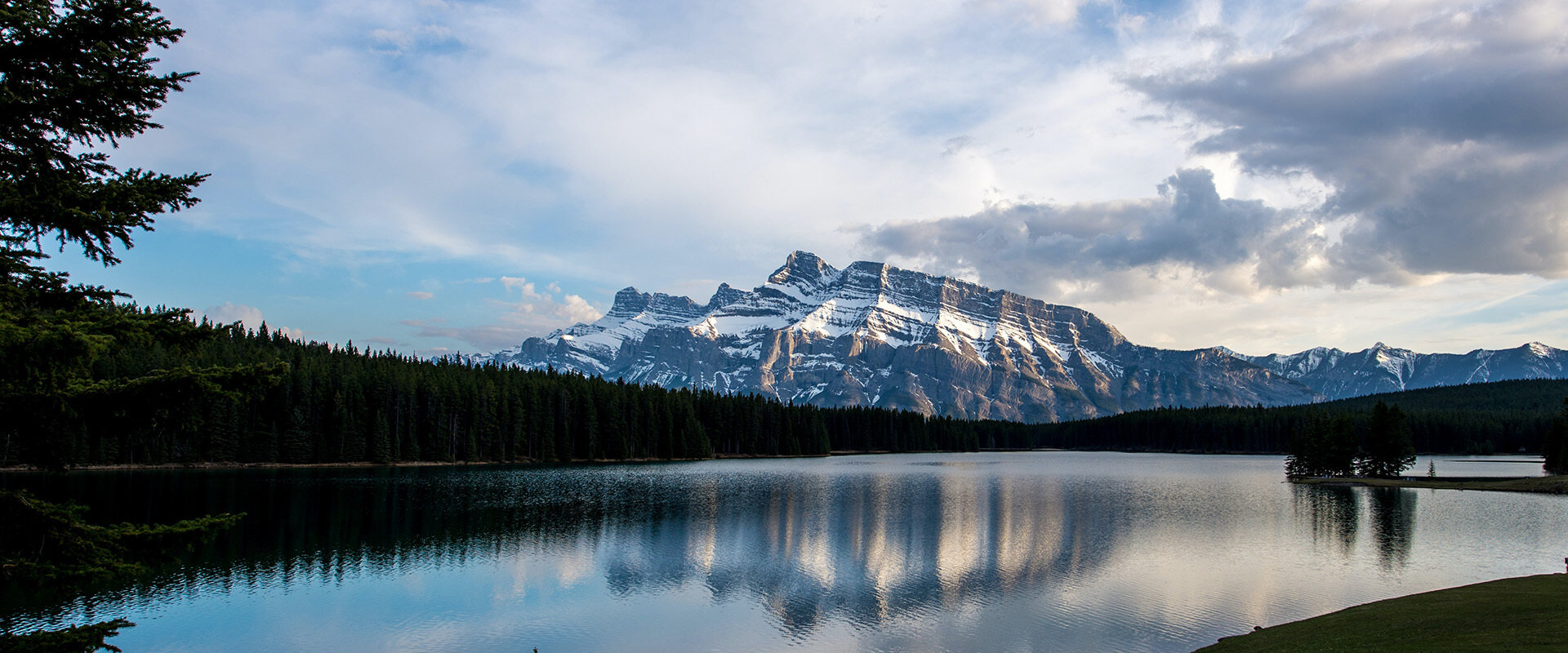 Unsplash / Tyler Lillico
Magical moments
I stayed a night at HI Mount Edith Cavell and to my disappointment, I found out the Meadows Trail was closed. I was so sad. This was, afterall, my favourite hike. The wildflowers, the glacier, the lake, and the entire surrounding setting are so stunning. Plus. I loved coming back to the rustic atmosphere found nestled amongst the mountains that framed the hostel. But with this trail being closed, I found myself in the most peaceful setting of them all. My backup plan was to hike for 20 minutes along the nearby path up the mountain and to the viewpoint of the lake and glacier. When I got there, I continued down to the lake's shores.
I sat there by myself for two hours.
Not another soul in sight.
I couldn't believe it. Here I was, in what I consider to be one of the most spectacular spots on earth. I had it all to myself: this whole freaking glacier lake, its teal, blue-green water scattered with icebergs, the waterfall pouring and then trickling down from different sides of the rock, the glacier gleaming in the backdrop as the sun began to set. It gave me chills. It almost felt haunted, with the silence of the setting only occasionally being interrupted by the thundering of the glacier breaking off. I became a bit concerned about bears so I saw myself out when the time came(see, sometimes crowds are good!). This moment though is one I'll cherish forever.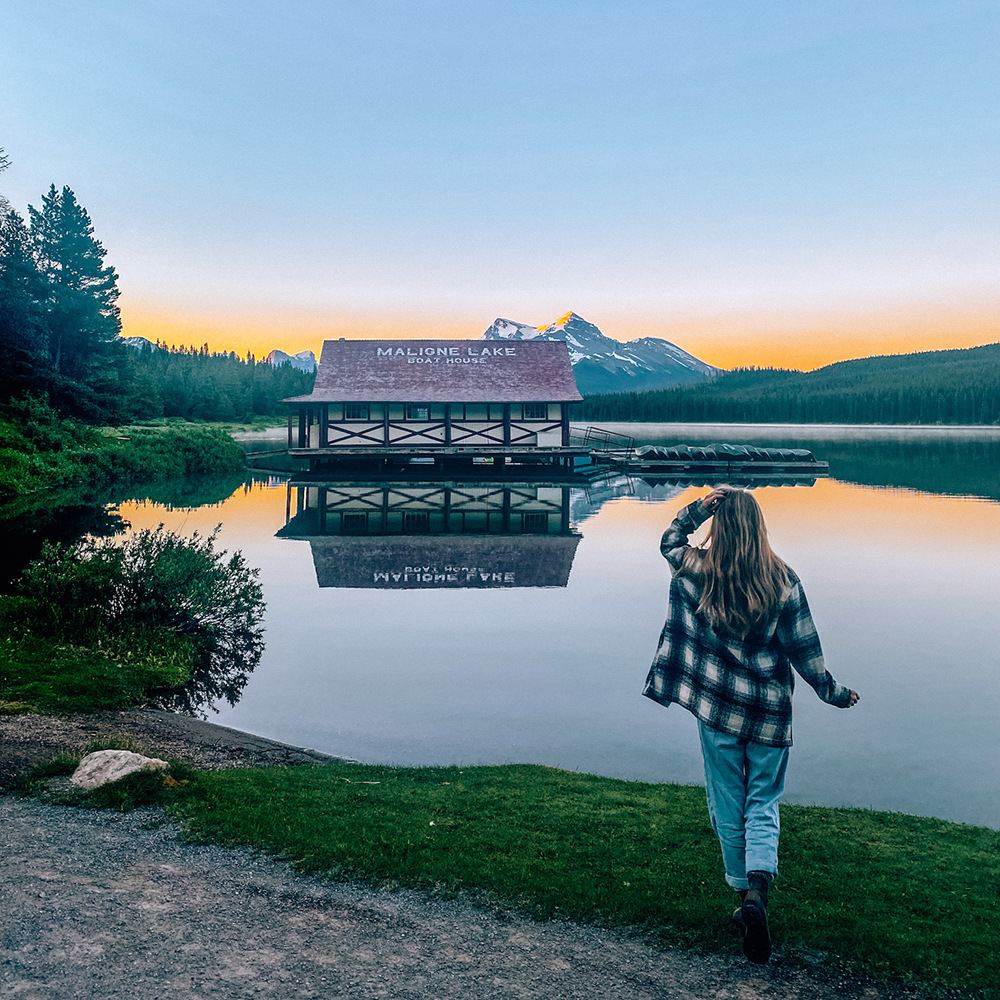 Peaceful moments at Maligne Lake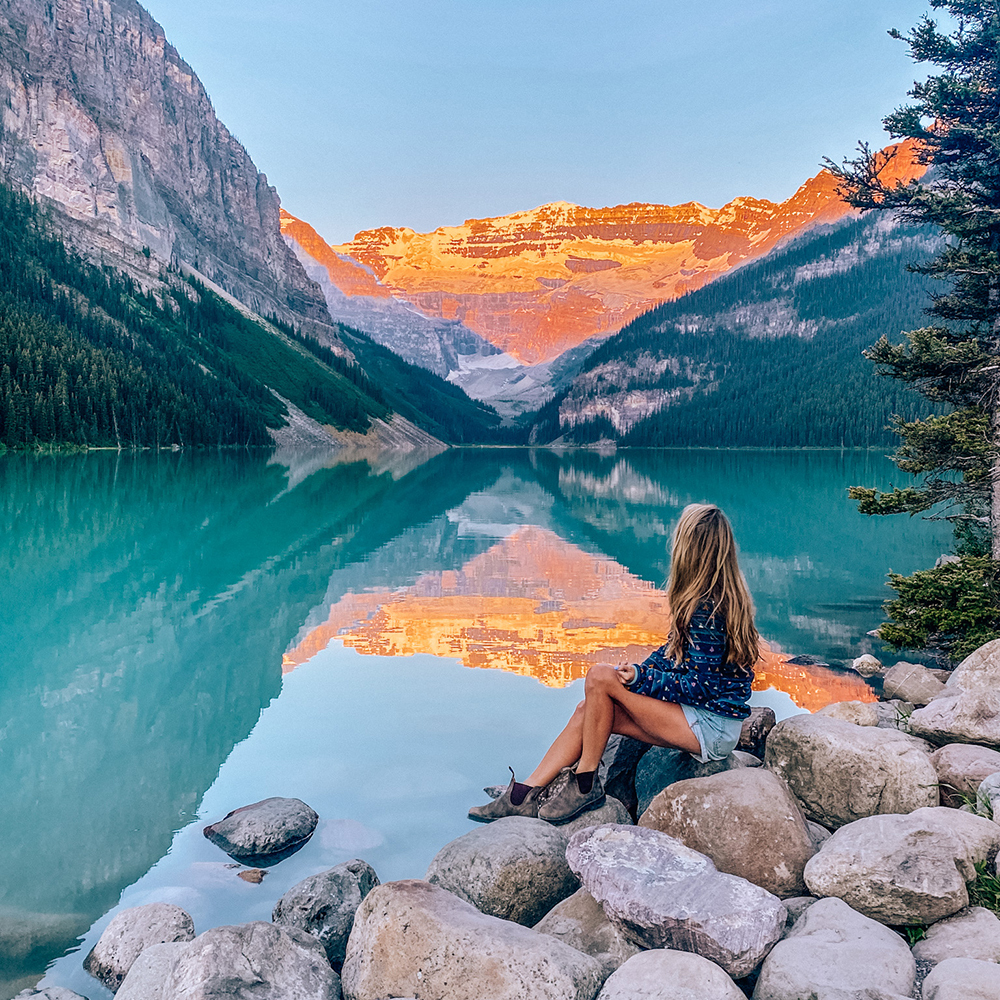 Sunrise at Lake Louise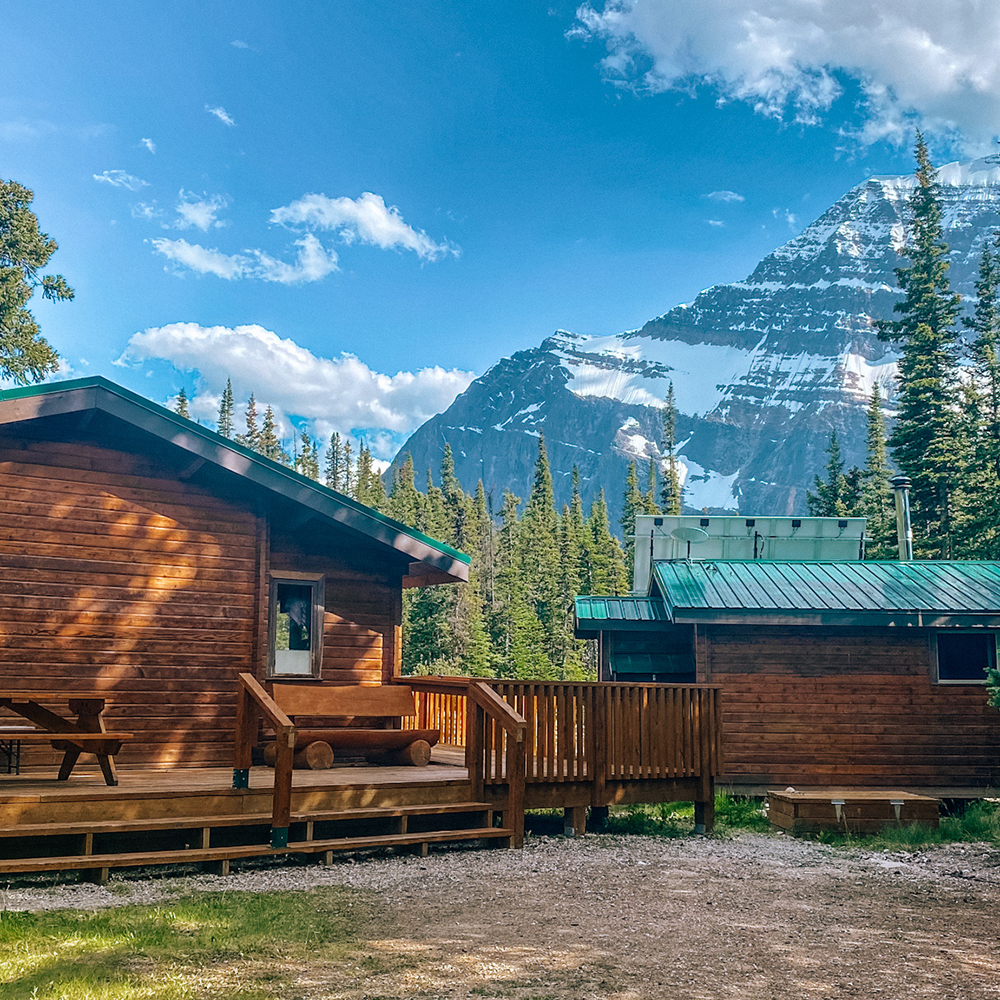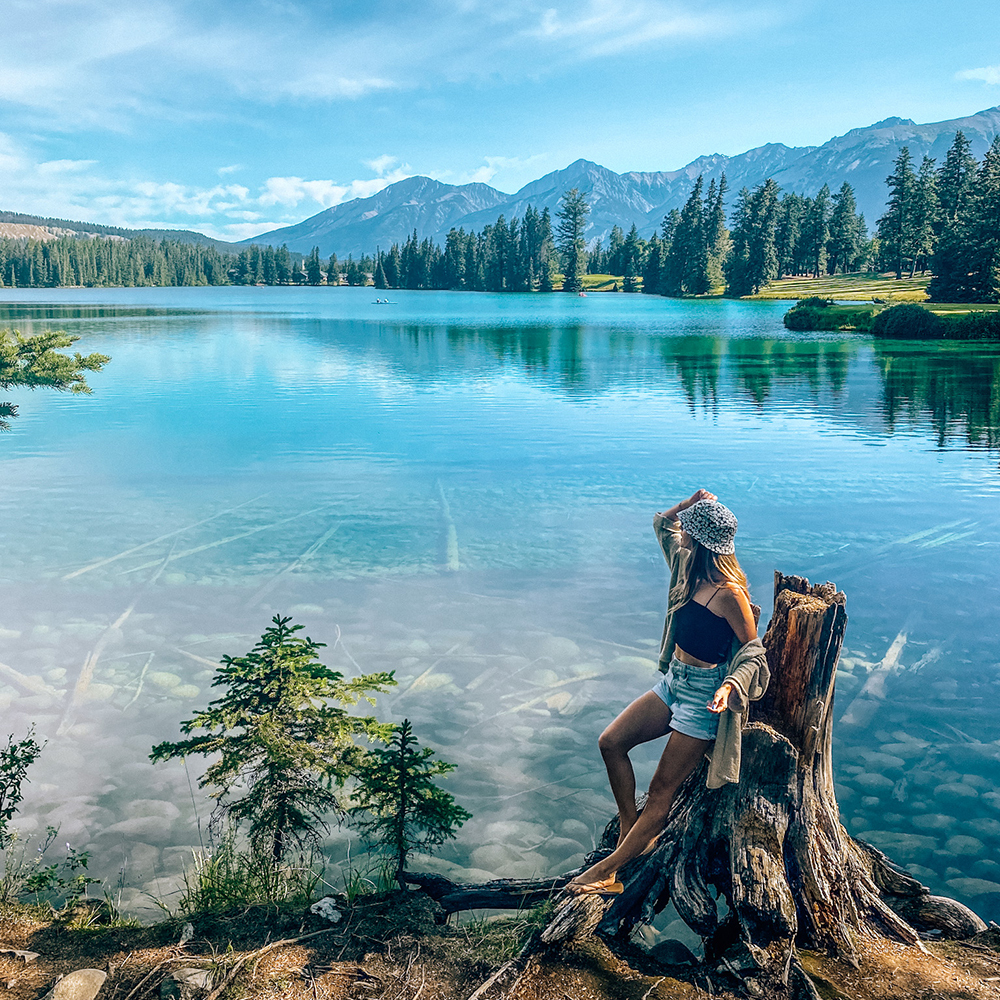 Travel tip: Scout out the less-travelled trails
Like all accessible and beautiful places on this planet, explorers will continue to visit. And they should: there's nothing like the fulfillment you get from nature. Here in Canada, we're spoiled to have this kind of captivating scenery in such abundance. But this just means there's more to be grateful for, friendships to be made, and magic to be found.
I already can't wait for my return to the Rockies.
You may also like to read