A lesson on overcoming language barriers
In 2016, I spent a month abroad studying art history in Florence, Italy. I didn't learn much of local language while I was there, but I ended up meeting strangers and learning how to communicate through a universal language: kindness.
During the week, I would tour the Uffizi Gallery and Boboli Gardens, and after classes, I'd eat gelato and pizza in the town square near our hostel. It was my first time living abroad, and I enjoyed every minute of it.
On weekends, my roommate Morgan and I would take day trips to neighbouring towns. Trains were cheap, and I couldn't get over how transportation systems in Italy were so much better than back in Halifax. We went to Cinque Terre, Siena and most memorably, Cortona, a small, hilltop town located in Tuscany. It's famous for its architecture, narrow streets and the location of the Hollywood film Under the Tuscan Sun.
The Saturday we went, we woke up early, eager to take the first train to Cortona. We walked through Florence, across the Arno River to the station and boarded our train. Soon we were heading south through rolling hills and vineyards. The trip was two hours by train, and we arrived at Cortona station mid-morning, the sun was already shining hot overhead. Morgan and I noticed the train station was almost empty. Where was everyone?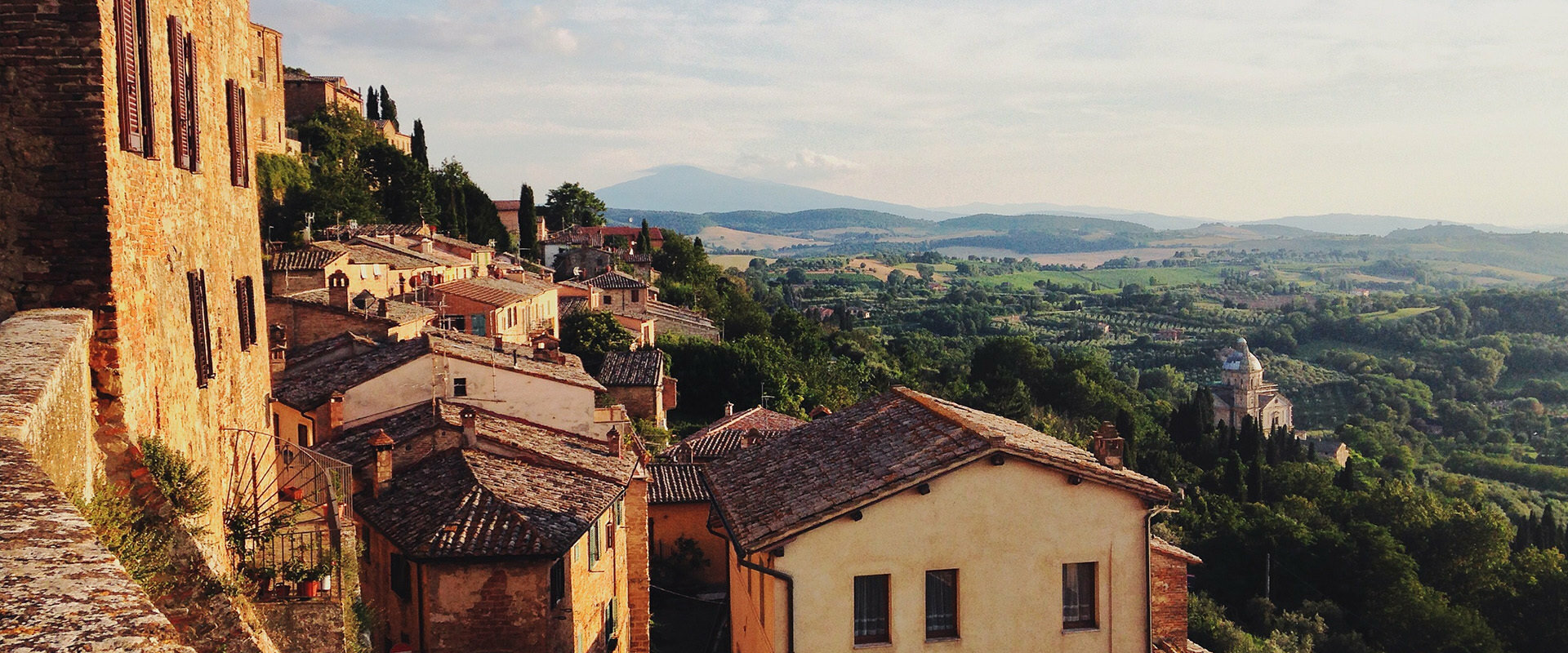 It wasn't long before we realized the hike was tougher than it initially seemed. It was hot and the hill was steep.
Around the other side of the station, we spotted posters for a bus service. Turns out, the train station was down a hill from the town itself. We needed to take a bus uphill to get to Cortona. But since it was Saturday, the bus only came once an hour, and we'd just missed it. We did the next logical thing and pulled out our phones. A quick Google search told us it was actually only a short walk to Cortona. The trek up the hill was just 30 minutes according to online reviews. No problem, we thought. We'd only brought small backpacks. We could easily be there by lunchtime, right? We began walking up the dusty dirt road, looking towards Cortona in the distance. But it wasn't long before we realized the hike was tougher than it initially seemed. It was hot and the hill was steep.

We'd already been walking for half an hour, and we were nowhere near the top. Despite convincing myself I was ready to hike and explore while in Italy, I wasn't exactly in the best shape. Sweating and panting, I stopped to drink water and peel off my sweater to put it in my backpack. We kept walking for another 15 minutes, but it seemed like the winding roads through the hillside would take even longer to walk up and Cortona wasn't any closer.
Along the way, we passed fenced yards with modest houses. A few cars drove past us on the road trailing clouds of dust behind them. Both of us exhausted, Morgan and I stopped on the side of the road for another break. We drank the remaining water we'd brought in our backpacks and split a banana and granola bar. We tried to guess how long it would take to walk the rest of the way up. An hour?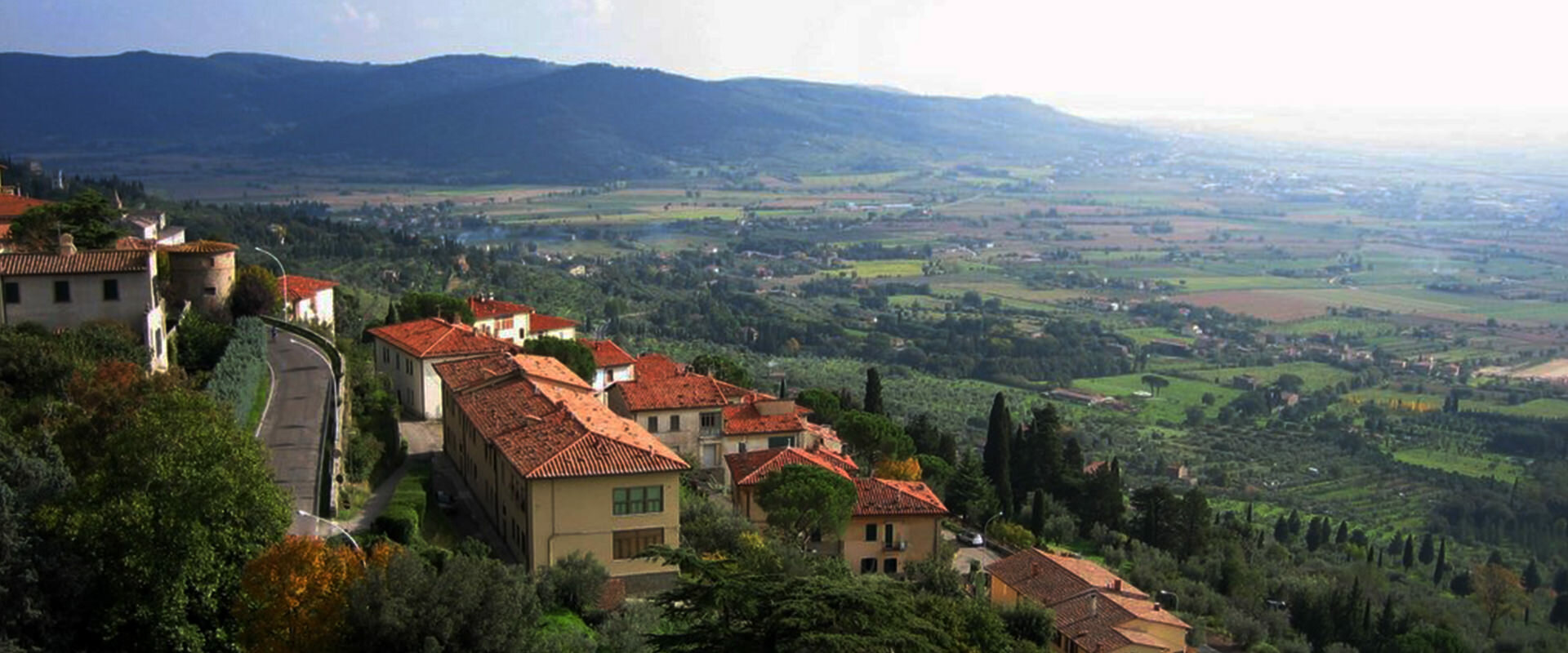 Another car was coming up the hill. This one slowed down beside us. Morgan and I glanced at each other. There was a woman, who looked around 40, driving, and a girl sat in the passenger seat. I assumed they were mother and daughter. The girl rolled down her window.
"Going to Cortona?" the woman said with a heavy Italian accent.
We decided to get in the backseat, and soon we were being driven through the twisting hills, up the road to Cortona.
Morgan and I nodded. Her kind eyes and smile made her seem trustworthy, and something told me she was used to seeing naïve travellers try to walk up the hillside. We decided to get in the backseat, and soon we were being driven through the twisting hills, up the road to Cortona.

What would've taken another hour by foot only took 10 minutes in the small car. We tried to make conversation along the way, asking the woman and her daughter if they lived in town, but our Italian wasn't much beyond "Ciao" and "Tutto bene." Luckily, the car ride was so quick that I barely had time to think about it. I thought of my mother back home in Canada, who definitely would have told me not to get in the car with a stranger. But I felt oddly safe in the car, and besides, there was two of us and we were almost there.
The young girl smiled at us from the front seat.
"First time to Cortona?" she asked with a heavy Italian accent.
I smiled and nodded, unsure how to explain how impressive the view was in Italian. When we got to the top, we pulled into a parking lot beside a lookoff to drop us off. We got out of the car, and I reached into my backpack, pulling out two of the Canadian flag pins I'd brought with me on the exchange. I handed them each one.
"Grazie mille," we said to them, thanking them both several times over. They drove off, leaving Morgan and I to walk into town.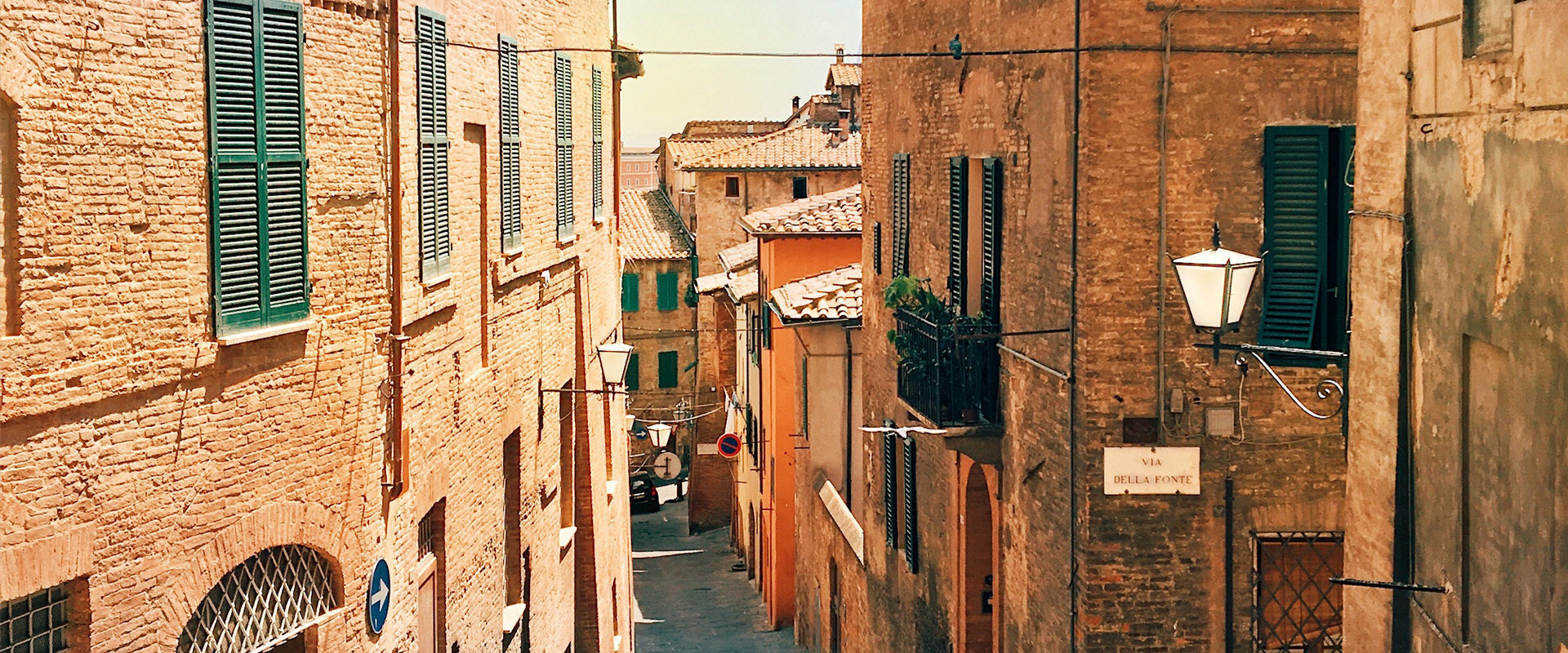 The streets were lined with people walking around, looking at clothes and hats on tables outside storefronts. Every few feet there were small doors in the large brick walls, leading to houses or apartments. Eager for a real lunch we headed into the first small café we saw for a panini and Aperol spritz.
After lunch, we spent another few hours in Cortona, walking through churches, along narrow walkways and eating gelato. We caught the bus back down to the train station, and were on our way back to Florence by dusk.
I remember a few things from my day in Cortona: the delicious spumini I ate from a sweet shop, a surprise rain shower while we were browsing an outdoor flea market and the generosity of the woman who drove us up the hill that day, who showed me that language barriers never stand in the way of generosity.
You may also like to read